AB house is the residence that the architect couple designed for themselves. The land was owned by the family for generations, and had been used as a citrus grove. The concept was born of the combination of two materials often found near this location: concrete tube pipe sections and metal sheets. The materials are interpreted here in the residence's two separate envelopes: a metal structure clad in metal and glass, and the two walls of stacked concrete pipe sections running along the north and south facades of the residence.
The first envelope comprises the load-bearing structure of metal beams and columns sitting on a concrete slab foundation. The exterior walls are formed of aluminium-framed double glazing, fixed and moving. The second envelopes of the concrete tubes are heavy, earthy, and low-tech. It provides additional sheltering from the environment, specifically the sun and air, which filters views from and towards the house.
The gallery and pool were added later to create a discreet flexible gallery space. The concept allows the house to maintain its views to the south, by placing all accommodation below ground. The pool bottom is suspended in the gallery roof, emphasized by the window into the gallery. The gallery roof rises gently to the south to accommodate the high windows, and is planted with grass, to seamlessly blend with the lawn and garden around the pool.
What makes this project one-of-a-kind?
The house has extensive glazing that makes the interior feel more airy and light than most residences. The stacked concrete tube walls protect the glass and the interior from the elements as well as views towards them, providing additional privacy for the residents. The configuration of the gallery and pool create spaces that blend in the landscape and do not interrupt the views from the house.
Text provided by the architects.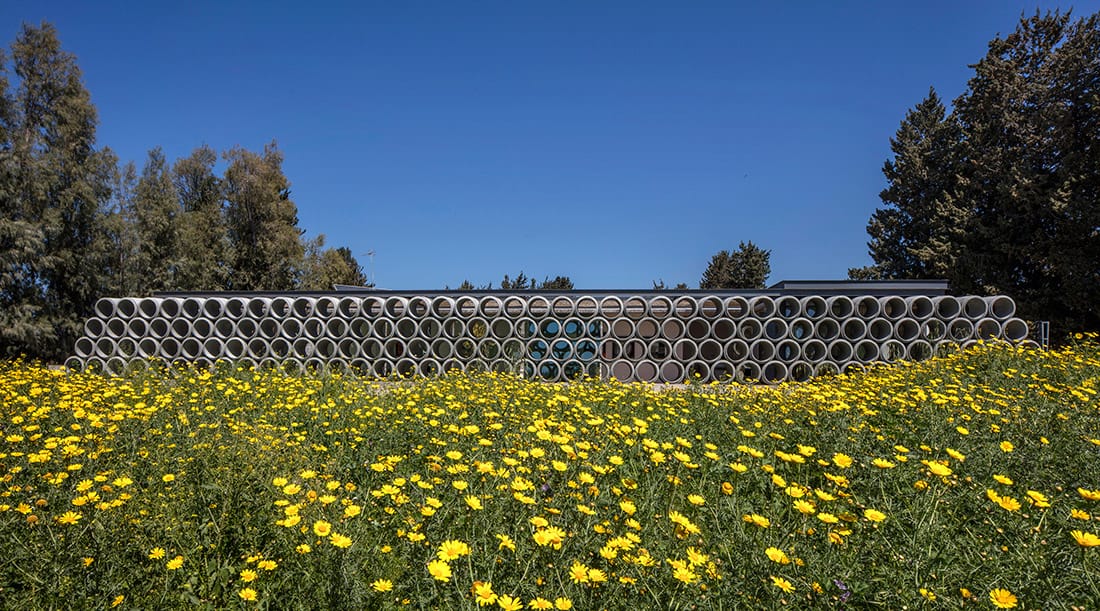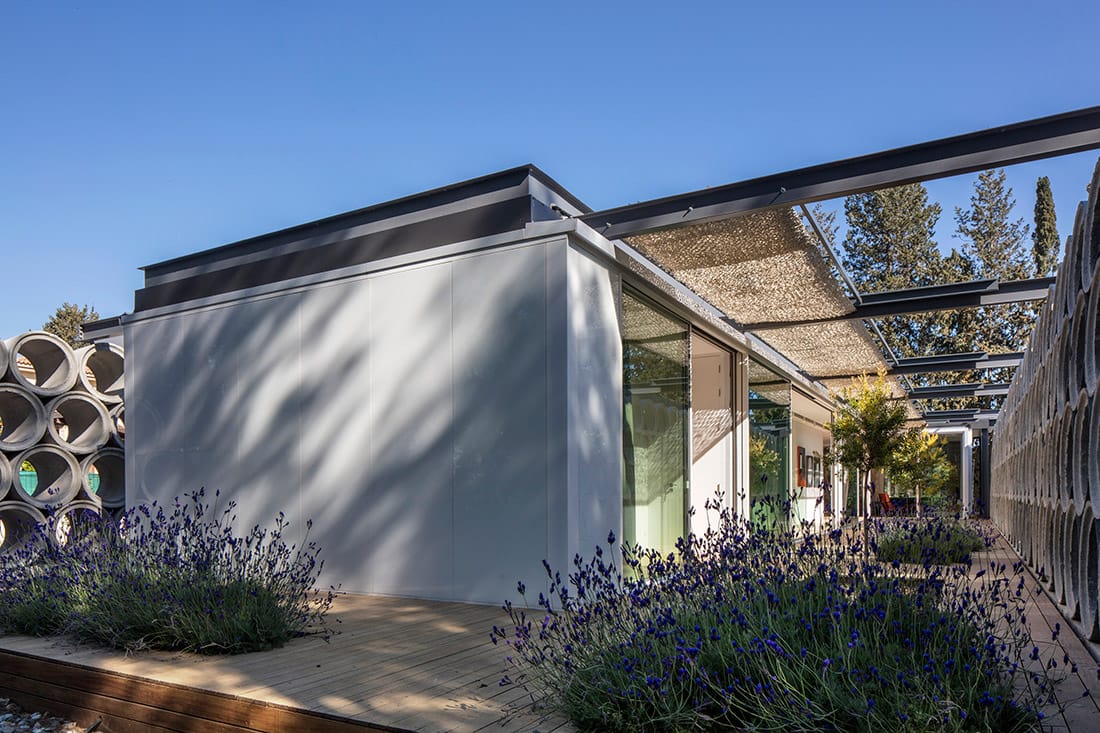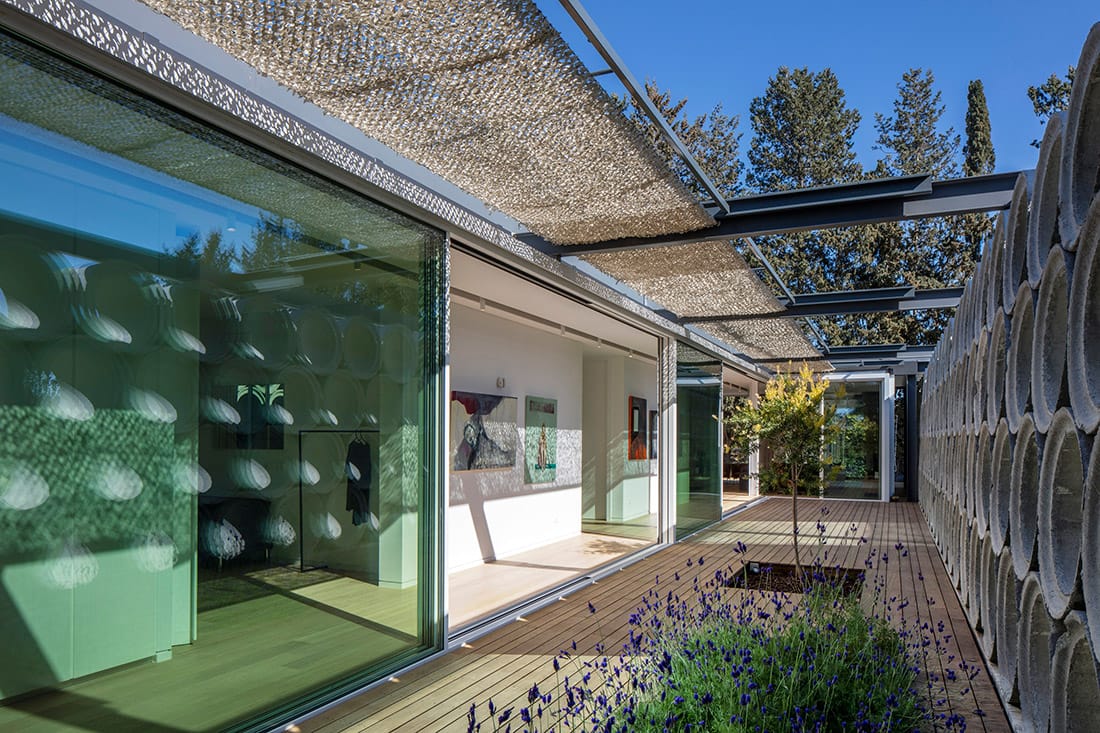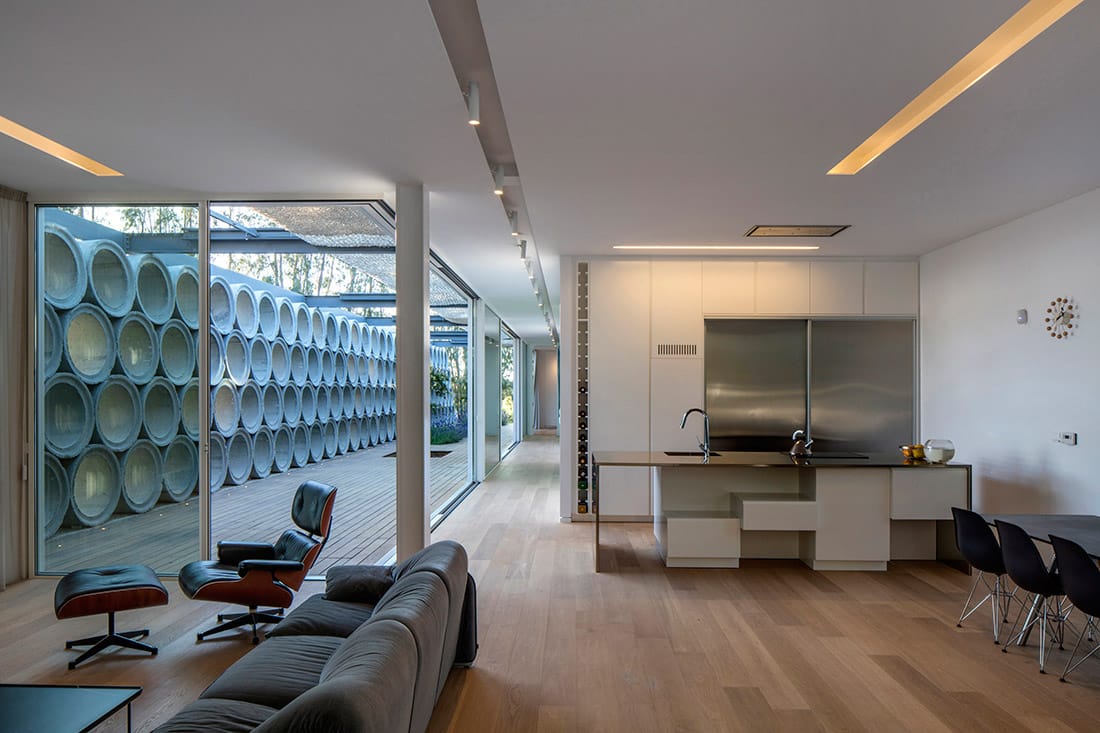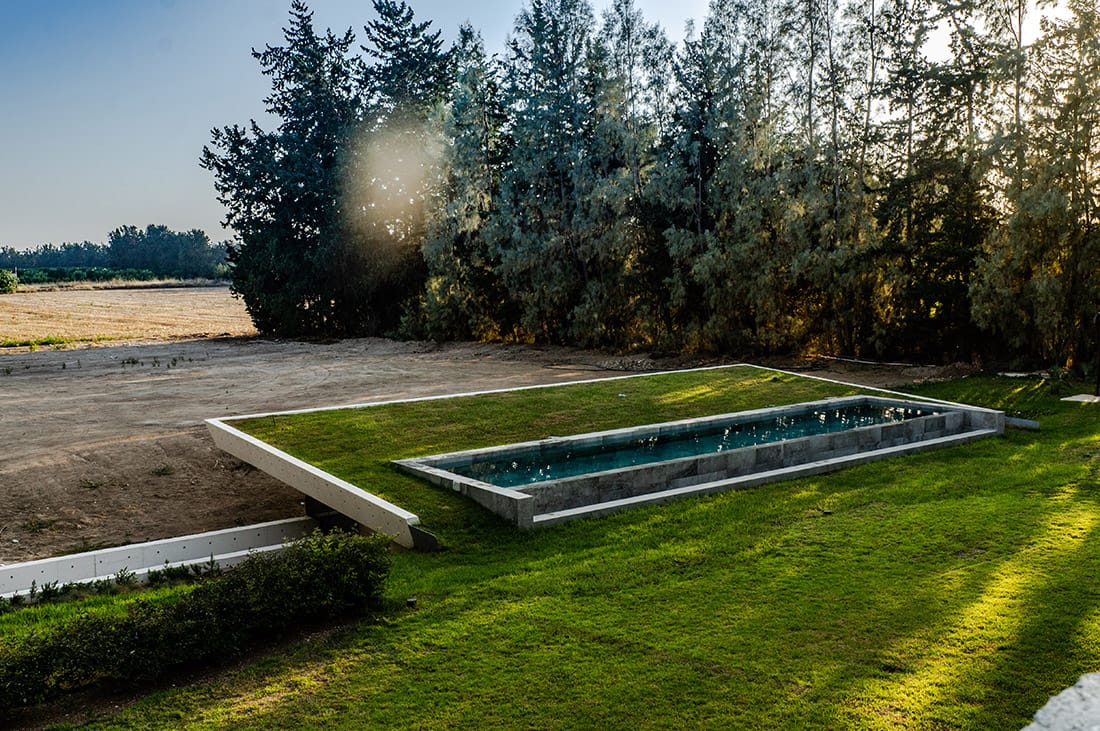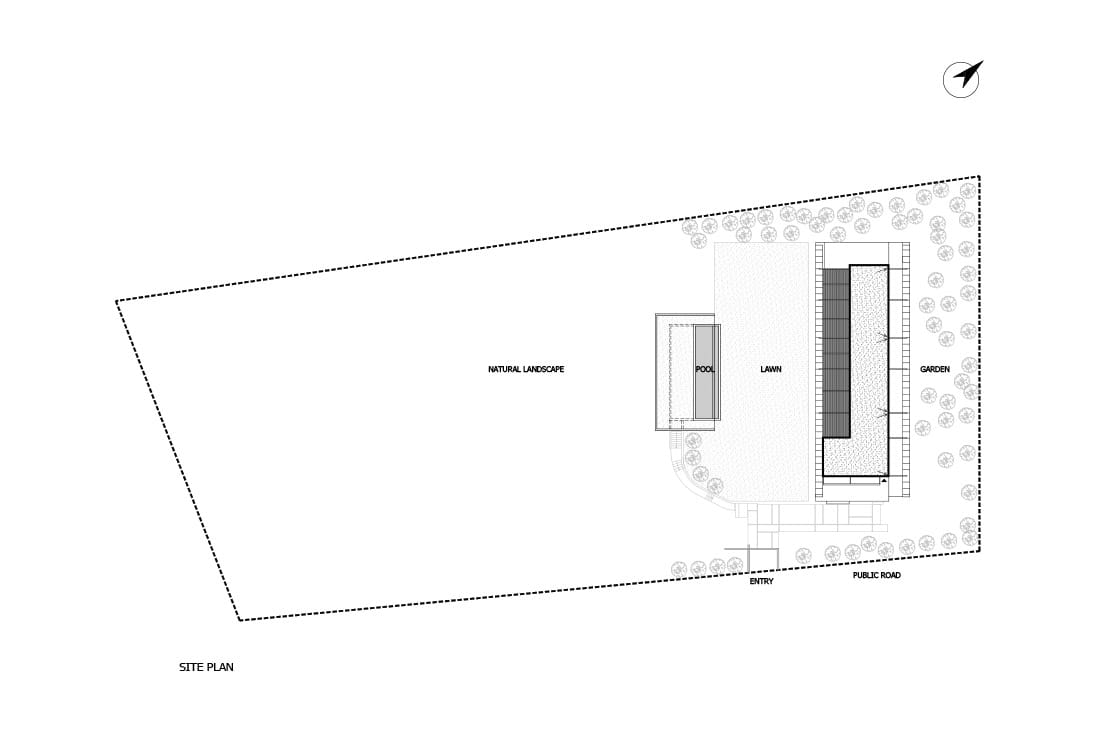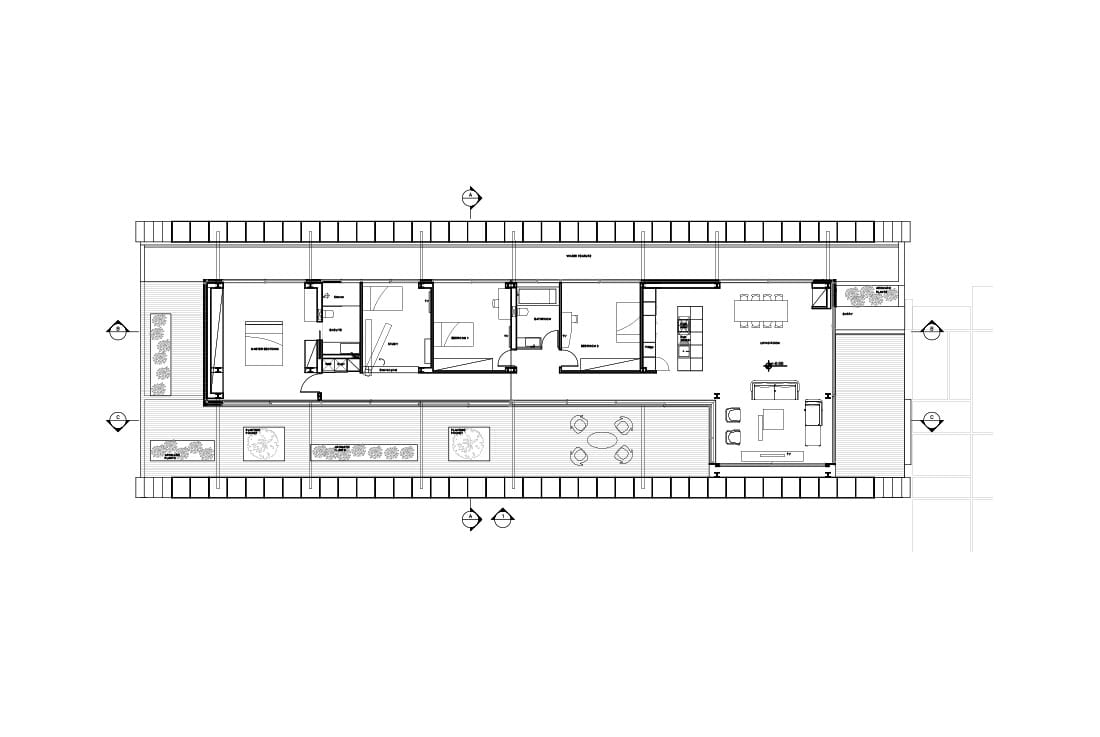 Credits
Architecture
Andreas Vardas, Birute Varda
Year of completion
2016
Location
Geroskipou, Pafos, Cyprus
Area
Total area: 190 m2
Site area: 5000 m2
Photos
Morley von Stenberg
Project Partners
OK Atelier s.r.o., MALANG s.r.o.
Related posts
Powered by