The design pursues a minimalist line supported by the clean layout of furniture, few decorations and primary forms. Rattan, antique mirror, wood design, wall texture enriches the atmosphere, leaving the impression of a delicate touch of time. The richness of the ambiance comes from the subtle details such as wall textures, various shades of burnt red, material inserts and metal accents. The materials used are authentic, natural and propel a warm feeling. The floor is unfinished, leaving a cement screed in a shade of bright gray. In the dining areas, brass inserts separate the floor from the screed and others treatments.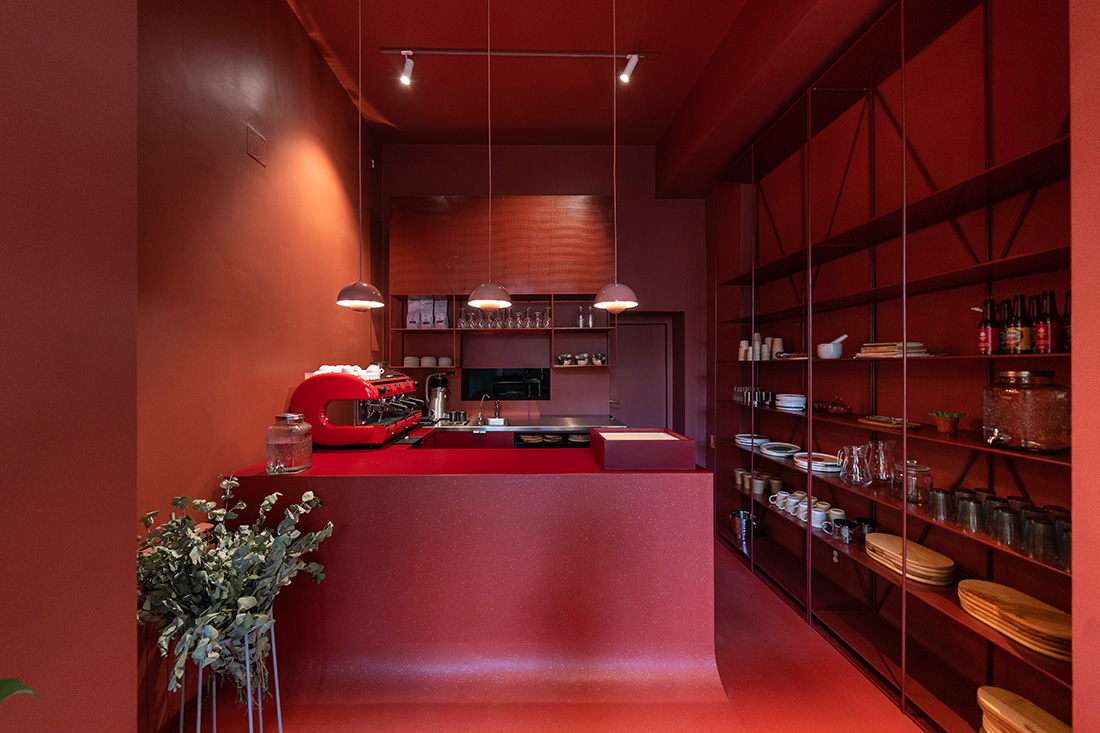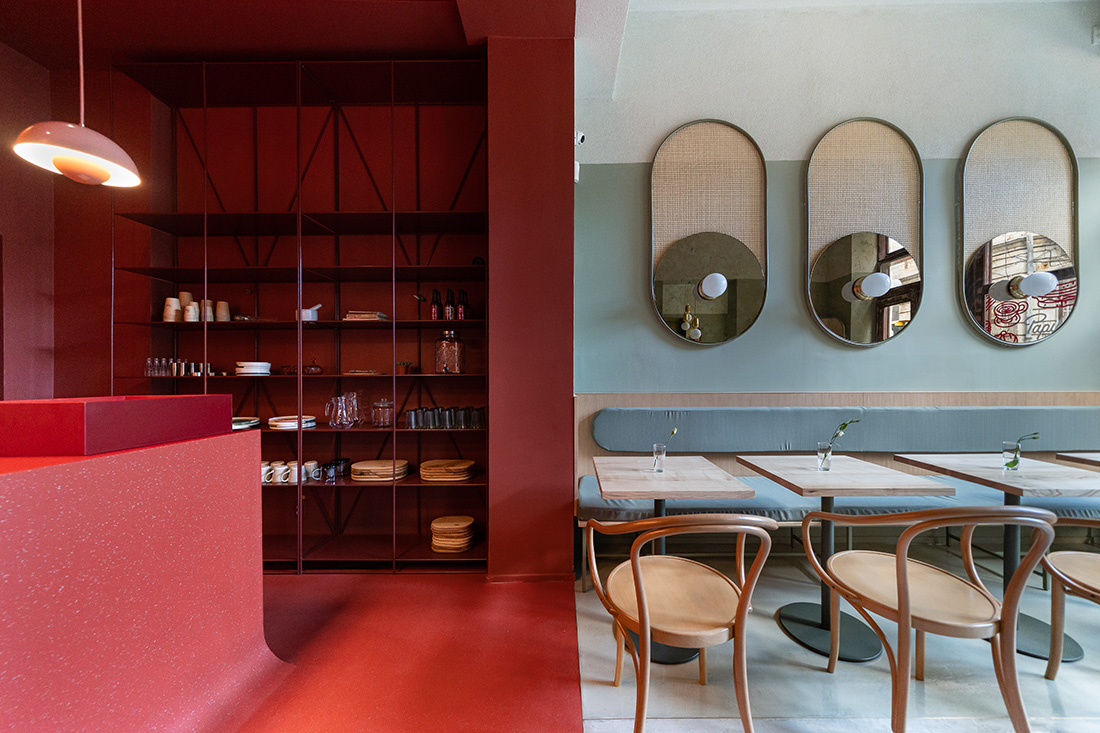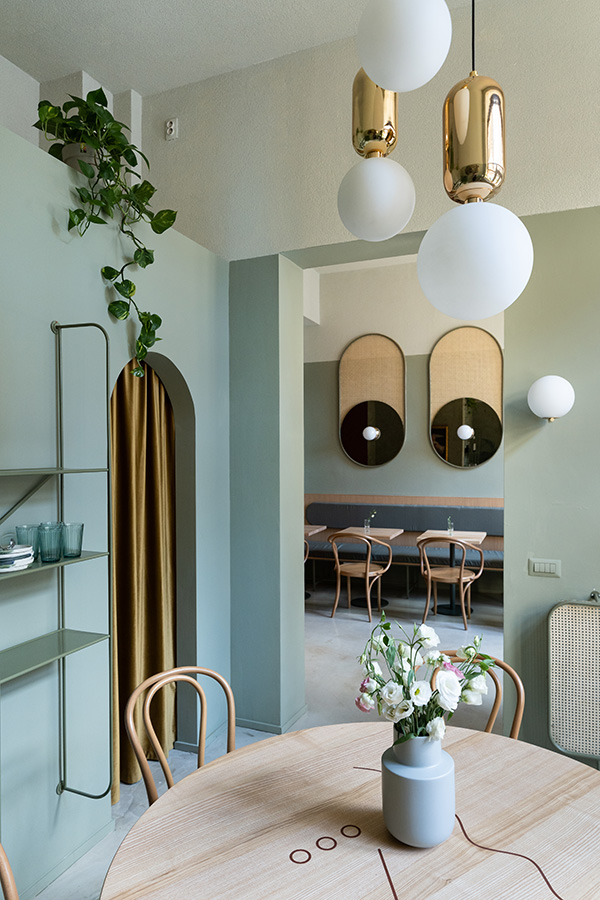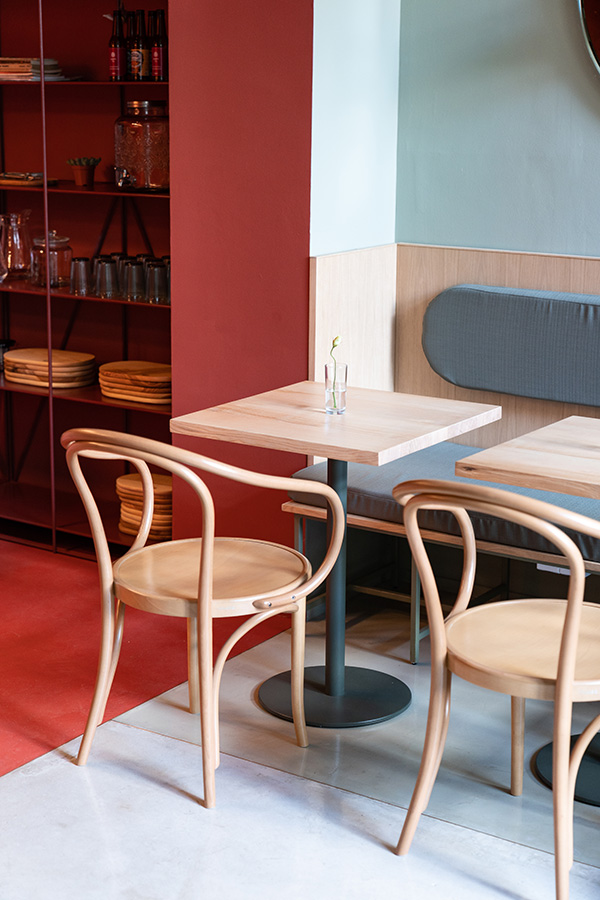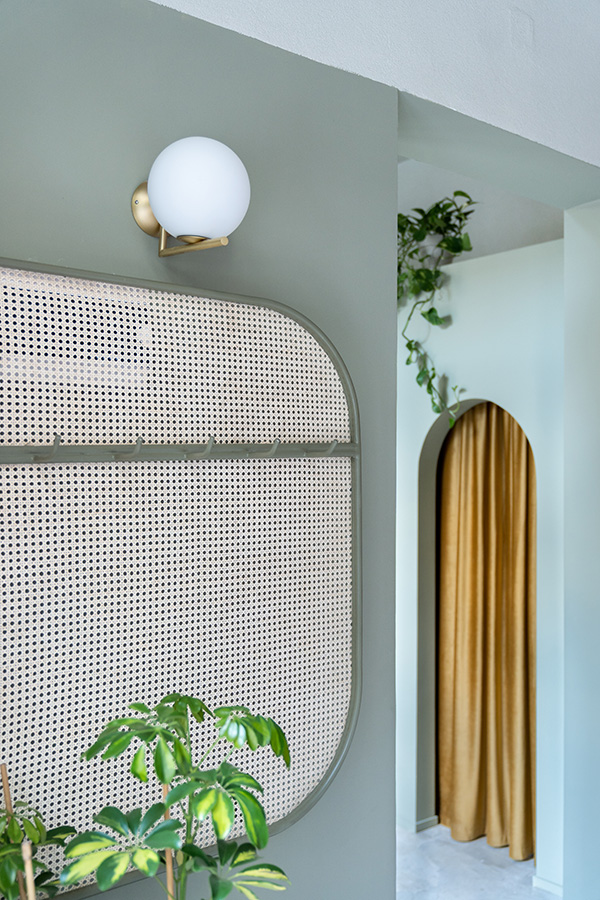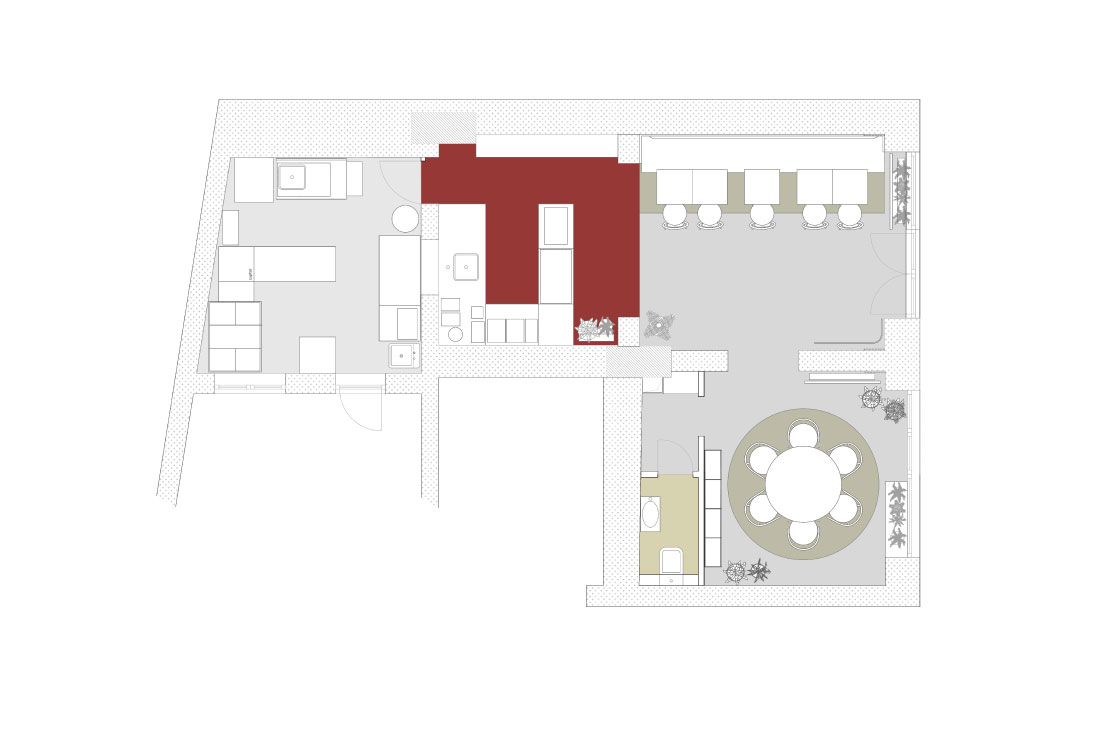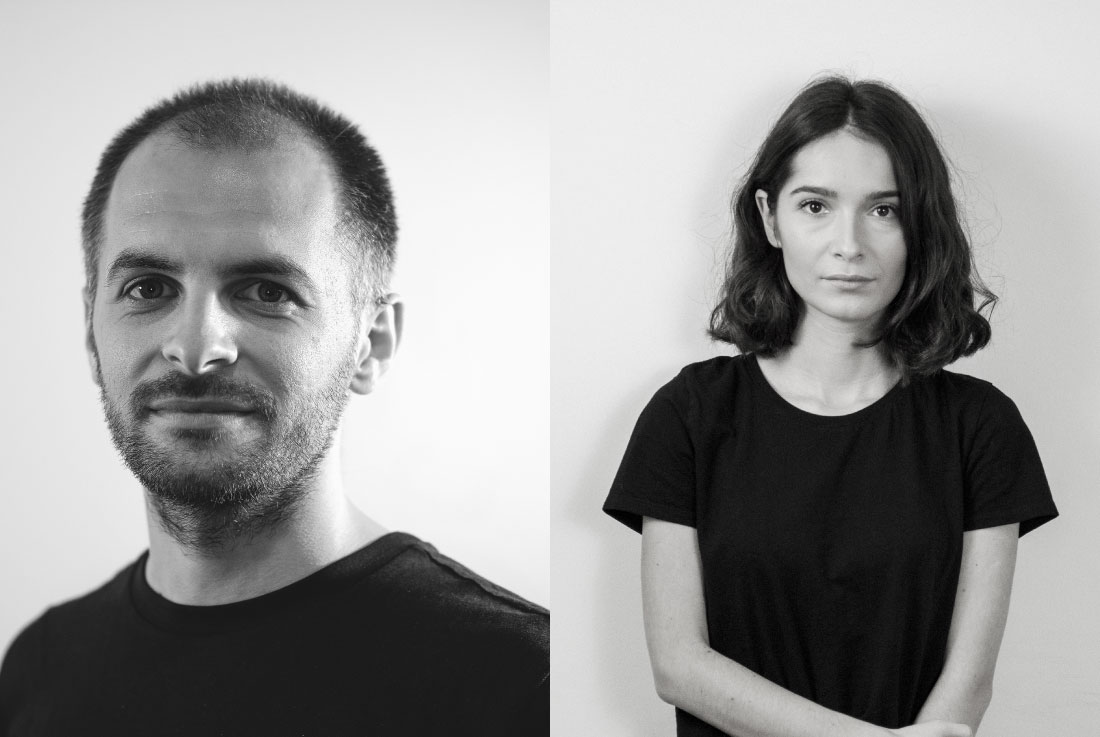 About the authors
Oblic Studio is a Bucharest-based creative studio. We operate internationally and worked with some of the best companies from Bucharest, Shanghai, Kuwait, to create comprehensive environments with effective commercial purpose. We have a detailed-focused approach towards the surroundings we create. The studio is supported by a process of experimentation and refinement. This is where we explore and understand the context, the space in order to find unique, innovative solutions.
Oblic Studio was founded in 2014 by Stefan Prigoreanu to focus on interior architecture, architecture and design. The Studio is currently working on different projects on its own but also in collaboration with another studio based in Bucharest. We want to have a multidisciplinary approach for the commercial area, from Branding to Architecture and Interior Design.
FILE
Authors: Oblic Studio; Stefan Prigoreanu, Iulia Circei
Client: Papila Bistro
Photos: Catalin Georgescu
Location: Bucharest, Romania
Year of completion: 2018
Total area: 60 m2
Text provided by the authors of the project.