Last Supper Tirana was conceived to be the ultimate warmest, gathering place, for a group of friends and burger-lovers in Tirana. Regarding the main space organization, it was important to create an open/transparent kitchen visible to the main dining area, for clients to be reassured on the instant cooking process.
There is richness in the use of materials and patterns from recycled wooden pallets, concrete imitation on walls, white and grey tiles composed partially in herringbone patterns, to bring the retro feeling of the underground metro walls, to the use of turquoise color to balance the entire atmosphere with some freshness. The herringbone pattern, being the original motif of the project, represents a tree crown, and is present everywhere from the way the floor is paved to the customized metallic table legs. The main intention was to bring a balance between the urban character and a more natural driven ambiance by using hand-made, hanging terrariums or invoking nature through some specific elements like metallic trees. The original height of the space was intentionally preserved so that a system of hanging cable lights would create the perception of being in an 'industrialized jungle'.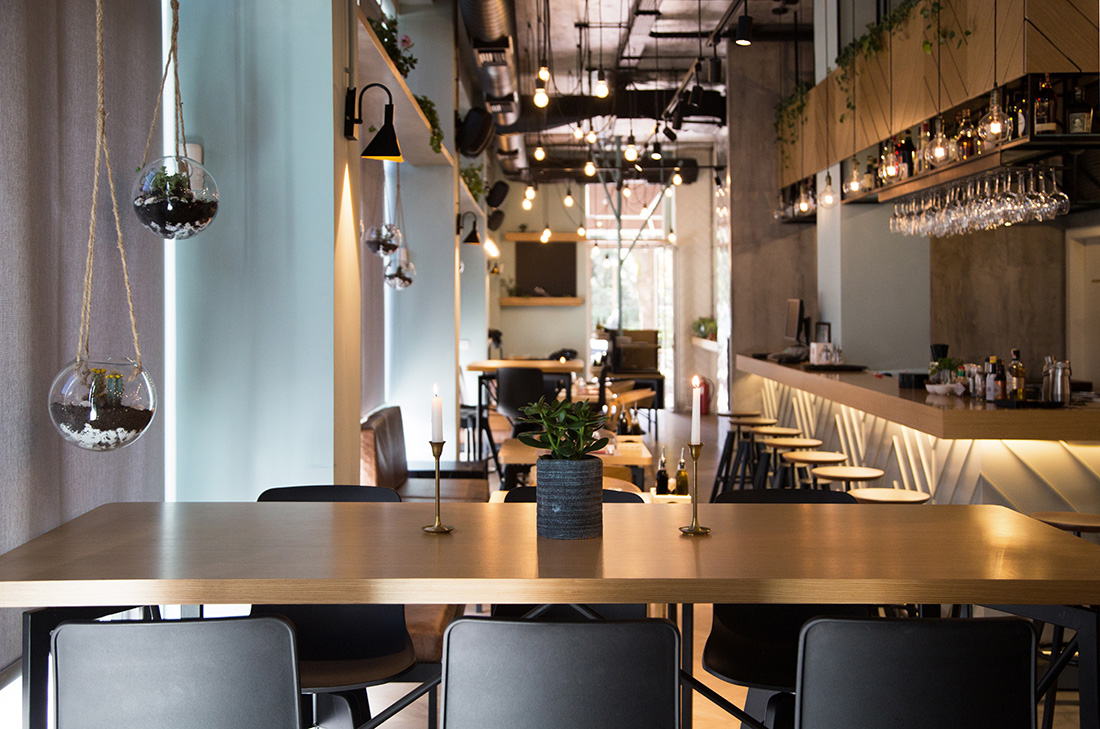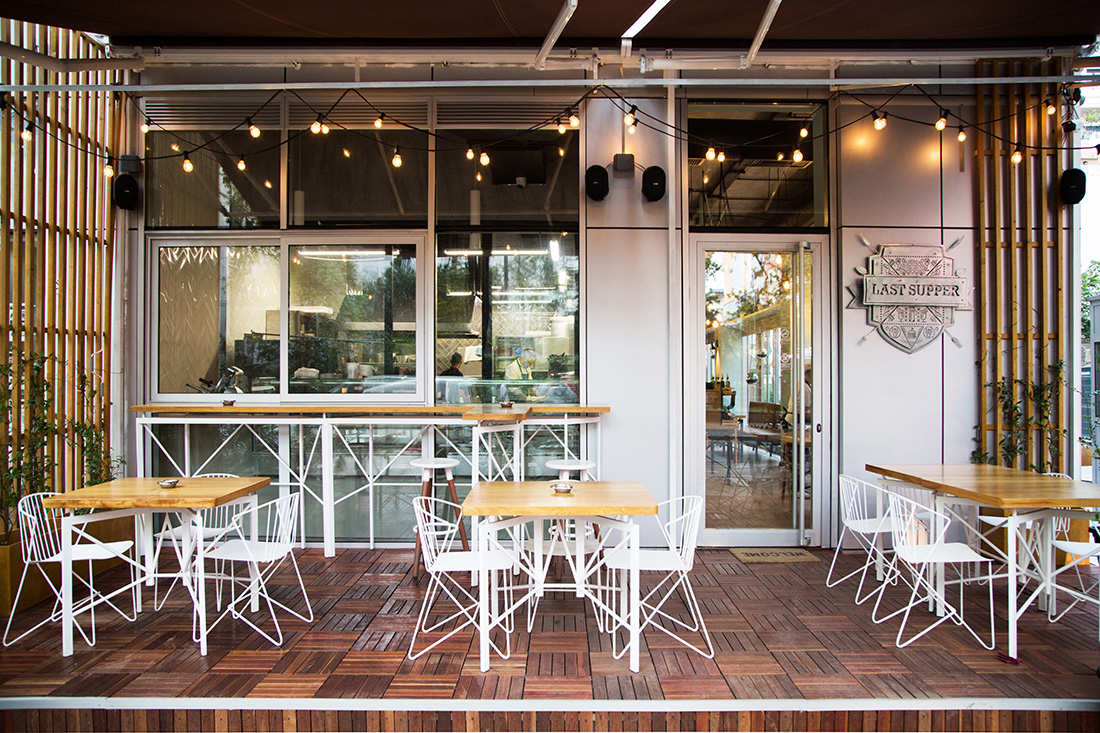 What makes this project one-of-a-kind?
The character of the place is present and embodied in the choice of materials and the richness of patterns as a defining element, giving to the space playfulness but at the same time preserving a certain harmony. Its most unique feature is Invoking nature through the use of industrial elements.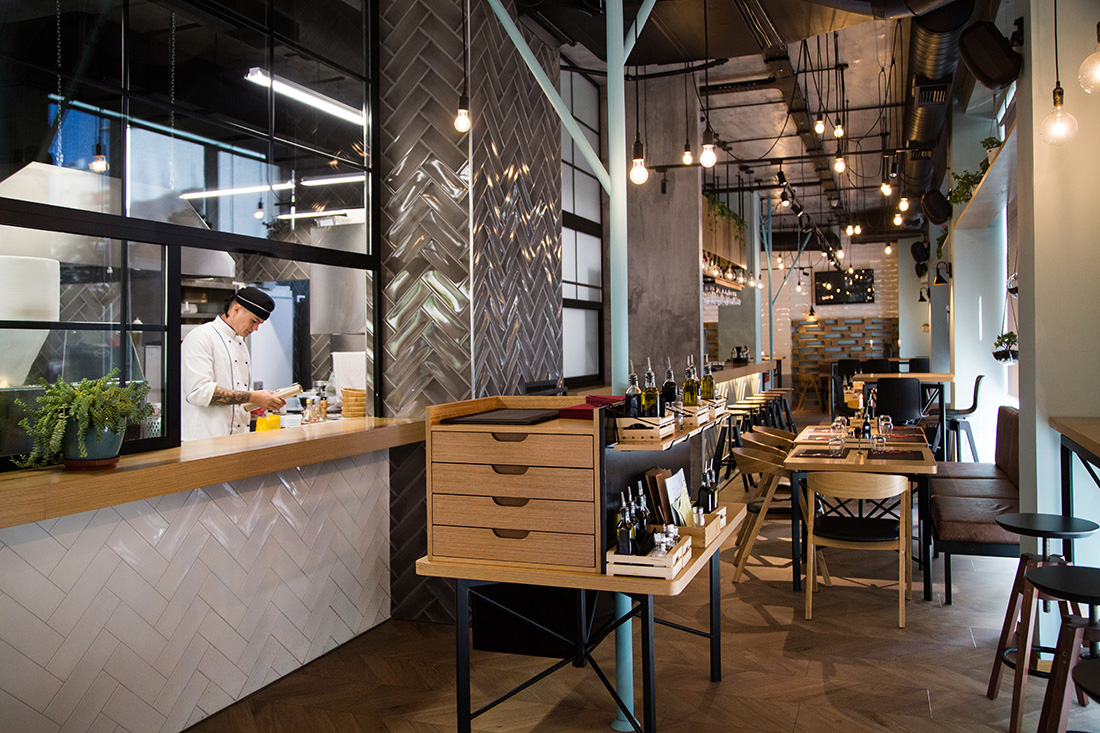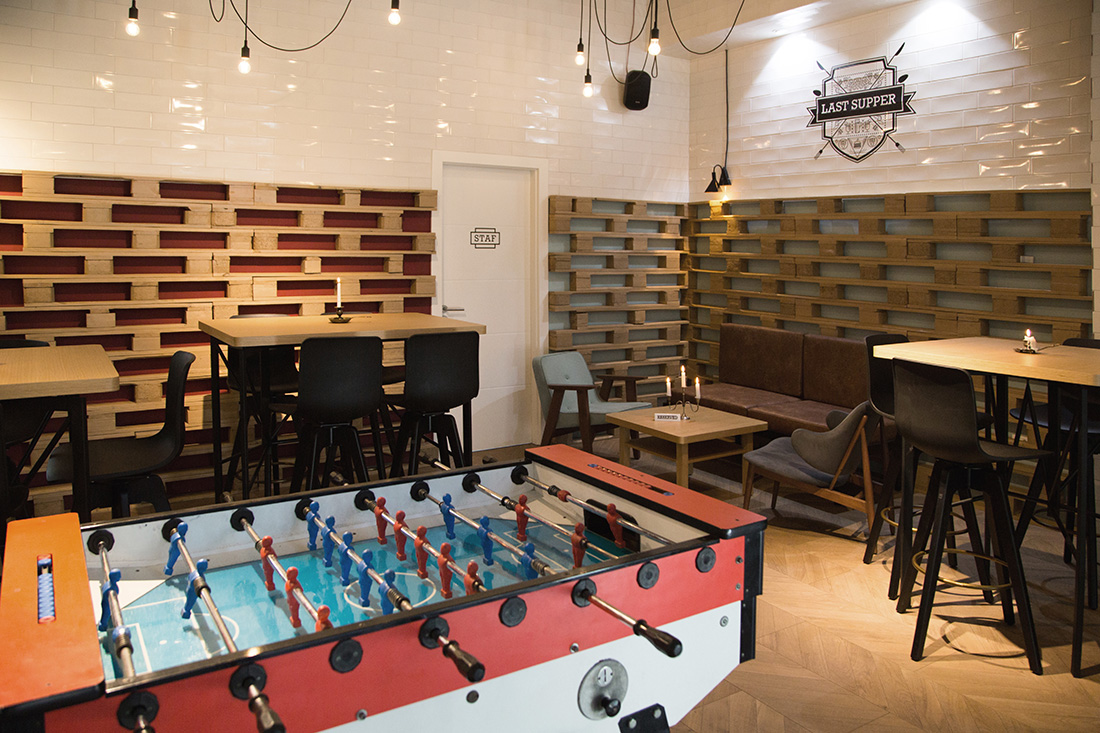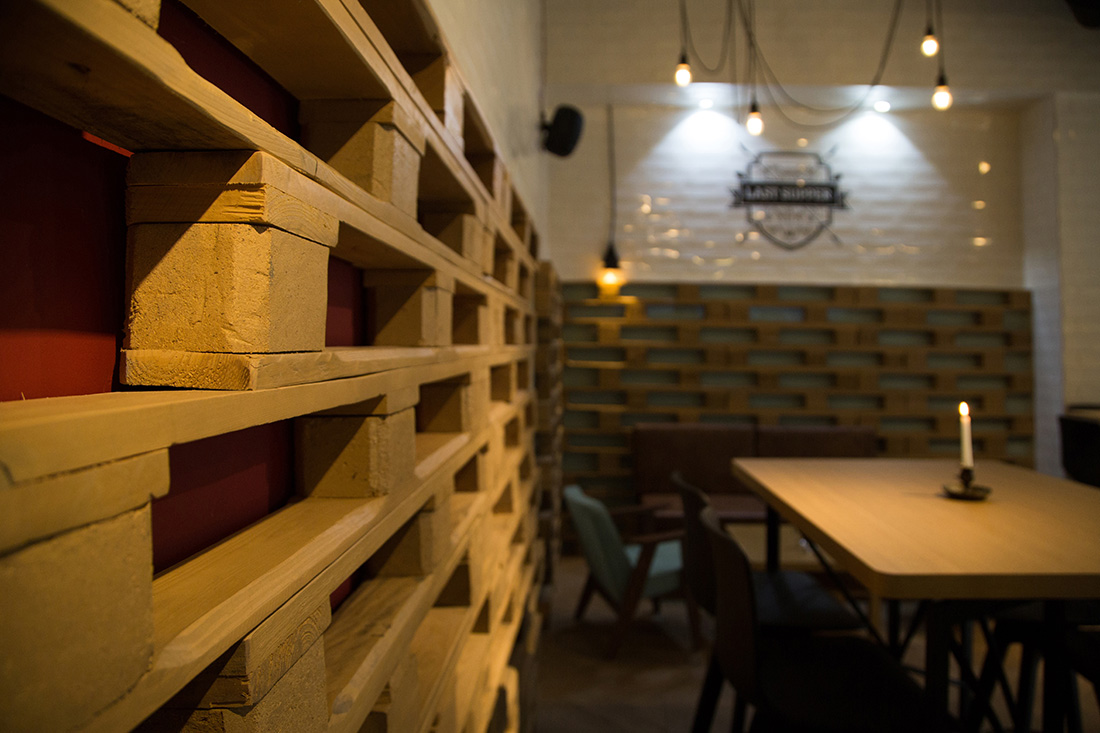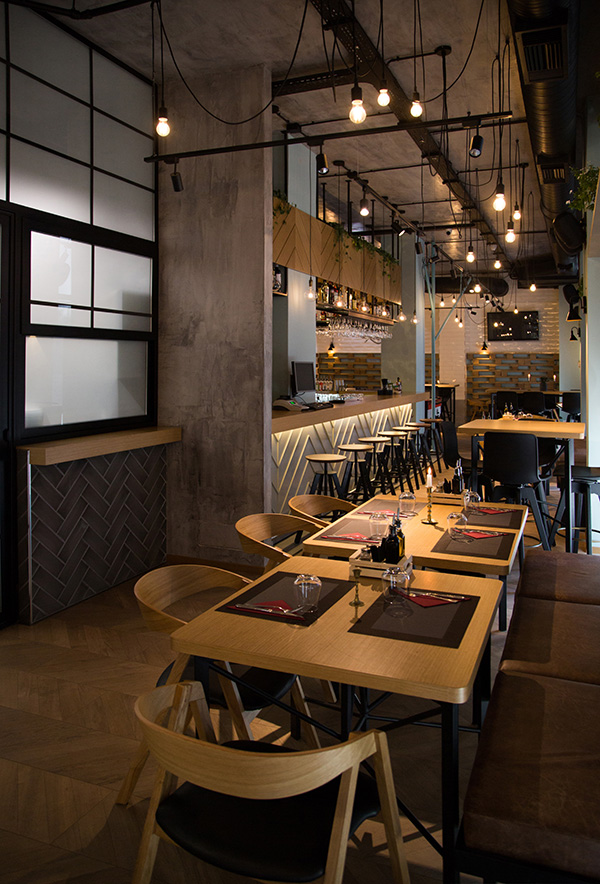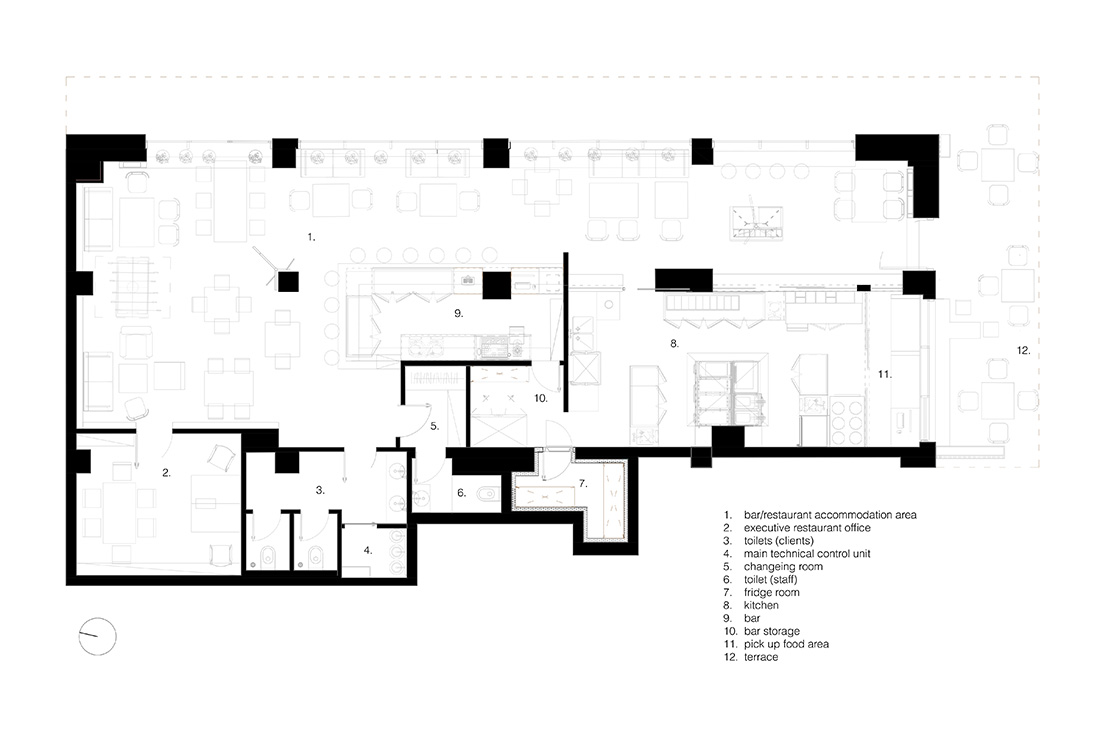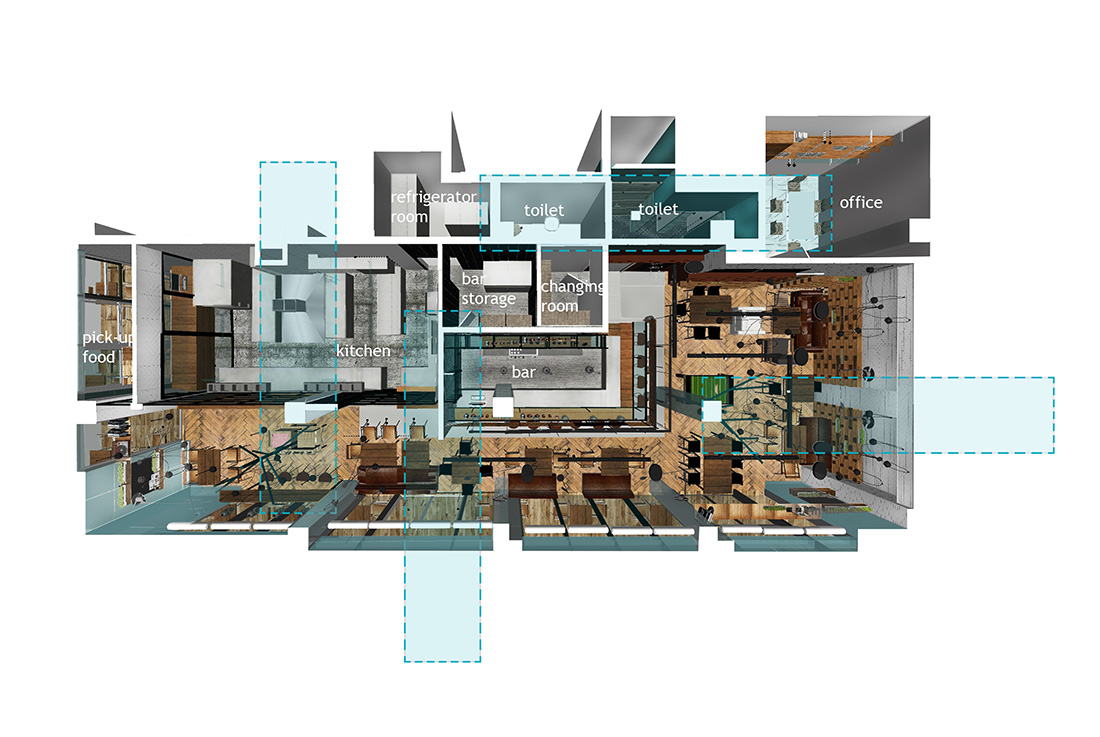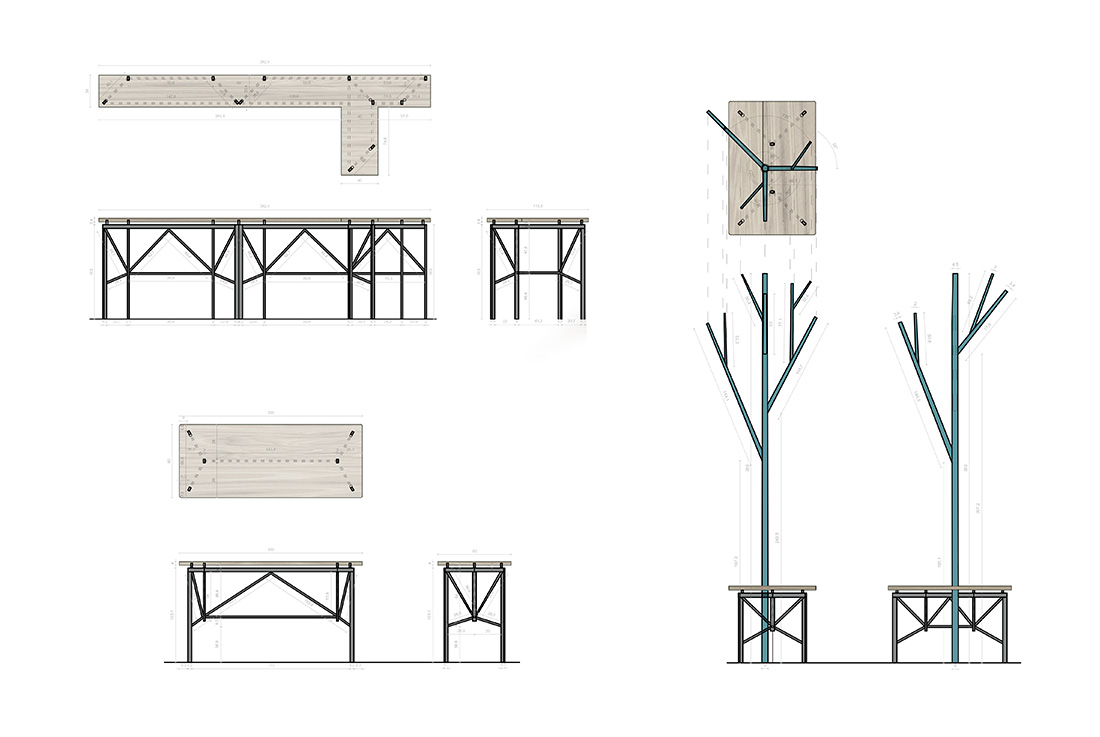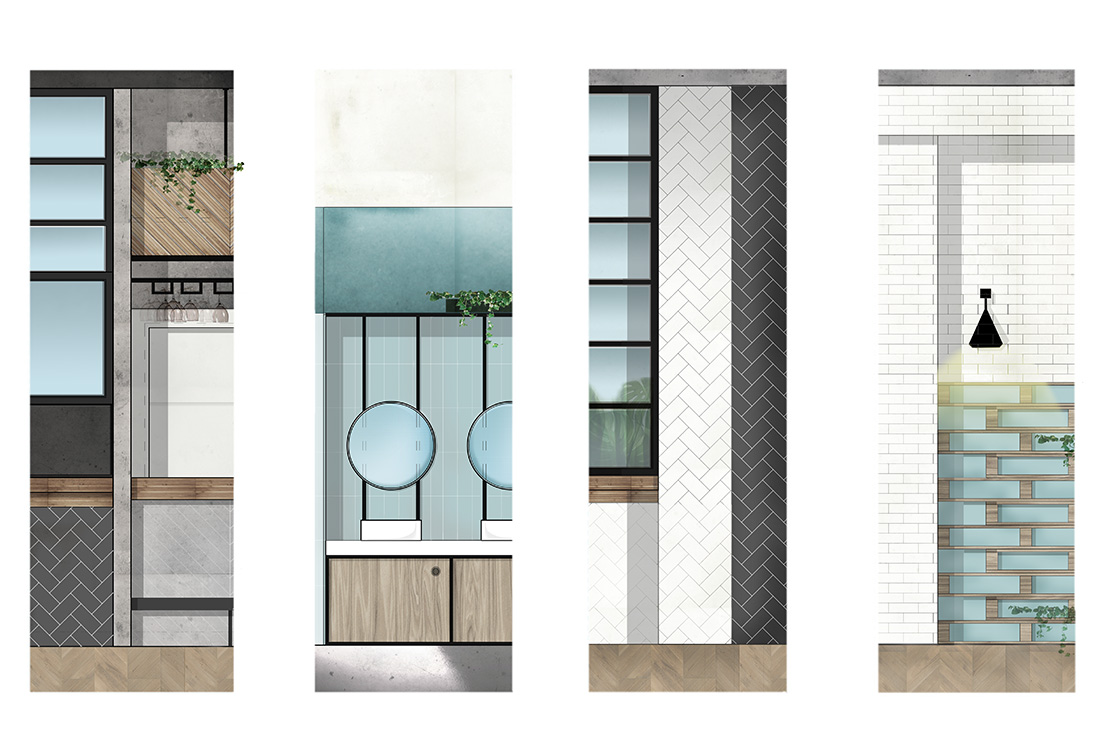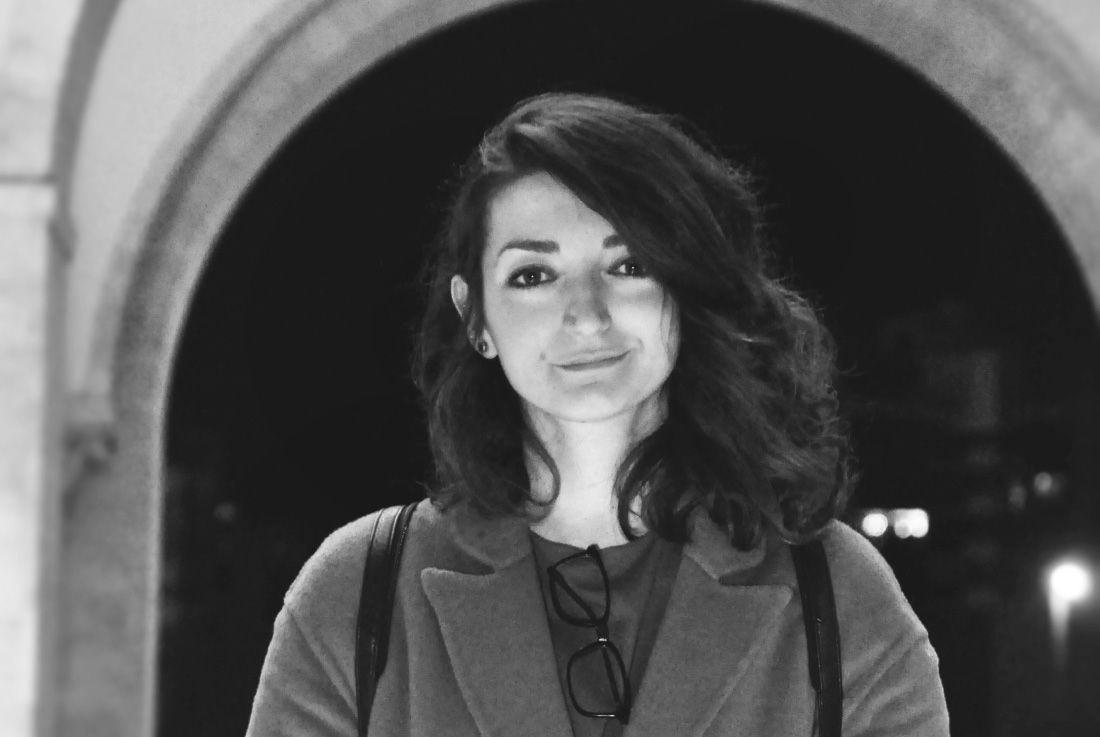 About the authors
JoraKasapi, architecture and design is an architecture studio based in Tirana, led by Jora Kasapi. Jora is a designer and architect graduated in Architecture and Sustainability from Sint-Lucas Architectur, Campus Ghent, KU Leuven.
She has been working and exploring different orientations in architecture and has developed certain interests, from urban planning strategies focused mainly in a bottom-up approach, to research and analytical thinking in architecture, from interior design to furniture (industrial) design, to a building's detailing and materiality. She has developed a special curiosity in architectural surreal visualizations, photomontage representations of spaces and atmospheres in the form of post-digital drawings with a common framework, sustainable design.
These genuine interests and explorations merged with her professional experiences provide the basic services that JK, architecture and design studio offers to possible future clients and collaborators.
FILE
Authors: Jora, Kasapi; Jora Kasapi architecture & design
Client: Klaidi Lika
Photos: Artemis Hajdini
Location: Tirana, Albania
Year: 2017
Area: 215 m2
Text provided by the authors of the project.