Talking to The BIG SEE interior design awardee for projects Heineken Headquarters and TWO by Trickshot, designed by Sebastian Mindroiu and Radu Calin from PickTwo Studio, Romania;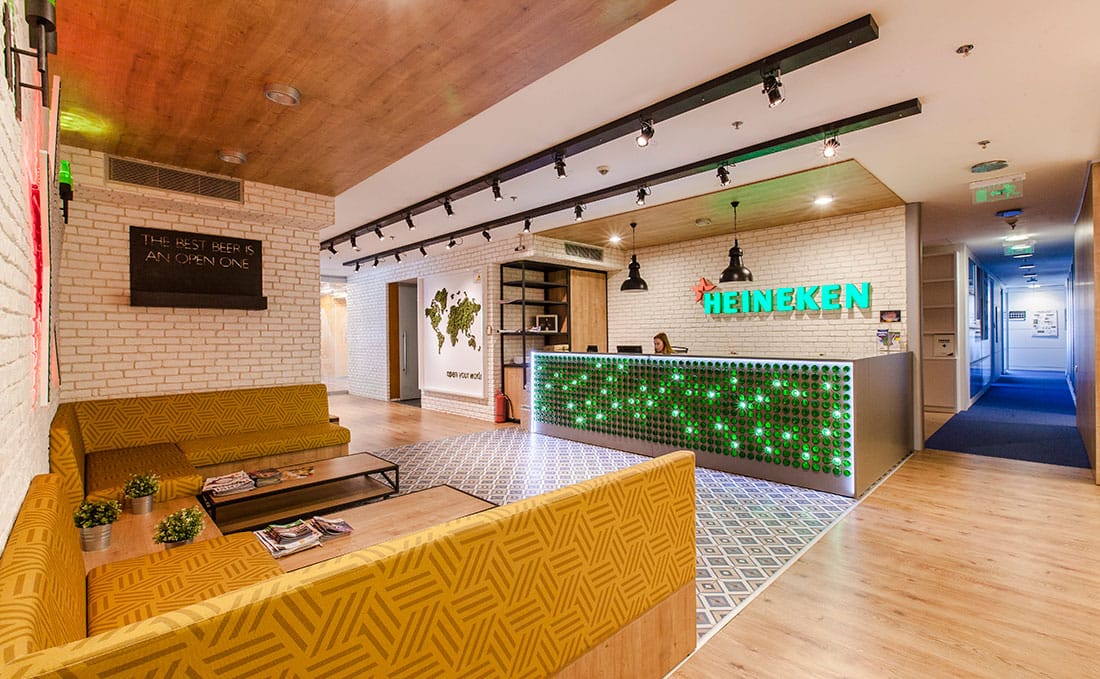 Heineken Headquarters
Can you start by telling me a little bit about yourselves? Who are you? How did you choose the name PickTwo?
My name is Sebastian and I started Picktwo Studio together with my colleague Radu in 2013. At the time we just finished our studies at the University of Architecture in Bucharest. We were both students and colleagues there. We wanted to bring something new to the design market of Bucharest, so we decided to have a more pragmatic approach than the artistic design that was happening at that time. We found out about a management principle called the Project Management Triangle, which states that each project can have 2 out of 3 attributes. The 3 main attributes are Good, Cheap & Fast, but you can only PickTwo out of them.
We started using this approach with our clients, and it was a very forward, clear and precise approach, so things started to work.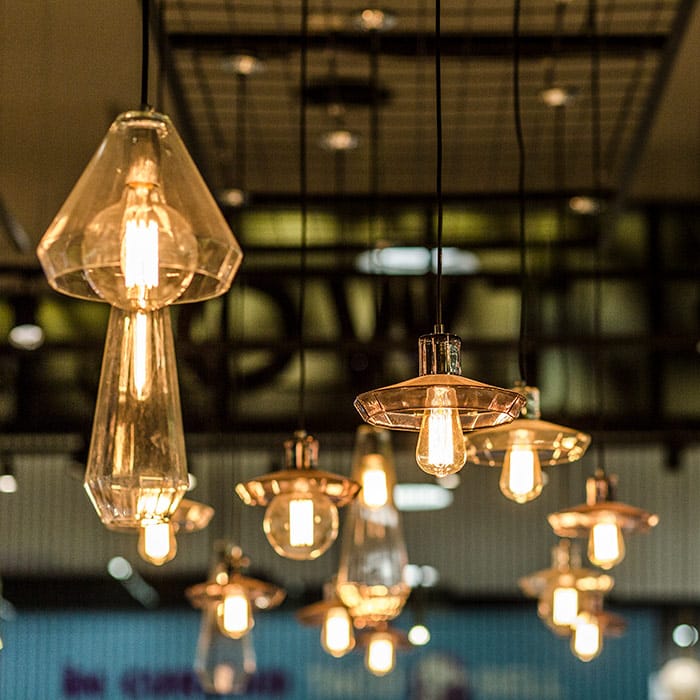 What are 3 things you would not be able to live without?
Well, although it sounds like a cliche, I could not live without going to the office. Being at work, involved in our projects, is one of the things that gets me going. I don't like staying overtime, or at the weekends, and there is a rule in our office regarding  our free time – having time off is a must for everyone in the office. However, when I am at work I feel really good about the things we do here.
Probably the other two would be enough sleep and going to the gym 🙂
Going to the gym that you designed?
Yes, we went there a few times, but I personally go on a regular basis because it's pretty far from my usual city route.
But my colleagues who live nearby go 2-3 times a week.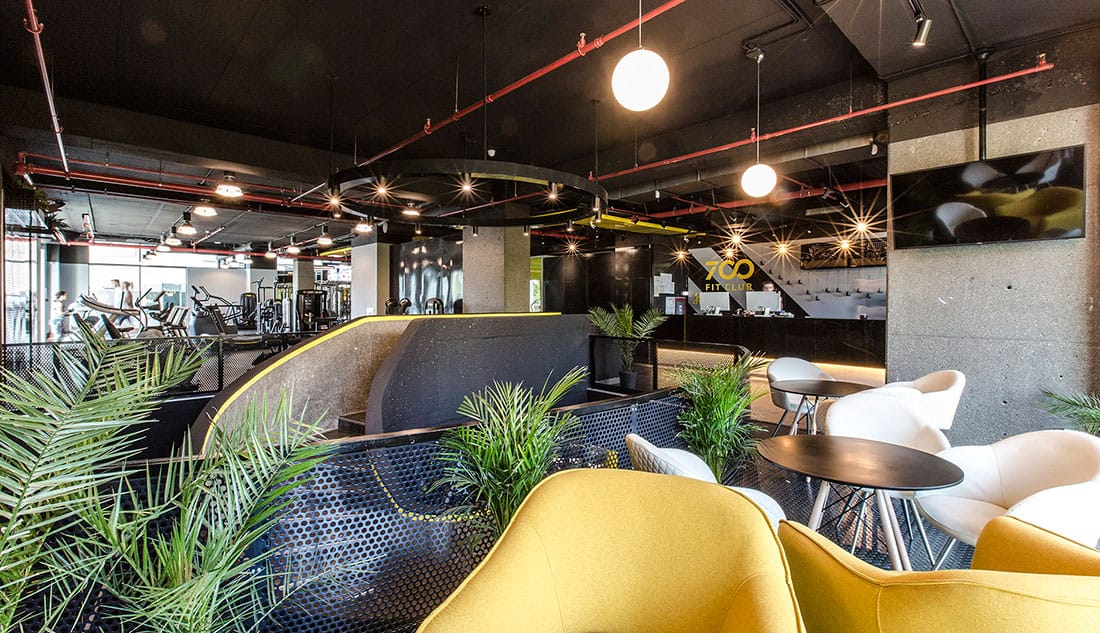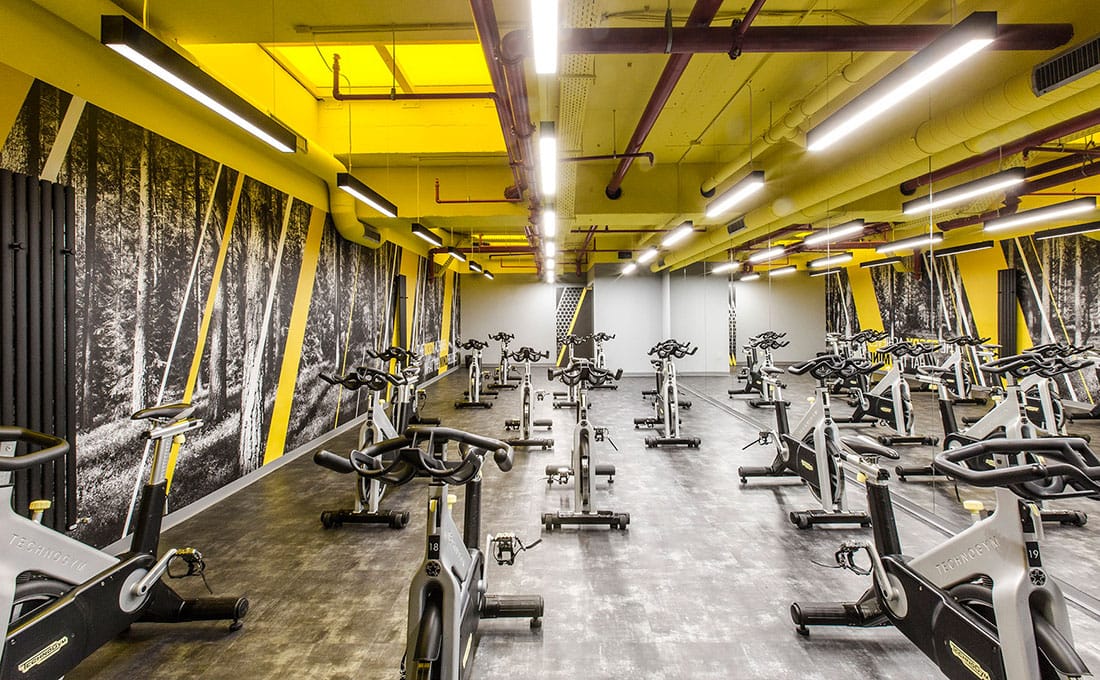 fit 700 gym
What is your biggest fear?
Running out of ideas :))))
Just kidding, becoming just another design studio would be sad.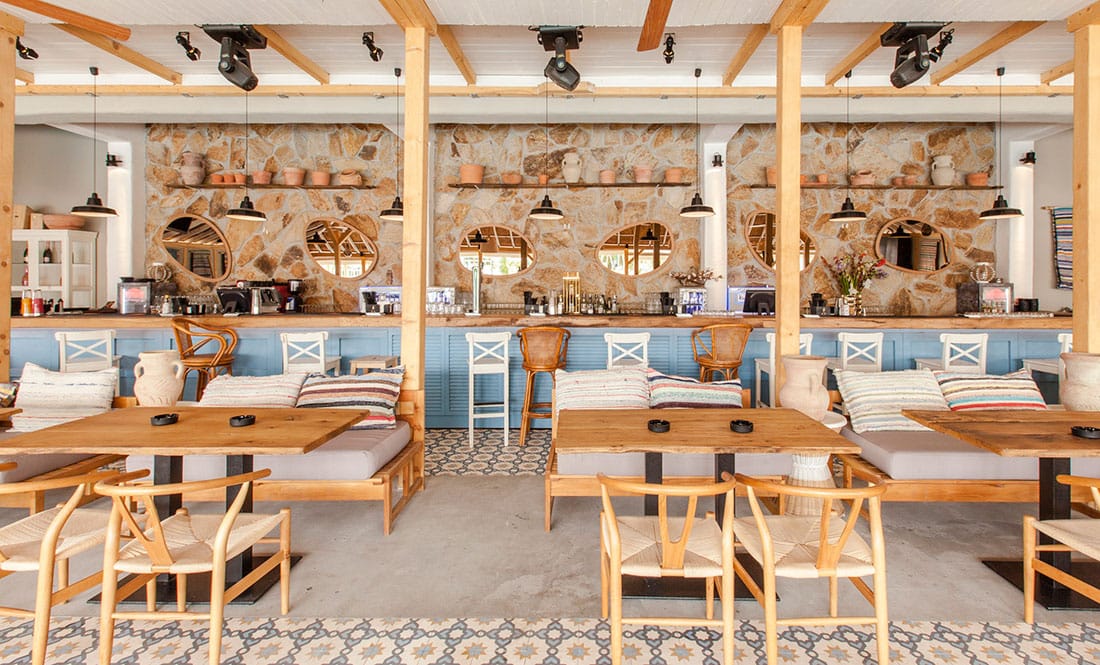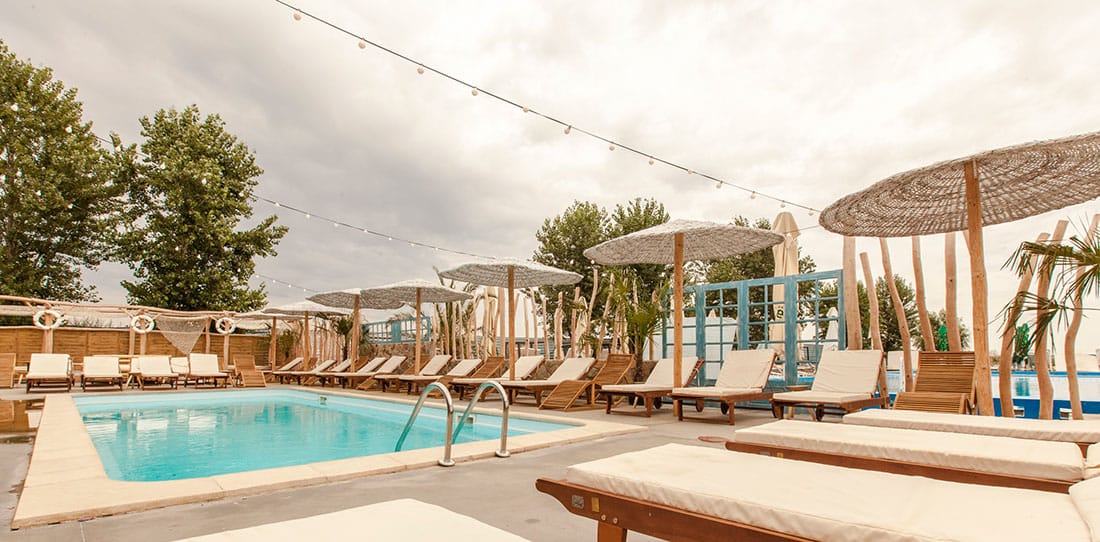 Summer dine & vibe
What was the last book you have read. Did you like it? Your book recommendation?
I just read Sapiens and now I am on Homo Deus, both by Noah Harari. I would recommend it to everyone, it is easy to understand and gives you an interesting view on the history of human kind.
Another book that had a big influence on me was Dale Carnagie – How to win friends and influence people. A must read!
Outside of architecture, what other fields are you most interested in and how do they influence your work?
We work mostly for restaurants and hospitality industry, so we are interested in what happens in that domain. We want to experience new things, new foods, designs and products both for hotels and restaurants. The fast development of the hospitality industry makes us search for new concepts all the time, in order to bring something new for each concept we design..
Also, technology is a field which influences our work. We are always connected, working on cloud, remote, and try to collaborate as much as possible.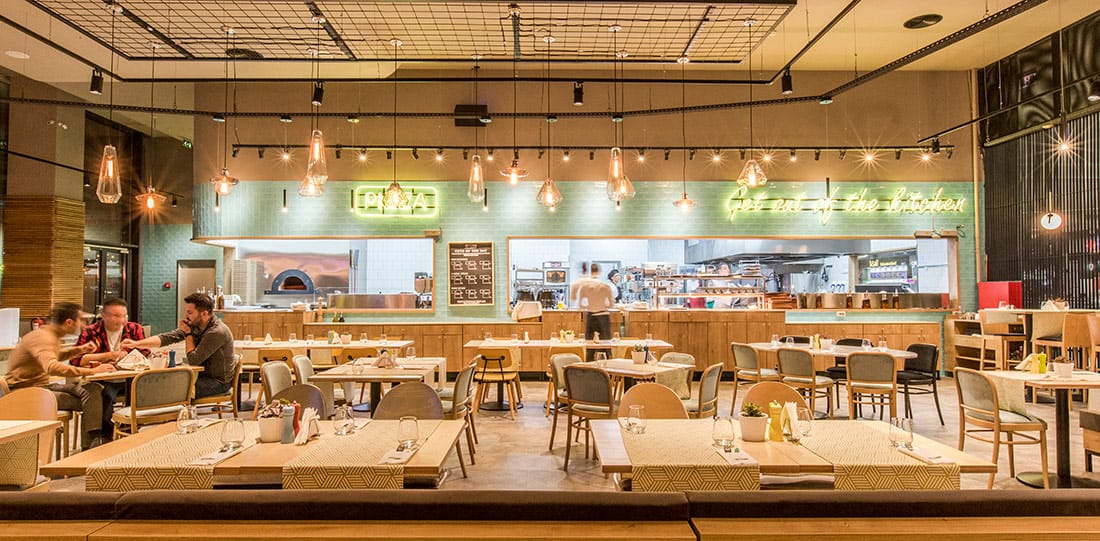 TWO by Trickshot
Which, in your opinion, has been the worst fad in design recently and why do you think so?
The Pinterest copy/paste movement seems a little bit too much. Pinterest is an amazing inspiration source, but just copying ideas, without filter on each project, is terrible. Also, clients have access to those ideas, and it is very easy for them to ask for a copy of a copy of a copy of a copy….
What is the role of an architect in today's society? What are the specifics of the space where you create? Habits, practices and customs that affect the architectural production in Romania?
We work mostly on public spaces, mainly restaurants and offices. Our role, i believe is to understand the brand we are working for, to understand the clients of that brand and to delivery a product that works both for our client and his final client. We also need to bring something new to each project, to merge functions, to amaze and to create different experiences for the end users.
We want to keep our business small, niched, to a small number of investors who decided to change the status quo. We don't want to do the serial, copy-paste projects, and we really enjoy new concepts and challenges.
Is there a Big advice you once received and want to pass on to starting architects/designers?
Yes! Very simple: do everything with a purpose (or a concept). Don't draw just for the sake of drawing, if you don't like what you are doing, the client will feel it!
Do you have ambitions to establish an international network of partners?
Yes, we are working on growing a team in Romania and expanding to different markets worldwide in the following years.
What would your personality look like, if it is an art on the wall?
FILE
Interviewer: Danaja Jovandič
Photography: Bogdan Gheorghita
Studio: PickTwo
Country: Romania