Flutura Dedinja Timeless Backpack is a ladies' backpack designed with a unique style that combines the timeless classic and the avant-garde modern.
Is named Flutura Dedinja Timeless Backpack, because it is created to accompany you throughout your life. The unique style that characterizes Flutura Dedinja's designs, is reflected in every detail of this bag where it perfectly blends style, material and the timeless feeling.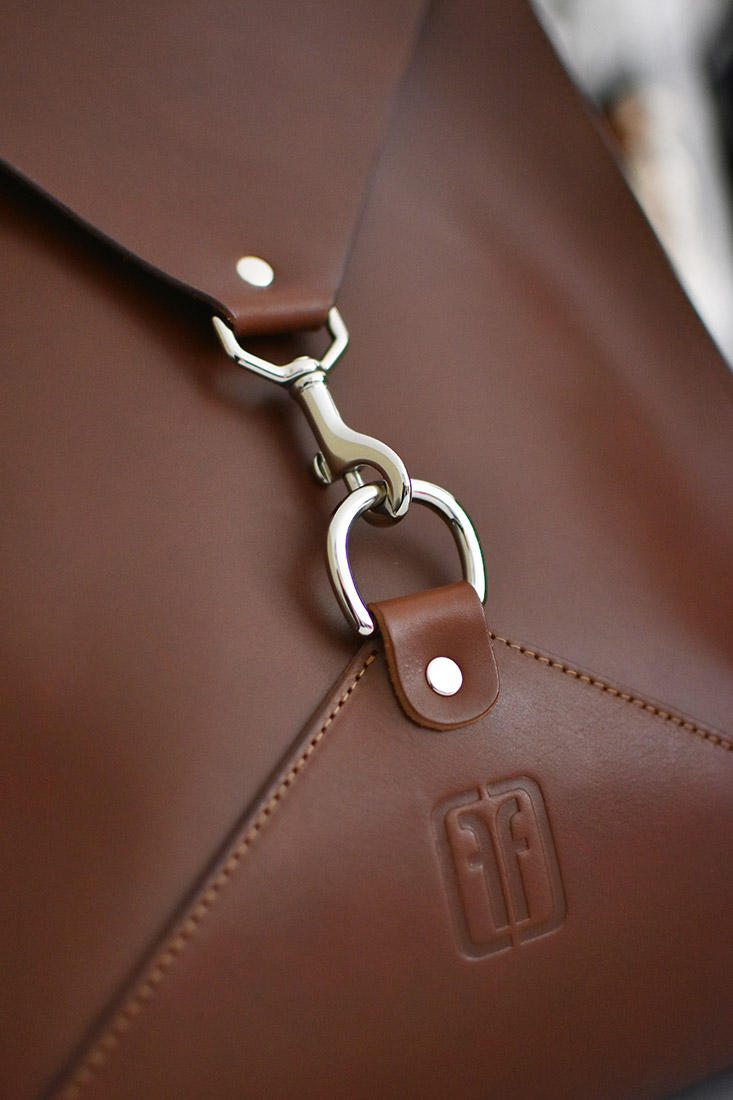 Materialized from 100% genuine Italian leather and handcrafted with a great deal of dedication, passion and precision, this bag offers you high quality and practical use for your entire life. It makes you feel timeless!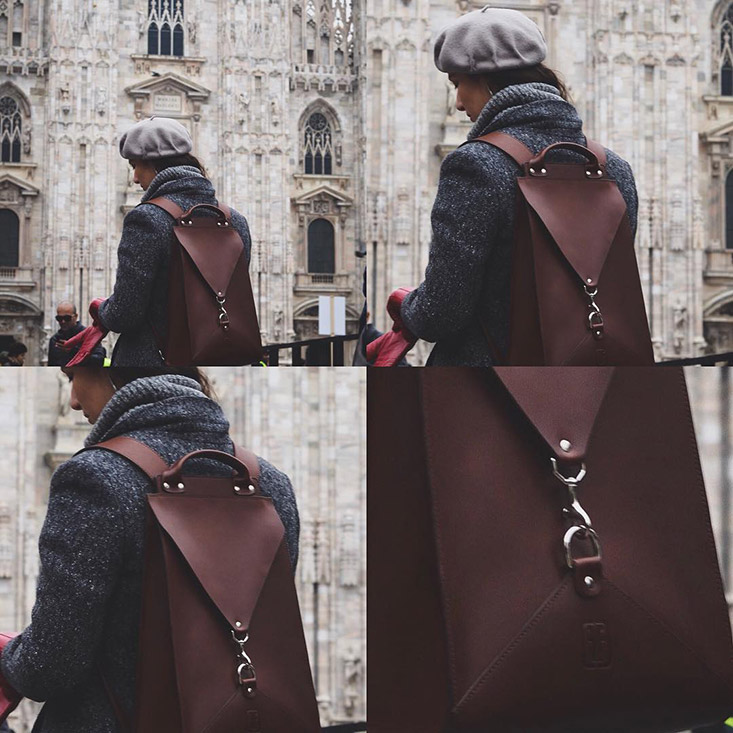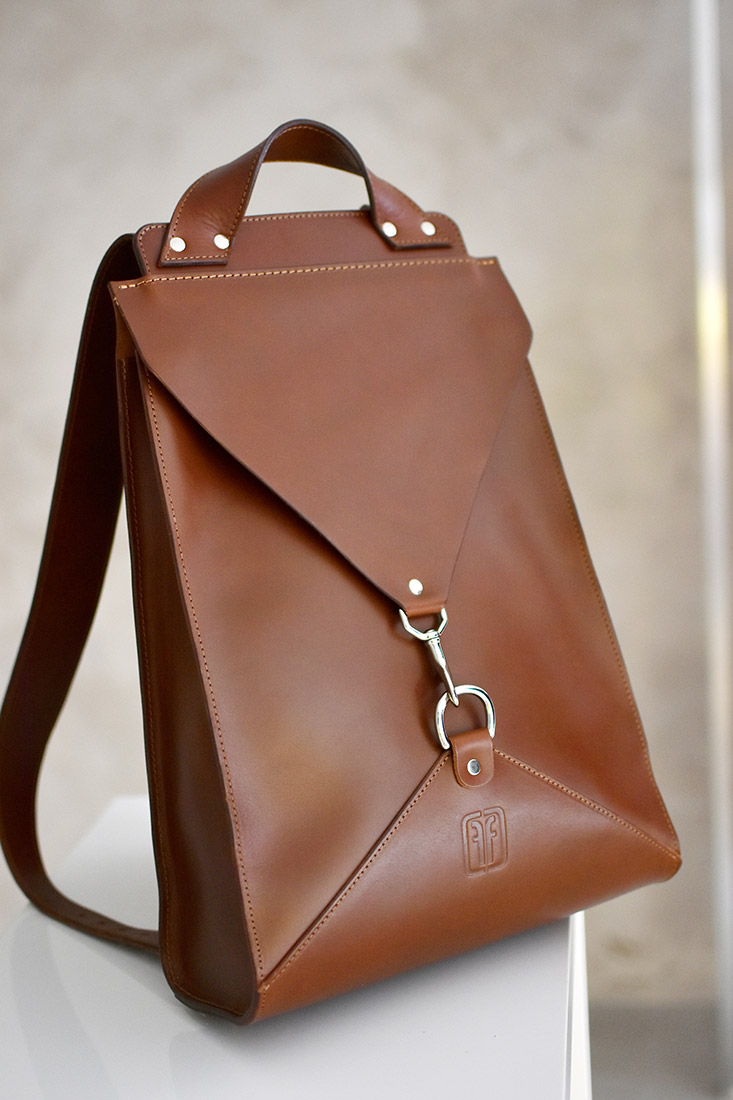 About the design studio:
Flutura Dedinja FashionStudio is founded by Flutura Dedinja in March 2008, based in Pristina, Republic of Kosovo.
After graduating on the Fashion Design and Civil Architecture, Flutura Dedinja founded her own fashion studio, specializing mainly in haute couture.
From its beginnings, the creations of Flutura were singled out in a unique and avant-garde style and soon her dresses were presented in the most popular runways of Pristina, Tirana, Skopje and Zagreb. In 2008's Zagreb Fashion Week she was decorated with 'The future of Europe fashion' award.
Flutura Dedinja continues to bring new creations each year in her fashion studio, where her clientele consists of artists, singers, celebrities and people from around the world, who like to look unique and very stylish.
In 2018, Flutura introduced several models of highly designed bags for women and men, which were highly liked and appreciated. She continues to bring new designs also in the bags market where everyday she's getting more appreciations.
FILE
Designer: Flutura Dedinja FashionStudio
Producer: Hardknockleather
Country: Republic of Kosovo
Year of production: 2018
Photos: Flutura Dedinja FashionStudio
Text provided by the author of the project.