Two conceptually separated and with glass hallway connected houses, creates a unique connection with surrounding nature. Wooden facades and large windows emphasise contact with nature and have a beneficial effect on people's perception of the house.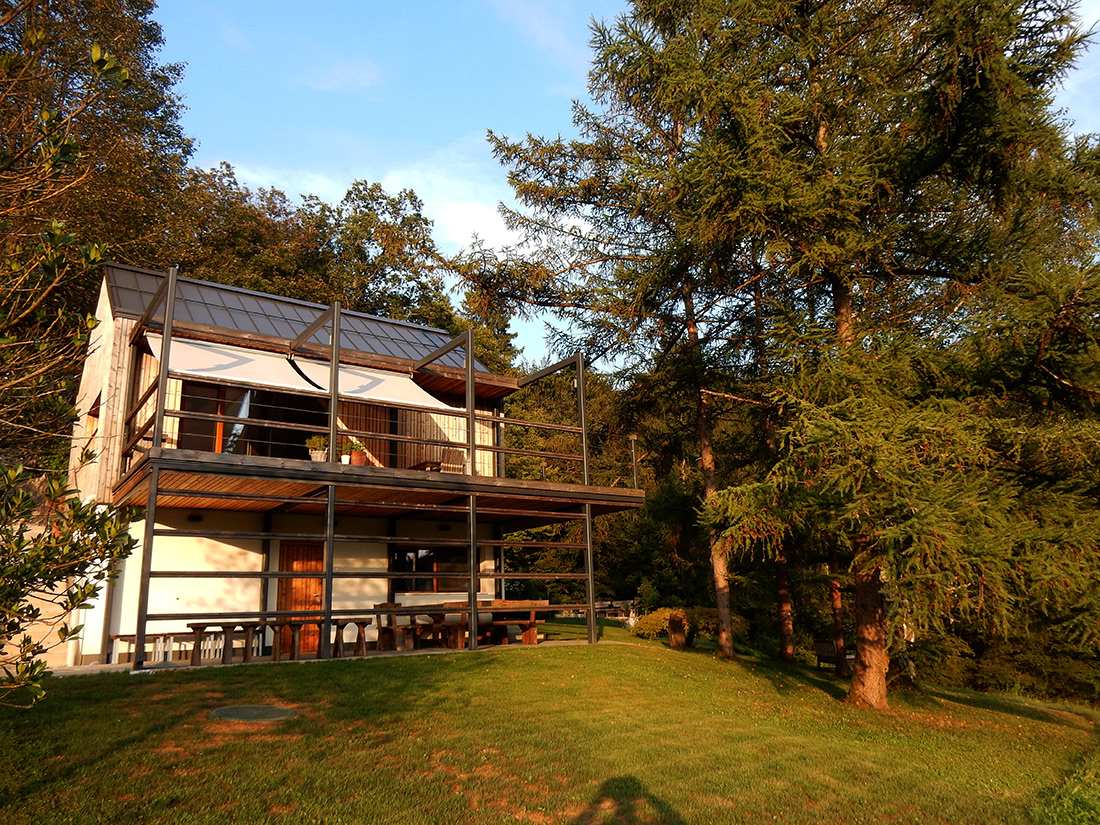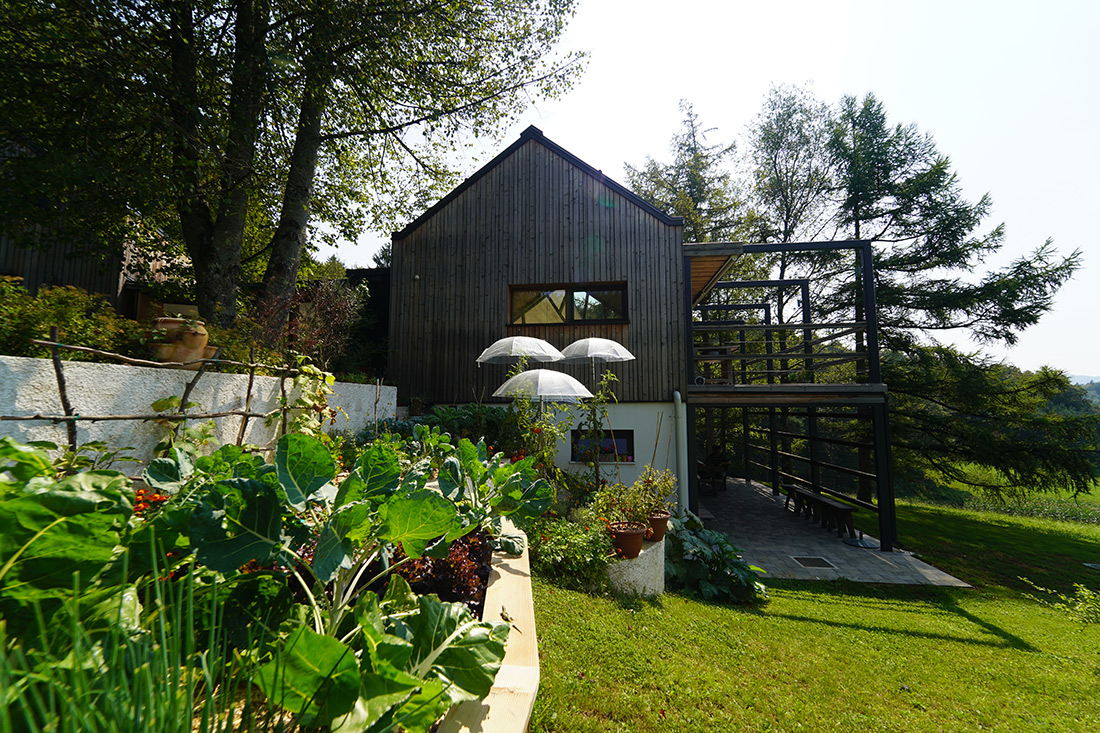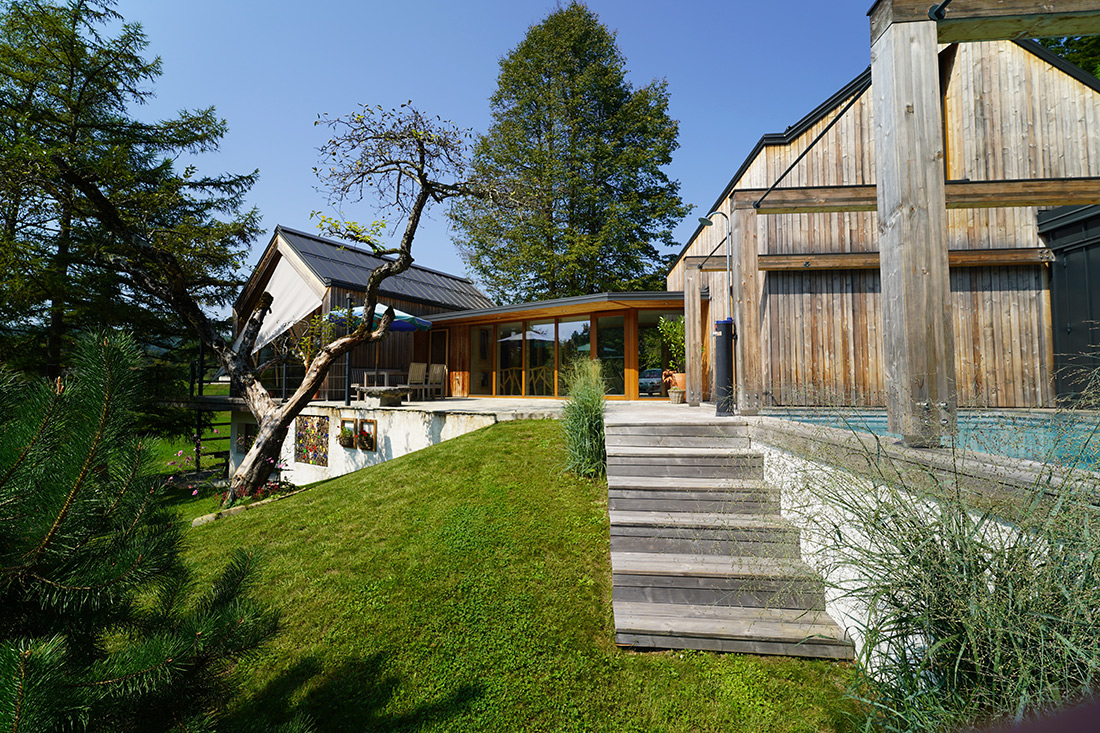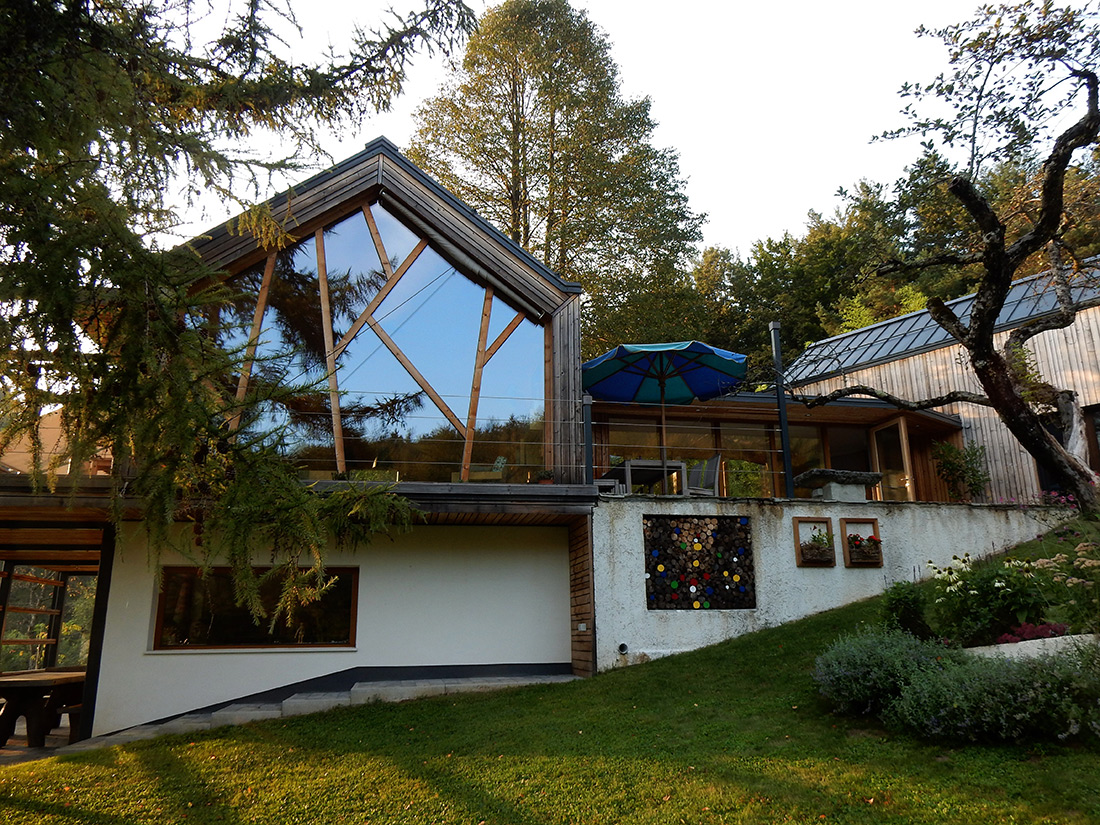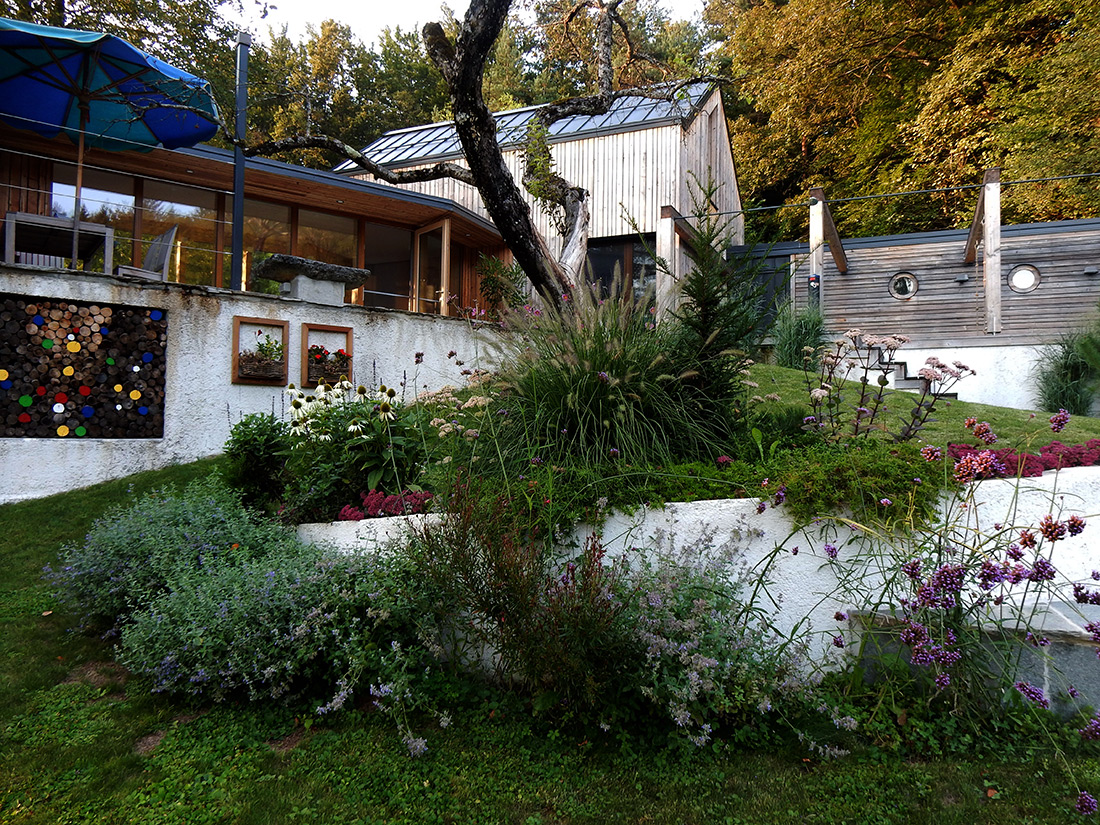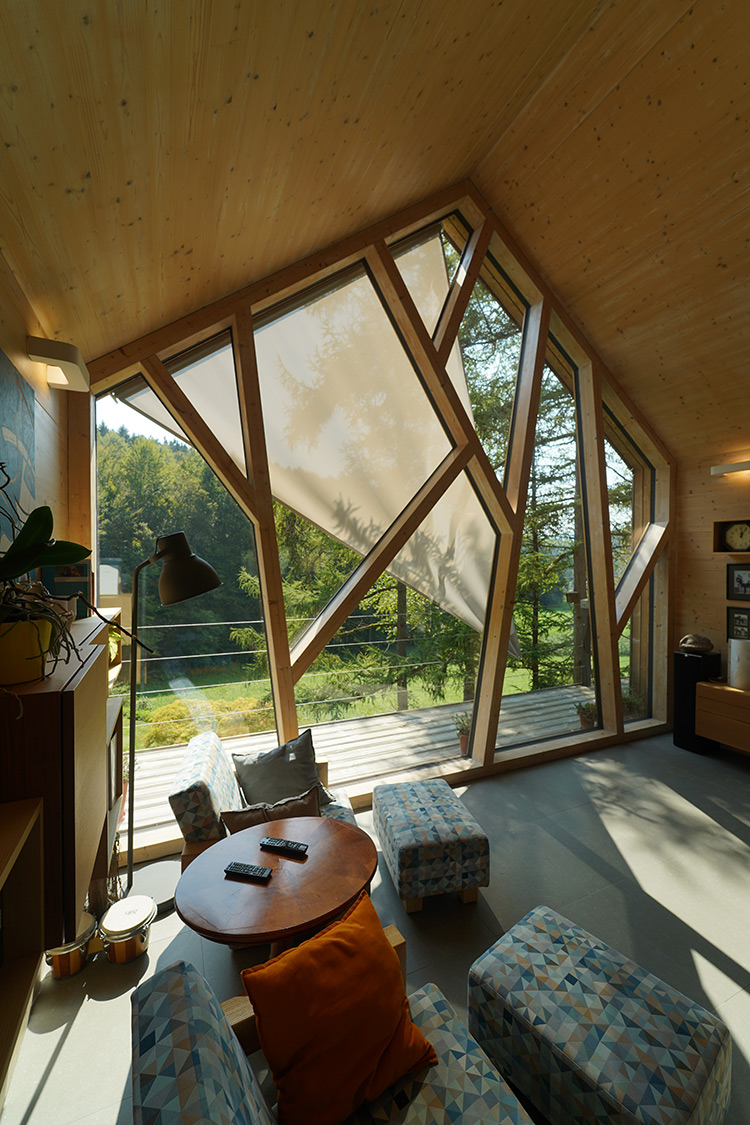 About the authors
Pillar d.o.o. is a company dedicated to wooden contemporary architecture.
Starting in year 2000 with wooden house program MODEKO, wich is a unique architectural
philosophy created on a human scale.
Wooden houses MODEKO by Pillar, represents a contemporary, ecological and energy efficient construction of logically enclosed wooden units/modules, designed entirely in this company and prefabricated at the factory. Modular design and philosophy enables endless ground-floor arrangements, horizontal or vertical assembly, and a possibility to completely adapt to the urban and rural environment. It all depends on the requests and capabilities of the buyer, which becomes his own architect.
At the same time house can also shrink according to our needs. If a part of the house – one module – does not suit us or if we do not require it any more, it can be simply removed and transported in one piece to a new location, where it can become an initial unit of a new architectural design. We plant a new house…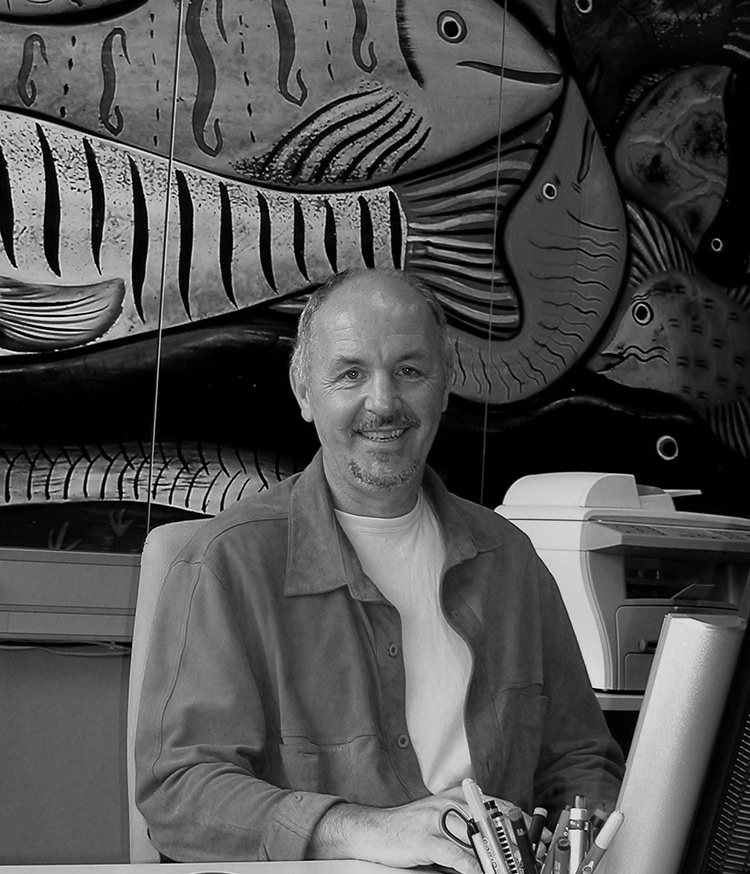 FILE:
Architecture: Andrej Milovanovič, Samo Černač; PILLAR, d. o. o.
Photos: Drumlife, Stotinka, Andrej Milovanovič, Ambienti
Year of completion: 2018
Location: Ivančna Gorica, Slovenia
Total area: 130 m2
Text provided by the authors of the project.