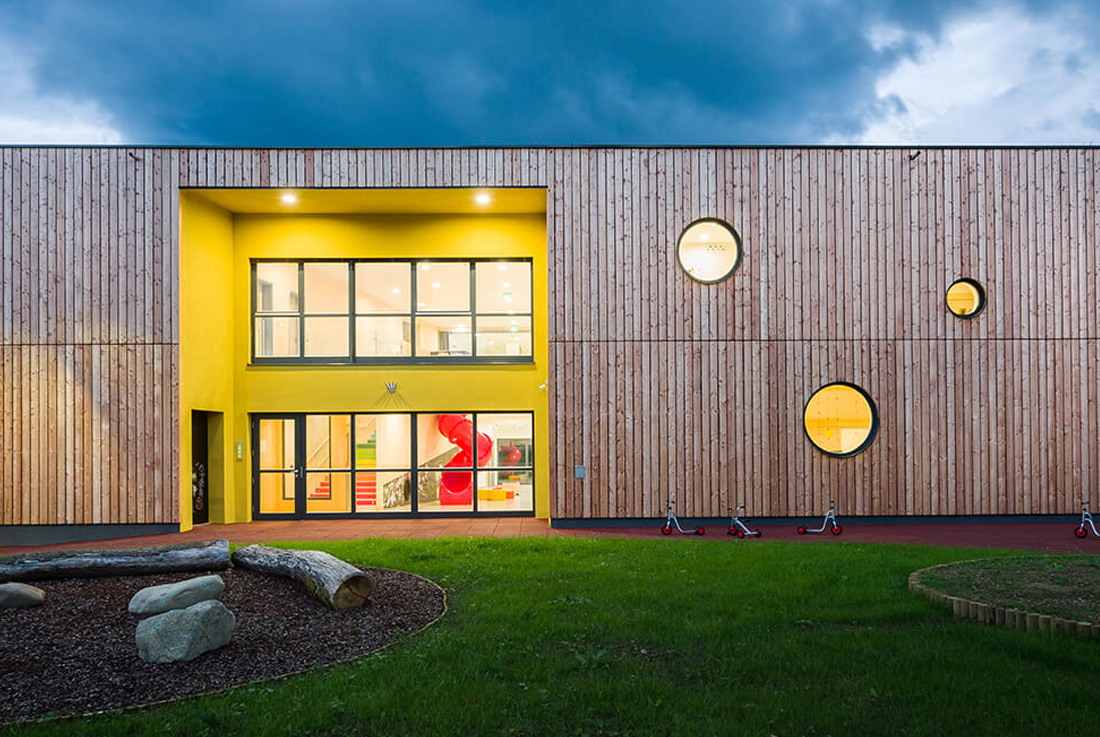 LESOTEKA HOUSES
In the forest-wood chain »From forest to house«, formed by the Lesoteka Group, we act as the last link in the chain, the manufacturer of massive wooden houses and larger facilities for business and public use.
Two different systems are used in construction; spruce log for traditional wooden log cabins and CLT – cross laminated timber wood walls for wooden houses of contemporary architectural concepts. In the construction there are high quality materials; as much as possible natural materials and components. Rich experience and knowledge in the field of wooden construction is a guarantee for professional and accurate work.
Massive wooden houses Lesoteka are adapted to today's lifestyle, but concurrently built with great responsibility for the environment. Our mission is to build comfortable, healthy and economical wooden houses for the highest quality of living.
Our vision is to become a leading quality manufacturer of solid wooden houses that bring contemporary views of the construction of residential buildings into the architectural landscape.
Economical and efficient
Solid wood construction provides an excellent balance between the quality and the price of living in it. The low thermal conductivity of the construction compared to classic houses and the high thermal accumulation compared to traditional prefabricated houses ensure lower energy consumption in order to achieve the optimum living climate, referring to heating, cooling or ventilating the building.
Healthy and comfortable
Large quantities of wood in solid wood-based walls have a good ability to either absorb moisture and heat from or return it back to the room. As a result, a solid living environment with favorable relative humidity and low temperature fluctuation is undoubtedly established in the solid wooden house.
Environmental sustainable
We use high quality spruce wood for the construction of Lesoteka houses, and the source for local log cabins is of Slovenian origin only. Our mission – the construction of quality living facilities and the vision of a sustainable living – dictate the design and production of facilities in the most environmentally friendly ways.
Earthquake and fire safety
Mechanical properties classify wood as the most earthquake-proof construction material and massive wooden houses are considered as suitable for construction in earthquake-prone areas as in areas with reduced bearing capacity of the soil.
The solid wood walls are well-fire resistant as the wood does not conduct heat easily, so does the same charred wood surface as well. Furthermore, the access of oxygen to combustible parts can be prevented.