The first electric tram in Bucharest was no.14; it went from "Uzina Electrică" ("The Electrical Plant"). 125 years after, across the former power plant a new building is rising and the restaurant at the ground floor receives the name of the first tram lane. The project was approached as a food-court. Being large enough, several corners with specialized kitchens were created, offering a wider range of experiences based on the combination of design and cooking.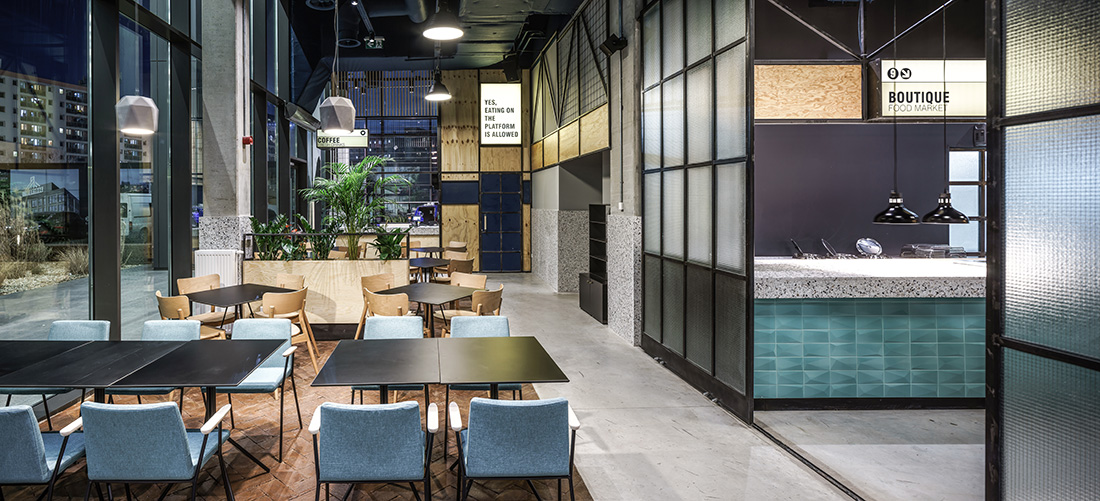 It's working as an alveolar mechanism; the zones are opened depending on the hours. From the story of "tram 14" not only the name was kept. Among design elements, a tram rail was inserted into the industrial floor and technical drawings of a locomotive are engraved in the plywood walls.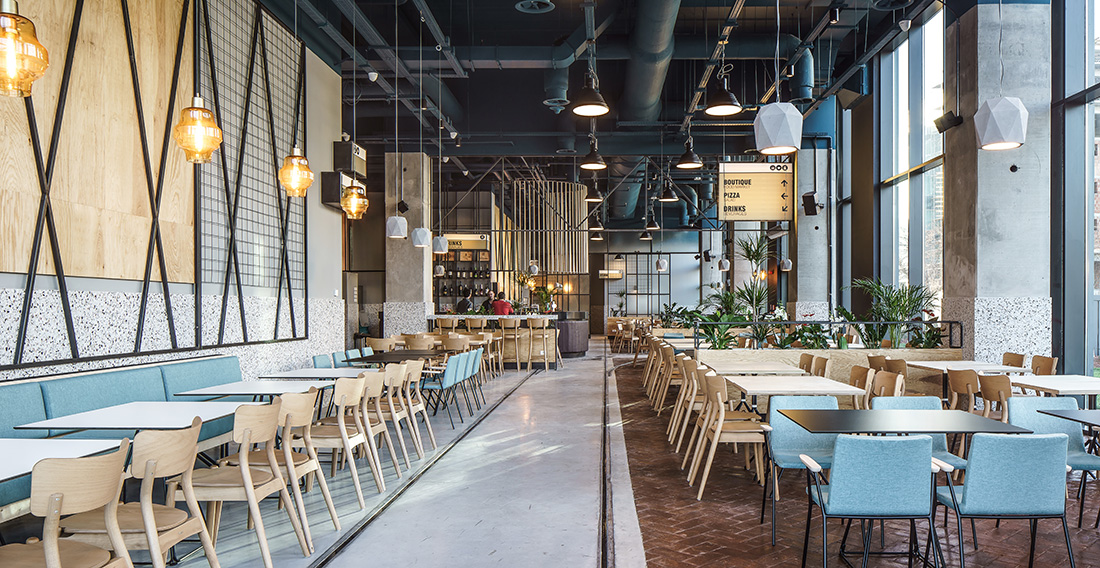 Materials, textures, lights have been chosen to provide contrasting visual and tactile experiences. Behind the industrial metal doors are exposed warm-light lamps, terrazzo tops are placed over wooden planks, under the metal counter, the bar is clad in the leather.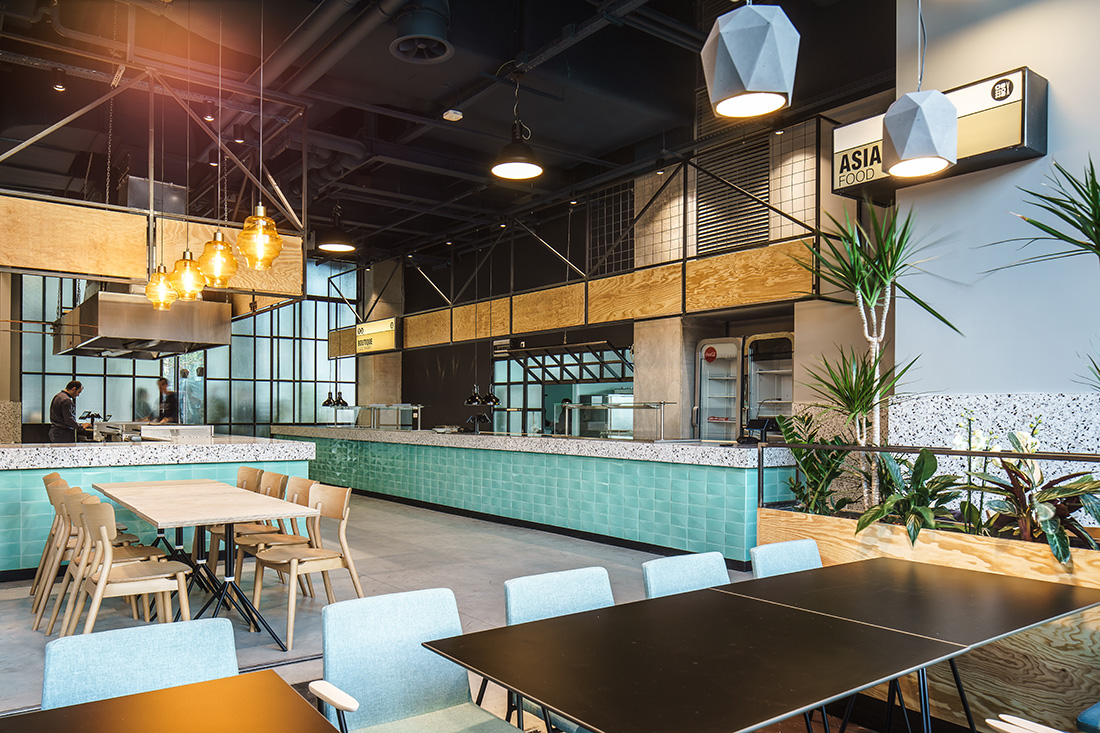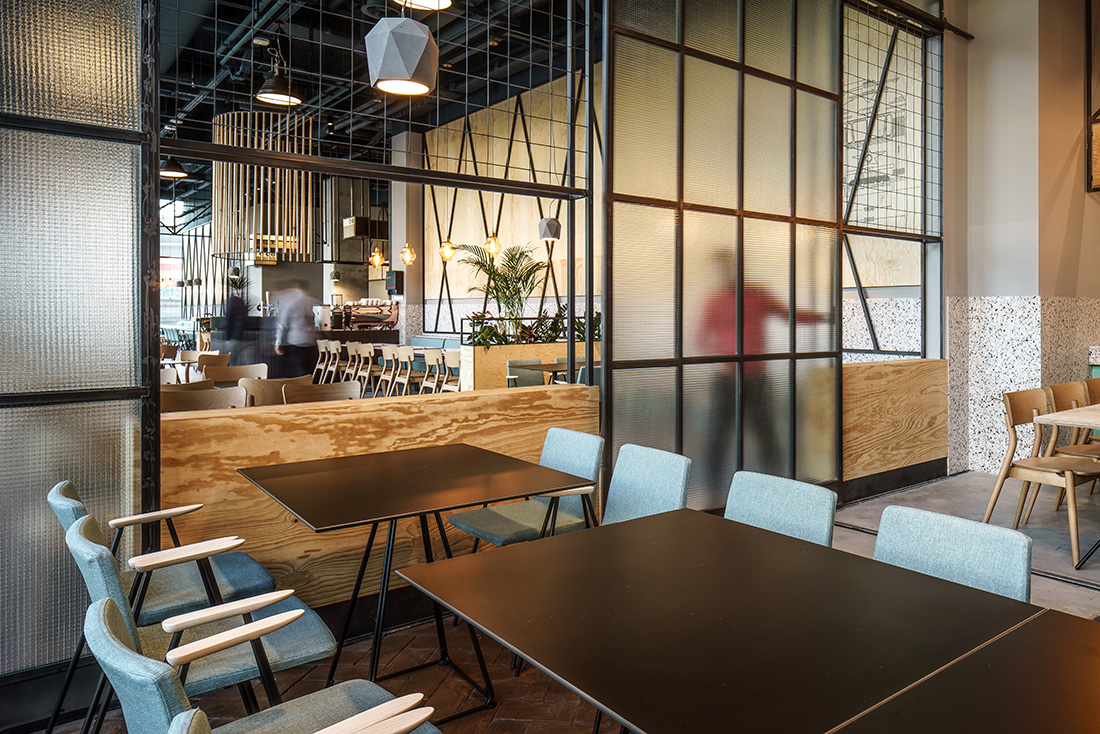 What makes this project one-of-a-kind?
You will find in 14th LANE industrial elements that will lead you to the story of the first electrical tram in Bucharest. Presenting a short brief of the place's history, you can feel like you are in a 1900's tram station. Various eating areas were formed, in a walk-through space, were the LANE will guide you through. Starting from this scenario, the restaurant has the flexibility to adapt – closing and opening spaces – as needed.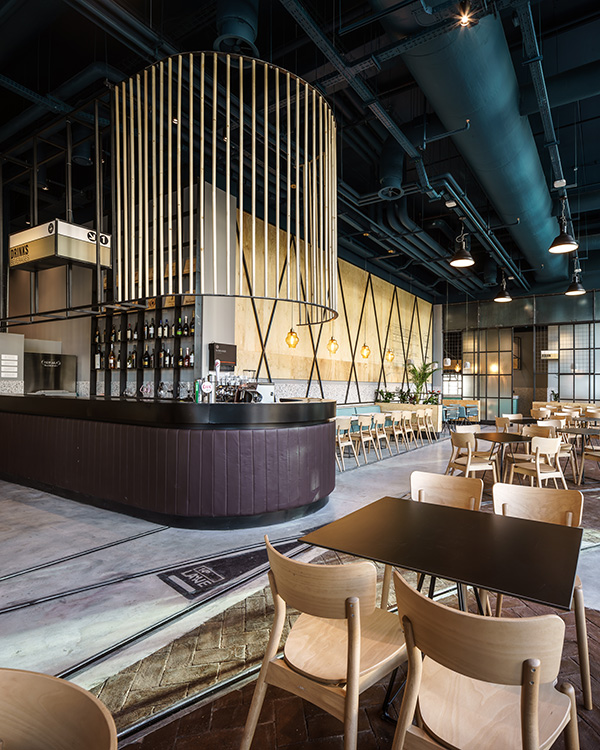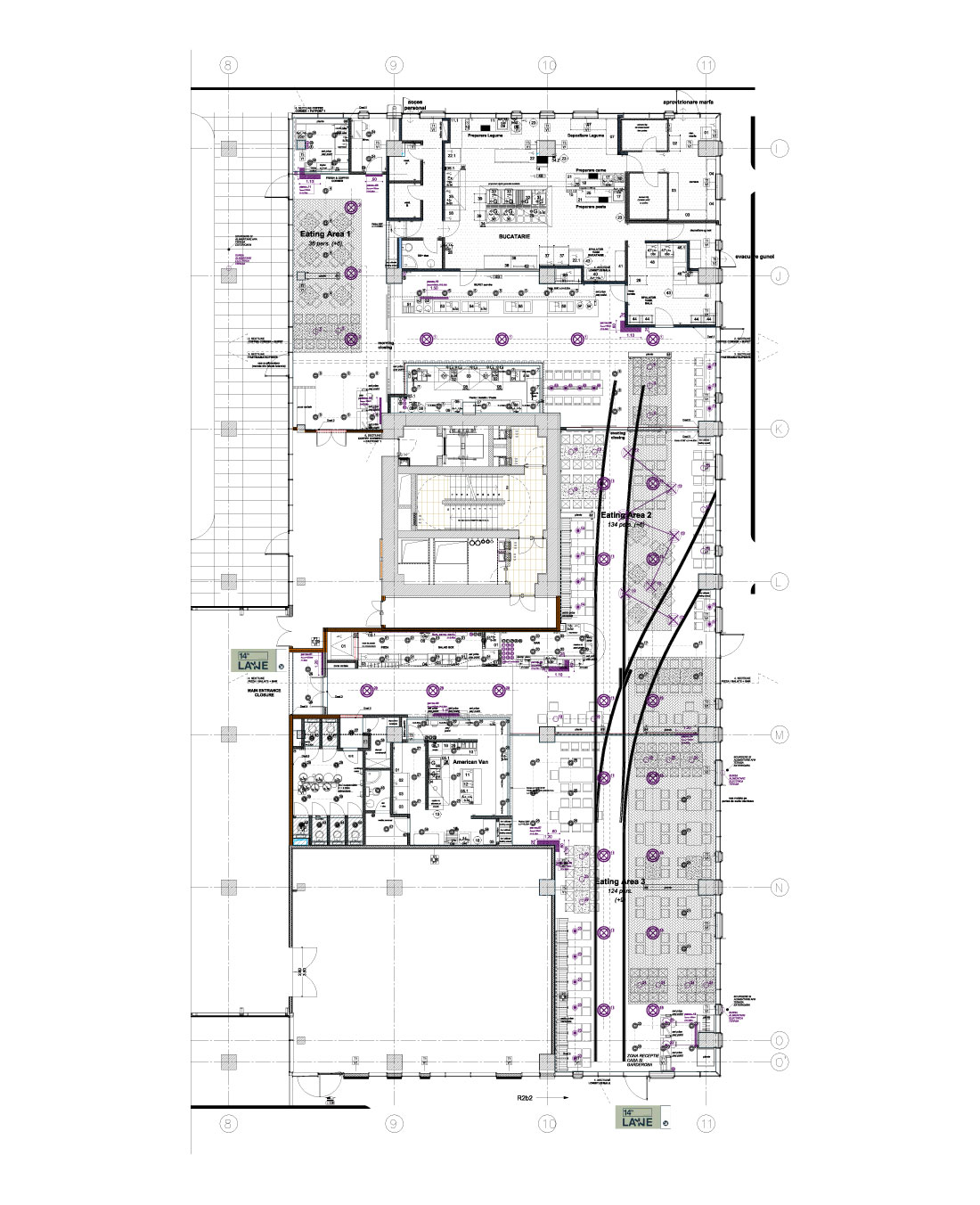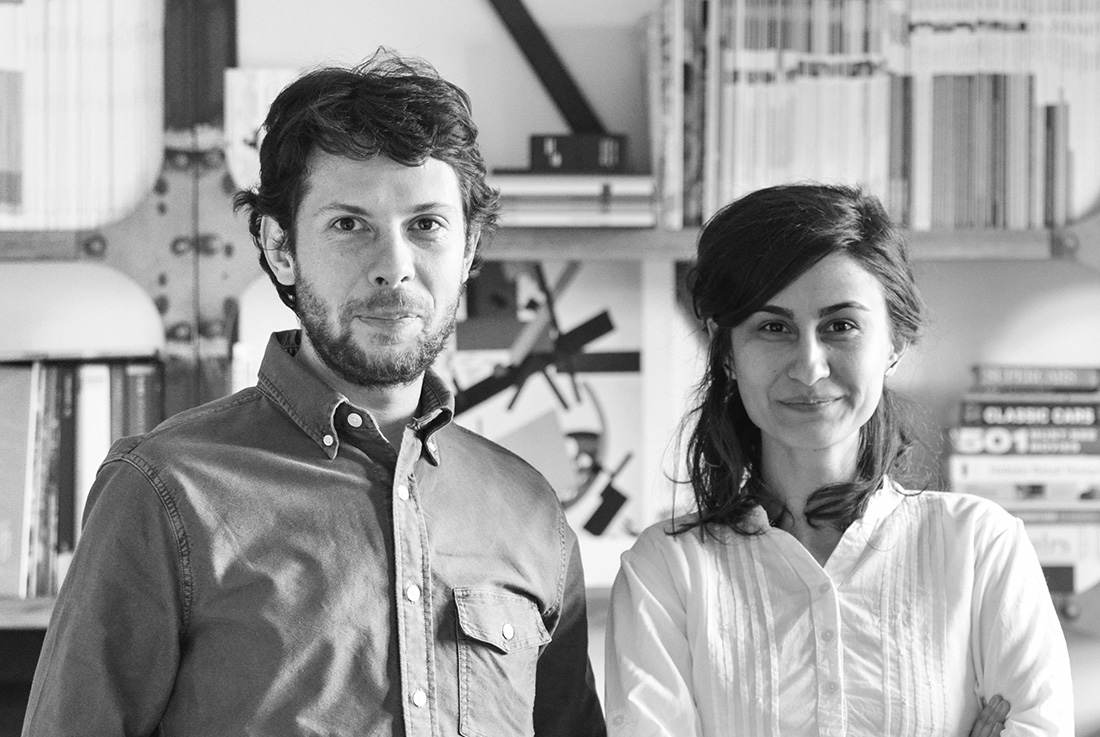 About the authors
Architecture&Design studio was established in Bucharest in 2008. Vladimir Mîndru, the founder, and Irina Bălănean who joined the studio in 2015, are architects and both graduated at UAUIM. They share the same openness and curiosity for contemporary design. In their projects, there is a perpetual search for the balance between utility and aesthetics and a firm concern for adaptation, experiment, sustainability and evolution.
FILE
Authors: Yellow Office; Vladimir Mindru, Irina Lupu
Client: 14th LANE
Photos: Cosmin Dragomir
Year of completion: 2018
Location: Bucharest, Romania
Total area: 900 m2
Text provided by the authors of the project.