With the help of the architectural team ZEBRA TECHNOLOGIES filled more than 8800 m2 of the new office building Vlněna. The company's floor plan combined of over 4 floors of two different towers made higher demands on spatial distribution and navigation across the teams, therefore 5 different floor levels and themes were created inside. The complex architectural work is based on the layering of individual levels of tropical and subtropical climates with carefully chosen themes. A guiding botanical and zoological theme permeates all architectural applications. The marine level floor mirrors the lines of the sea currents, the jungle floor evokes the atmosphere of a natural wilderness thanks to its swings and greenery, while the savannah level is dominated by the dark woods and light arid landscape tones. The whole concept is dominated by the Zebra element. The high standard of the office space is complemented by dozens of acoustic elements and walls, double-layer glass partitions or acoustic ceiling slats.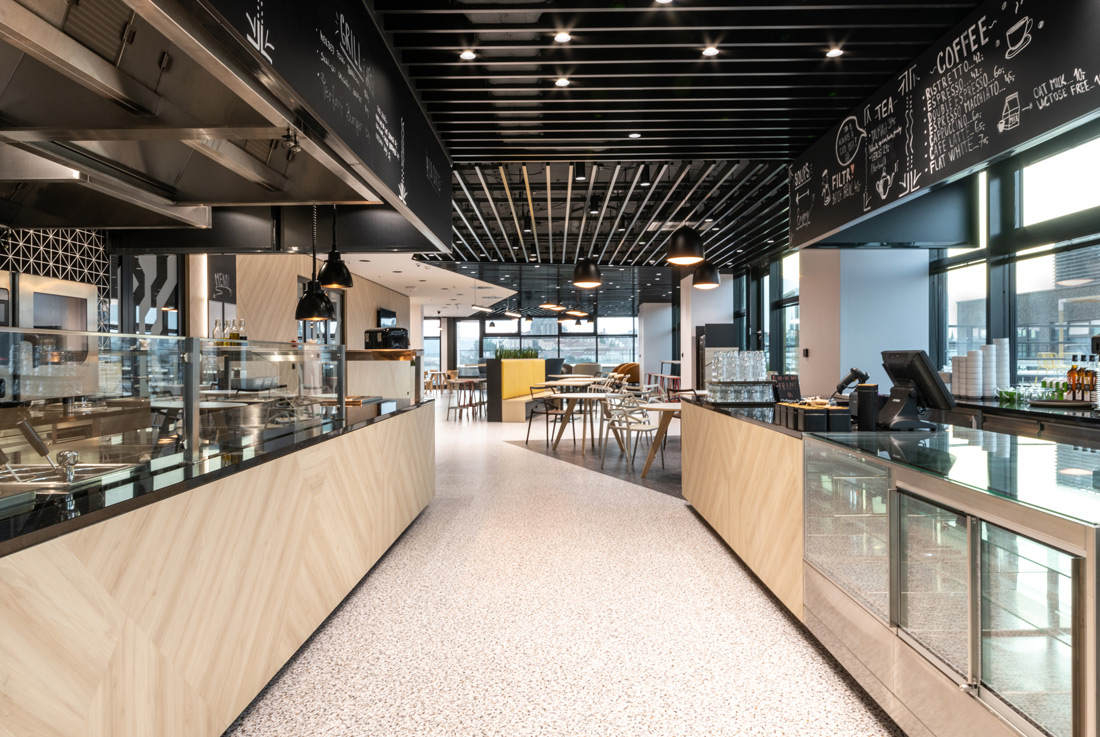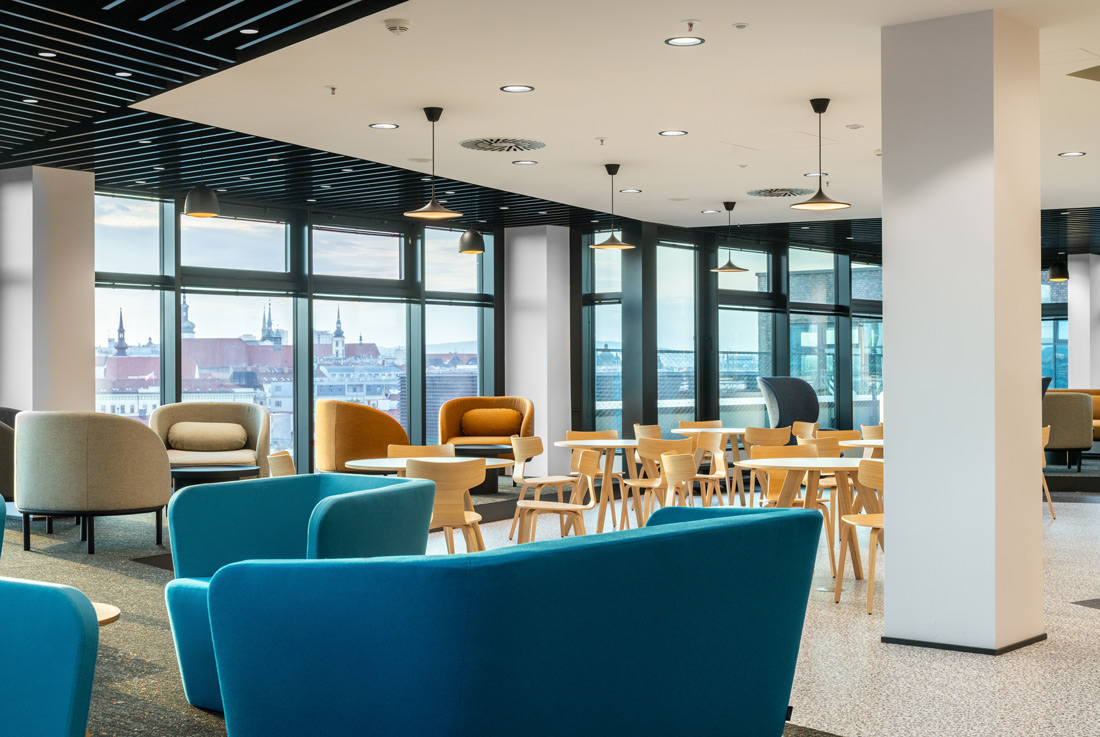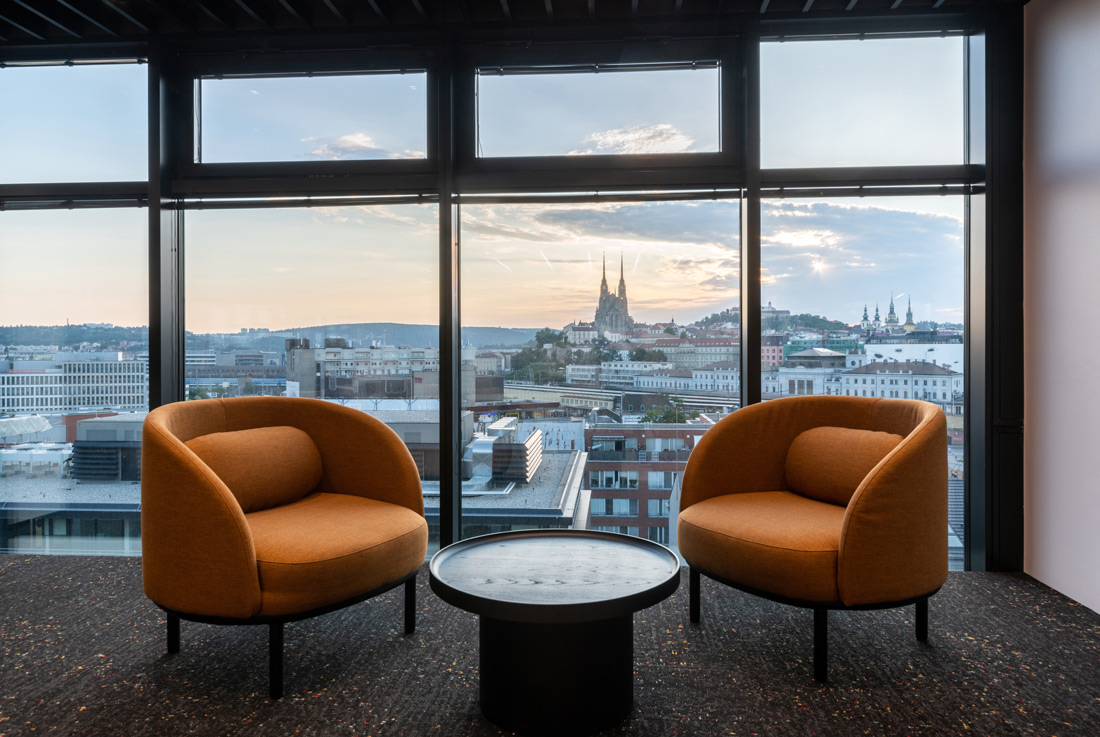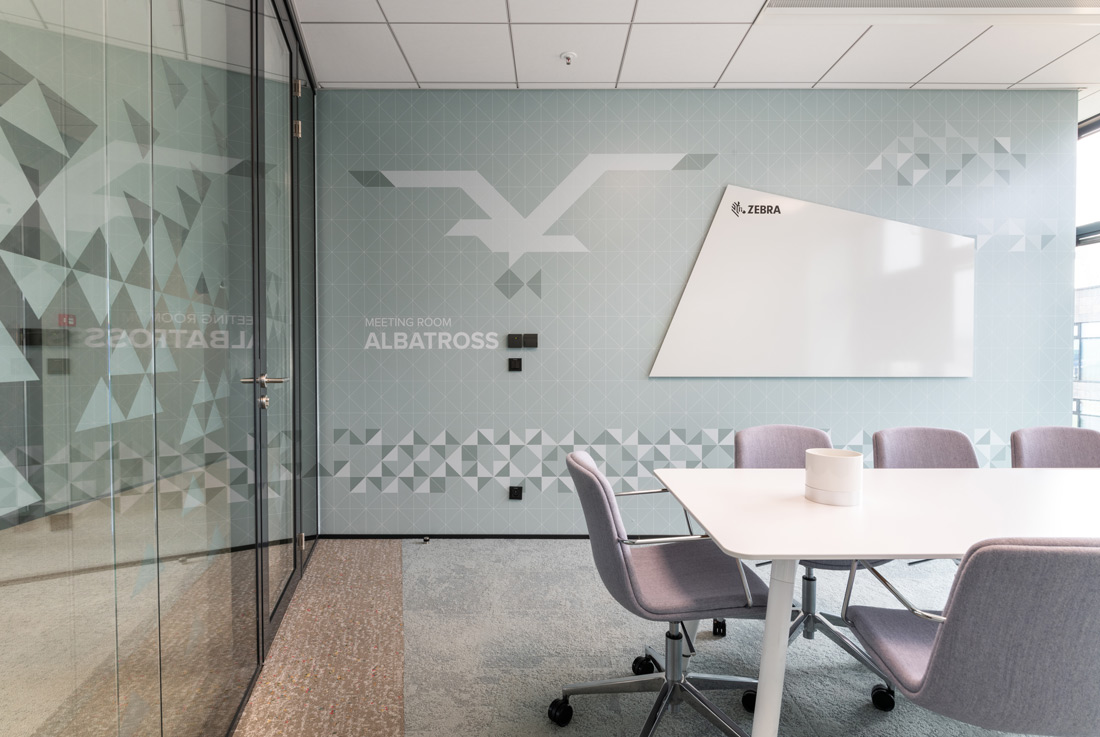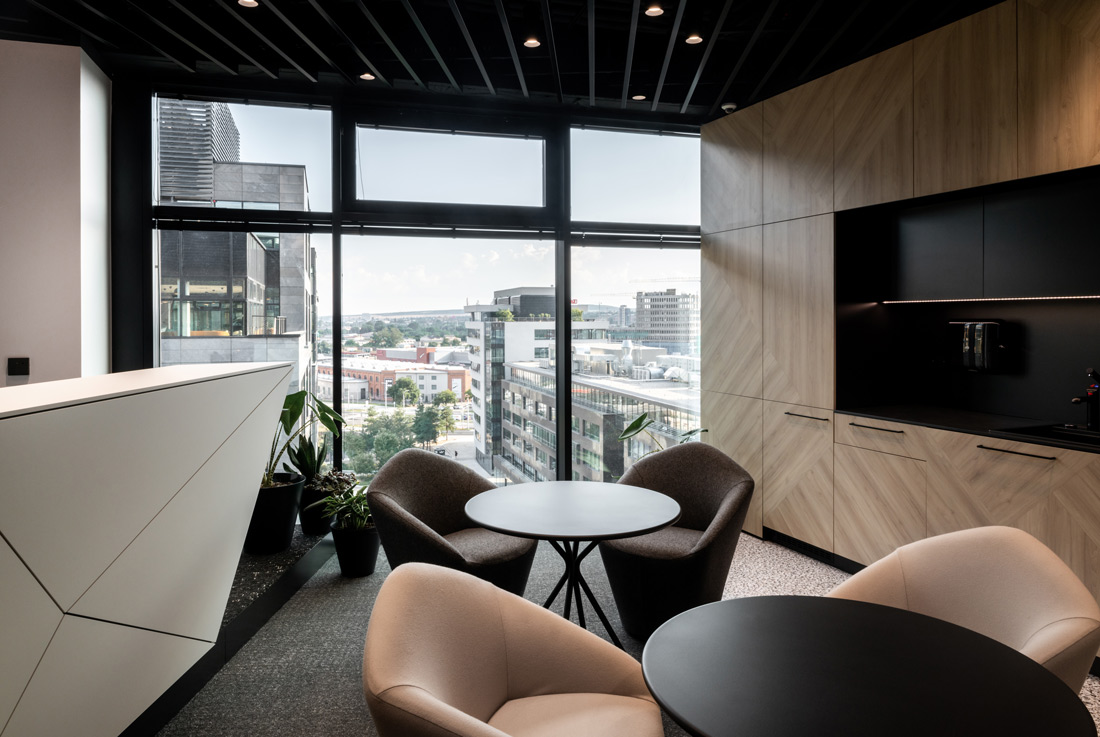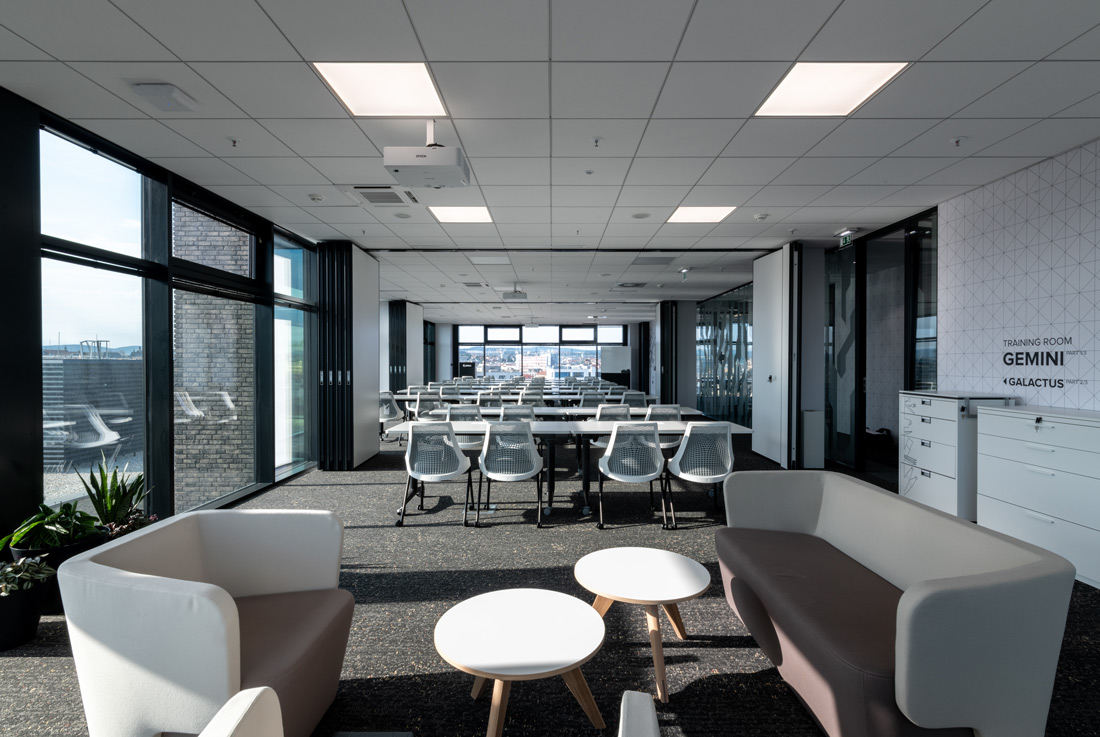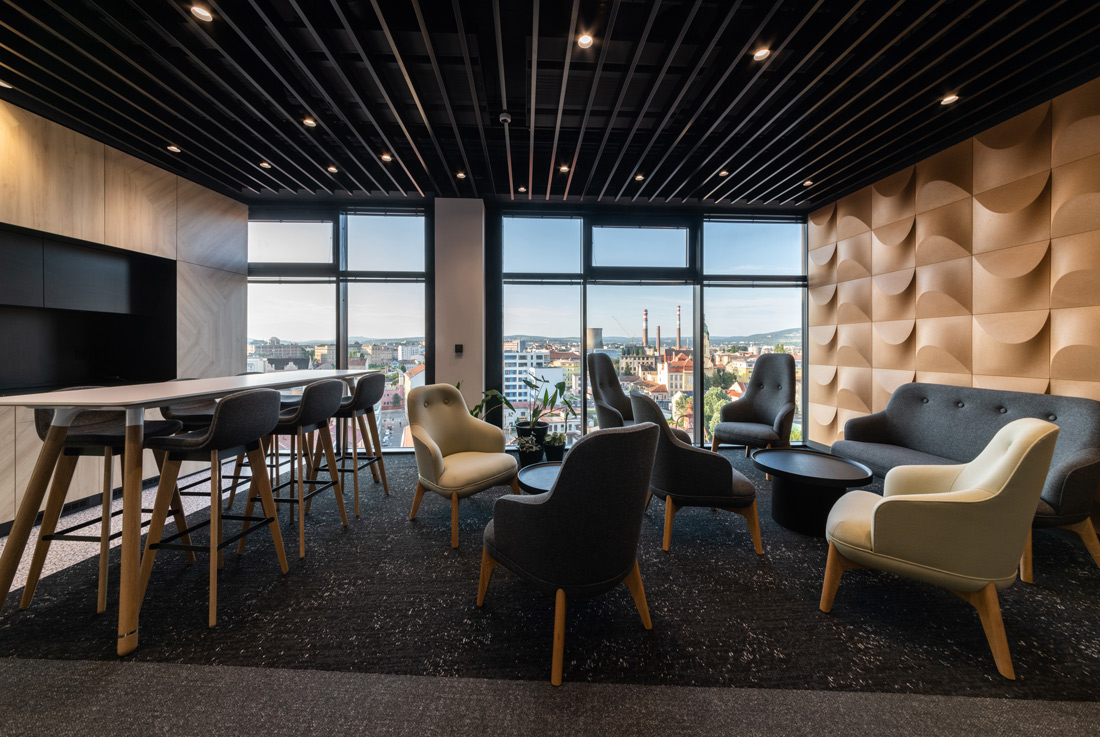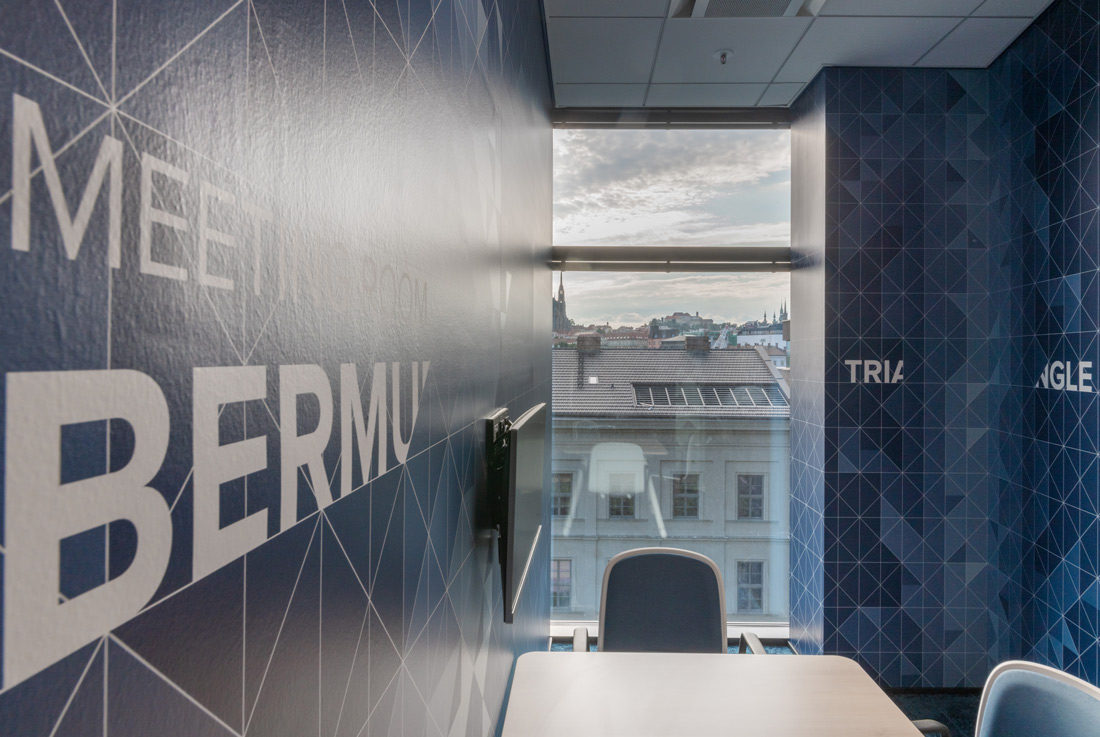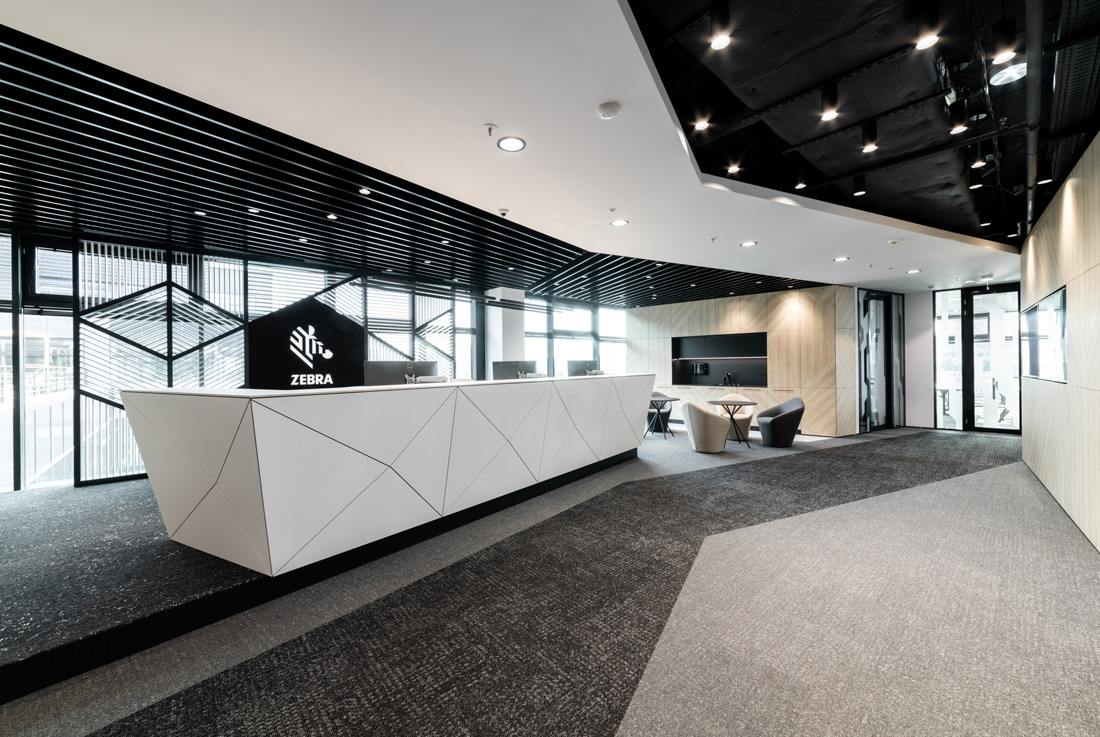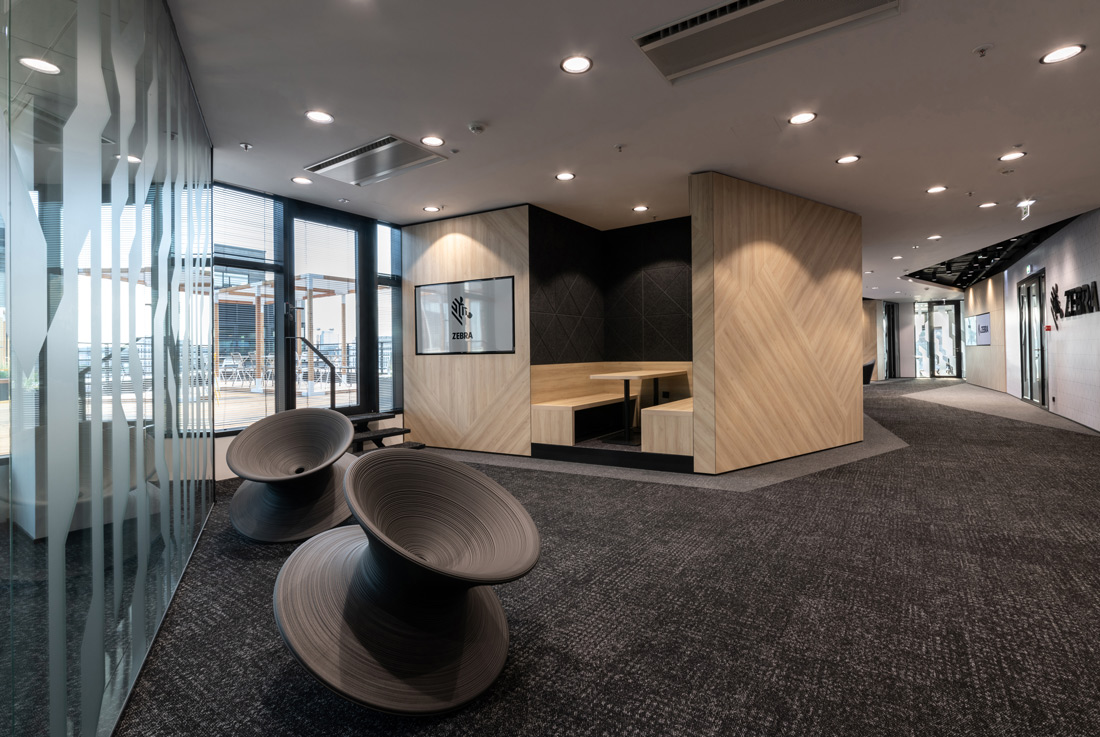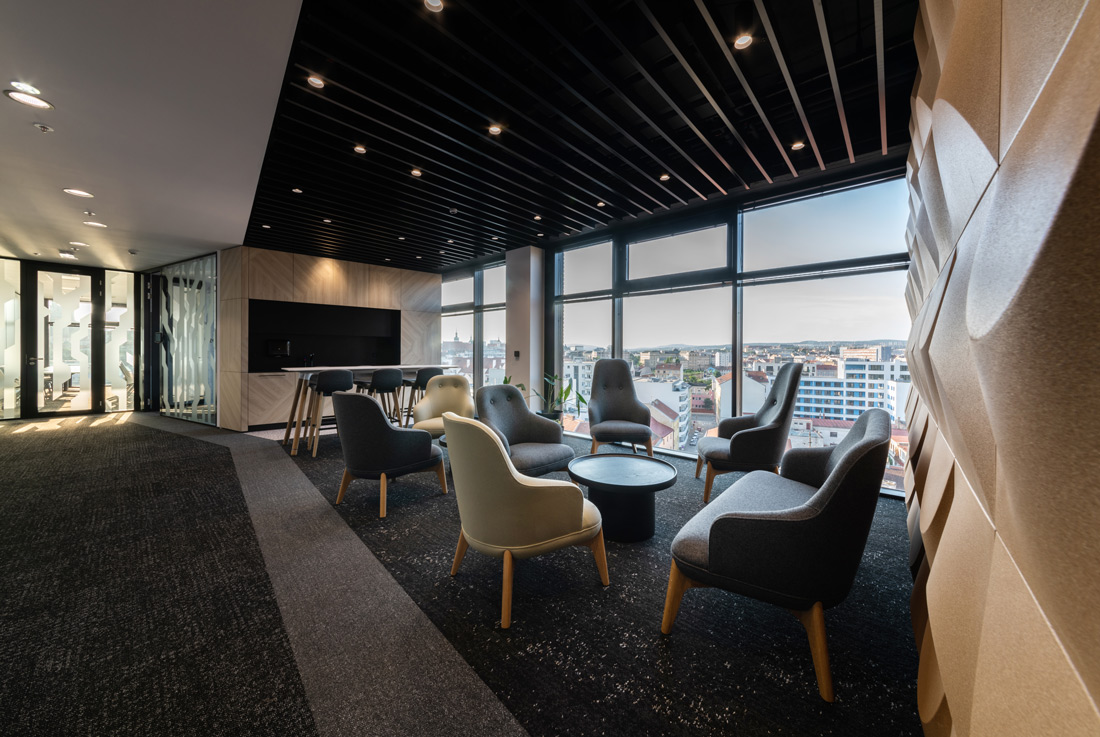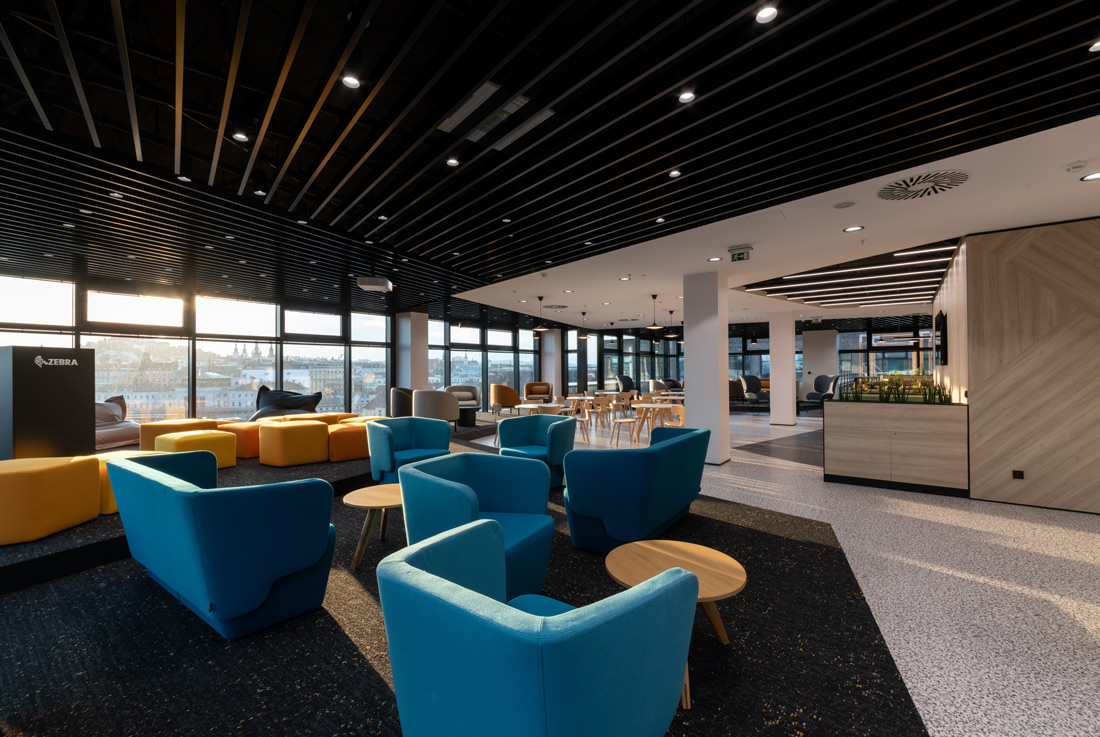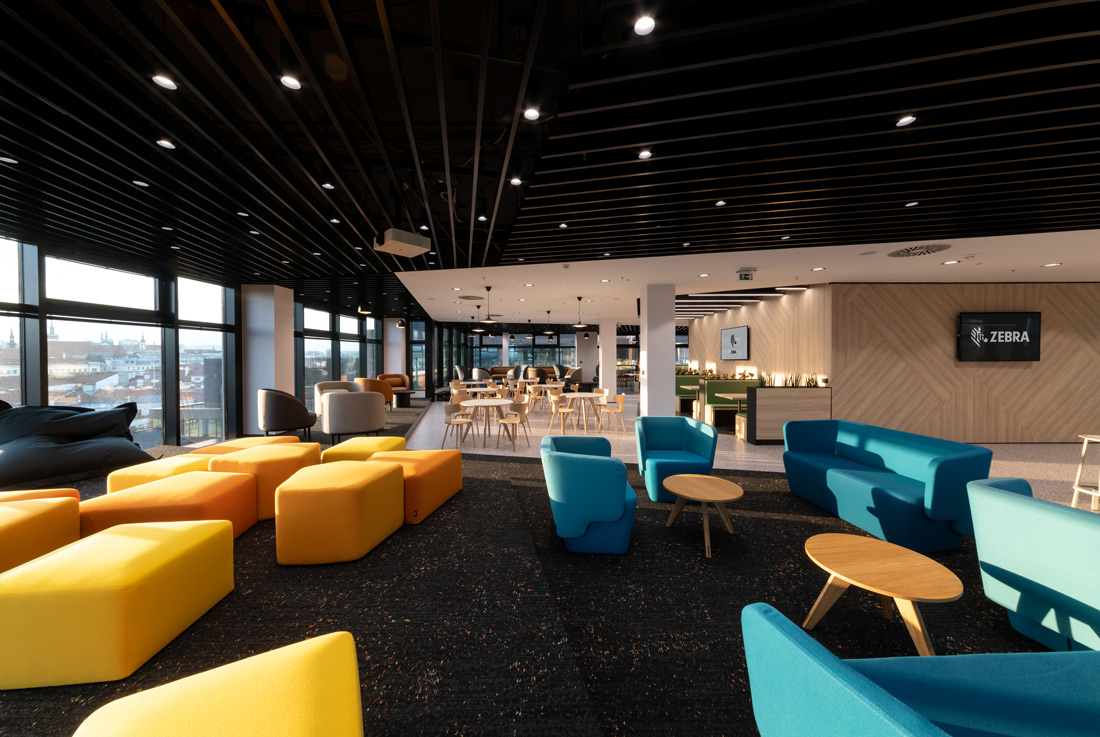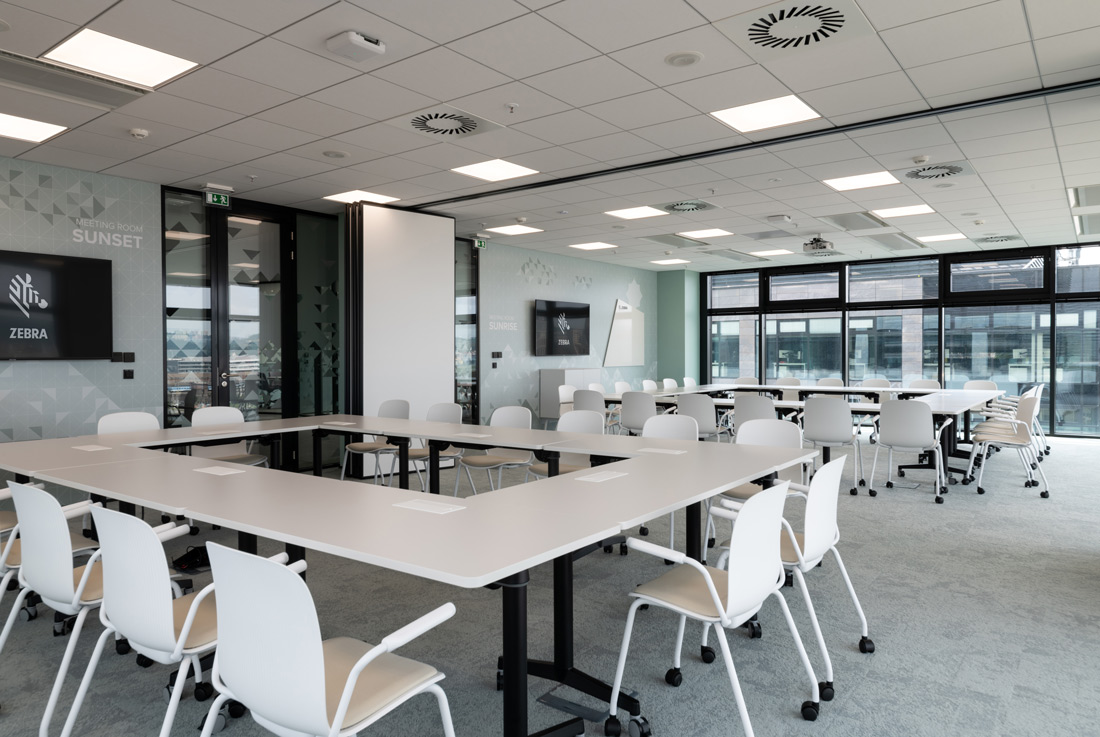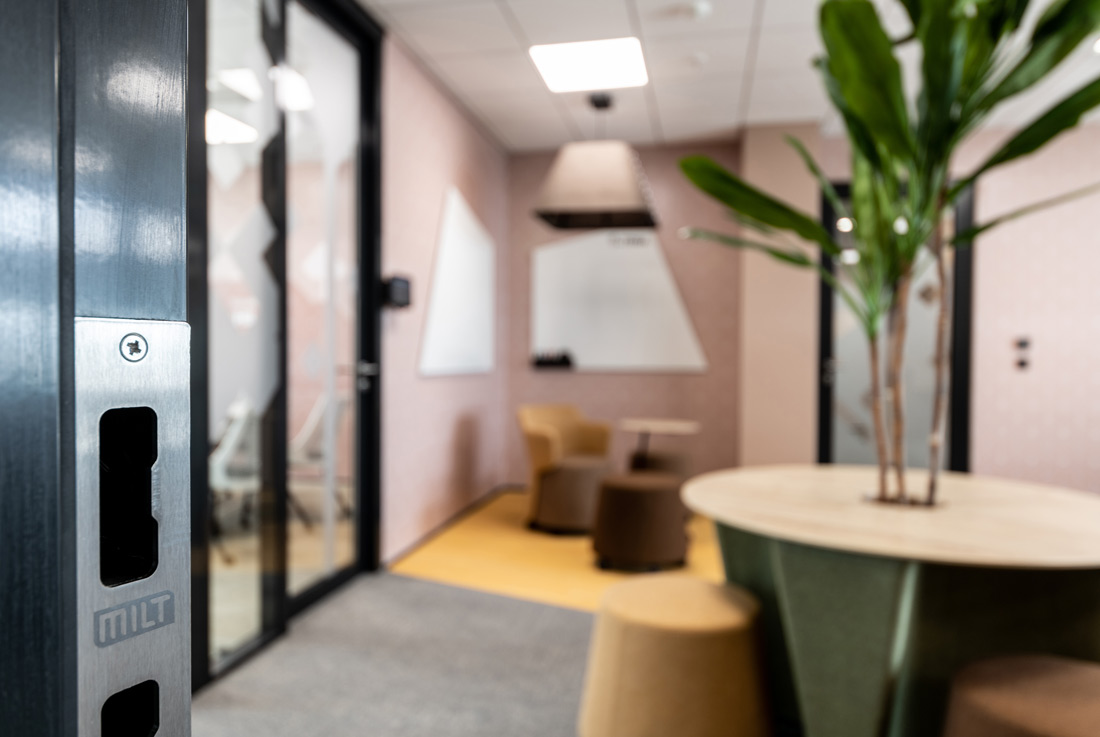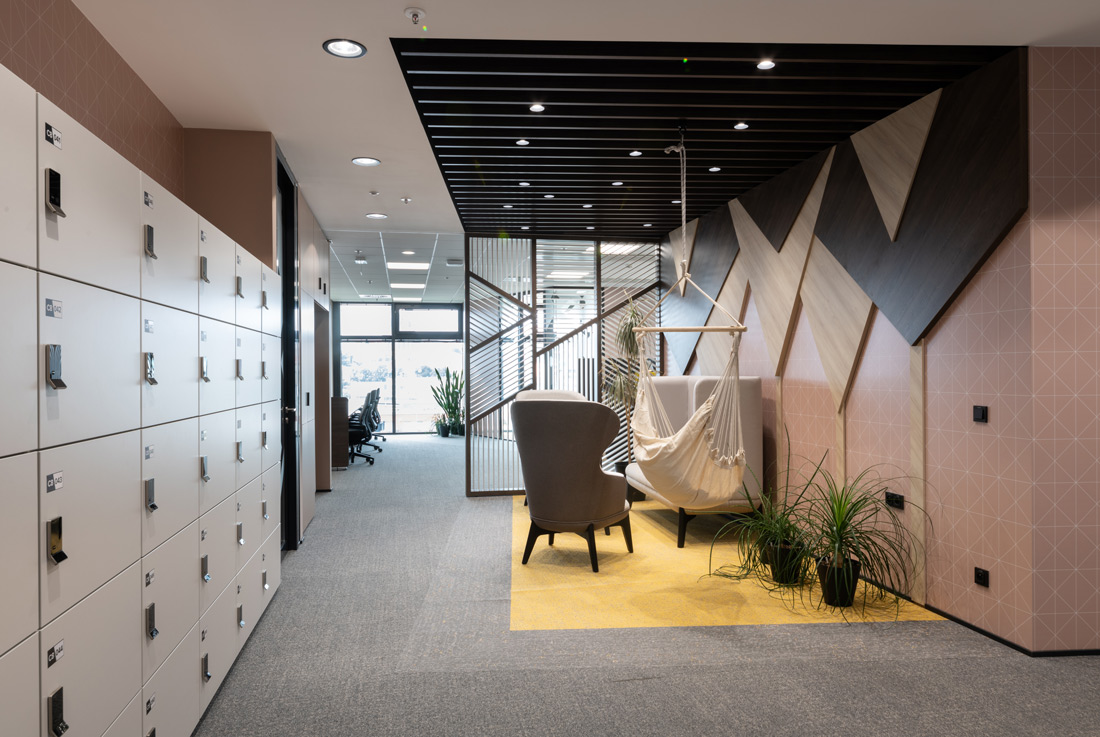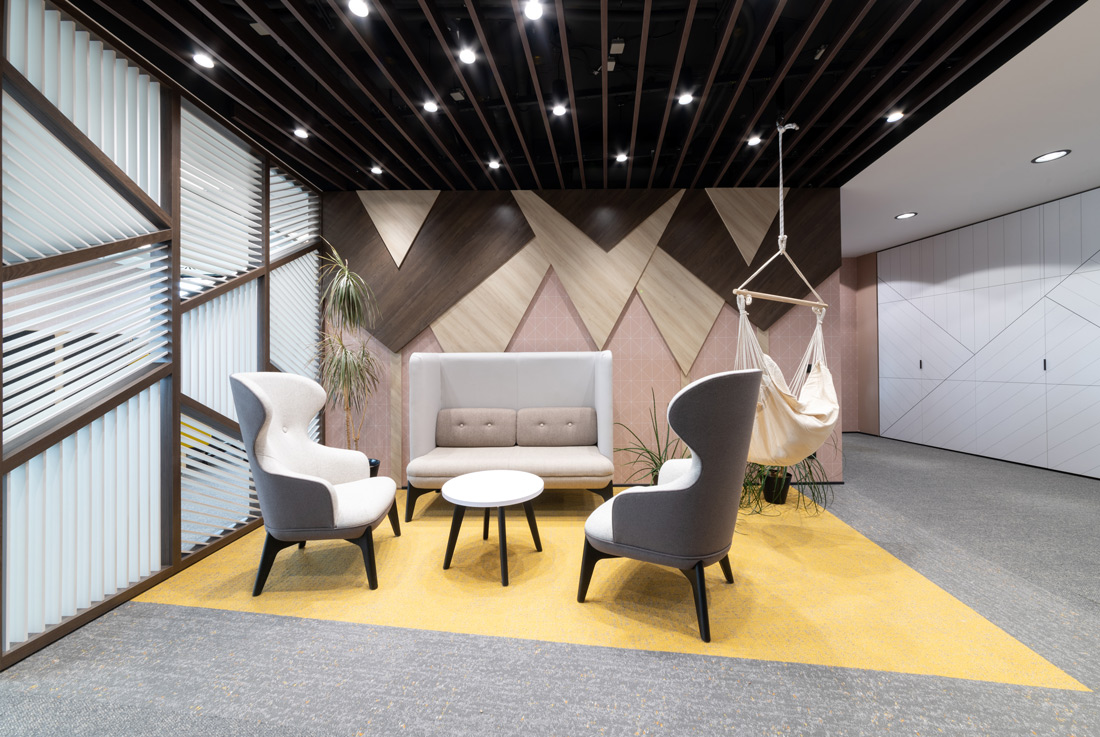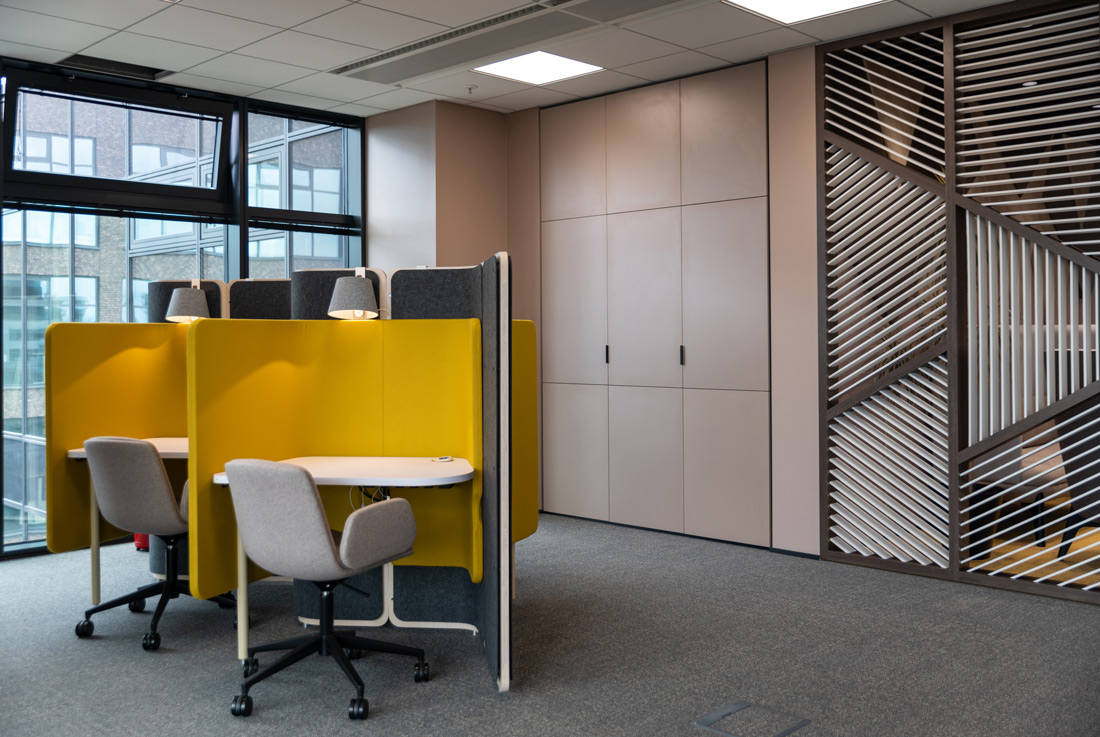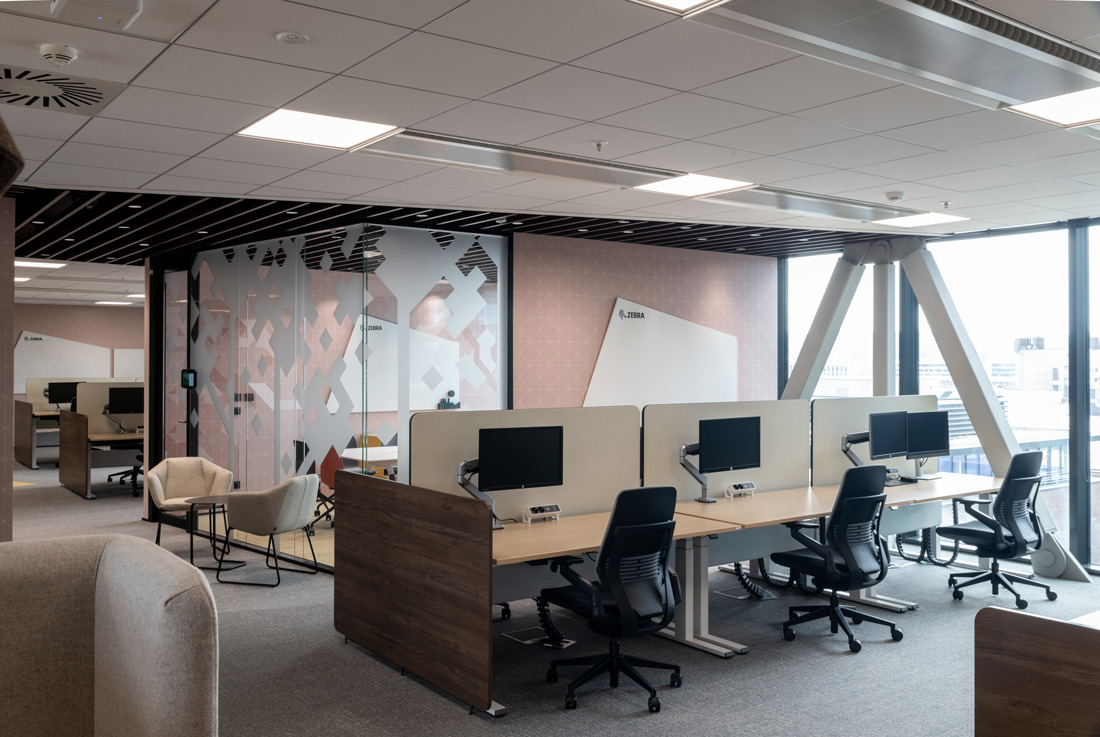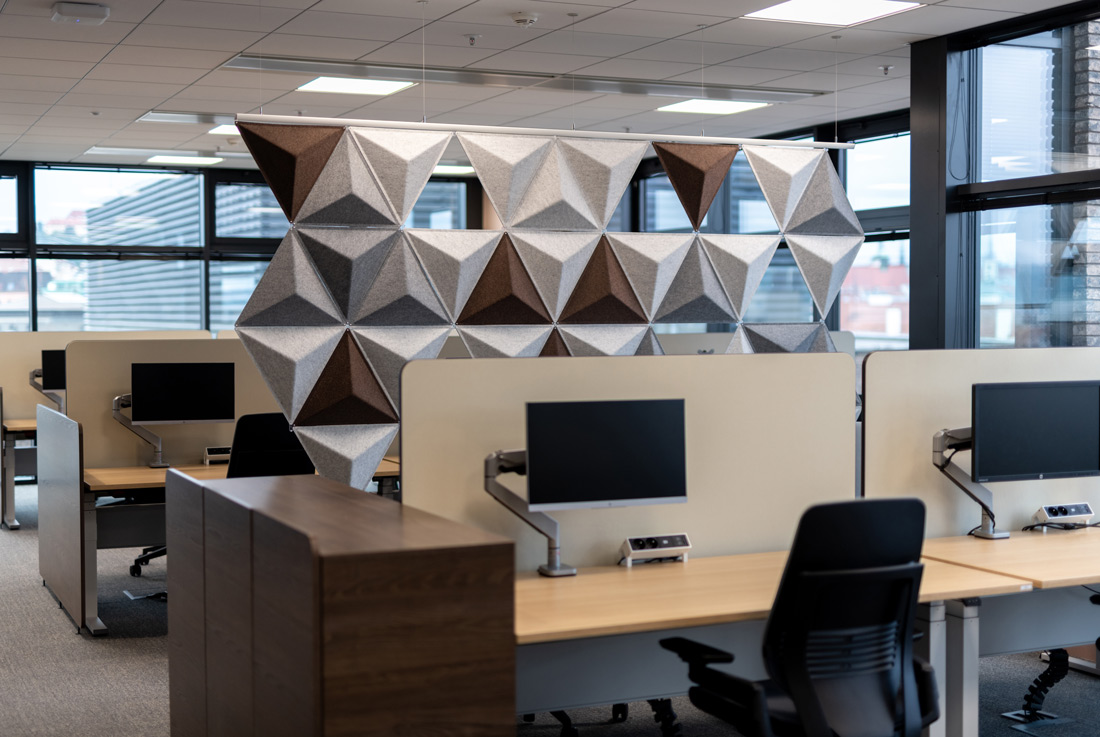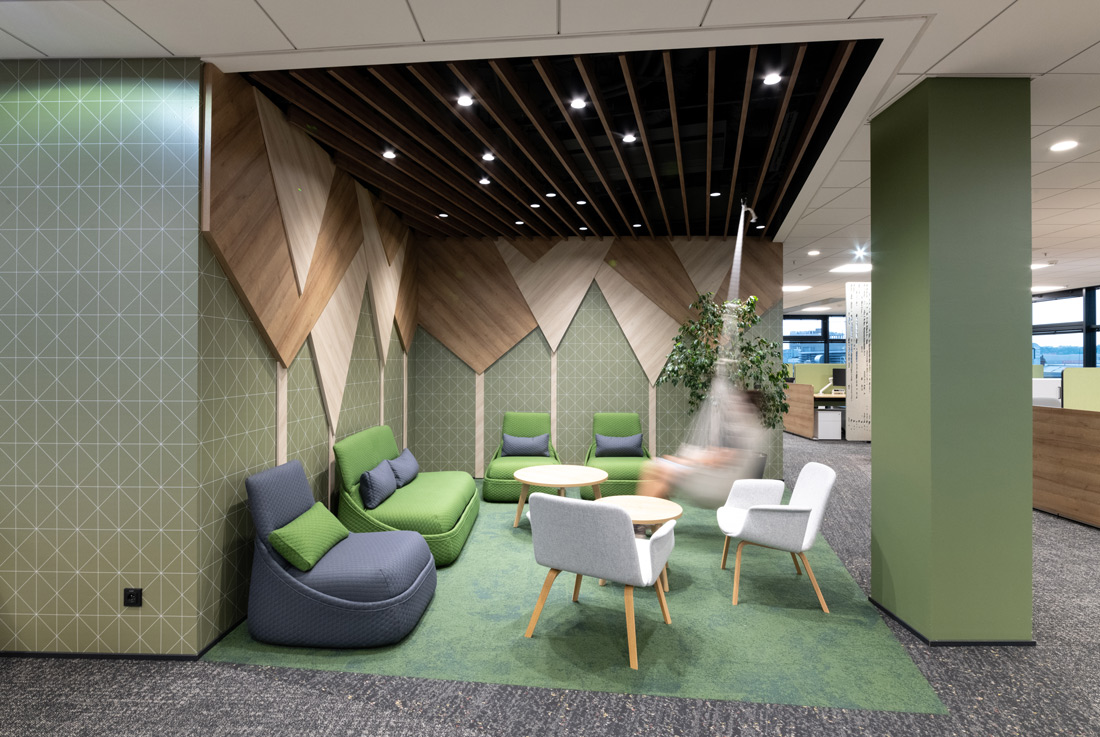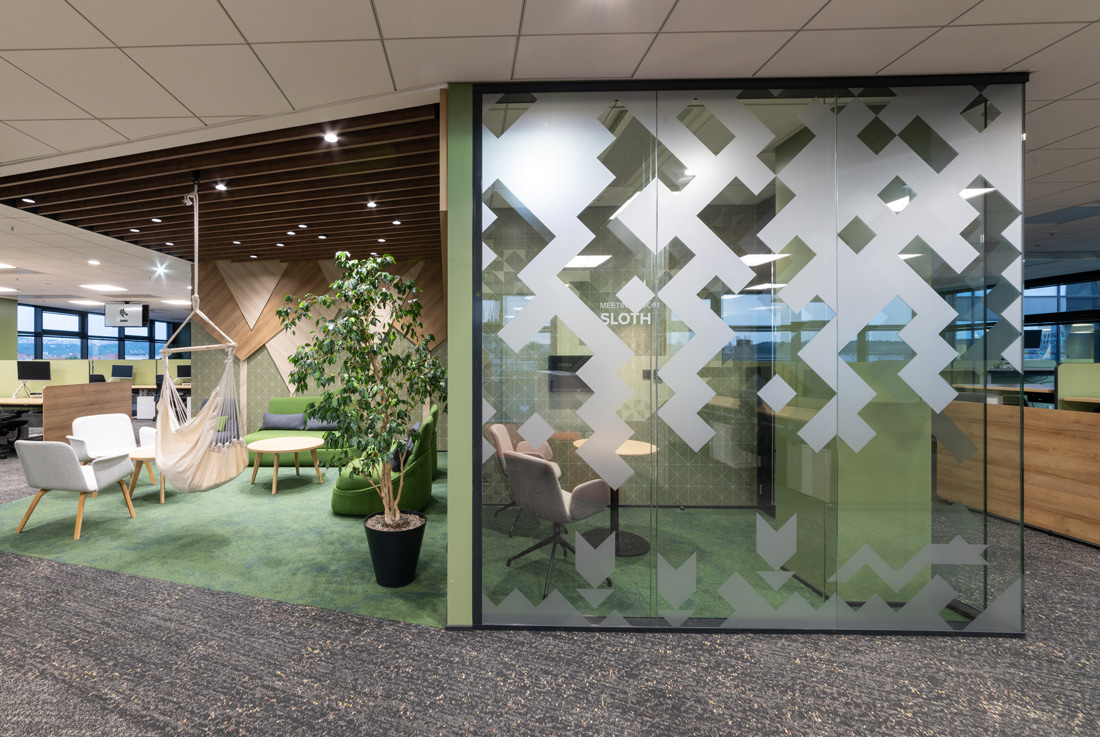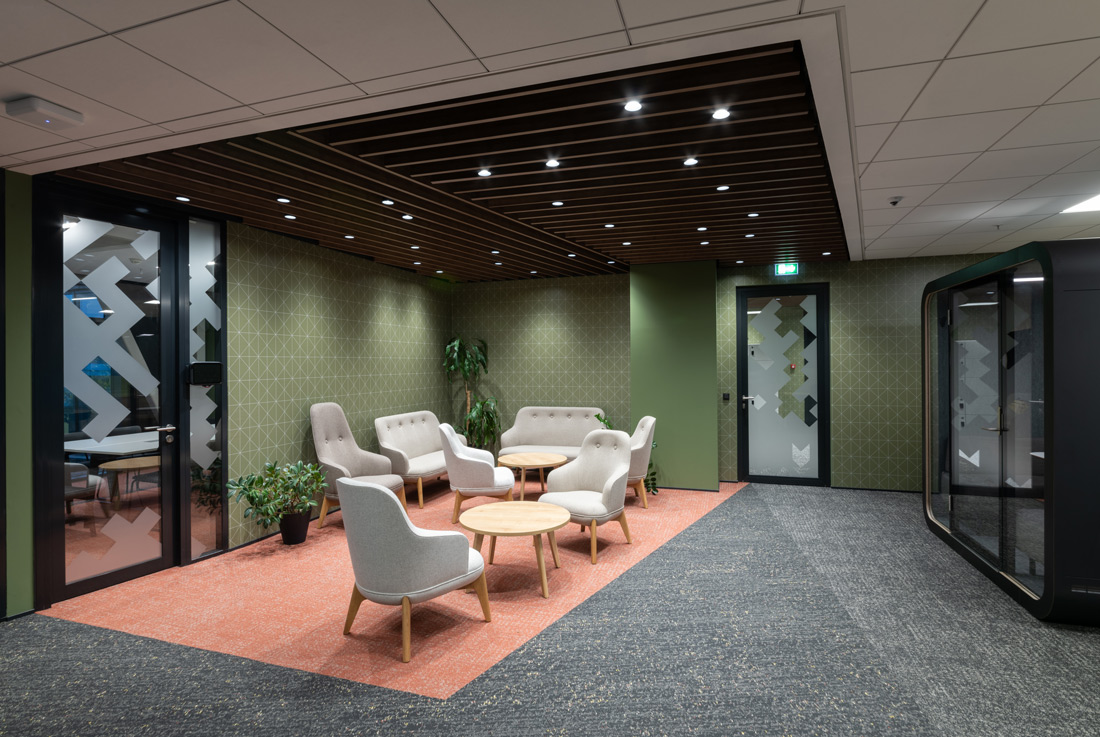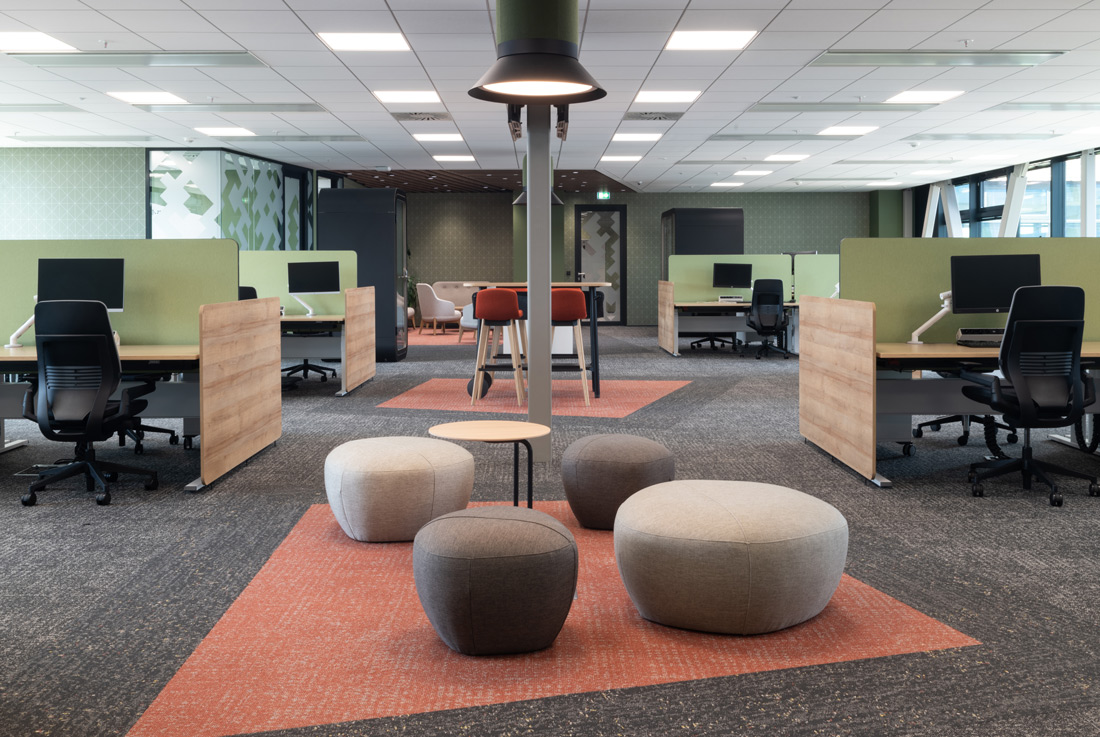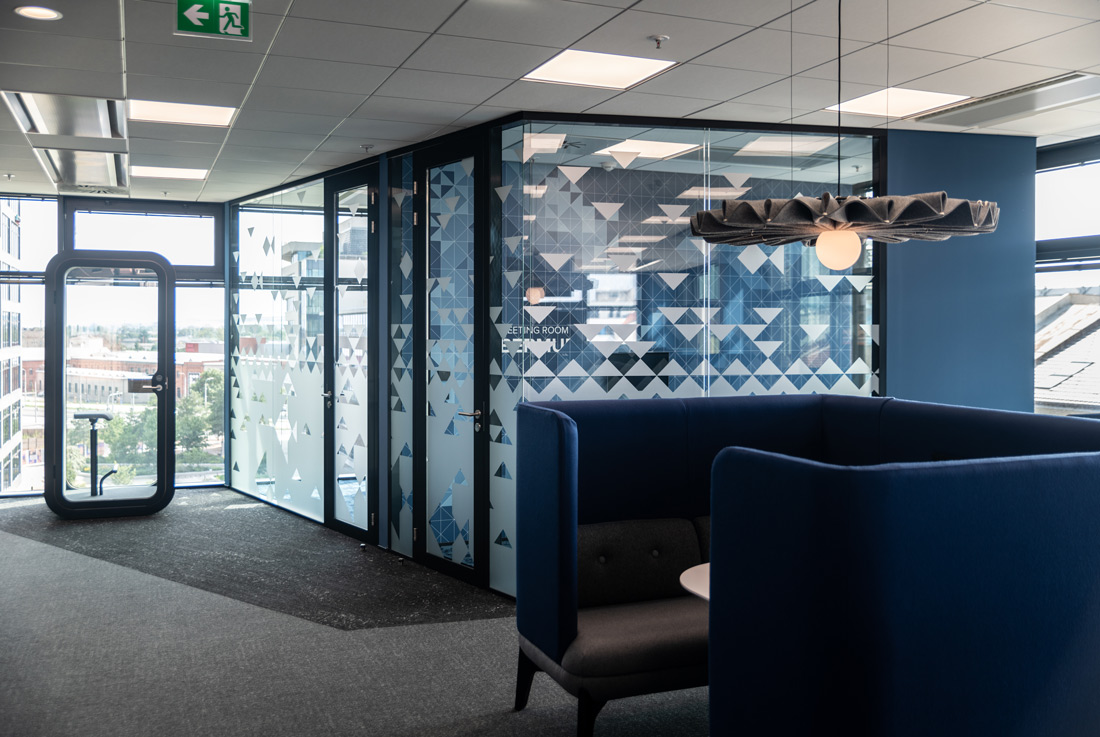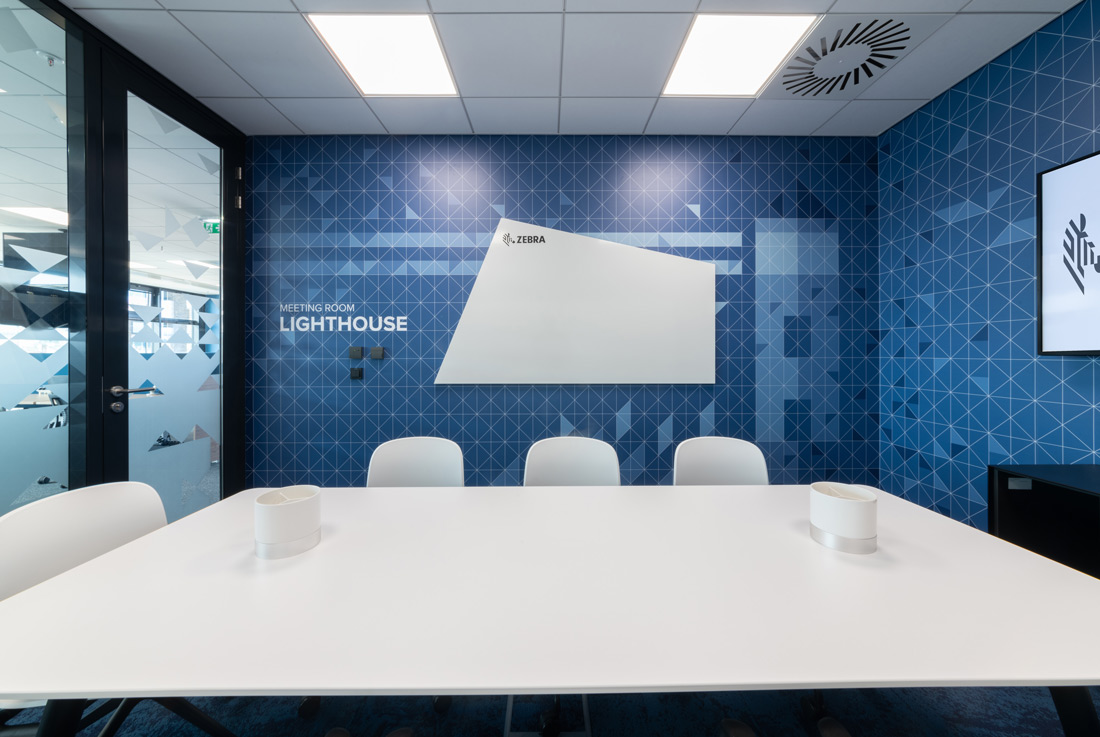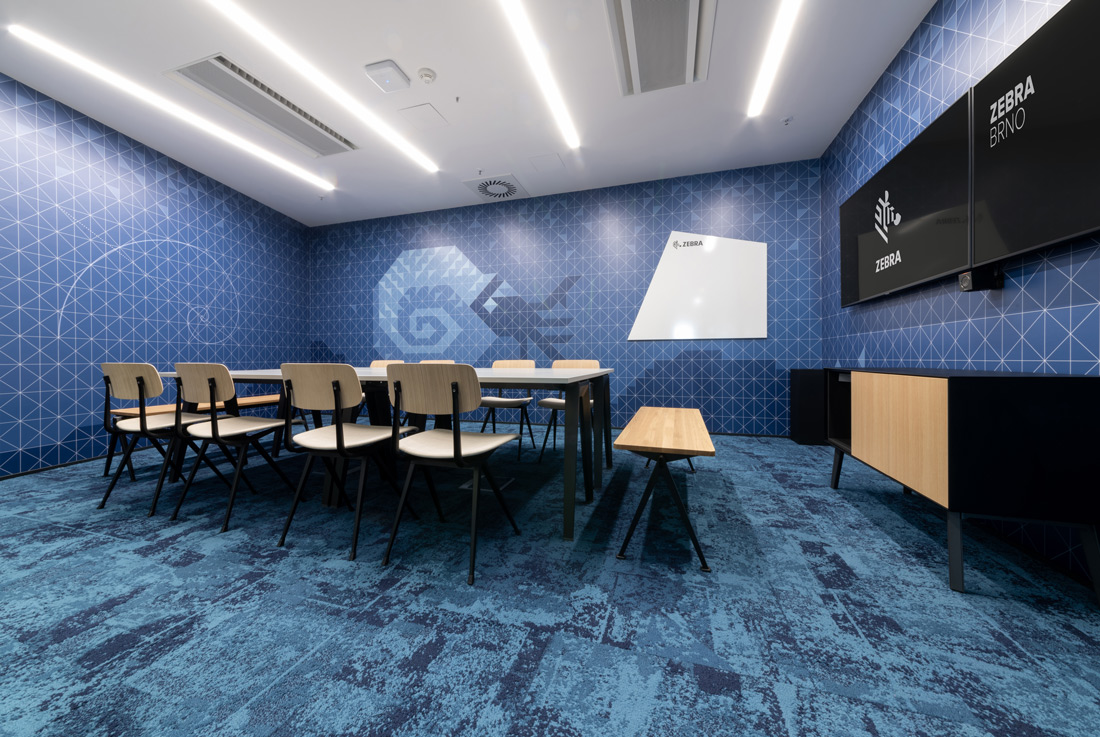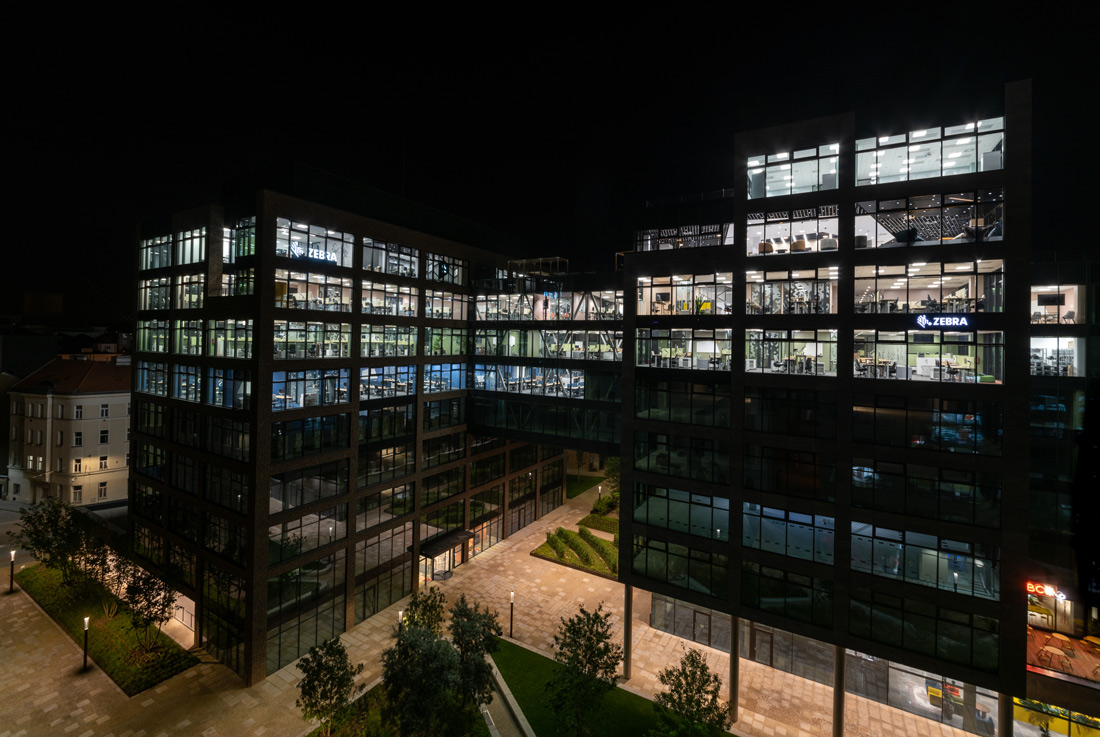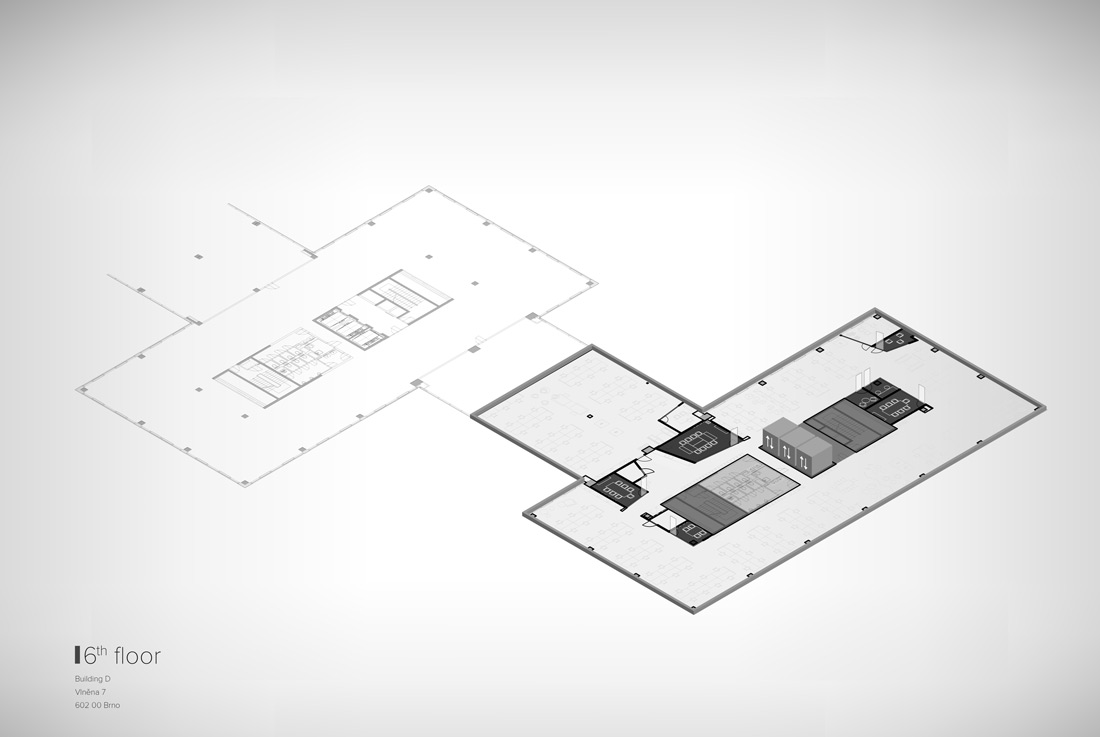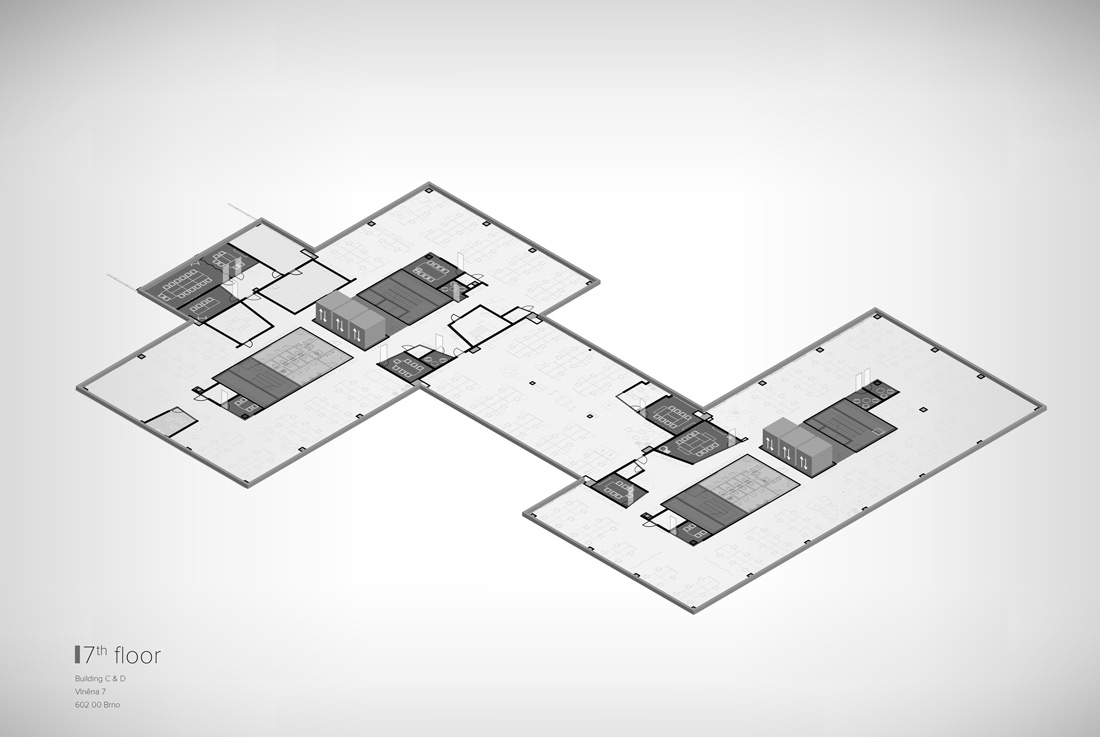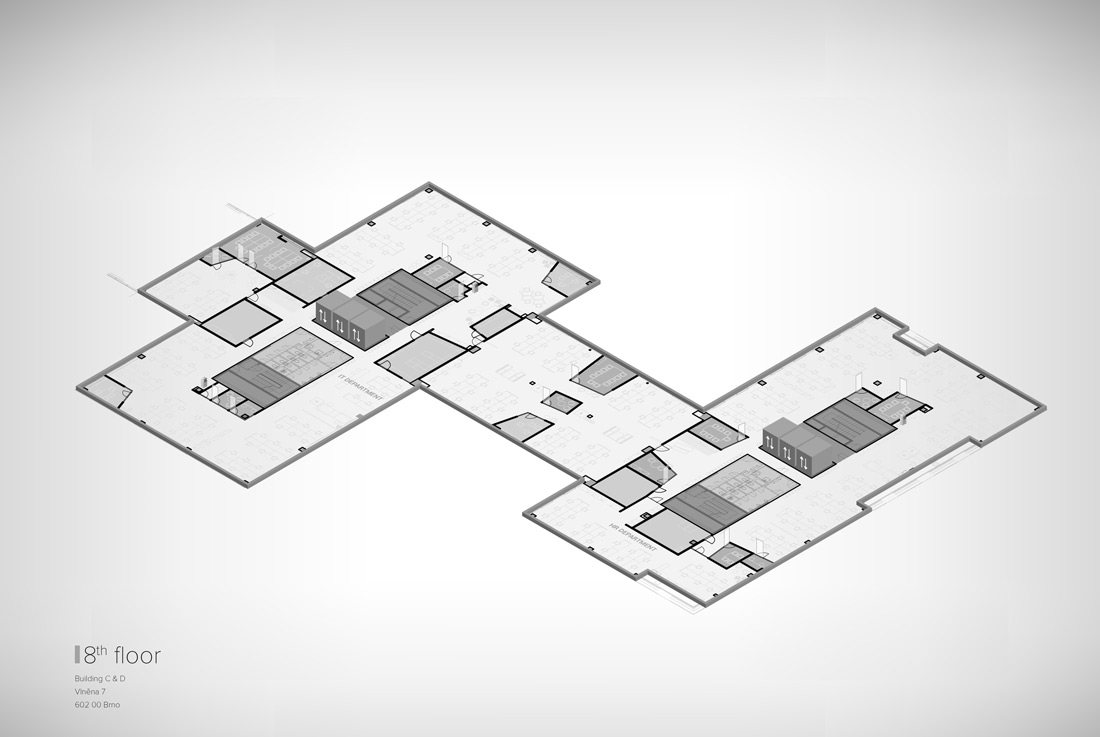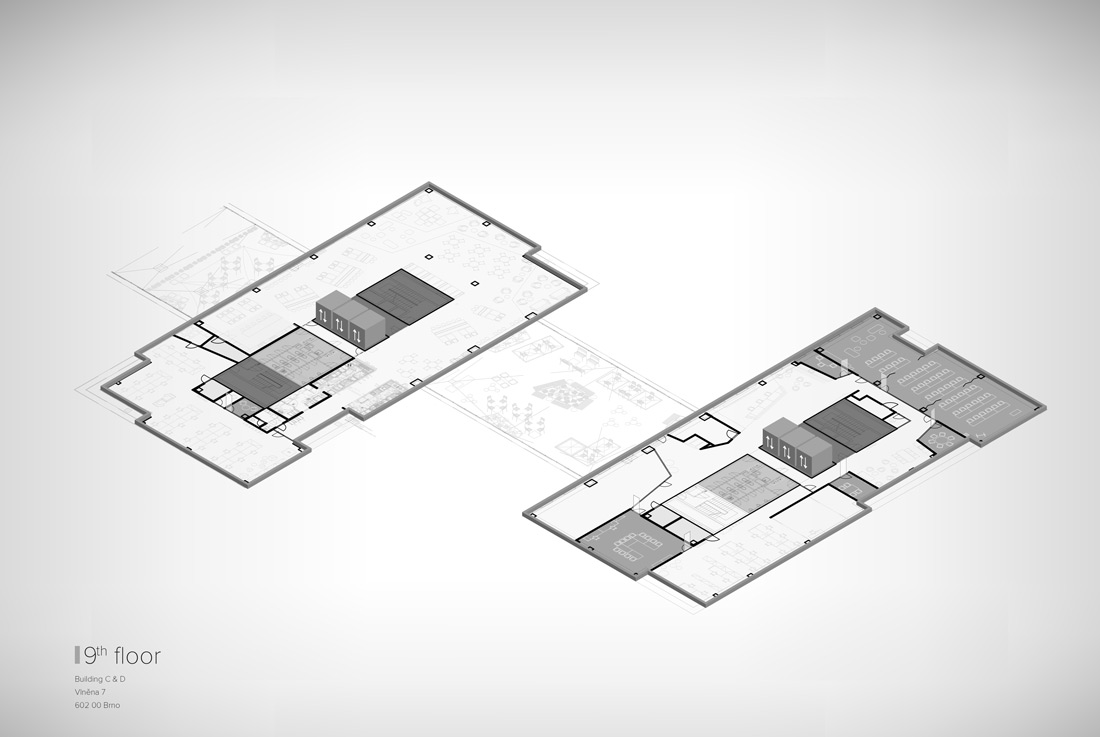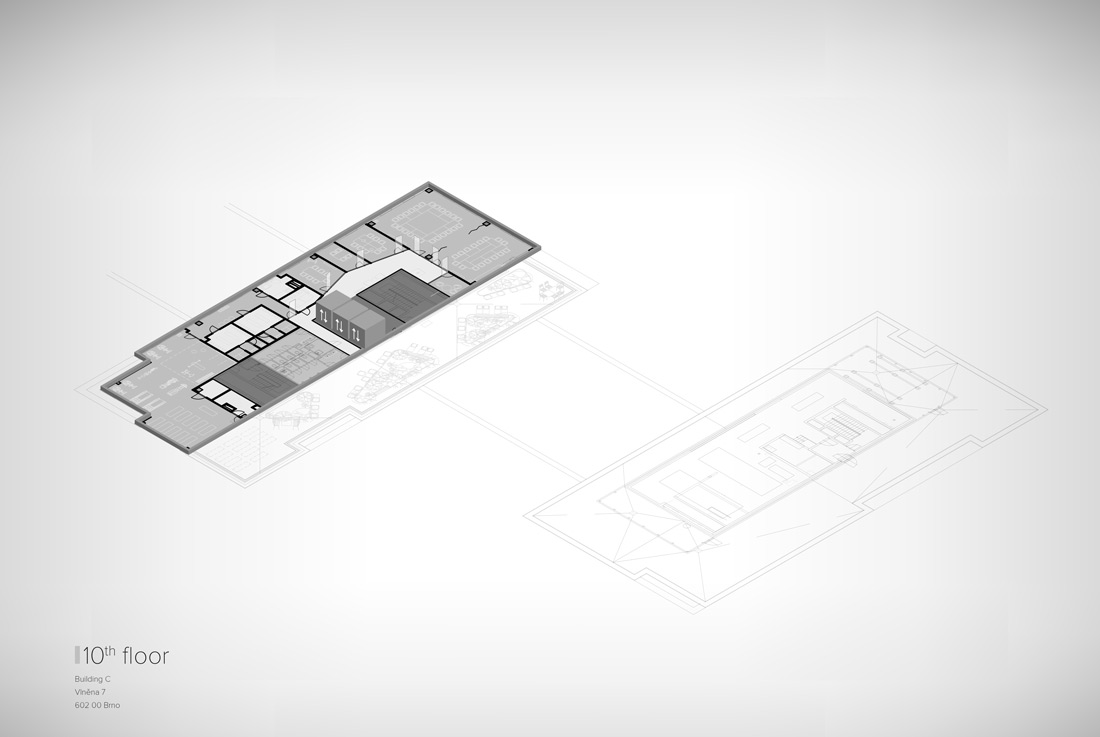 Credits
Architecture
Kyzlink Architects; Jan Kyzlink, Zbyšek Sikora, Petr Pospíšil, Lenka Pitoňáková
Client
Private
Year of completion
2021
Location
The Czech Republic
Total area
8.800 m2
Photos
Jiří Hloušek
Project Partners
CTP Invest, spol. s.r.o., Linstram, spol. s r.o., Cre8 s.r.o., Milt s.r.o., ProInterier Ltd.
Related posts
Powered by