Zagrebtower is a 22-storey business tower in a new financial district of Zagreb. New design of the entrance area was driven by the wish to offer an up-to-date standard and a timeless design. The project encompasses a part of the ground floor and lift foyers in all other levels. All existing surface coverings, fixtures and reception desk were replaced, whereas the structural part was left intact. Materials used in the area give a sense of warmth and well-being.
Redesigned lobby area serves as both lounge area and a welcoming entrance. Stone, wood, glass and natural surfaces are displayed side by side, well-lit by both natural light and lighting tubes positioned exactly according to the architects' instructions. Rounded layout of the front desk and suspended battens curtain were used to compose a flowing space which allows various usage possibilities.
The architects and the building management have been delighted by the positive feedback of the tenants and visitors.
Text provided by the authors of the project.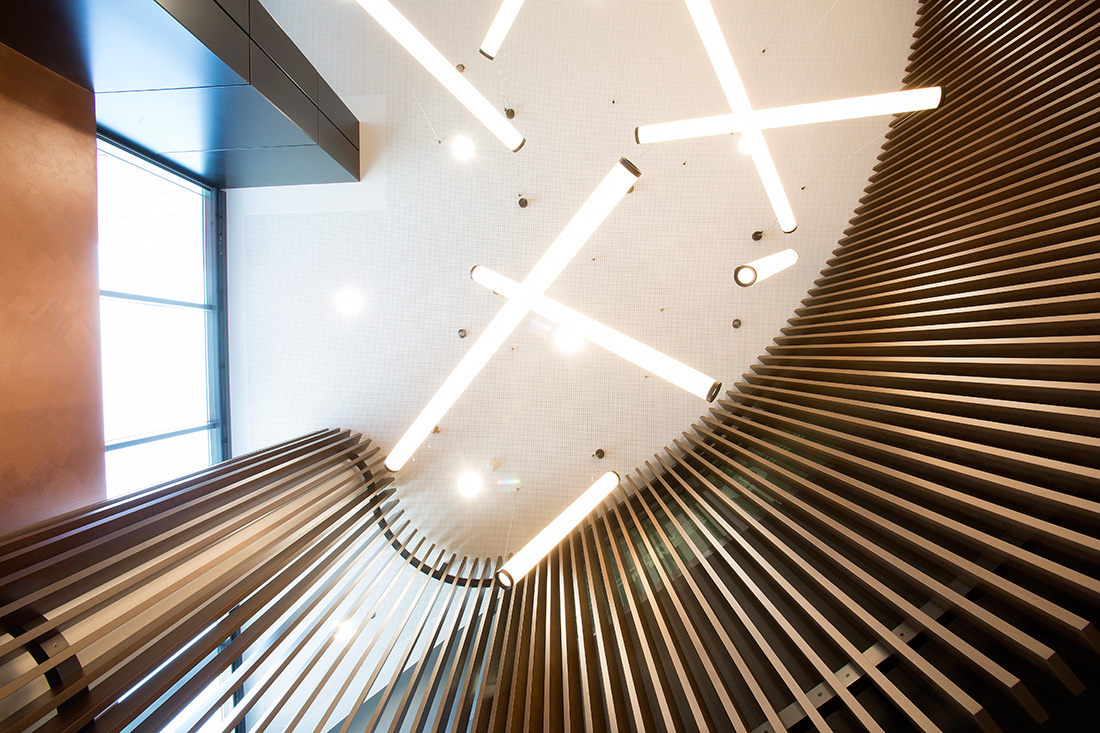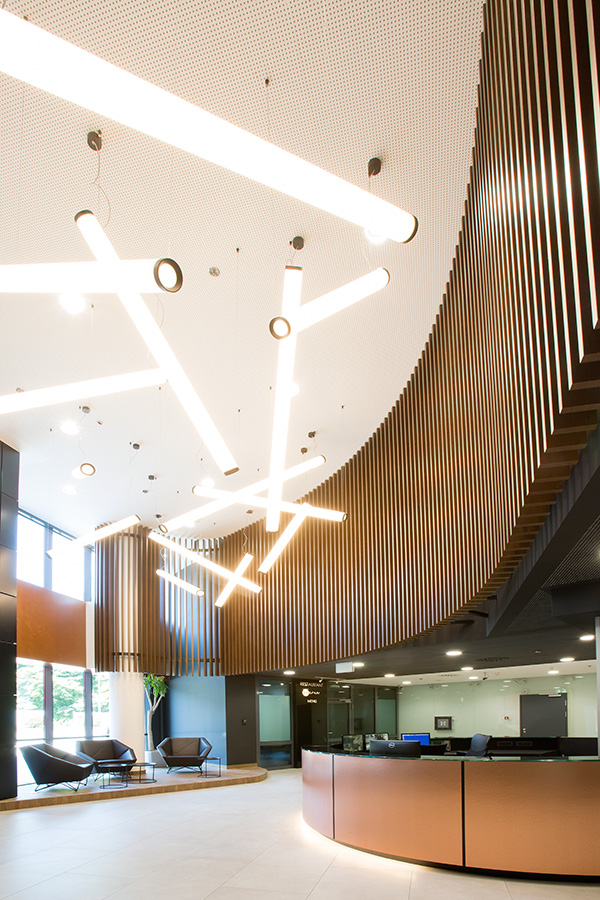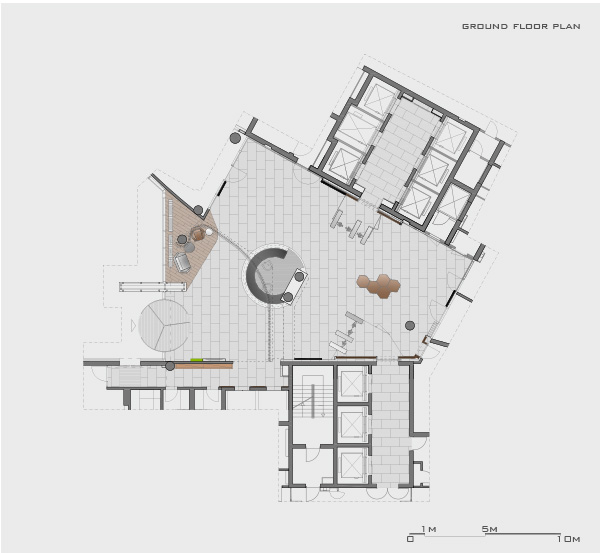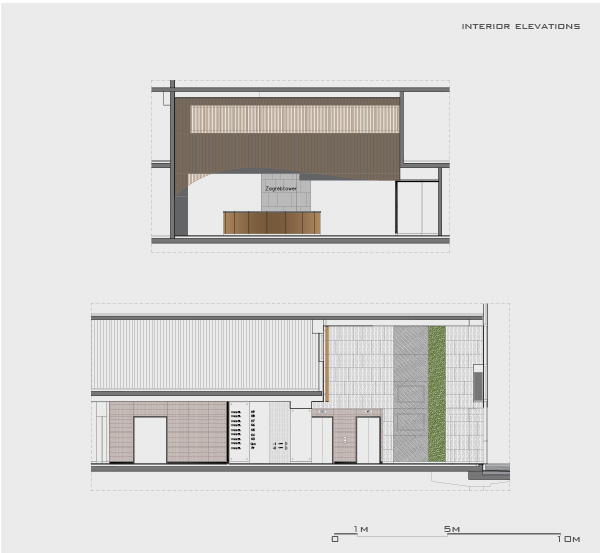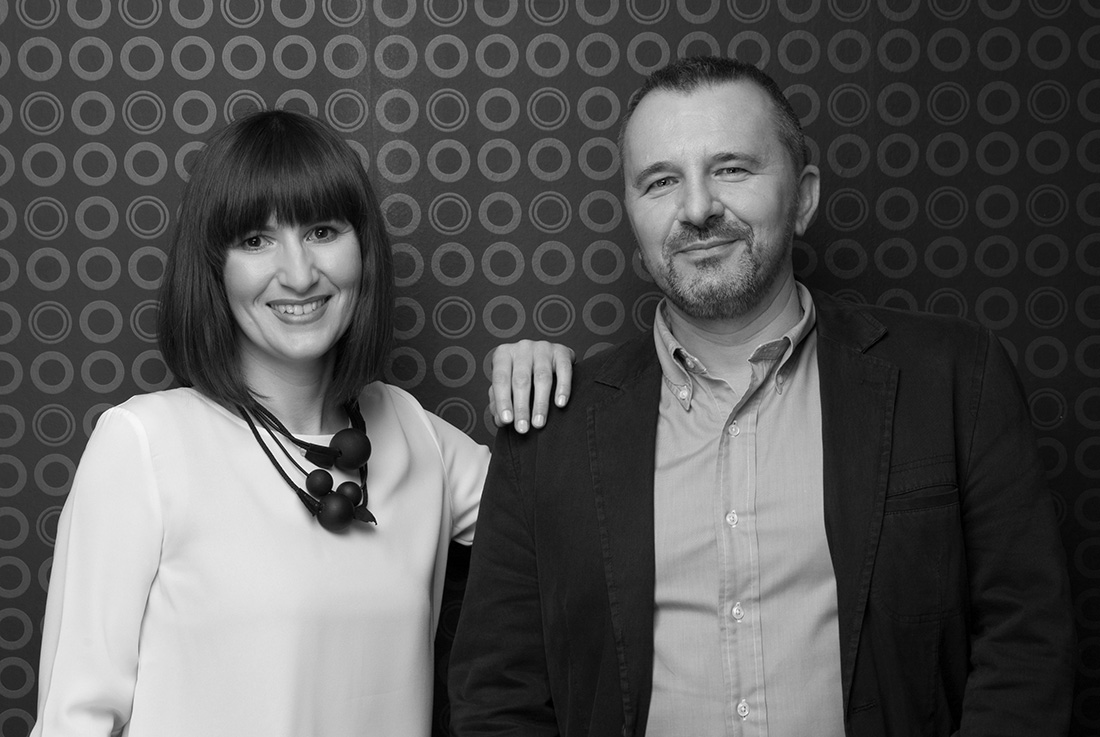 Credits
Authors
Arhitektonski studio Križnjak; Robert Križnjak, Martina Križnjak
Collaboration: Matej Mataja, Vinka Saleta
Year of completion
2018
Location
Zagreb, Croatia
Photos
Saša Ćetković
Project Partners
OK Atelier s.r.o., MALANG s.r.o.
Related posts
Powered by