Dancing houses
Secluded from the peripheral development area along the Altmannsdorfer Strasse and Sagedergasse, the five houses, different in size, respond to the nearby small-scale settlements. Resembling one another, they "dance" on the modulated terrain. Embedded in a differentiated landscape with partly old trees, the bent seven- to eight-story building takes up the axis of the main access to the settlement. This block together with the four five-story houses are positioned loosely around the central recreation area with water surface.
Variable floor plans for numerous needs
Over 30 different apartment types with variable floor plans, ranging from 54 m² to 130 m², were created. The cubic houses were arranged slightly twisted against each other, thus, not only ensuring a high degree of privacy, but also a wide view of the greened landscape. The ground floor apartments were designed as maisonettes.
At the same time, great importance was placed on good lighting and as much access to the backyard area as possible. The glazed staircases, built with continuous air spaces, ensure a pleasant entrance. In addition, a skylight penetrates the access hall of the eight-story building block. The underground garage with approx. 150 parking spaces, an e-charging station, storage rooms for bicycles and baby carriages completes the considerable offer for the residents.
A colorful architecture with an airy flair
A light, warm taupe color combined with bronze-colored window profiles give the 84-apartment block a differentiated appearance. The villa-like point houses, containing 19 to 21 apartments, are designed with pink and pale violet incisions. The delicate organization of the white plaster into smooth and rough surfaces, subtly crossing the orthogonality of the facades, accentuates the architectures plasticity. Gradations in height, recesses, incisions as well as plant troughs integrated into the balustrades, create a sculptural quality and individuality.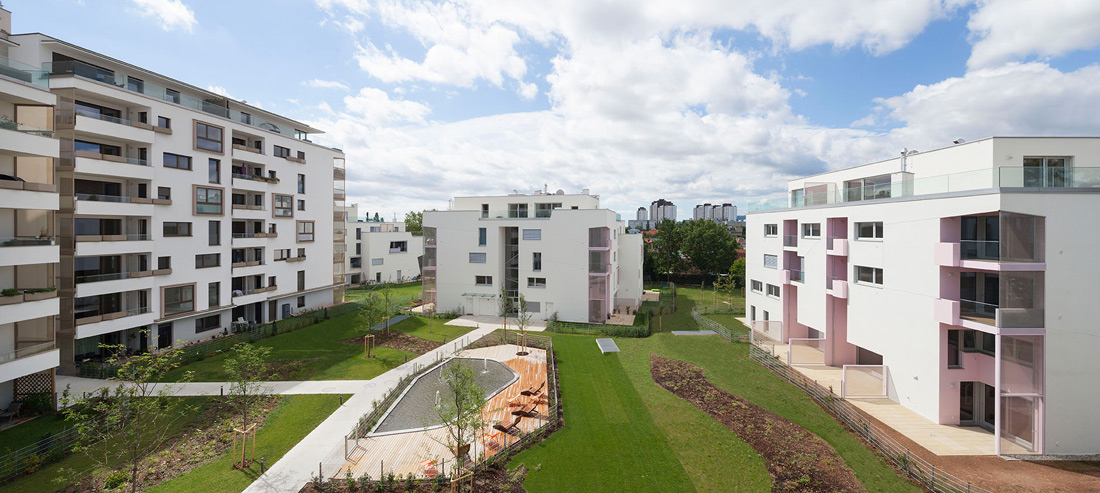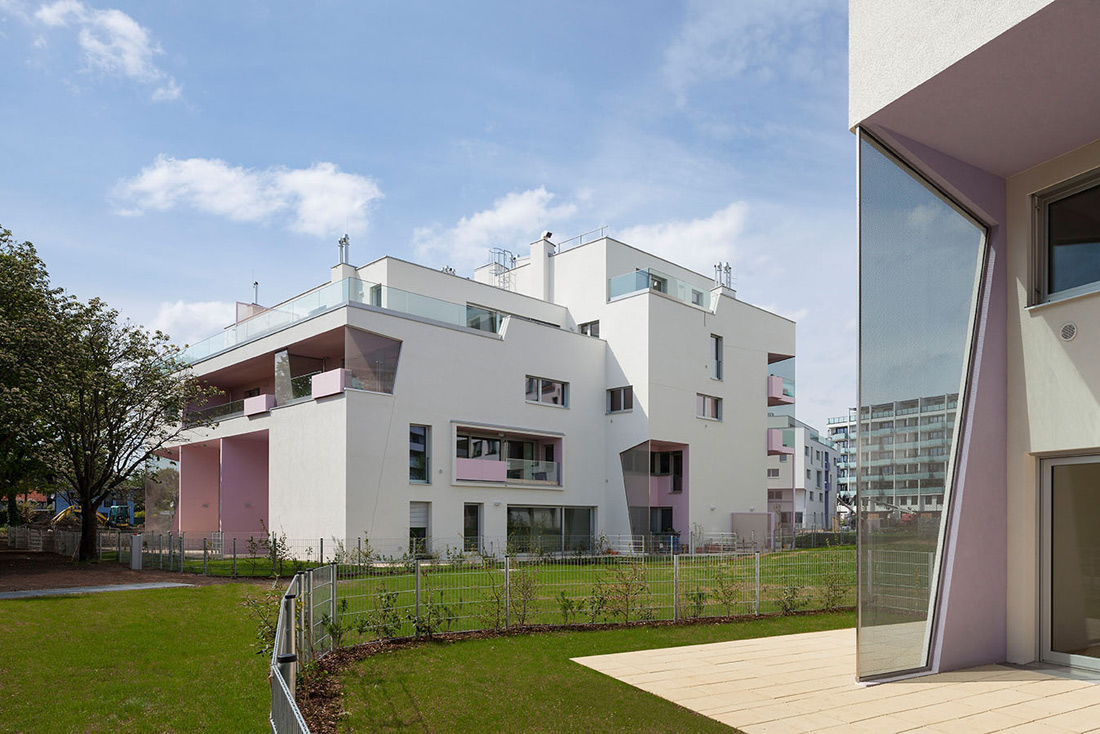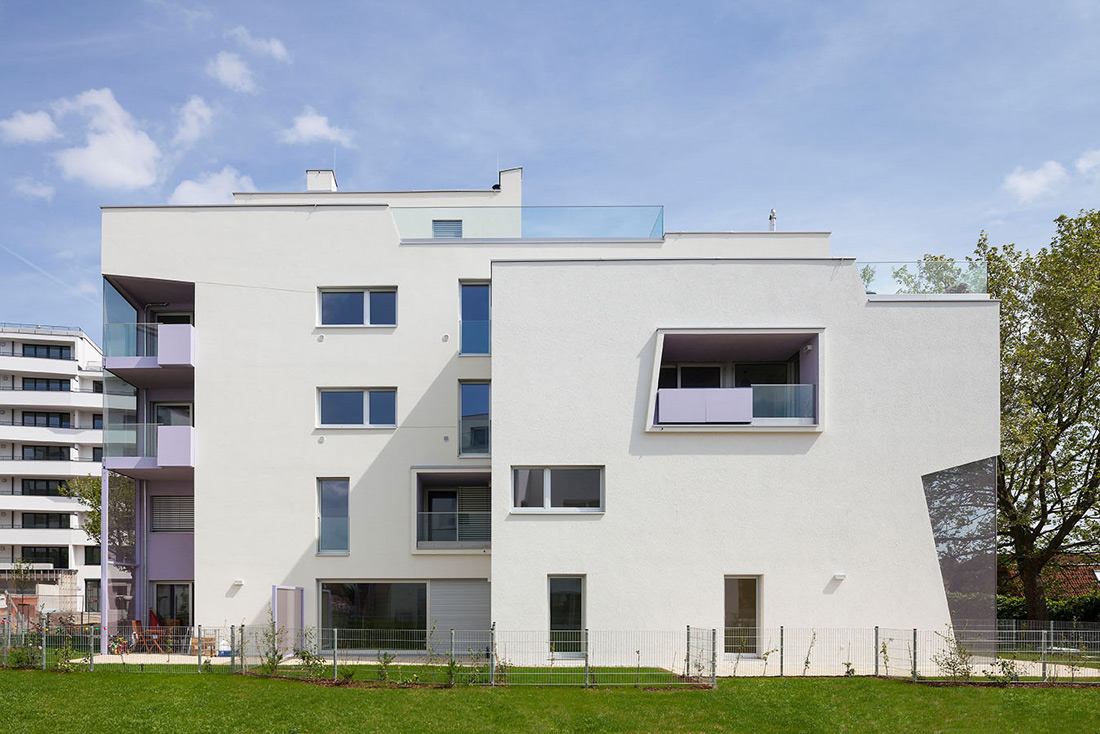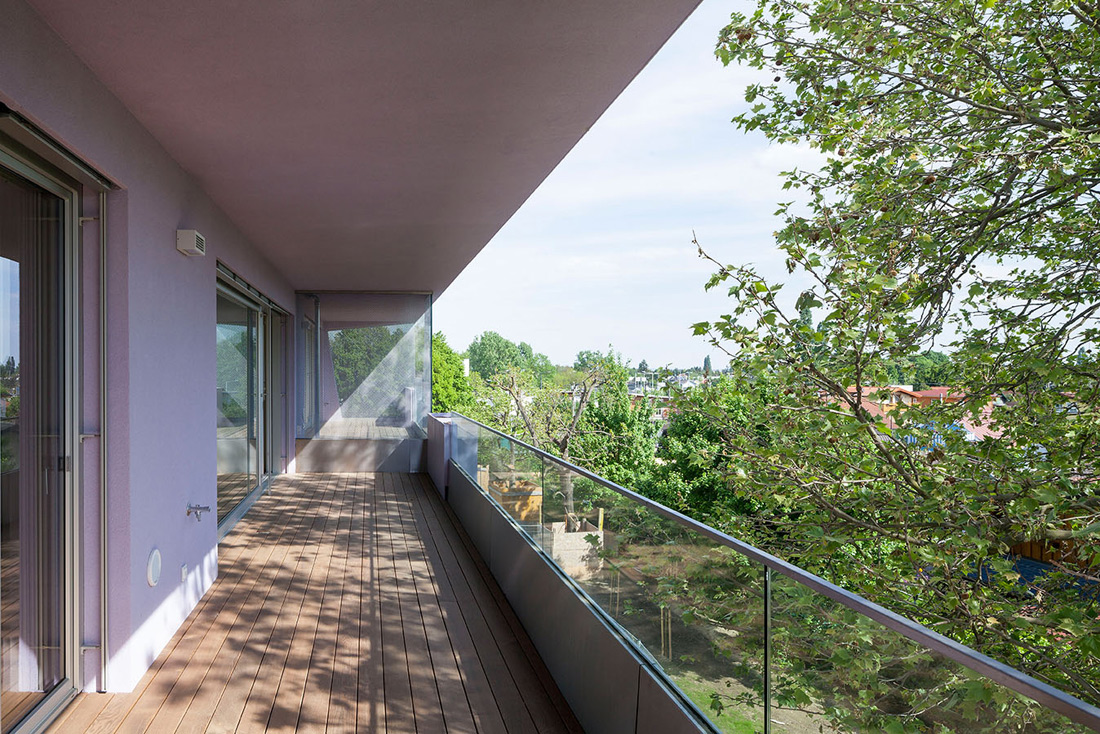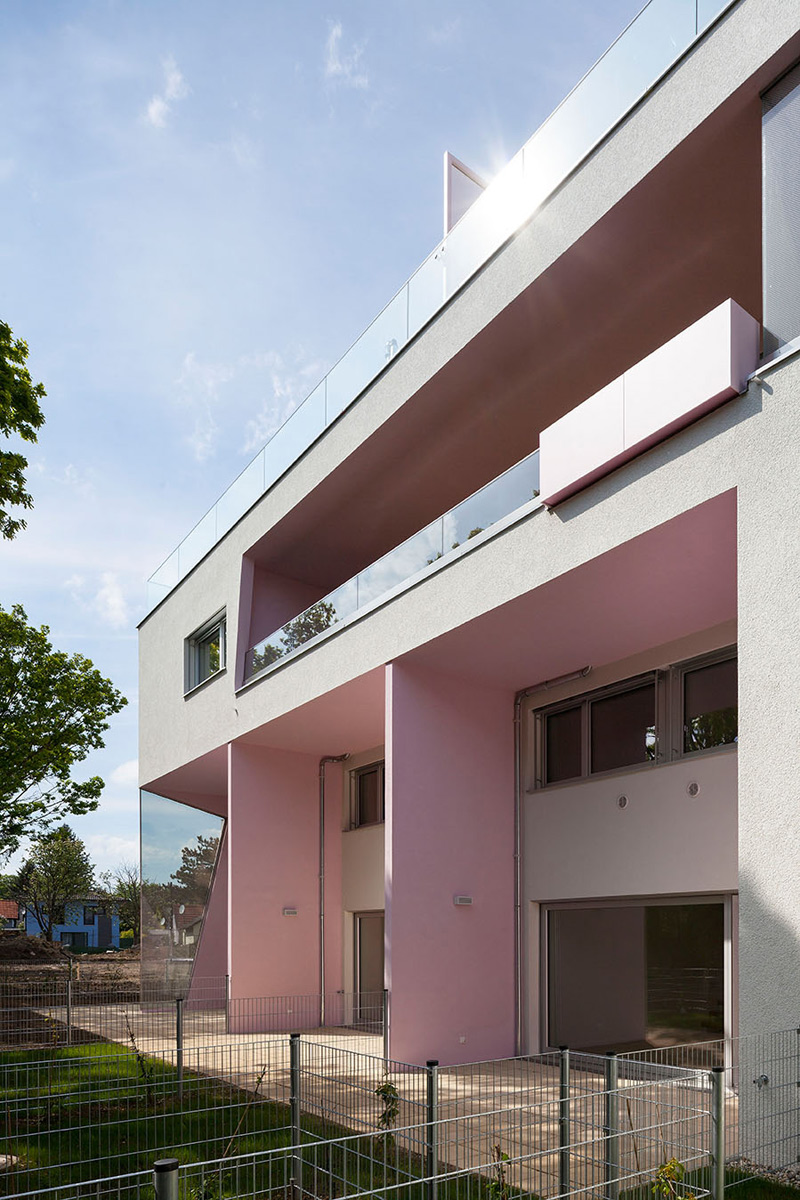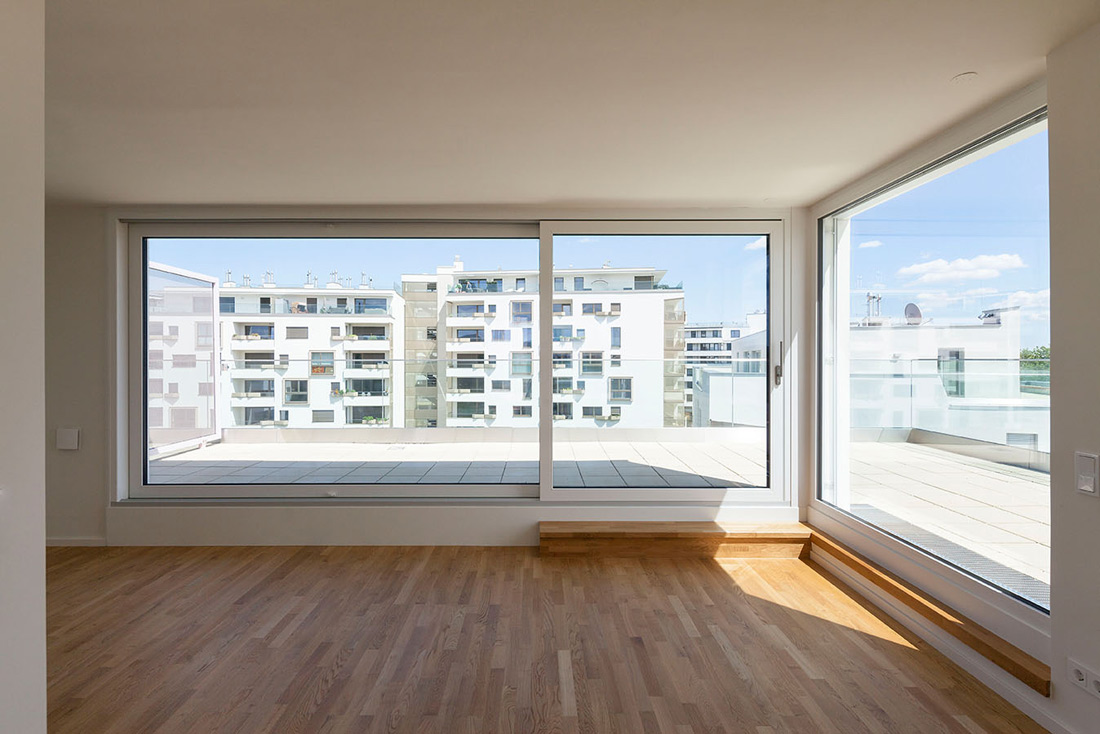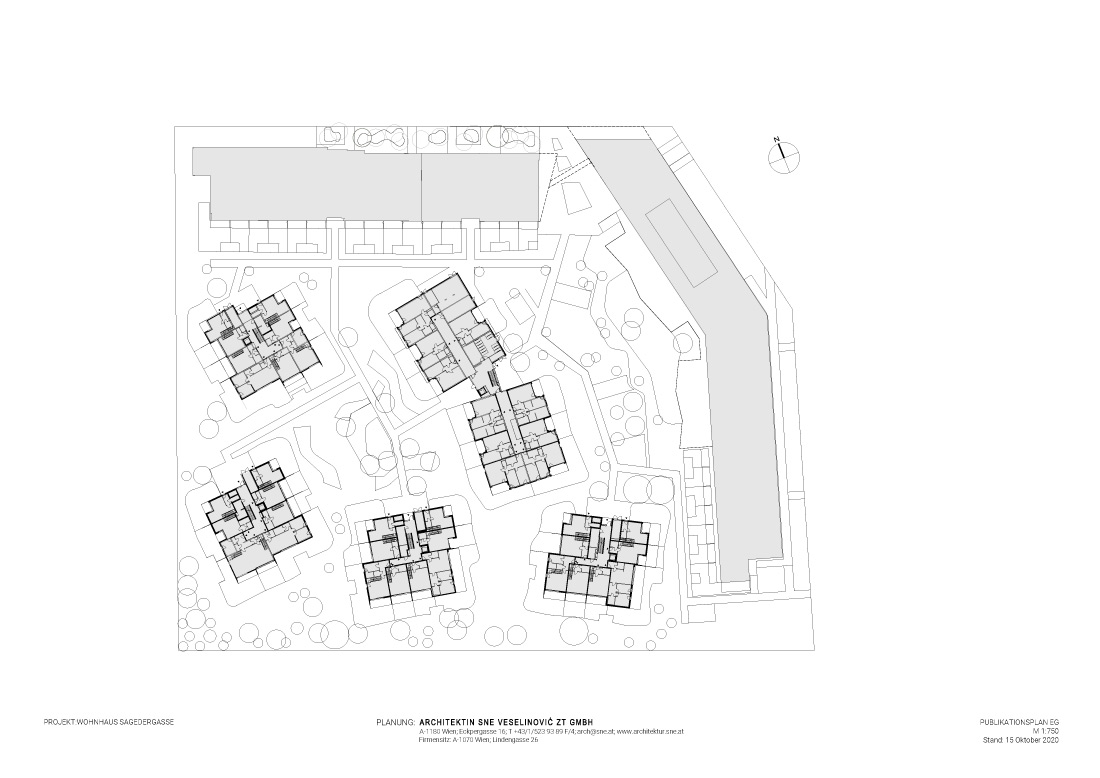 Credits
Architecture
Sne Veselinovic Architektur
Client
BUWOG, Vienna
Year of completion
2012 – 2017
Gross Floor Area
19.250 m2
Net Useful Space
14.100 m2
Flats
164
Photos
Unseen Views by Charis Solomou
Related posts
Powered by