The project consisted in a complete strip-down of the existing apartment, followed by a remodelling of the interior partitions and complete furnishings and accessorizing of the interior spaces. The apartment (90 sqm) is located in a new residential complex.
The clients went for an all-white approach that we carefully accessorized with boho style accents that warm the place up (wood, rattan and manila ropes). The challenge was to visually connect the kitchen with the living room that generated a sort of a "portal" that encompasses the concrete wall and a suspended shelf under the structural beam.
The dining area, situated in the bow window, is framed by the black painted wall, creating a beautiful perspective upon entering the apartment. The raw concrete wall creates a background for the all-white elements in both the kitchen and the living room.
What makes this project one-of-a-kind?
We believe that the biggest quality of the project is that we managed to keep the accent raw concrete as an accent wall and all the design go around this structural piece.
About the authors
"Ioka design and decoration" is a fresh team of two young interior architects mainly focused on art, interior design, and aesthetic development. We believe that great design isn't just meant to be looked at, it's meant to be lived in and it invites you to fearlessly play with colours, lights and textures.
Together, as friends and partners in this endeavour, we share the same vision when designing interior spaces – blooming with cosiness and timeless style. Our studio is focused on delivering high-quality design, tailor made to match each and every of our clients specific needs.
Text provided by the authors of the project.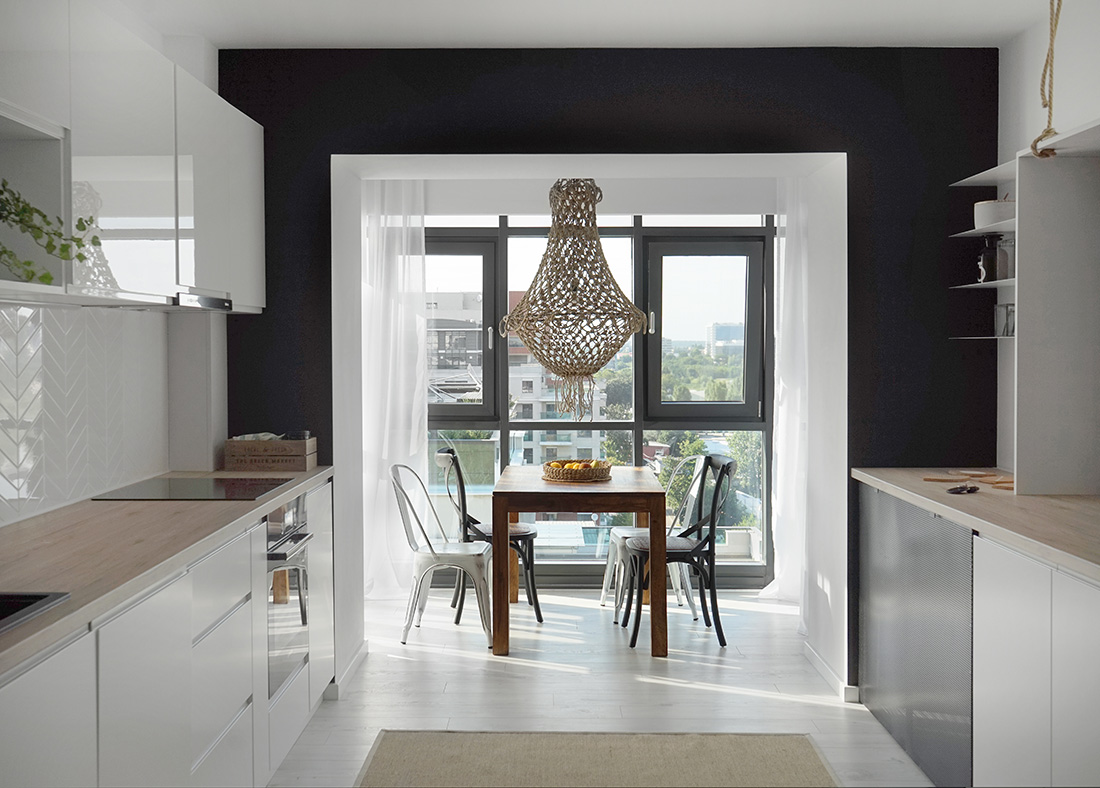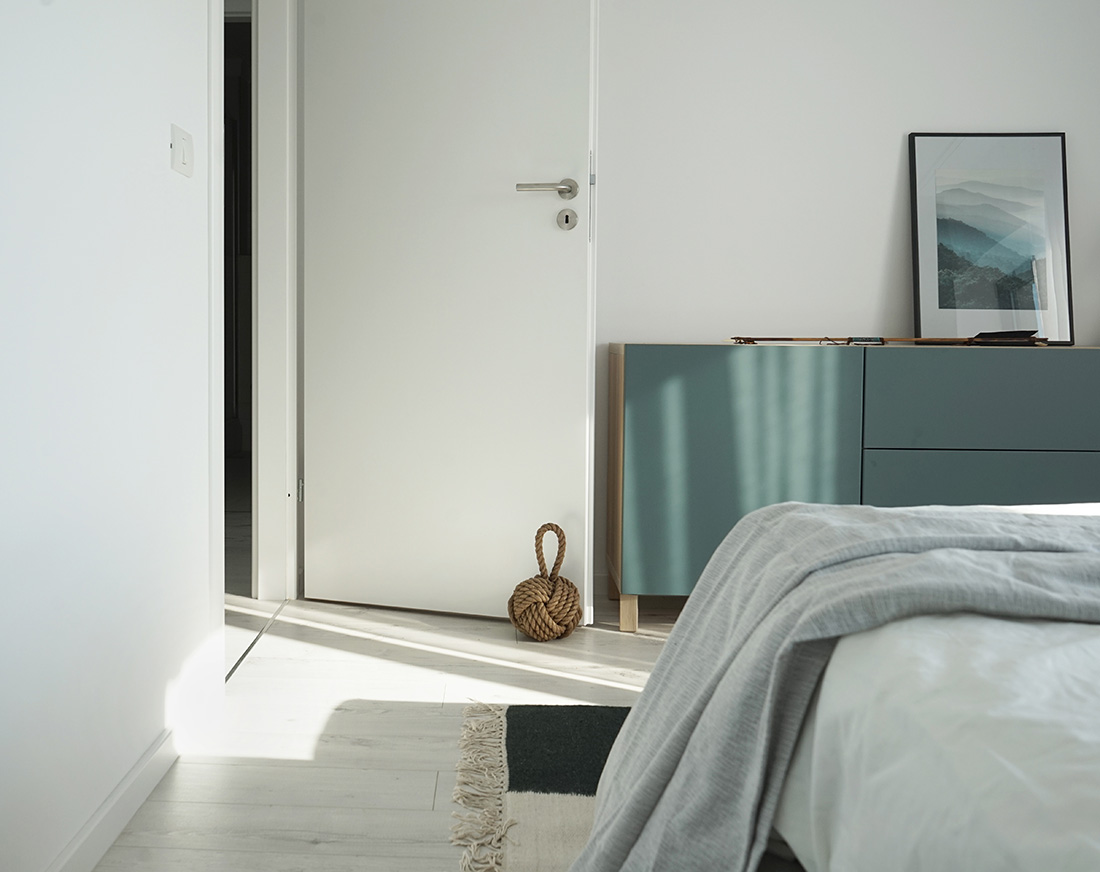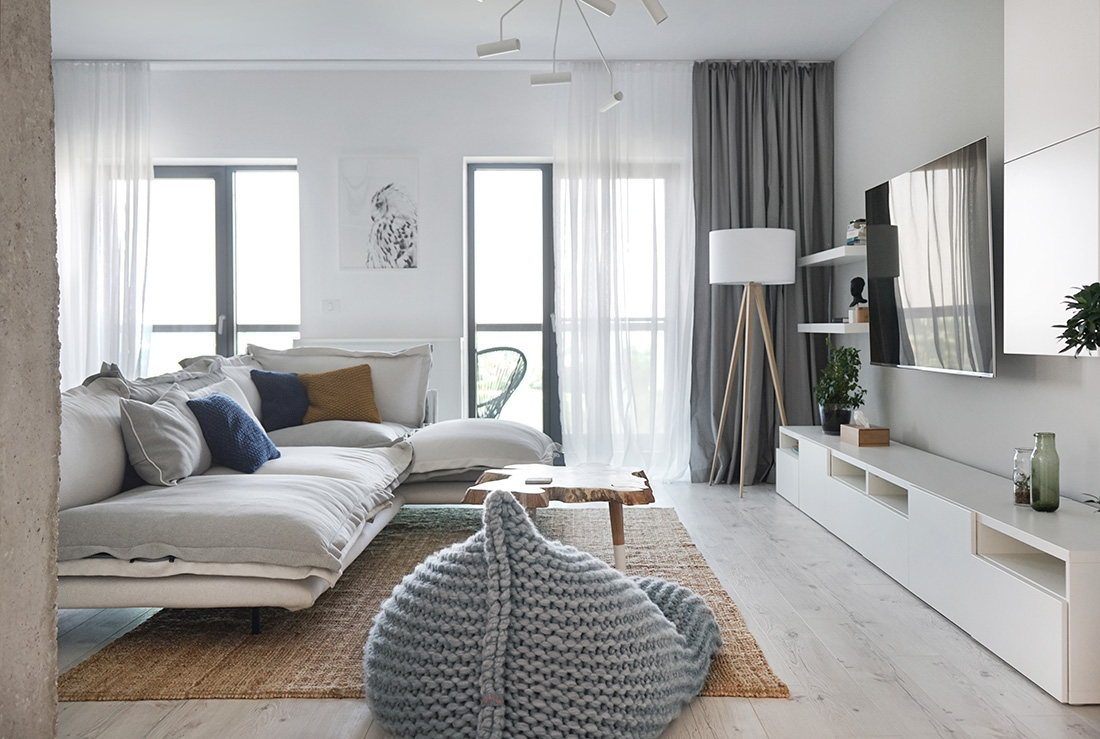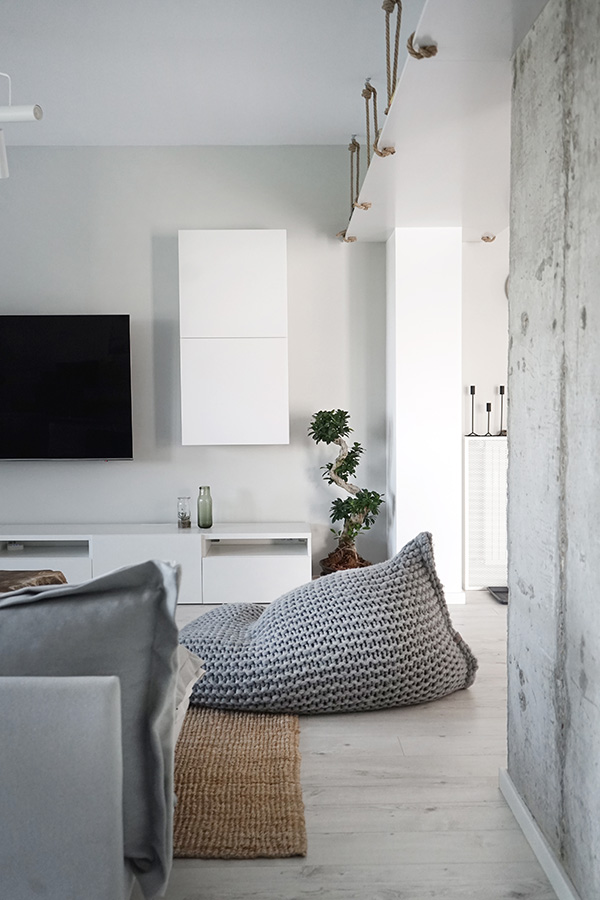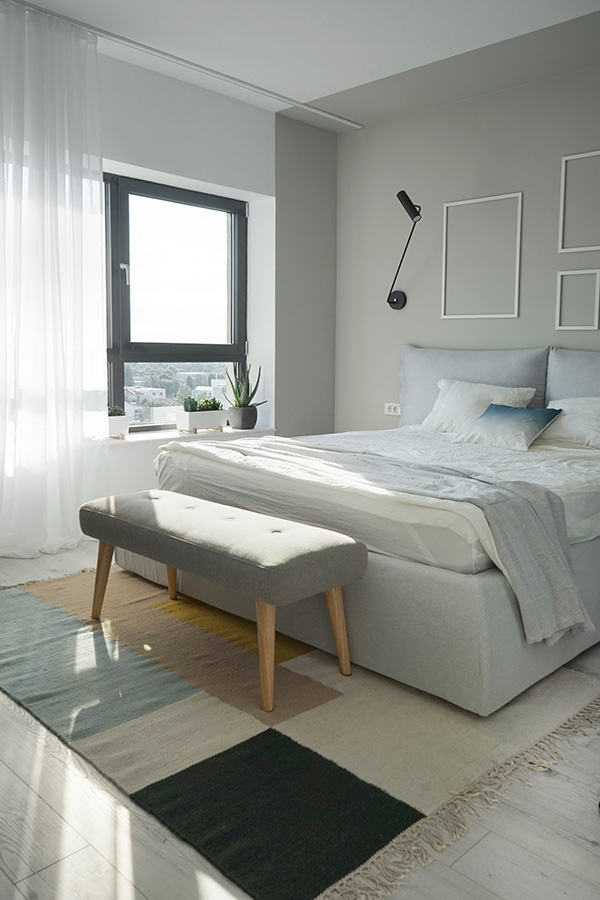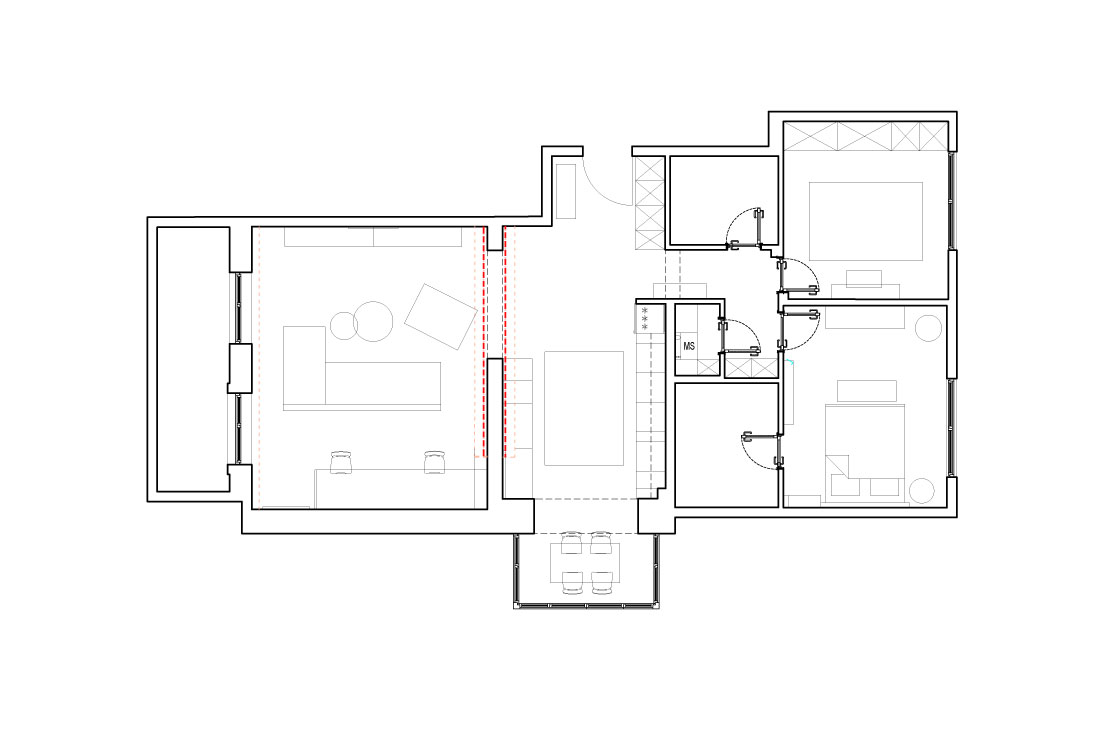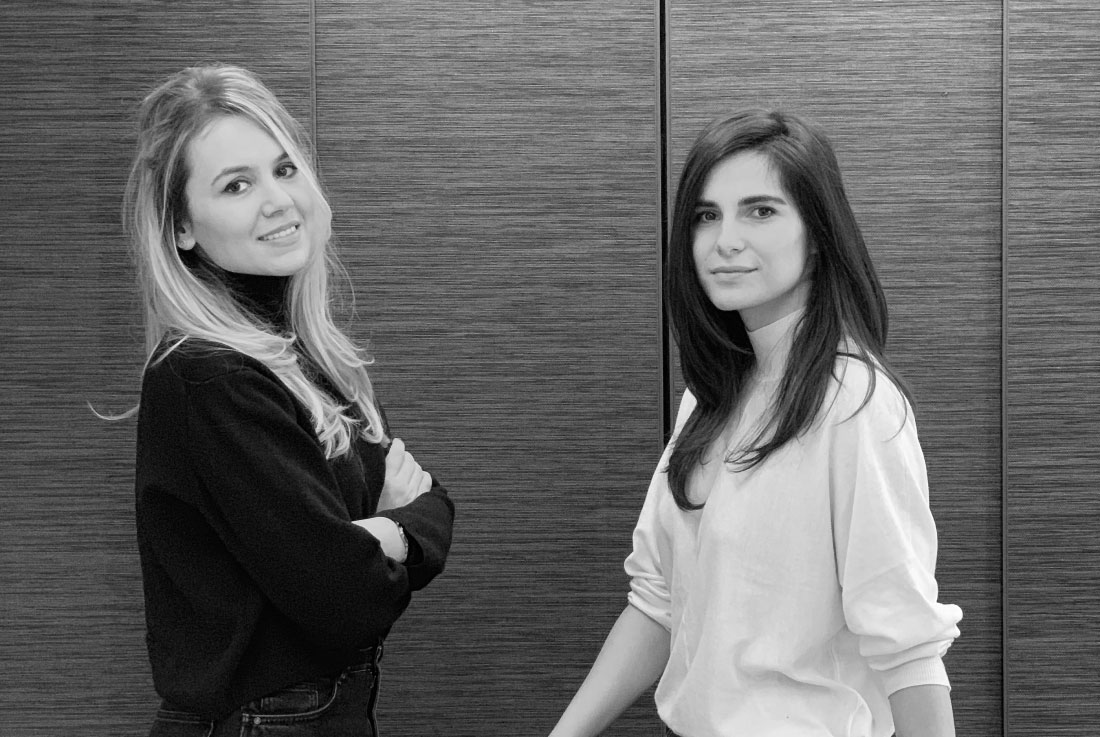 Credits
Interior
Ioka Design; Camina Nicolau, Iulia Oniciuc
Year of completion
2018
Location
Bucharest, Romania
Total area
95 m2
Photos
Ioka Design
Project Partners
OK Atelier s.r.o., MALANG s.r.o.
Related posts
Powered by