The new gatehouse replaced an old metallic structure at the entrance to the factory grounds. The old structure failed to adequately represent the company and didn't meet the requirements for the increased volume of traffic. The new structure was built as an entry point to the factory – with a distinctive gate as a visual representation of the company's significance. Other requirements involved a complete reworking of the flow of traffic and simplification of the security check protocols. Moving the gatehouse allowed an expansion of the driveway, allowing the traffic to be split into two lanes, so the check-in works faster. A small public place, with a planted tree and a bench, was created in front of the gatehouse. The driveway is bordered by a pavement and a concrete wall which leads employees and visitors directly to the gatehouse. The wall comes through the glazed gatehouse and then emerges on the other side – inside the company's grounds. There the wall functions as a shelter for the bicycles and the garbage bins.
What makes this project one-of-a-kind?
The simplicity of the structure itself which solve many challenges at once, being pleasant for drivers and pedestrians and also connects to the surrounding public place – local producer reminds local people.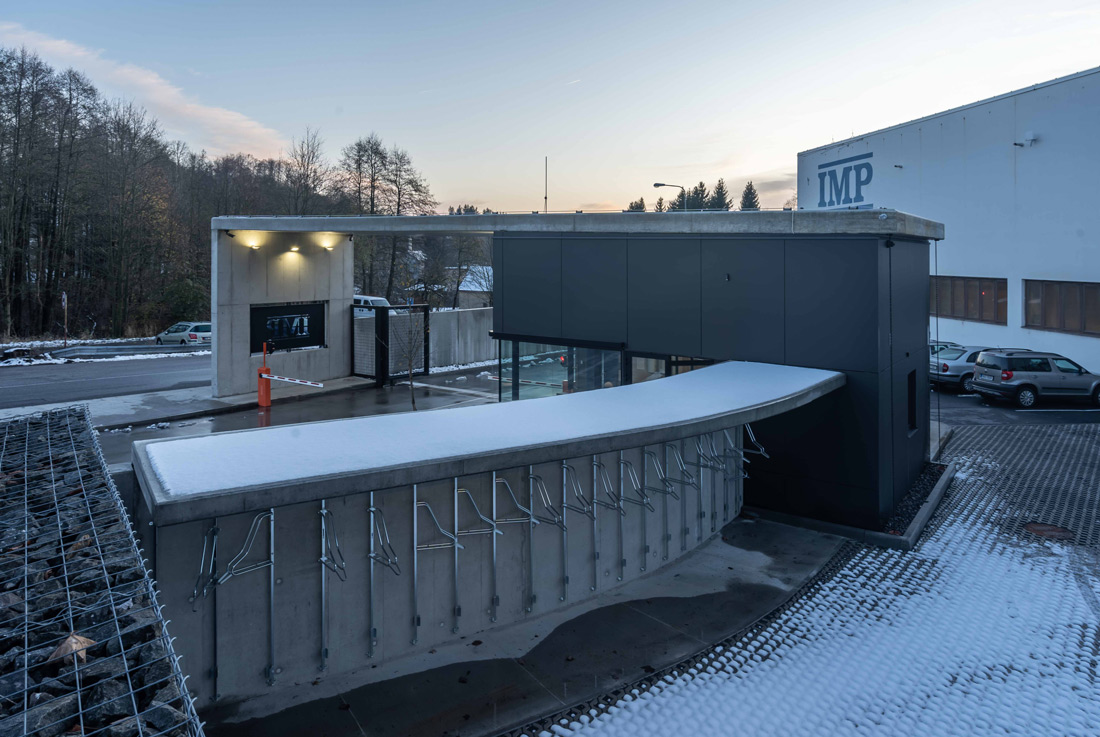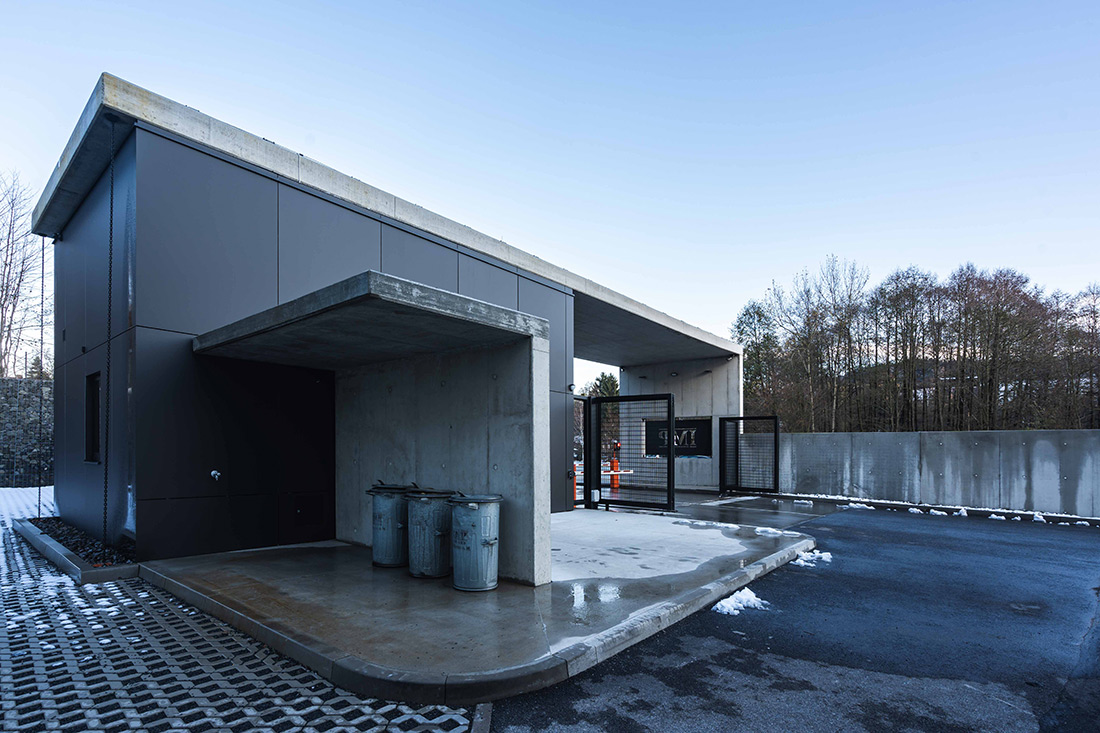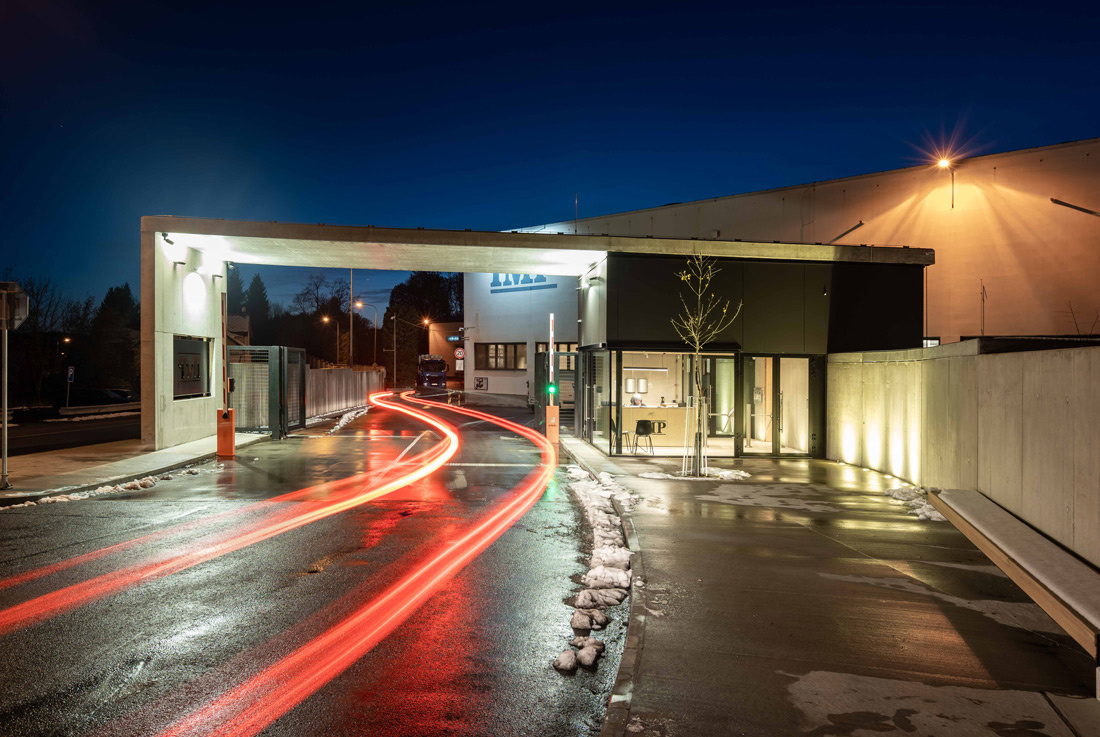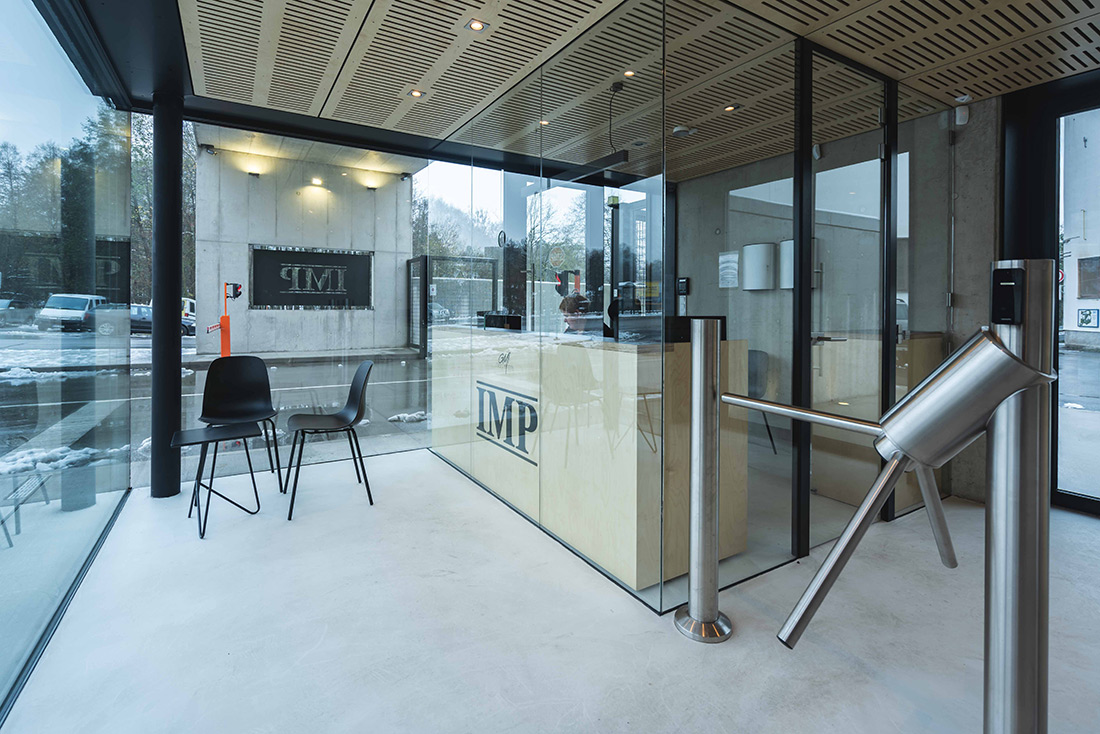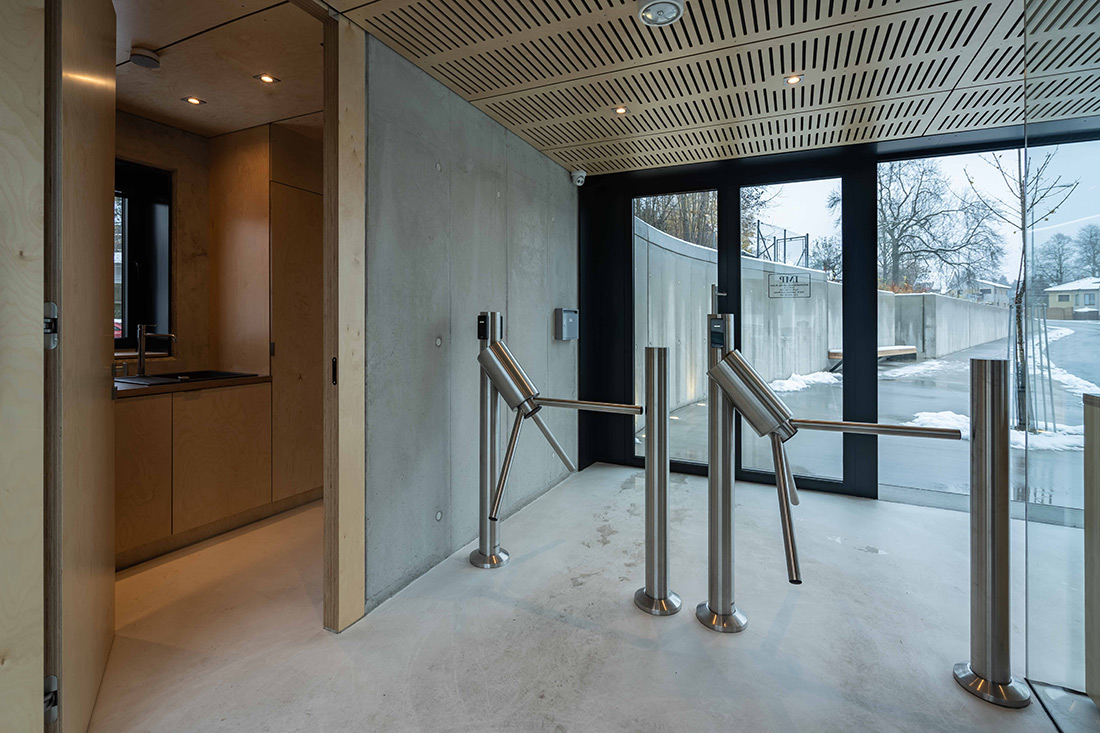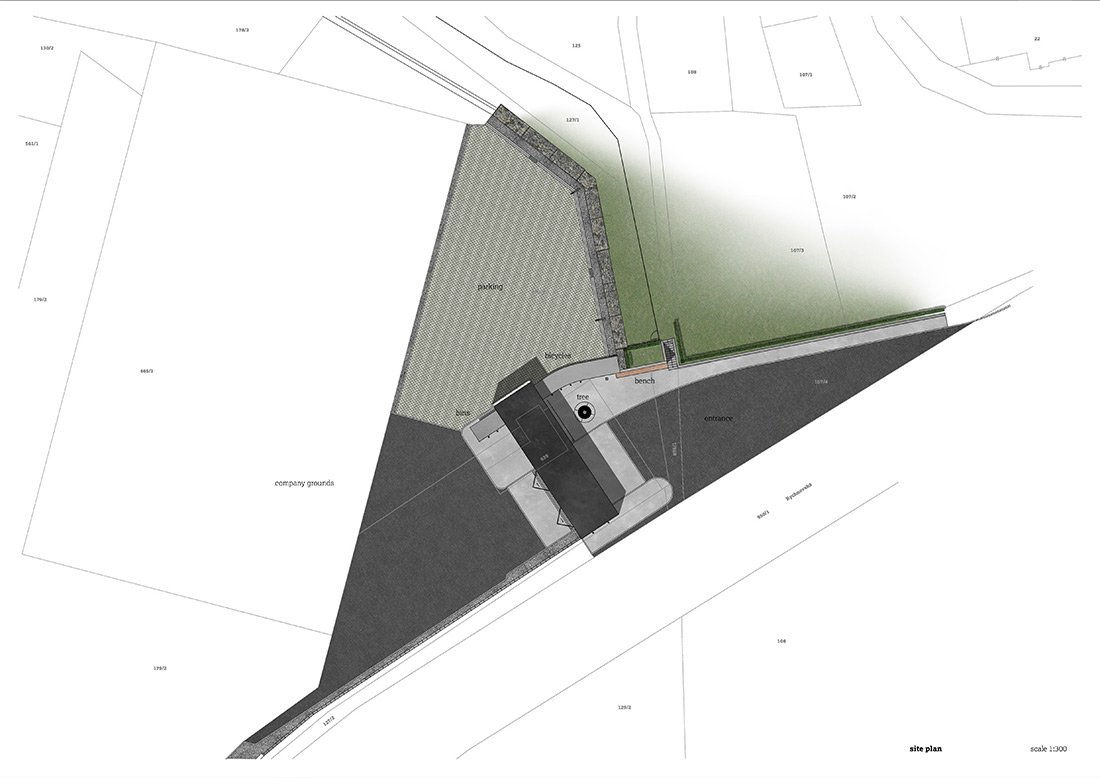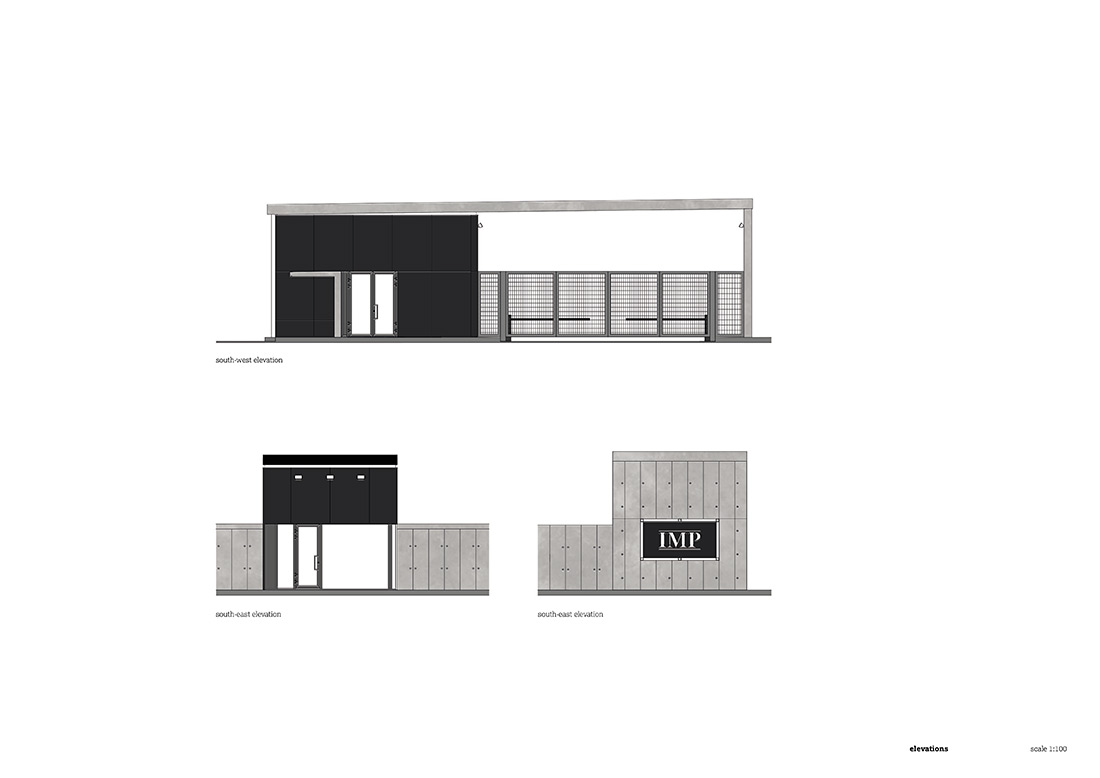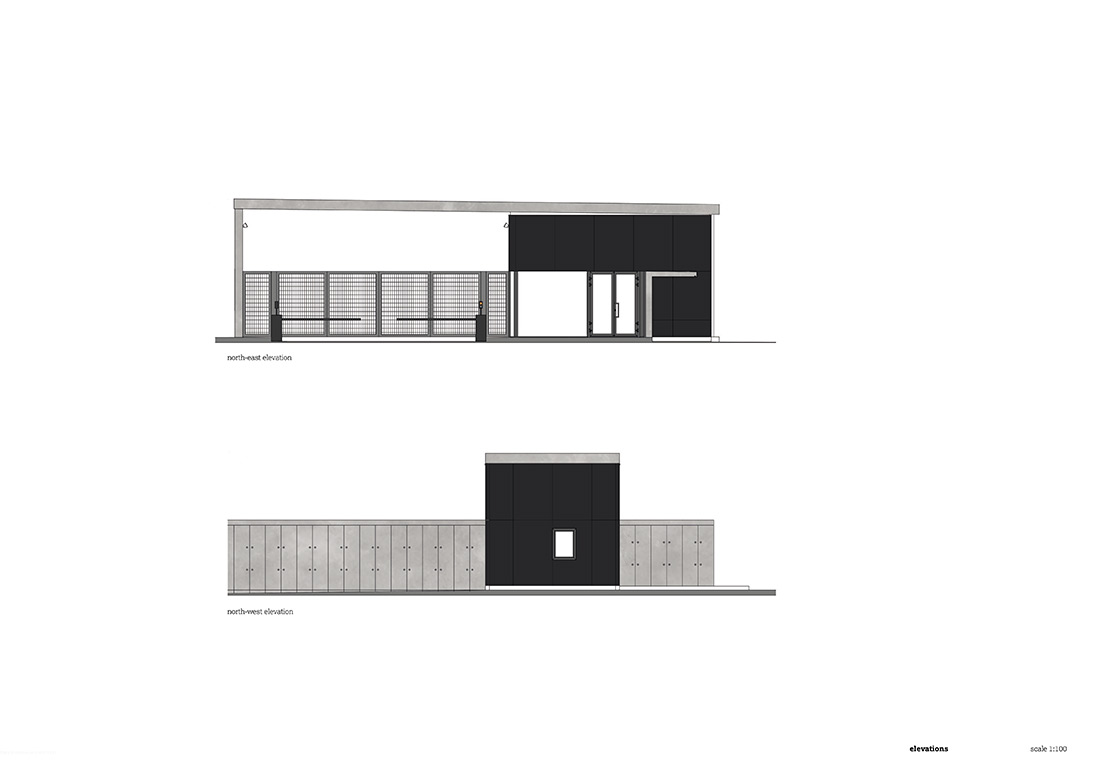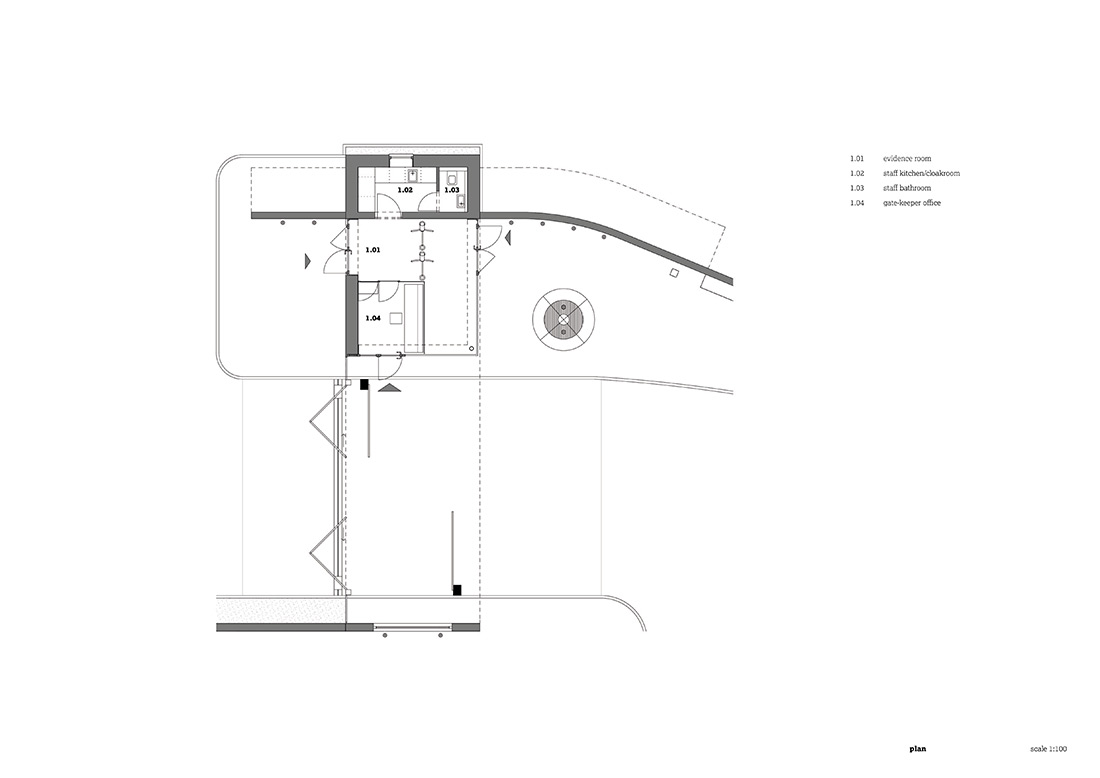 Credits
Architecture
atakarchitekti; Jiří Janďourek, Jana Janďourková-Medlíková, Ondřej Novák, Pavlína Šturmová
Client
International Metal Plast s.r.o.
Year of completion
2019
Location
Kokonín, Jablonec nad Nisou, Czech Republic
Total area
1.825 m2
Site area
93.2 m2
Photos
Upreal Vision; Jan Hubáček, Lev Seidl
Project Partners
Regionální stavební s.r.o.
Related posts
Powered by