The VoipVoice project, born in the Empoli manufacturing region of the Florentine countryside, is part of a research program which aims to reactivate industrial areas that saw in 2008 a hole in the construction process due to the building industry crisis.
The VoipVoice project introduces a significant element, innovative and compatible with the state of the places where the new activity is inserted.
The most relevant project points:
1_ to break the boundary between private and public space by opening the front area of the building to create a new connection with the "city";
2_ the use of an expanded metal on the facade filter without hiding the organization marketing and research work of the company;
3_ to recall metaphorically the digital network on which is focused the VoipVoice's business and the contemporary society, by using the same material on the façade;
4_ to create views over the surrounding hills and landscape;
5_ to research innovation as innovative are the VoipVoice's activities: marketing, communication, and network services;
6_ to create a perfect link between light, materials and shadows so that it can produce above all, in the people who use the workspace, positive feelings, wonder and amazement.
The essence of VoipVoice project is the connection of inside and outside and the relationship of earth and sky. So, as the earth fades into sky, material and colors change between ground floor and first floor.
The new facade role is an oxymoron, a combination of incongruous terms, it should mean: to open closing. The expanded metal facade creates, on an urban scale, the perception of a solid and precious building with a strong impact, in our opinion, in this manufacturing area. The materials and the facade appearance play a relevant role; the choice of a layer of anodized aluminum mesh used as a wrapped skin on the vertical surface, gives different light reflections and hides the offices' windows. The result is an elegant, light and gray succession of surfaces, without any interruption or contamination by other elements: a semi-transparent dress for the body of the building.
The skin's surface is sensitive to light both in the reflection and filtration phase and create a self–cooling wall to the incident solar radiation. At night the VoipVoice headquarters shows life from the inside with the artificial lights through the hidden openings, giving more lightness to the massive building.
Text provided by the architects.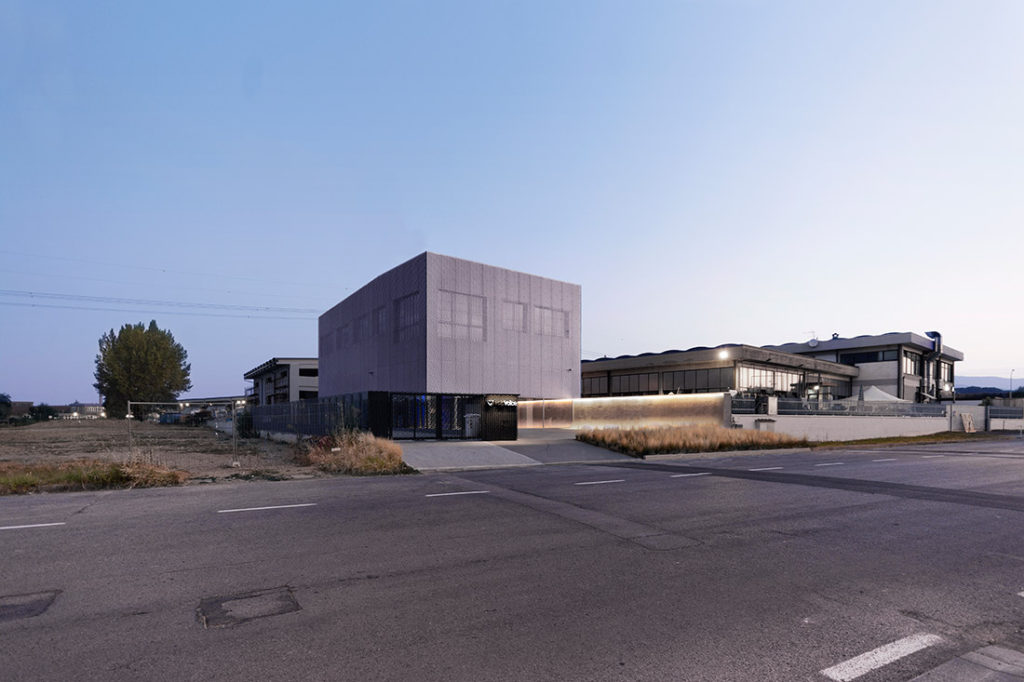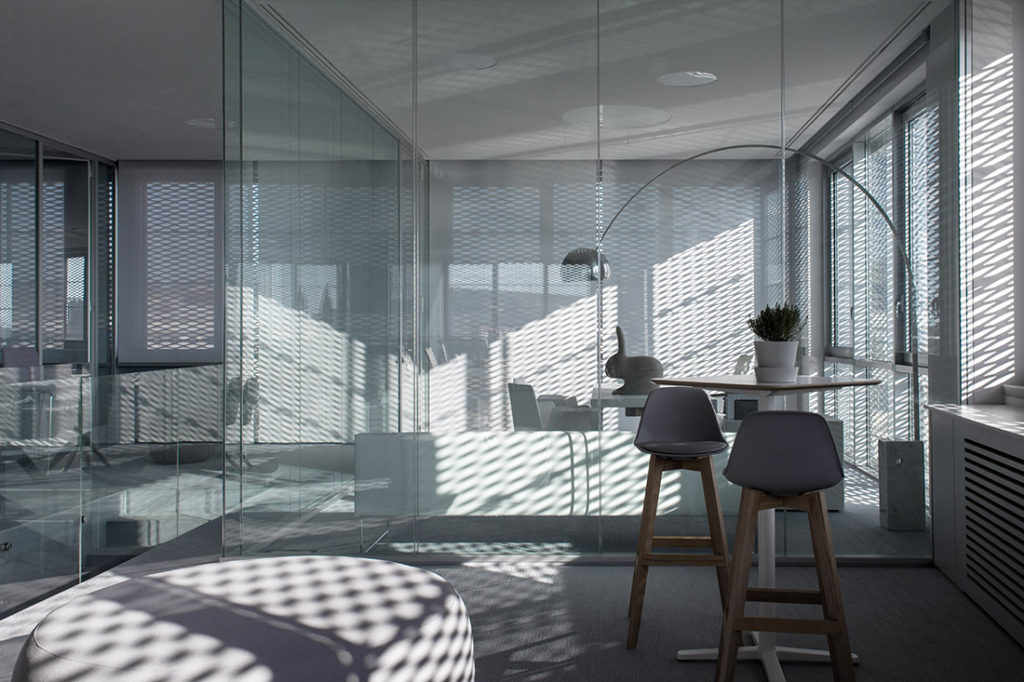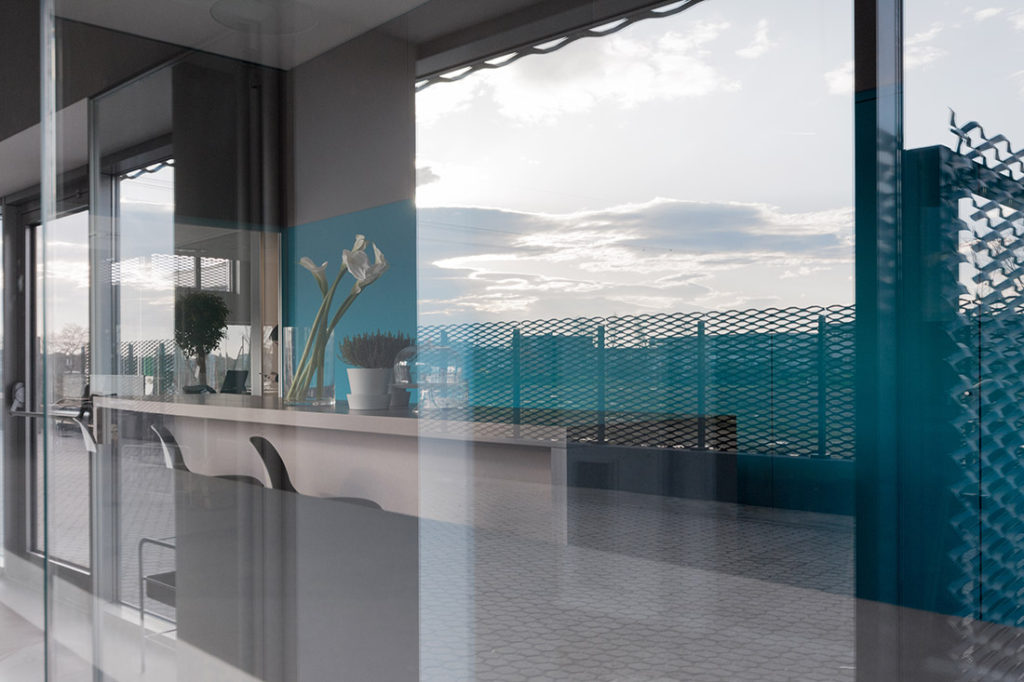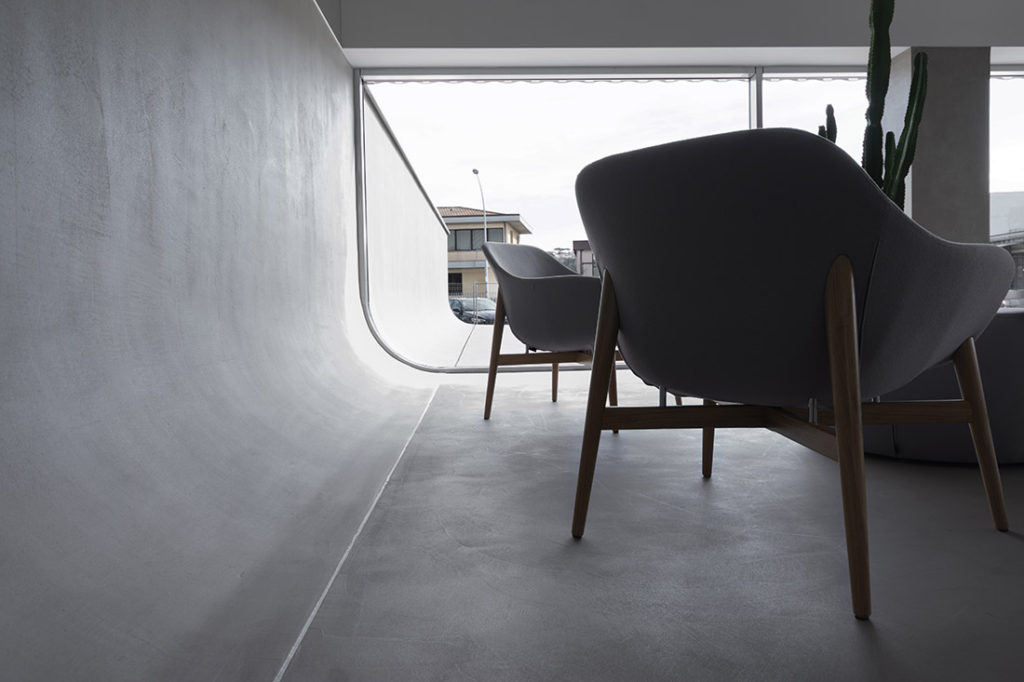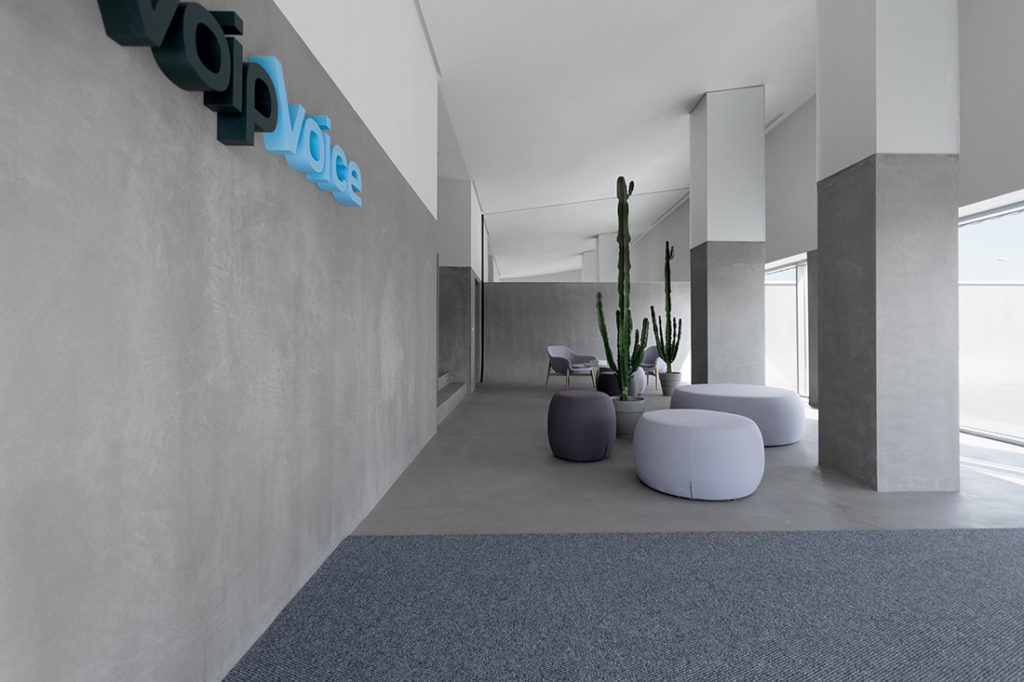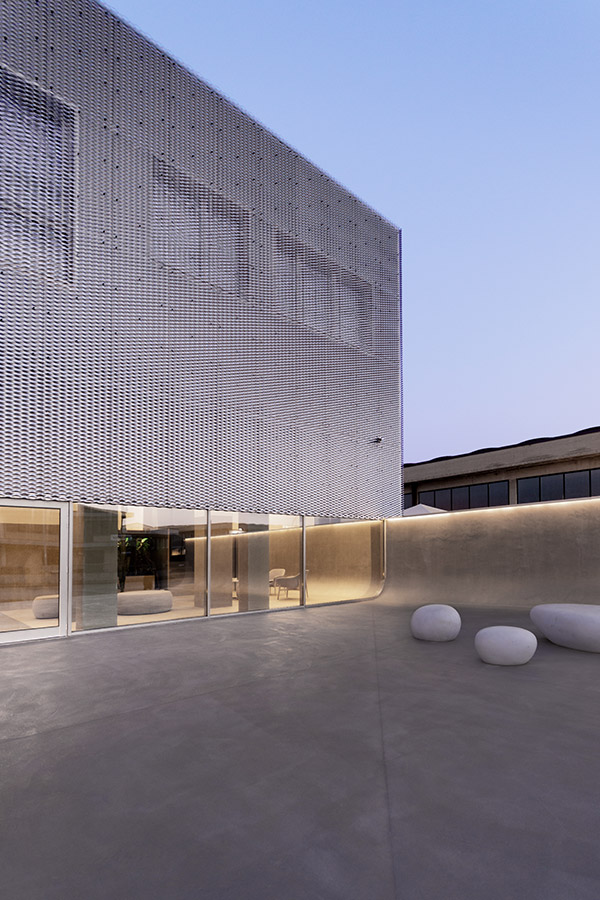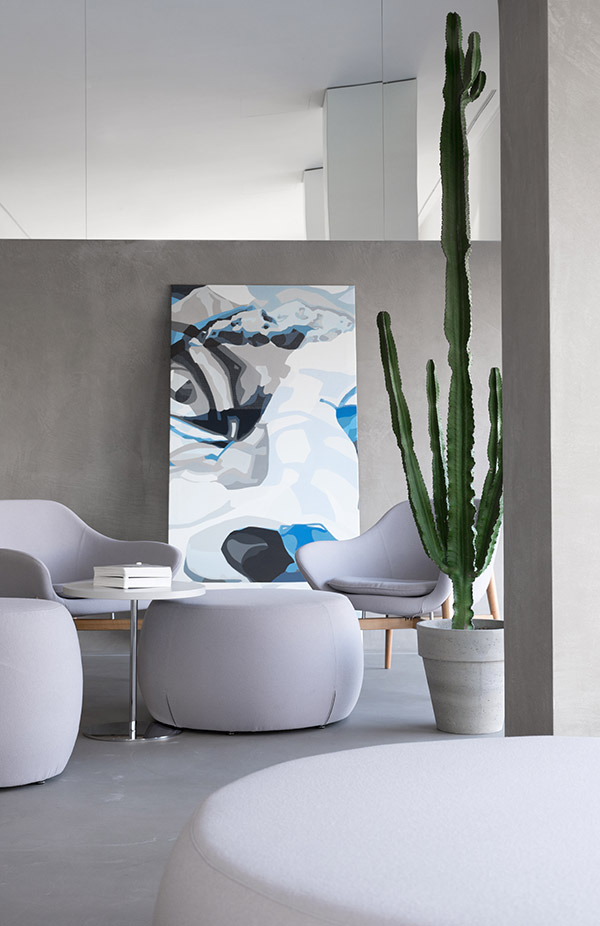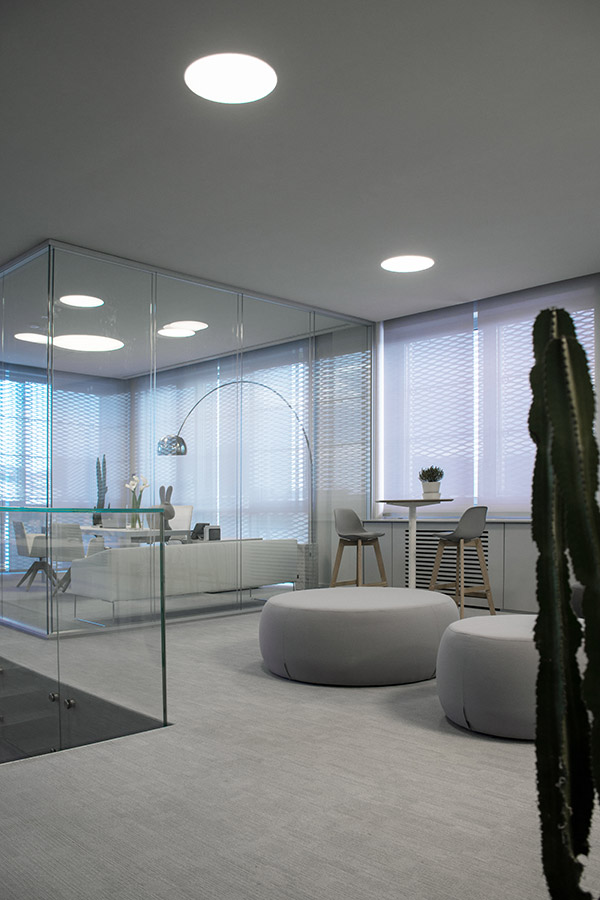 Credits
Architecture
LDA.IMDA ARCHITETTI ASSOCIATI
Client
VoipVoice srl
Year of completion
2018
Location
Montelupo Fiorentino, Florence, Italy
Area
Total area: 635 m2
Site area: 635 m2
Photos
Medulla studio
Project Partners
OK Atelier s.r.o., MALANG s.r.o.
Related posts
Powered by