The aim of the software company Vivid Planet was not to develop a classic office building, but to create a "work environment" of a special kind.
With an open flow of space and maximum flexibility, room sequences were developed that have different qualities and strong relationships between them. In addition, the rooms mediate on a spacious, partly covered terrace or in the garden in front. Building in the landscape, on the threshold between the settlement area and the free cultural landscape is an interesting topic. The existing typography was reacted to with a simple two-storey solitaire, which is based on the existing slope. In the area of arrival, the building can be read as a single-story volume. The concept strengthens the dialogue between inside and outside. Visual relationships are created in the landscape.
The focus was placed on the sustainability of the materials used, wood construction, open and modern architecture, space for communication and a pleasant and productive working atmosphere.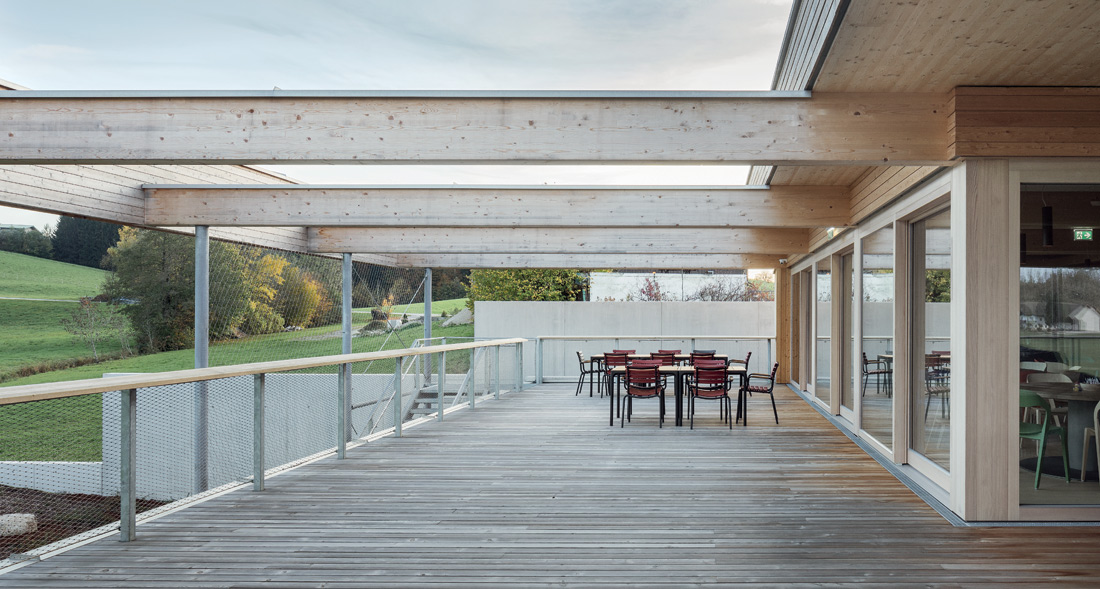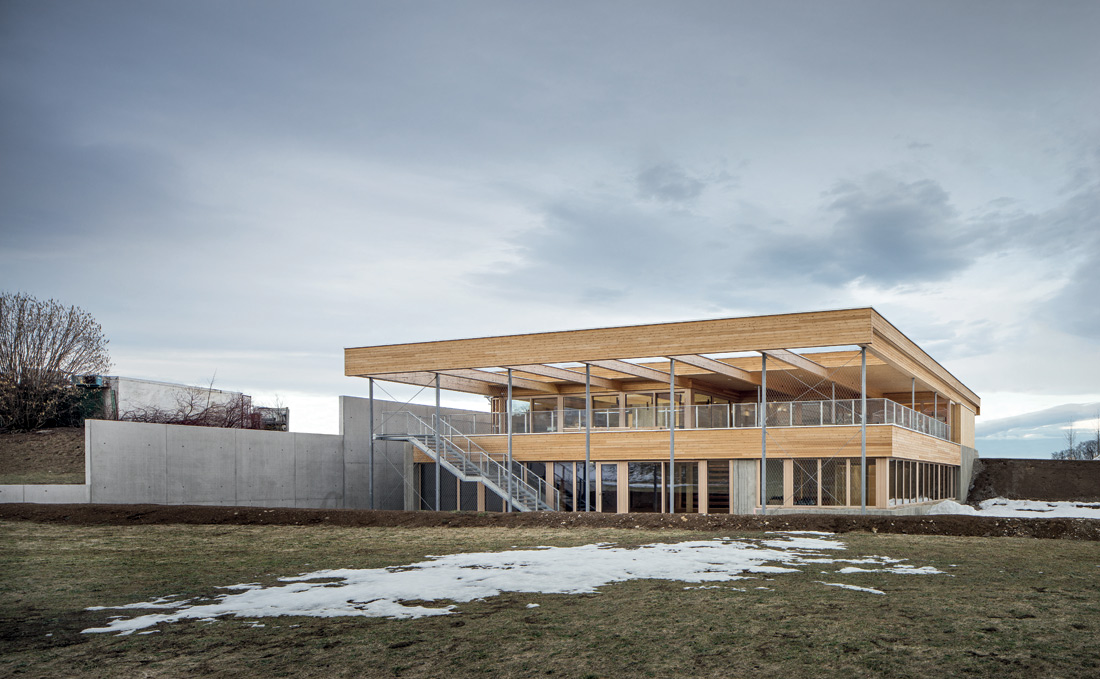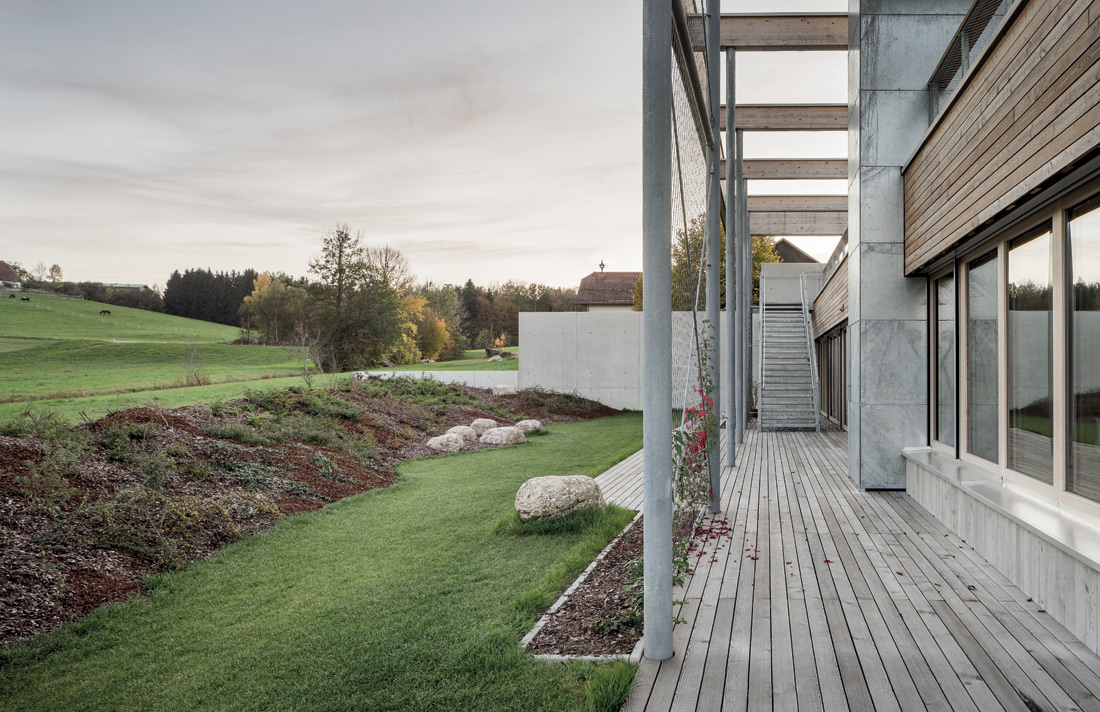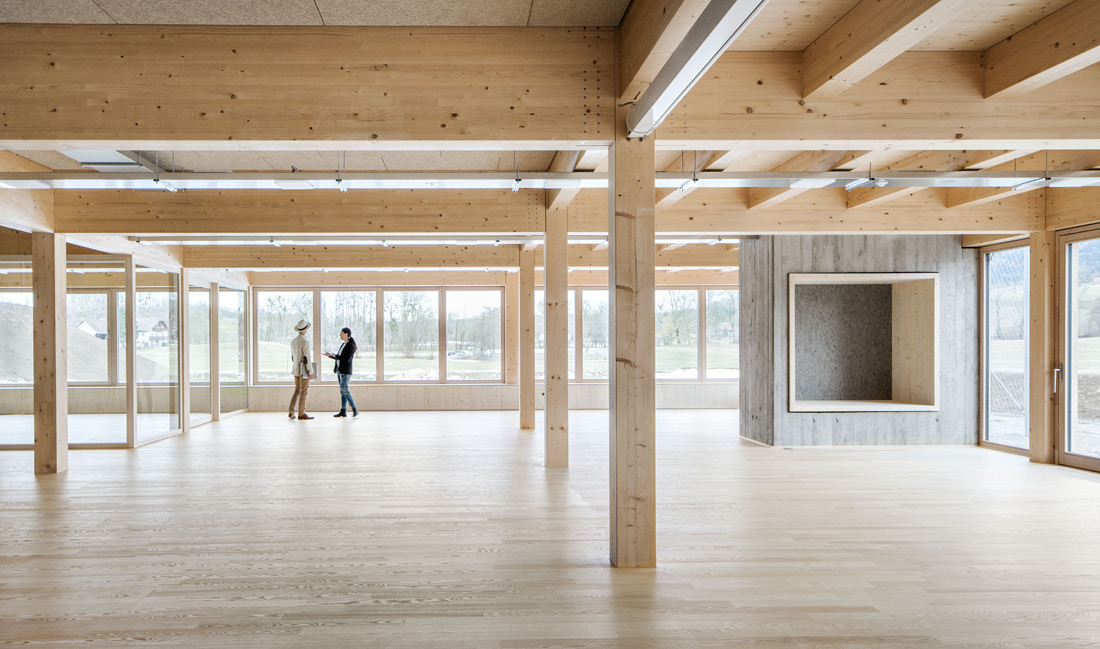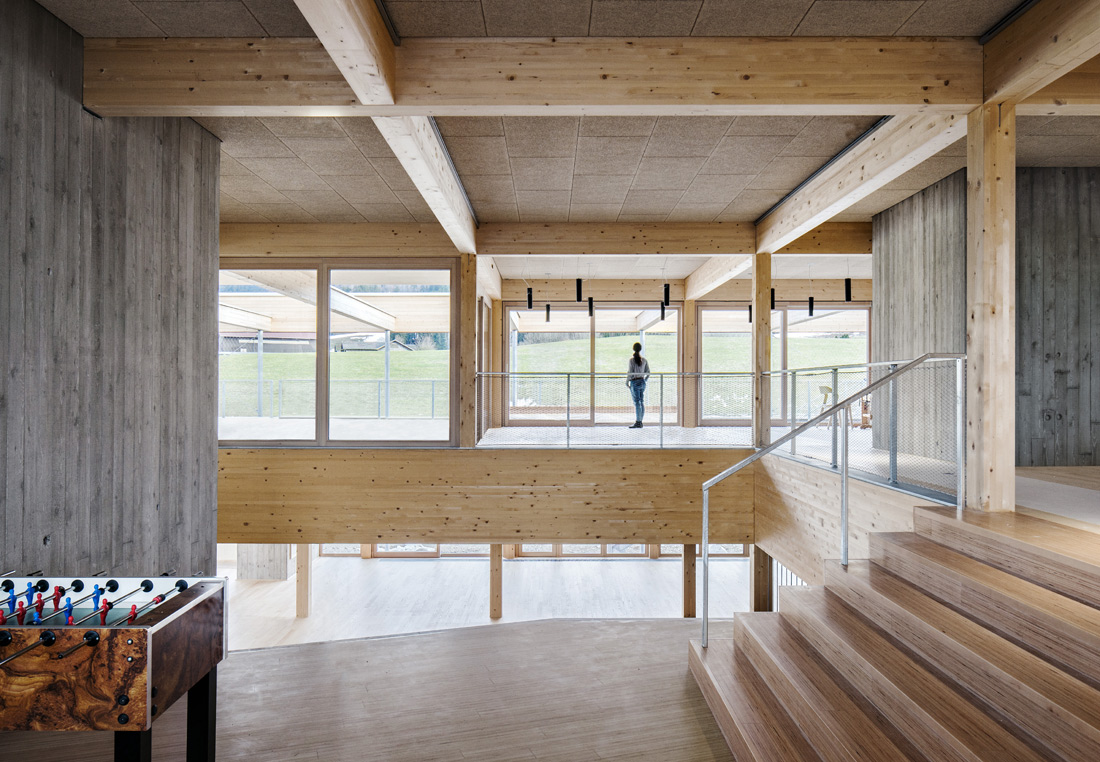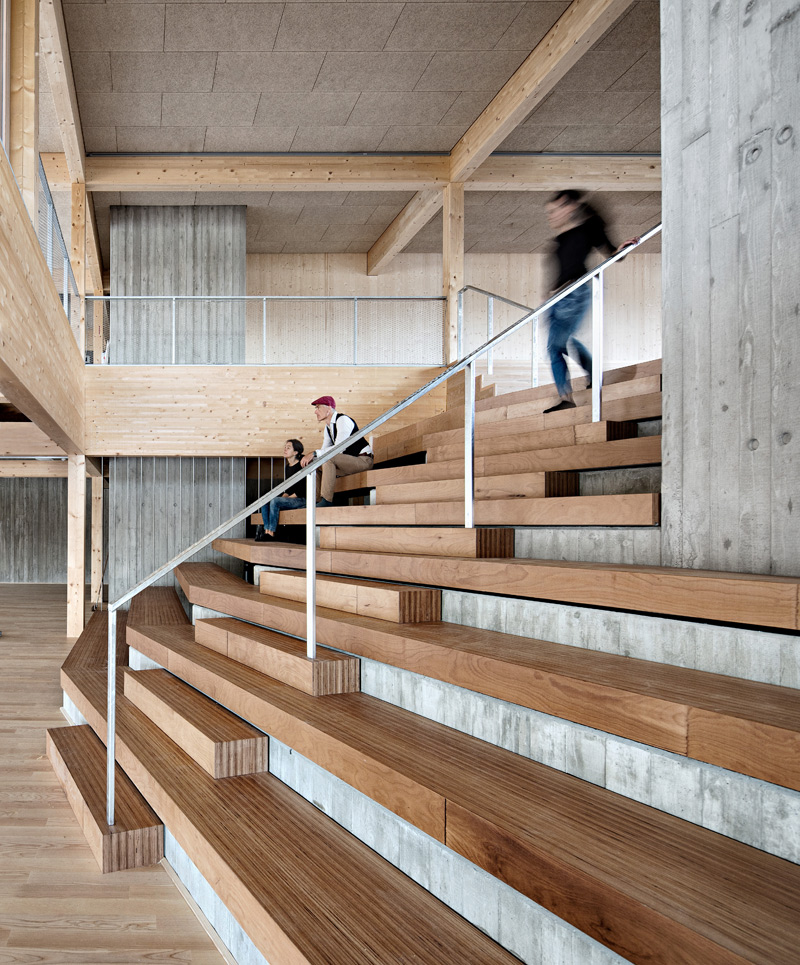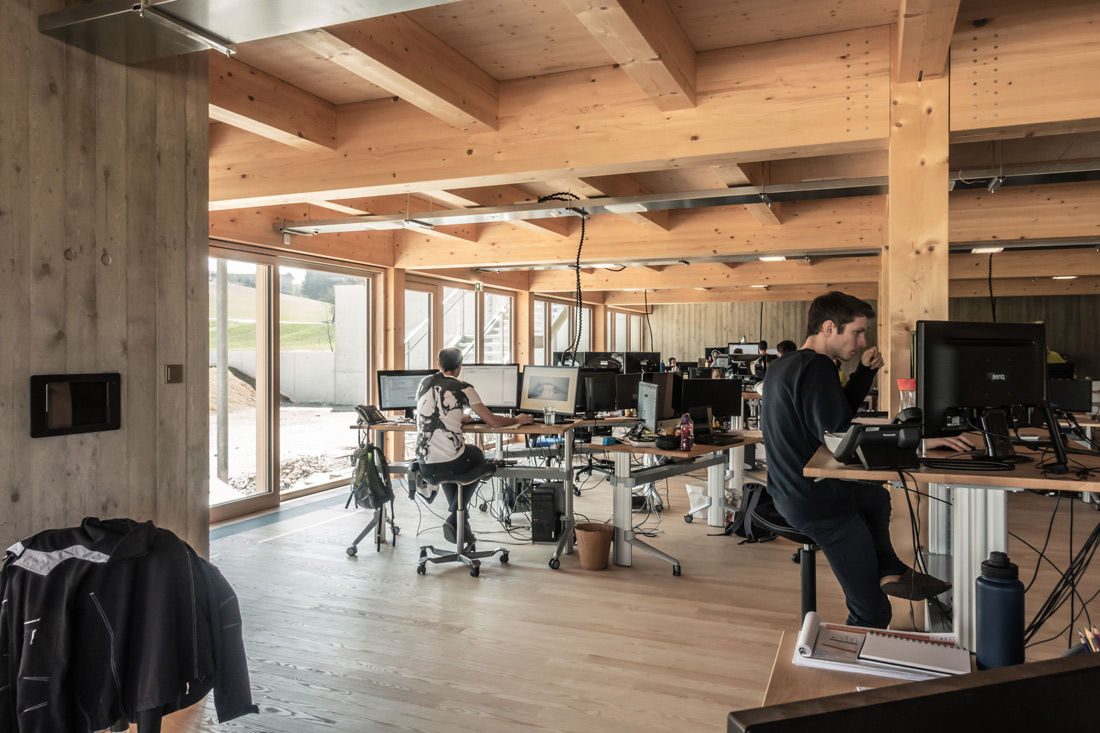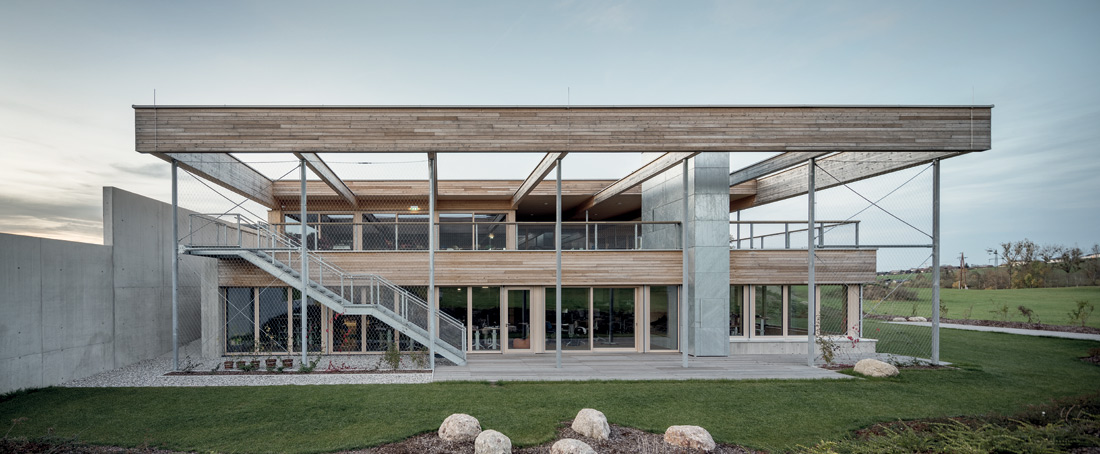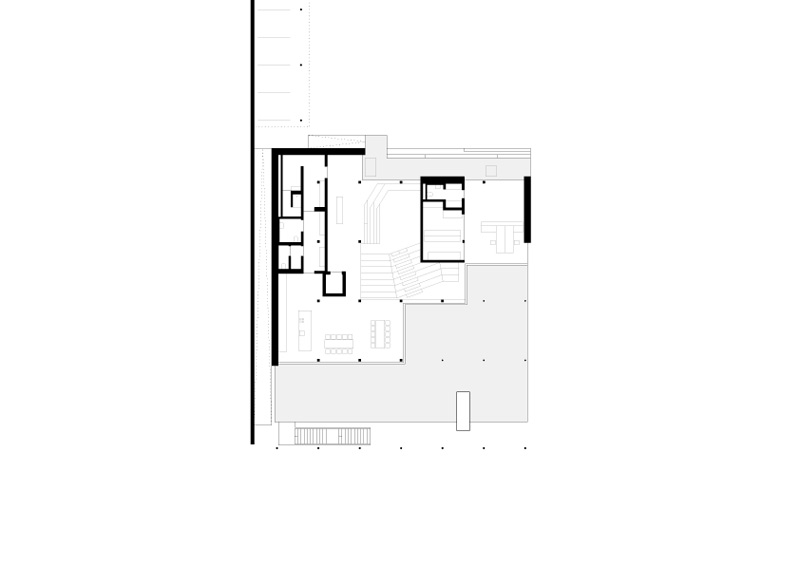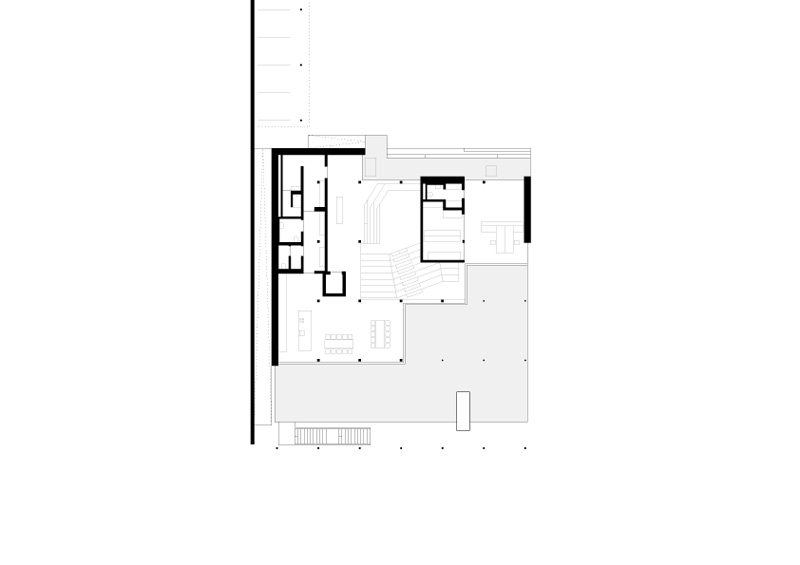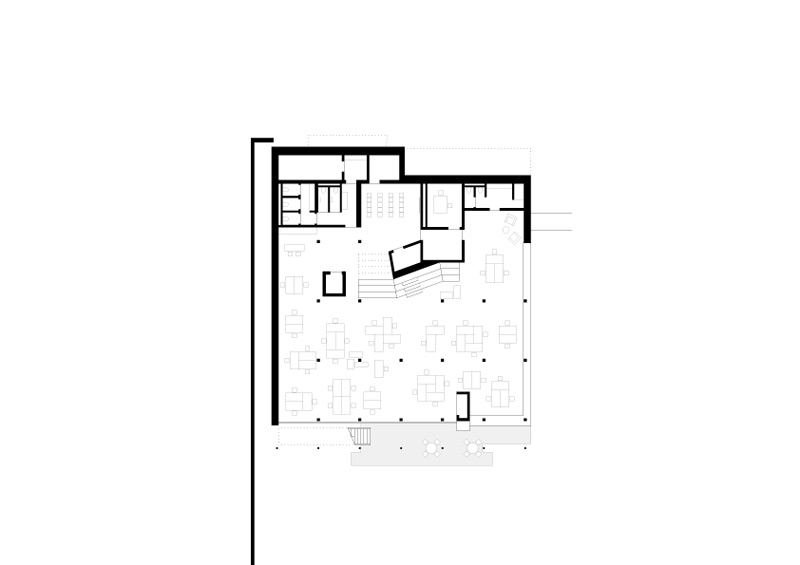 Credits
Architecture
LP architektur ZT GmbH; Tom Lechner
Client
Vivid Planet Software
Year of completion
2019
Location
Henndorf am Wallersee, Austria
Total area
762 m2
Photos
Albrecht Imanuel Schnabel
Project Partners
Lackner Egger Bauingenieure ZT GmbH, Innova Holz GmbH, Schlosserei Greischberger GmbH, Prehal Möbel GmbH
Related posts
Powered by