The goal of POKE design team was to create an ambience with a classic touch, which emphasizes the history of the old Karst house. A touch of freshness, a combination of rustic materials and modern details create a color palette in warm tones with accents of fresh pastel blue-green color, which in certain corners is further enriched by a matte black color which creates a beautiful contrast. Many natural materials such as stone, handmade terracotta tiles and wood are in harmony with modern glass walls in wine cellar and bedrooms. Most of the furniture was designed to order or restored with a thoughtful choice of material and textile processing, which further defines each piece of furniture.
In the lower part of the house there is a restaurant designed with the idea of an open space that is bright and breathable. The reception area combined with the bar and wine cellar are slightly more separate from the main part of the restaurant.
The design of each bedroom has its own story and interesting details that take the visitor into an elegant oasis. The idea of the bathrooms was to be a bit more modern, functional and above all comfortable, but still perfected with style. In the end, we can say that the Majda House is designed in the style of timeless design that will inspire visitors for many years to come.
Business model of the project
Investor's vision when starting the project of Villa Majda was to valorize hinterland of Istria Slovenia, as it is up until this point still not sufficiently exploited in terms of tourist facilities.
Investor wanted to establish a tourist facility that unites with the land on which it is build and it's grounded on the tradition of the area (Kars and Istria). This was incorporated in the construction process, where natural materials were mainly used, together with stones, ceramics and wooden elements.
The main purpose of the new facility is to serve customers with great understanding of cultural heritage, with higher purchasing power, as well as lovers of beautiful things in search of total relaxation. Villa can be rented as a whole (together with services of a 4-star hotel), it is also a perfect location for wedding ceremonies and other type of events.
One of the core values of Villa Majda is the respect for nature, the area where it's placed and its surroundings. That is why maximum capacity of guests (for wedding and events) is 50 persons. Sustainability is also a part of our culinary offer, where we tend to collaborate with local producers from nearby (KM 0).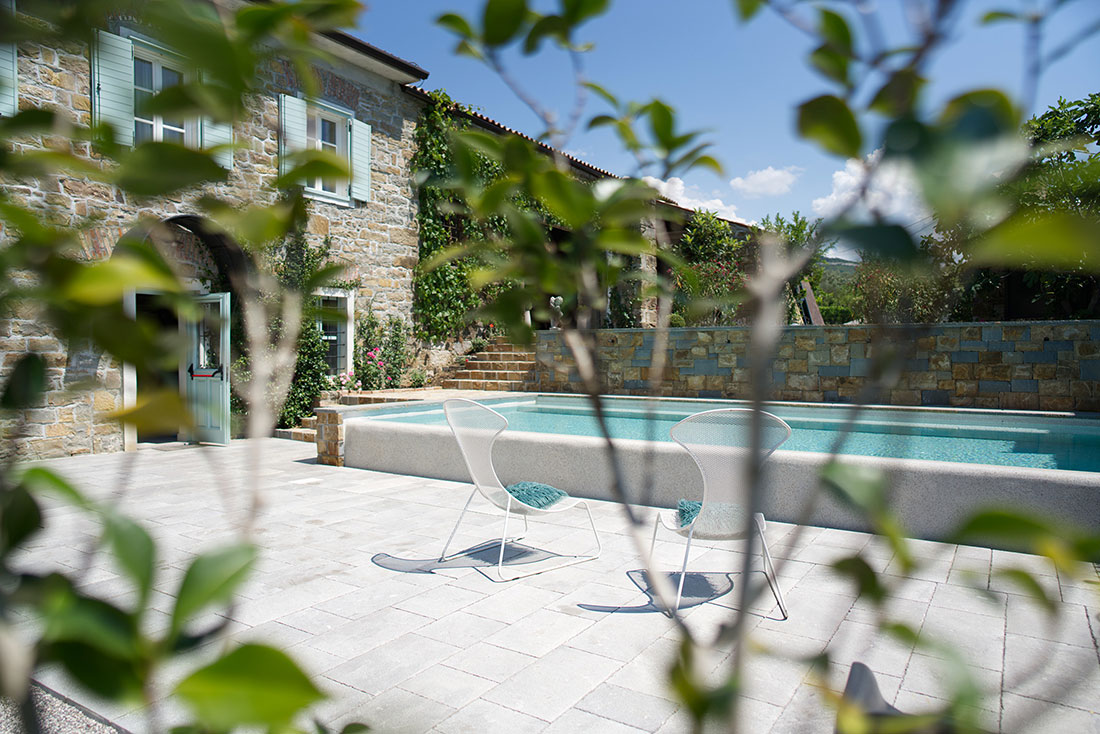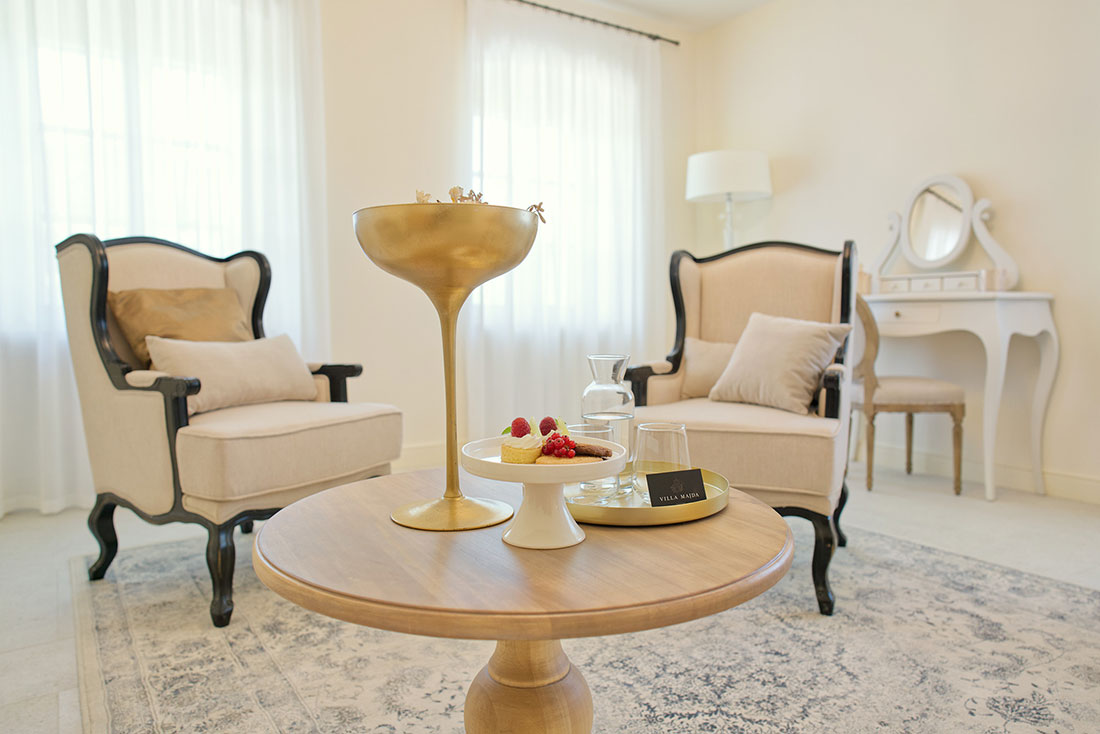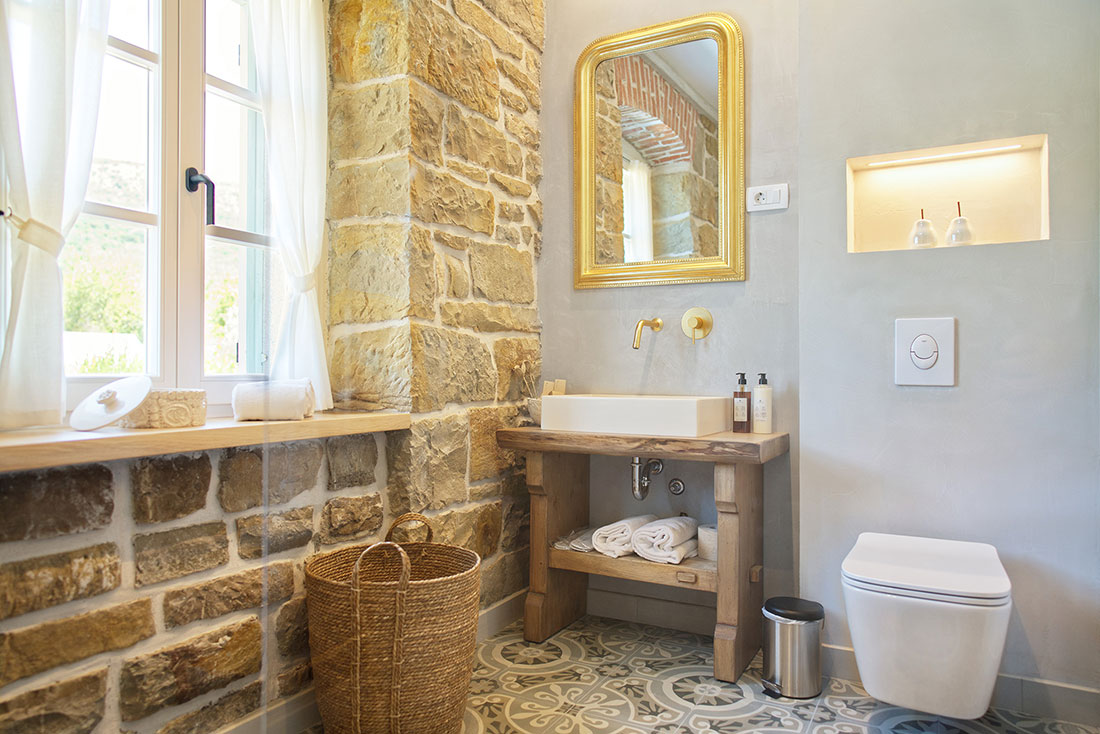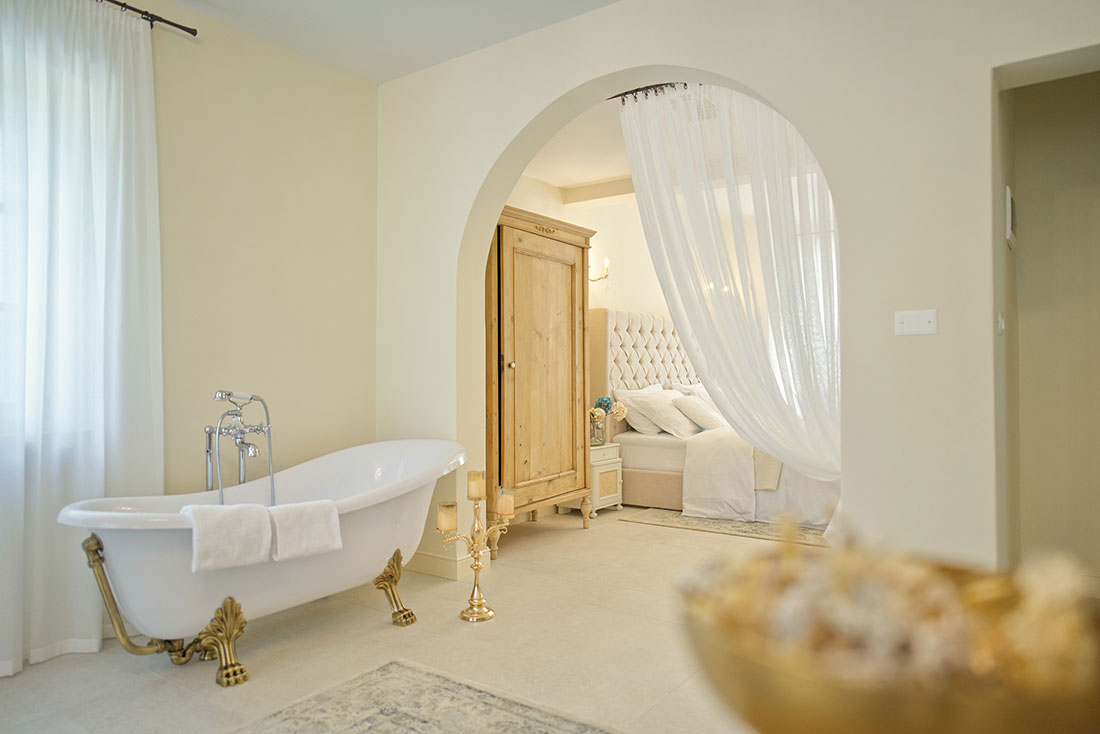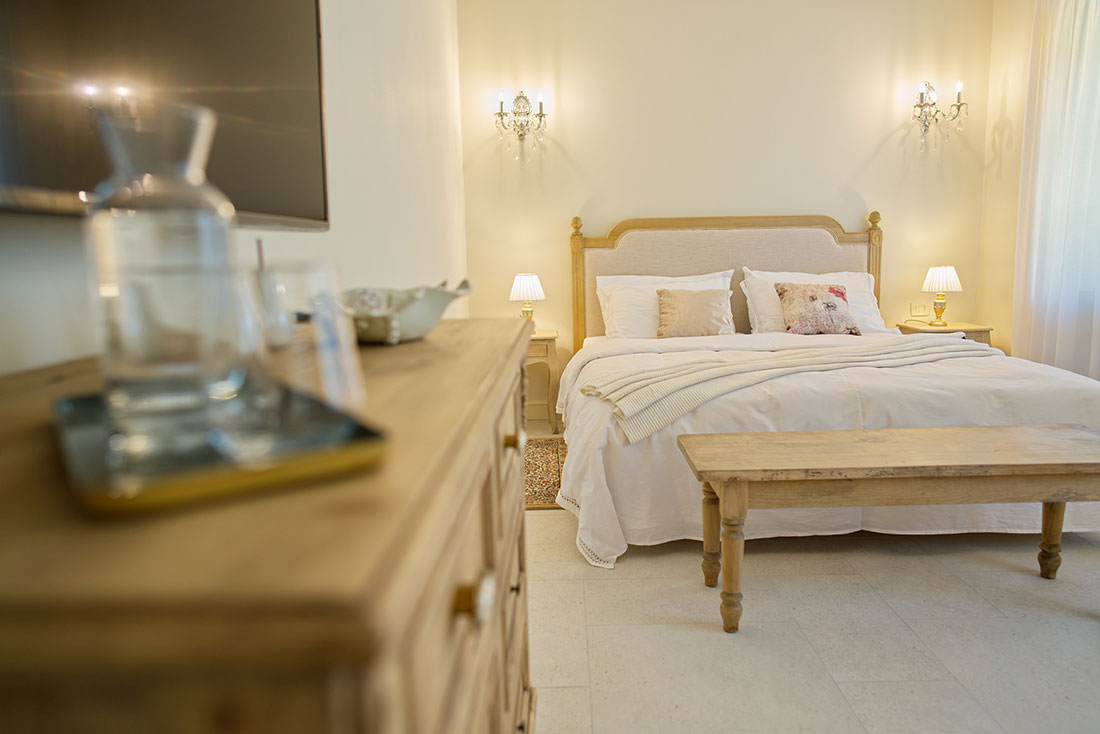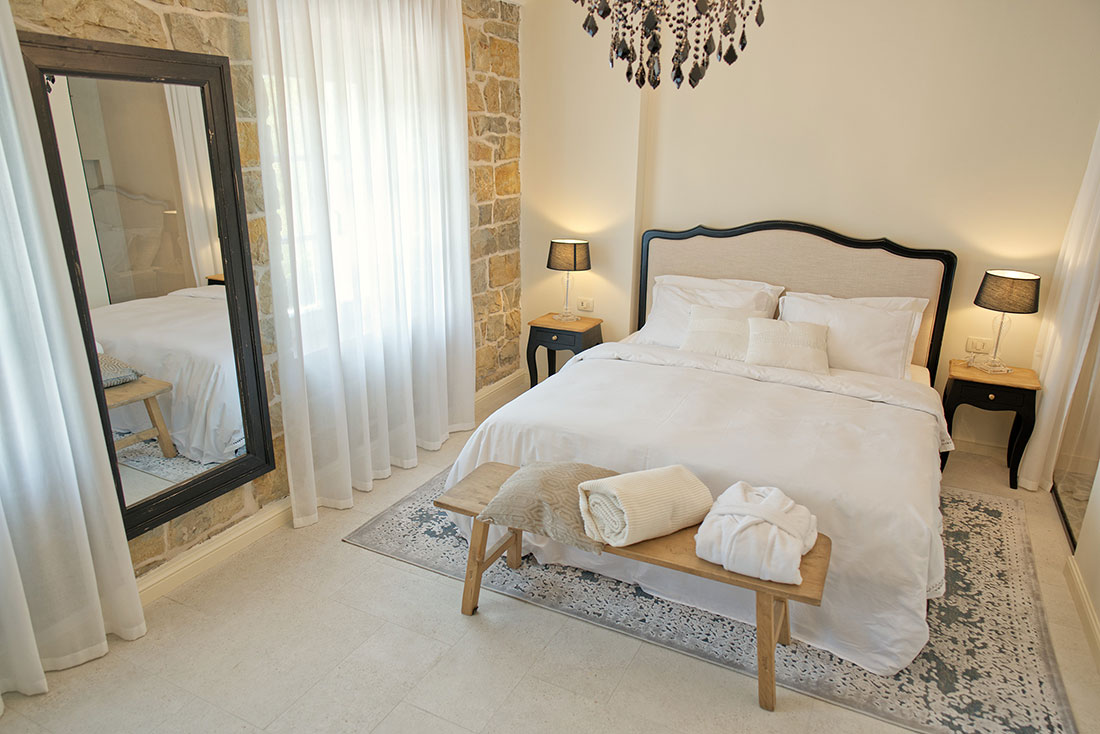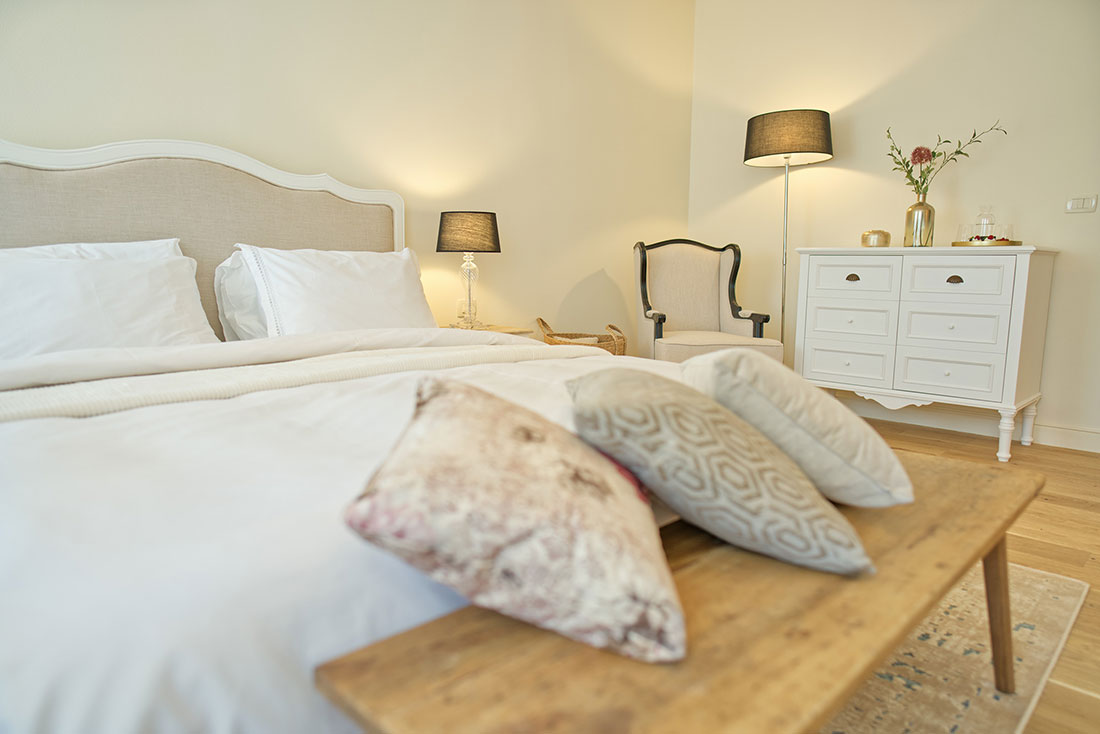 Credits
Autors
POKE studio d.o.o.; Petra Božič & Tanja Grujičić
Client
KOZA turizem in gostinstvo d.o.o.
Year of completion
2020
Location
Osp, občina Koper, Slovenia
Total area
470m2, terrace 31m2, barn 100m2
Site area
2.300m2
Photos
Rok Jurman
Project Partners
Vermobil Italia, design POKE studio, furniture costume made by Polonca Ferjan s.p., Daniel Rubinetterie, VIVES, REFIN in ARTCERAM, Ideal Lux
Related posts
Powered by