The idea for an end-grain wooden cutting / serving board emerged while thinking how to reuse smaller wooden offcuts, a byproduct in the shape of 4/4cm that was produced while making other, bigger solid wood furniture pieces in our studio.
Larger, built-in end-grain butcher's block surfaces are usually used, as name suggests, by butchers and in professional kitchens because of its high quality and durability. We transformed it into a smaller standalone object for home use with distinct graphic appearance – smaller pieces of oak cubes are assesmbled into a mosaic-like symmetrical pattern that resembles a lace or similar knitworks.
While the production process is exactly the same for all the boards, the pattern on each one is different due to natural properties of the material.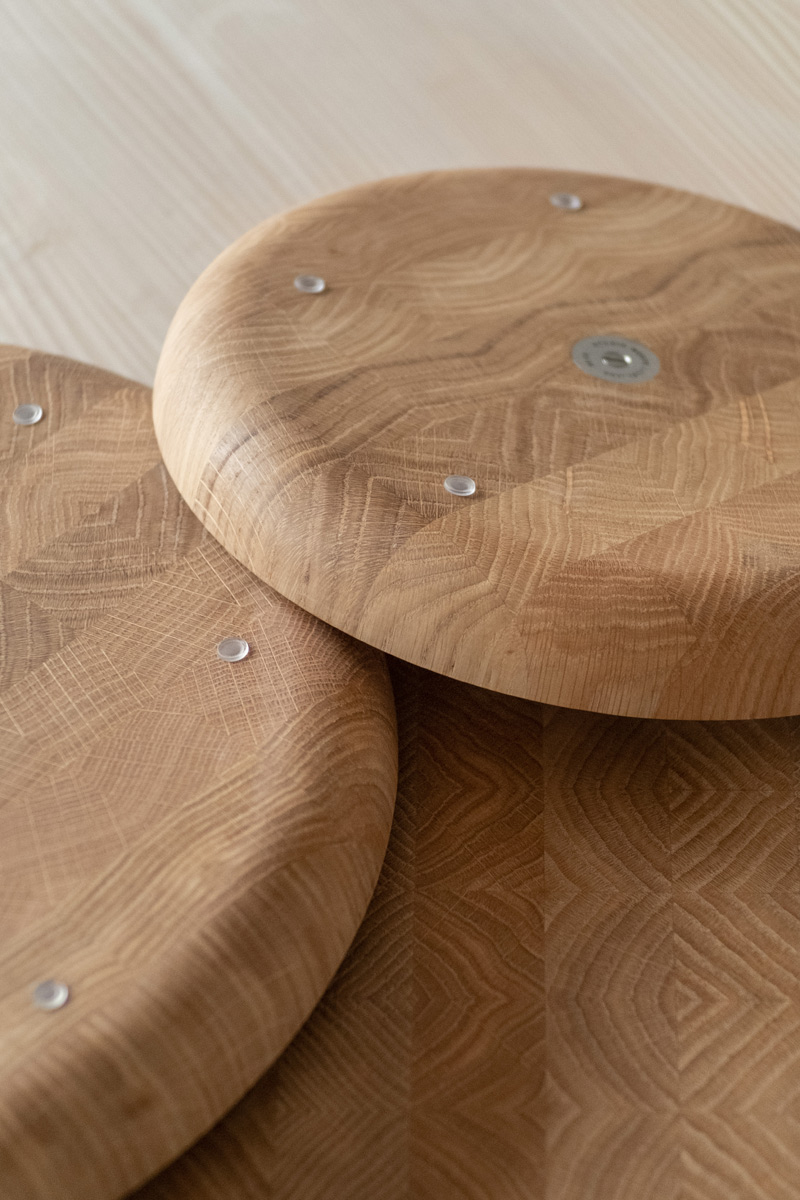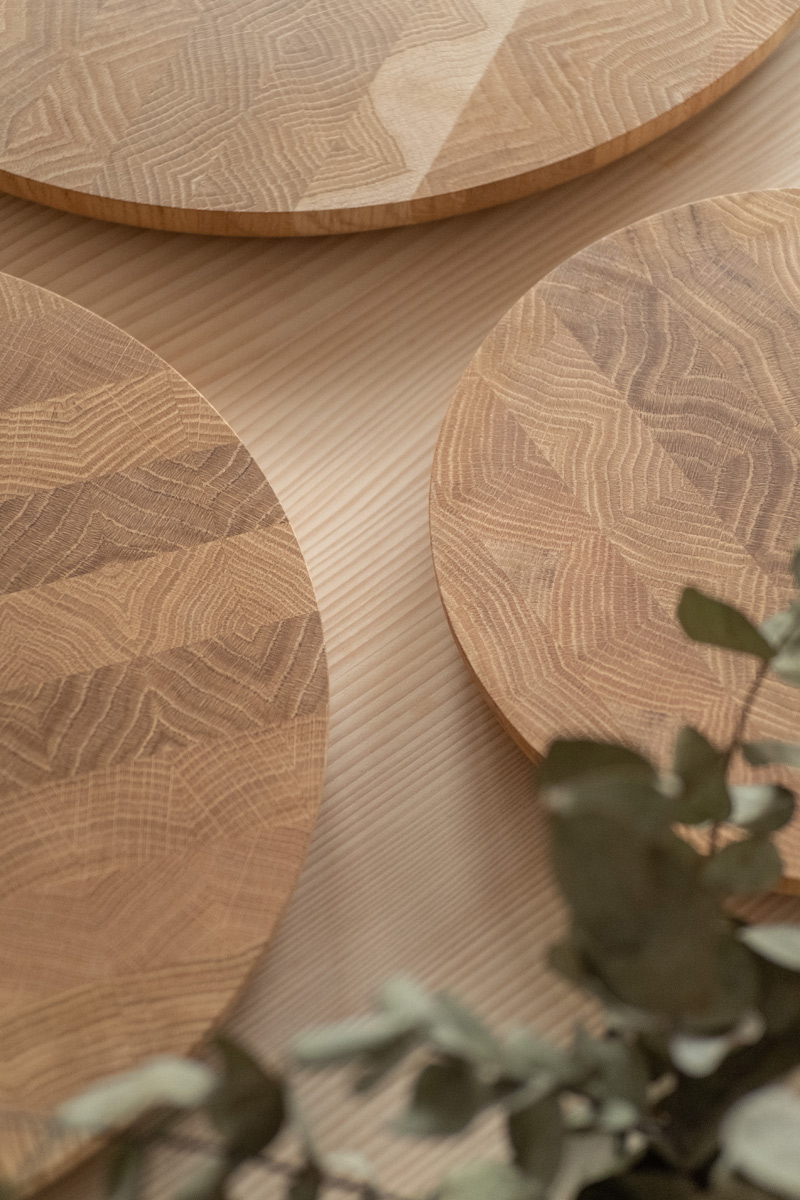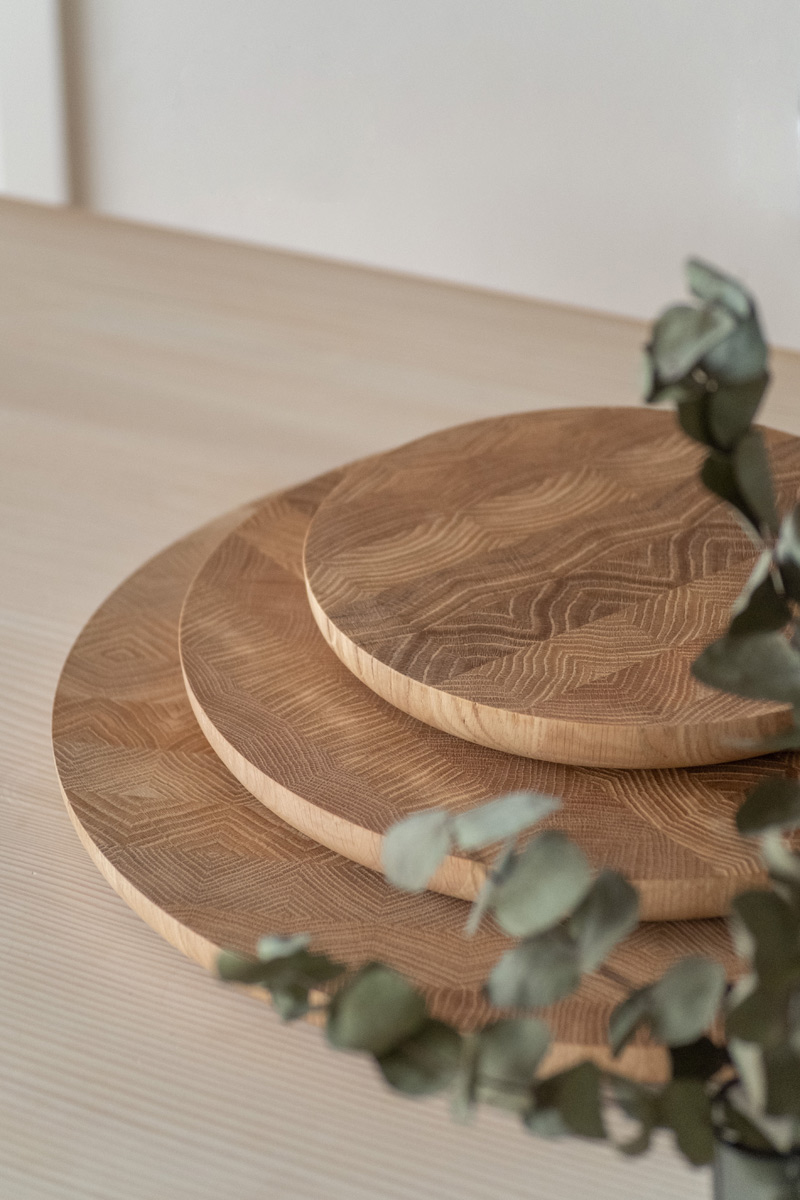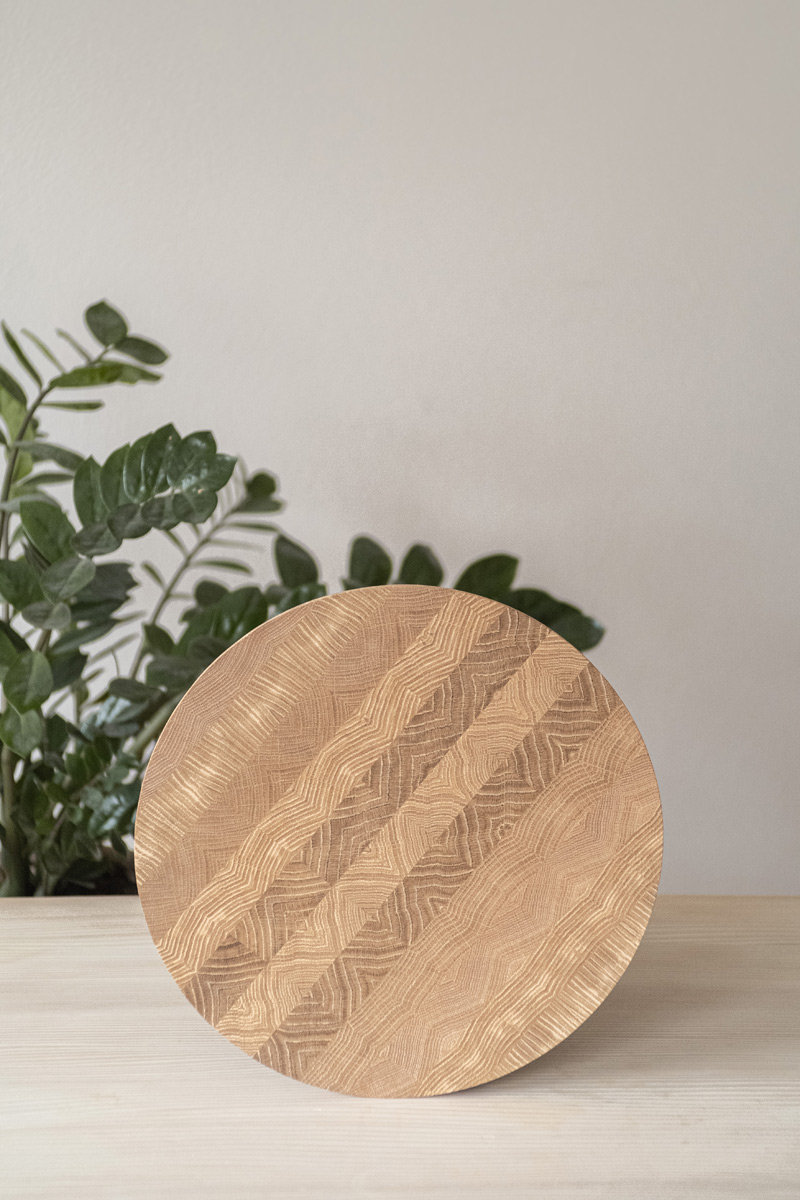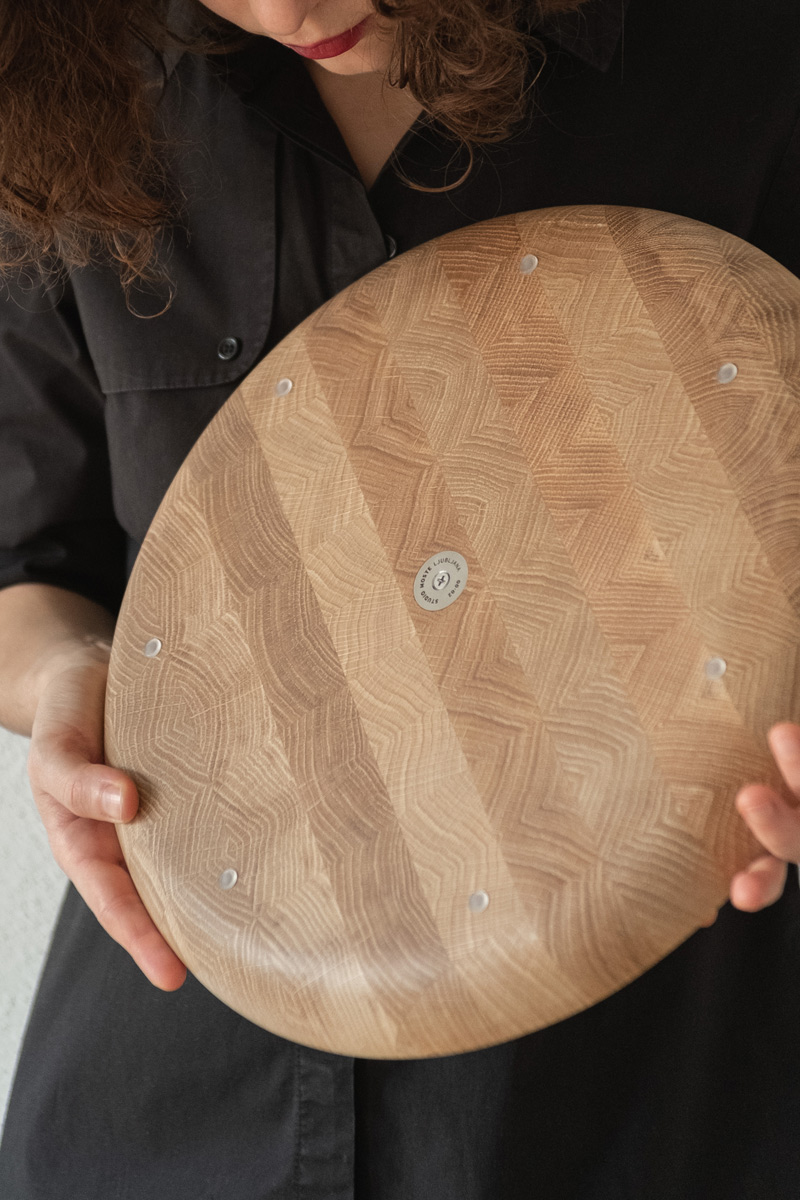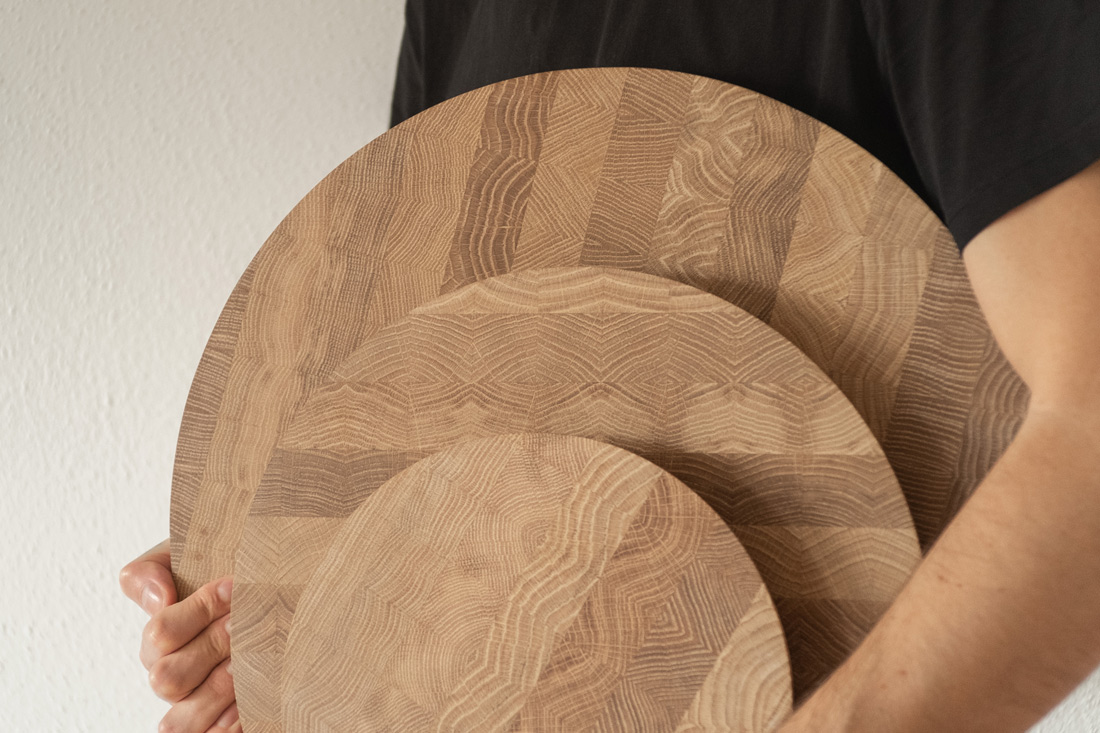 Credits
Design
Studio Moste, Slovenia
Manufacturer
Studio Moste, Slovenia
Year of production
2019
Photos
Studio Moste
Related posts
Powered by