A 100 square meters single storey family retreat with living space, two bedrooms, two bathrooms, wardrobe and a storage room. House is located on the Northern slope of Bulgaria's Stara Planina in forested area rich of mineral water springs where the water formed ground is filled with large oval stones. The constantly changing landscape palette in the area offers majestic views throughout the year.
Client brief required simple method construction with basic finishes palette and fit out, on a low budget. Selected was a painted timber cladded structure on a concrete base slab. Timber was sourced locally and the structure was erected on site by a two man team. Large non-openable glazed panes are fixed directly to the timber frame. Ventilation is provided via hatches into the walls.
Design concept aimed for a not compromised yet not pretentious simple building that would not intrude into the rich landscape.
What makes this project one-of-a-kind?
Affordable and non-intrusive design for a comfortable little house.
Text provided by the architects.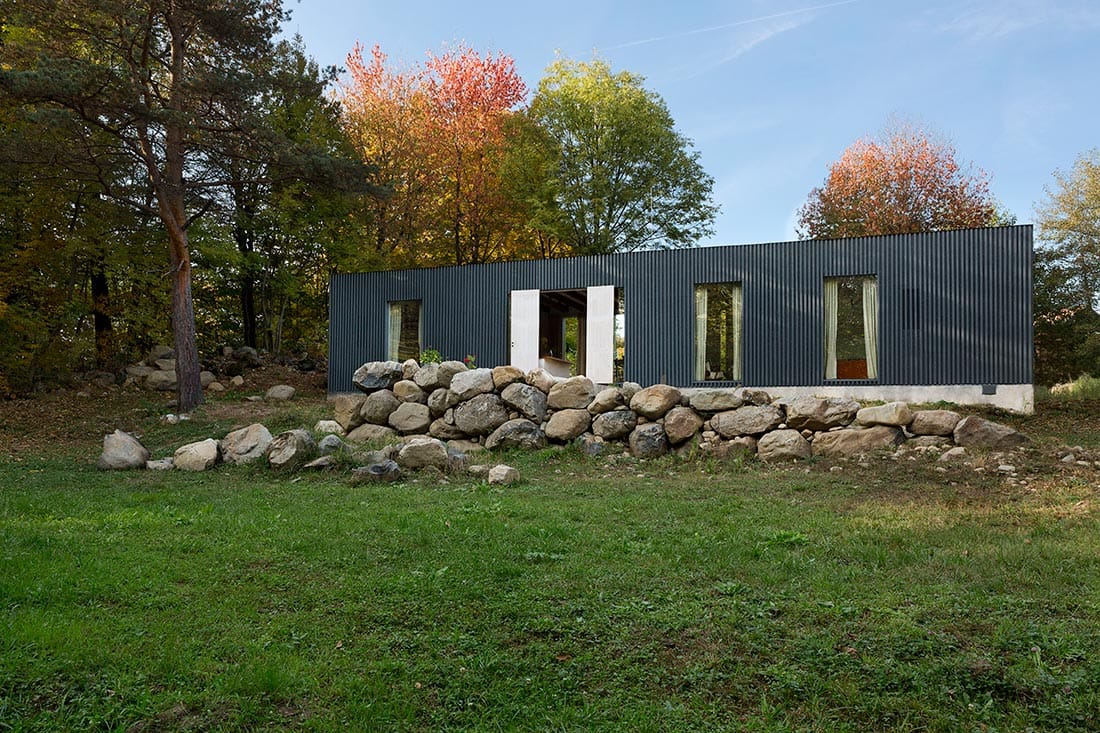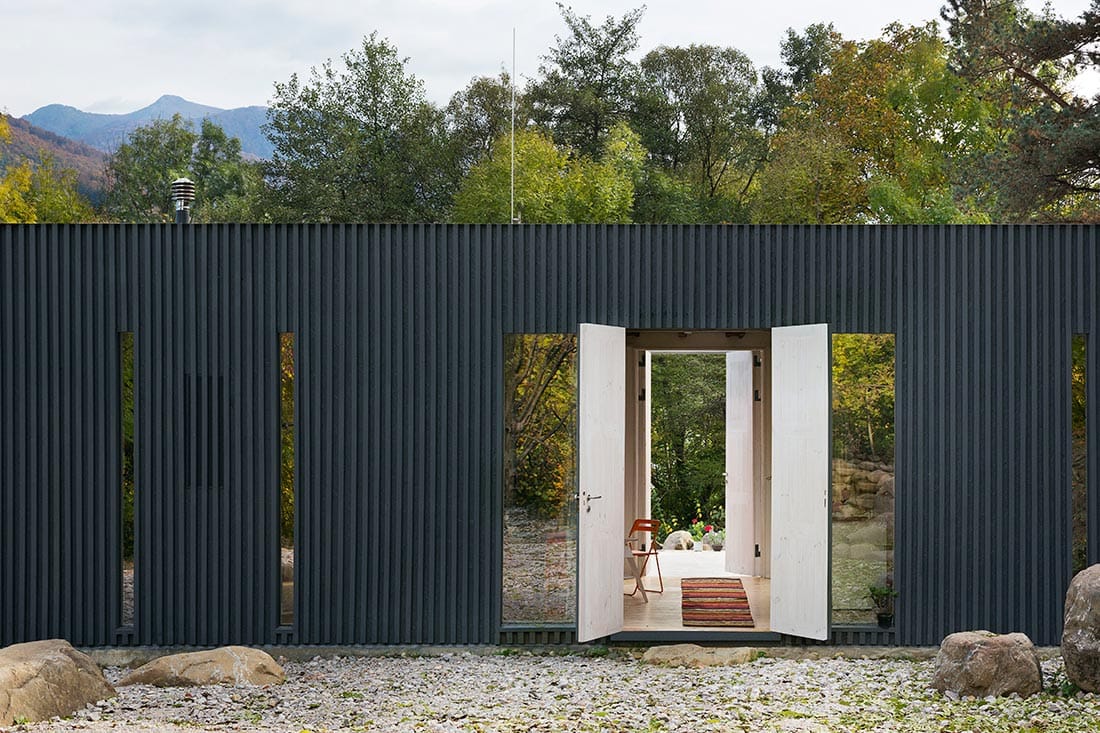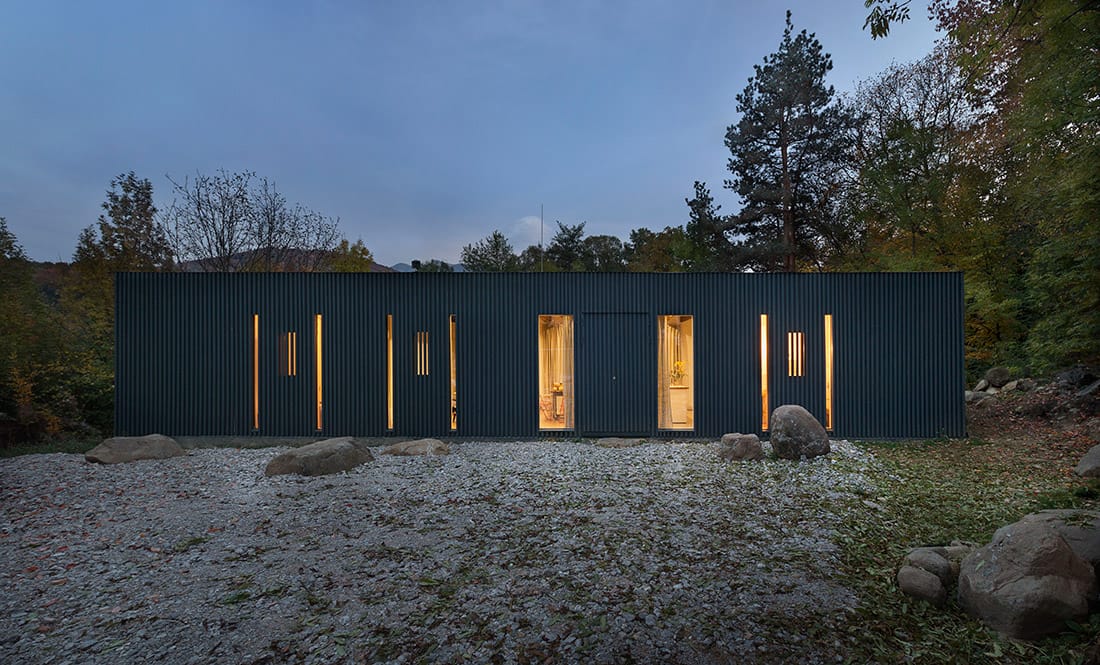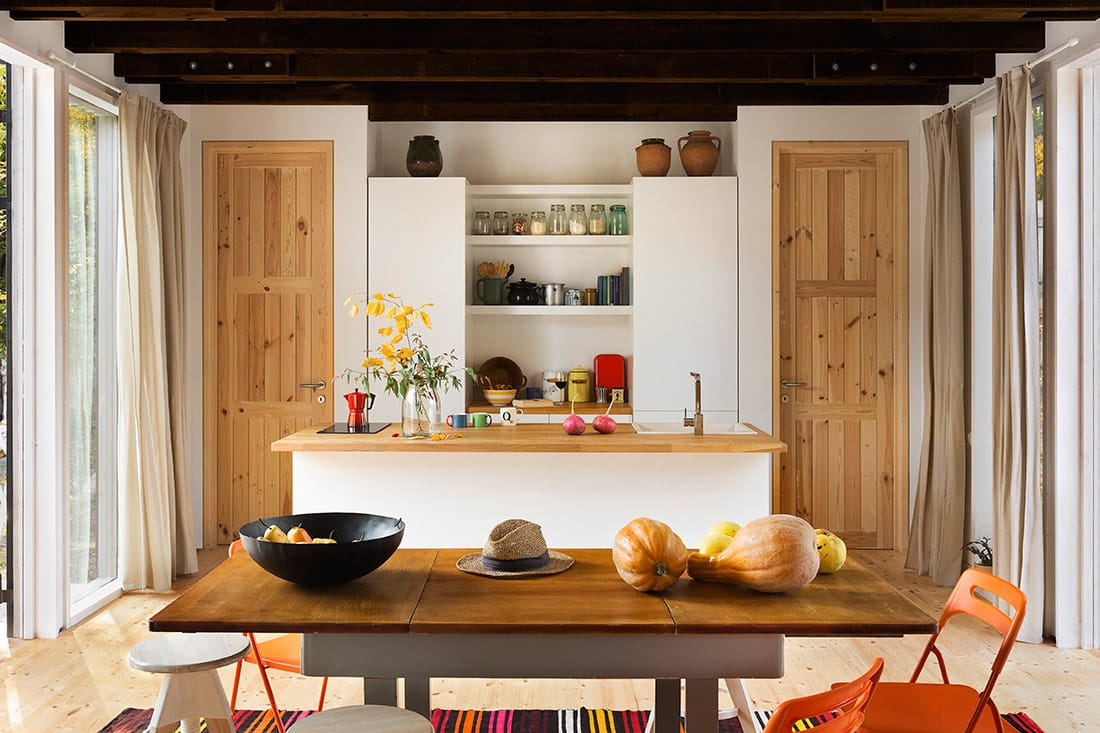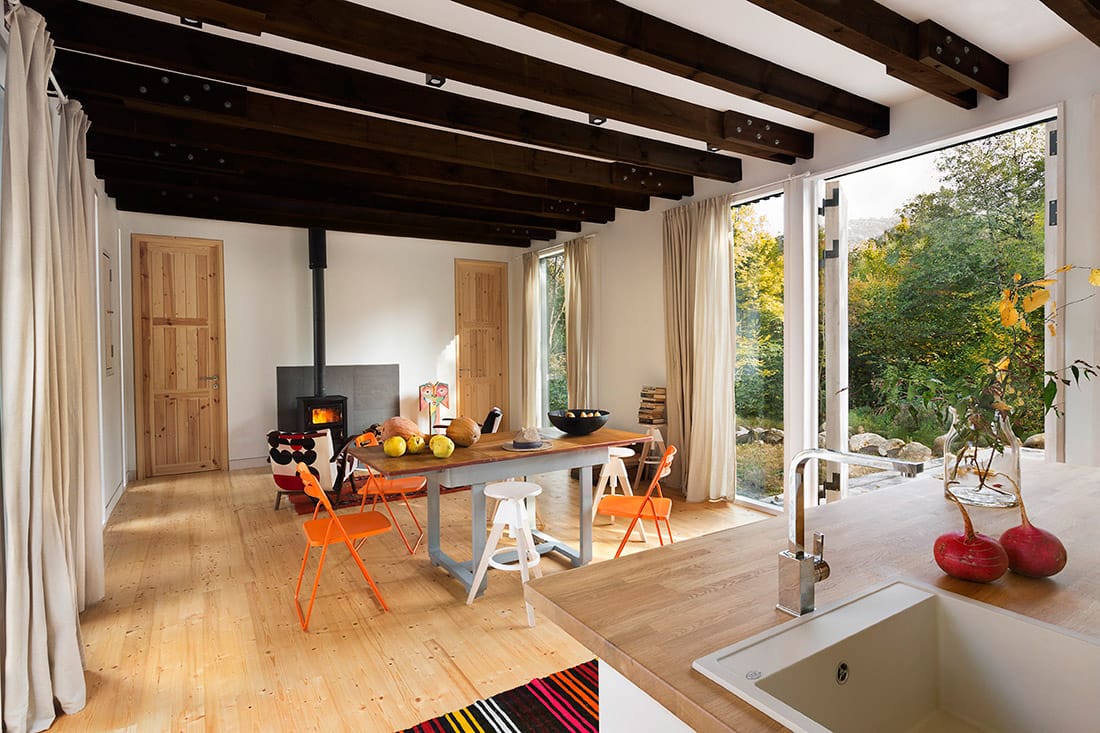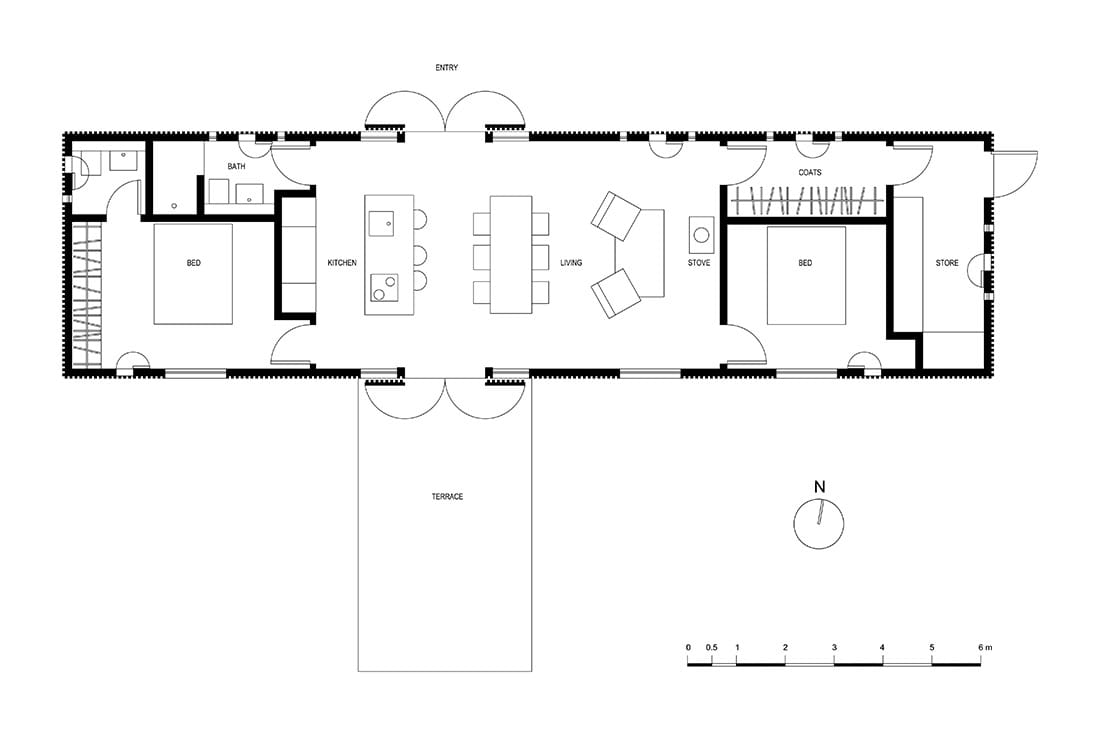 Credits
Architecture
Rado Iliev
Year of completion
2018
Location
Stara Planina, Bulgaria
Area
Total area: 100 m2
Site area: 1700 m2
Photos
Vencislava Vassileva
Project Partners
OK Atelier s.r.o., MALANG s.r.o.
Related posts
Powered by