This project represents the conversion of two apartment buildings from the 1940s into a medium-term accommodation facility. Standard and available materials and interior elements were used. However, their atmosphere creates the essence of a typically Prague apartment. The minimalist equipment is complemented by individual pieces by important designers of the interwar period, the paintings are also from the production of important period painters. A reference to the civil functionalism of Prague living.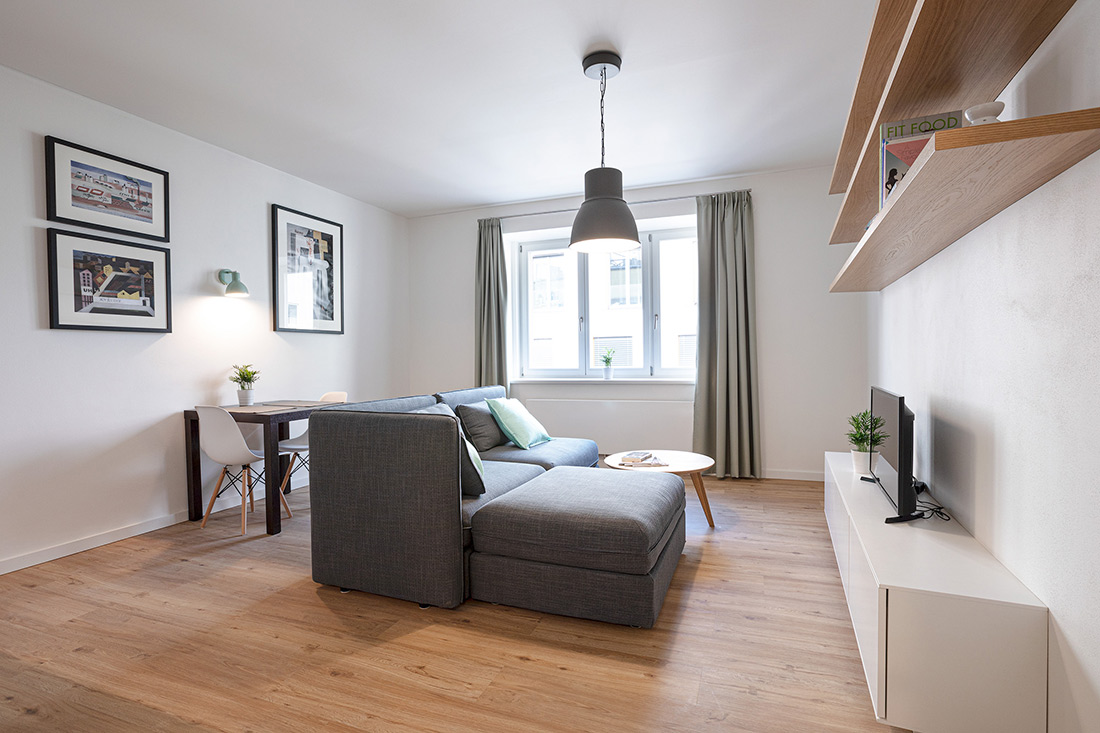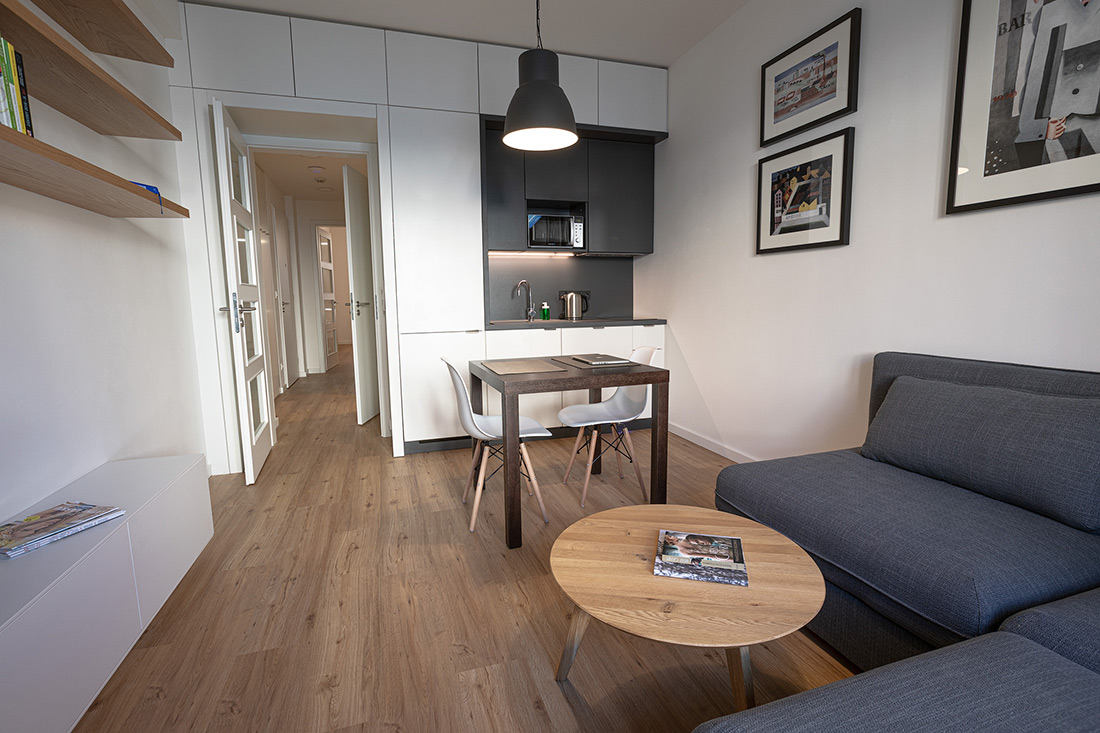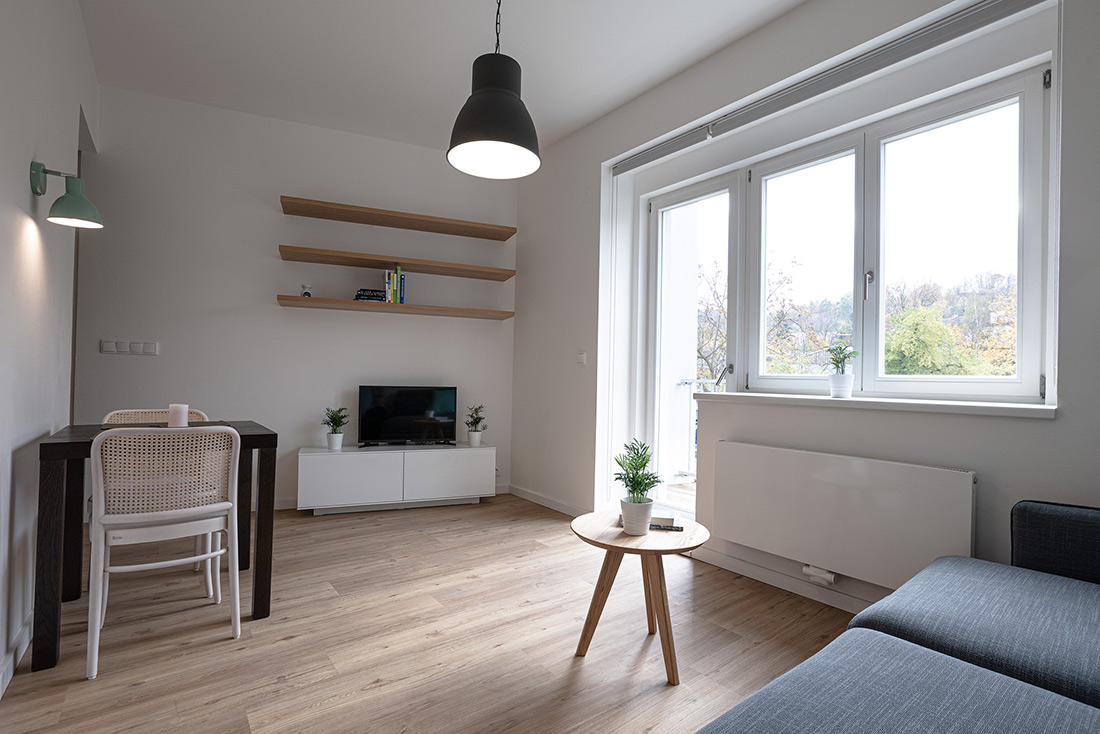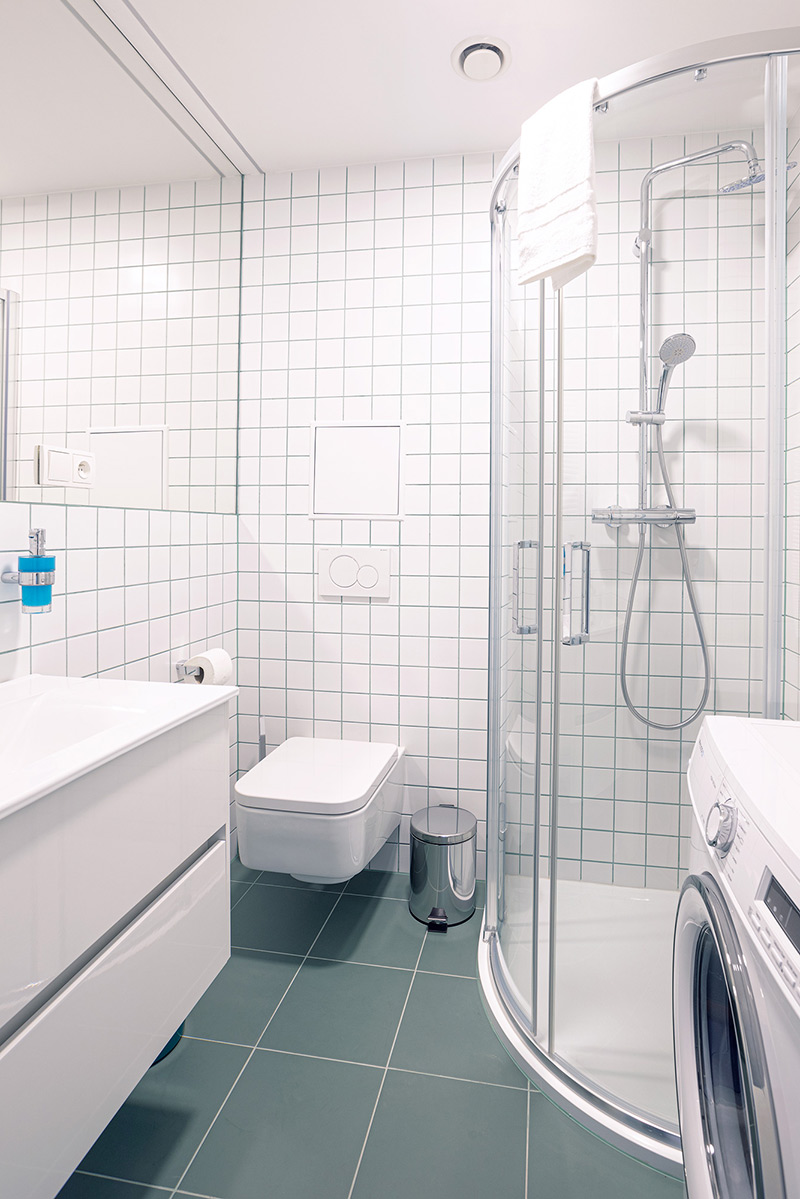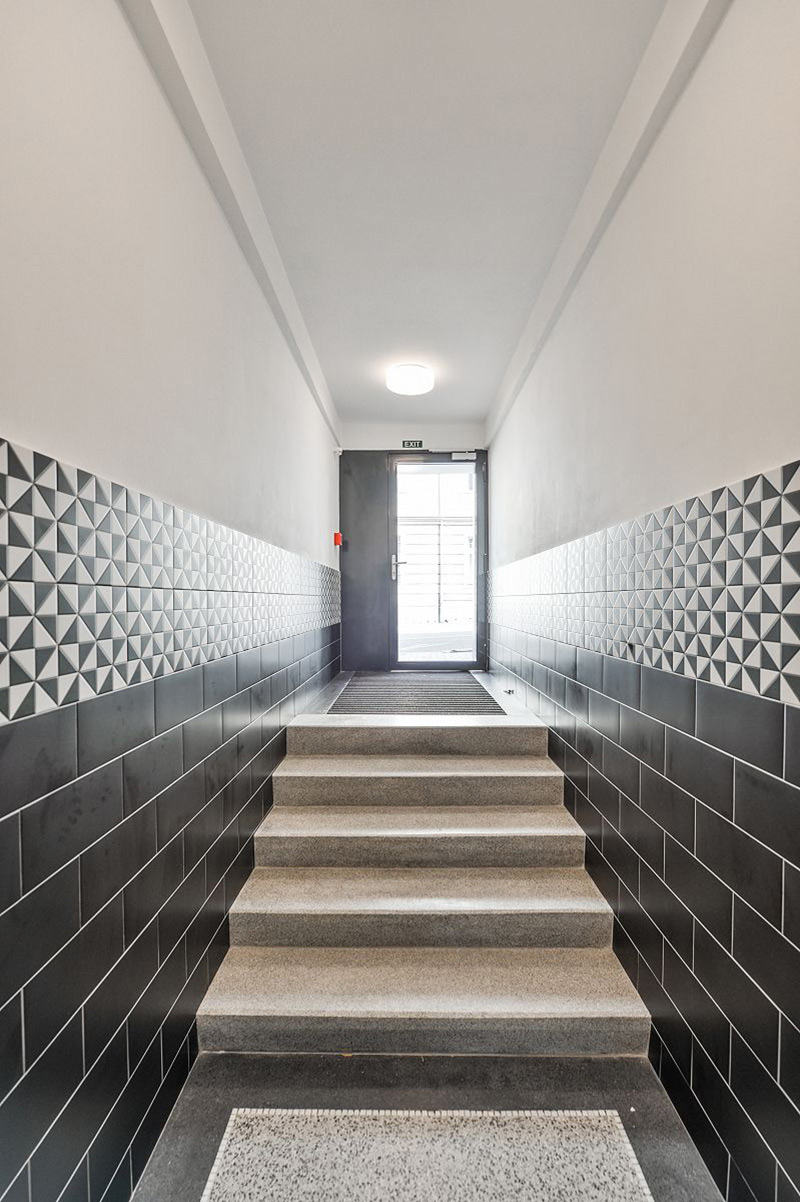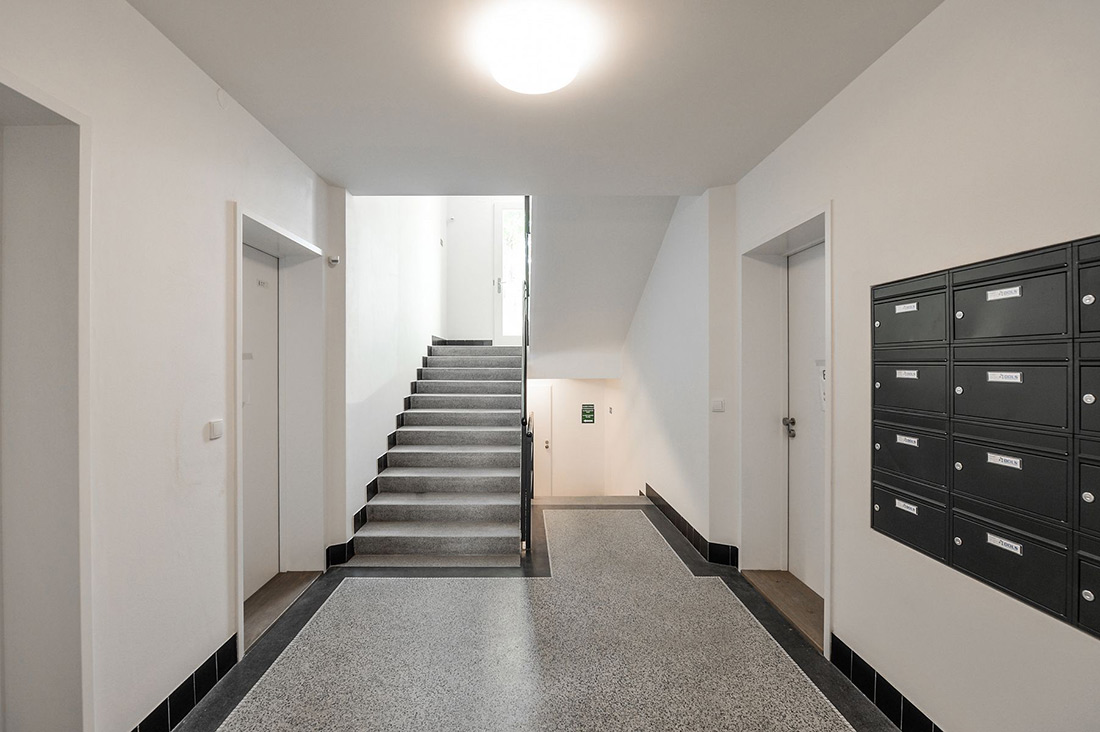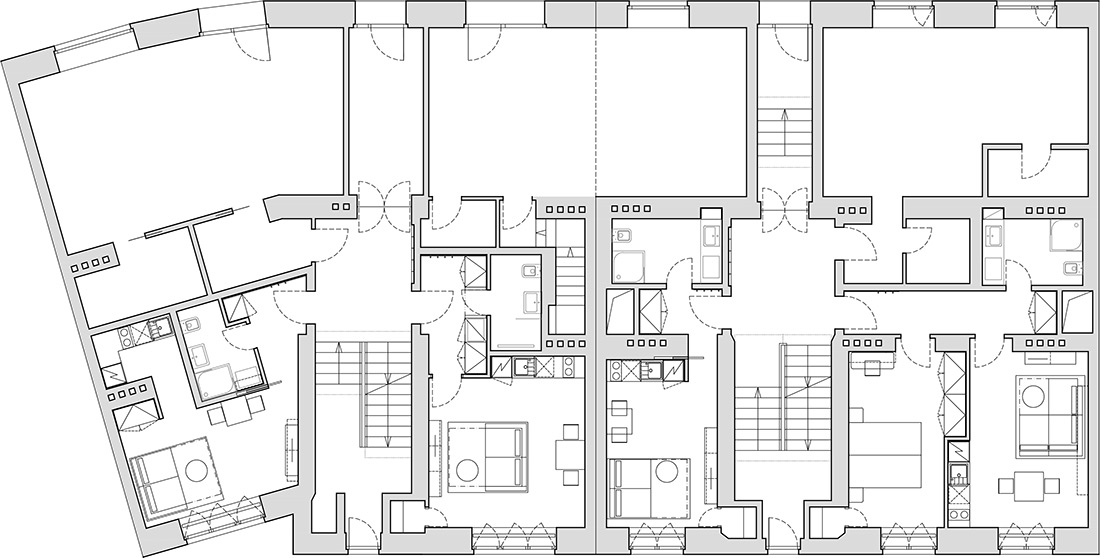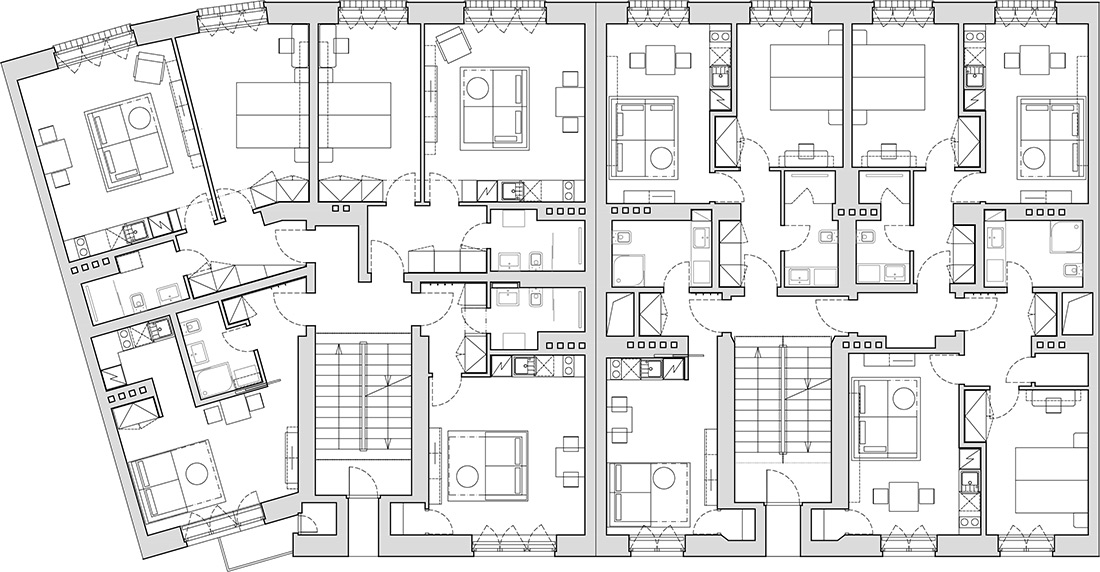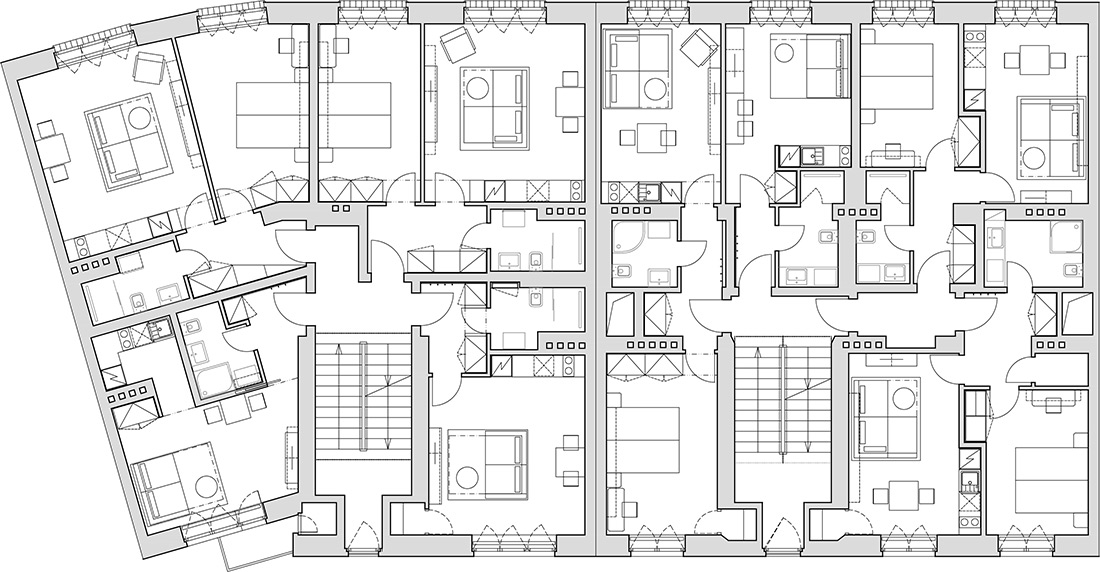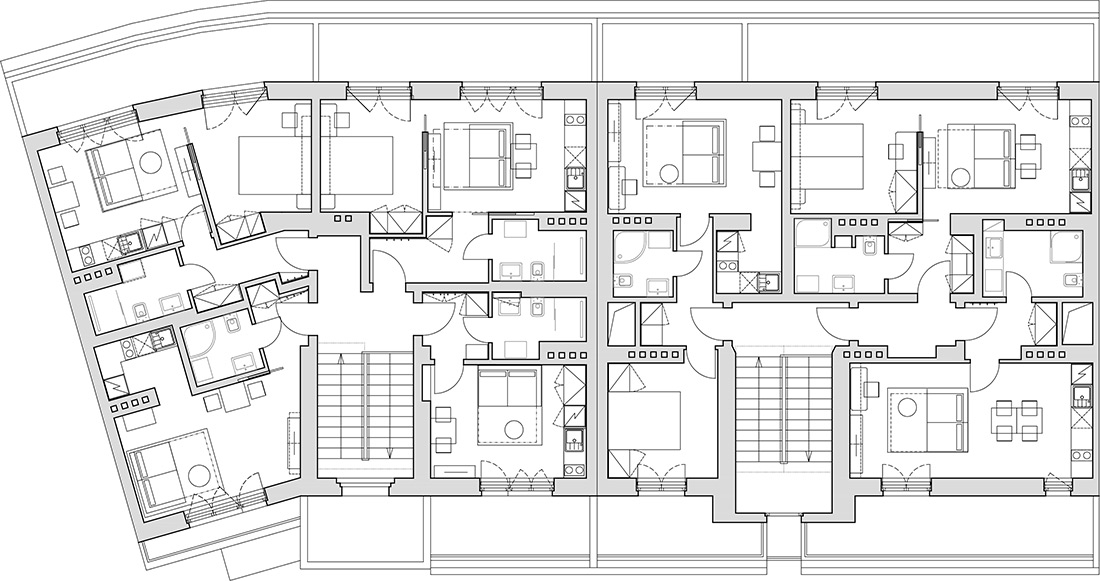 Credits
Interior
m4 architekti s.r.o.; Matyáš Sedlák, Klára Sedláková, Jana Vlčková
Client
Egida Czech a.s
Year of completion
2019
Location
Prague, Czech Republic
Total area
1.000 m2
Photos
Petr Čaník
Project Partners
Main contractor
Konsit a.s.
Other contractors
DVD Jaroměřice, EPONA Interiors, Laufen, RIHO, Hueppe, Casalgrande Padana, Rako, Ikea, EGLO, OSMONT Ltd., Petridis Lighting, Parador, Truhlářství Petr Kaiser s.r.o., Gerbrich, Flowbox
Related posts
Powered by