The steep and narrow plot with relatively small area and northern slope lead to architectural solutions in creating a pleasant living environment. The design meets the original value of local architectural heritage such as order, simplicity and functionality. The buildings are designed in order to achieve new values in accordance with today's lifestyle. One of the goals was setting the appropriate human scale, building proportions and size. In such a steep terrain, the objective was to make the building to be the part of the landscape.
Small volumes that are interconnected in such a way to realize the rich spatial relationships between inner and outer space. Given all of the above, flat roofs are elements that allow maximum use of the outdoor space and outdoor living, which is an important feature of using traditional Mediterranean architecture. The whole plot is perceived as an integral structure consisting of spaces of different character. Suitable local climate provides a splendid growth of native plants, which are a very important factor in the local region.
What makes this project one-of-a-kind?
Access and functionality of a small area with specific morphology and improving the quality of the space with built structure while interweaving indoor and outdoor space.
Text provided by the architects.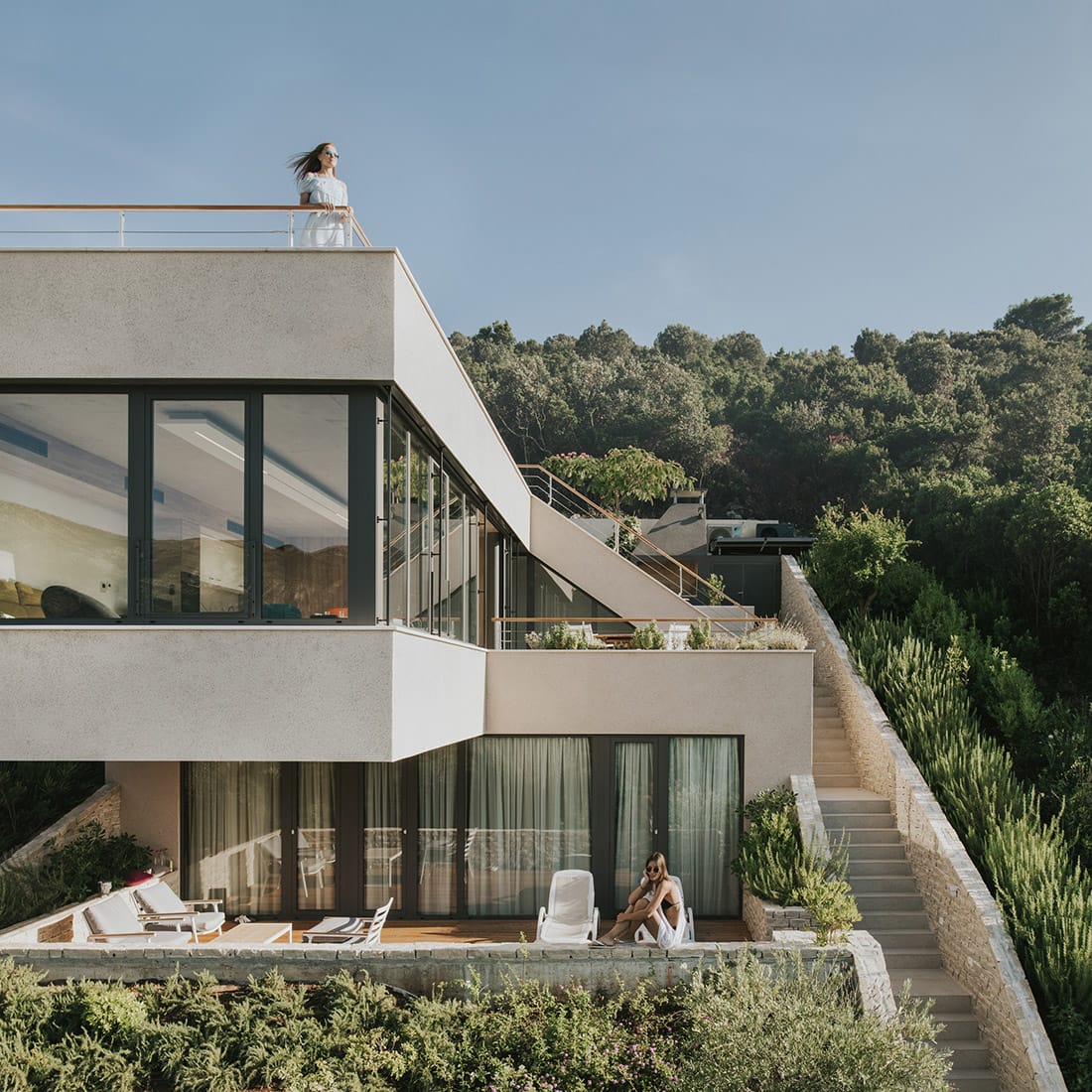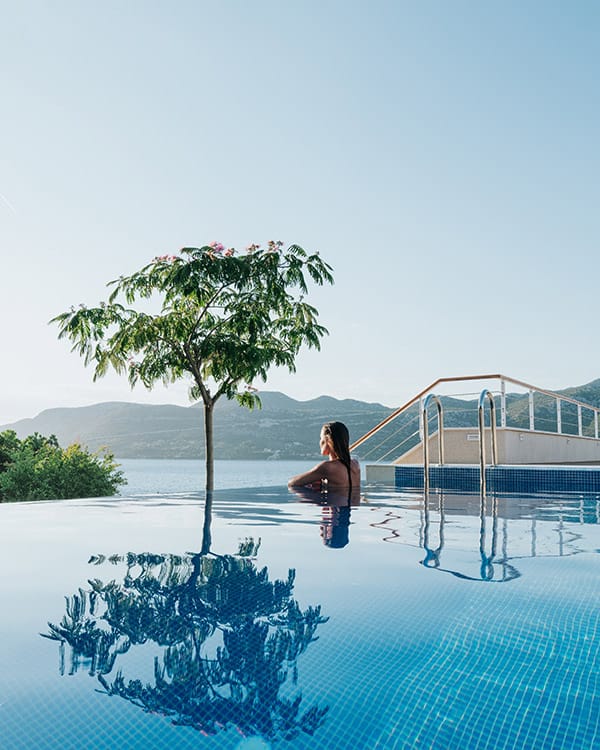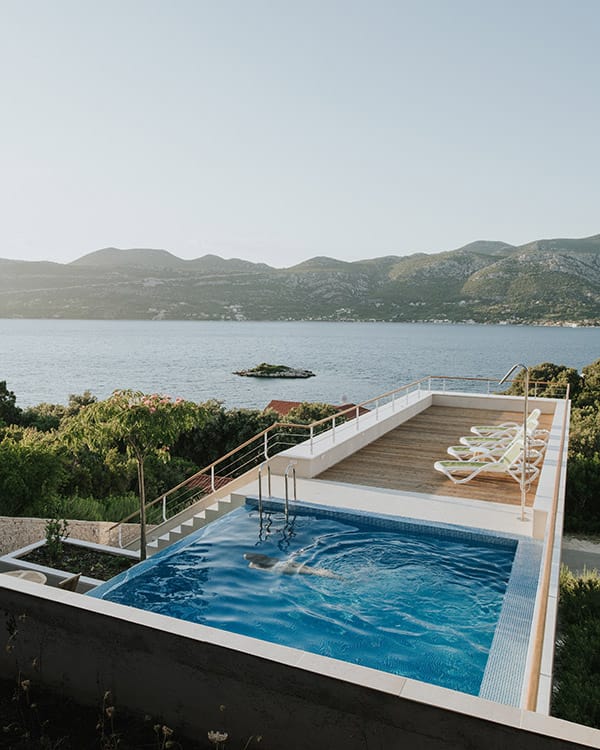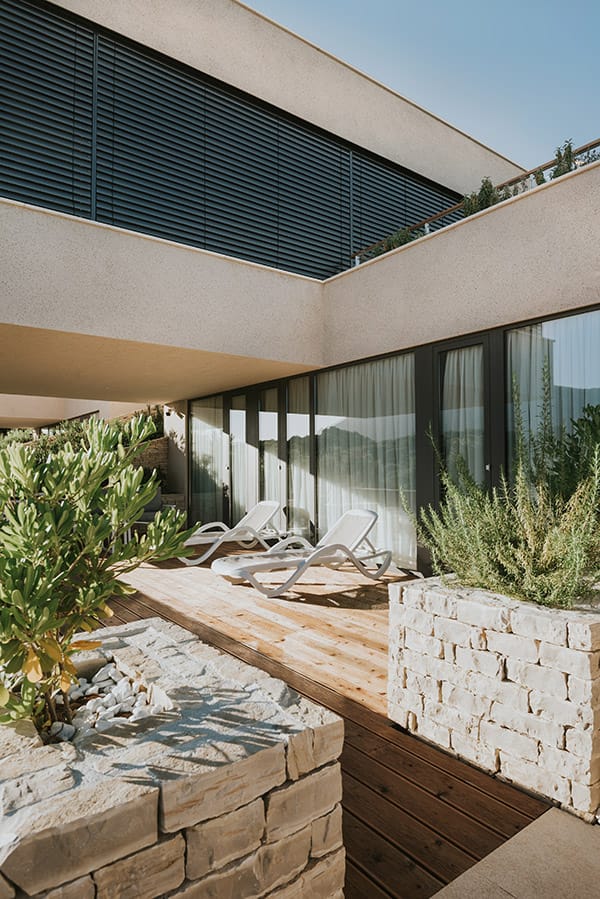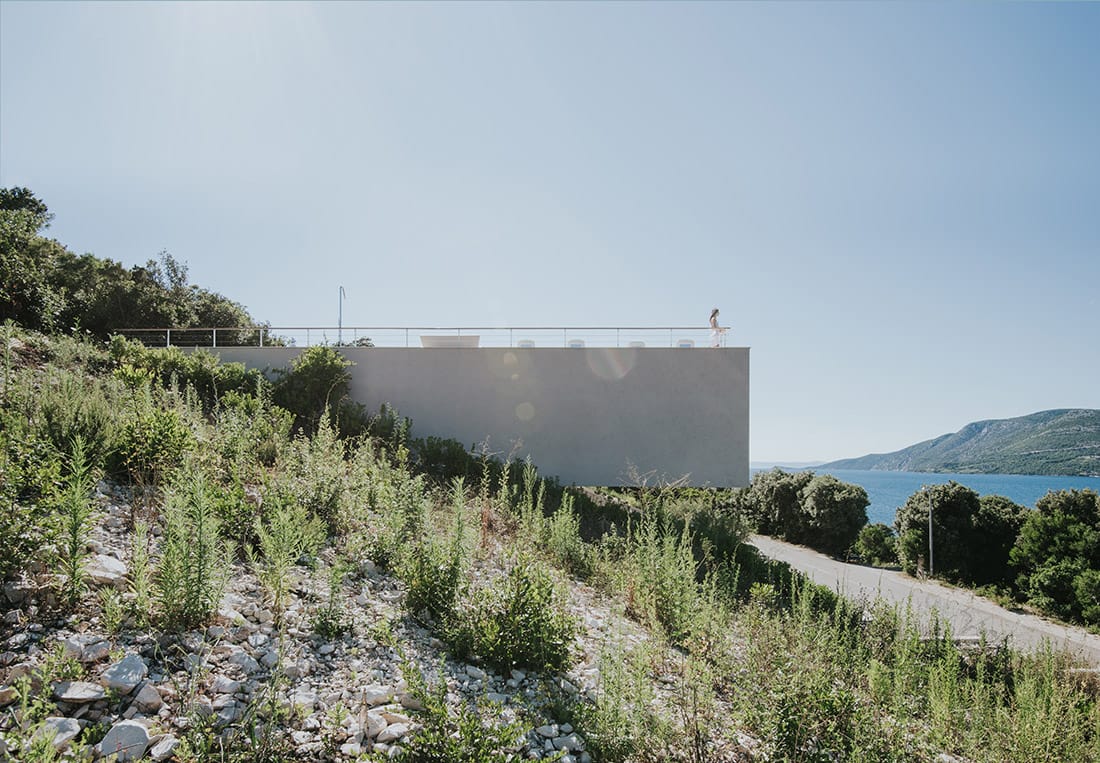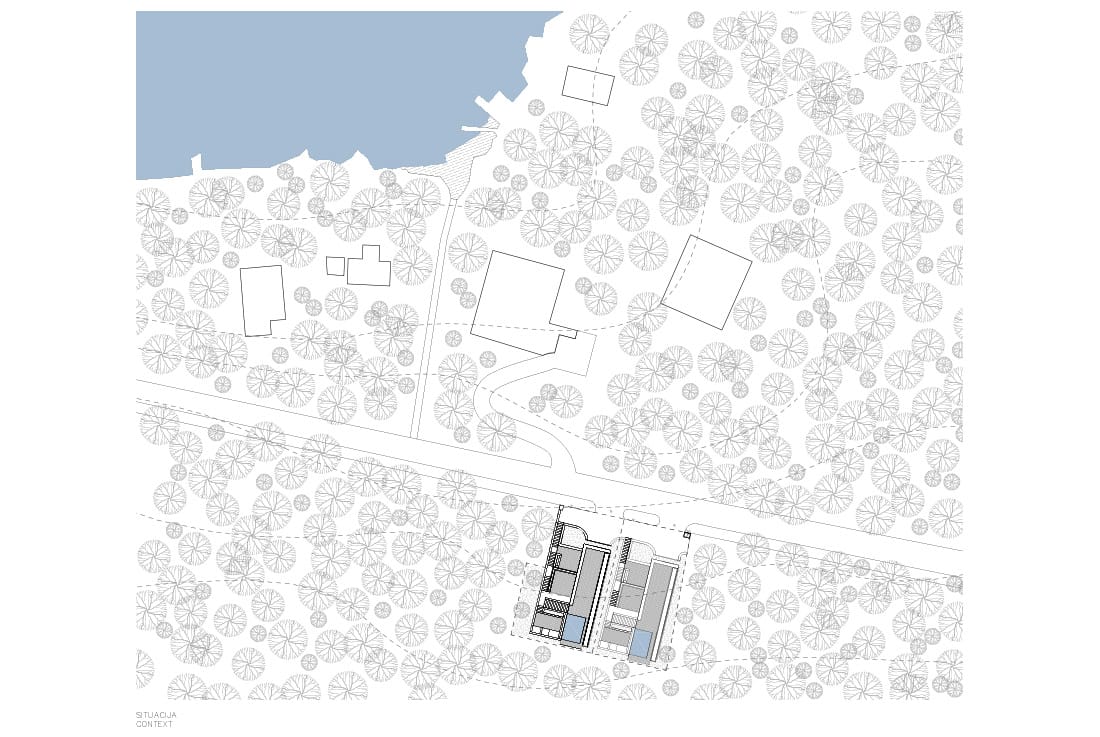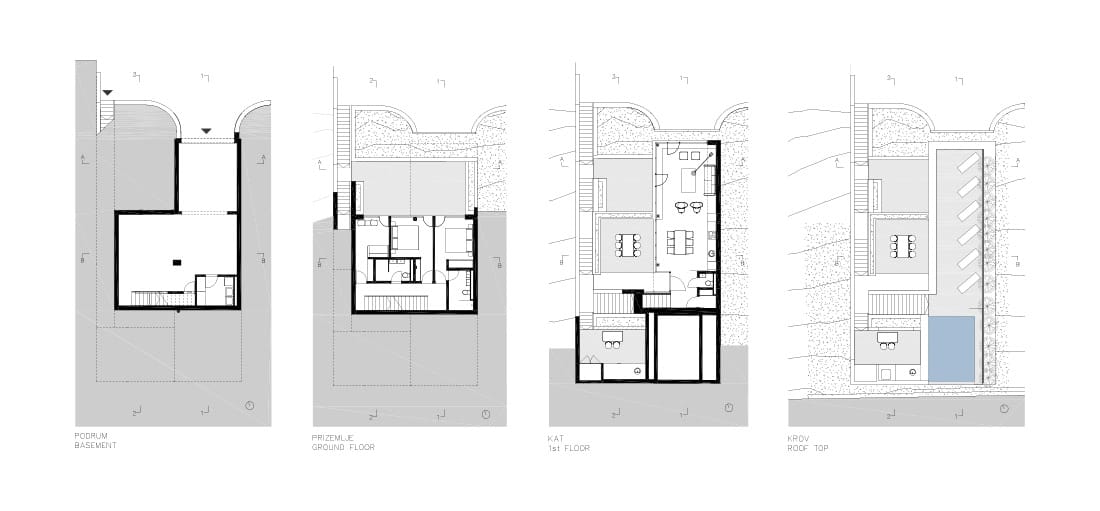 Credits
Architecture
SODA-ARHITEKTI; lead architect: Vedran Jukić, authorship collaboration: Maša Medoš, team: Mihaela Goluža, Jure Čudina
Client
Radman grupa d.o.o.
Year of completion
2018
Location
Tri Žala, Korčula, Croatia
Area
Total area: 2 x 240 m2
Site area: 2 x 300 m2
Photos
Marko Mihaljević
Project Partners
OK Atelier s.r.o., MALANG s.r.o.
Related posts
Powered by