Daniel Lakos of the Budapest based Planbureau designed the Tilt chair for Balaton Furniture company. The chair debuted at London Design Fair 2019.
Contract chairs like TILT usually fill big halls in large numbers. The concept of TILT is to find the harmony of altering forms and to take advantage of composing with quantities of asymmetrical chairs. The slight tilt of the backrest results in a perception that each chair is different, just like the leaves of a tree or a set of hand made roof tiles.
There are only three versions of the chair: a symmetric one and a transformed one, and the mirrored version of the transformed one. The seating form's 3D profile is symmetric and remains the same at both versions.
The construction is entirely made of 3 plywood parts. The legs are machined in order to provide a flush detail with the seat part. Cantilevered seating construction is reflected in a comfortable springy effect.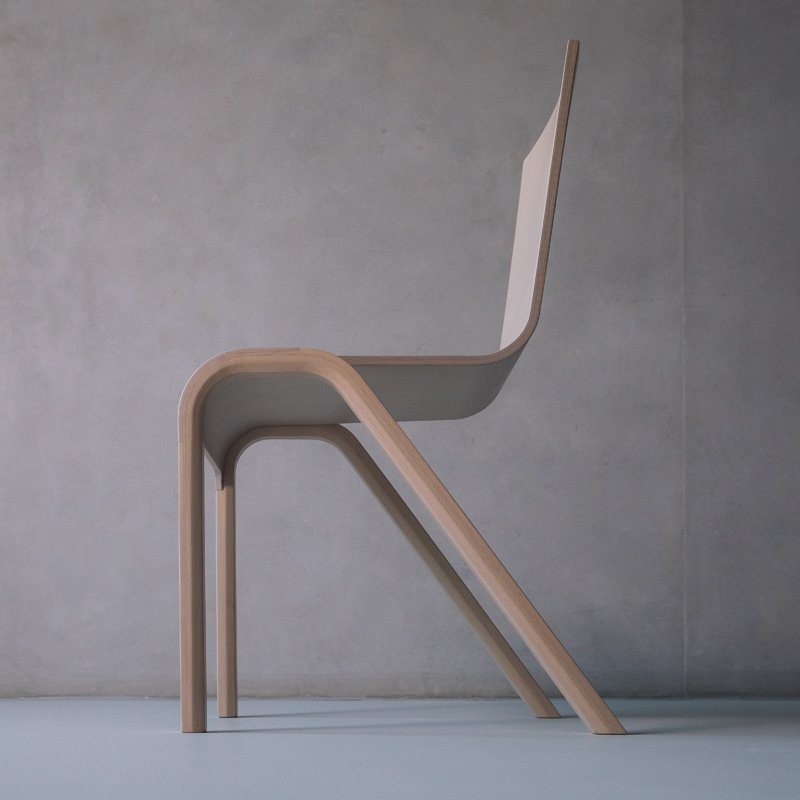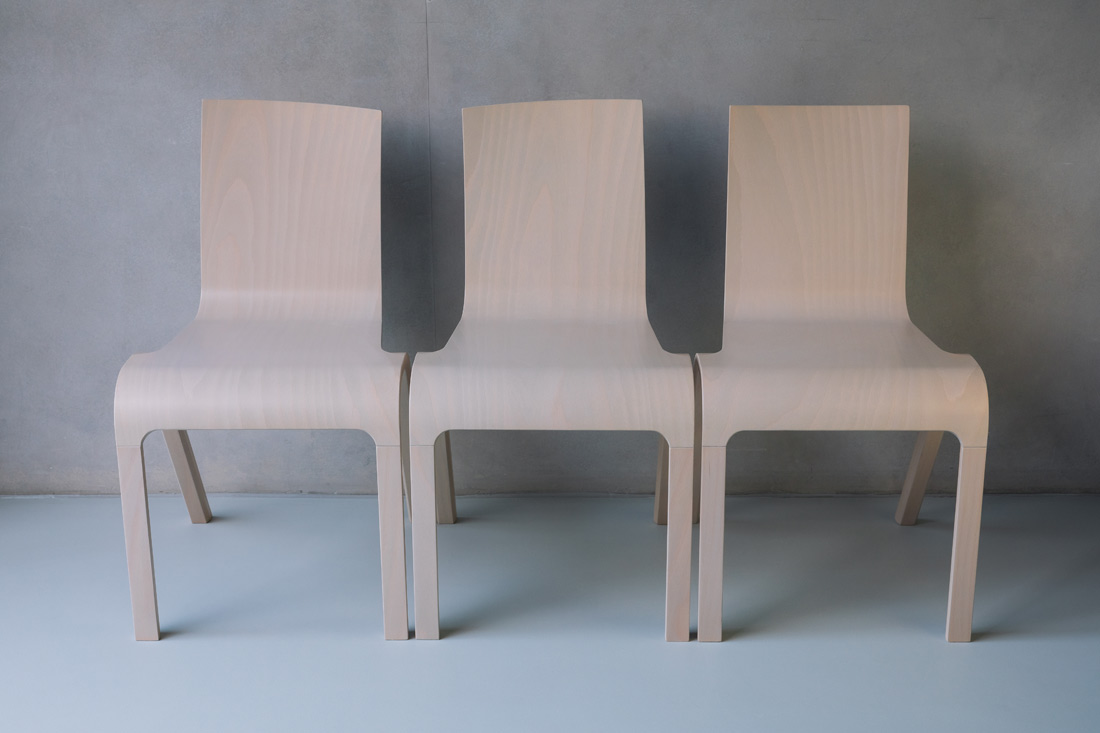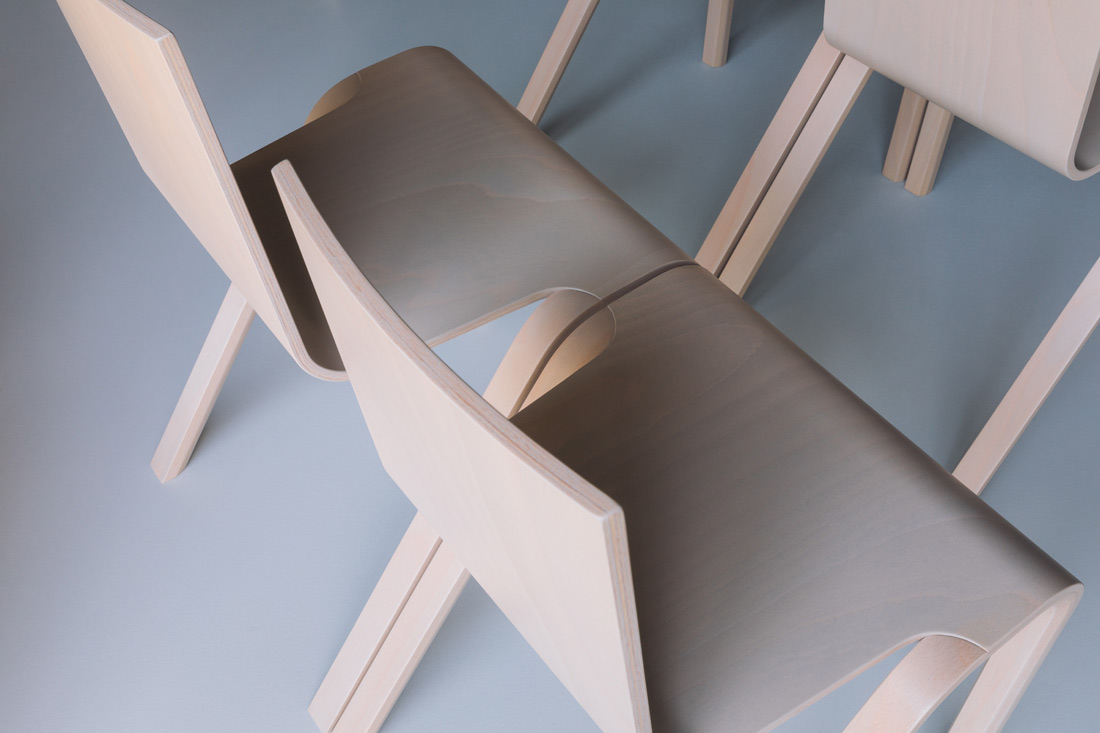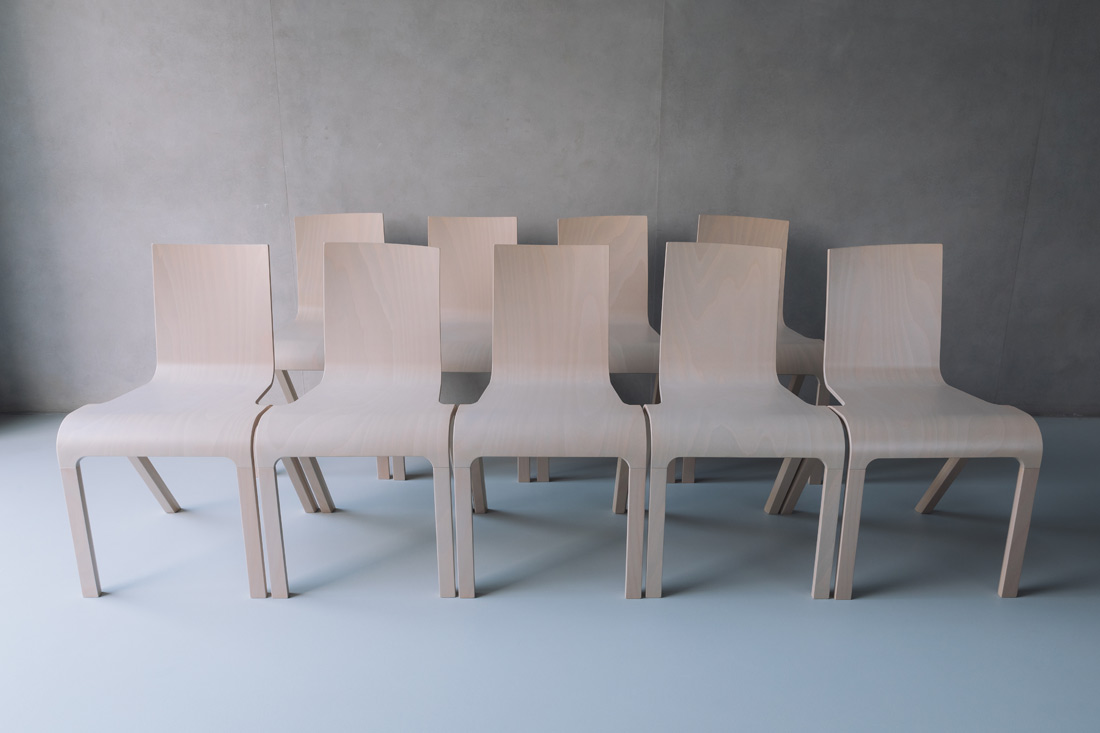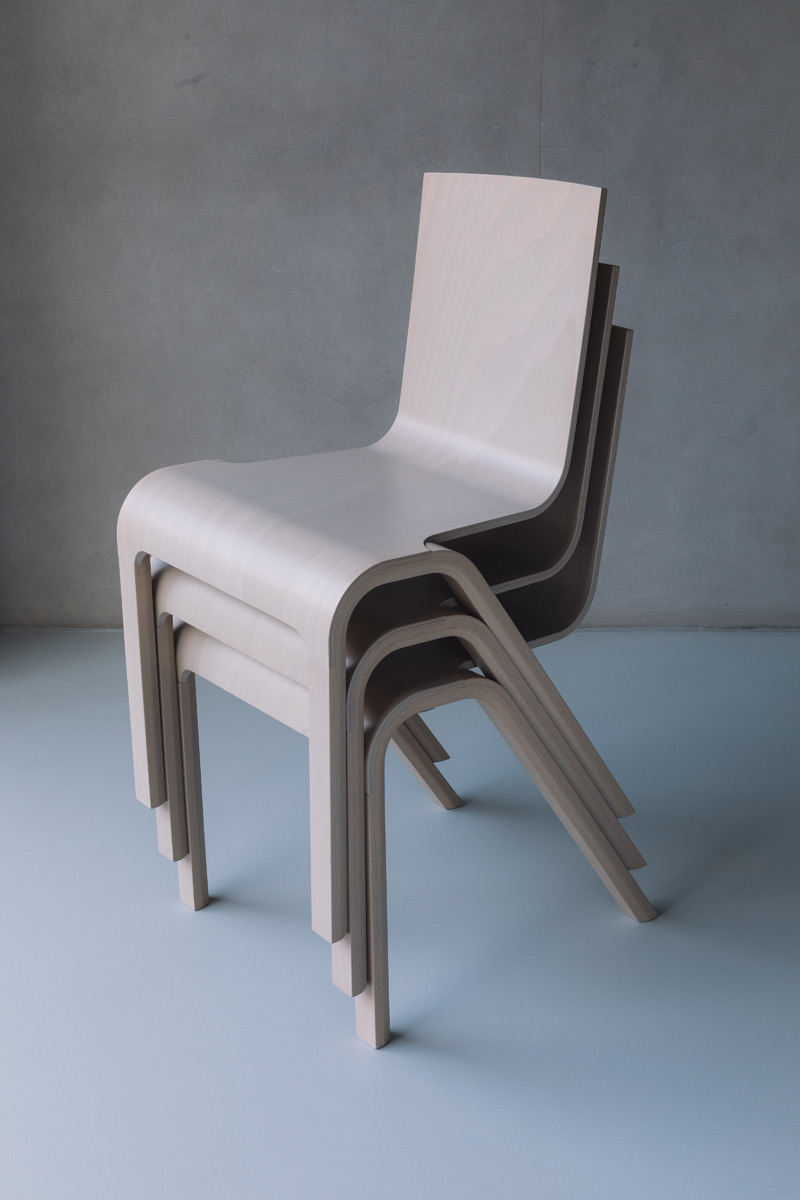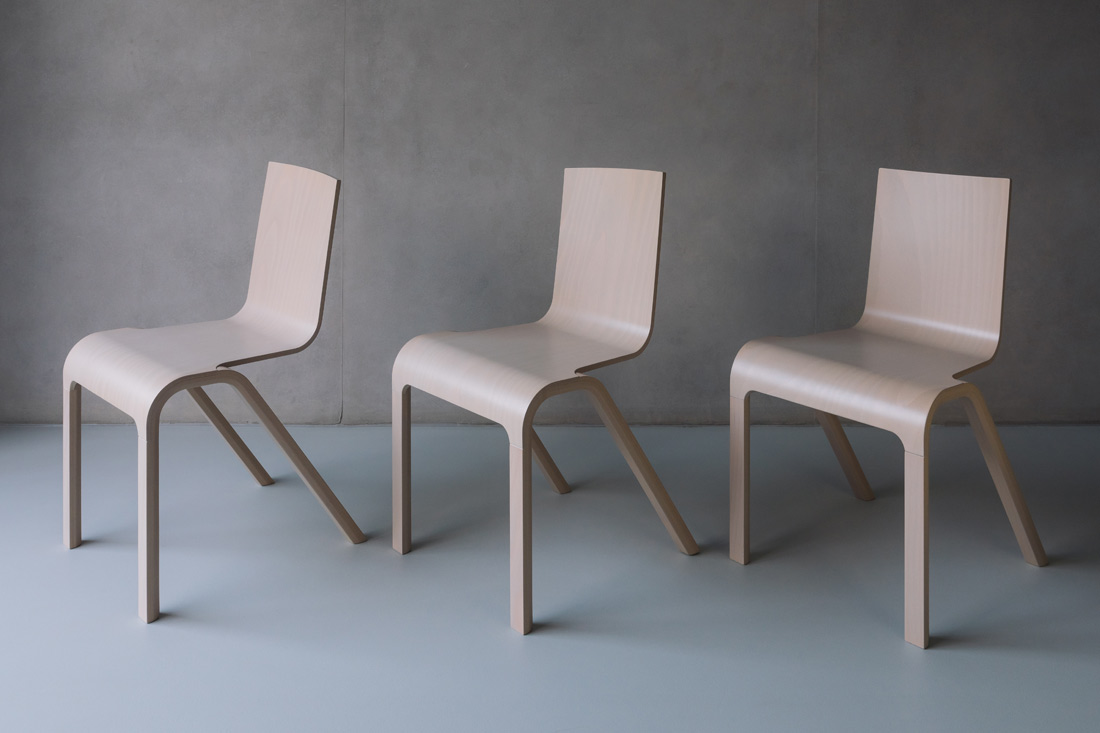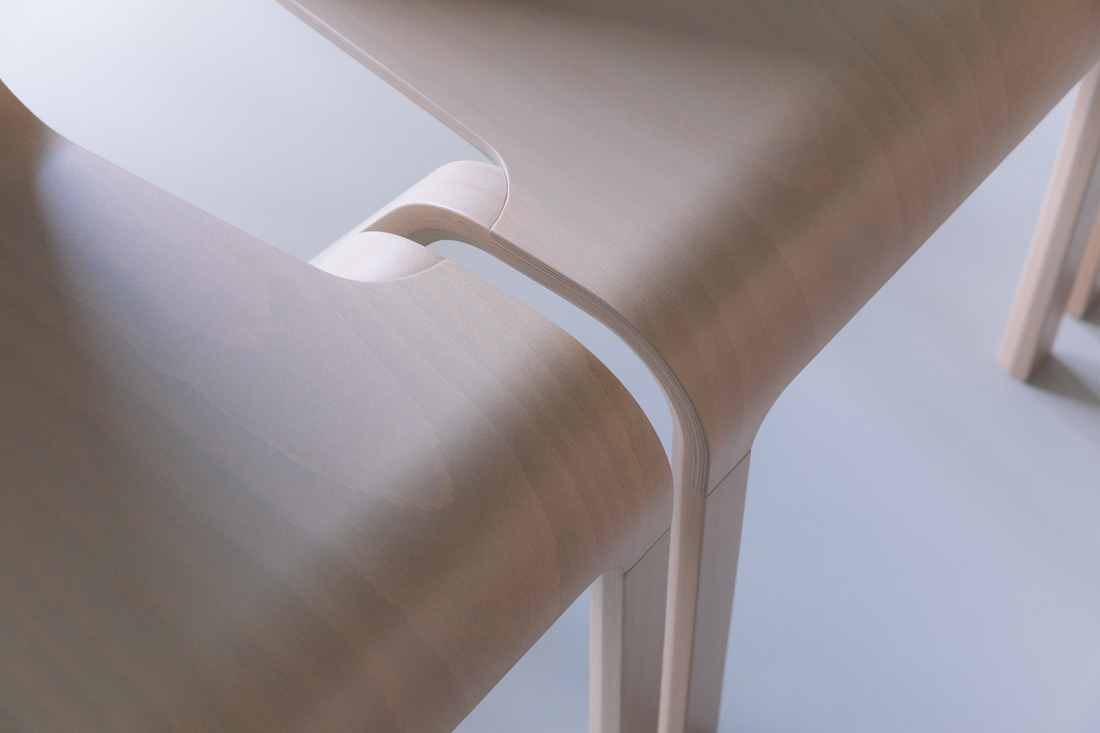 Credits
Design
Planbureau; Daniel Lakos, Hungary
Manufacturer
Balaton Bútor Kft., Hungary
Year of production
2017
Photos
Gergely Schöff
Related posts
Powered by