I would like to introduce to you an interesting architectonic project that was recently revealed to the public. It is an observation tower in the Czech Republic.
A unique observation tower without a single stair step opened in the South Moravian Region, Czech Republic. Its authors are the architects from the Keeo4design studio in Brno. Their Walk Above the Vineyards is shaped as a 334° segment of a circle ramp and overlooks the surrounding vineyards. When the visibility is good, it is possible to see the Austrian Alps from the top of it.
The Walk Above the Vineyards is located near the village of Kobylí on the Kobylí vrch hill. The hill is covered in vineyards and at 334 meters its summit is the highest point in the area. "It was this place that inspired us to design the Walk. The observation deck is shaped as a 334° circle ramp segment, unobtrusively overlooking the beautiful surrounding landscape. The circle represents the natural circle of life and is a symbolic reference to the growth of Kobylí," explains Jiří Vojtěšek, one of the two architects.
"Thanks to the inclined plane which replaces stairs, the Walk Above the Vineyards is accessible to those who cannot climb common observational towers. From the Walk's highest point, 7.6 m above the ground, people can see the UNESCO-listed Lednice-Valtice Cultural Landscape, the Little Carpathians mountain range or even the Austrian Alps when the visibility is good," says Jakub Roleček, the second architect.
In the concept of the Walk, the way up is as important as the view from atop. The Walk is equipped with information plates representing a time-and-space line. Along their way up, people can find the typical plates with arrows pointing towards important landmarks in the area, but in this case the plates also contain information about both future and historical events taking place in the village or are asking the visitors philosophical questions about themselves.
Construction
The Walk's ramp consists of eight identical floor segments and three atypical segments at its beginning and its end. These elements are supported by 19 thin steel double columns. Over 11 tons of steel were used to build the walk, including the railing. The floor consists of over 500 wooden cuboids while over 1000 wooden planks and 130 meters of wooden handrail were used to build the railing. Reinforced concrete 1.2 x 1.2 m footings were used for the foundation and the Walk also has a system for grounding the construction.
Text provided by the architects.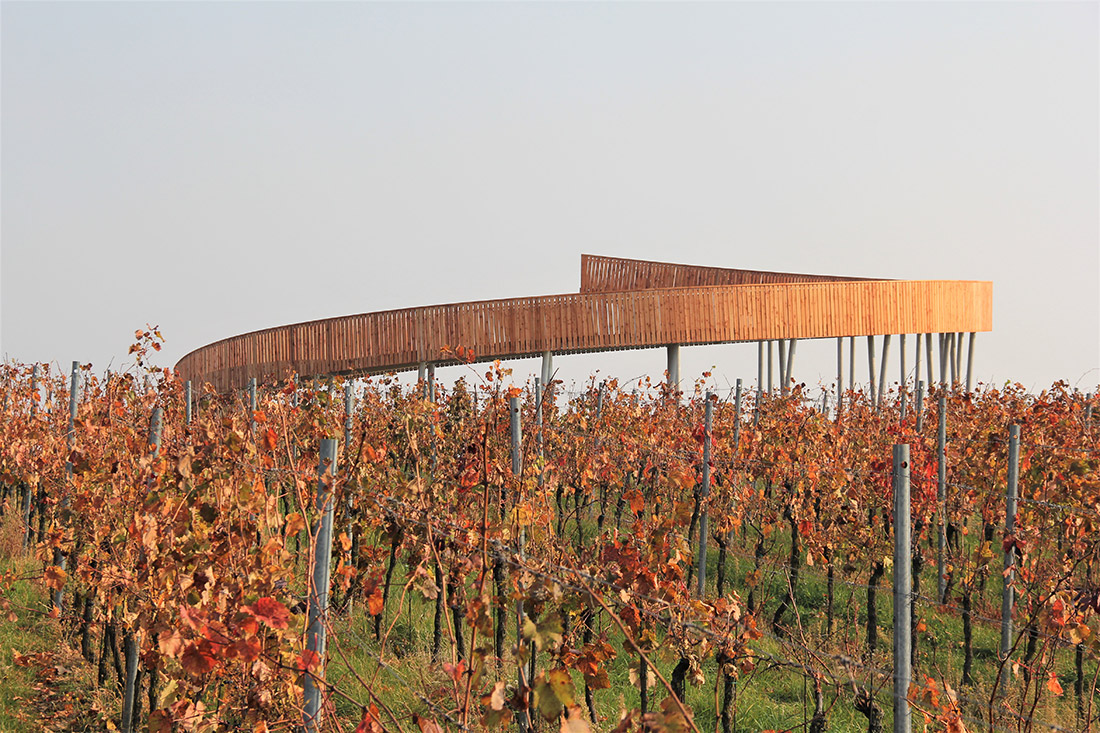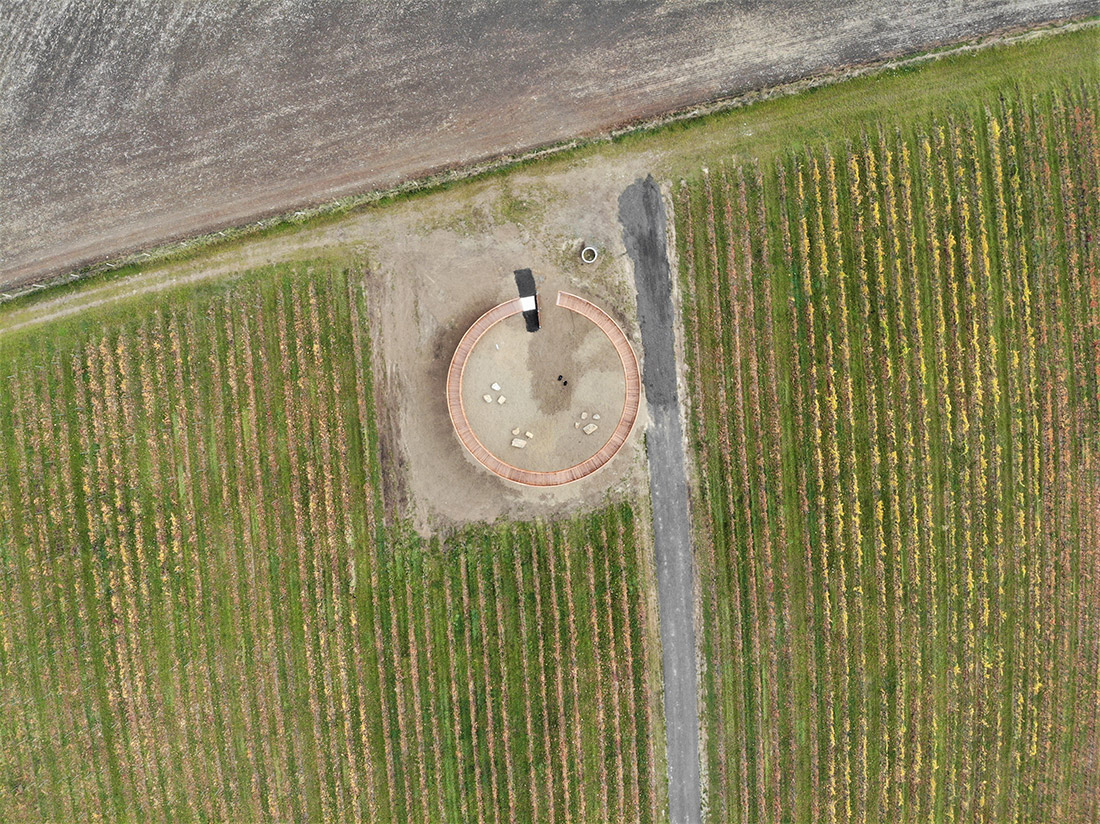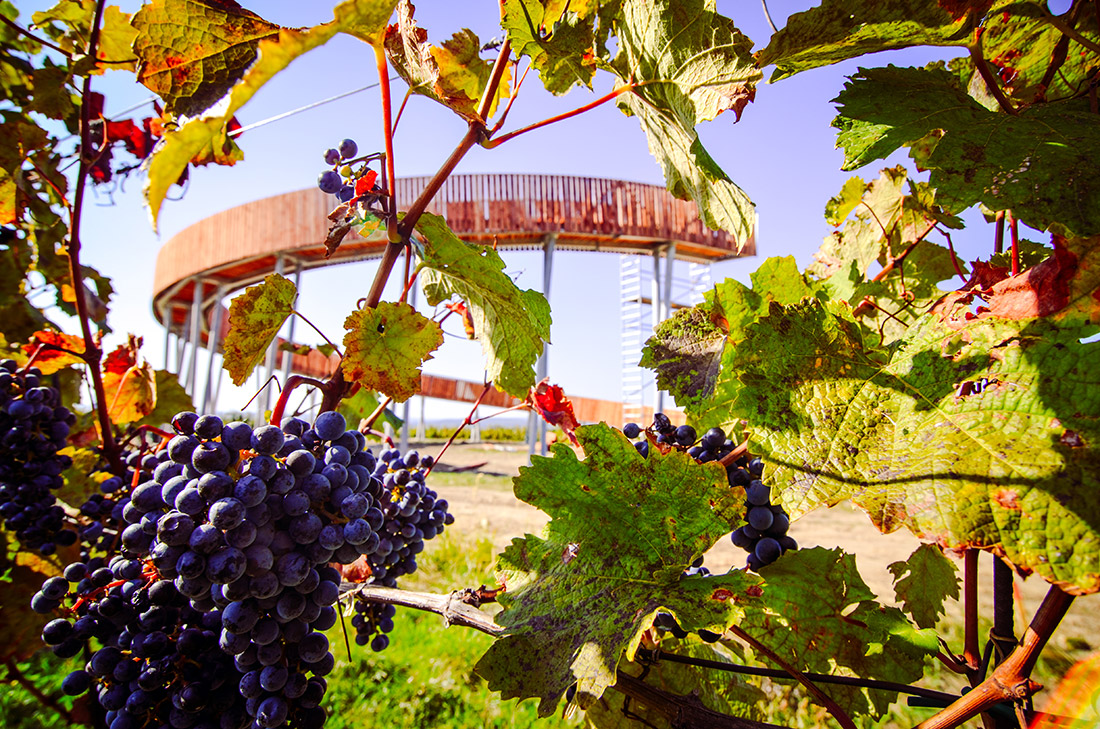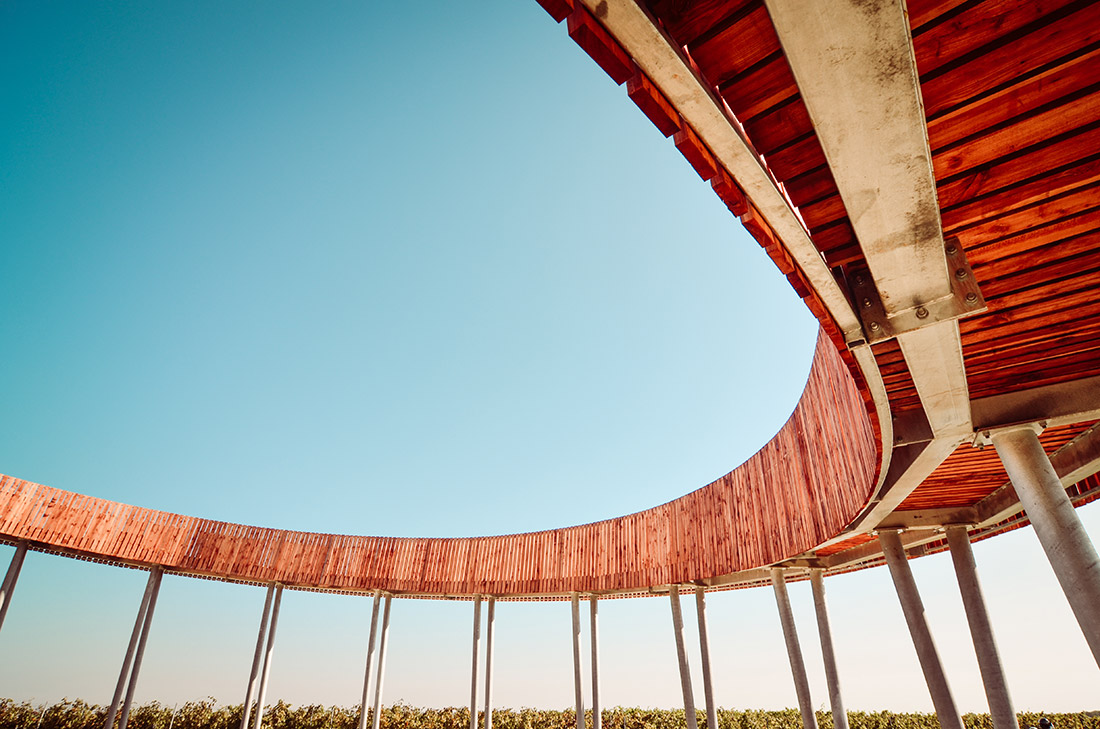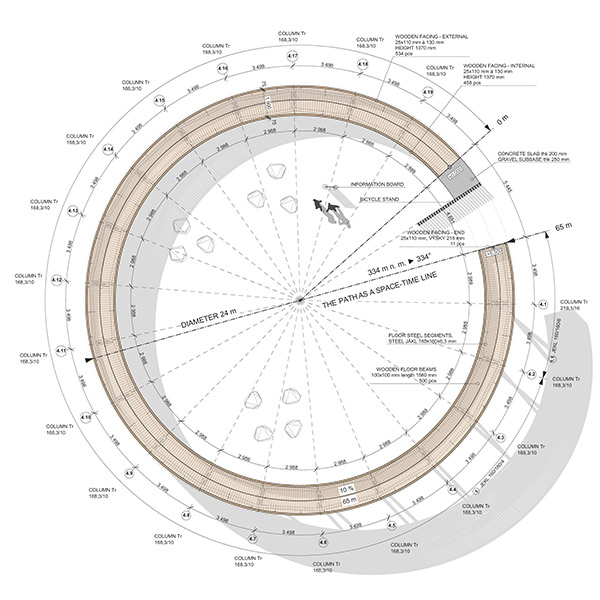 Credits
Architecture
Keeo4design; Jiří Vojtěšek, Jakub Roleček
Client
Kobylí Municipality
Year of completion
2018
Location
Kobylí vrch hill, South Moravian Region, Czech Republic
Built Area
113,5 m2
Photos
Keeo4design
Project Partners
OK Atelier s.r.o., MALANG s.r.o.
Related posts
Powered by