The Visitor Centre Between two waters is housed in the old building of a former lodge. The main topic is the interpretation of nature and the location where two rivers – Mura and Drava – intersect. The exhibition displays interactive mechanical and multimedia content and illustrations presenting the natural phenomena and cultural heritage of Međimurje. The scenography of the exhibition is set to present a stylized landscape of the course of the river, whose parts function as interpretative exhibits. A log cabin named Moj hrast Adam (My Oak Adam ) is located outside the centre together with a playground named Rječica, holding toys and games along a fluid promenade reminiscent of the river course.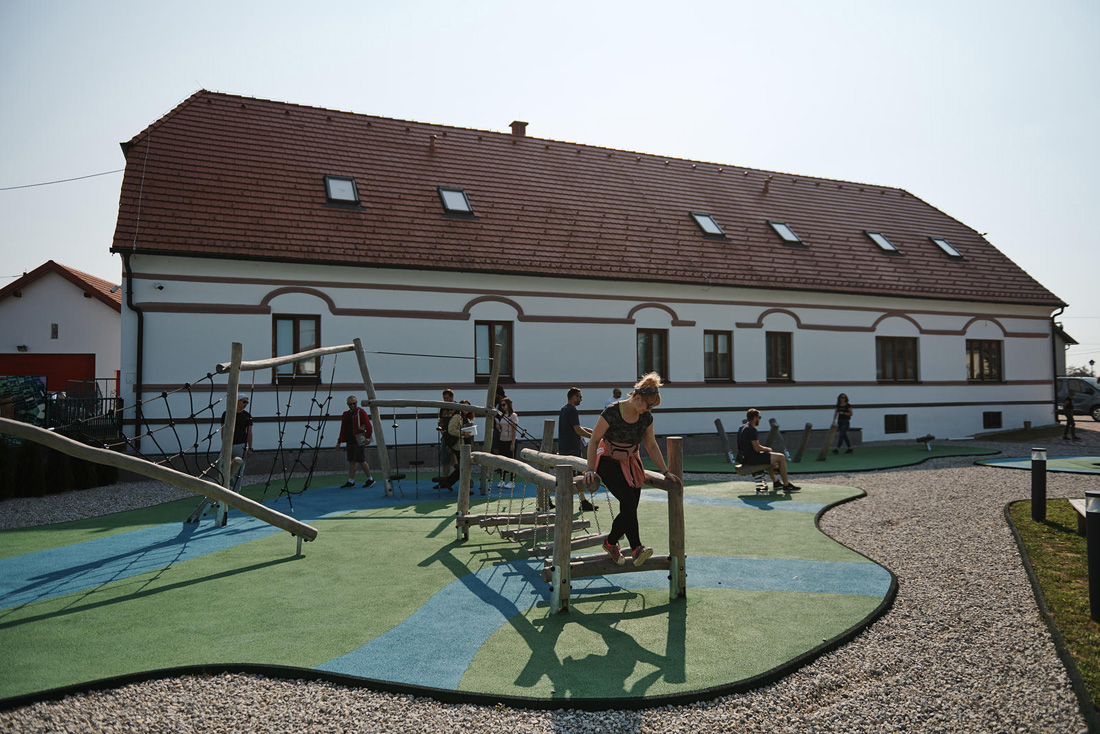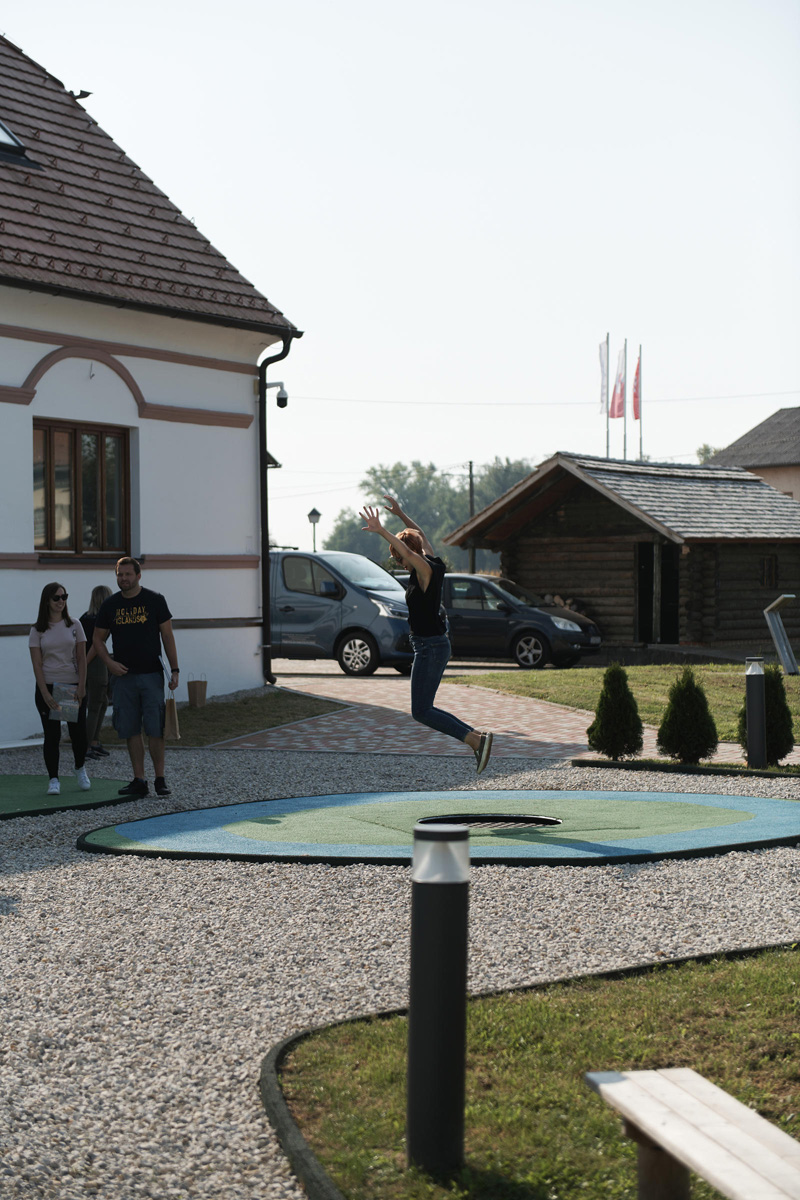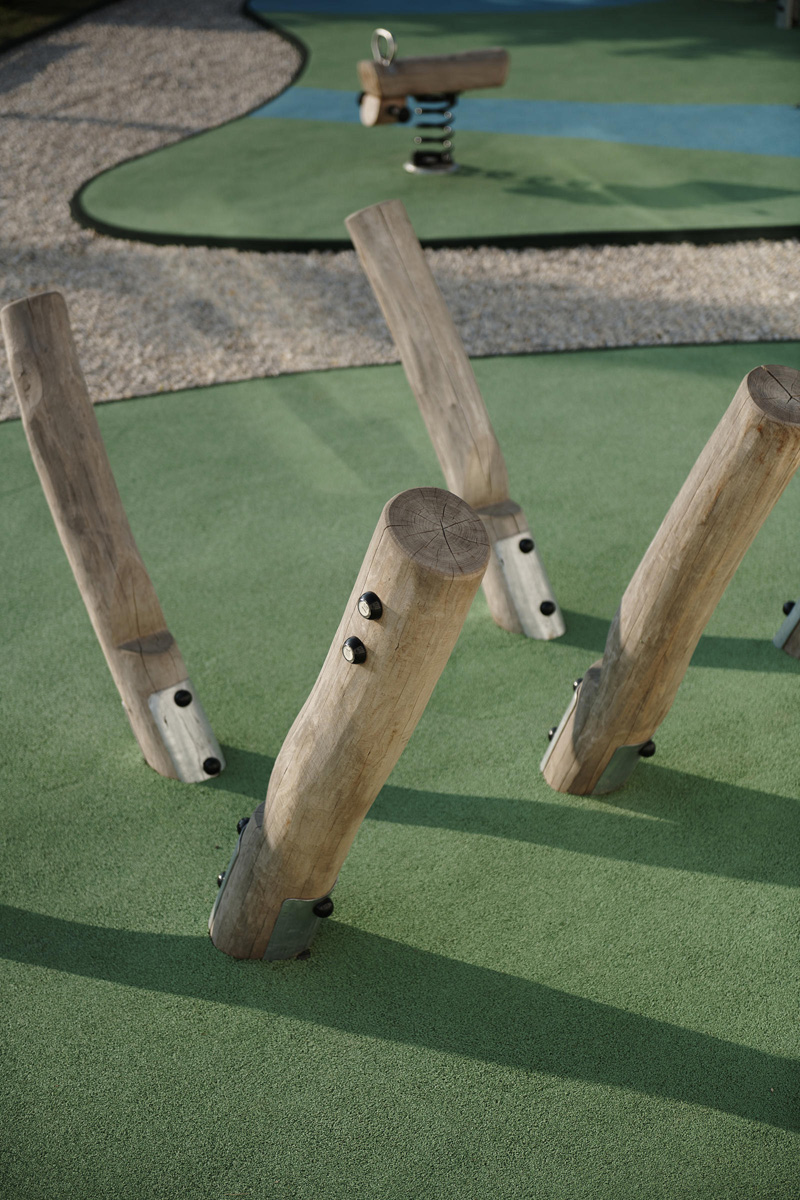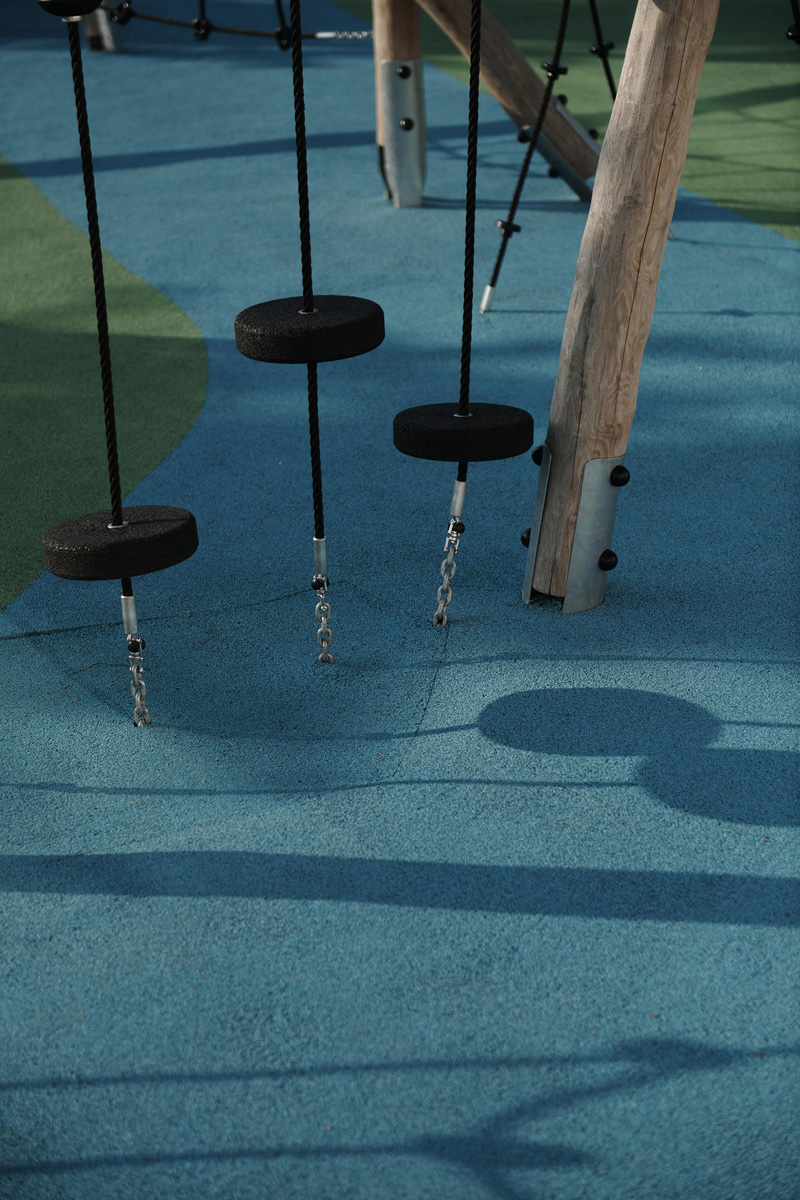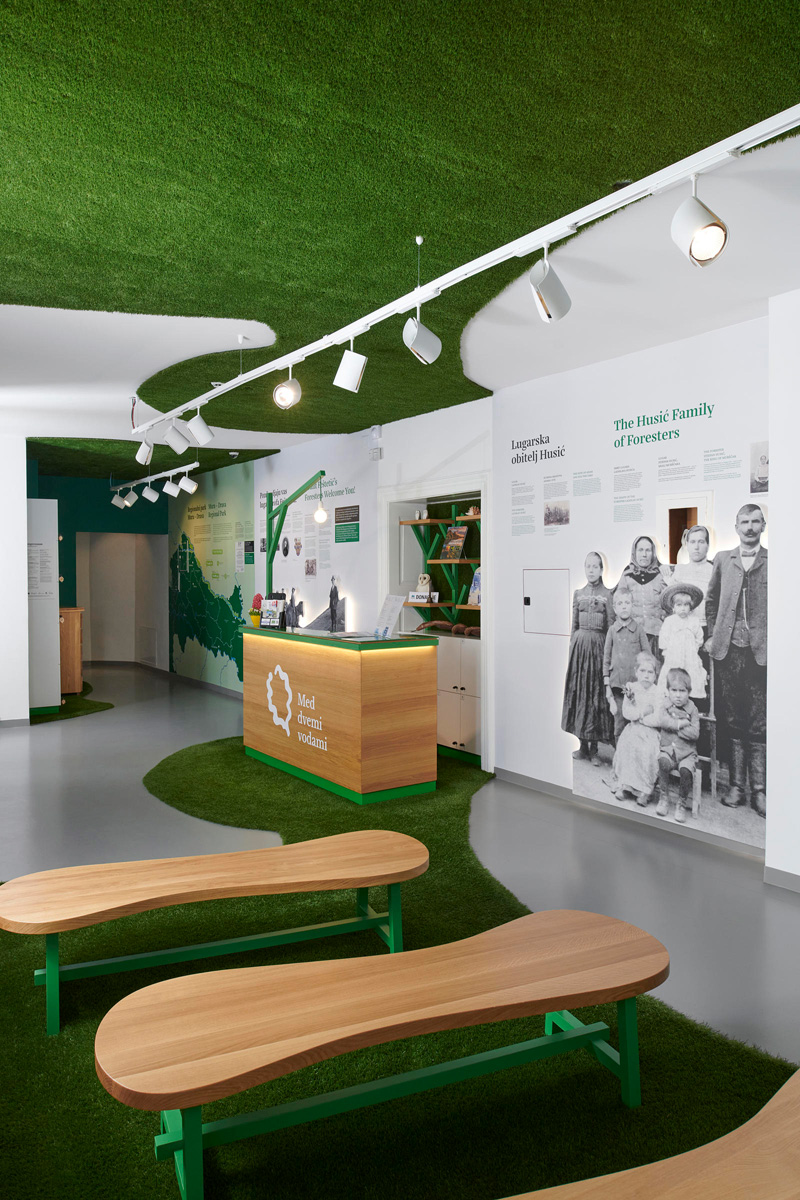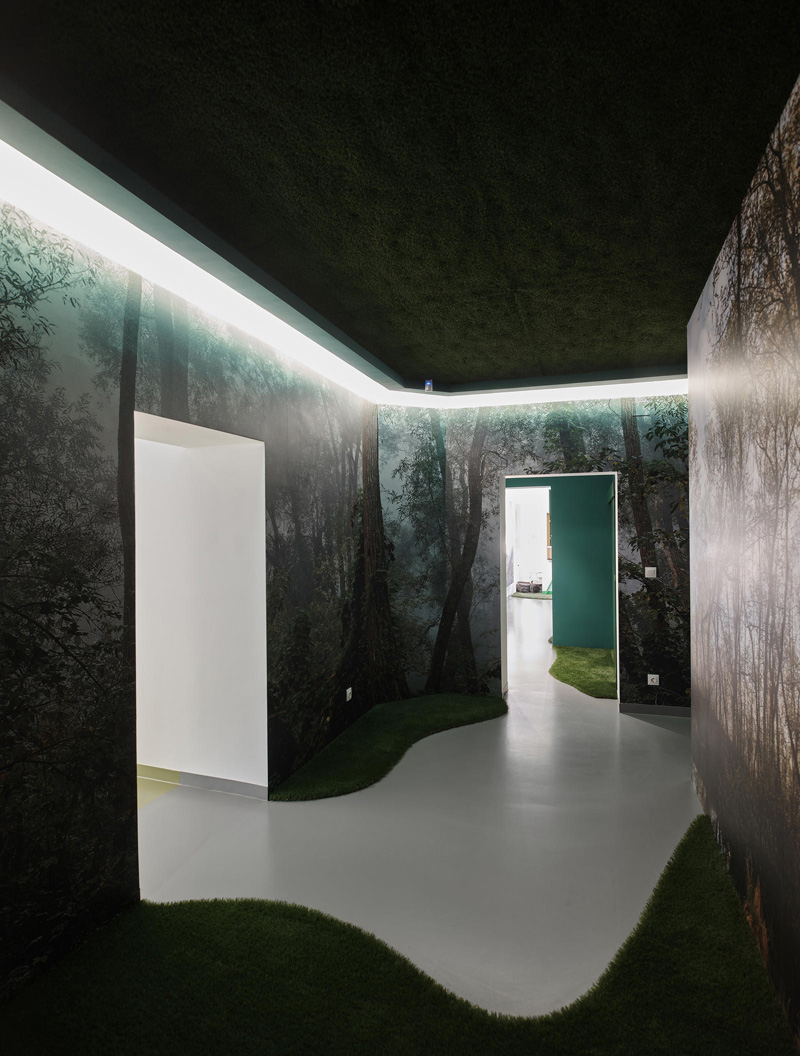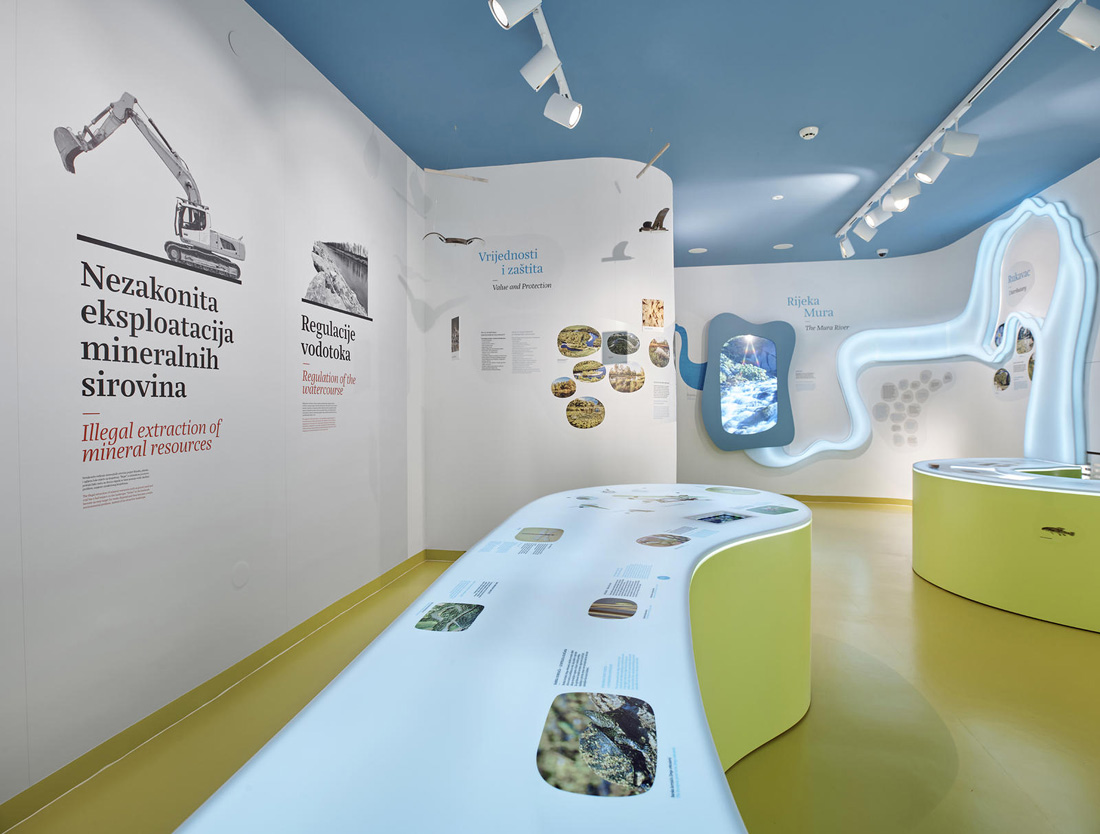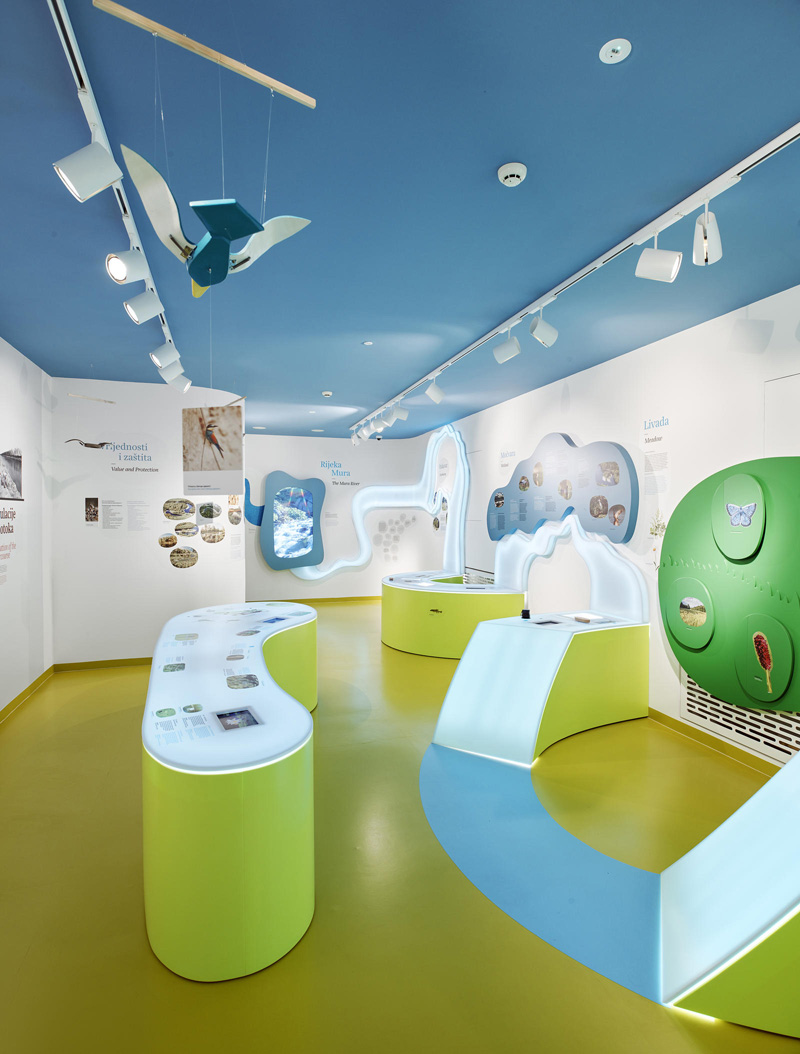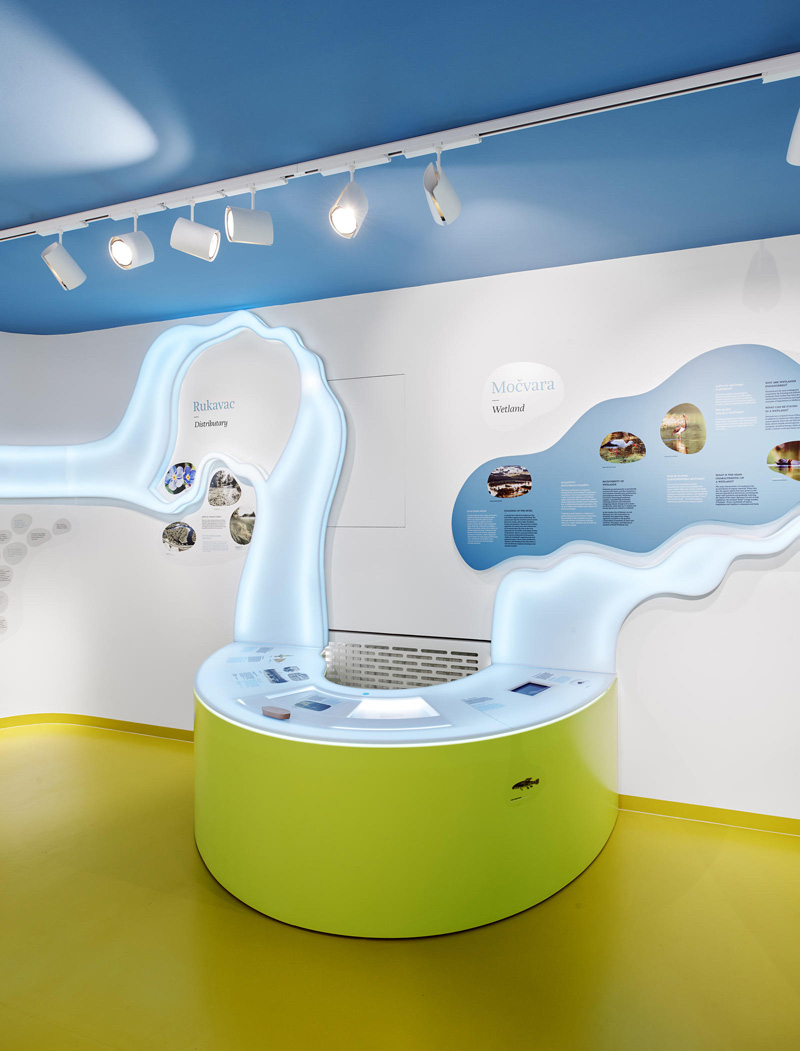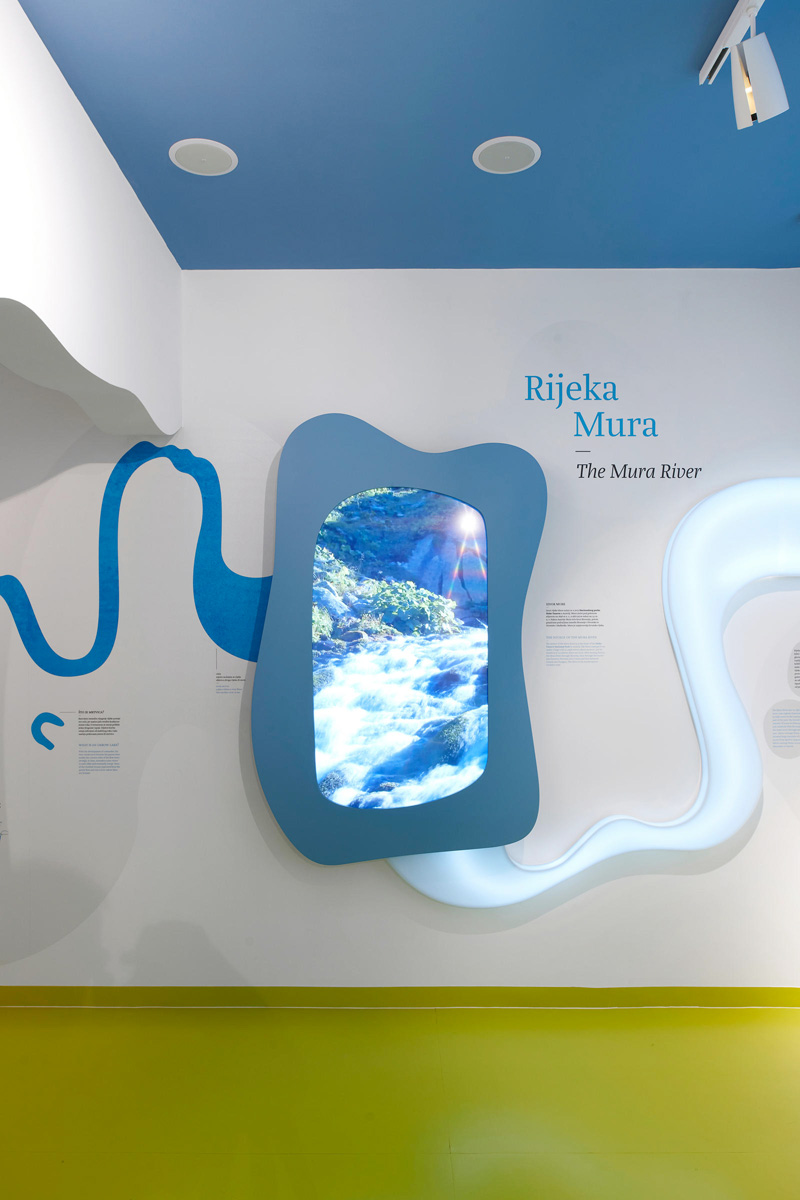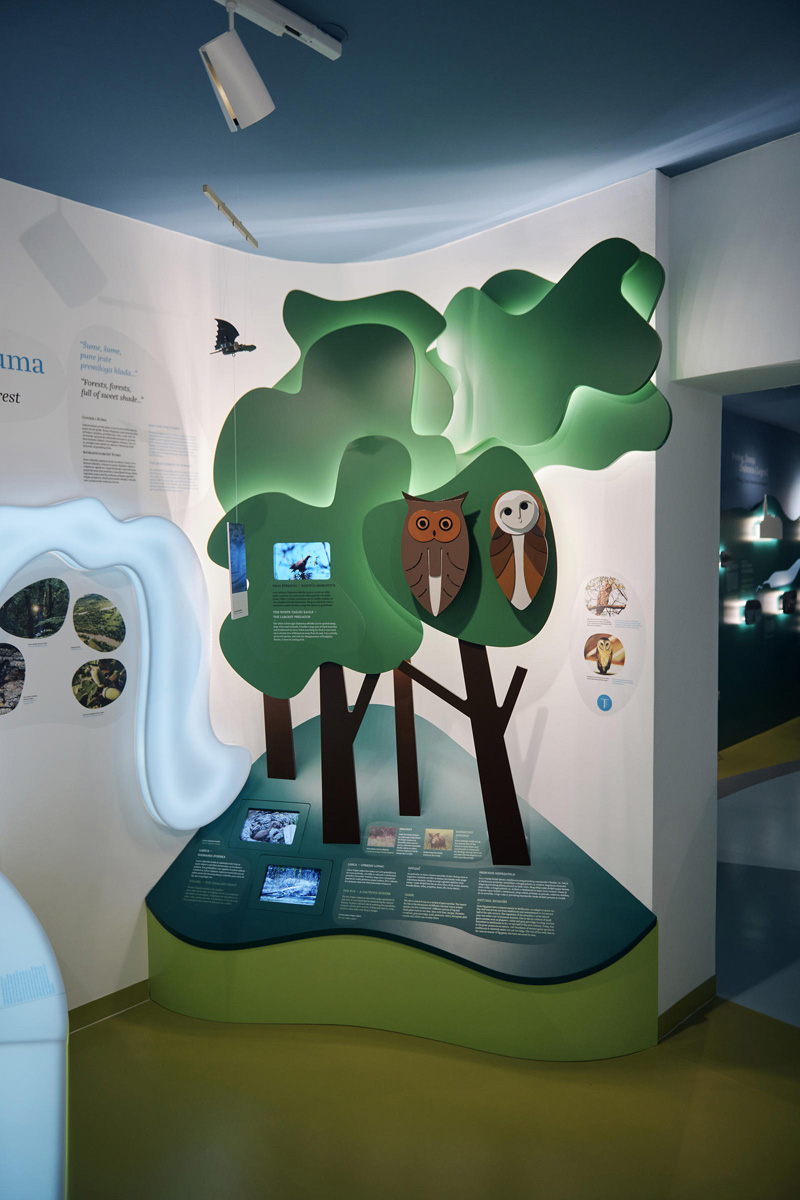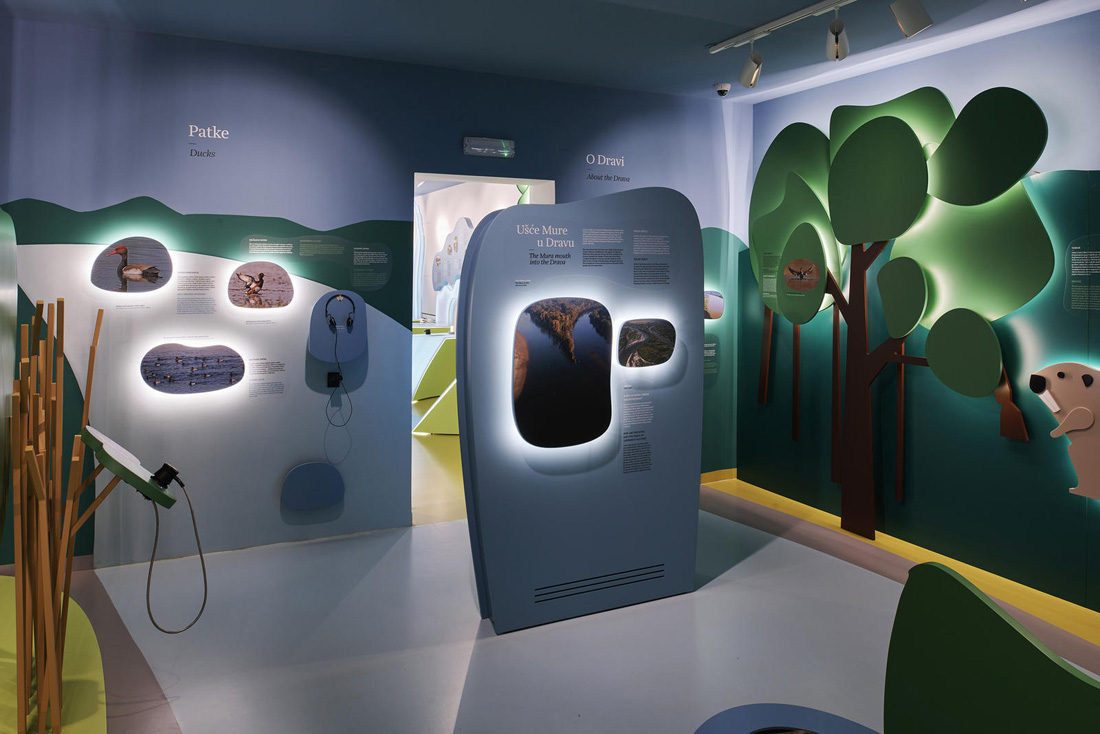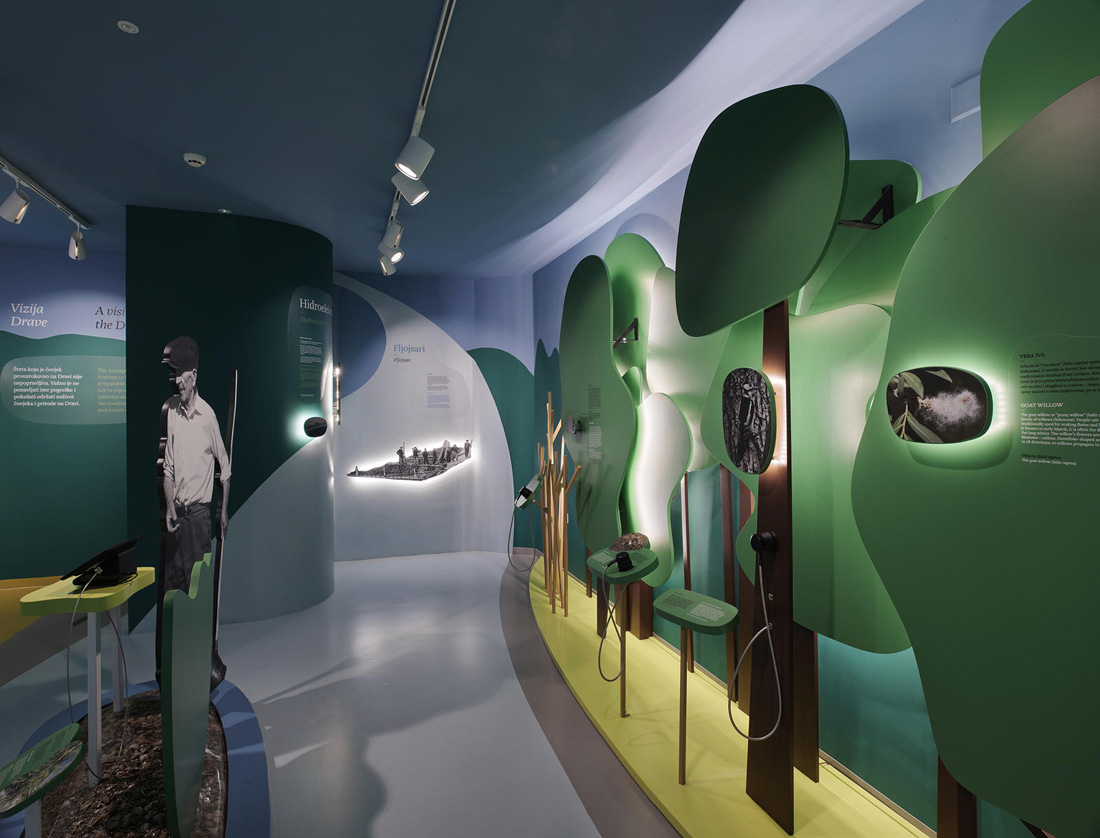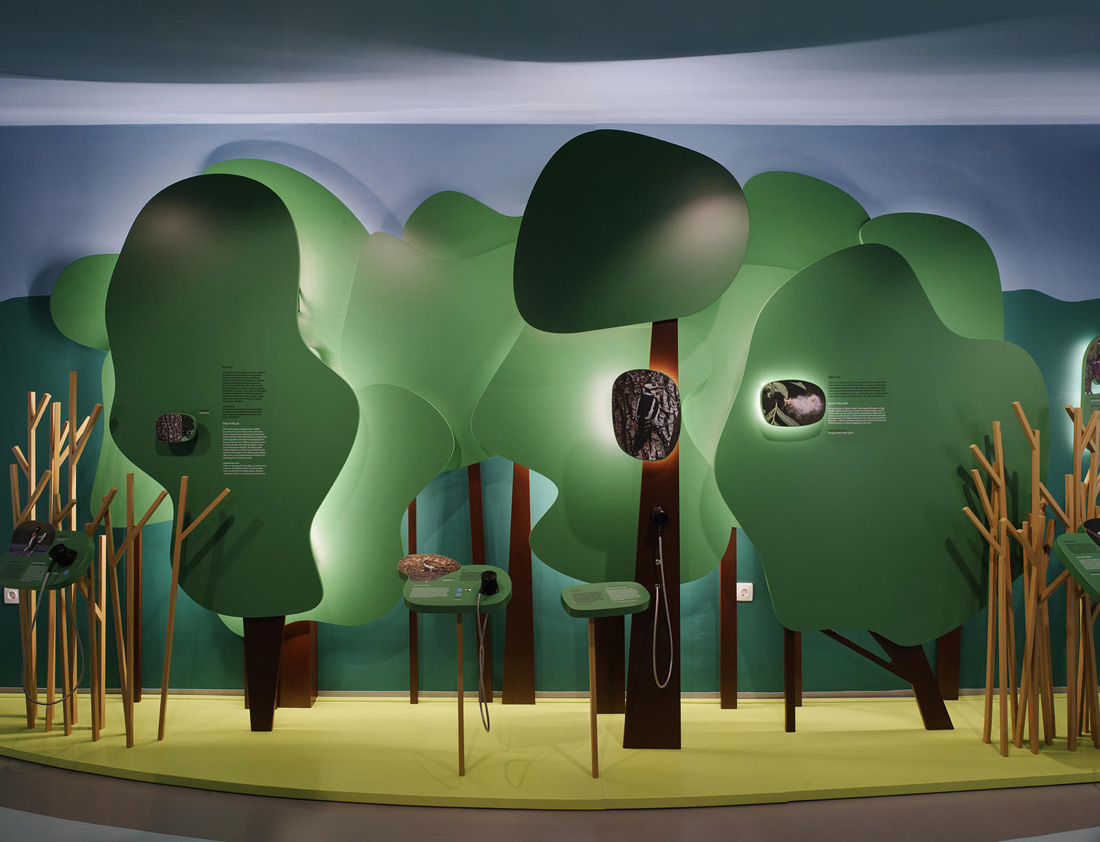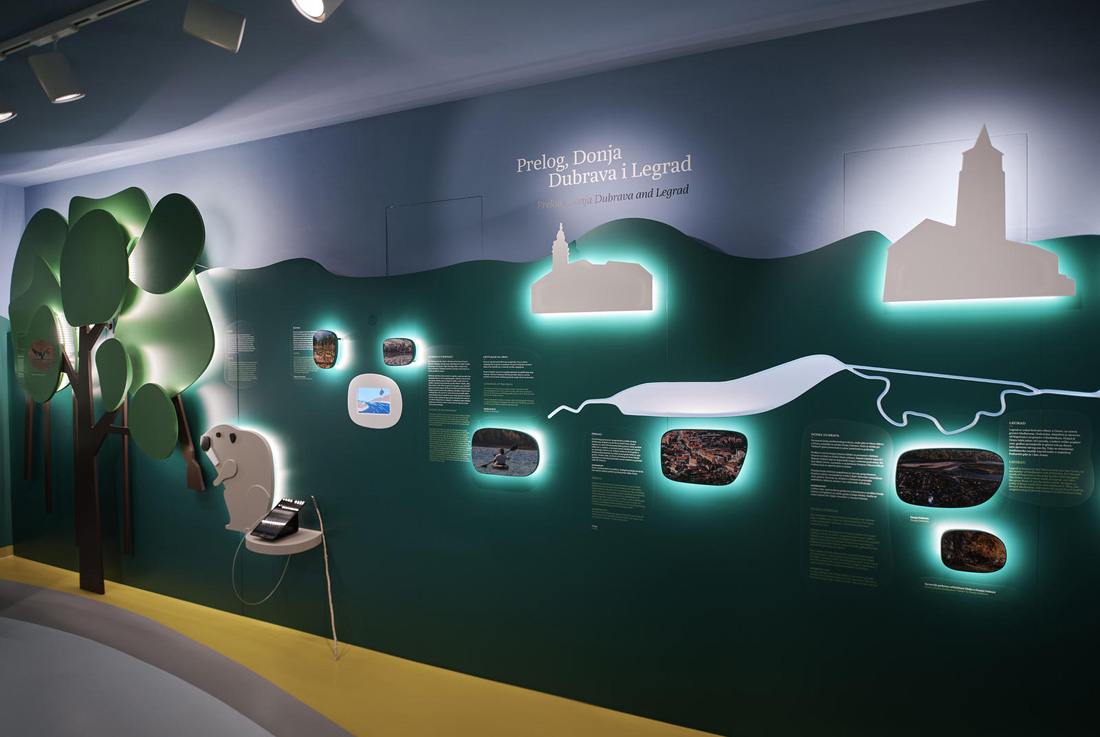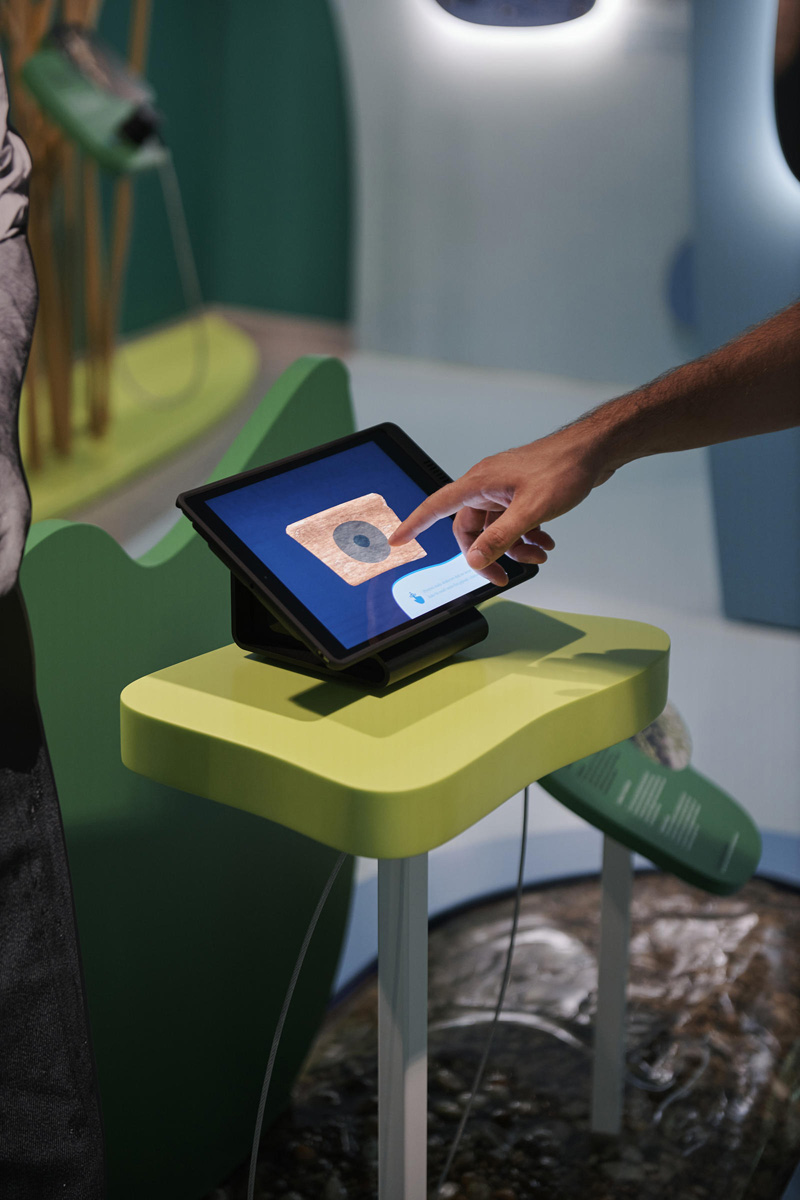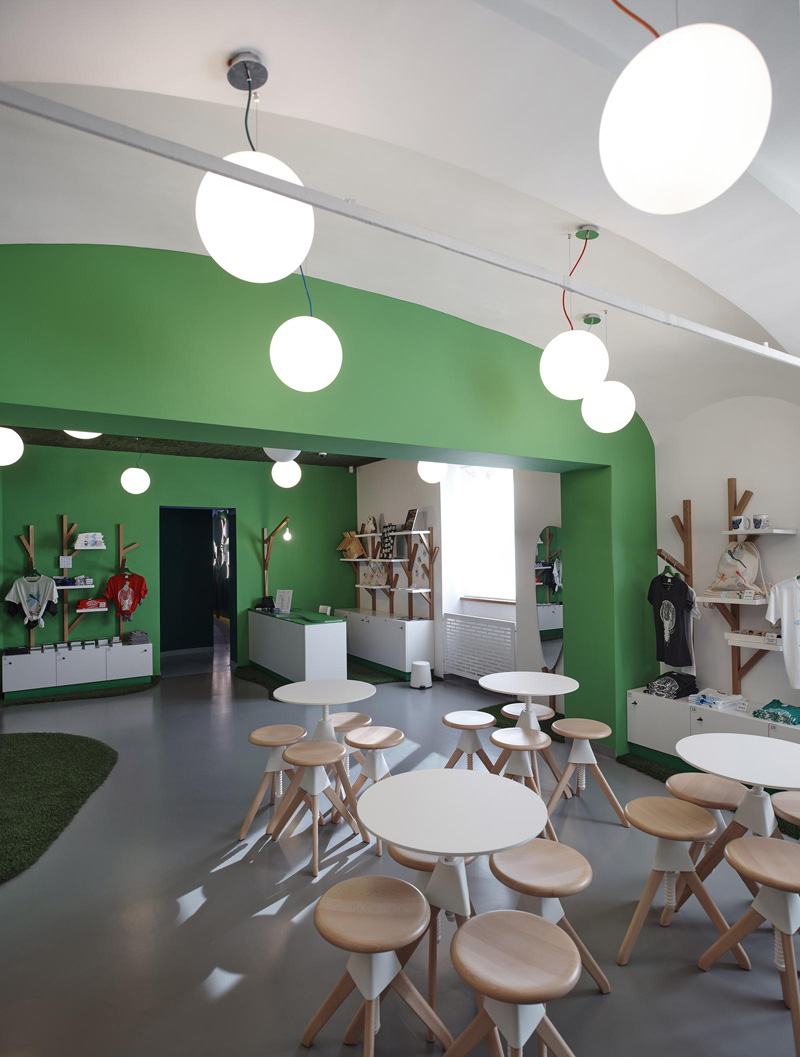 Credits
Autors
Spatial design: Clinica studio d.o.o; Vedran Kasap
Interpretation: Muze d.o.o.; Dragana Lucija Ratković Aydemir
Multimedia design: Revolucija dizajna d.o.o.; Vladimir Končar
Graphic design: Šesnić&Turković; Marko Šesnić I Goran Turković
Light design: Igor Pauška
Expert associates
Product design: Clinica studio d.o.o.; Katarina Perić, Ozana Ursić, Zoran Šunjić
Graphic design: Šesnić&Turković; Andrea Sužnjević
Interpretation: Muze d.o.o; Lea Fujs, Mirna Draženović, Mateja Kuka
Client
Međimurje Nature – Public Institution for Nature Protection
Year of completion
2020
Location
Križovec, Croatia
Total area
900 m2 (200 m2 interior + 700m2 exterior)
Photos
Nikola Zelmanović
Project Partners
Primat RD d.o.o., Audio Video Consulting d.o.o., Novena d.o.o., Pijole-G d.o.o.
Related posts
Powered by