CONCEPT _the net – The renovation of Oceanic company had as its central idea to create the feeling of "handmade" at all scales and to achieve maximum capacity. Modern, timeless and simple aesthetics is the main design factor. All furniture and architectural elements were designed exclusively for this space. The design focused on the lounge, reception and control room.
DETAIL – In the reception and waiting area, a handmade net was designed and constructed from thin metal horizontal and vertical elements. This net with the help of lighting indicates the order, organization and range of services provided by the company.The reception furniture has simple lines giving the feeling of solidity and stability while it is in balance with the background.
The control room due to the increase of employees was rearranged. Materials and colors suitable for the specialized needs of the space were selected. The furniture was made to order to fit perfectly in the dimensions and the new layout.
LIGHT – The lighting that concerns the space as a whole is pleasant for employees according to specifications. There was no natural light and so the creation of a bright and suitable space was a key issue.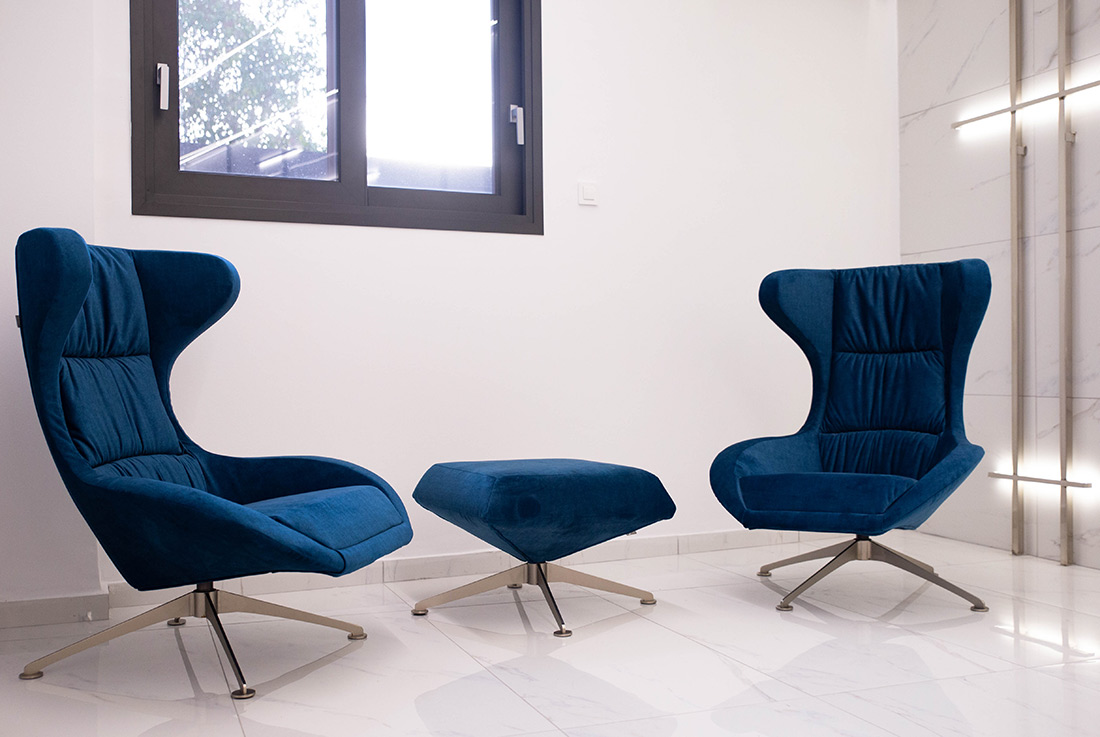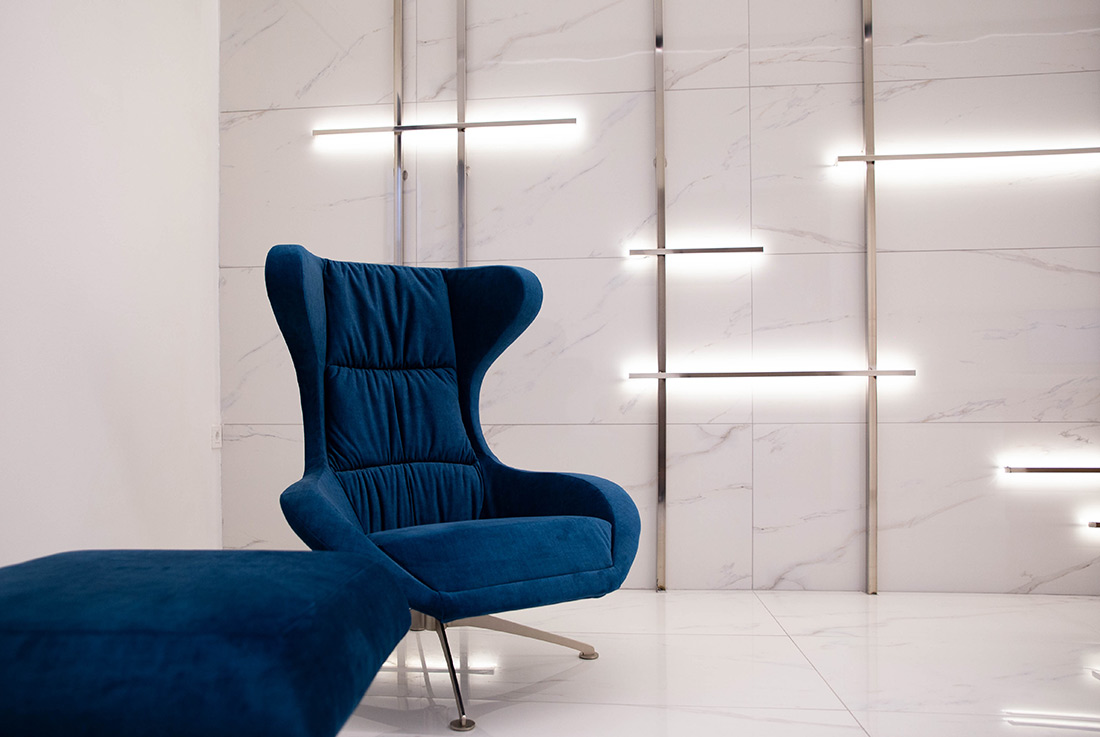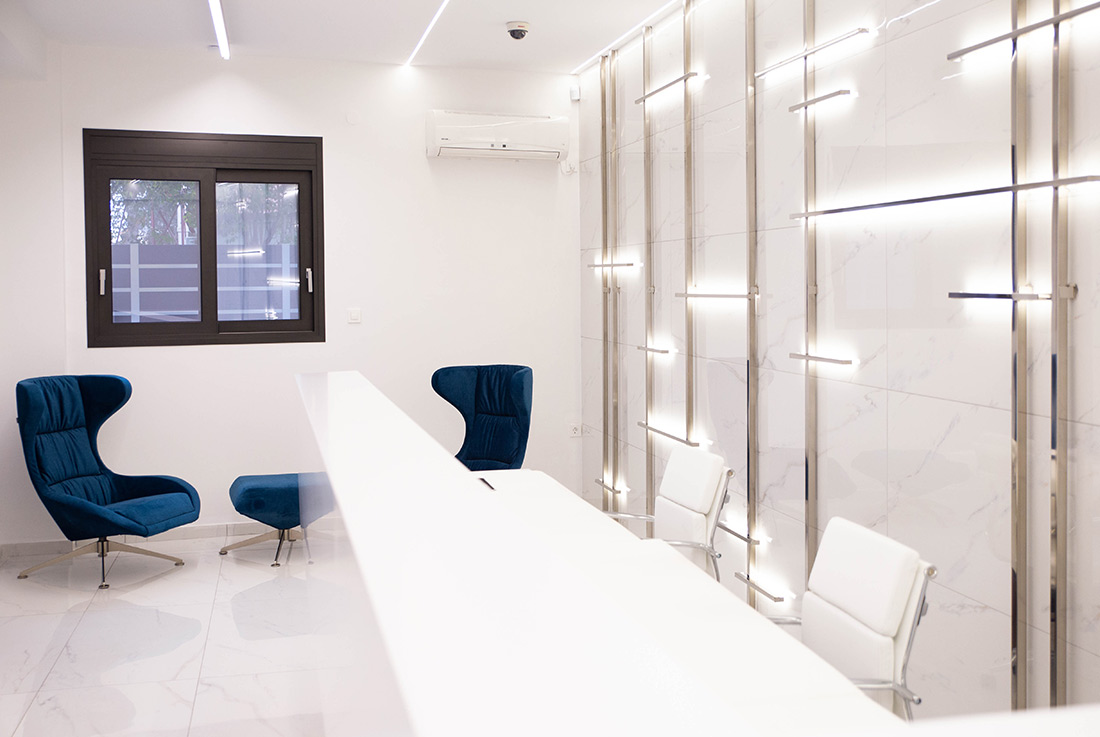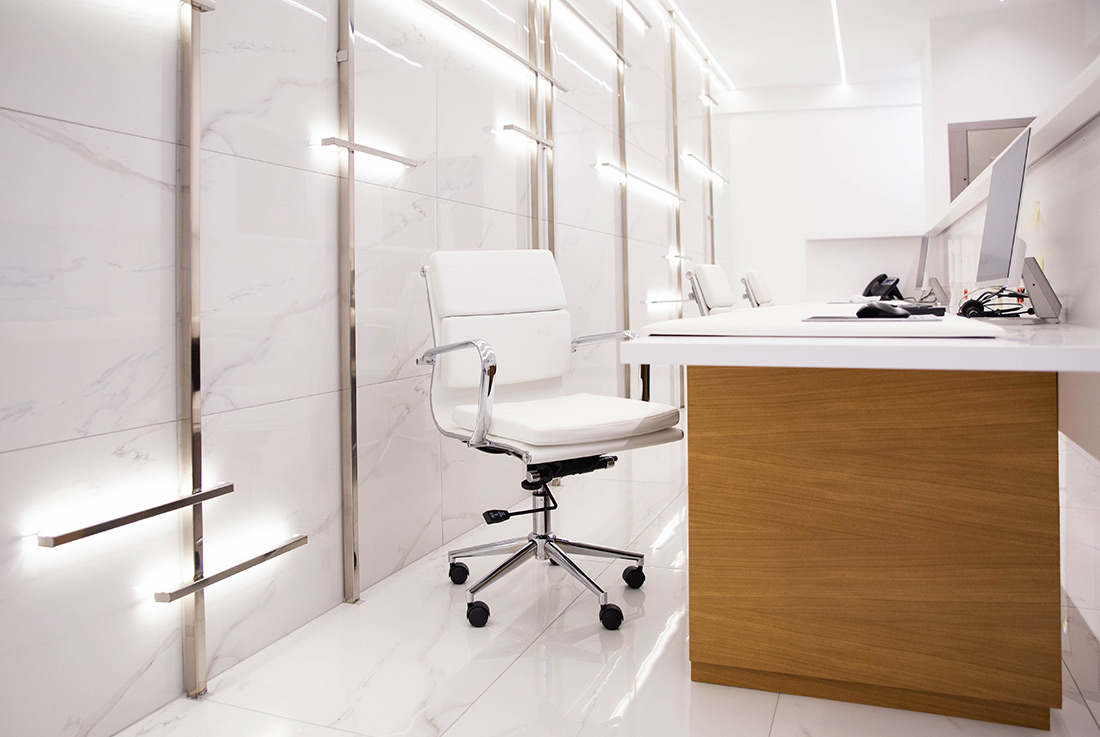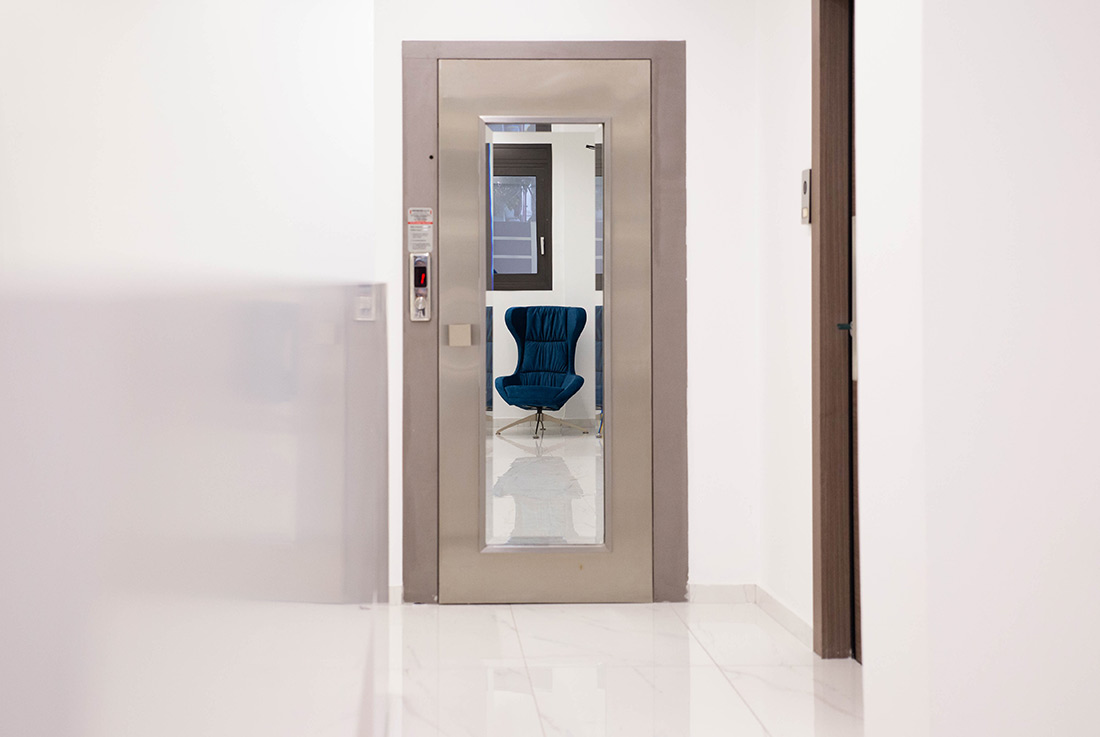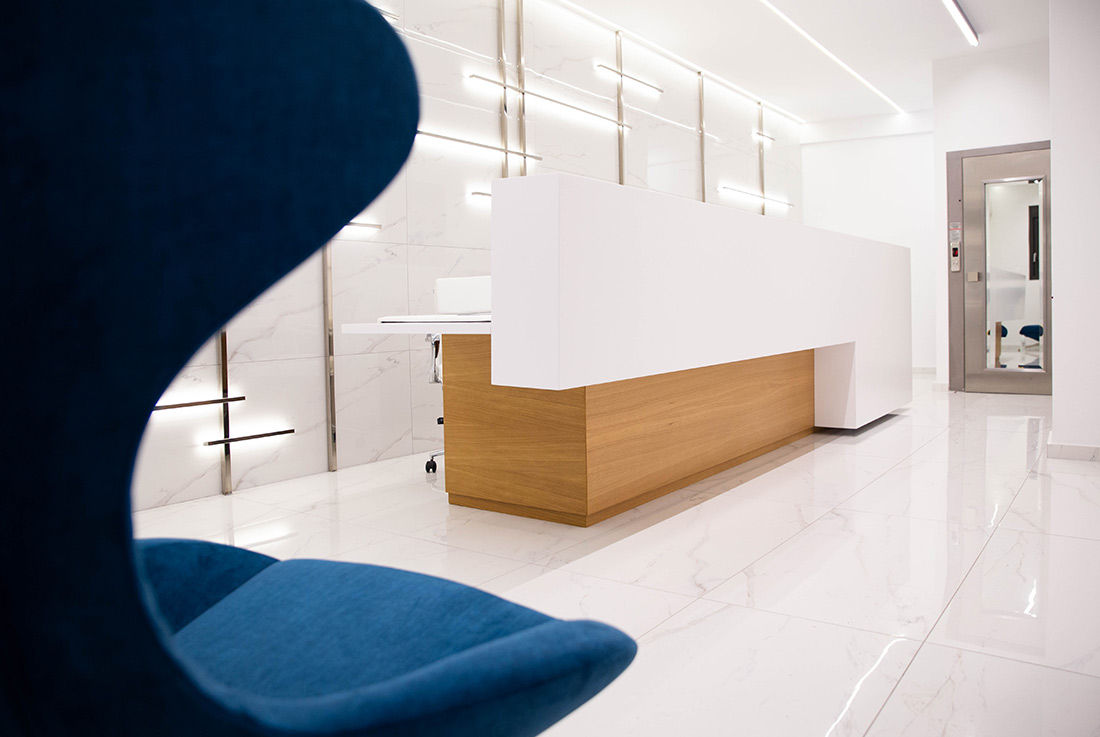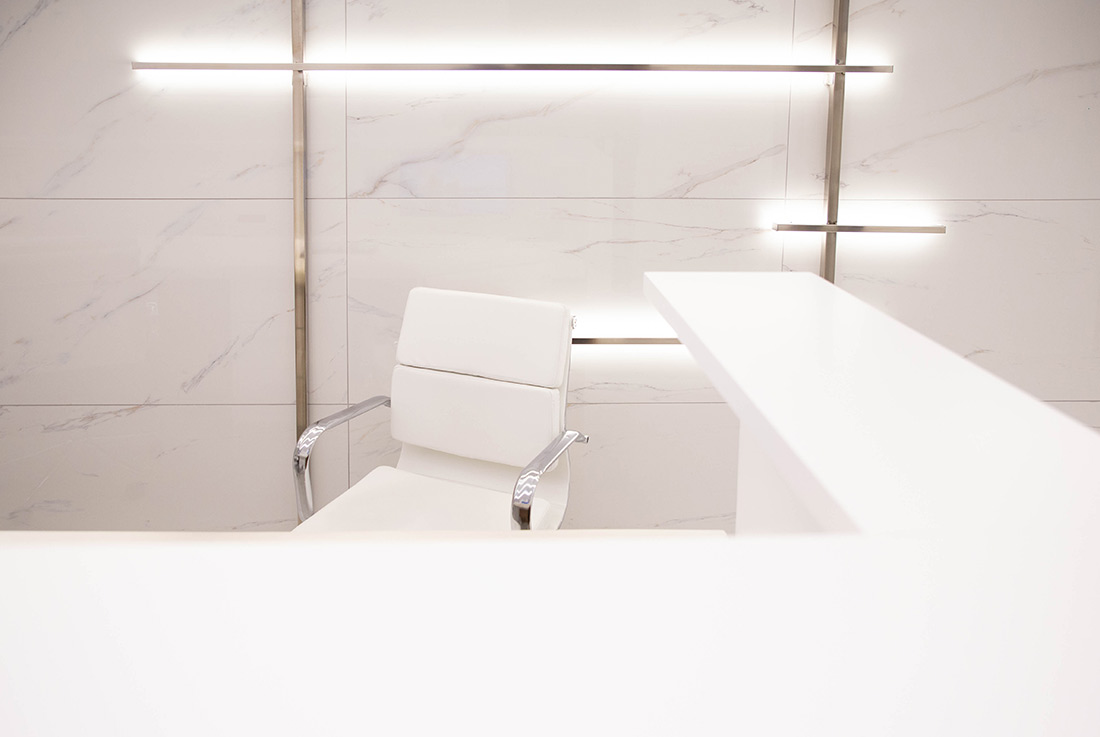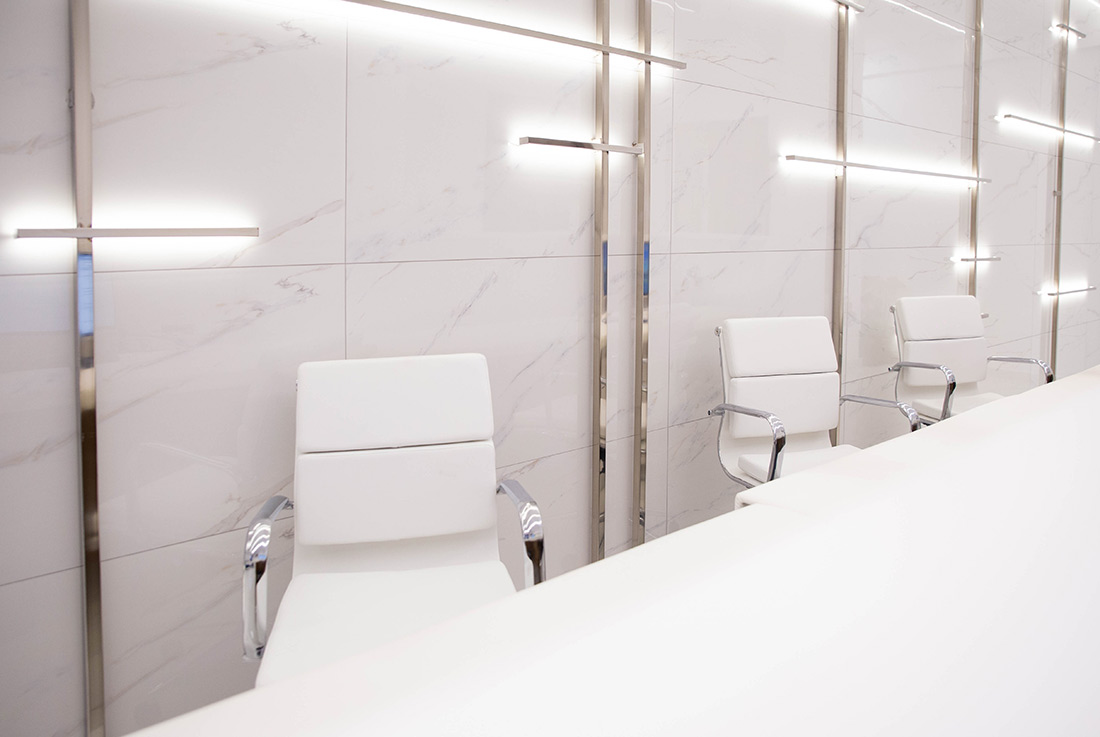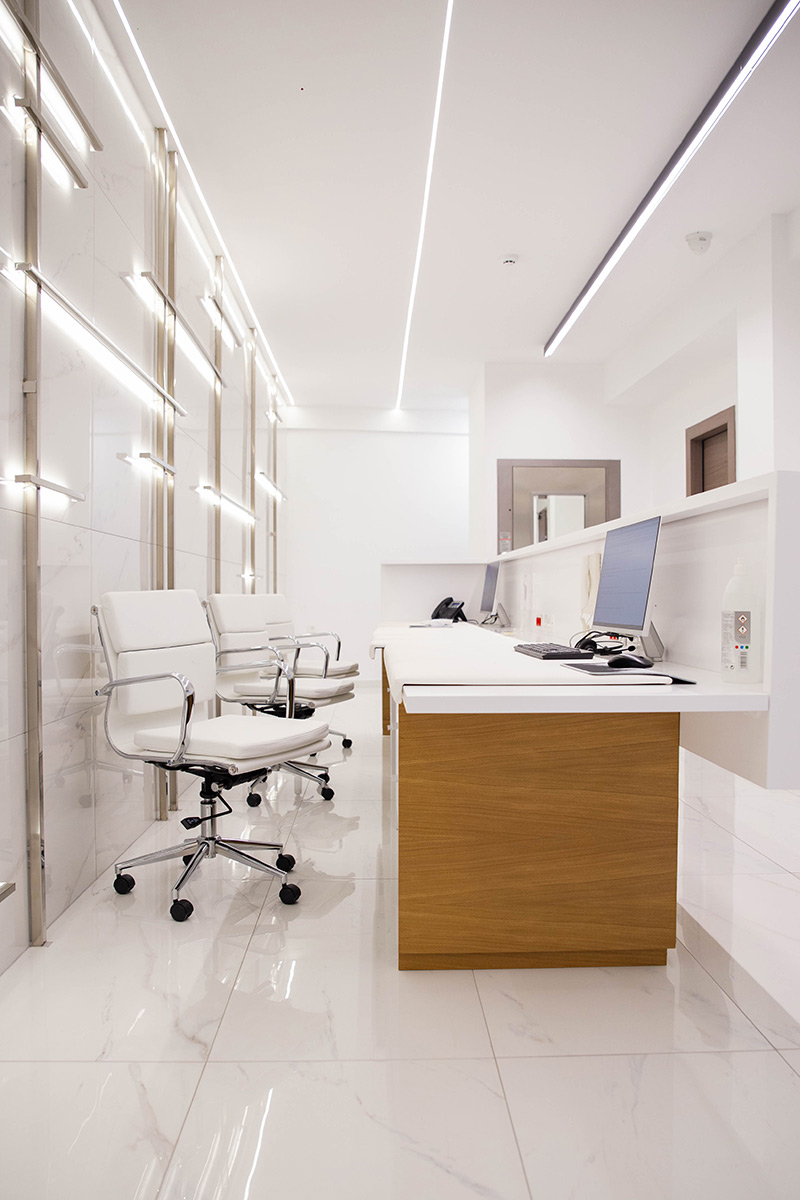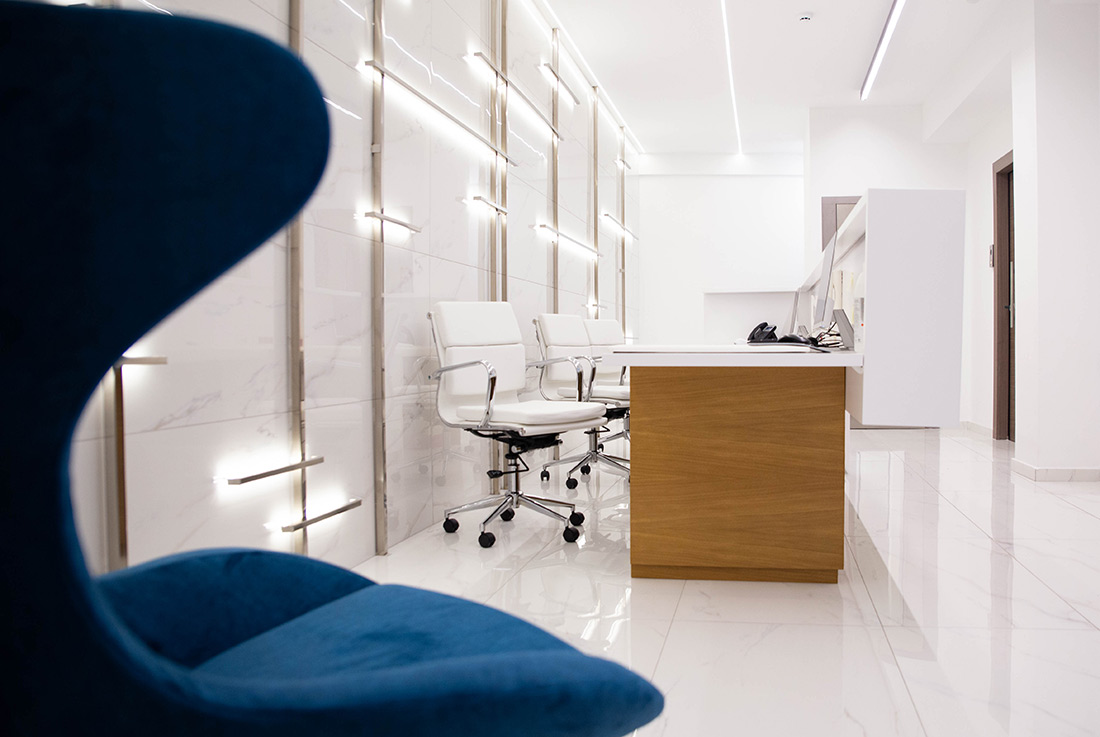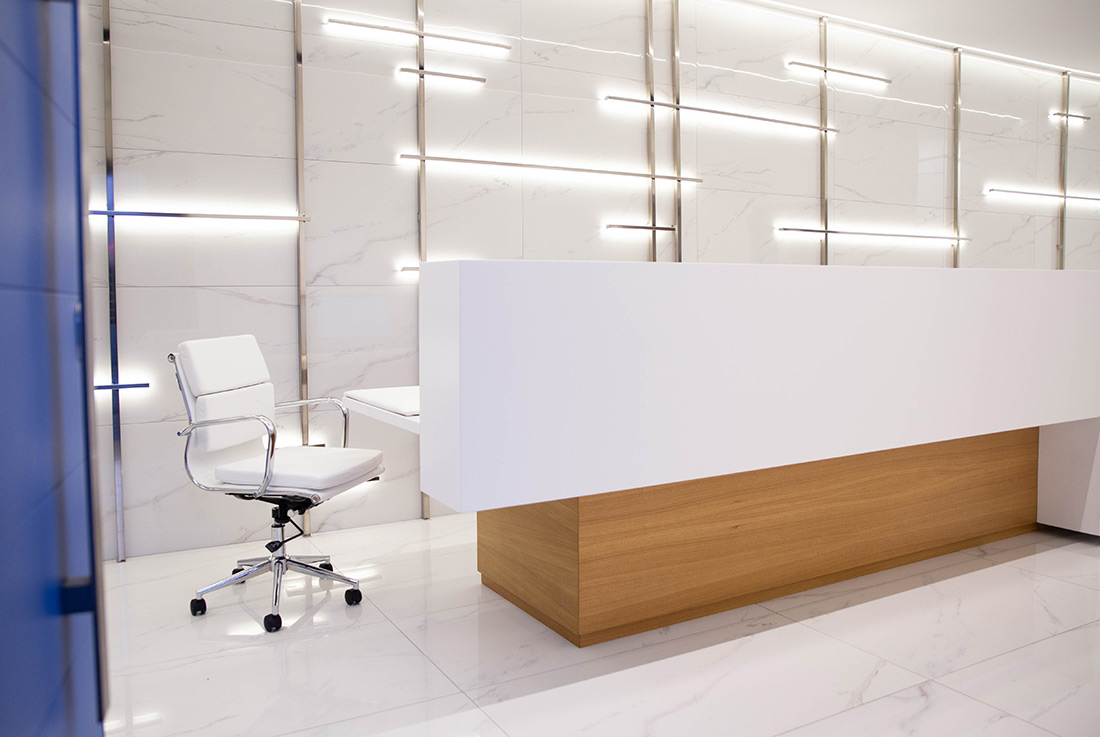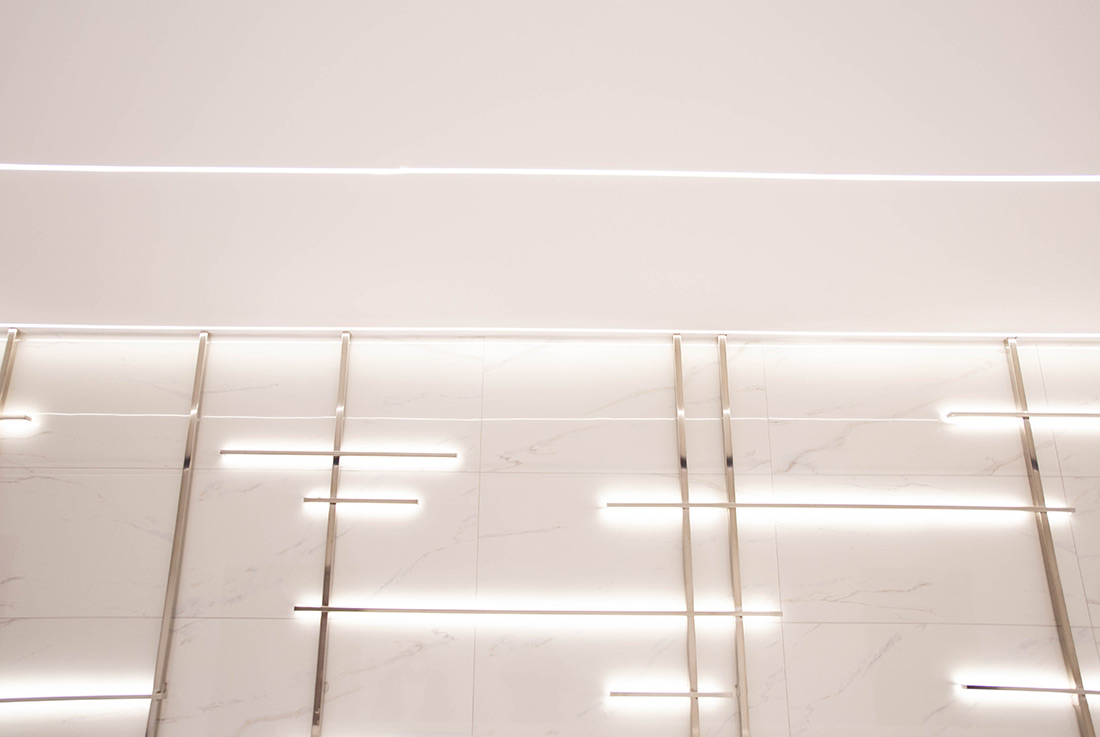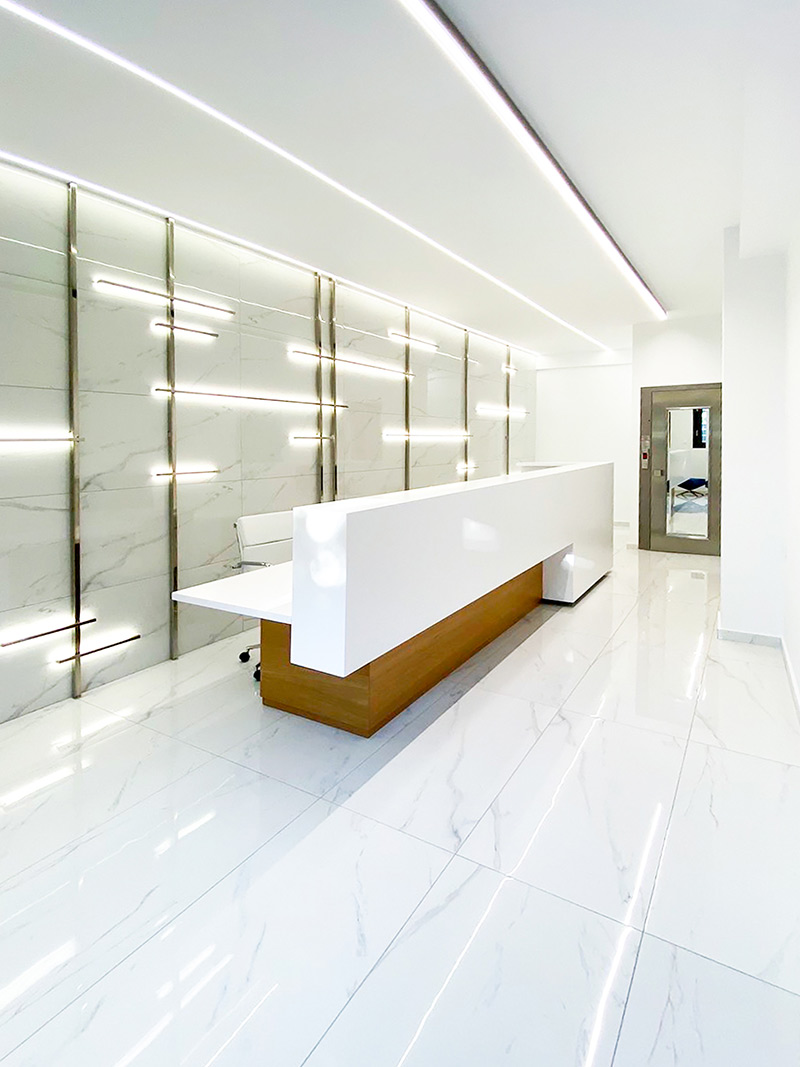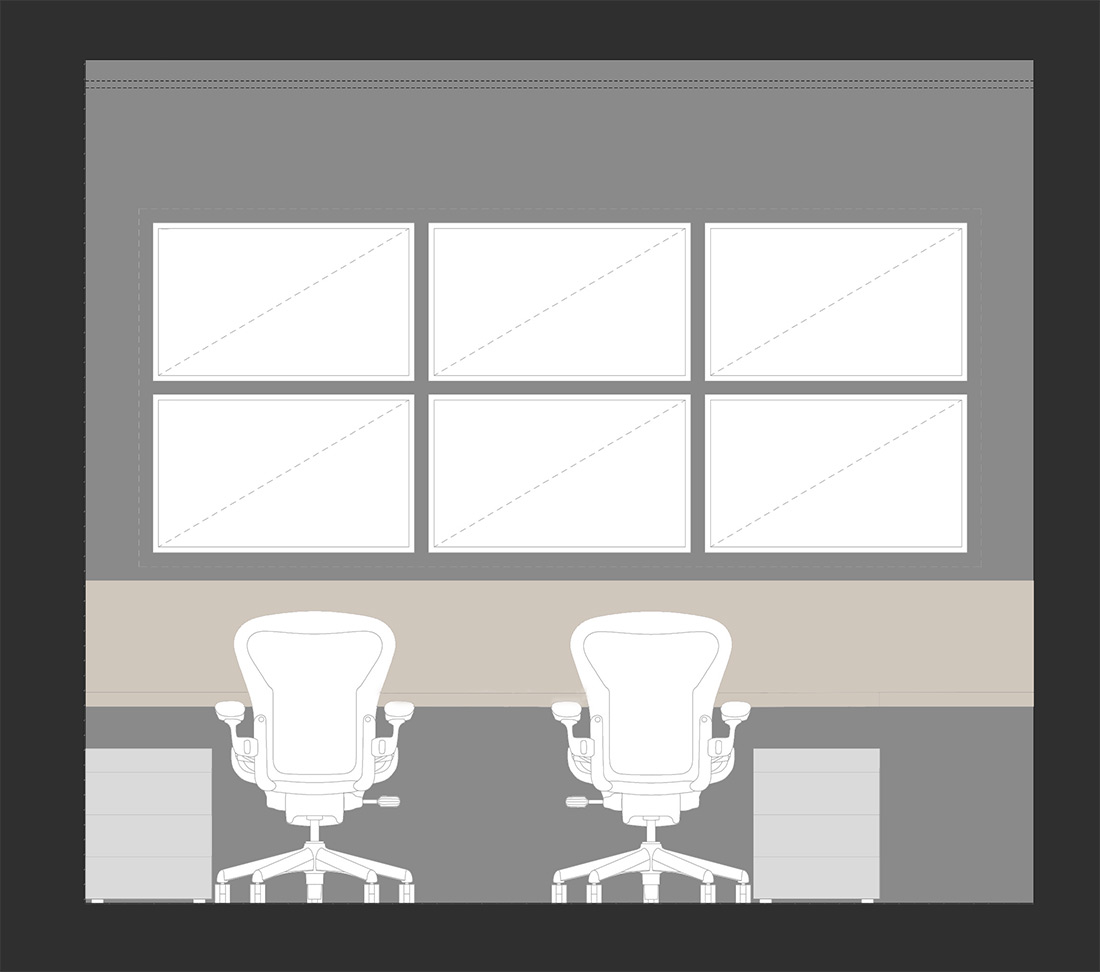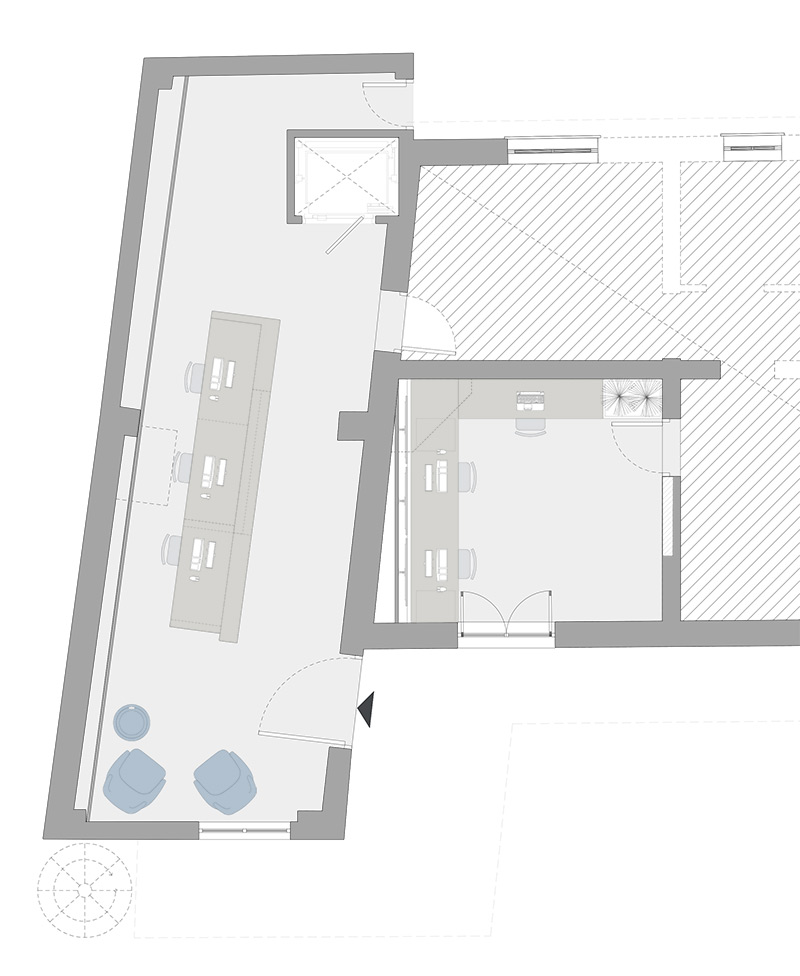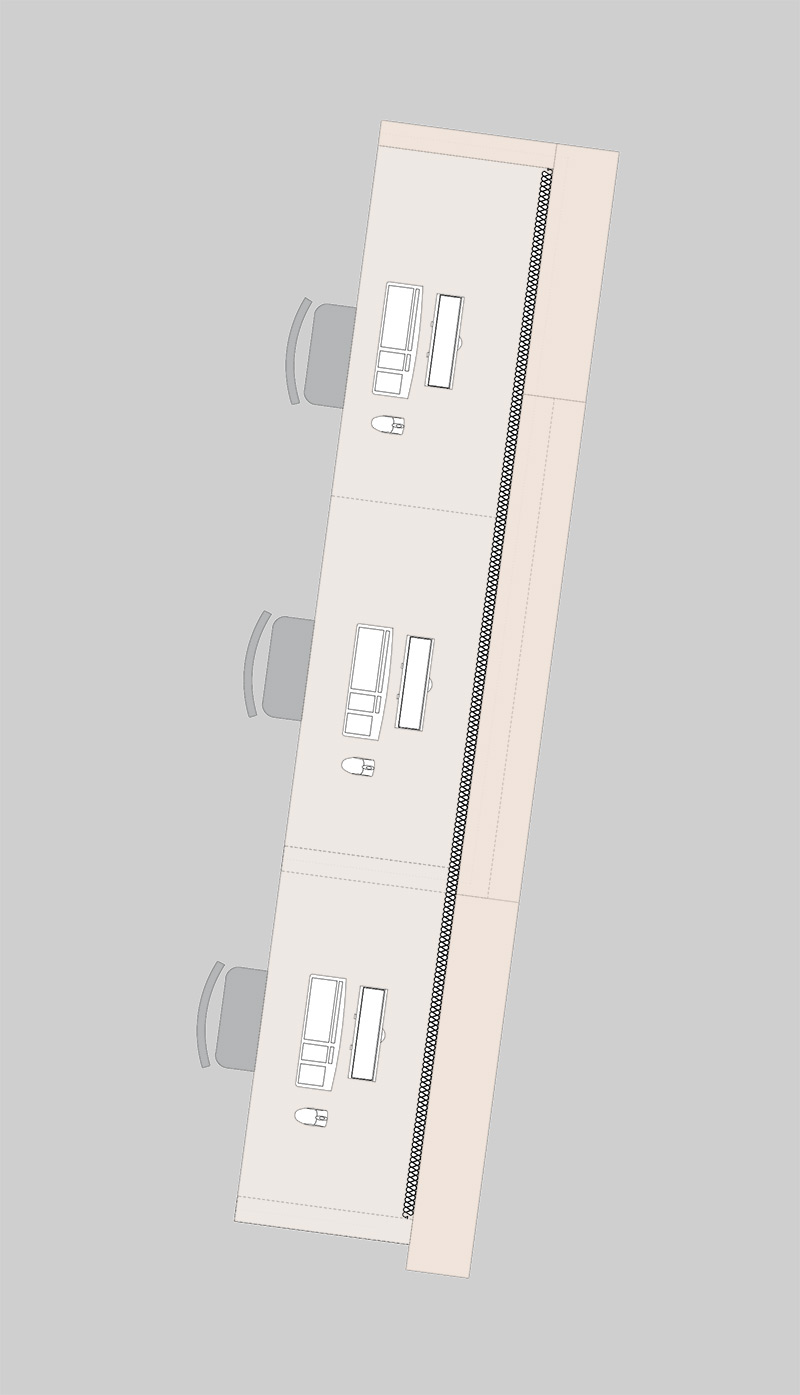 Credits
Project Partners
Point Architects Lighting Design
Related posts
Powered by