The 73 m2 apartment is located in a 19th century building in the city center of Ljubljana. The original larger apartment was in the past divided into two units, as can be seen from the shortened corridor. The concept of circulation through the corridor into each room and then further from room to room, was thus considerably weakened. The new project envisioned an establishment of a new circulation, with the connection of two rooms into one and positioning of furniture in a way that allows fluid movement through the living space. We decided to emphasize the existing angled geometry rather than hide it. We mirrored it in the bespoke furniture pieces and used it as subtle guidance through the space. As it is a home of a young creative couple, a lot of thought was put into choosing a bold color palette, mixed with somewhat sophisticated materials, such as velvet, inox, glass. For an eclectic outcome, custom designed furniture was combined with vintage Italian pieces from the 1980s.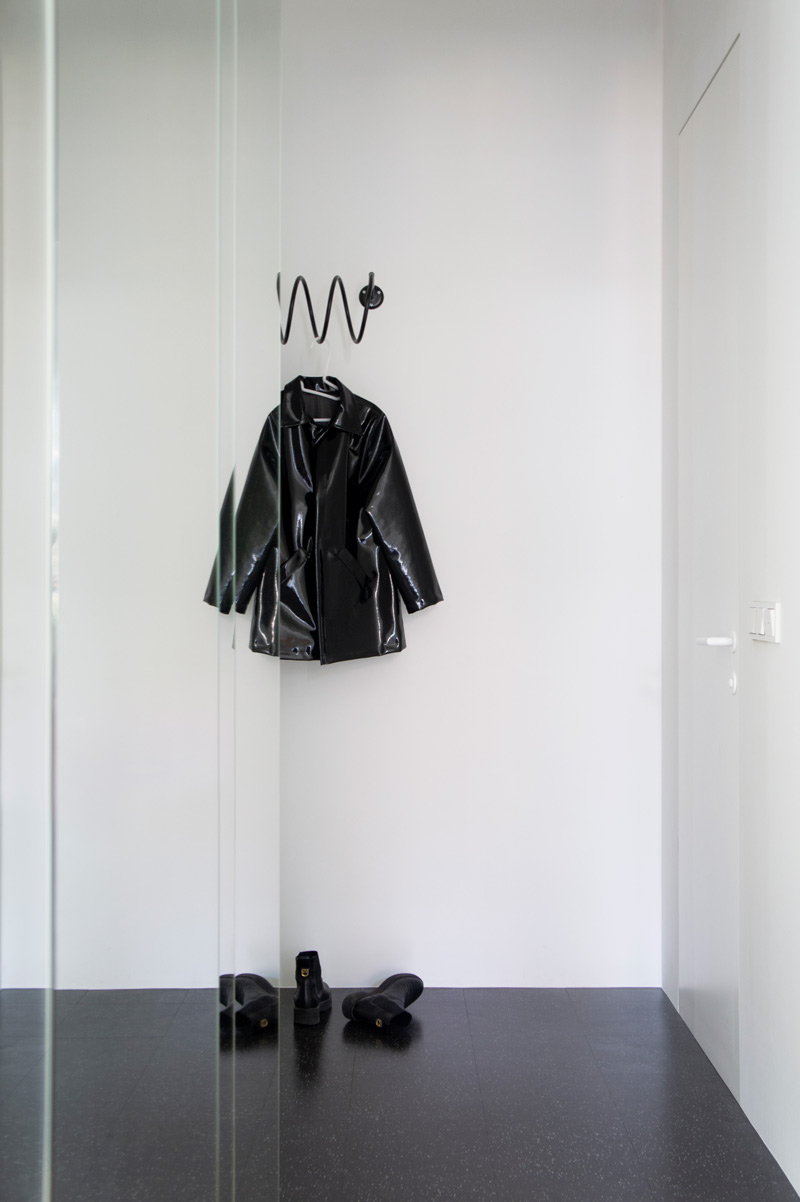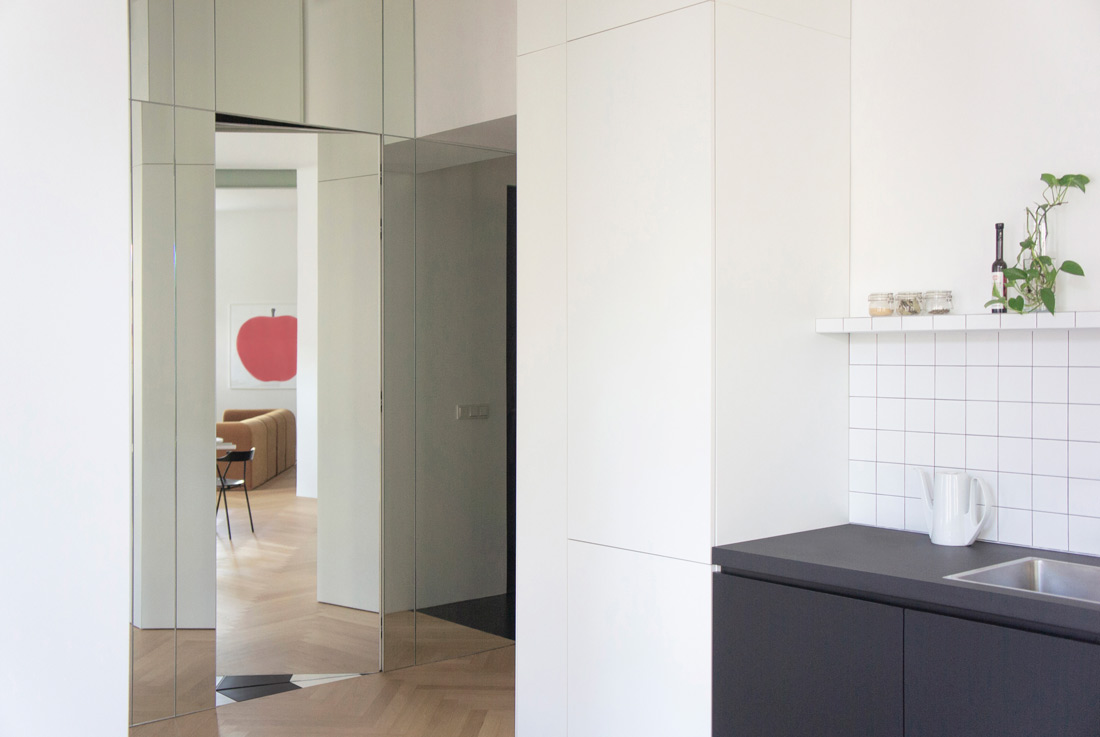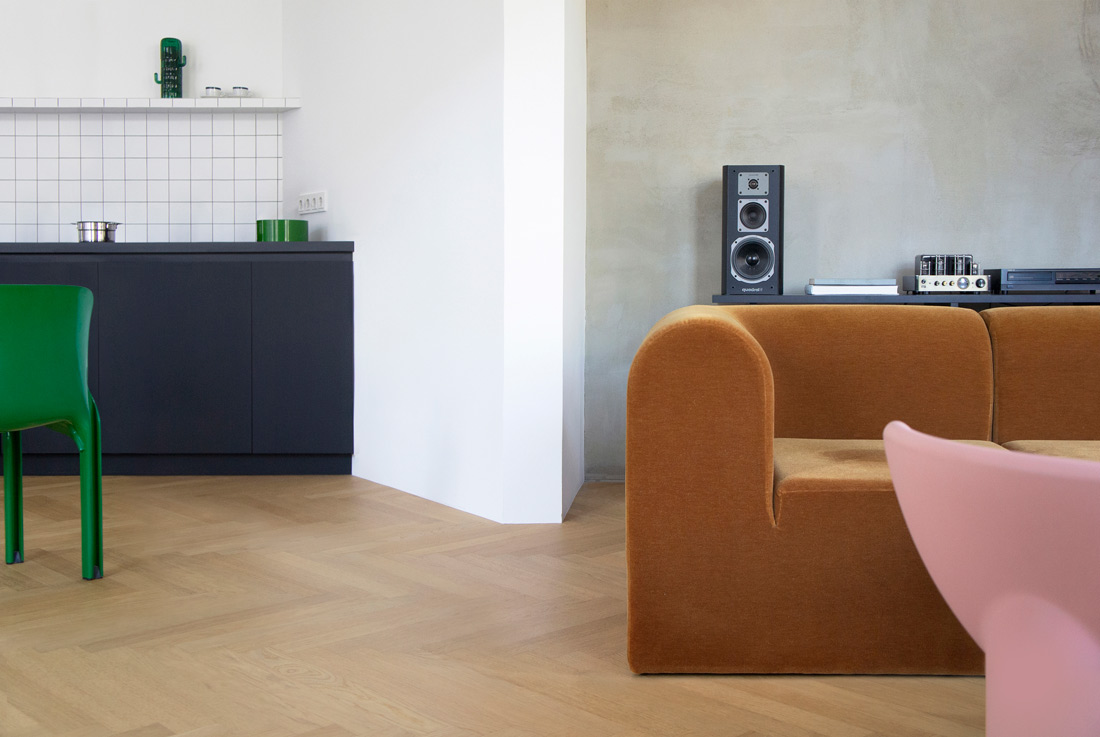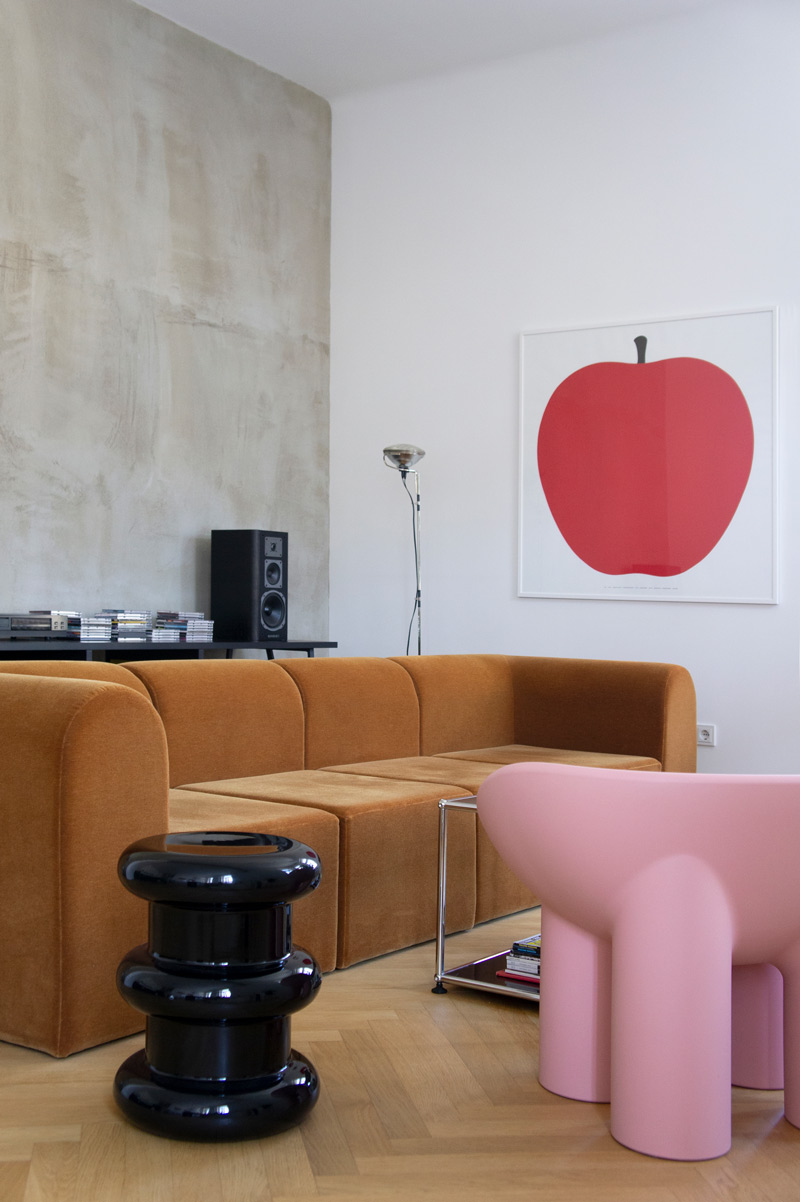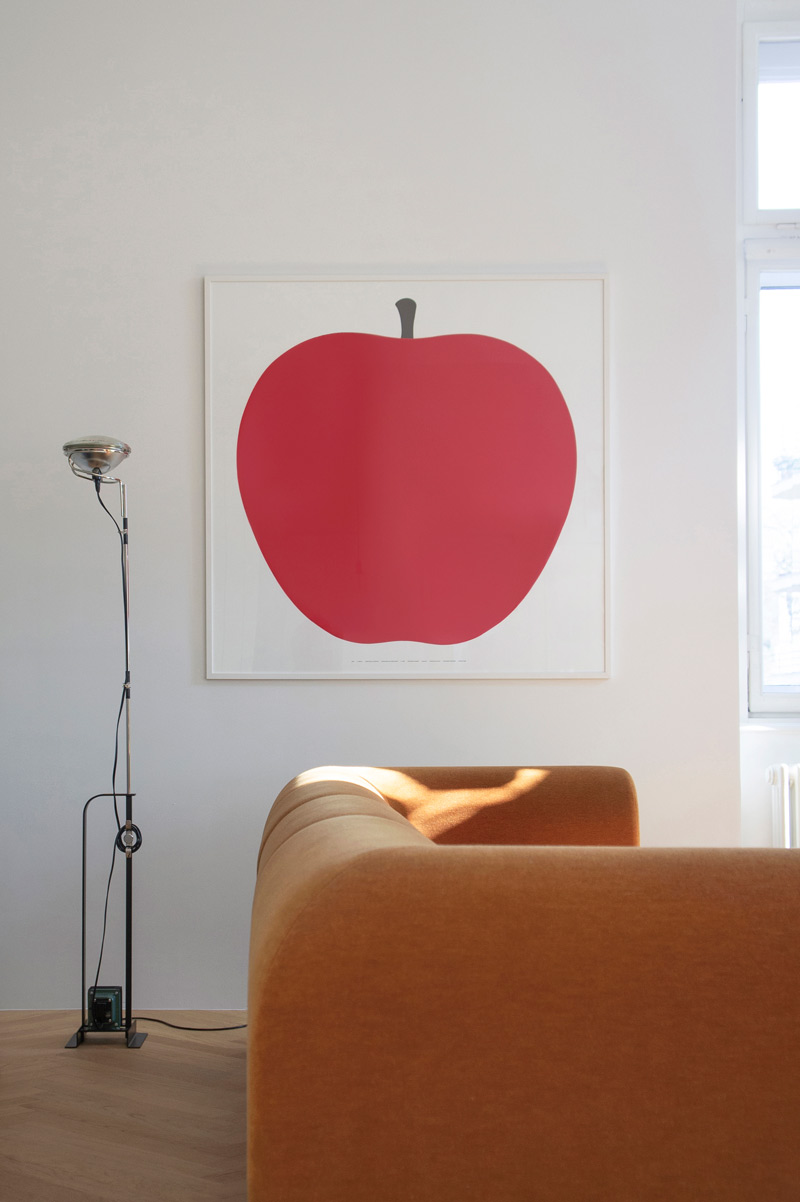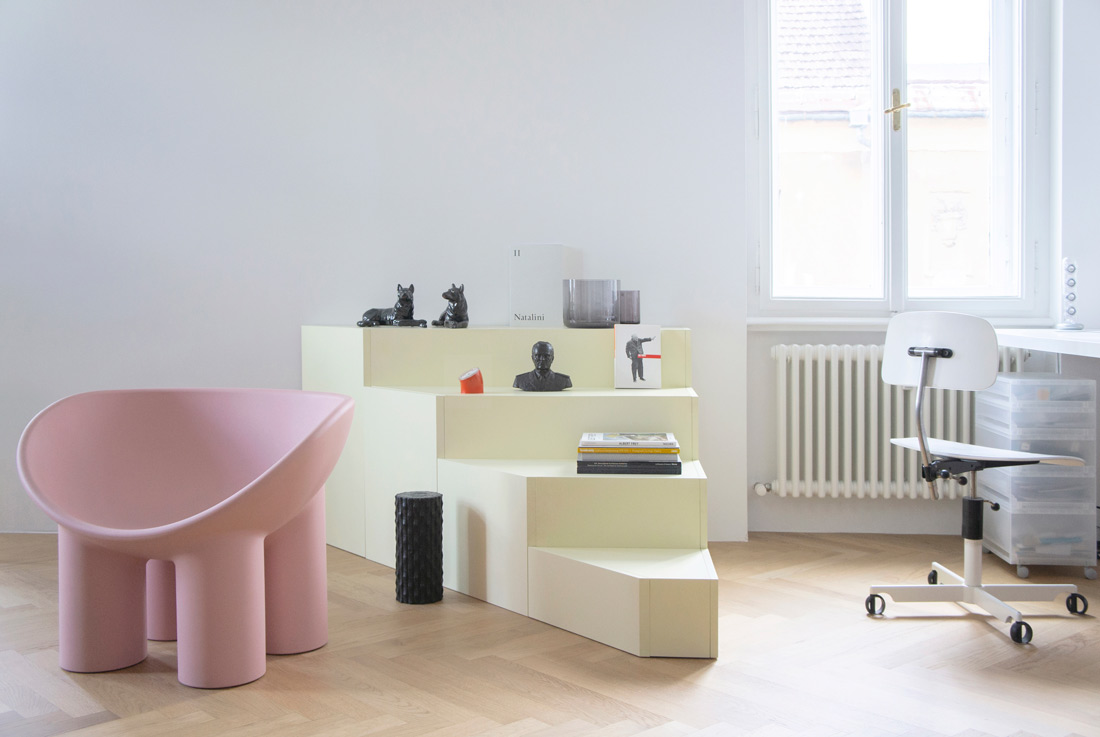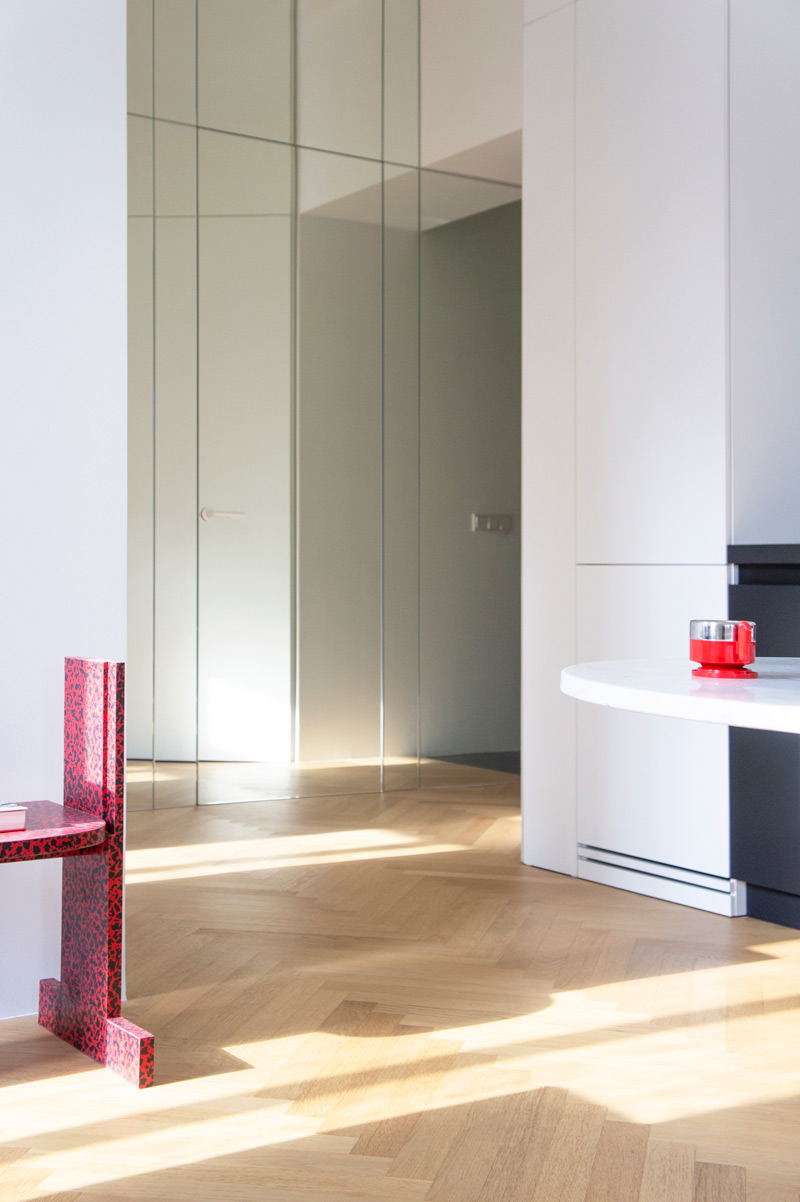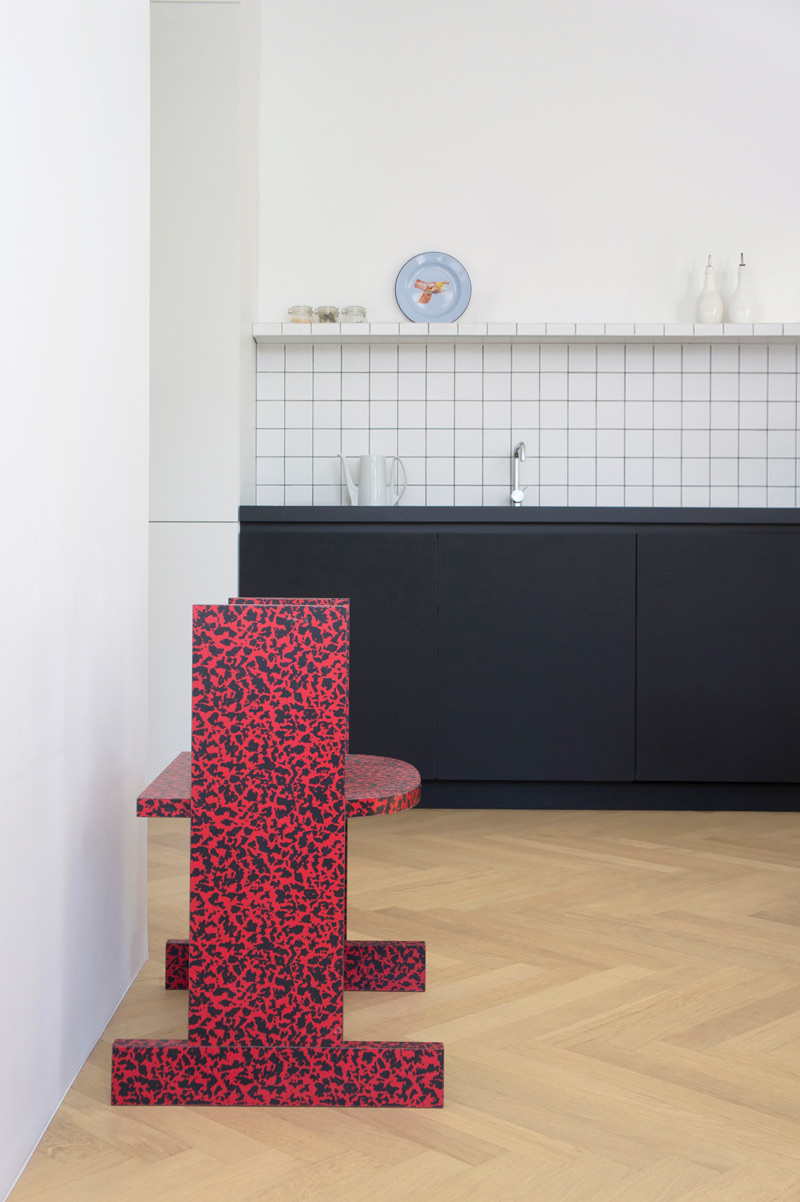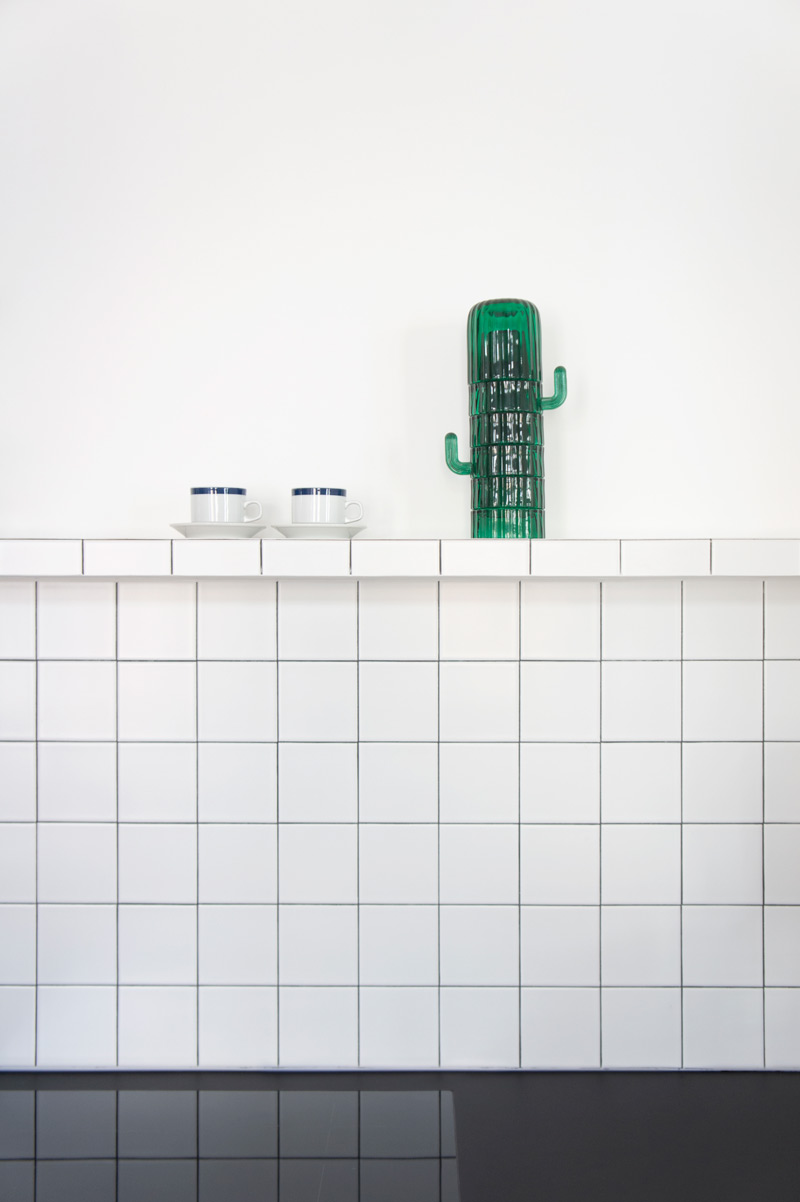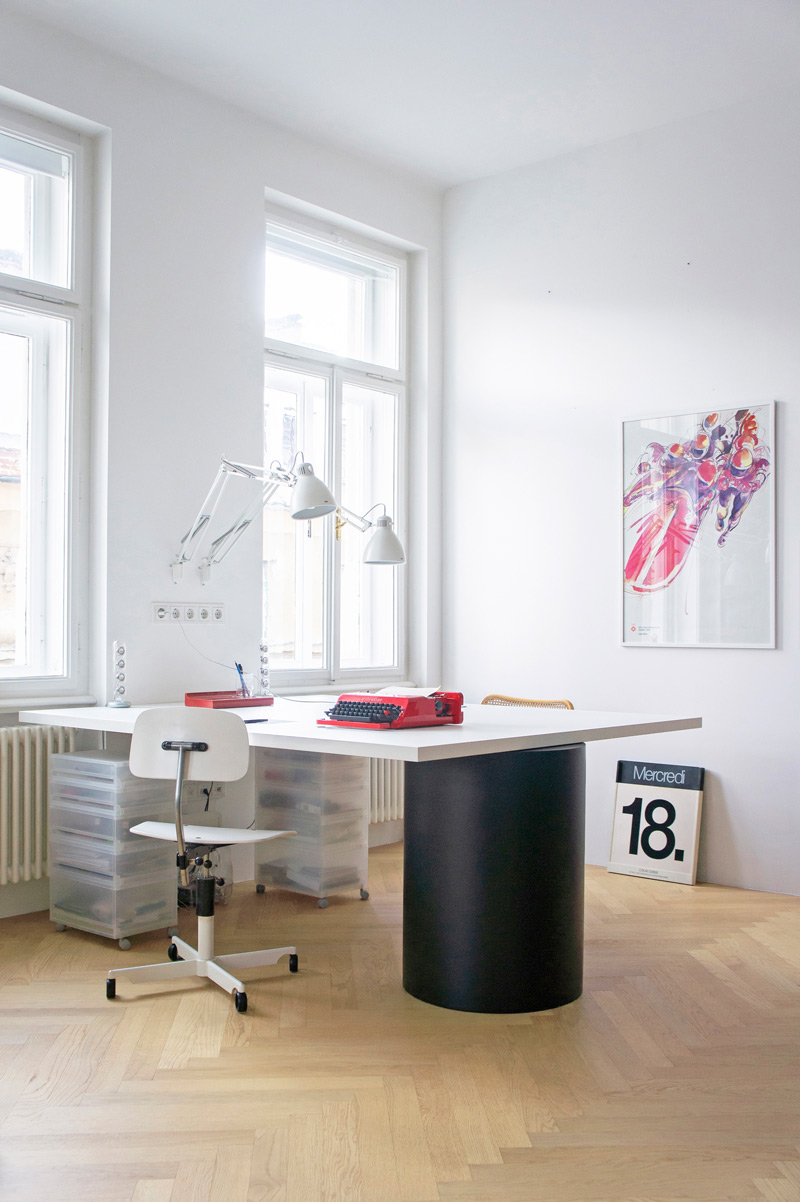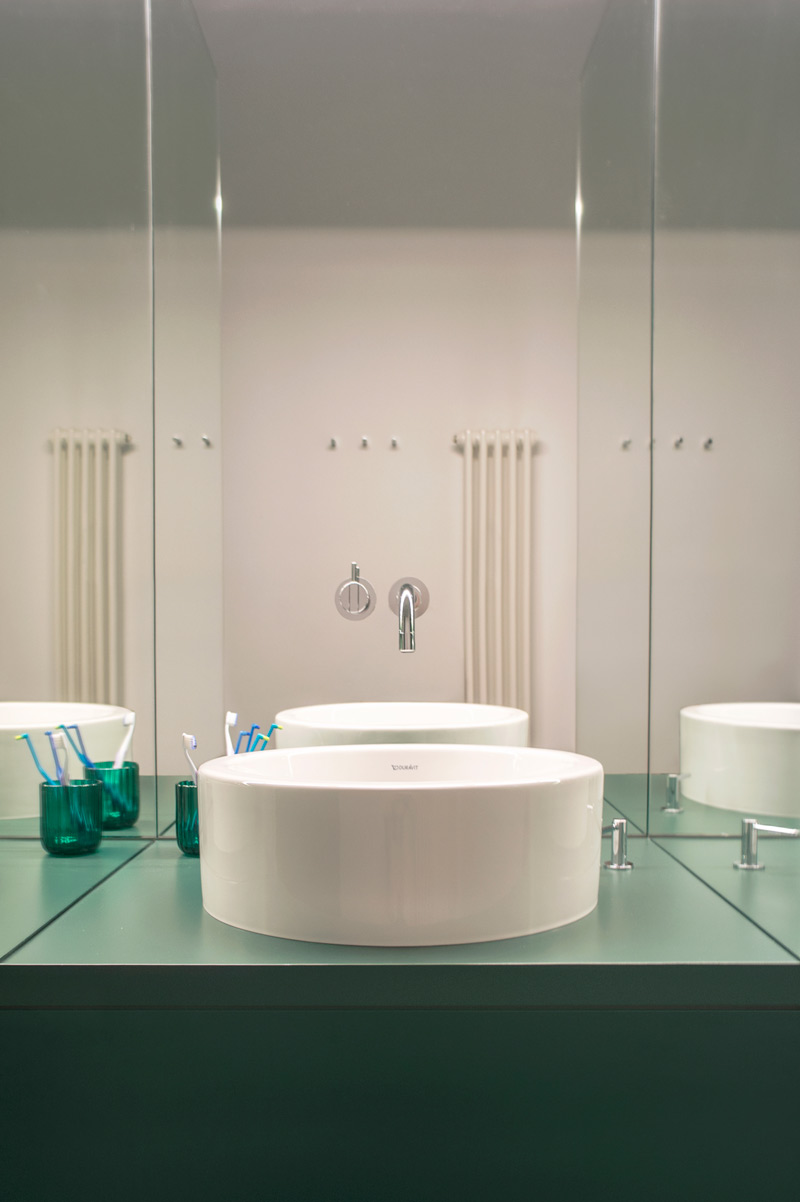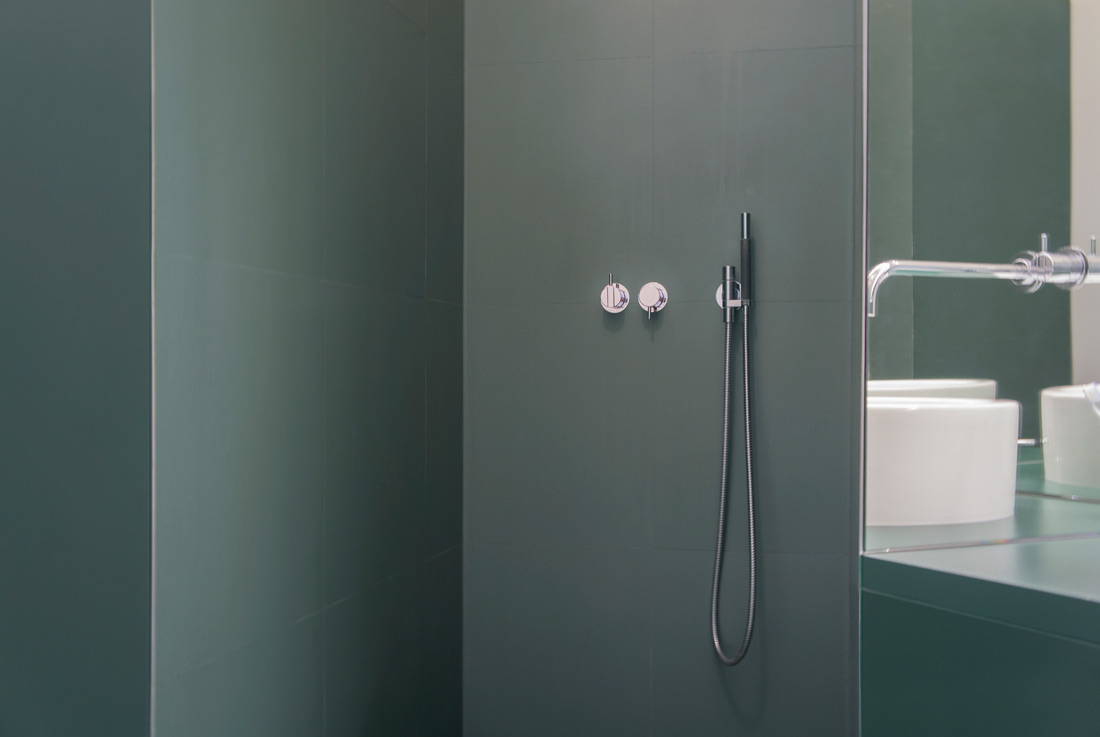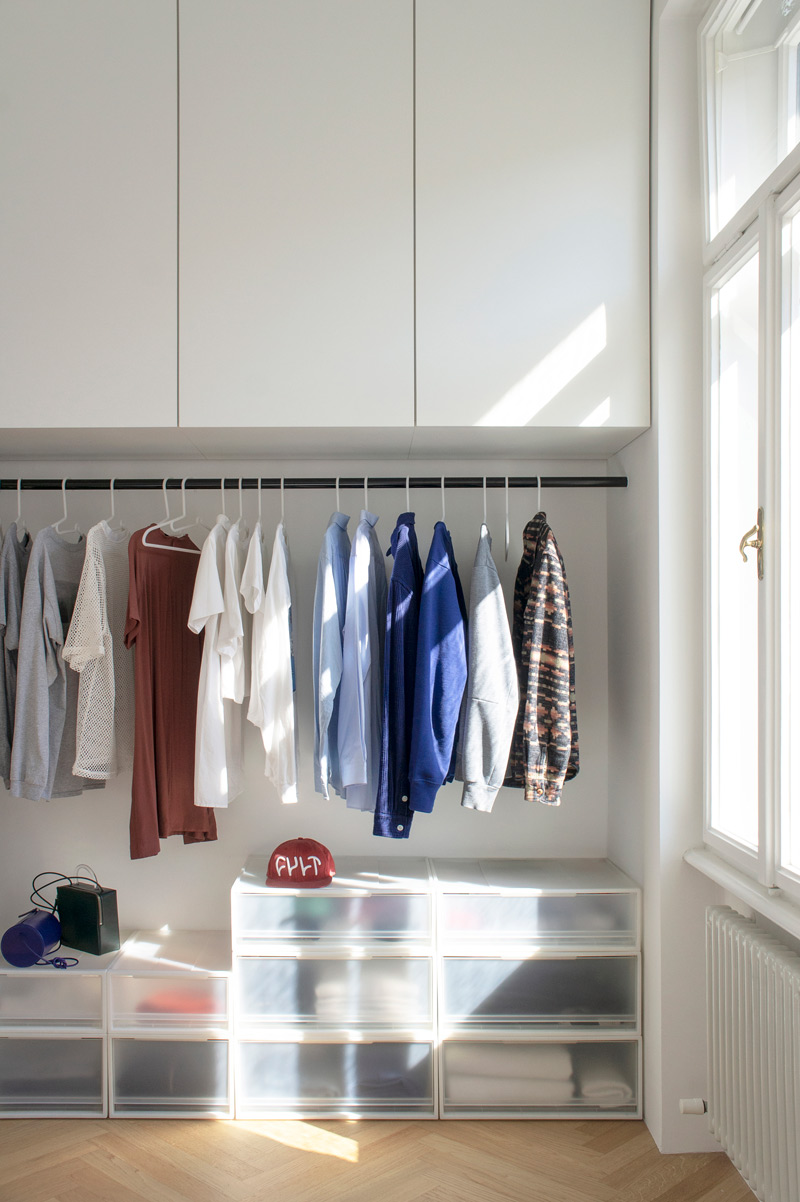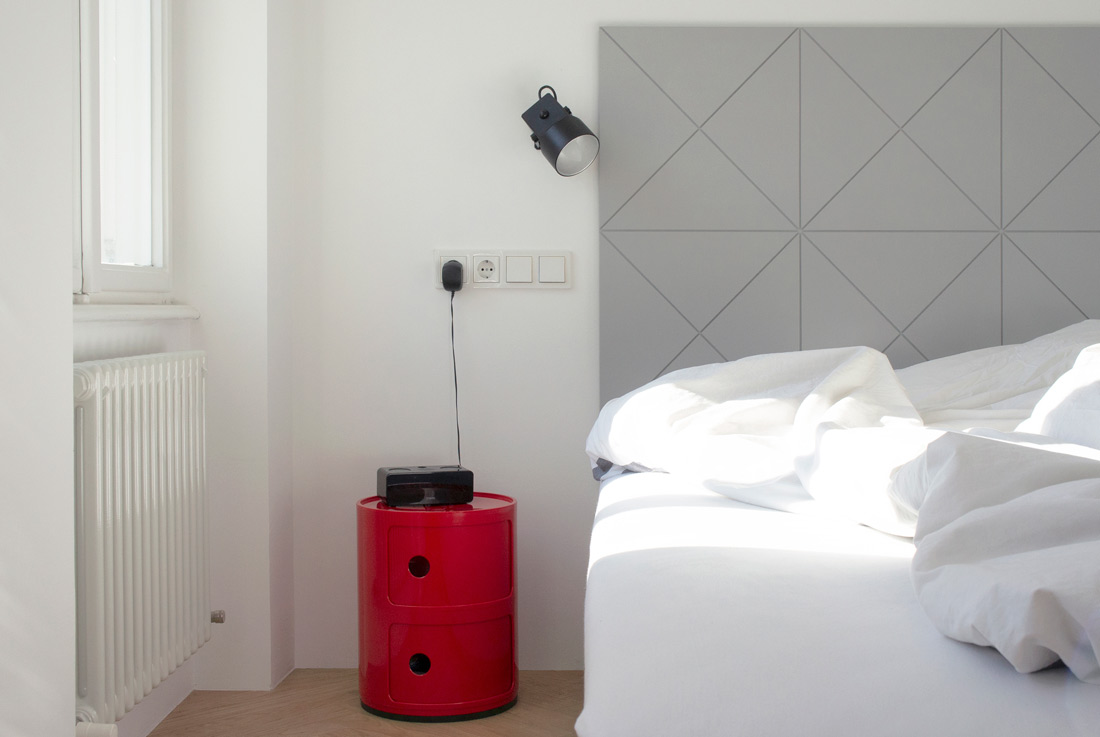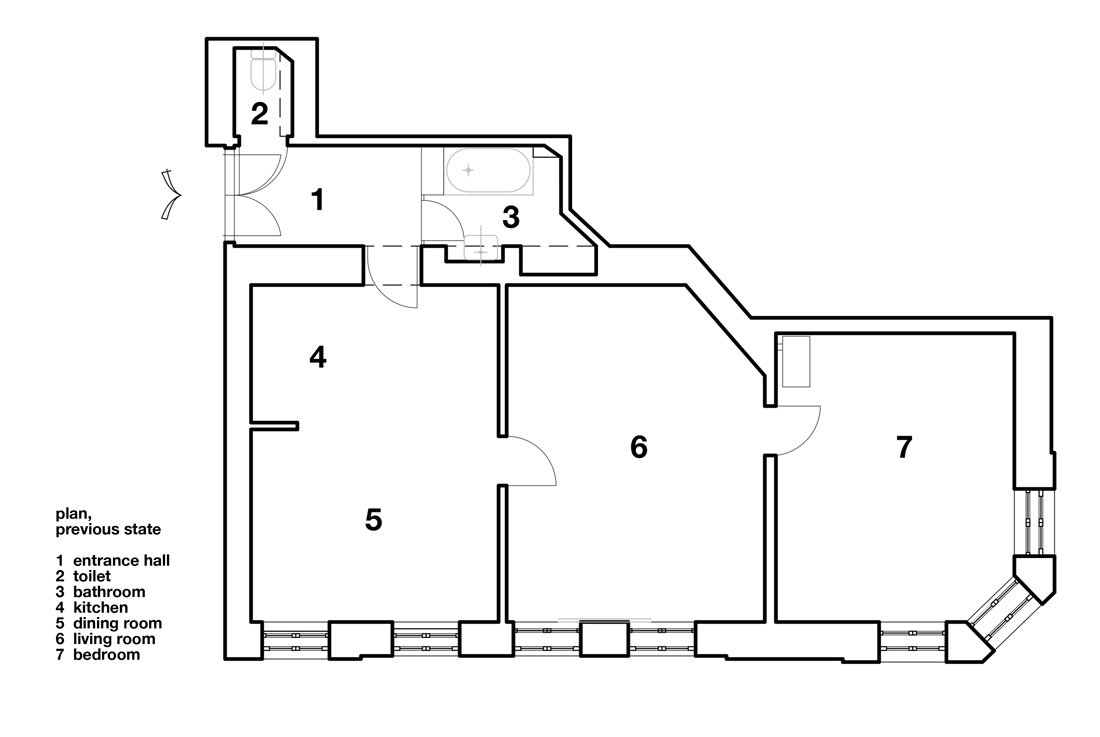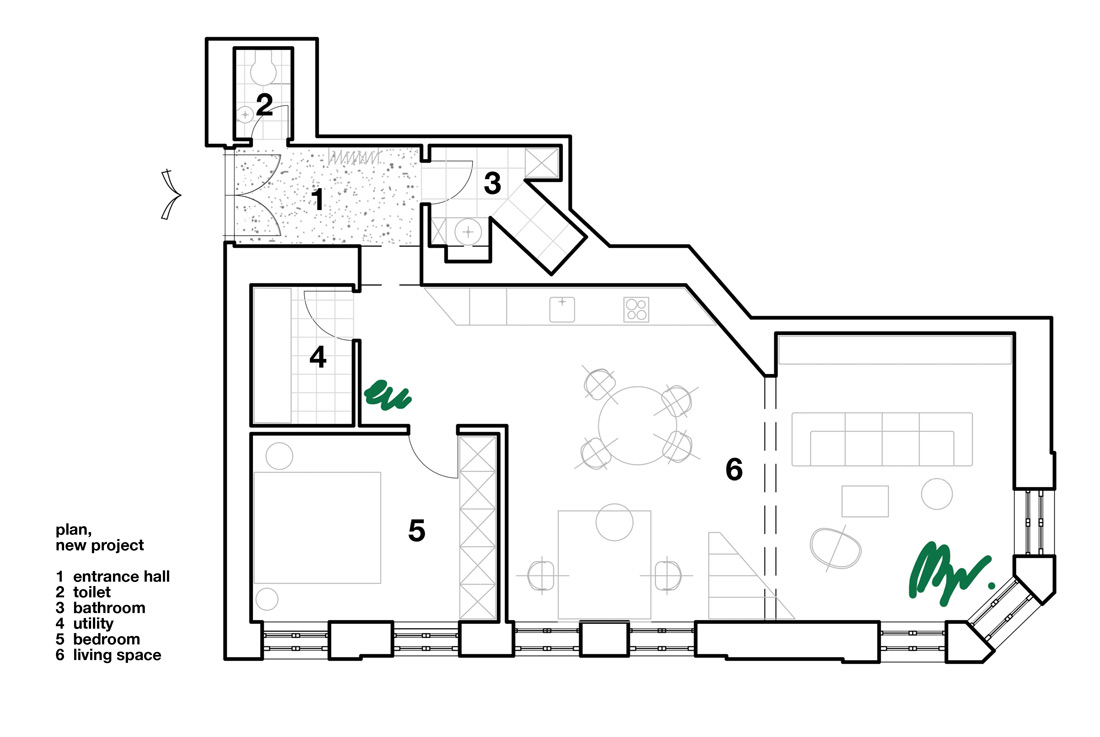 Credits
Interior
alto design studio; Nina Eminagić, Mirza Eminagić
Client
Private
Year of completion
2019
Location
Ljubljana, Slovenia
Total area
73 m2
Photos
Nina Eminagić
Project Partners
Parketarstvo Pavlič d.o.o., Mizarstvo Pajenk proizvodnbja in trgovina d.o.o., doma – ID d.o.o., Strle Svetila d.o.o., Interrier Showroom – BDT TM d.o.o.
Related posts
Powered by