Commercial architecture owes society a more decent and humane presence. The question becomes: How would a shopping-centre restaurant for 360 people be designed, based on this idea? Our architectural office has always focused on boutique architecture, so we approach to this project from our strengths: Our primary aim was to create pleasant atmosphere with a feeling of cosiness and warmth. These qualities are rarely found in large restaurants. Despite numerous externally specified conditions (fire safety requirements, the use of predefined washing areas, a limited range of materials, and, of course, cost rationalization), the final result shall generate extremely pleasant atmosphere and visually attractive interior – one that is inviting, drawing visitors in for a cup of coffee or to enjoy their lunch or snack, whether in the restaurant or on its large open terrace offering wonderful views over the Ljubljana Marshes. The restaurant atmosphere will be distinguished by a variety of micro-ambiences: vertical lamella blinds creating special light, pepita patterned tiles behind the bar area, animal patterned wallpaper, black coloured ceiling with carefully designed lighting on hanging rails … When observing the final outcome "in the flesh", you will be impressed seeing how good design can overcome stereotypes.
What makes this project one-of-a-kind?
Pleasant atmosphere with a feeling of cosiness and warmth in a 1000 m2 commercial restaurant?!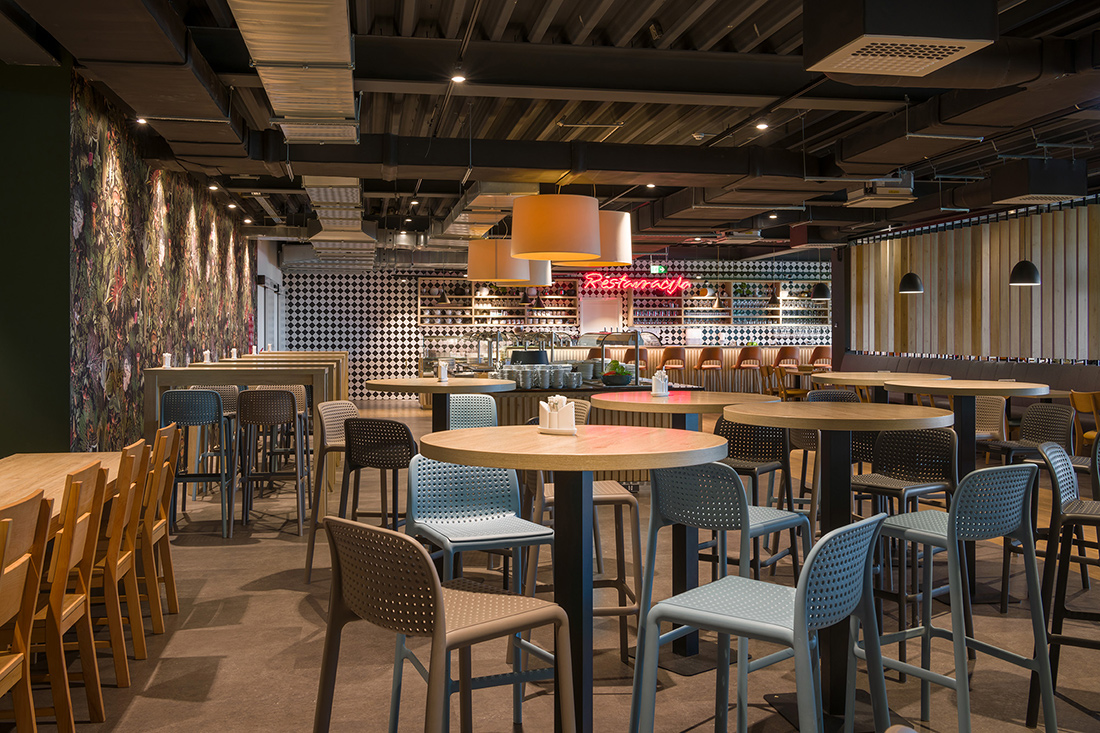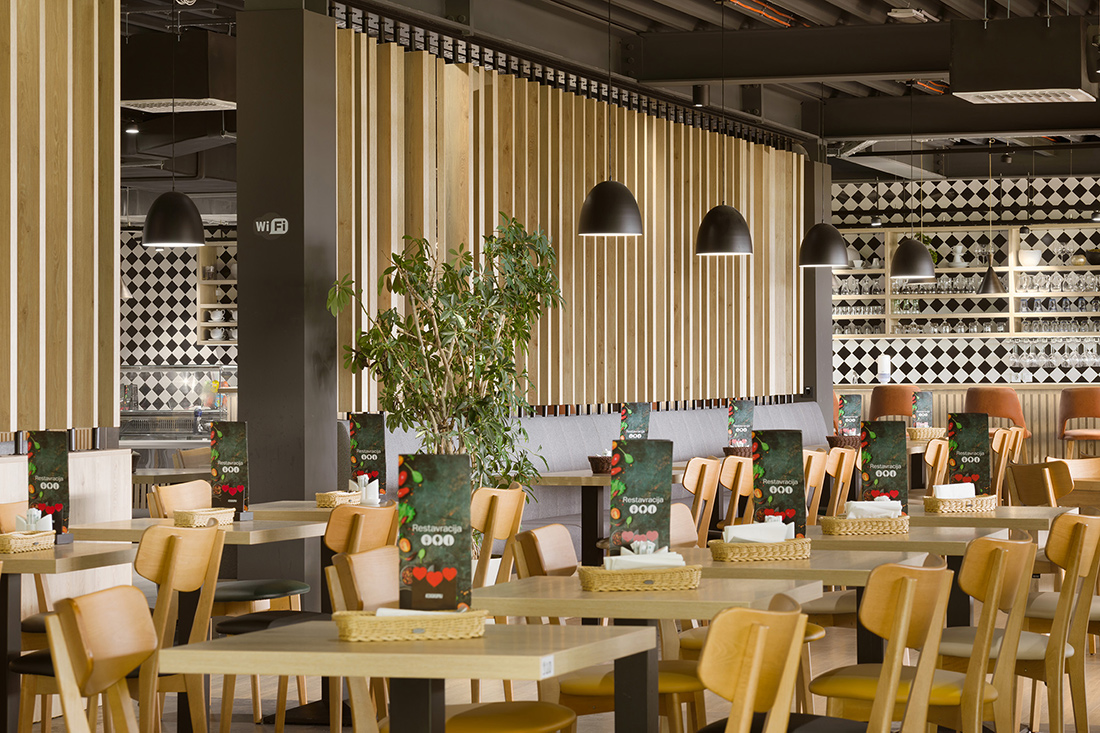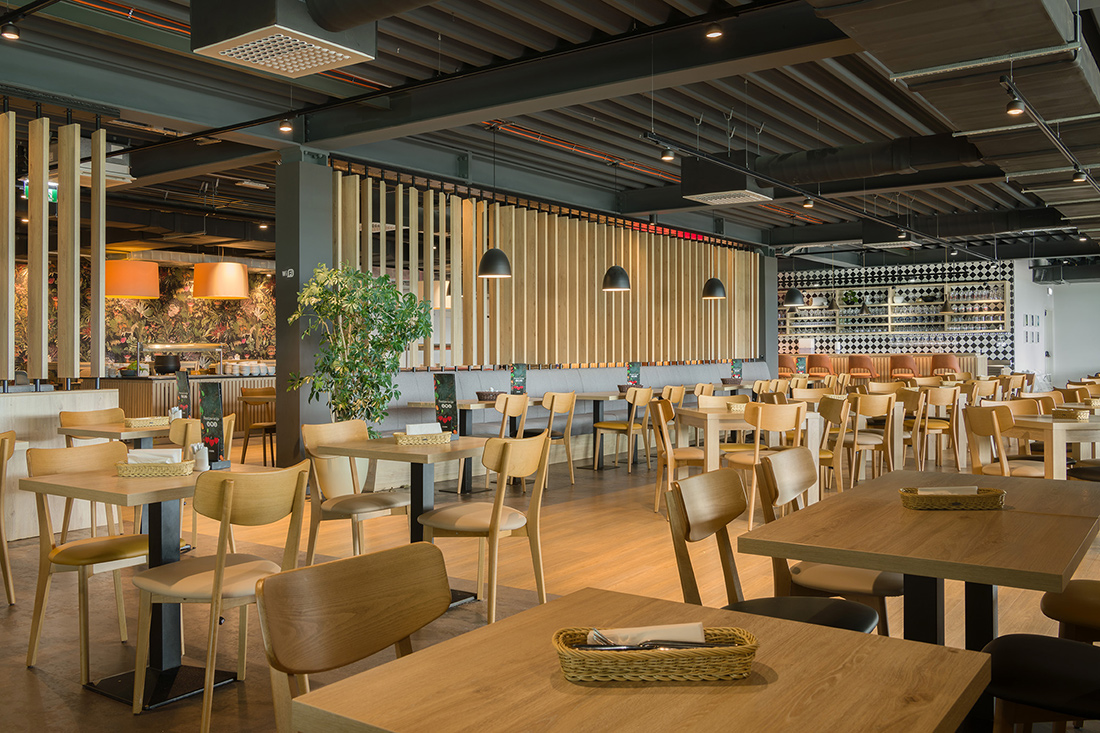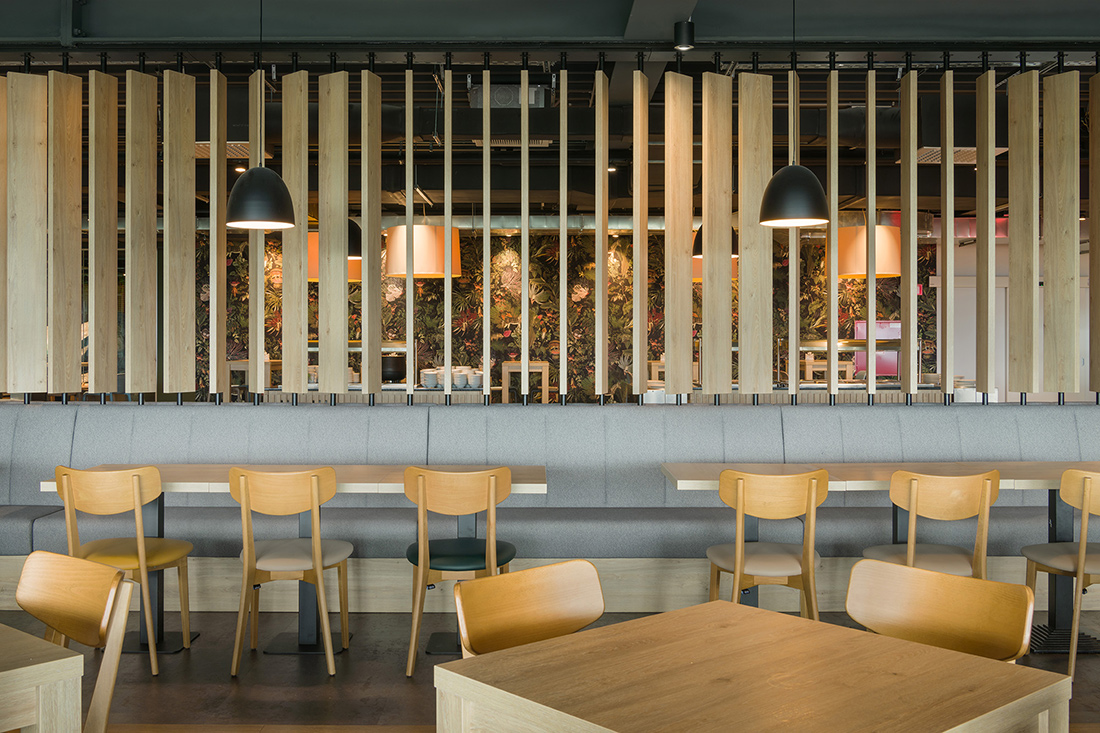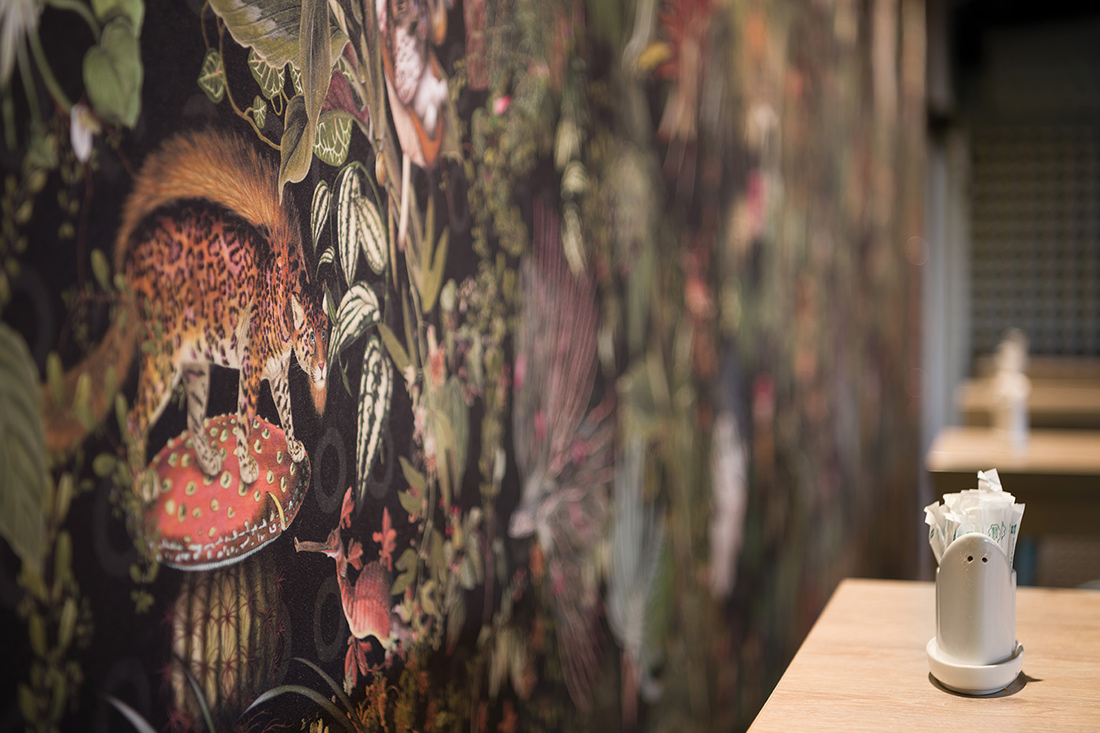 Credits
Autors
RIBA ARHITEKTI d.o.o.; Janja Rupnik Brodar, Goran Rupnik, Manica Lavrenčič
Client
Rutar marketing d.o.o.
Year of completion
2019
Location
Ljubljana, Slovenia
Total area
930 m2
Photos
Janez Marolt
Project Partners
Oberressl & Kantz ZT – GmbH
Related Posts
Powered by