In a beachside residential area of Herzliya, TEO comes into view as a distinct single storey building, eminently lower than the neighbourhood's enclosed private mansions. TEO provides a unique functional facility to the city's art-practicing and culture-seeking residents. The plan is designed as a 50 by 50 meters square layout around an offset central patio surrounded by the various programs: a music conservatory, a dance school, art and ceramics studios, a gallery, a senior recreation center and a cafeteria. An upper partial floor houses a library complemented by a 300 m2 open deck. The uniqueness of the design lies in the coherence of a precise geometric module that is strictly enforced throughout. Concrete, textured glass and metal flow seamlessly from exterior to interior surfaces. Cutting-edge sealing techniques were used to protect the building from rain while maintaining its flat roof silhouette and tight proportions. The patio (292 m2) makes available a space of quiet and welcoming scale. The floated, draining floor provides a pleasing horizontal surface from which a single mature oak tree rises.
What makes this project one-of-a-kind?
Proportions. This project is all about a careful insertion of a public building into a residential low rise housing fabric. We aimed at creating an impact without overshadowing the neighboring single family homes around us. To achieve that we kept the volumetric proportions as tight as possible while blending an array of carefully selected concrete surfaces to balance and finetune the architecture.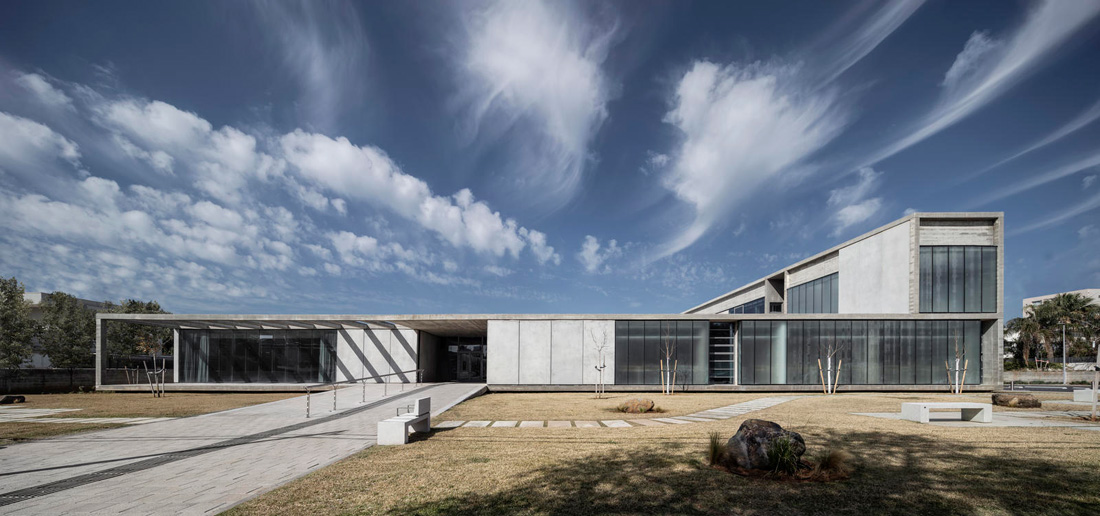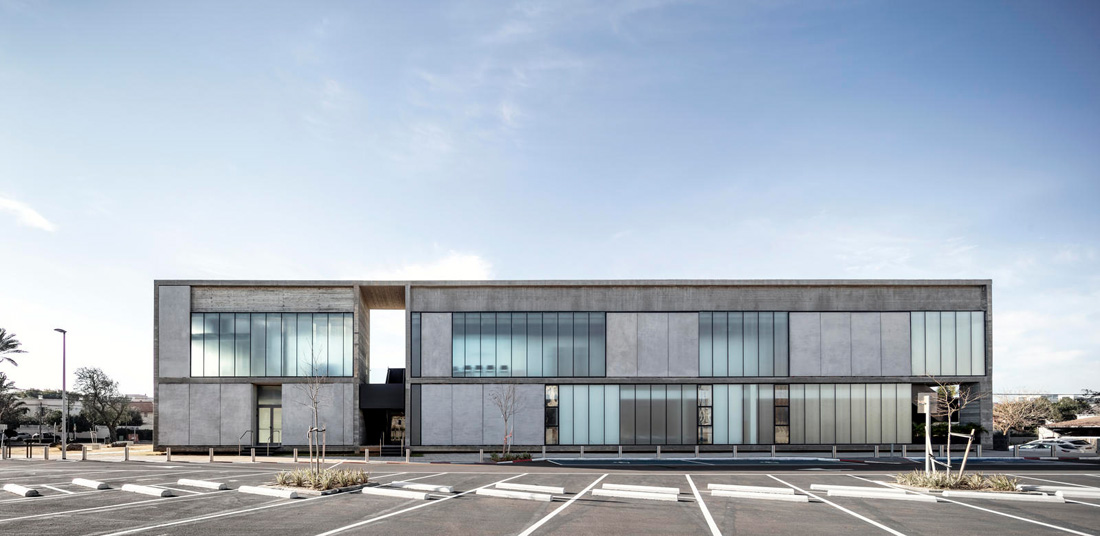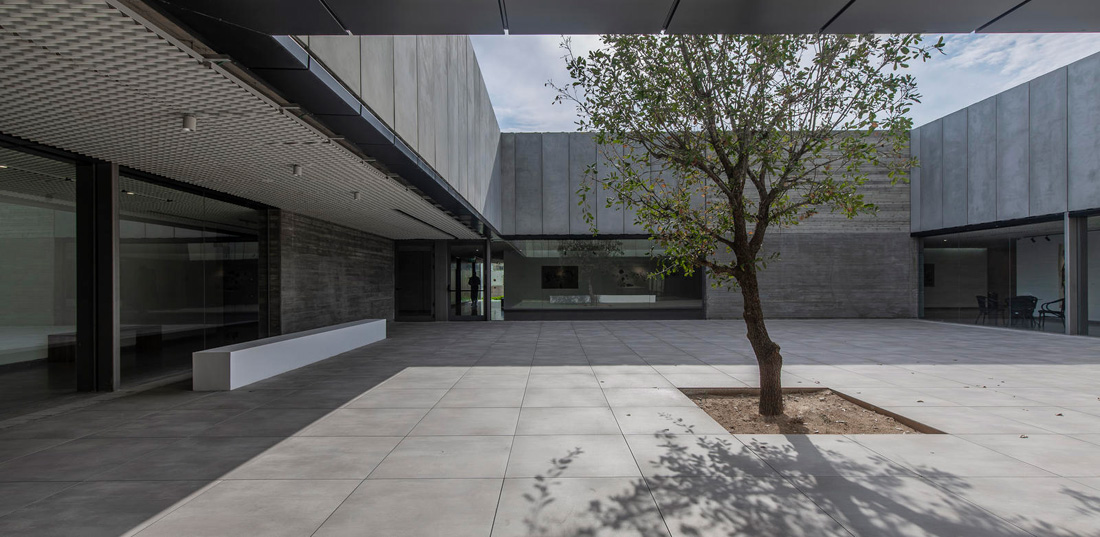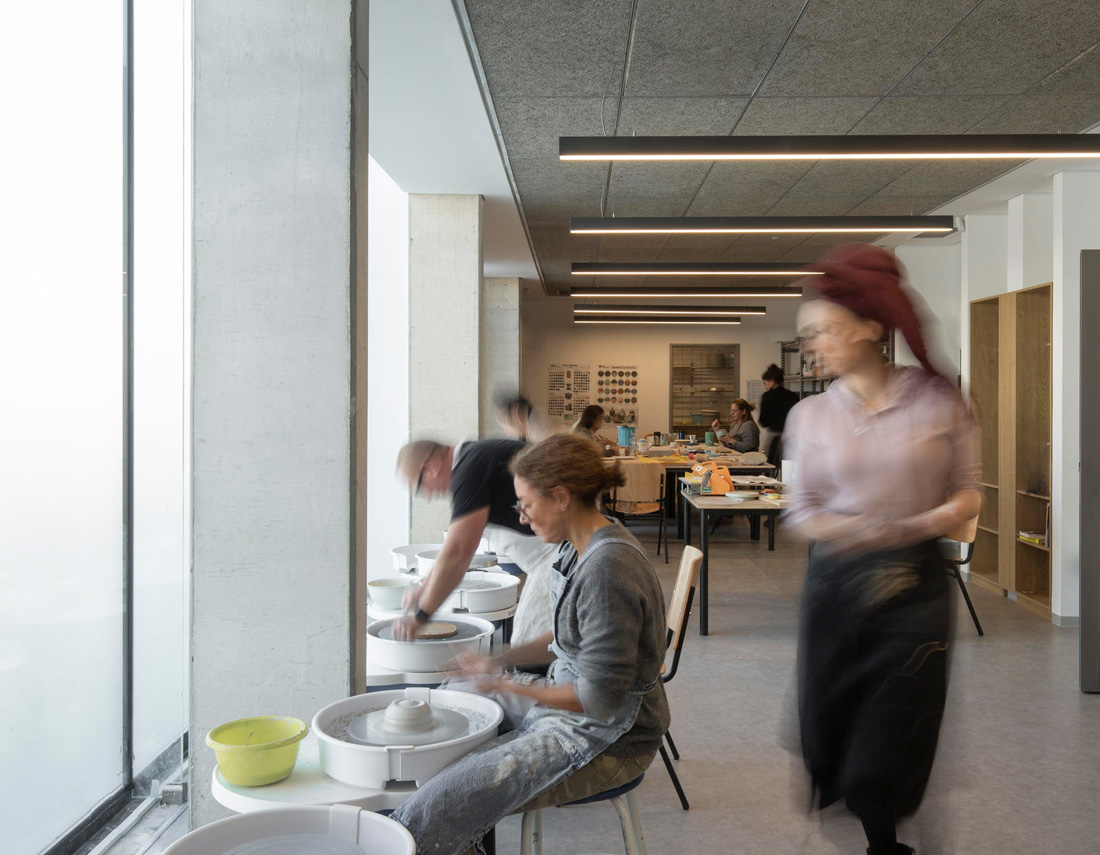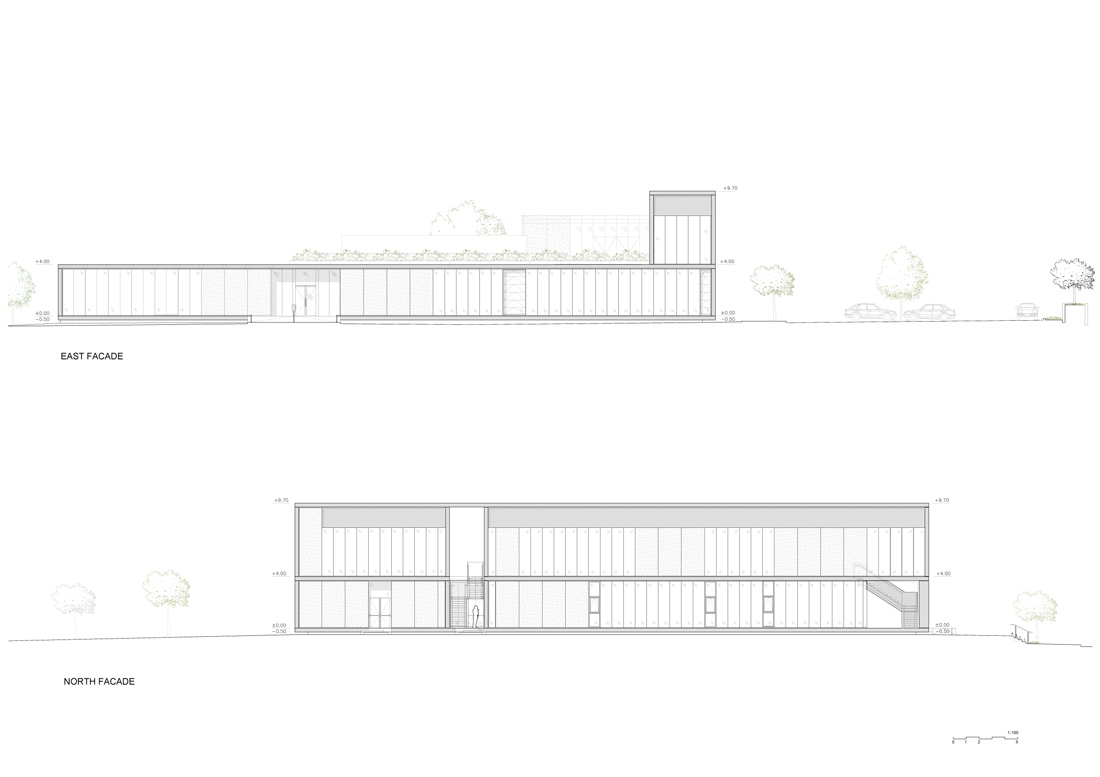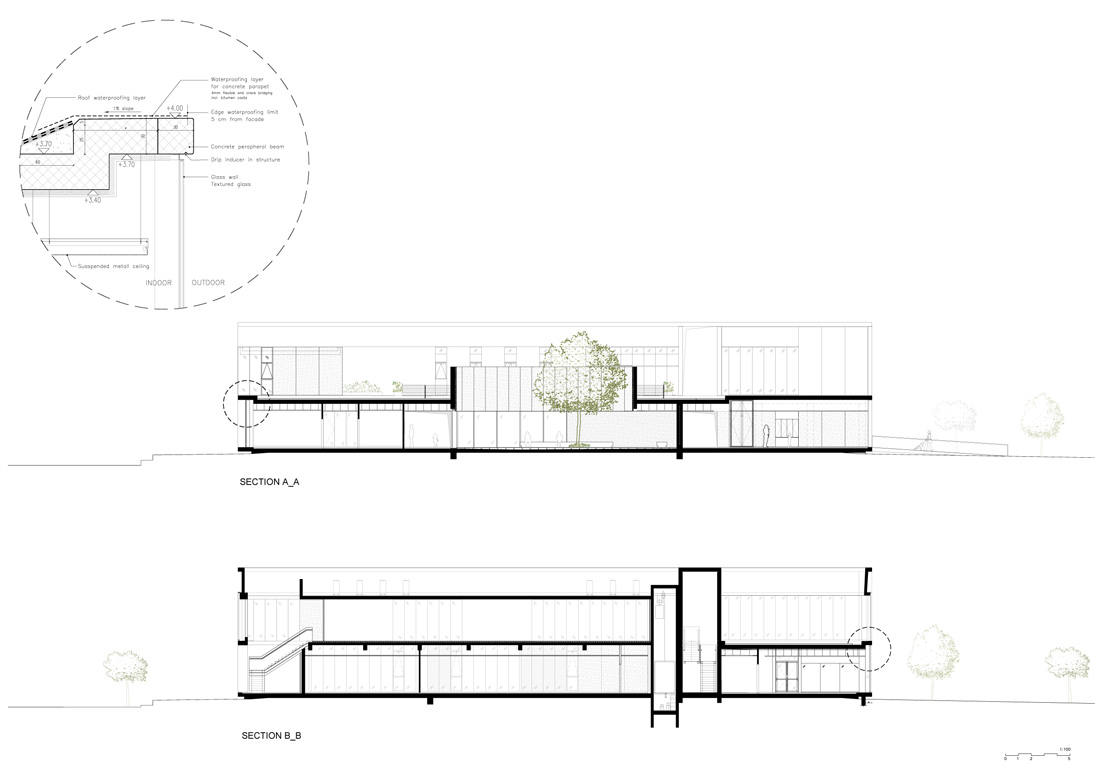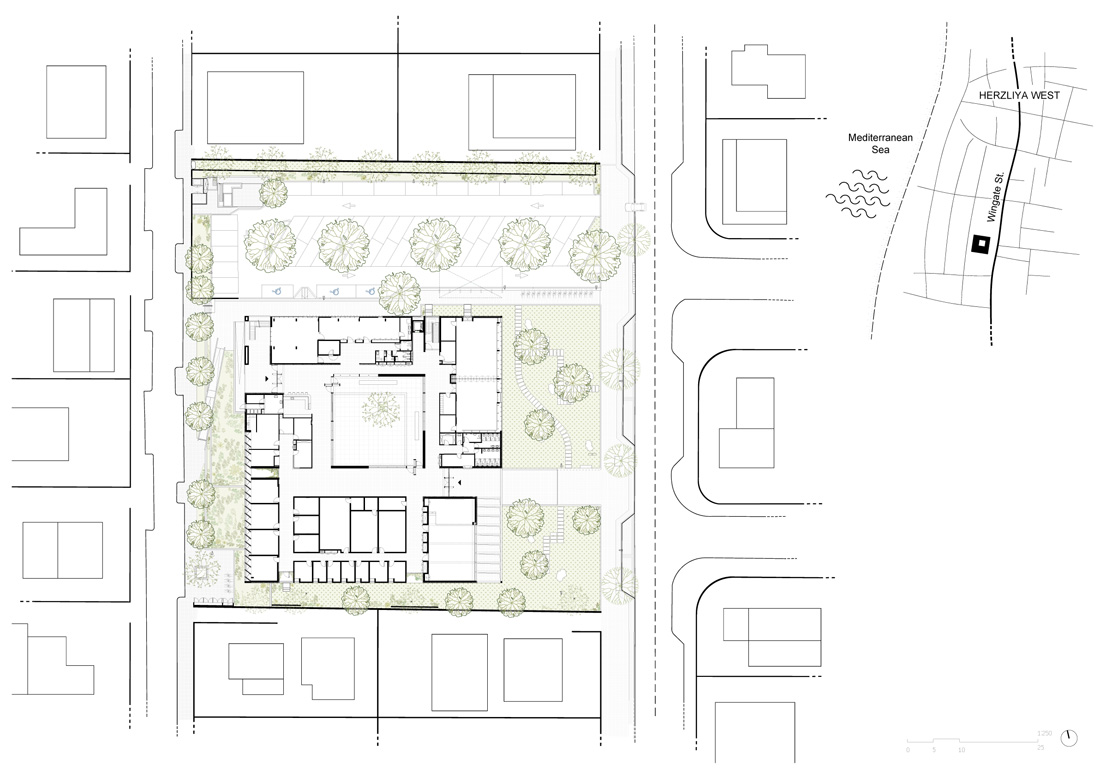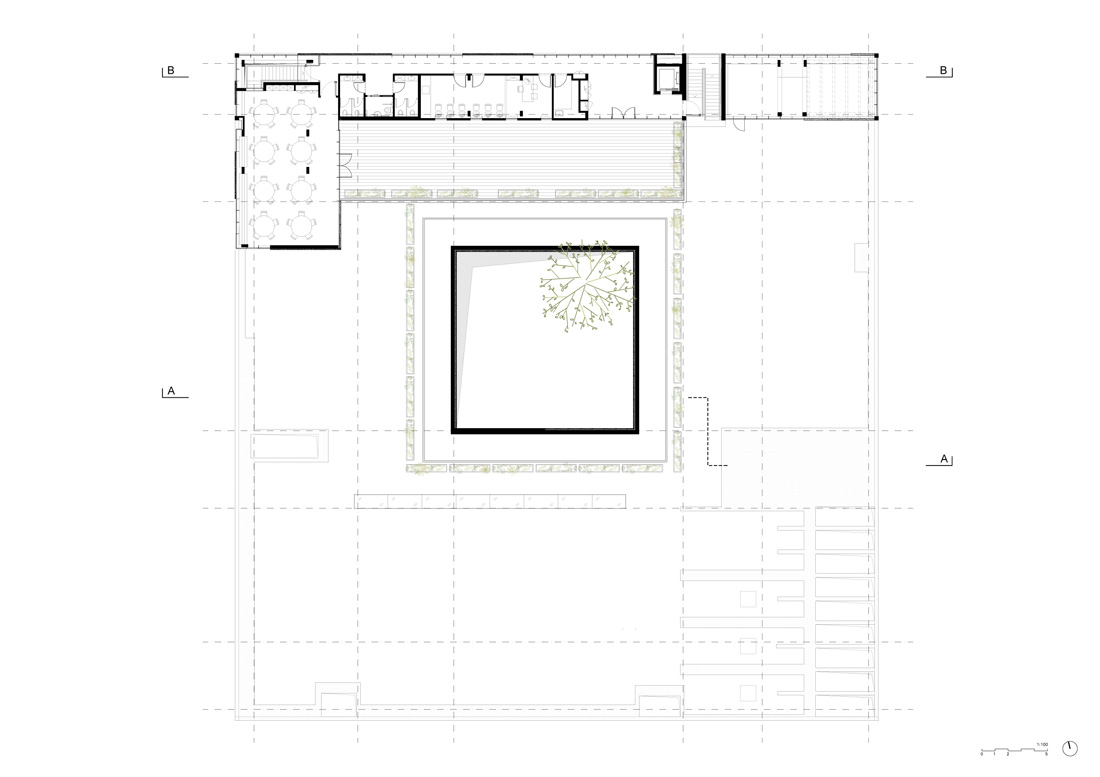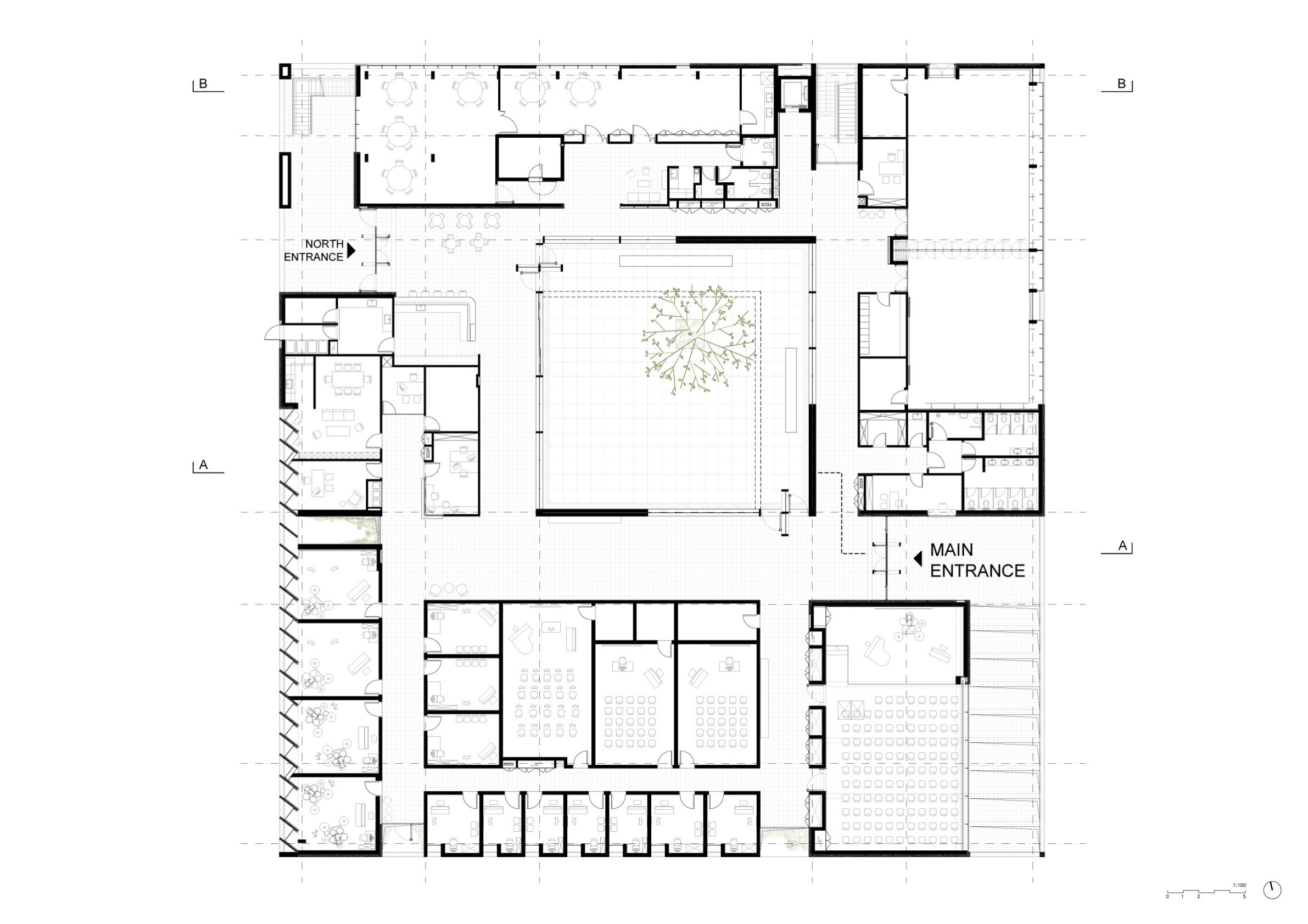 Credits
Architecture
Asaf Lerman Architects LTD; Asaf Lerman
Design team
Danielle Nagila, Nimrod Schenkelbach, Itai Bechor
Client
Herzliya Municipality
Year of completion
2019
Location
Herzliya, Israel
Total area
2.500 m2
Site area
4.000 m2
Photos
Amit Geron, Nimrod Levy
Project Partners
Main contractor
Bone Hazafon Ltd.
Other contractors
Ackerstein Industries Ltd., Delta Light Israel, Eco proof engineering Israel, Sheinson Israel, Absotec Ltd, Hamat Group Ltd, neuform-Türenwerk Hans Glock GmbH & Co. KG, Shviro Ofek Glass Holon Ltd
Related posts
Powered by