Situated just meters by the sea, in a remote newly built area, the project takes maximum advantage of the site's qualities. The combination between wood and concrete feels like it has always been part of the sun-burned area's yellow grass. It gives you the warmth and the feeling of security that you would expect from a home.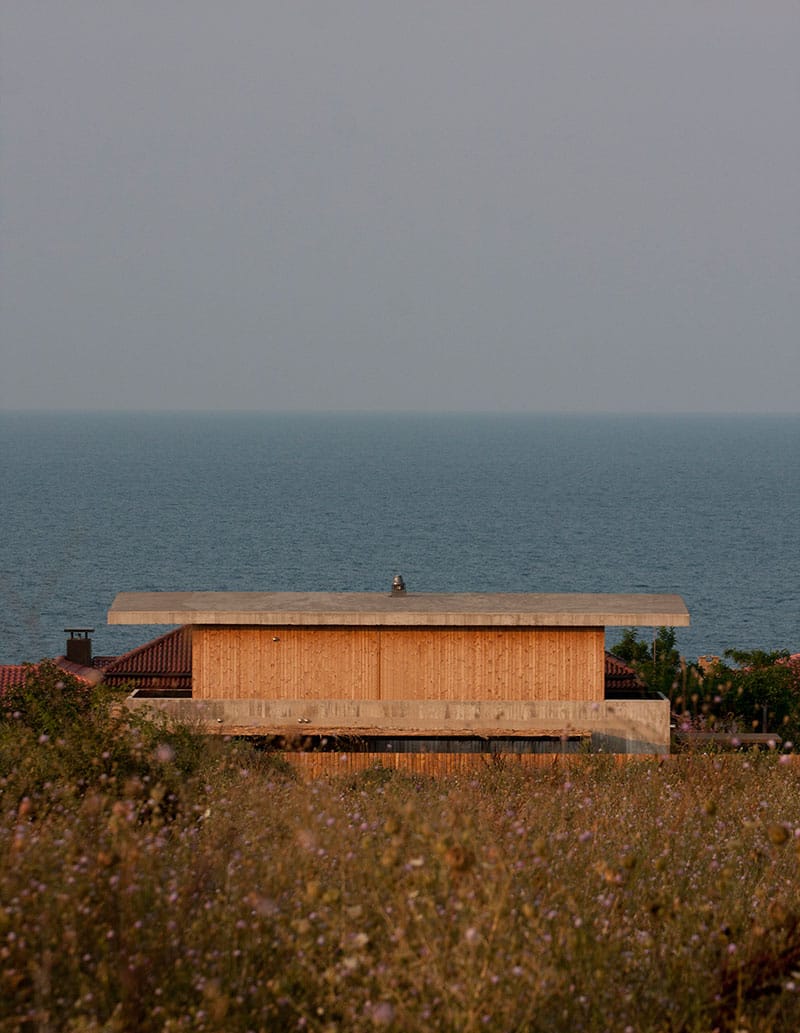 Since the privacy was very important for the client, on the ground floor, hidden from the neighbours by the grey wooden fence are the three large bedrooms with big ground to the top sliding windows towards the courtyard with a small outdoor swimming pool. There are two private bathrooms for two of the bedrooms and a third one being connected to the corridor.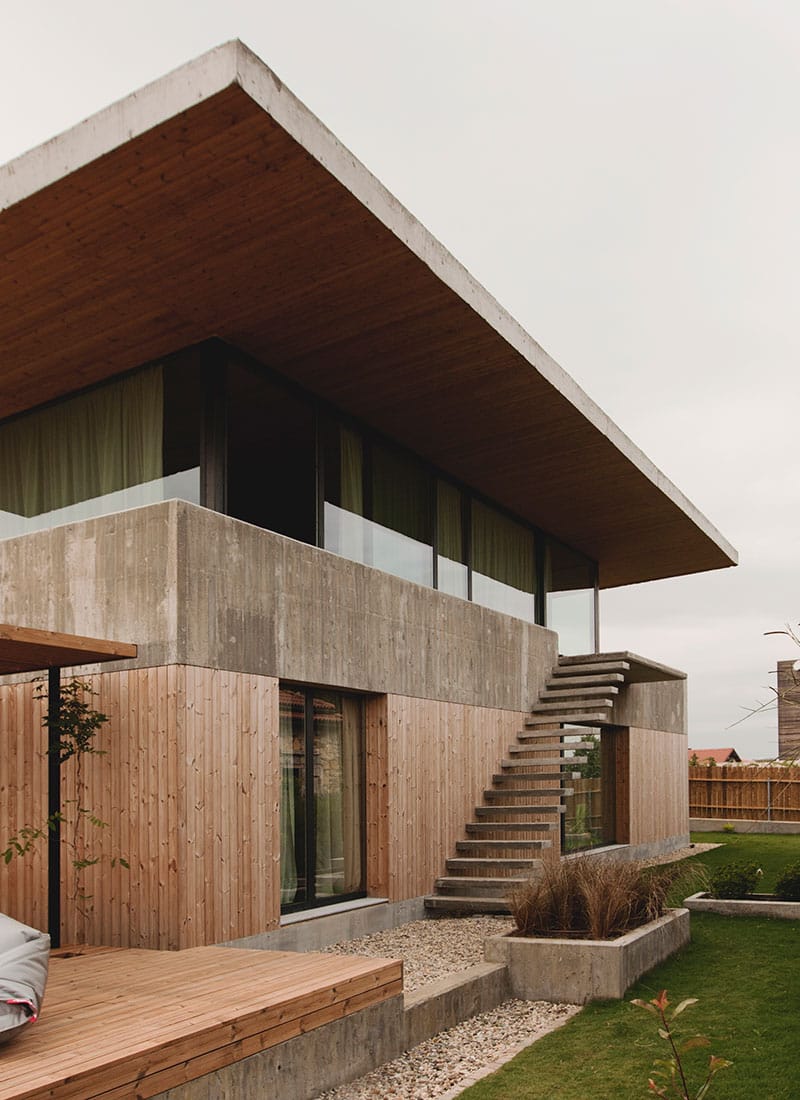 Lifted on the second floor reachable by outer and inner stairs, higher than the surroundings is located the living room, together with a dining area and a kitchen. This solution gave the space a perfect view towards the sea keeping in the same time the privacy of the interior.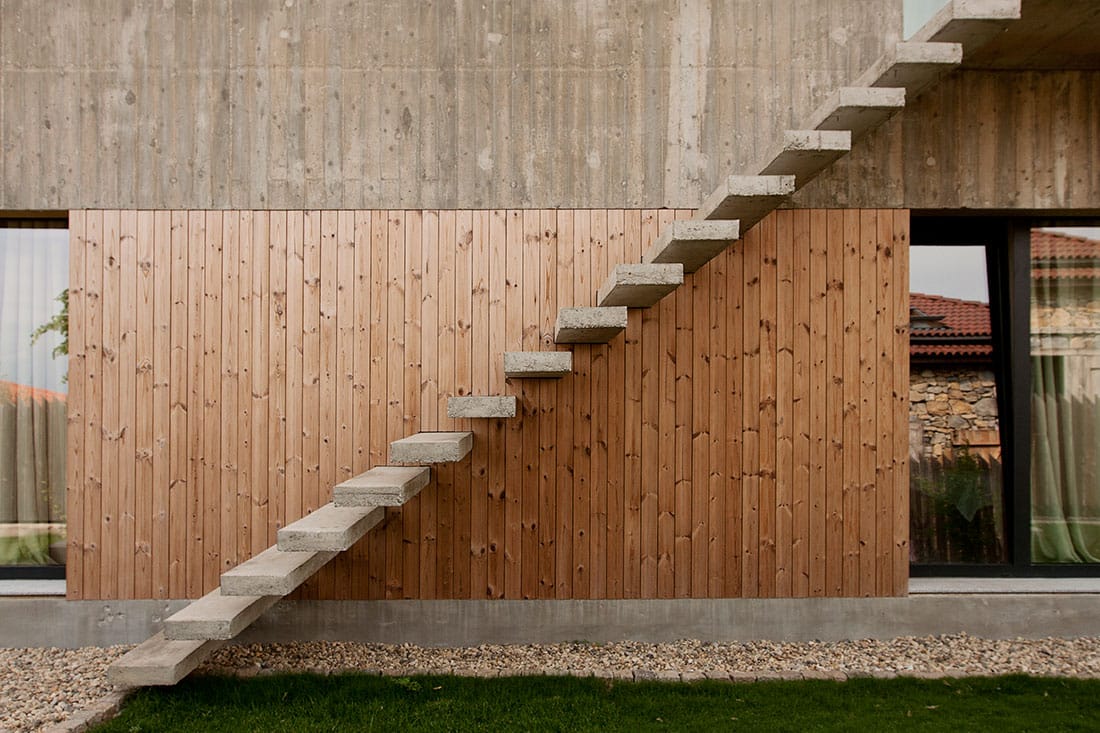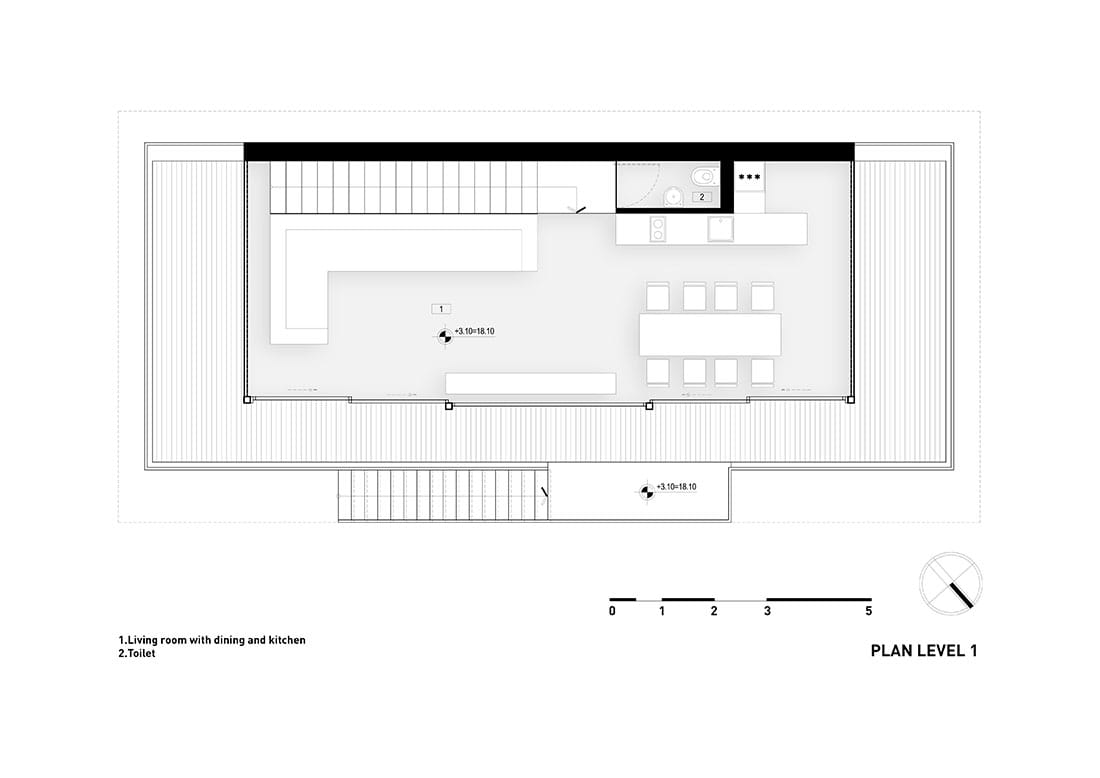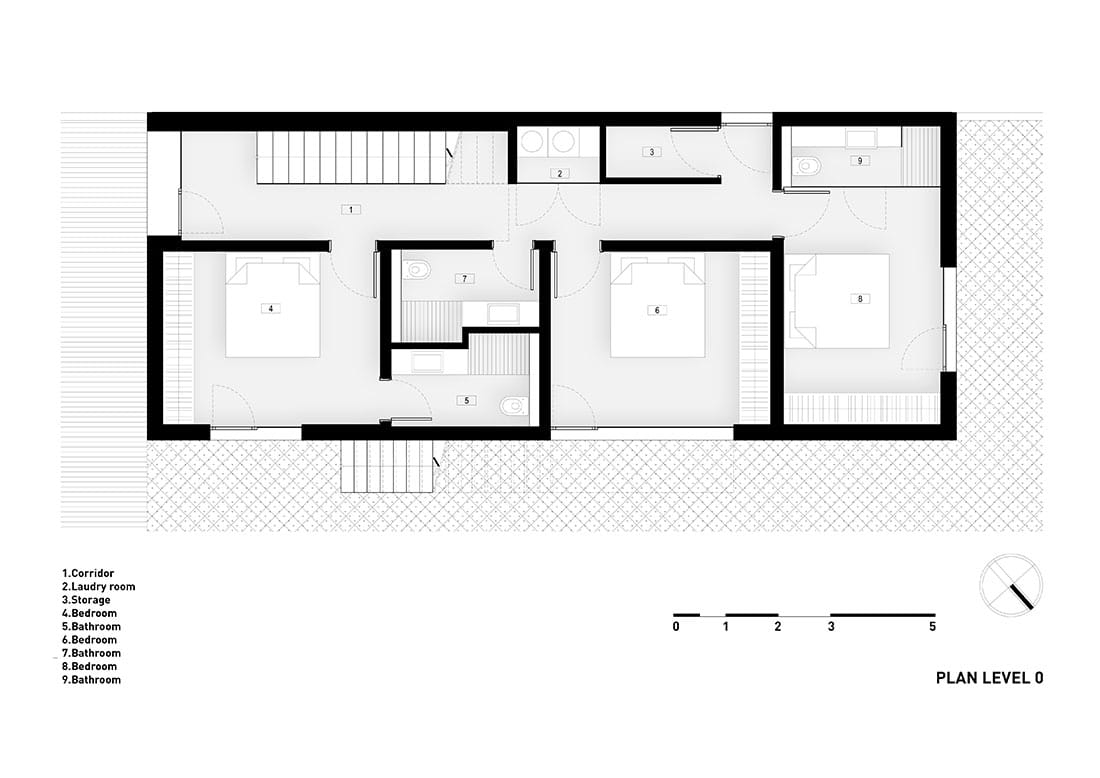 FILE
Architecture: ZOOM Studio; Nikolay Mario
Photos: Georgi Petev
Year of completion : 2013
Location: Lozenets, Bulgaria
Check out the BIG SEE event here: Interiors 180° / Big See Awards / Month of Design 2018