Four summer houses are nestled in the rocky foothills of Montenegro mountains, just a few kilometers away from the Adriatic sea. They are built on one half of already occupied lot, and are oriented opposite of the existing buildings, to maintain their privacy. Each of the four vacation units expands its livable volume beyond its solid boundaries, occupying the open spaces within the surrounding wild greenery.
Empty spaces in-between allow for the interior areas to open to the front and side, in this way enabling natural circulation of air and penetration of diffuse sunlight deep into the rooms. Enclosed spaces consist of one room, bathroom and small kitchen, and the exterior areas encompass a vast summer terrace for dining in the open, summer room for sleeping under the sky during warm summer nights, and an open roof for sunbathing during the day. Immersive atmospheric experiences achieved by subtly varying spatial conditions significantly improve the quality of everyday life, and most importantly, were not conditioned with limited budget that was available for the construction. Material palette is simple and reflects local Mediterranean lifestyle.
What makes this project one-of-a-kind?
Both low budget and strict building regulations (minimal site occupancy), combined with the client's wish to have as much space as possible for renting, influenced our design strategy to turn the building inside-out, and to directly engage the architecture with its lush natural surroundings. In this way, both enclosed and open spaces are designed to be inhabited. Moreover, by building on the existing qualities of the site – the weather conditions and wild landscape, the houses offer their users simple and natural spatial luxuries, completely unconstrained with low construction cost.
Blurred boundaries and intertwining spaces create gradients of privacy, from shaded and secluded interior areas to exposed panoramic roofs. The building can function as 4 individual vacation units, as well as one dwelling with a series of open spaces for socializing. Unlike a traditional vacation house where people tend to separate into small groups and occupy individual rooms, the intertwining spaces create scenarios for spontaneous socialization among neighbours, resulting in unforeseen everyday situations, experiences and friendships.
Text provided by the architects.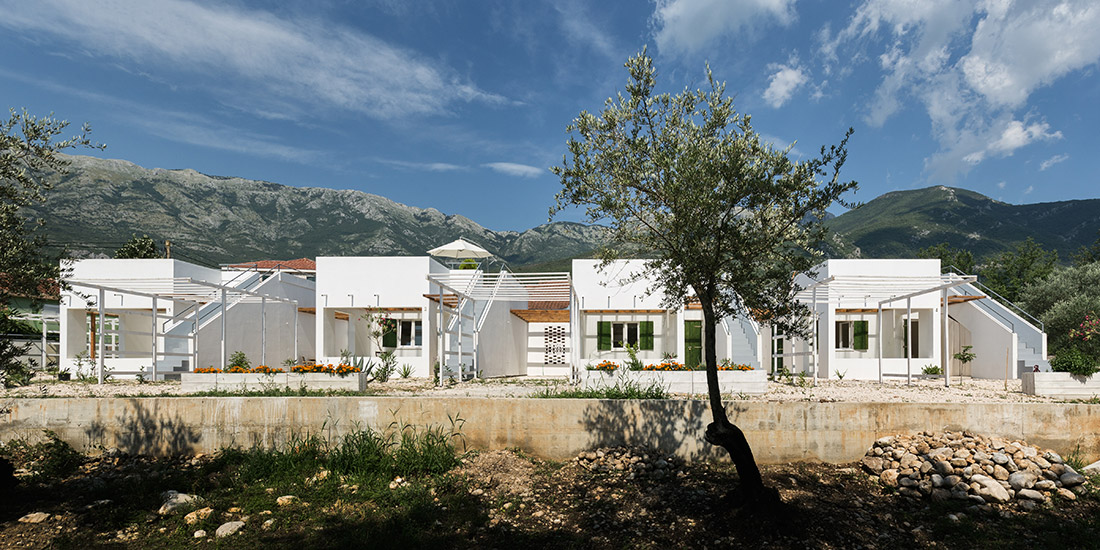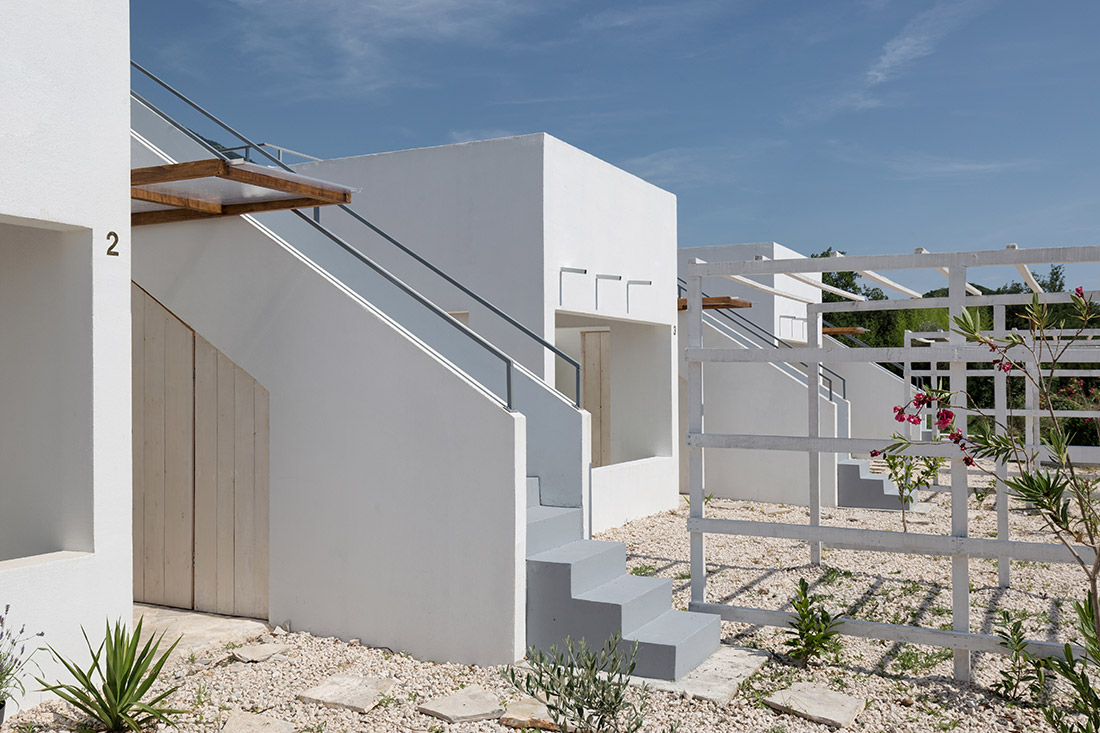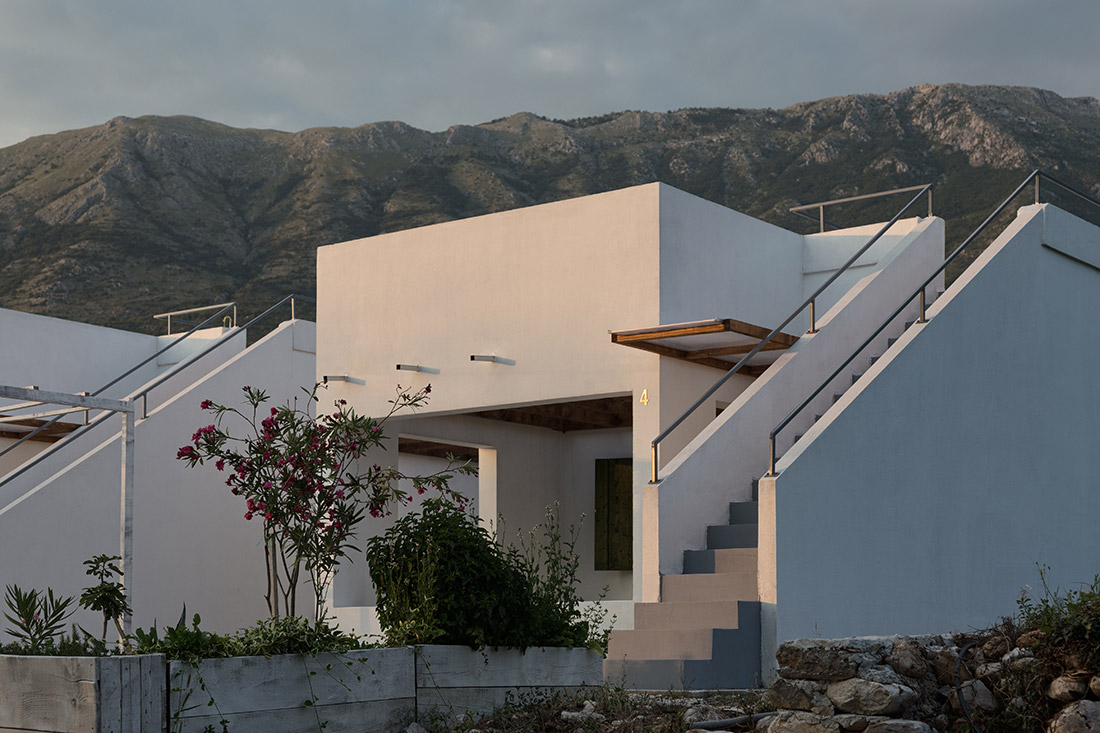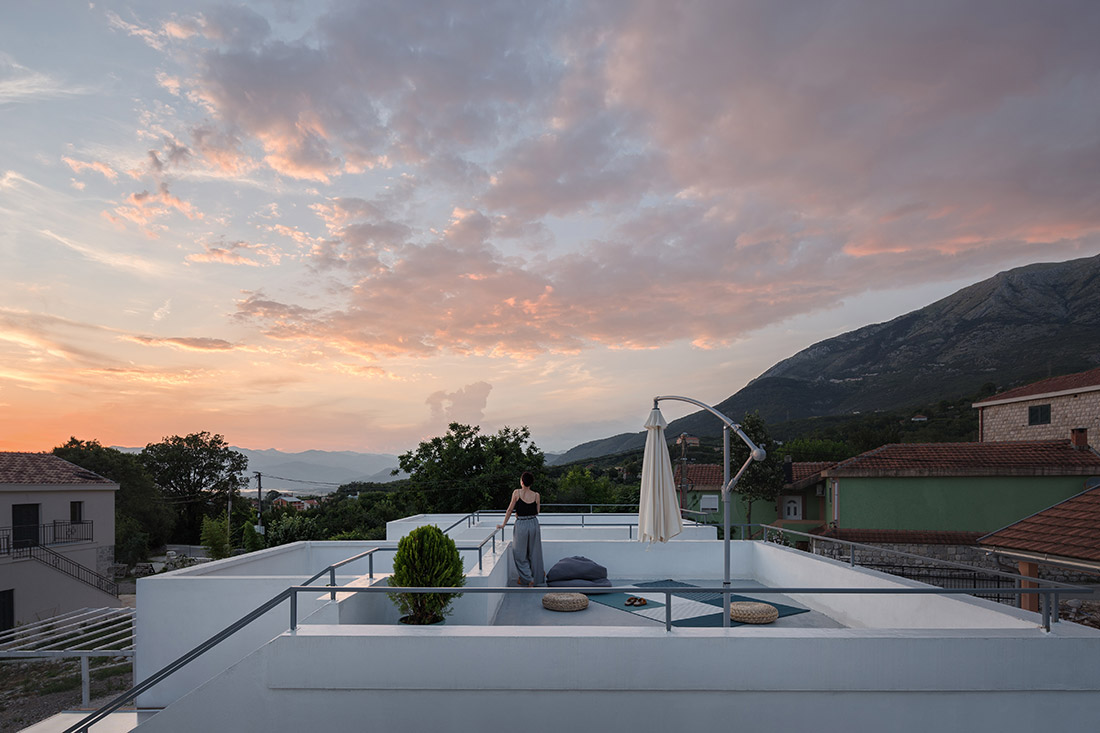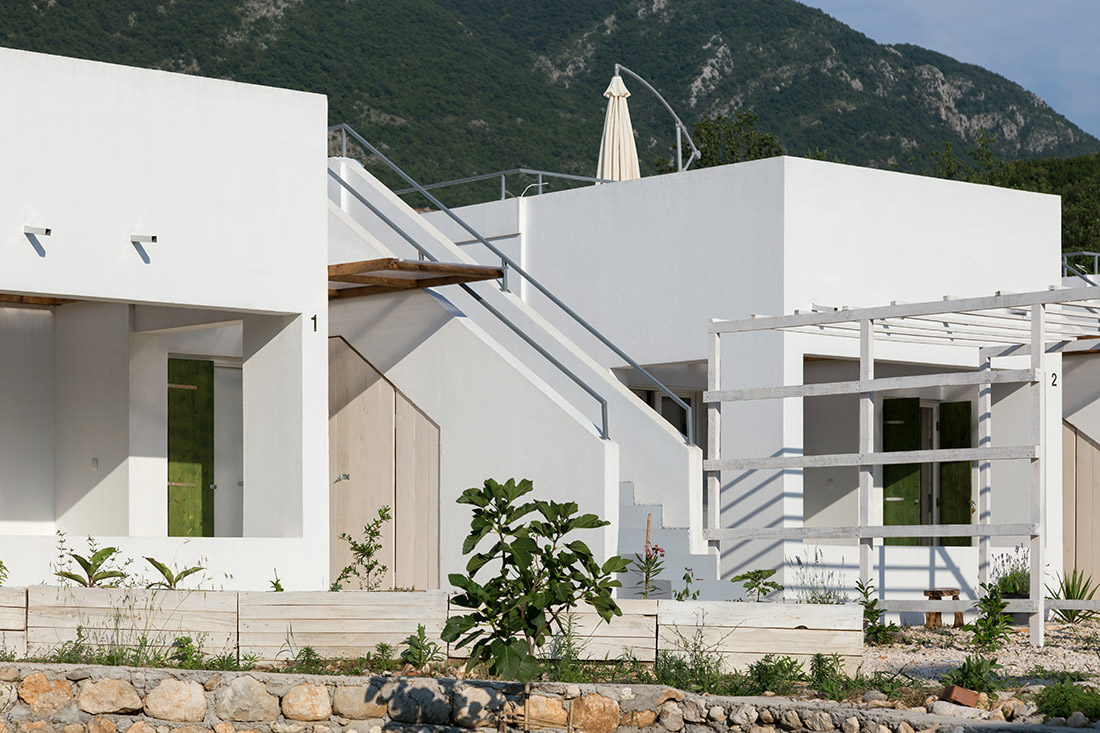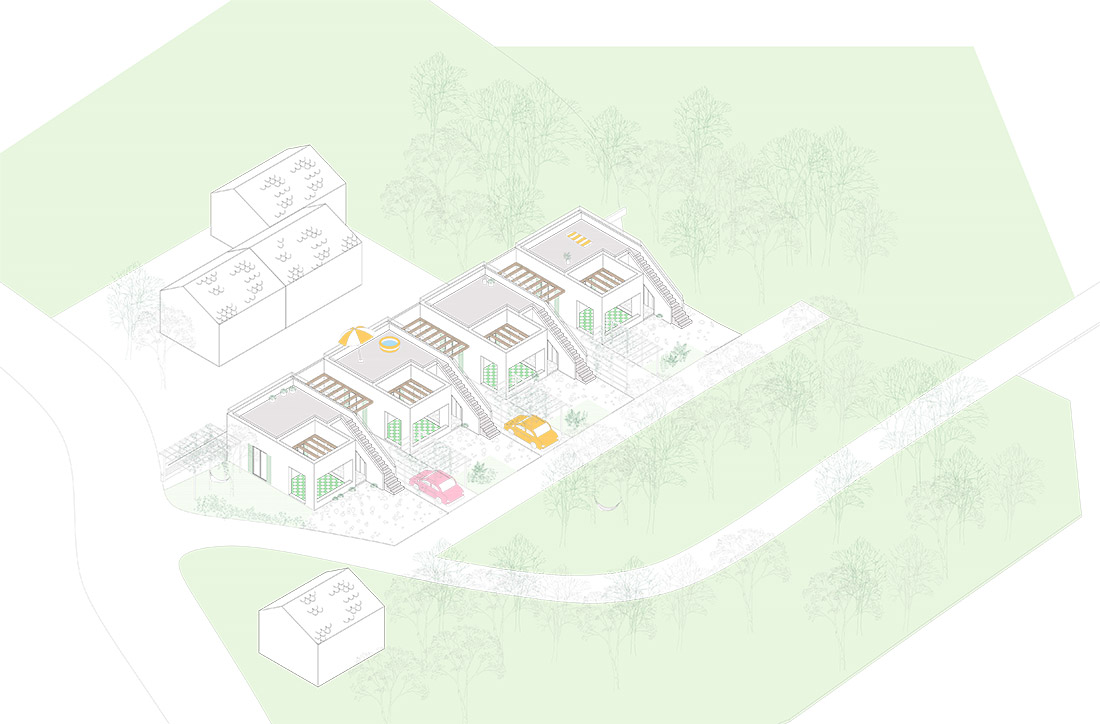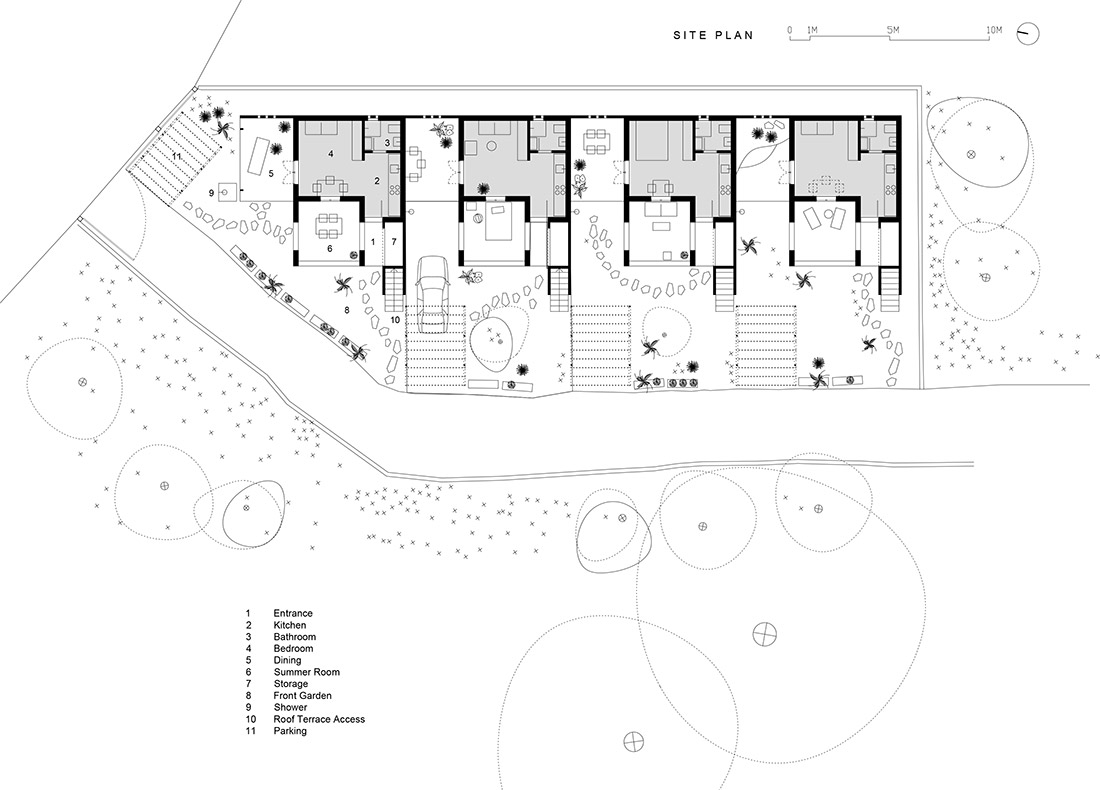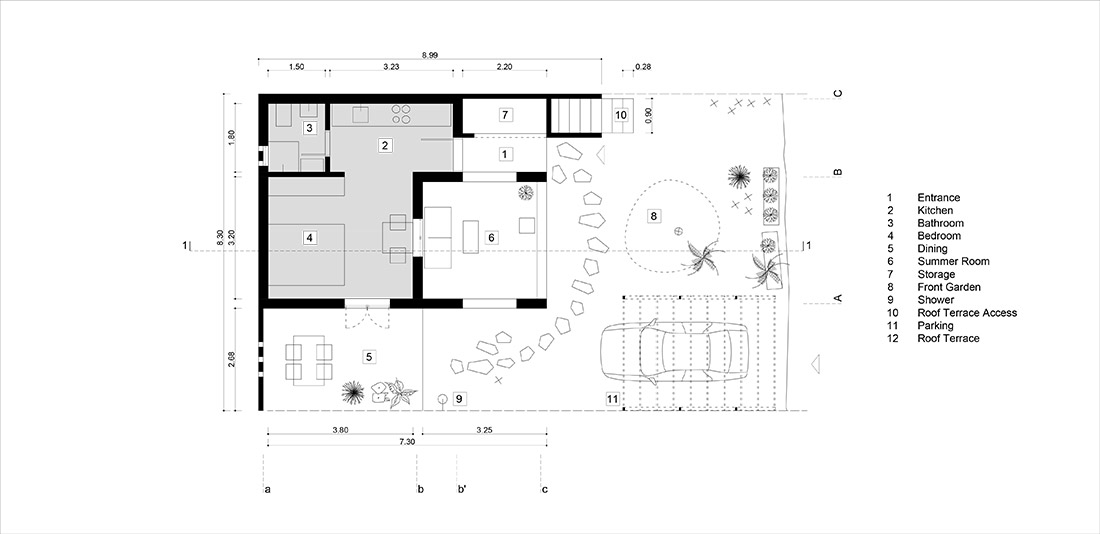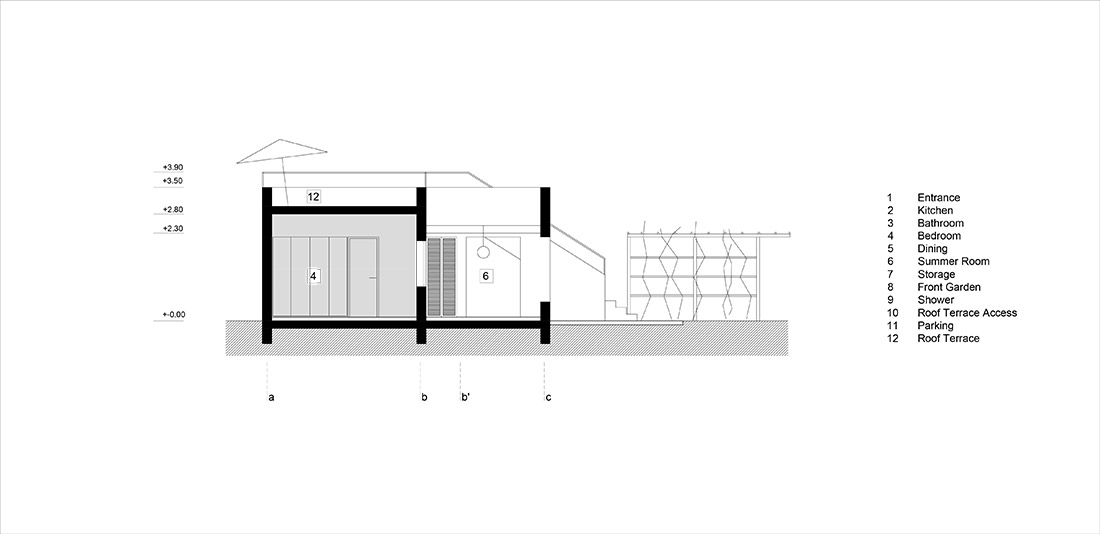 Credits
Architecture
AKVS architecture
Year of completion
2018
Location
Radanovići, Kotor, Montenegro
Area
Total area: 120 m2 (enclosed space), 84 m2 (open rooms + garden terraces), 84 m2 (roof terraces)
Site area: 550 m2
Photos
Relja Ivanić
Project Partners
OK Atelier s.r.o., MALANG s.r.o.
Related posts
Powered by