In the northern suburbs of Ljubljana, in a conglomerate of urban and rural, the indigenous, rural and modern urban lifestyles intertwine. The quality of this space is still the unspoilt picturesque landscapes that you would have expected somewhere far away in unspoiled nature. However, even here, on the threshold of the city, such a space can still be found. In the bend of the stream, in the shade of mighty trees, a simple cube is placed. He was deprived of part of the volume for the covered space of the parking area and two terrace niches. The single living ground floor continues through the glass membrane to the covered terrace and ends in the garden, which is programmatically complemented on the south side by a garden shed. The floor is intended for a more intimate pastime. In addition to the bedrooms, it offers a spacious bathroom with sauna and a jacuzzi on the spacious terrace. The facade cladding is without decor, simple. The building, placed in a natural environment, therefore works lightly, in a pavilion, and creates a unique contrast with the natural scenery.
What makes this project one-of-a-kind?
Each of my projects is unique. Just because it is made for unique people. Author's planning of a residential house is a unique process, because despite the established steps of the work, a unique relationship is established with each client. The project on display seems to me to be particularly special because of its complementarity. The natural colors of the organic forms and the white orthogonal building cube create a calm coexistence.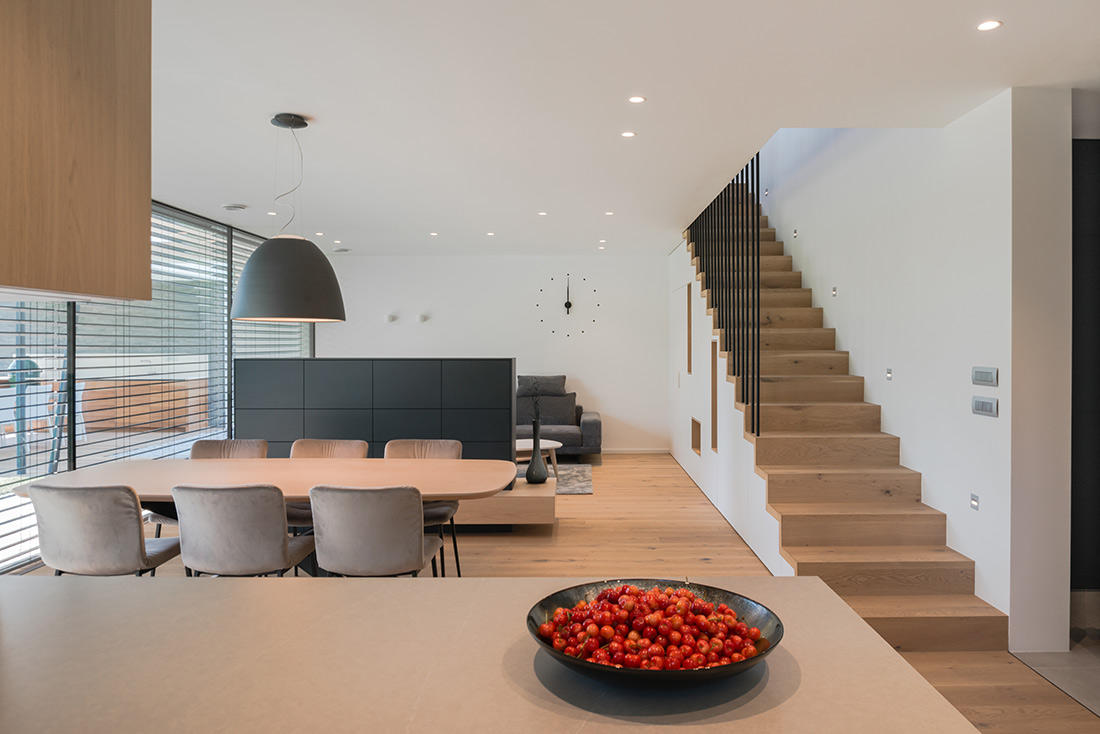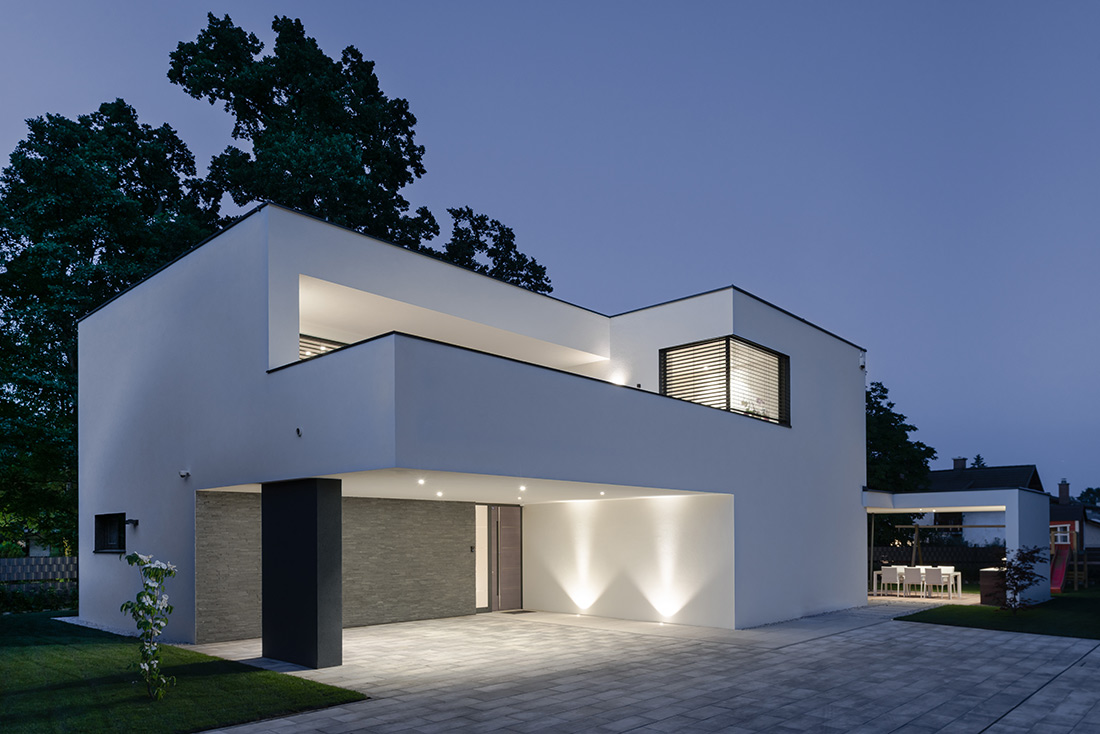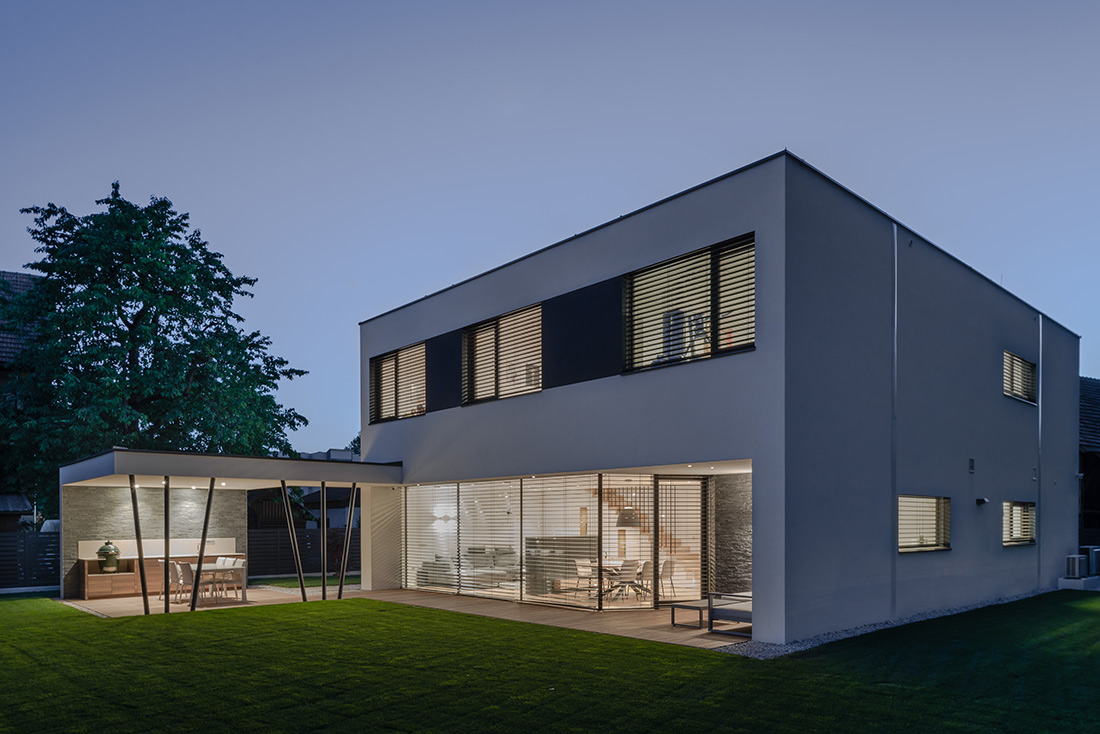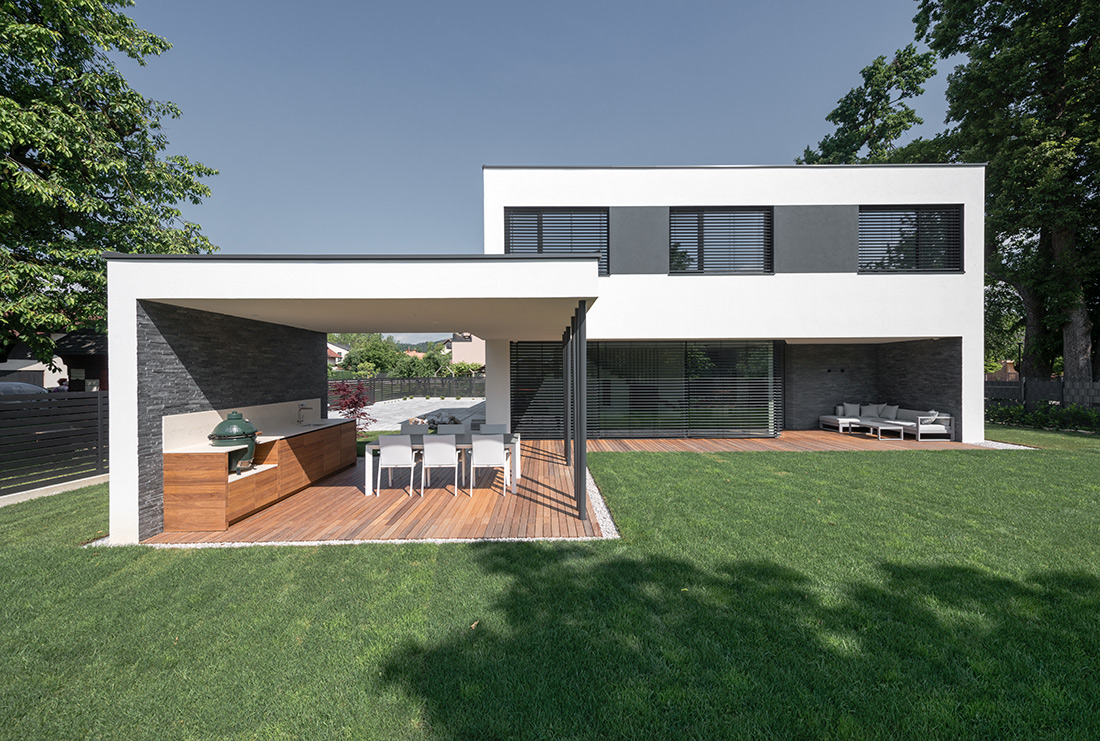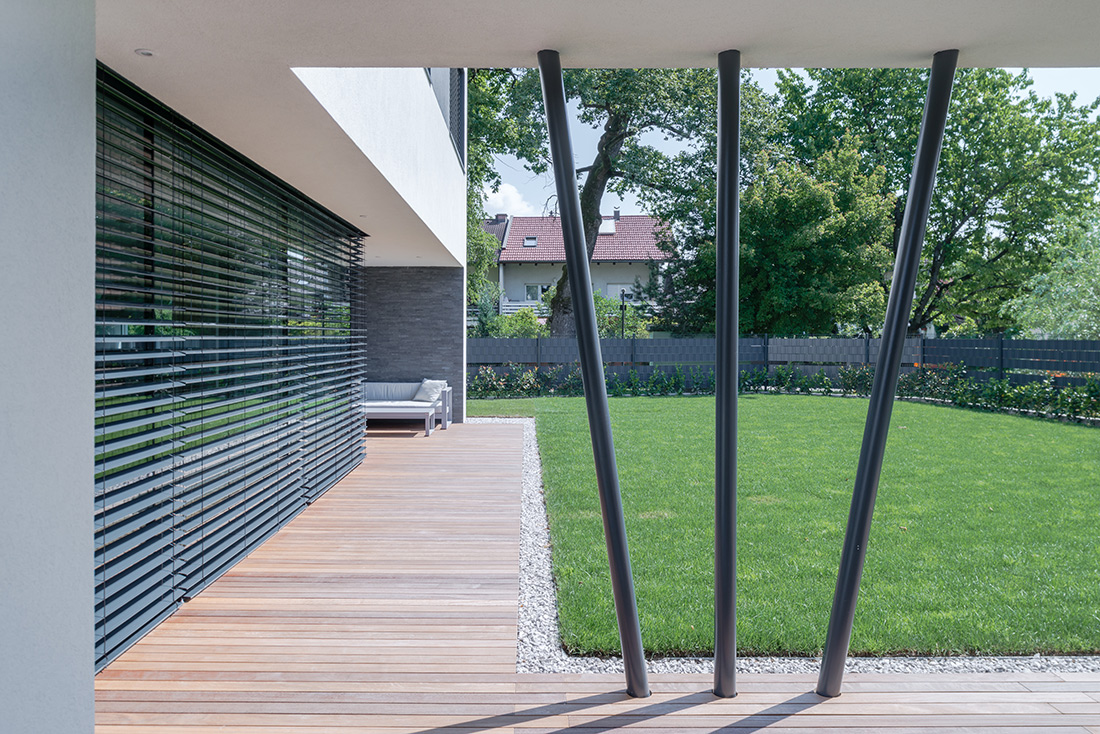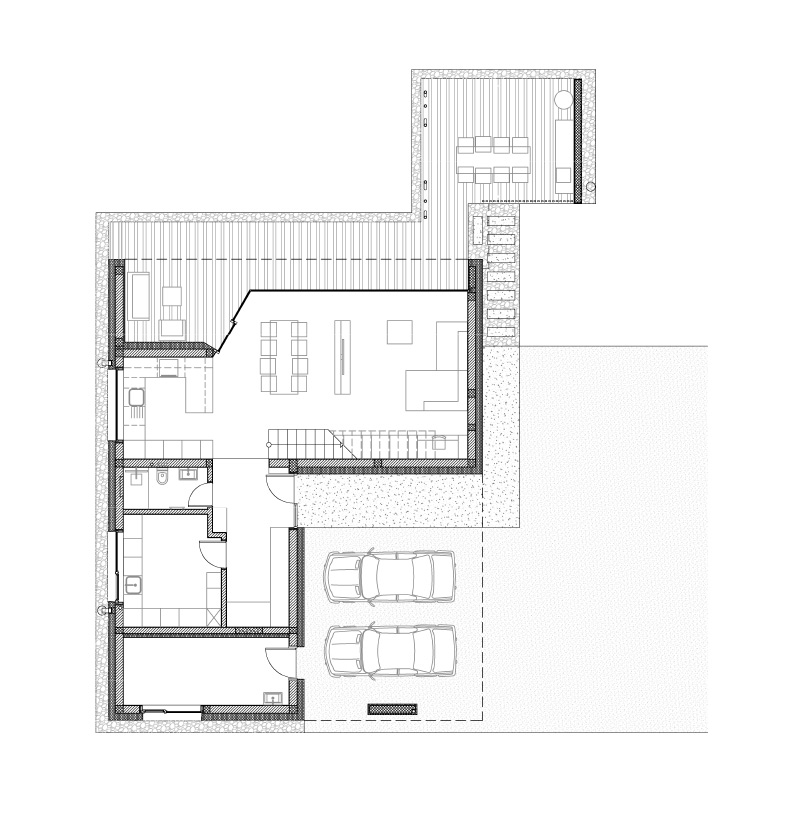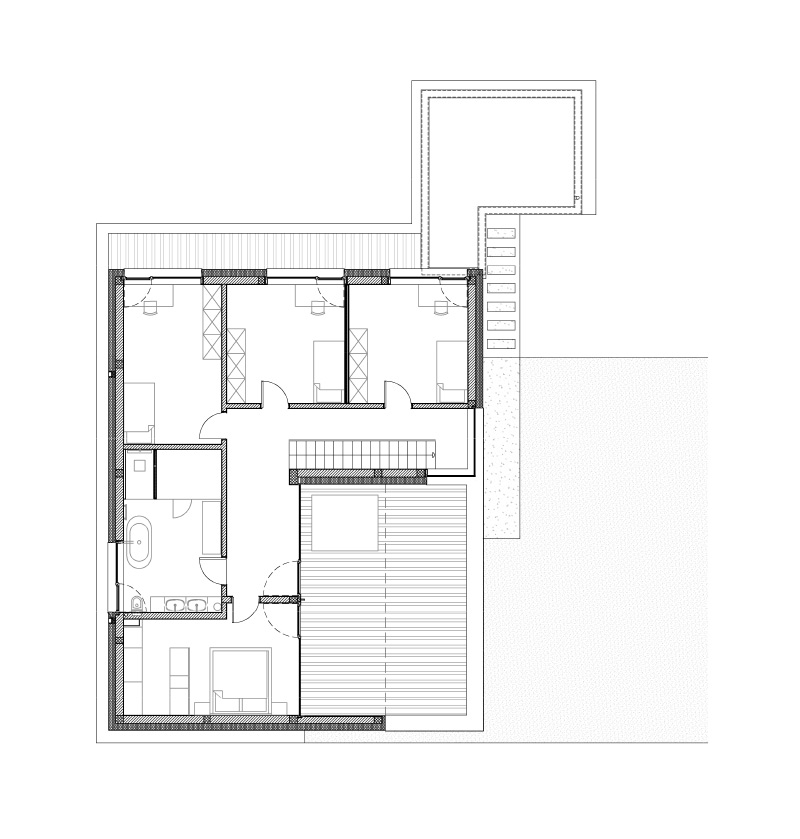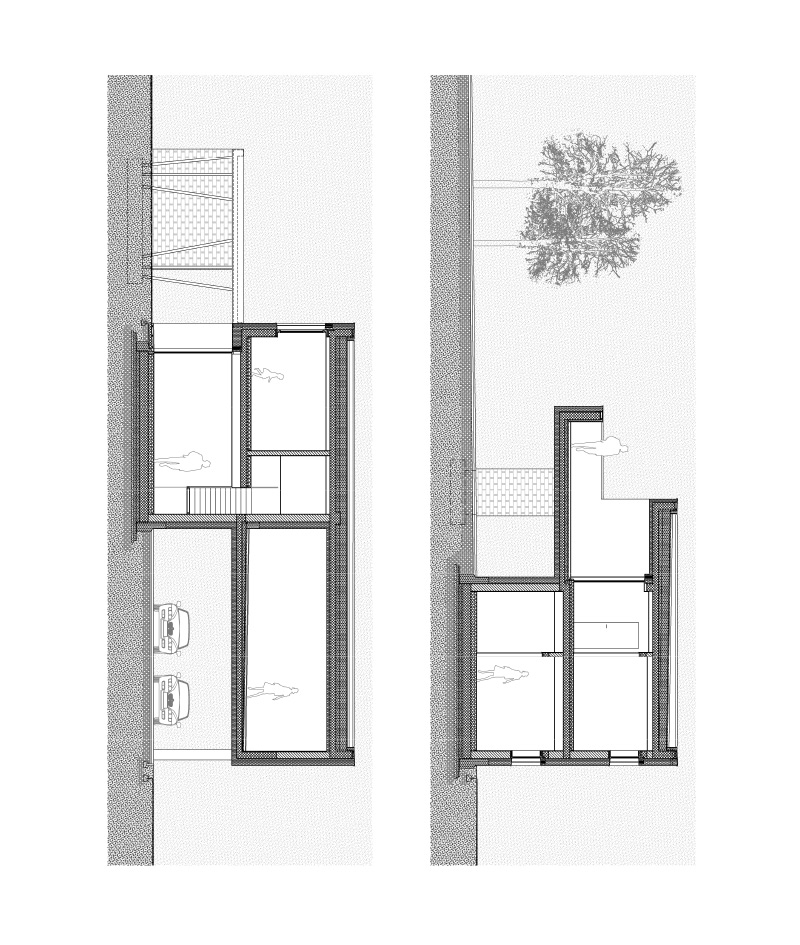 Credits
Architecture
Arhitektura Starc; Jasna Ariana Starc
Client
Private
Year of completion
2018
Location
Ljubljana, Slovenia
Total area
191,75 m2
Site area
830 m2
Photos
Virginia Vrecl
Project Partners
AS INVEST d.o.o., Lesnina d.d., Praprotnik d.o.o., Mravlja d.o.o., Matej Hribernik s.p., Svetlarna d.o.o., Pohištvo Žakelj d.o.o., Dimco d.o.o., DABO MONT d.o.o., ART dizajn d.o.o, Primož Zagorc s.p., M-Sora d.o.o., STIK TSV d.o.o.,  Entia d.o.o.
Related posts
Powered by