A social housing project creates unusual high-quality indoor and outdoor spaces with semi-public areas as well as guarded individual zones. Ground floor dwellings are all provided with private garden areas, first floor with balconies and loggias, top floor with roof terraces. The housing project extends an urban design resulting from the winning project of the architectural competition "Sonnenpark" in 2006 with the main part realized in 2009. The architectural principle of piling up layers and the resulting lateral offset make it possible to avoid stereotypes and reiterative formulas of residential buildings. The ground-floor flats with private entrance and private gardens use the typology "house in the house" to provide individual private space. The semi-public space is well-zoned into playstreet, playground, green axis, common service and garden areas.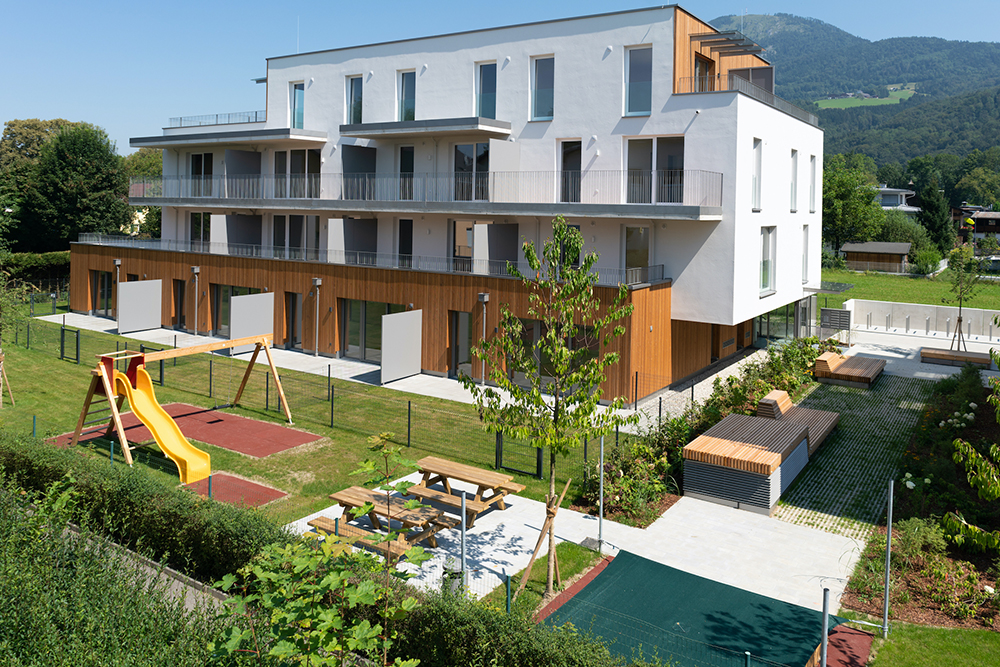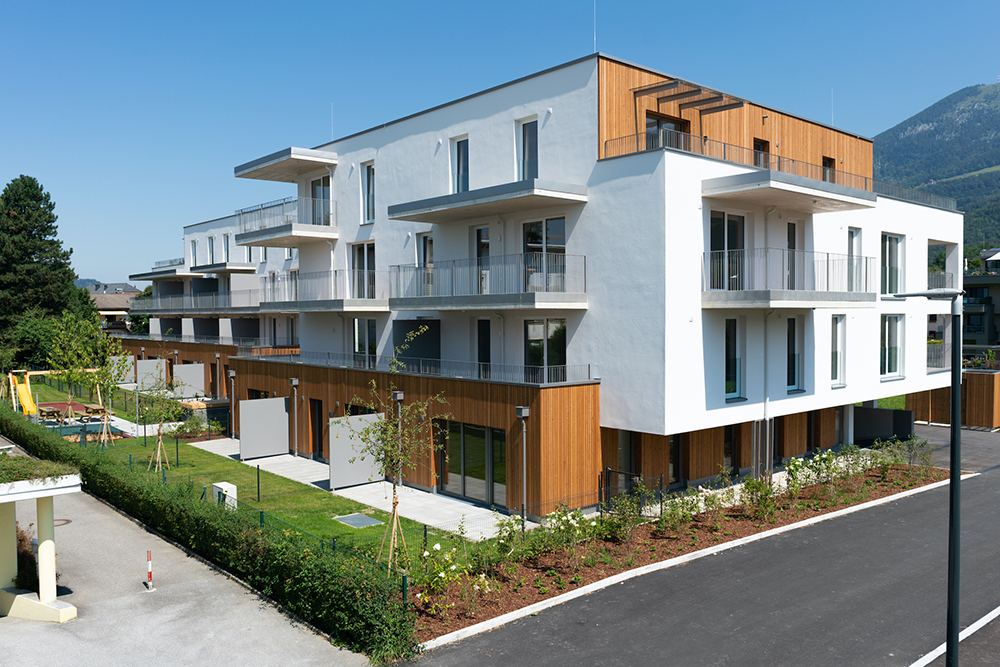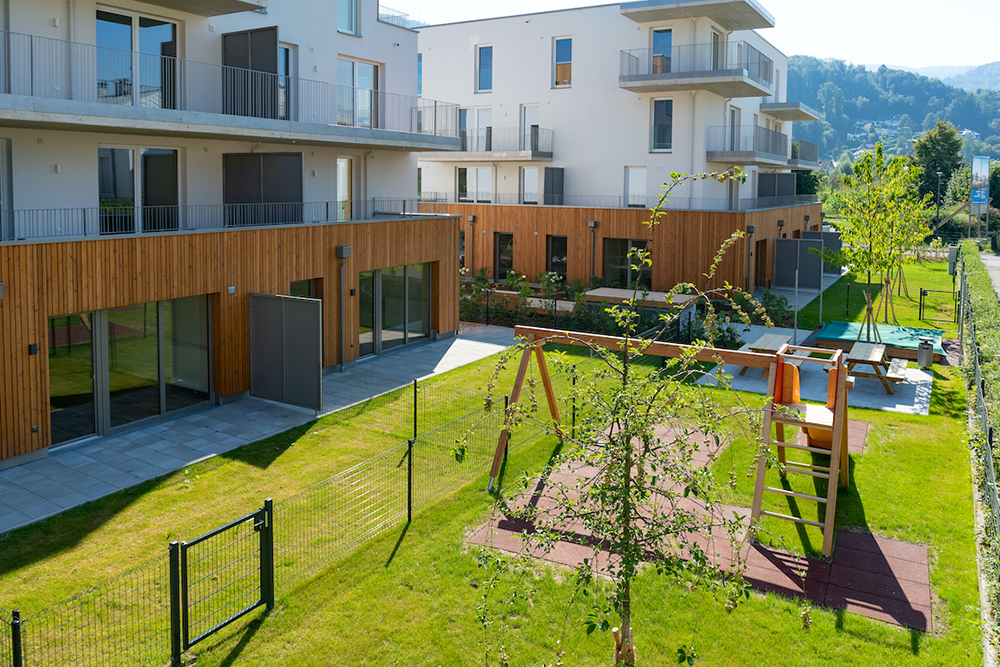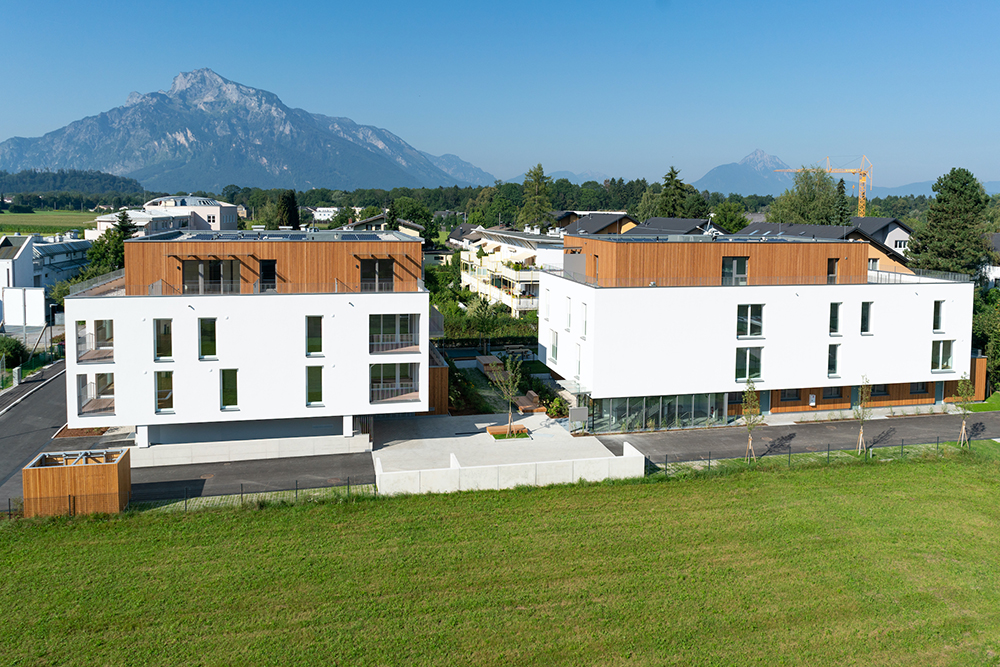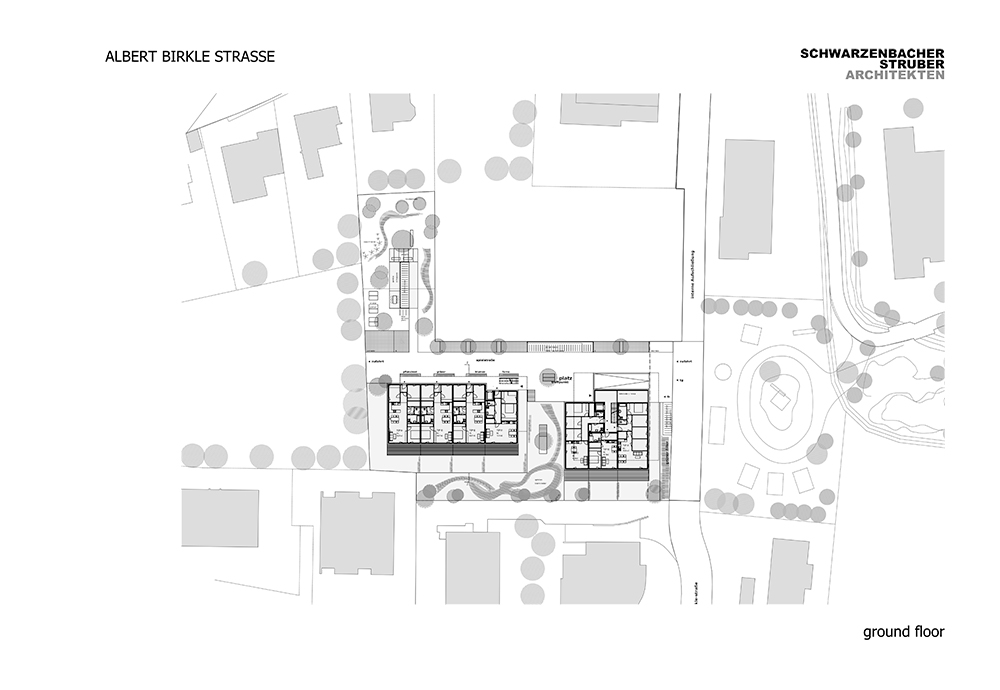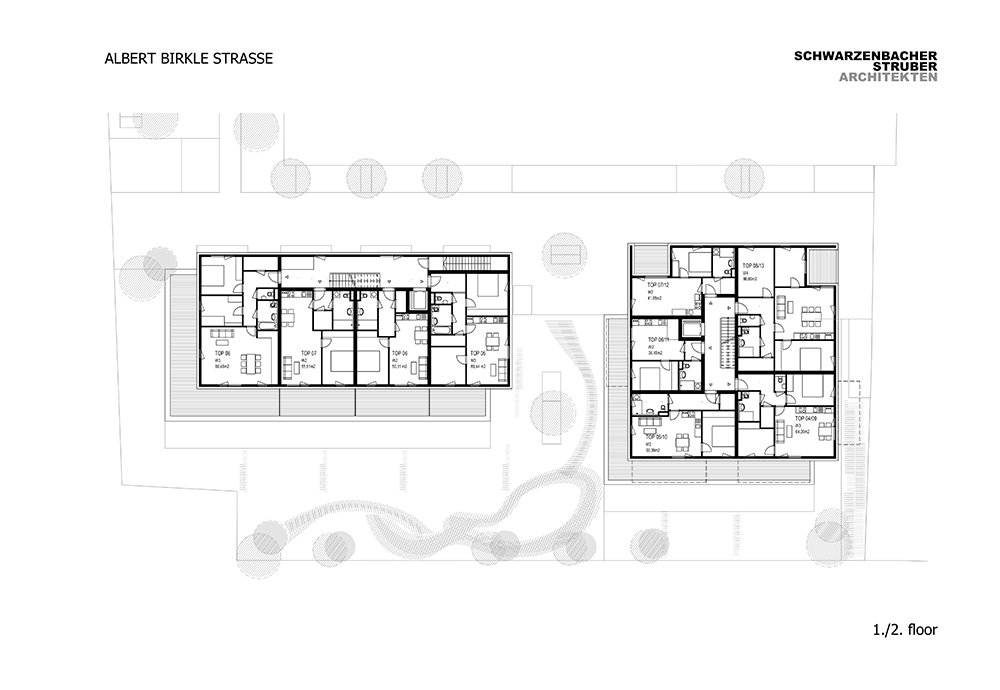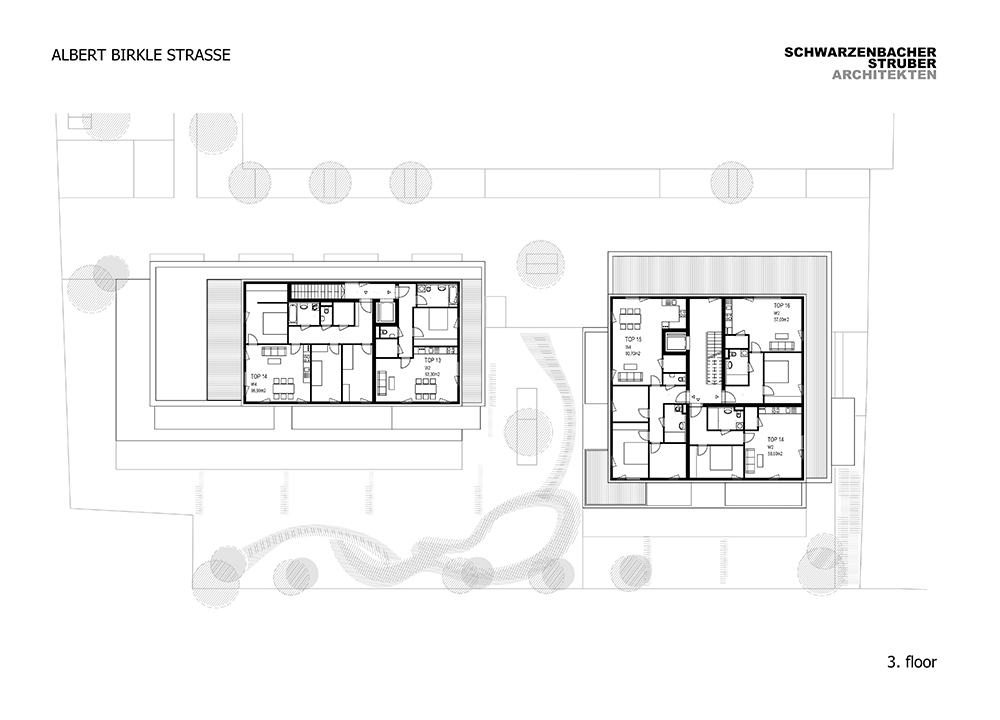 Credits
Architecture
Schwarzenbacher Struber Architekten ZT GmbH
Client
gswb Gemeinnützige Salzburger Wohnbaugesellschaft m.b.H.
Year of completion
2020
Location
Salzburg, Austria
Total area
2.740 m2
Site area
3.739 m2
Photos
AirMedia
Project Partners
Main contractor: Strabag AG, Other subcontractors: Project management and site Supervision: Prommegger Baumanagement GmbH, Civil Engineer: Ahmad ZT GmbH,  Building Physics: Ingenieurbüro Gappmaier, Mechanical Engineer: Wolfgang Taus, Electrical Engineer: TB BREG GmbH, Landscaping:
Freiraum + Landschaft Stöckl
Related posts
Powered by