The ITB showroom is a place where the interior itself must take a back seat. What is important are the objects on display – in our case, models of residential houses. Here the interior forms a neutral backdrop, a stage. The people, the models, the flowers are all on display. The most important in this environment are visitors and staff of the showroom in mutual interaction really undisturbed by anything else. What one should carry away leaving this space is elegance, durability, seriousness. But not necessarily being able to identify what's behind it. The white color palette is used here to maximize the light conditions in relatively deep showroom space. The client – a property development company – has grown and significantly increased the volume of client interactions. At the same time needed to expand the negotiation possibilities for its own needs. The space interacts directly with the street, so contact with clients no longer needs to be routed through the firm's in-house office.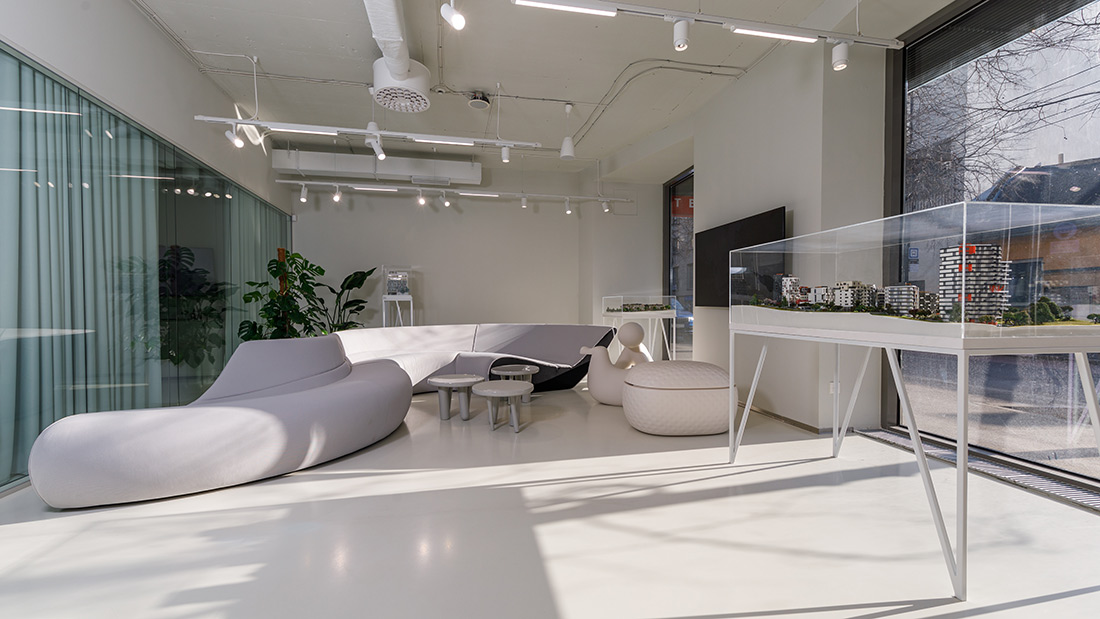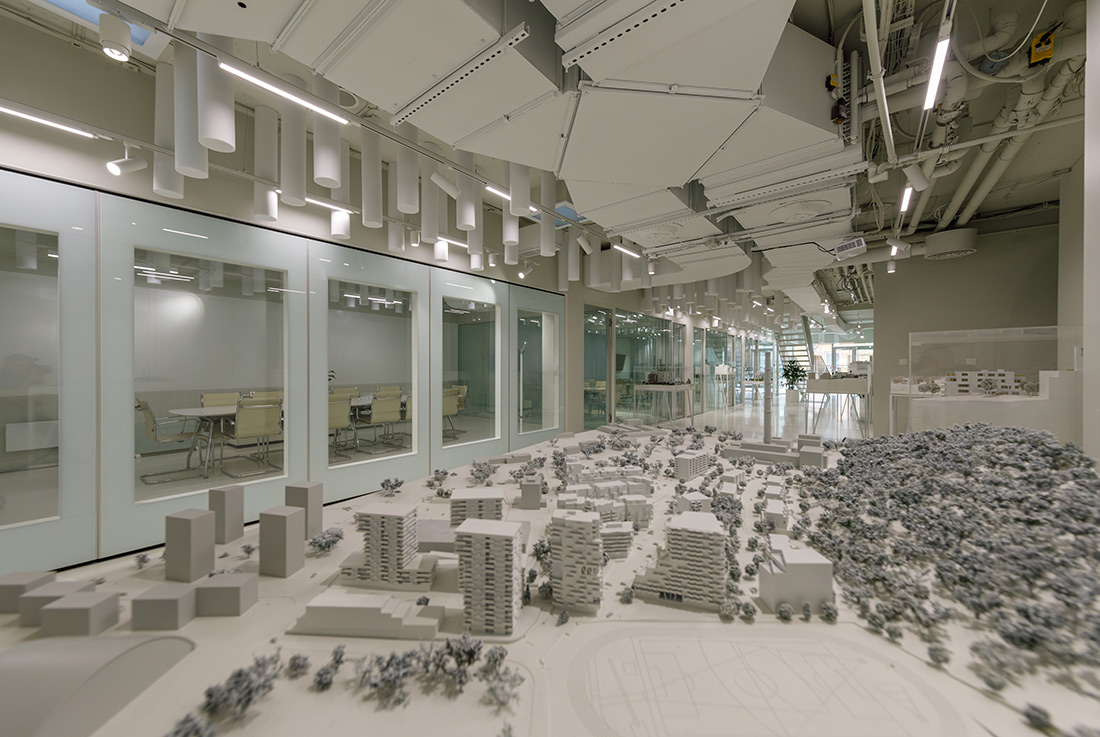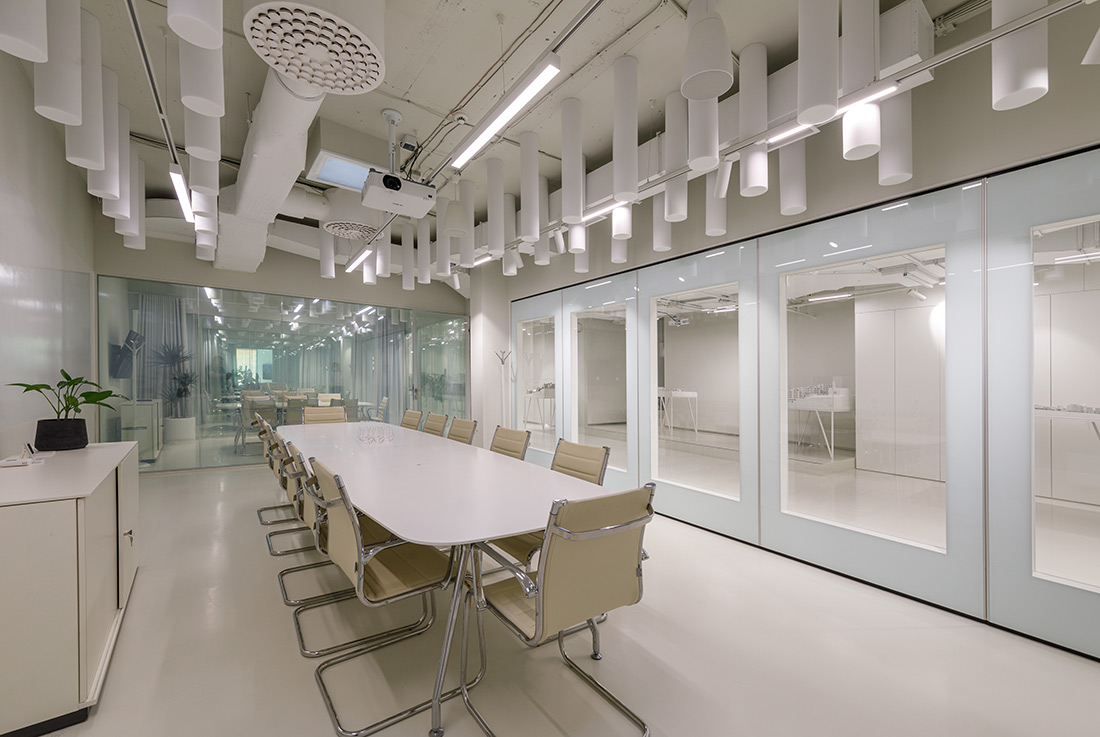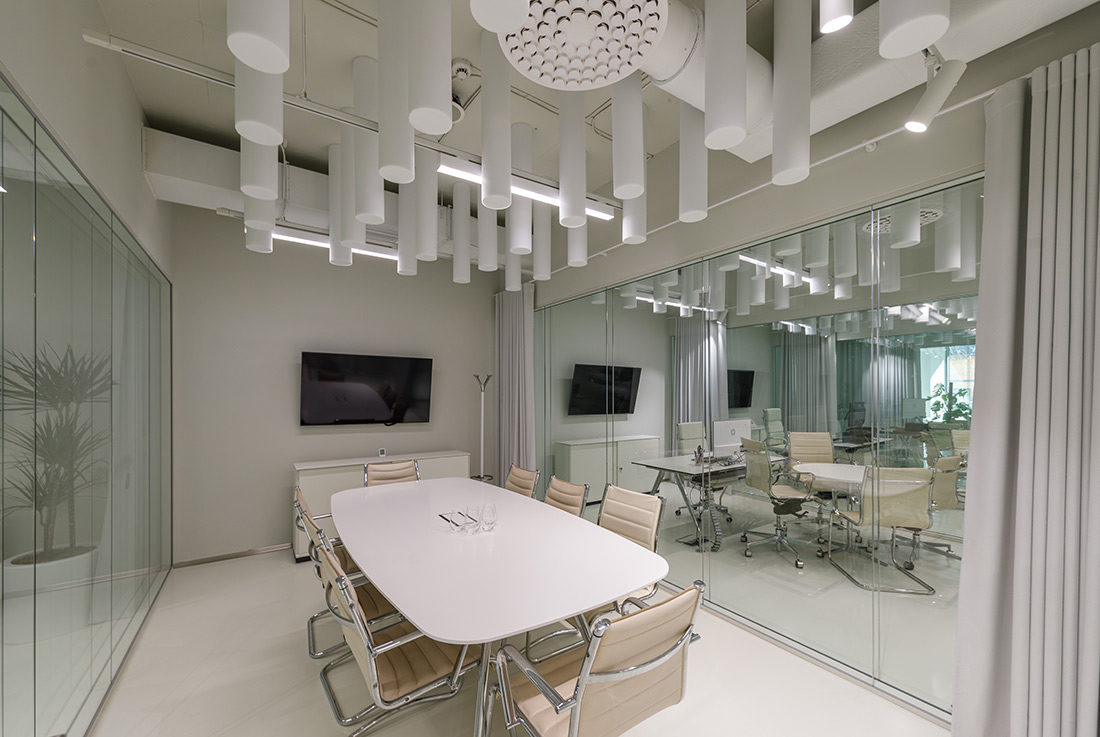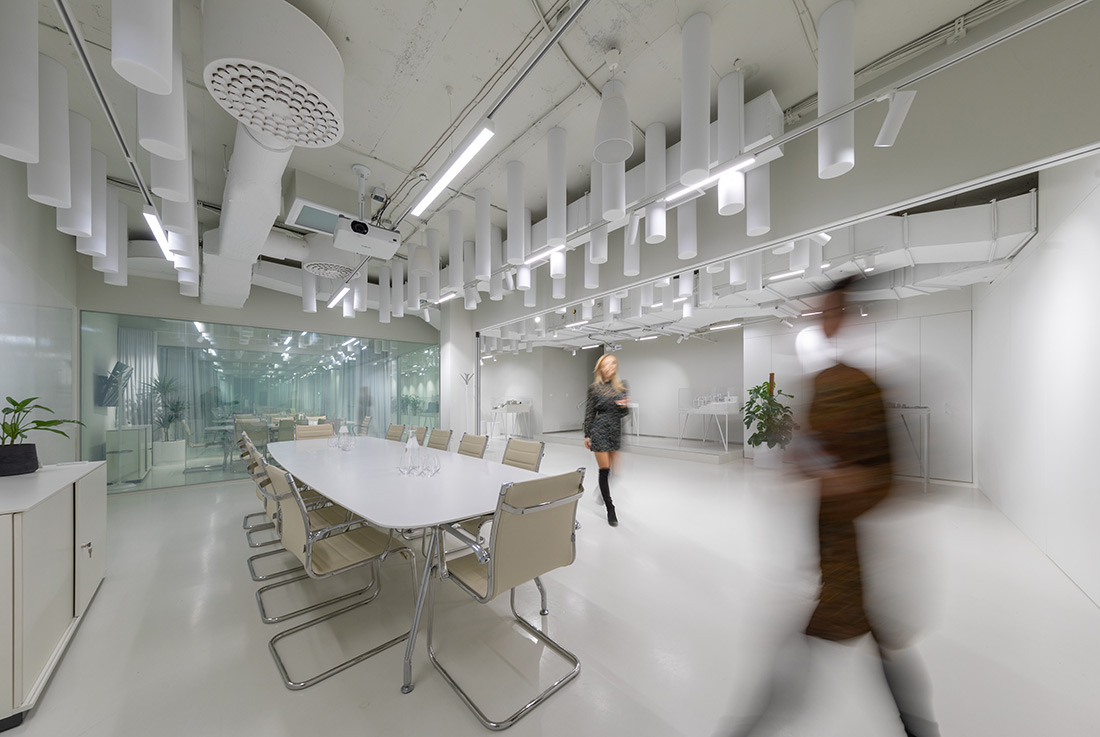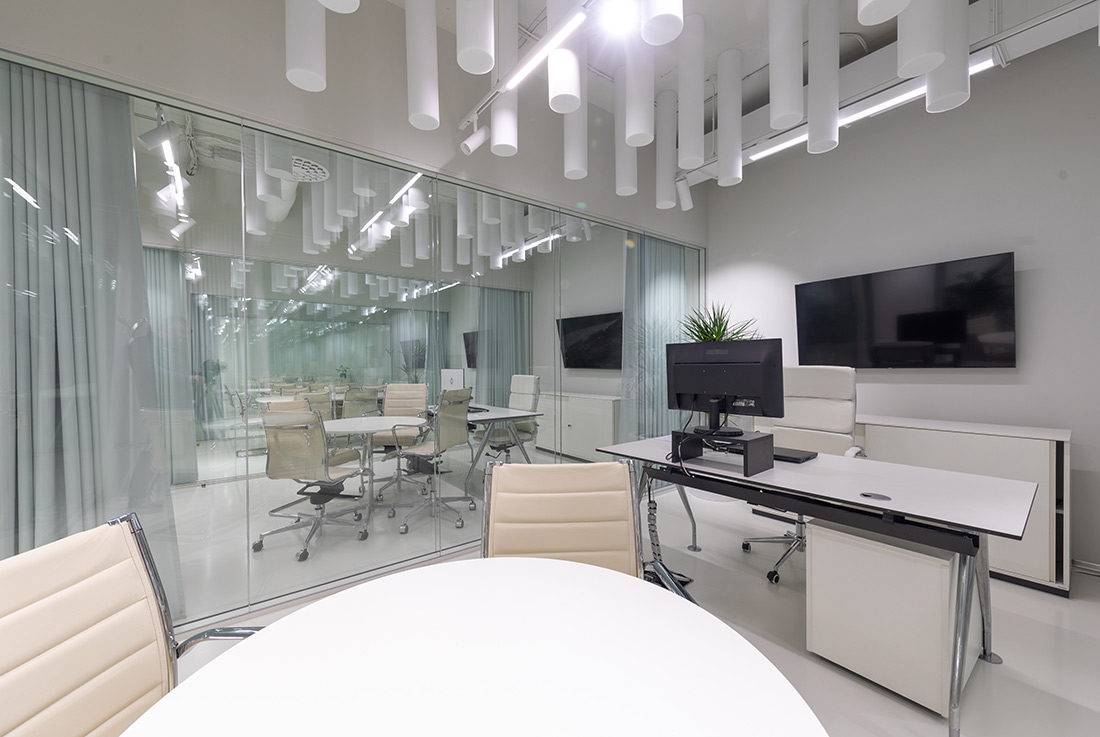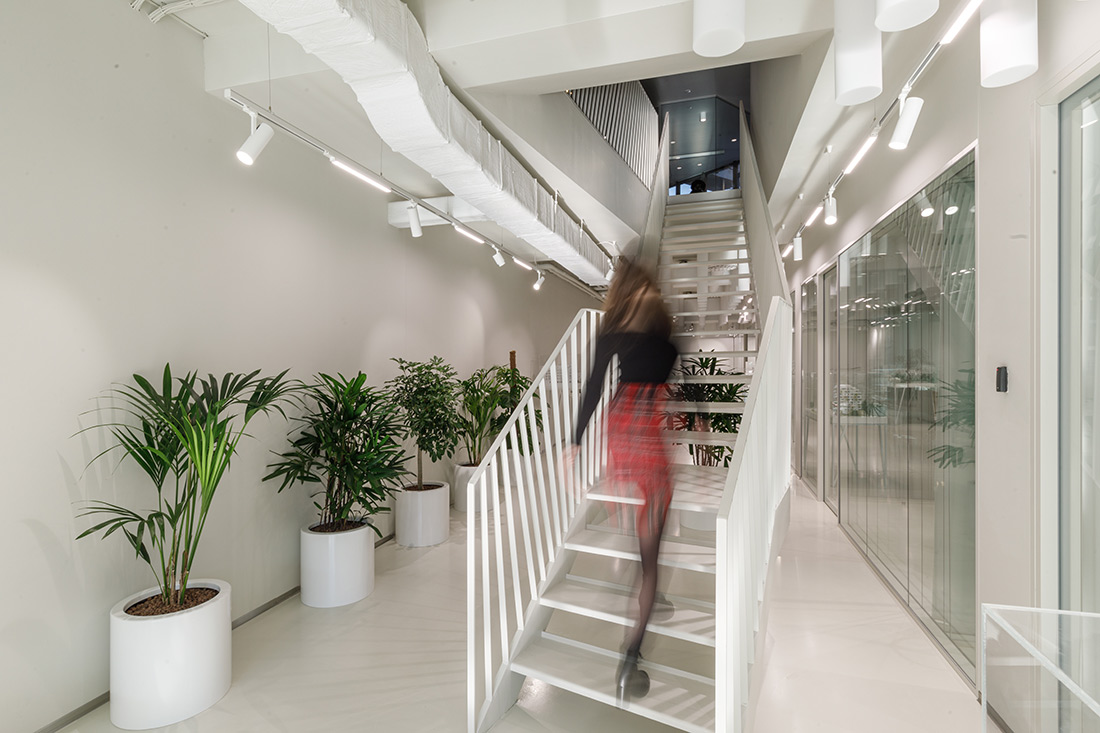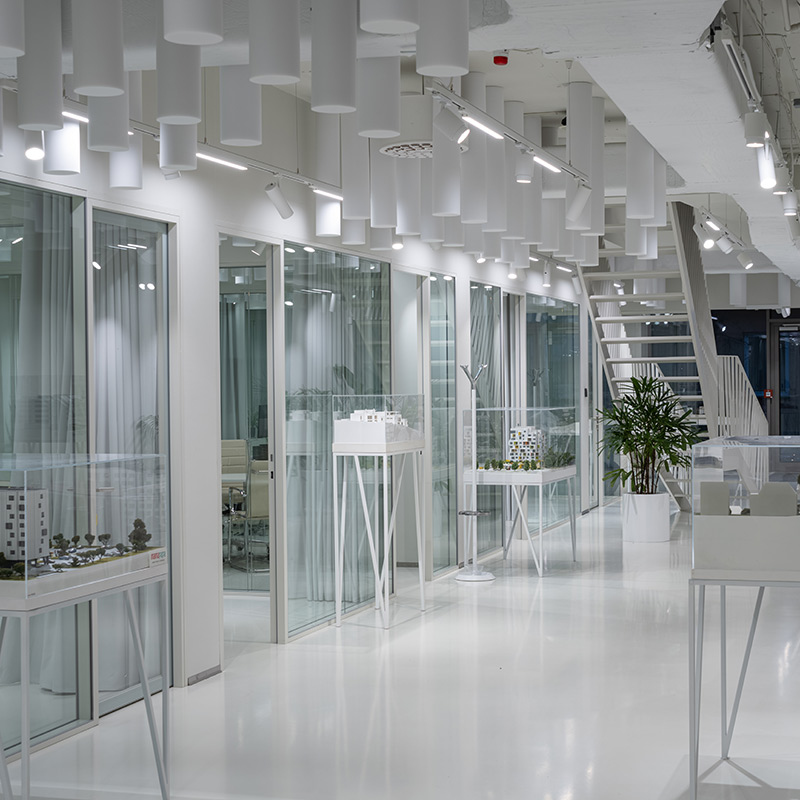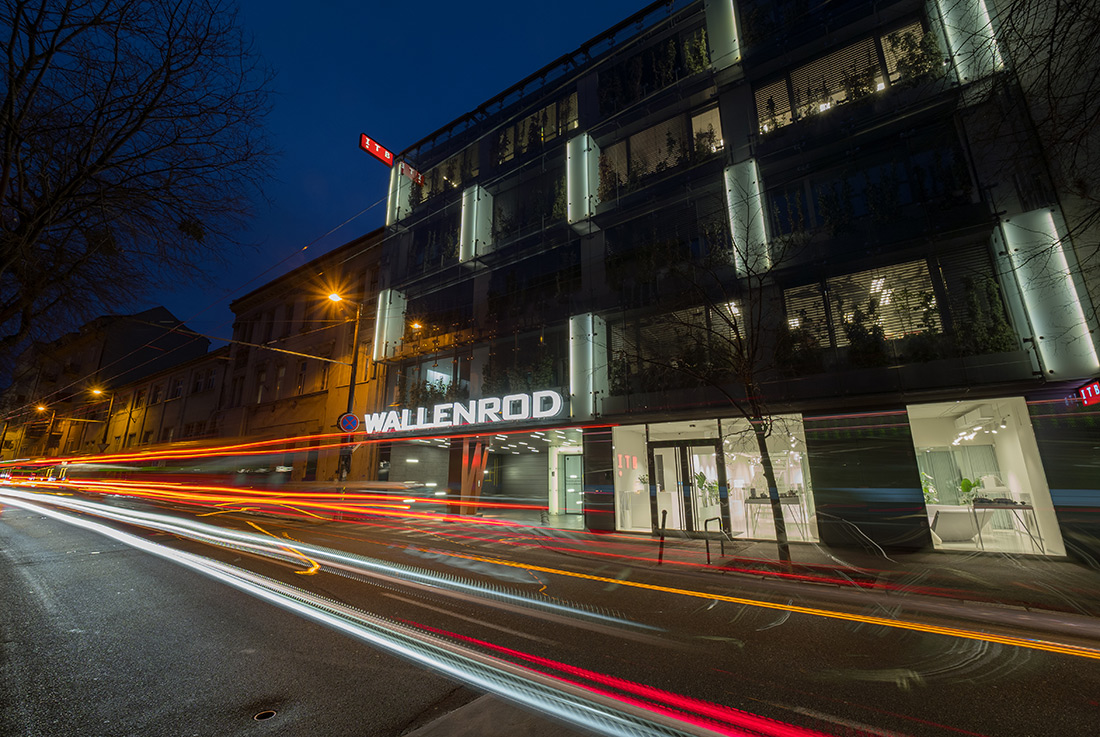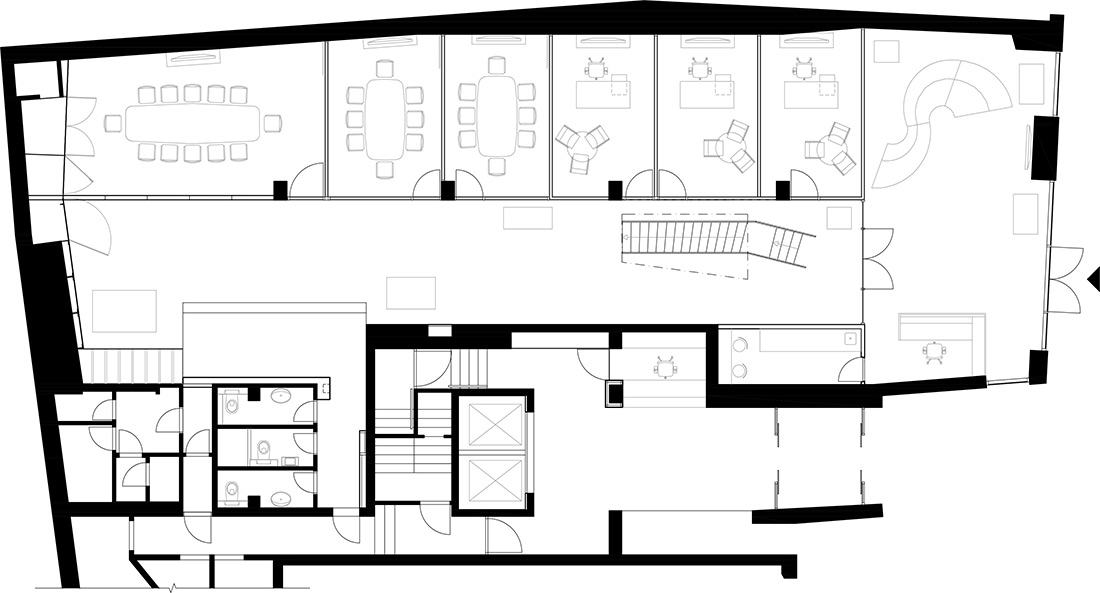 Credits
Interior
Architects Šebo Lichý; Tomáš Šebo, Igor Lichý, Emanuel Zatlukaj, Imrich Vaško, Alica Danielová, Aleš Hradecký
Client
ITB Development
Year of completion
2021
Location
Bratislava, Slovakia
Total area
300 m2
Site area
579 m2
Photos
Martin Žilka
Project Partners
Maram Group s.r.o., Spelis FMS s.r.o., Design office Bratislava, s.r.o., LIKO-S s.r.o., Triform Factory s.r.o., Konsepti s.r.o., Casca s.r.o., Profloor s.r.o.
Related posts
Powered by