The former production hall of a textile factory is transformed through the adaptive reuse and interior design for the needs of the new owner, company SCGM d.o.o. that specializes in plastic injection molding, prototype design, construction and tool making. The production plant of the company extends over 3600 m2 of this hall, and the office space headquarters is about 600 m2. Functional and aesthetic delineation of the business part from the production was achieved by introducing a new entrance zone and the steps that penetrate deep into the building. The interior of the office space is conceived by a clear separation into two zones, one is available for visitors, and the other is exclusively for employees.
The project brief was to create a comfortable and representative space to welcome large international clients from the industry, but with a budget that is more appropriate for local economic conditions. Almost all the furniture, lighting fixtures, wooden partitions and even interior doors are custom made by a local company. The skills of local craftsmen involved in this project inspire the creativity of the company in which the core values are design and manufacturing processes.
What makes this project one-of-a-kind?
The specificity of the projects is that it is an adaptive reuse of the industrial building with a higher ceiling than it would be usual for an office space, which also allowed deeper penetration of natural light into space. With the alternating positions of the glass and wall partitions, we opened the views that also penetrate through different layers of spaces and creating a pleasant space with simple but effective materials while we kept the budget at a minimum.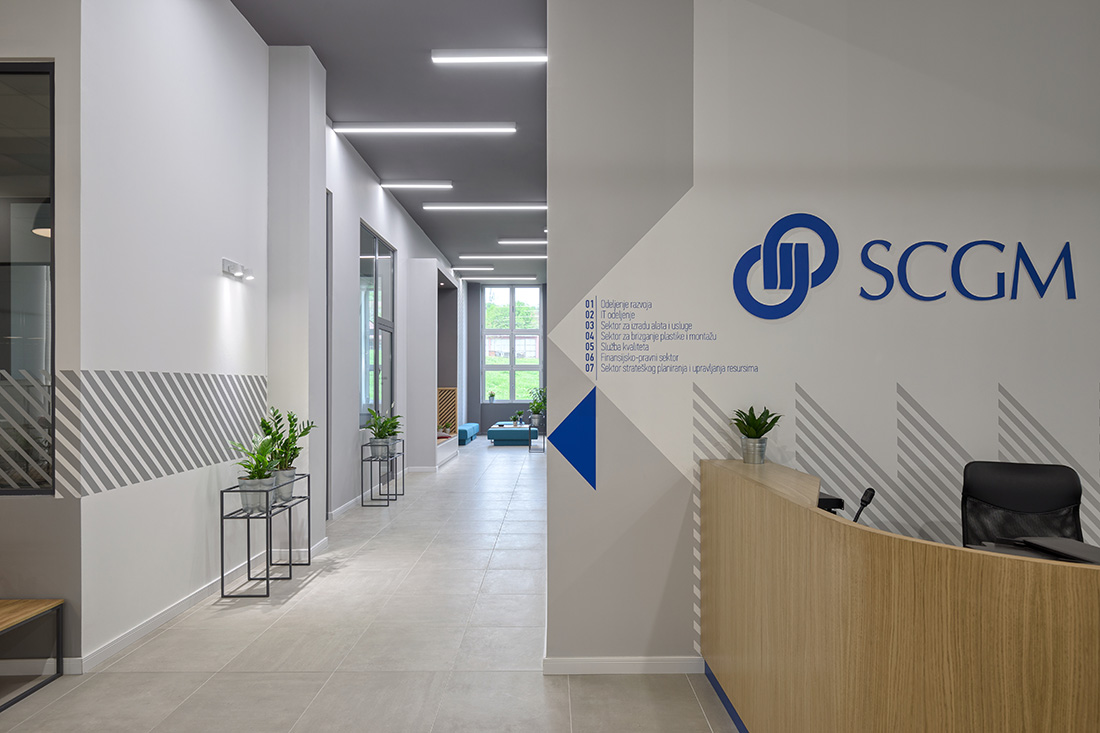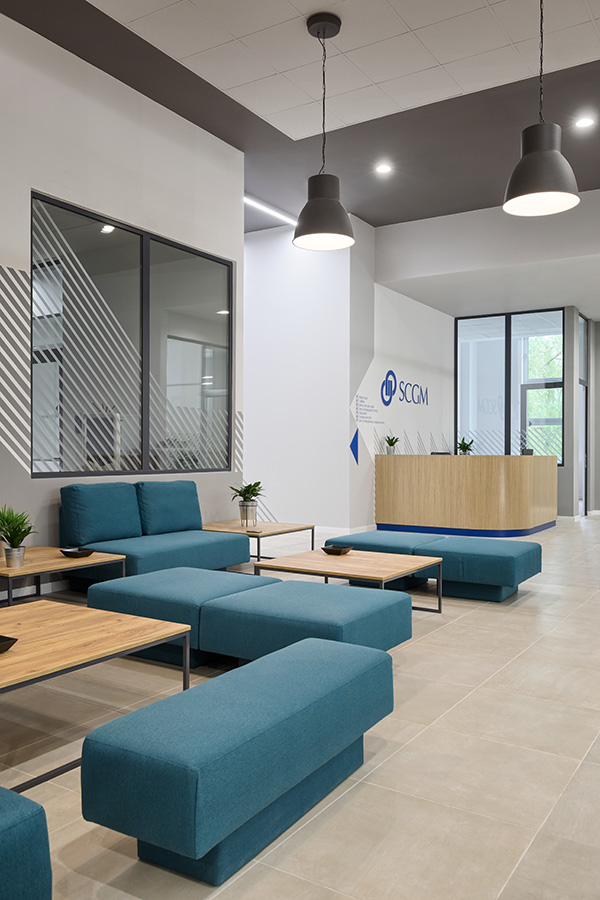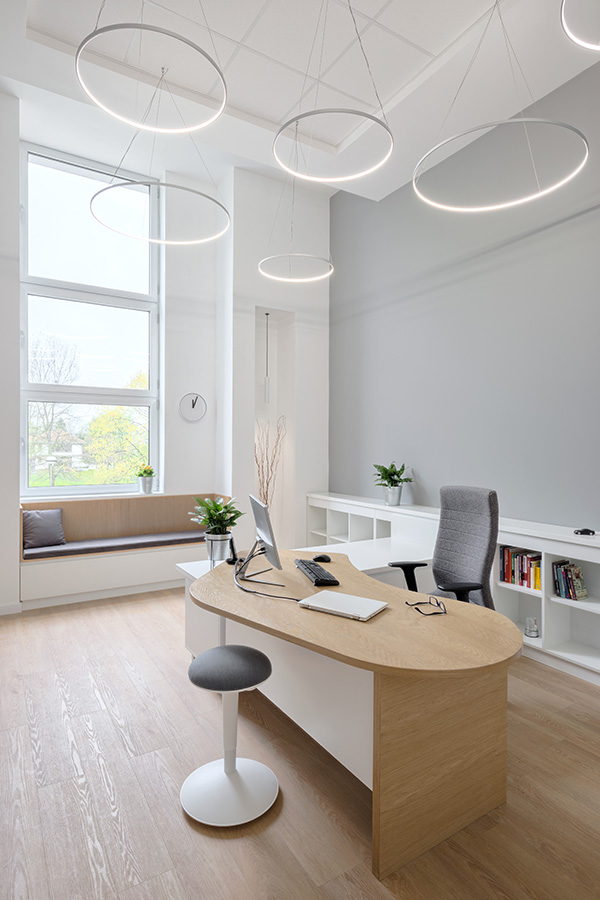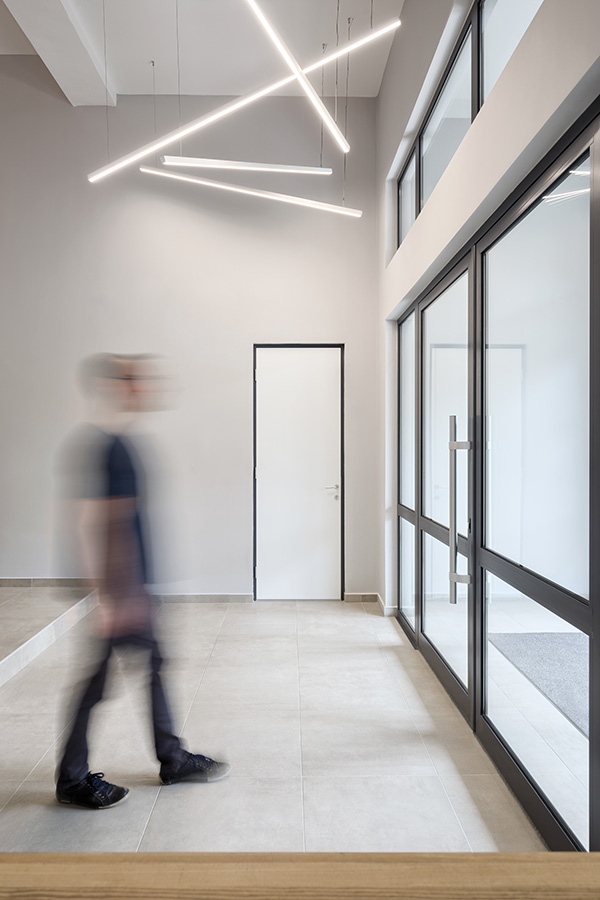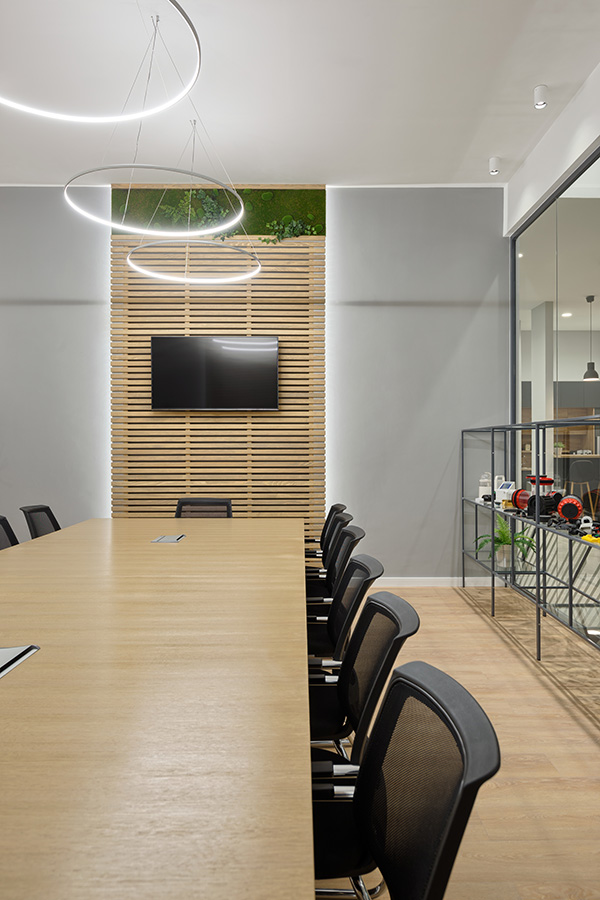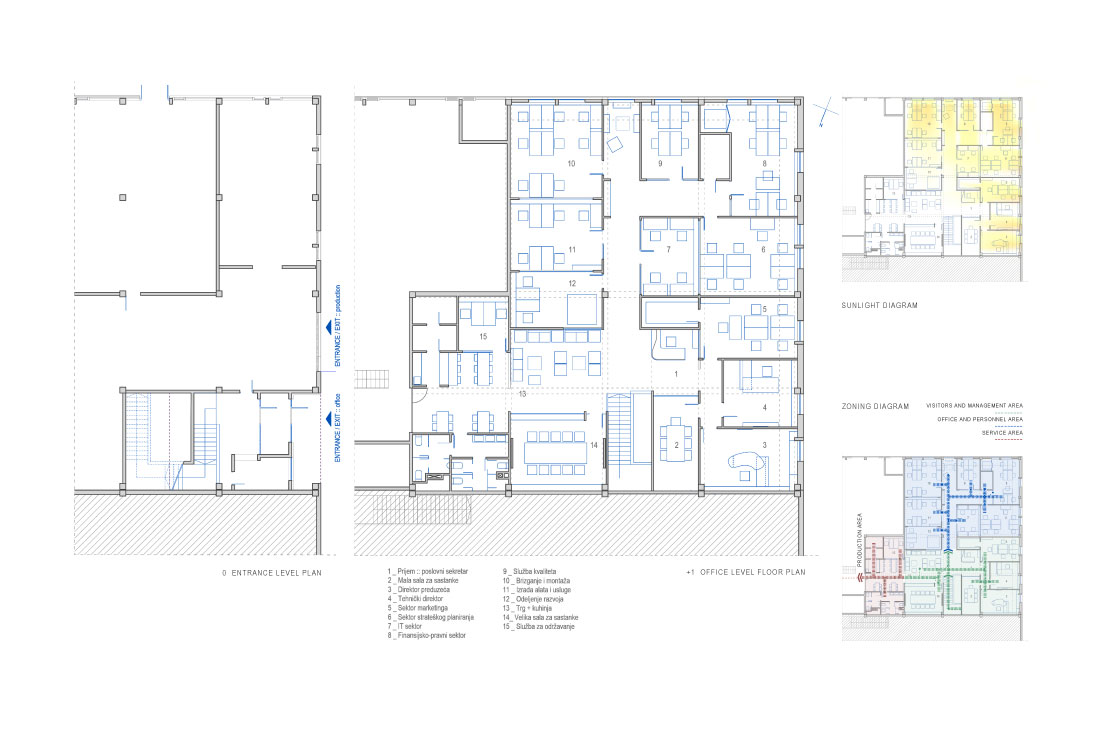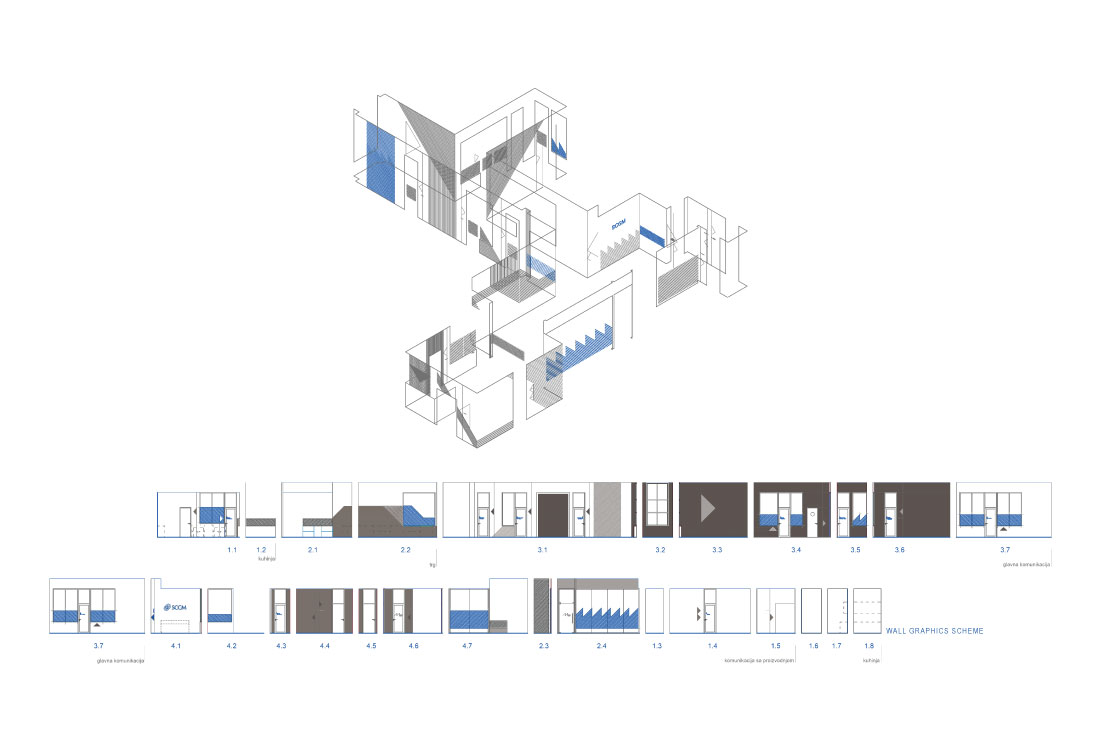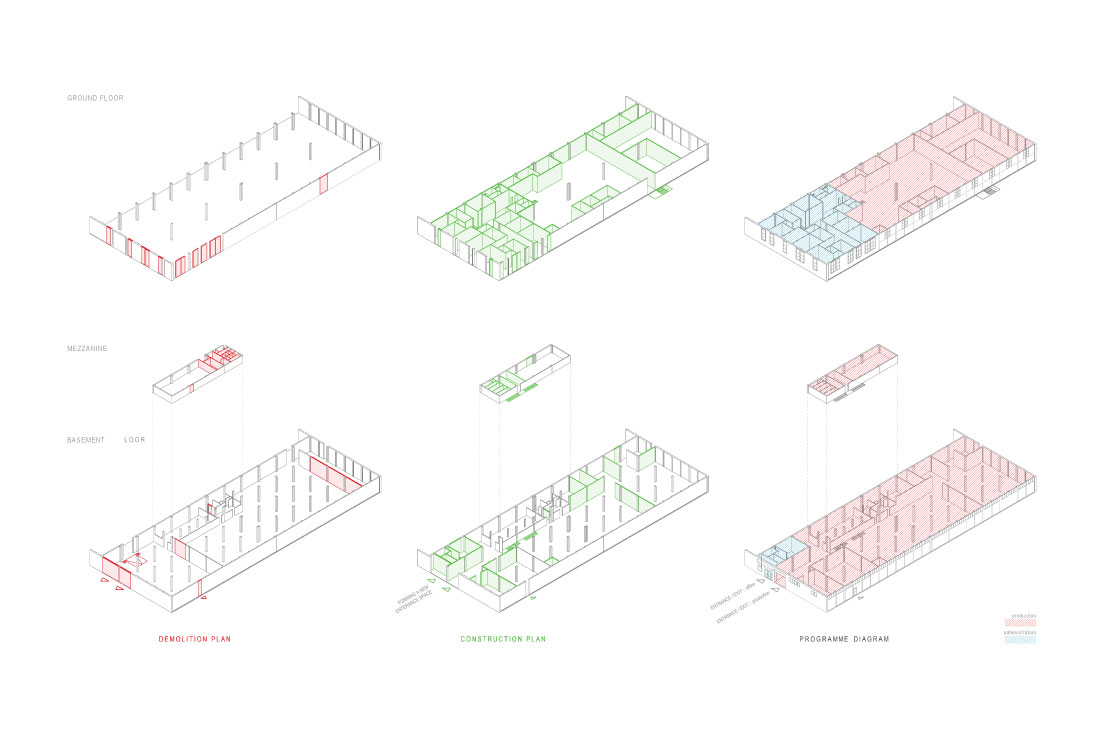 Credits
Architecture
URED Studio; Nikola Milanović, Hristina Stojanović, Ivana Lovrinčević
Client
SCGM d.o.o. Kragujevac
Year of completion
2018
Location
Kragujevac, Serbia
Total area
600 m2
Photos
Relja Ivanić
Project Partners
Woodex s.z.t.r. Kragujevac, Gorovel d.o.o. Sombor, Ragno, Marazzi Group S.r.l. a socio unico, Feydom Concept d.o.o. Novi Sad, Ailedis d.o.o. Smederevo, Tarkett d.o.o. Bačka Palanka, KG Promet d.o.o. Kragujevac, Gruža Impeks d.o.o. Gruža
Related posts
Powered by