Crouched along the hillsides of the remote Matkov kot valley lie old farmhouses. Abundance of natural and cultural heritage calls for a subtle intervention into the existing site; the renovation is, adding to its own program, aimed to contribute to the overall appeal of the site with the preservation of the region through respecting its identity. Inviting local contractors and reviving forgotten techniques whilst using local materials gives an added value to the renovation and addresses the social aspect of building regionally.
The assemblage of objects consists of house, granary, marof (a double floor barn) and a smithy. Main, naturally reinforced access road leads up steeply from the valley; the historically used path led deeper from Matkov kot. Occupying the restored complex is to maintain the idea of the separation of functions that occupy different houses and produce a unified dwelling. Former farming objects now house different separate living quarters. The path connecting them runs from the house pass the granary to the marof.
All of the existing structures were preserved and restored to house the new programs; each building got a new service object that forms a boundary between the existing masonry and the terrain and forms a completed unit with the existing building. The exposed concrete surfaces of the objects were aggregated with the Solčava limestone and have sanded finish on the ceiling and the walls, while the floors are brushed. The original windows and doors were renovated and restored, as were the plasters, made with lime. The roofs are added onto the existing wooden structure, to keep it visible; they are covered in larch shingles.
Inside the house, the users move by the original chimney less kitchen with a partially reconstructed arch and wood oven, original grindstone and rest places in the attic. The renovated concrete based in the measure of the former stone-base two-storied wooden granary that now houses a sauna and an alcove; the granary stands over an indoor outdoor swimming pool, built above a spring. The marof's upper, wooden floor, that housed a barn, is a mainly ndoor outdoor space with sleeping quarters, housed in a smaller, insulated part. On the ground floor, where the stables were, is the office, where seated, one catches a glimpse of Mrzla gora mountain.
Text provided by the architects.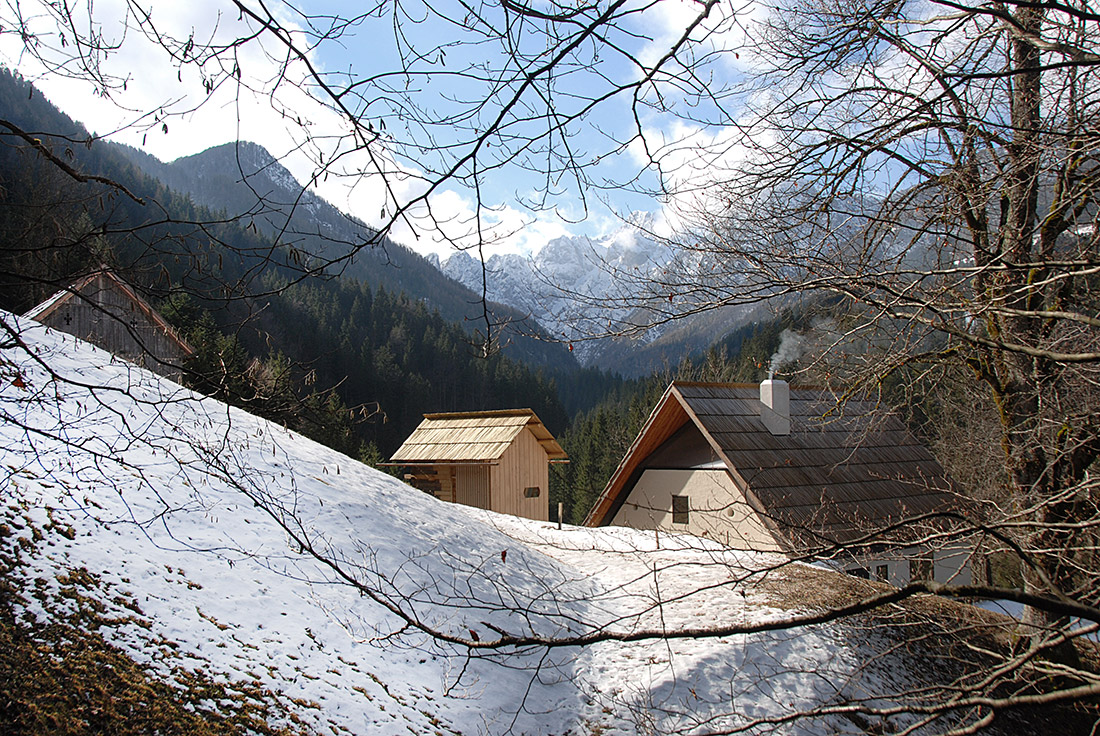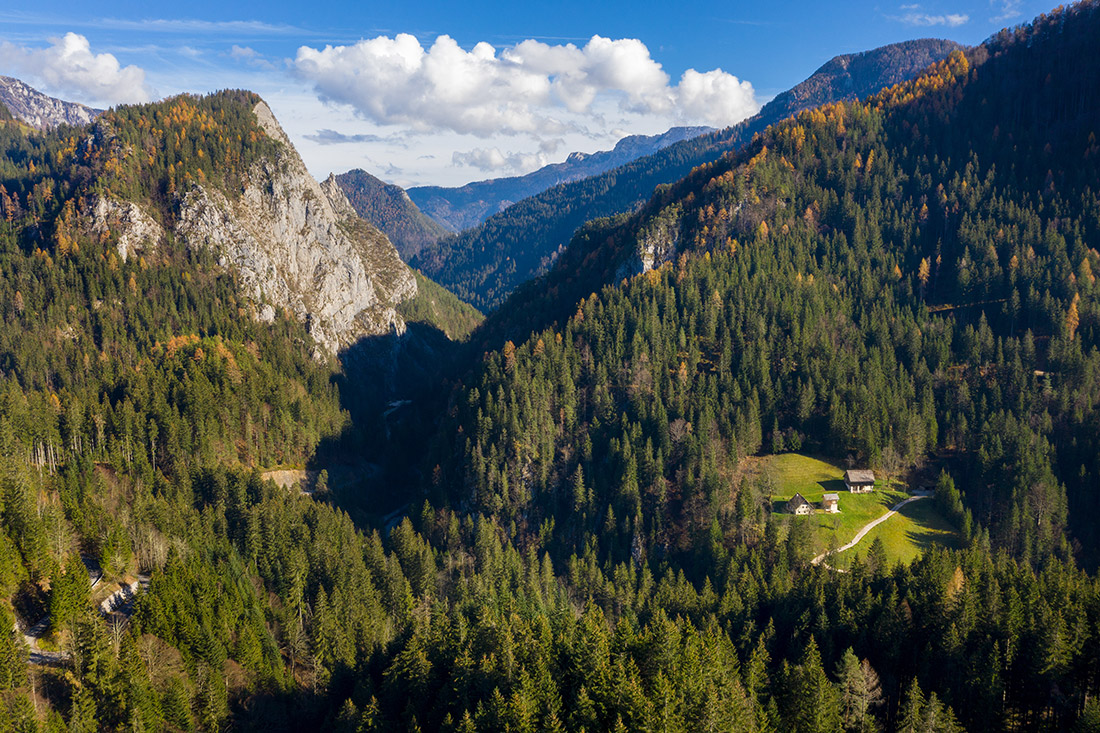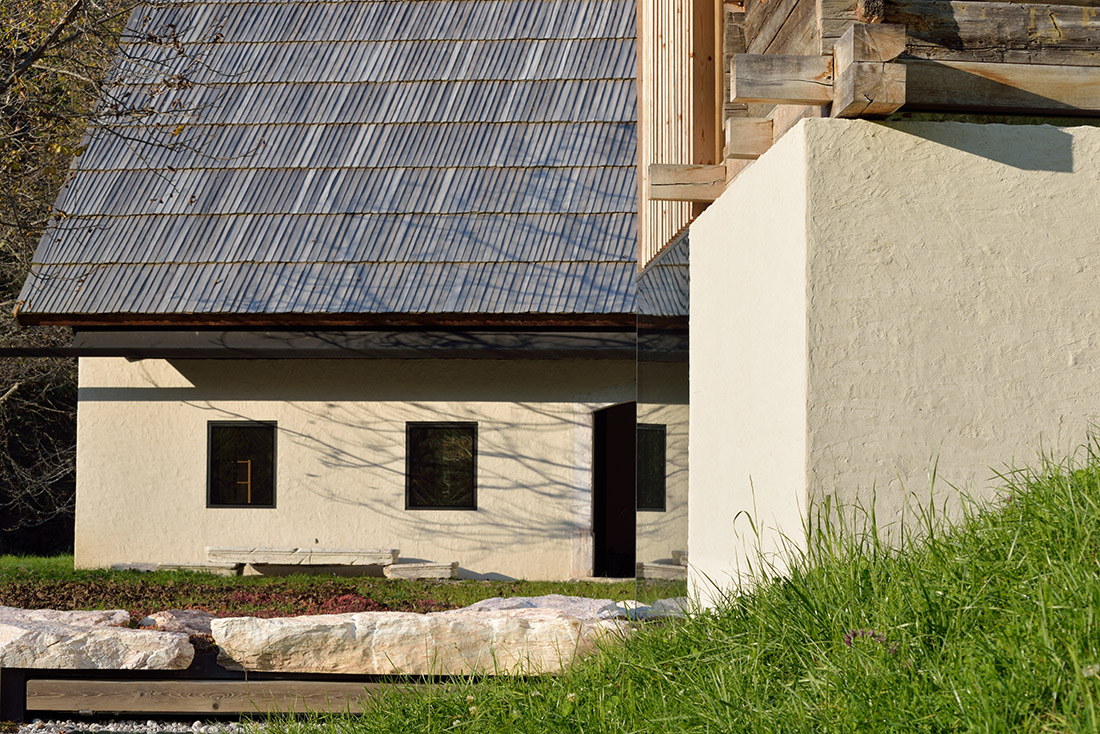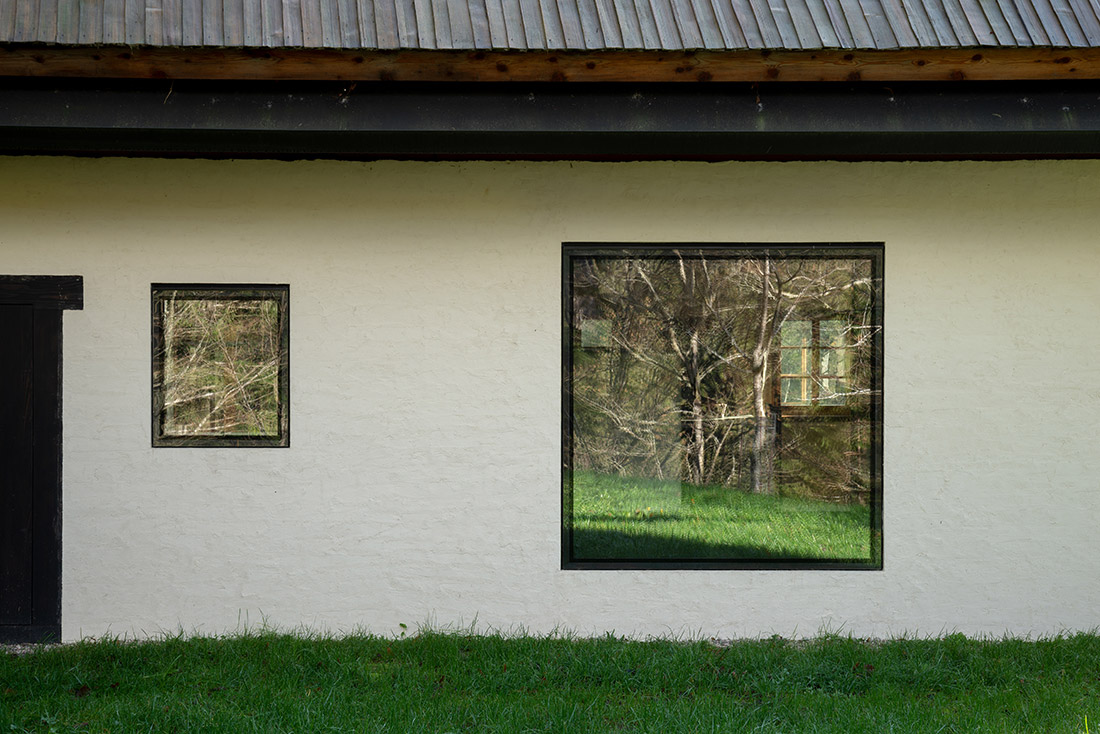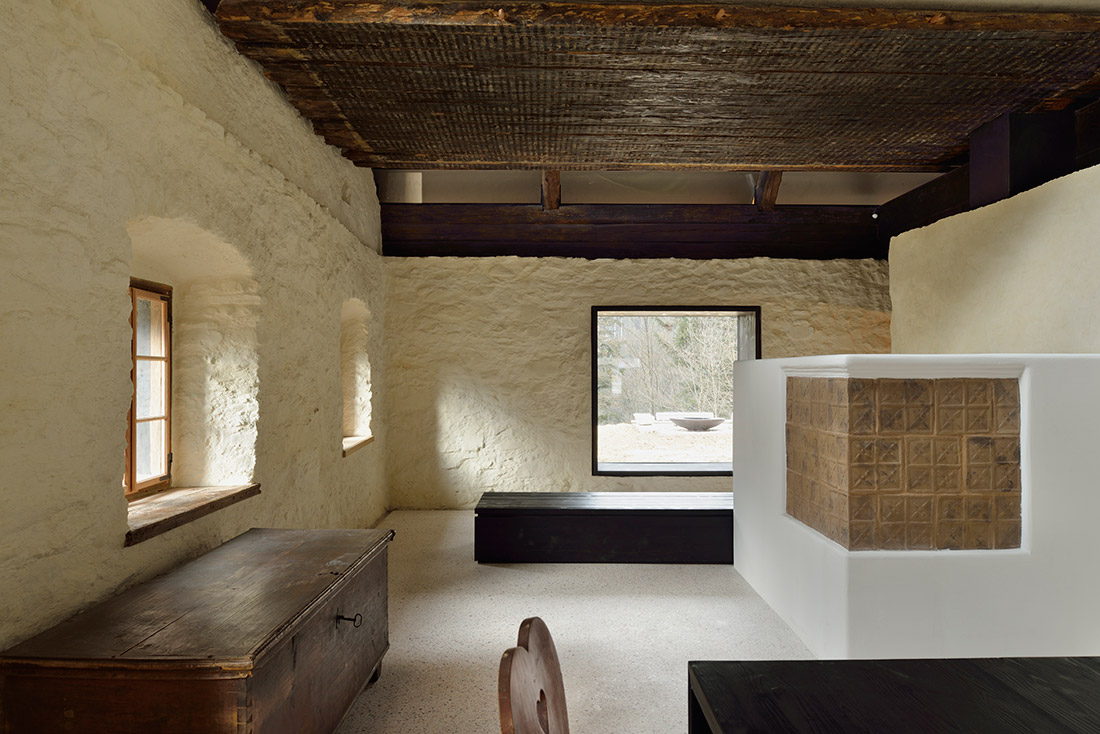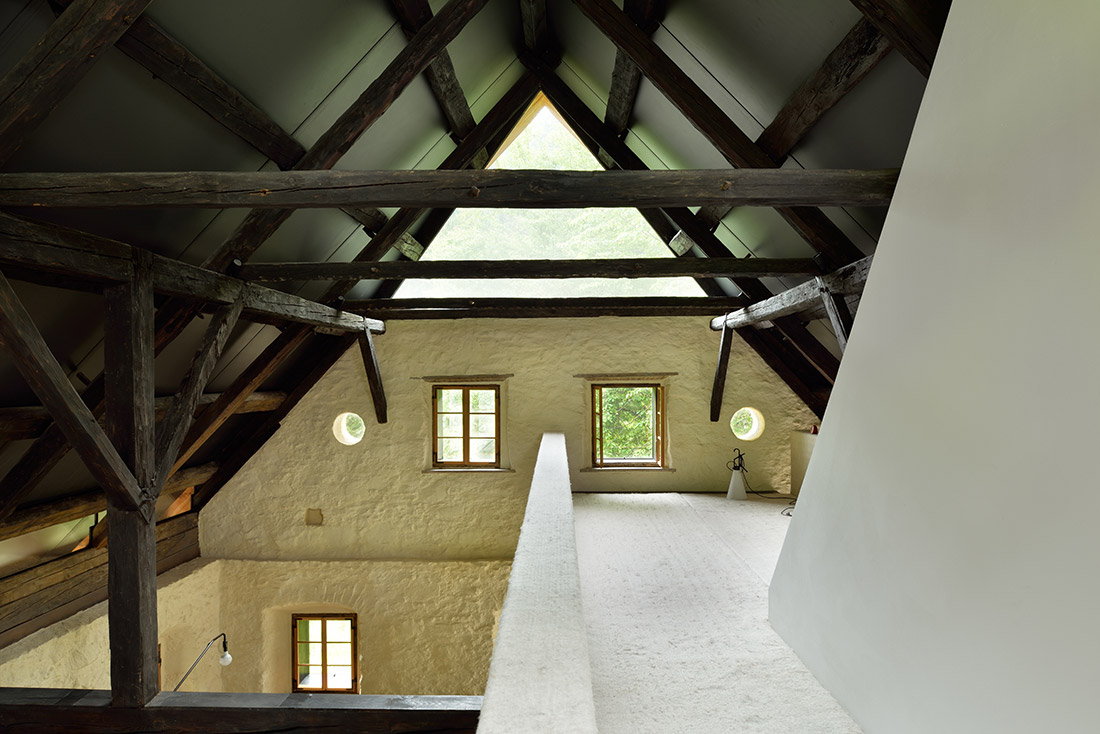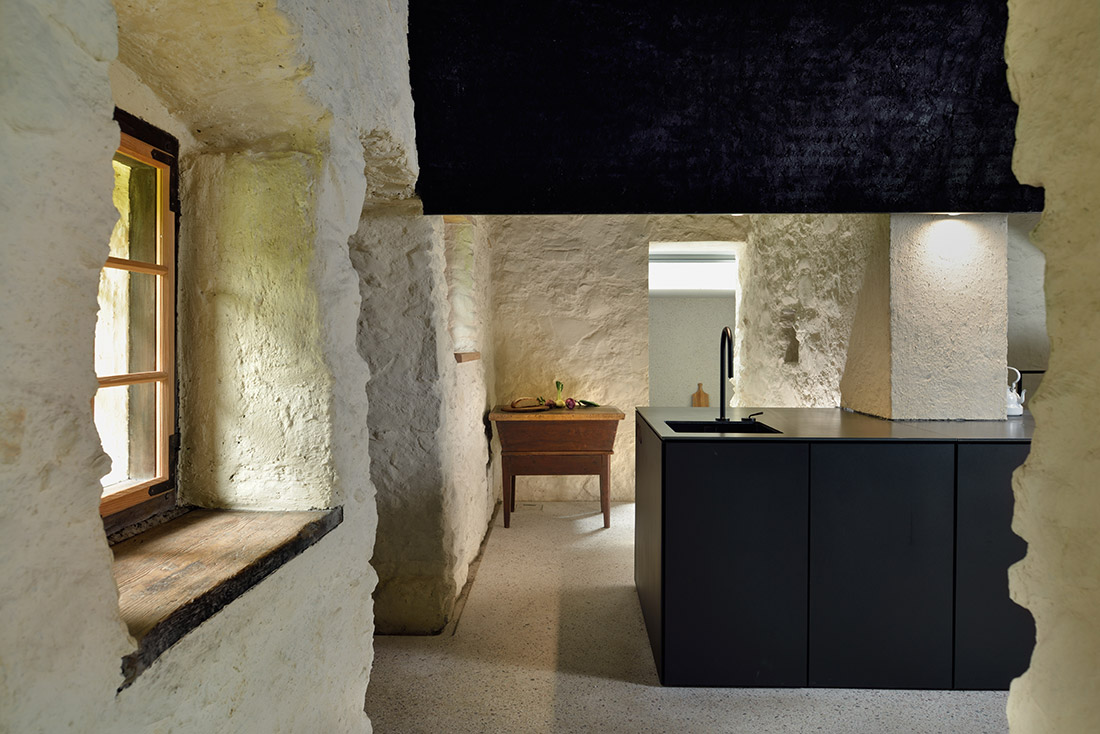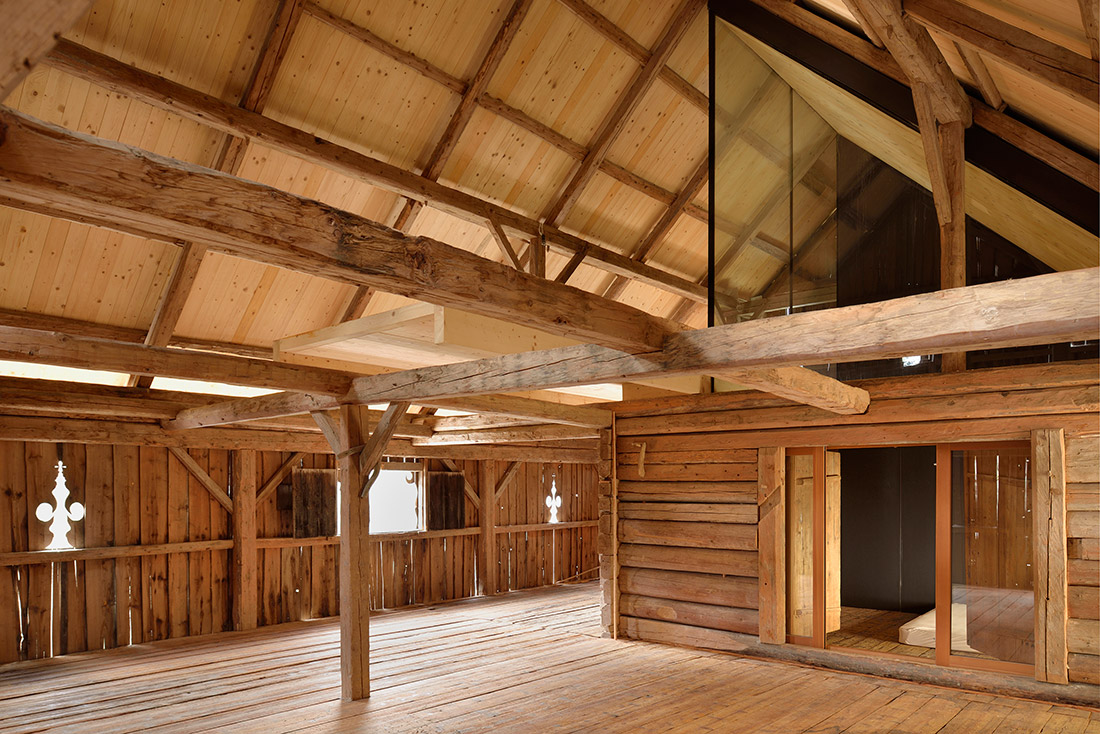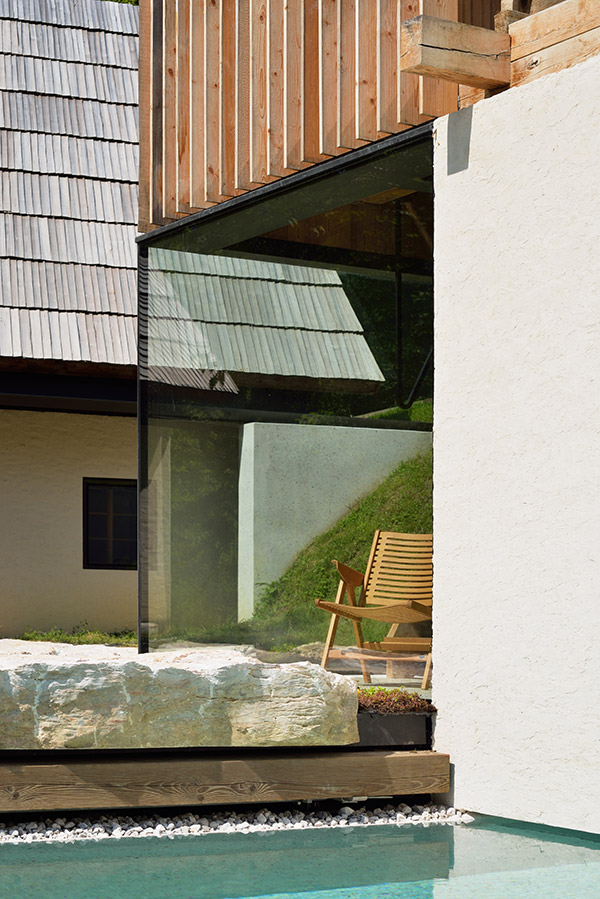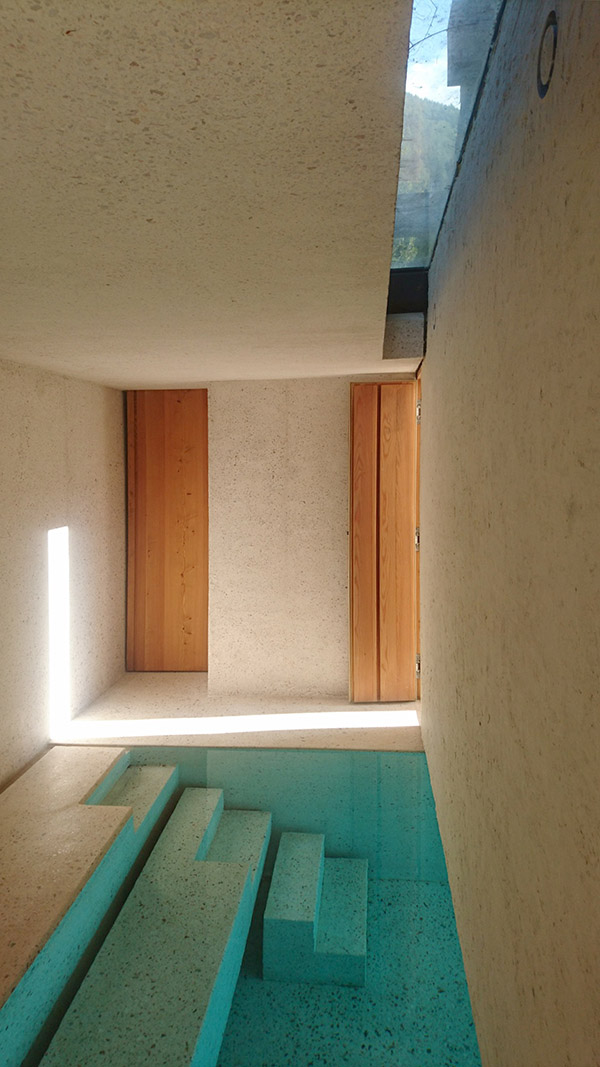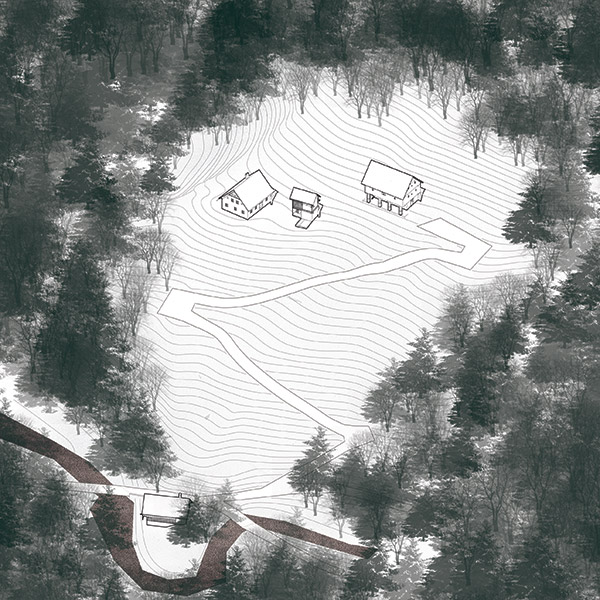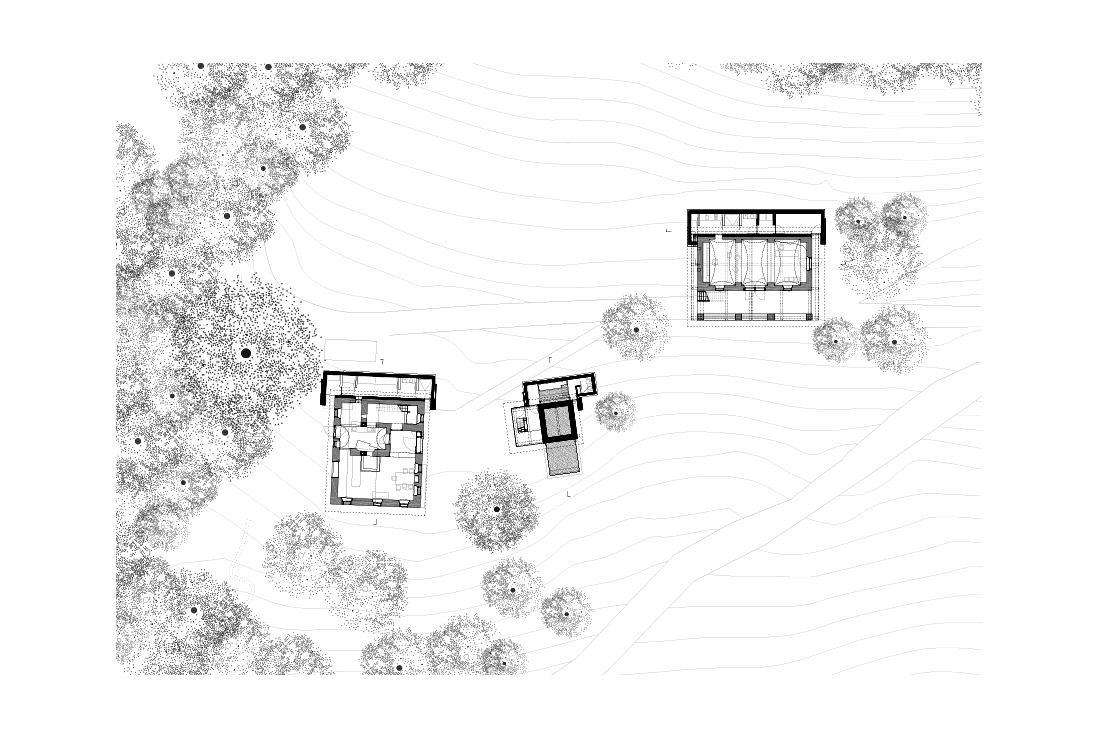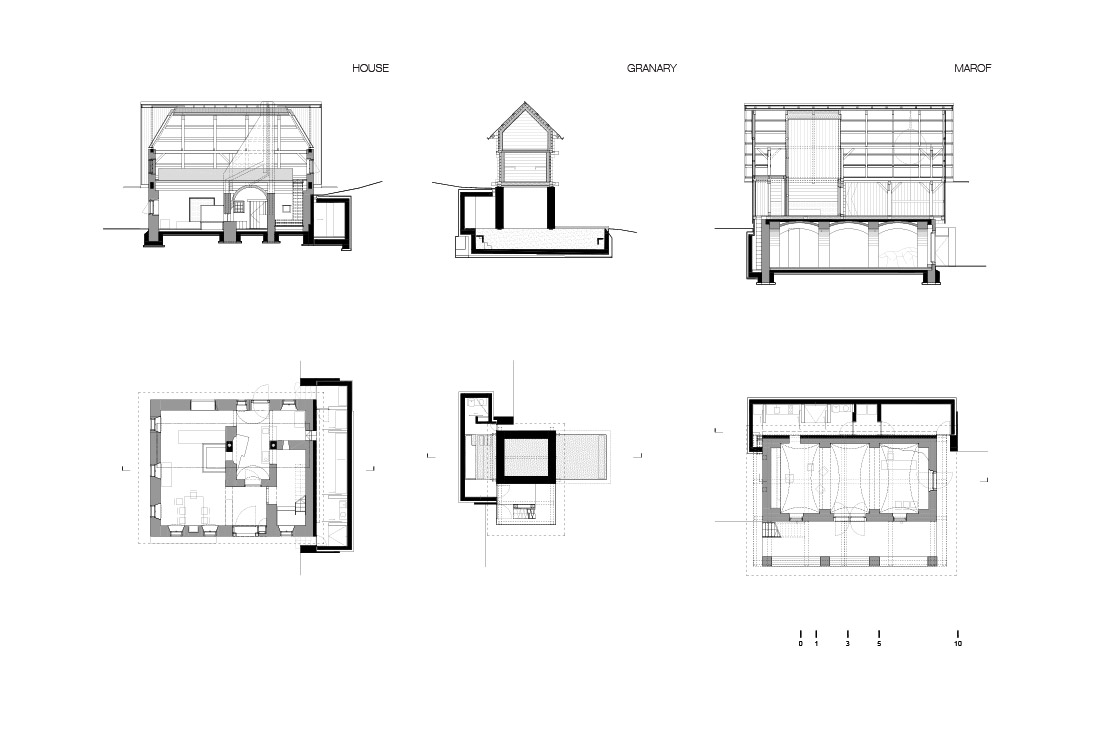 Credits
Architecture
MEDPROSTOR; Rok Žnidaršič, Žiga Ravnikar, Jerneja Fischer Knap
Year of completion
2018
Location
Matkov kot, Slovenia
Area
Total area: 475 m2
Site area: 41 500 m2
Photos
Miran Kambič, Rok Žnidaršič
Project Partners
OK Atelier s.r.o., MALANG s.r.o.
Related posts
Powered by