The existent building was built in 1971 and was in poor condition. The renovation of the part of the object was made in phases: The renovation included: – renovation of the entrance hall – lobby, toilettes, playroom, cafe; renovation of the dressing rooms, bathrooms and toilette facilities, pool area with 3 pools, service rooms in the basement and in the ground floor. Water as the fundamental element of human life and human existence. Water is the soul of the sacred foundation of life, the vital energy of the planet. Due to its ability to dissolve and swallow, it can easily embrace all the elements. Water energy is liquid, undulating, undefined. We wanted to bring it inside the building to make visitors feel it. We materialized the element of water in the form of a circle, a form without beginning and end. It represents infinity and perfection, merging into a whole. We presented the energy of the water through the dark blue color, which is the connecting thread from the entrance to the interior of the pools. At the entrance to the building, it appears as a current and a wave, which is reflected in the design of the line seat element and line lighting throughout the entire depth of the entrance hall. With the new glass surfaces, we maintain visual contact with the water already at the entrance to the building in such a way that the boundary of the space between the entrance hall and the pool area is blurred through the glass.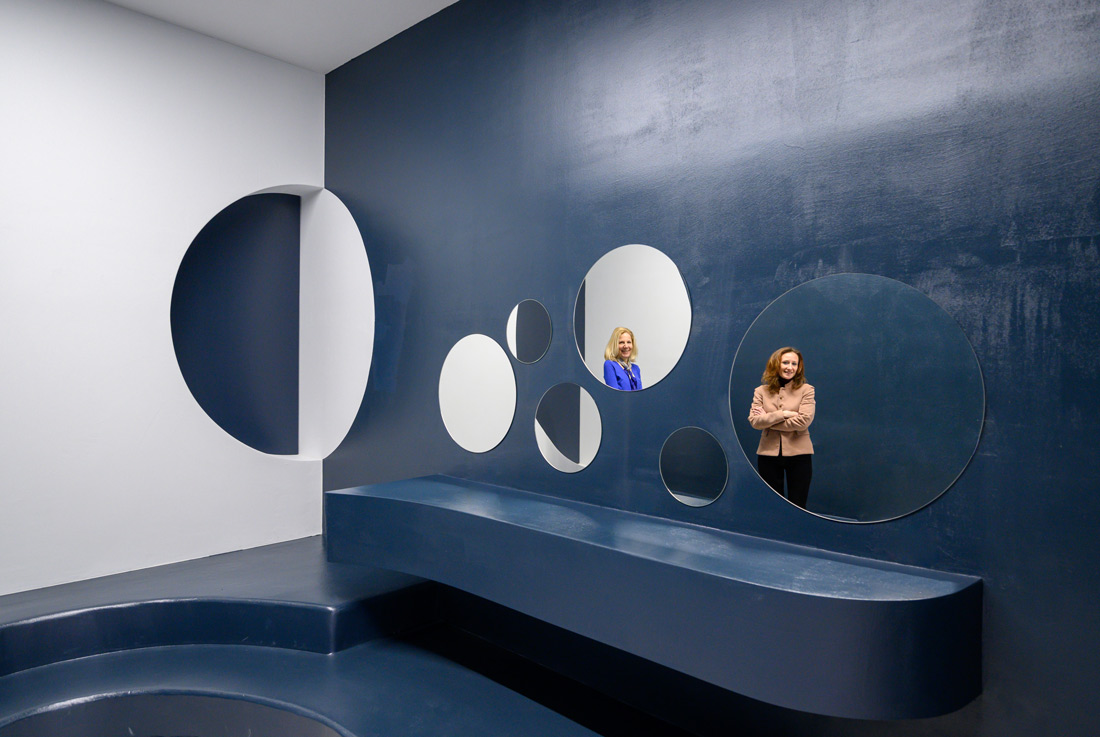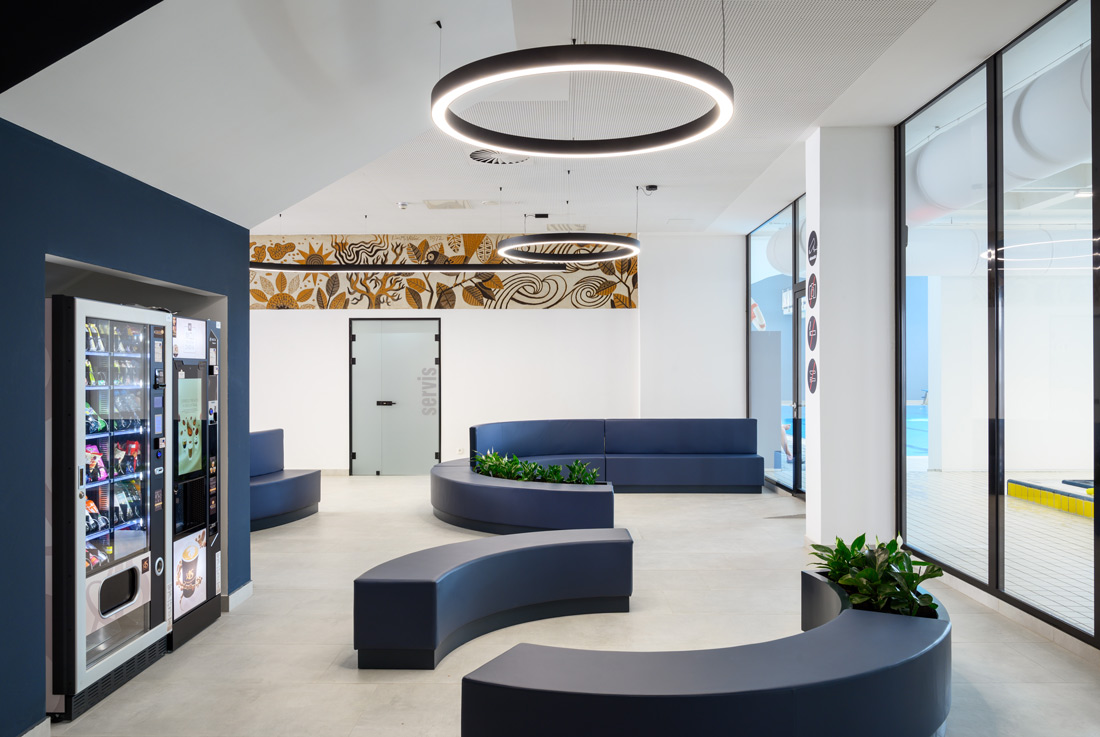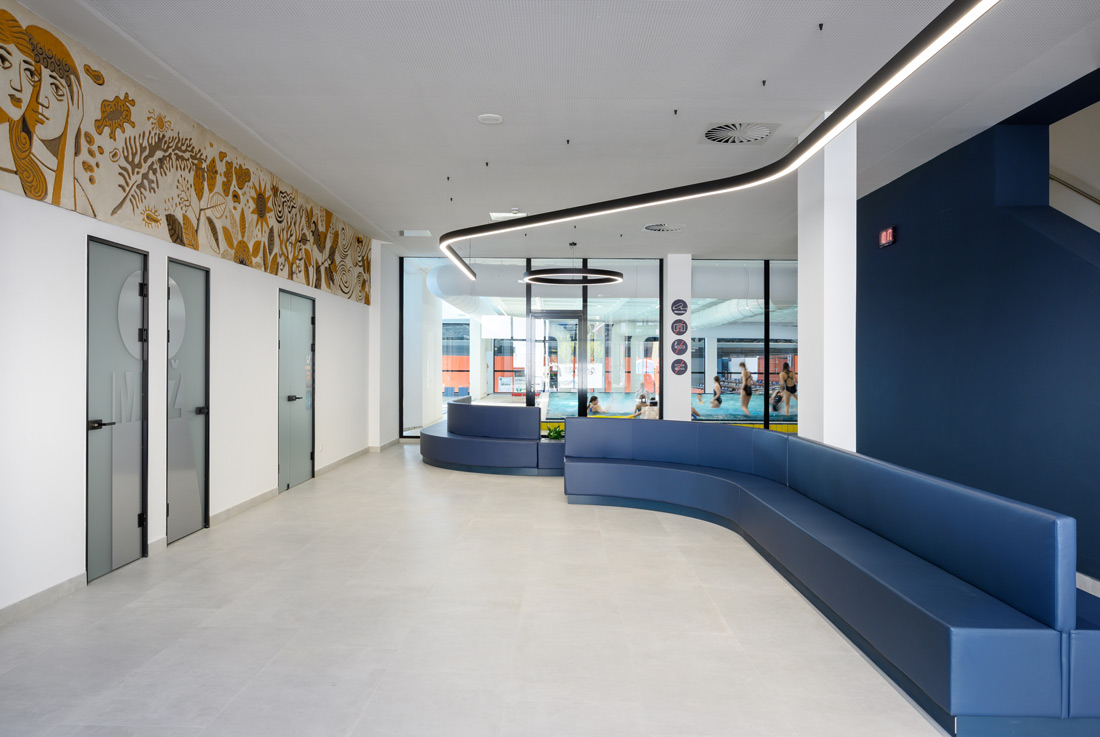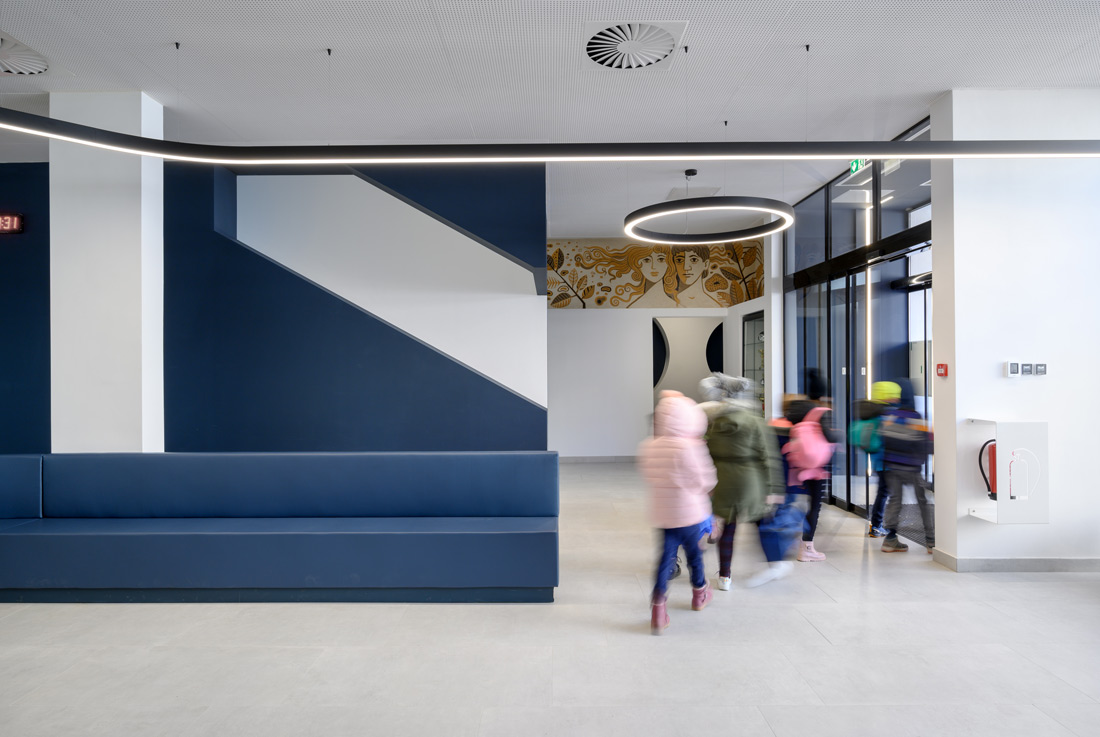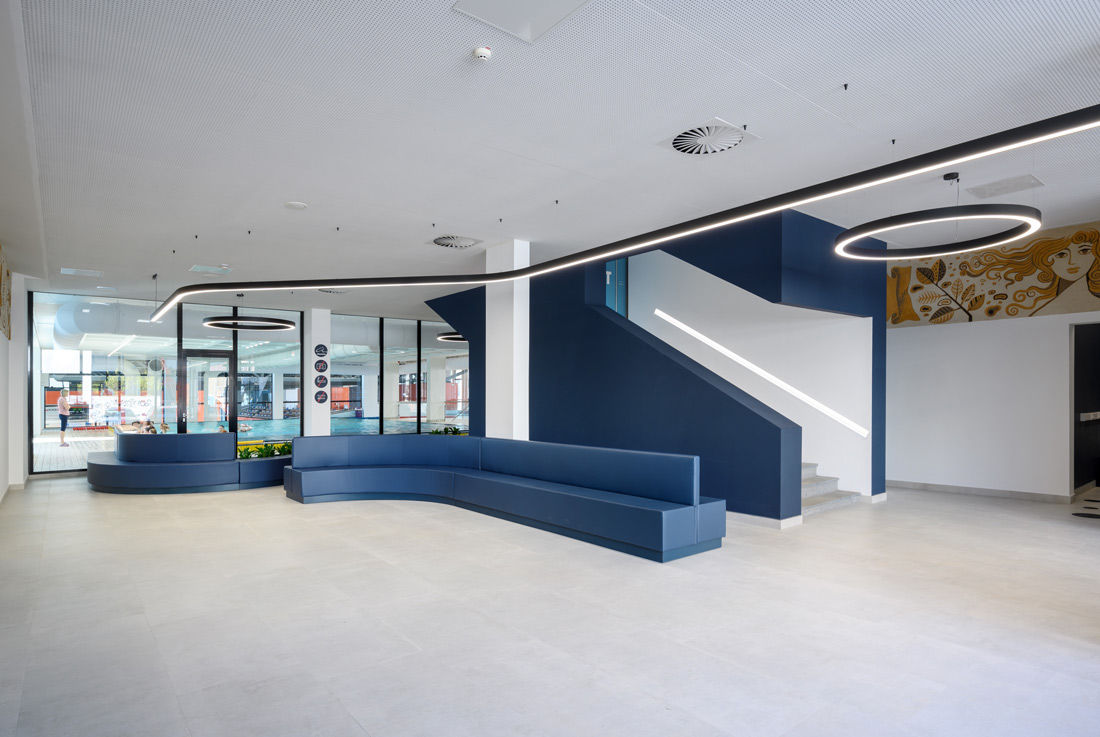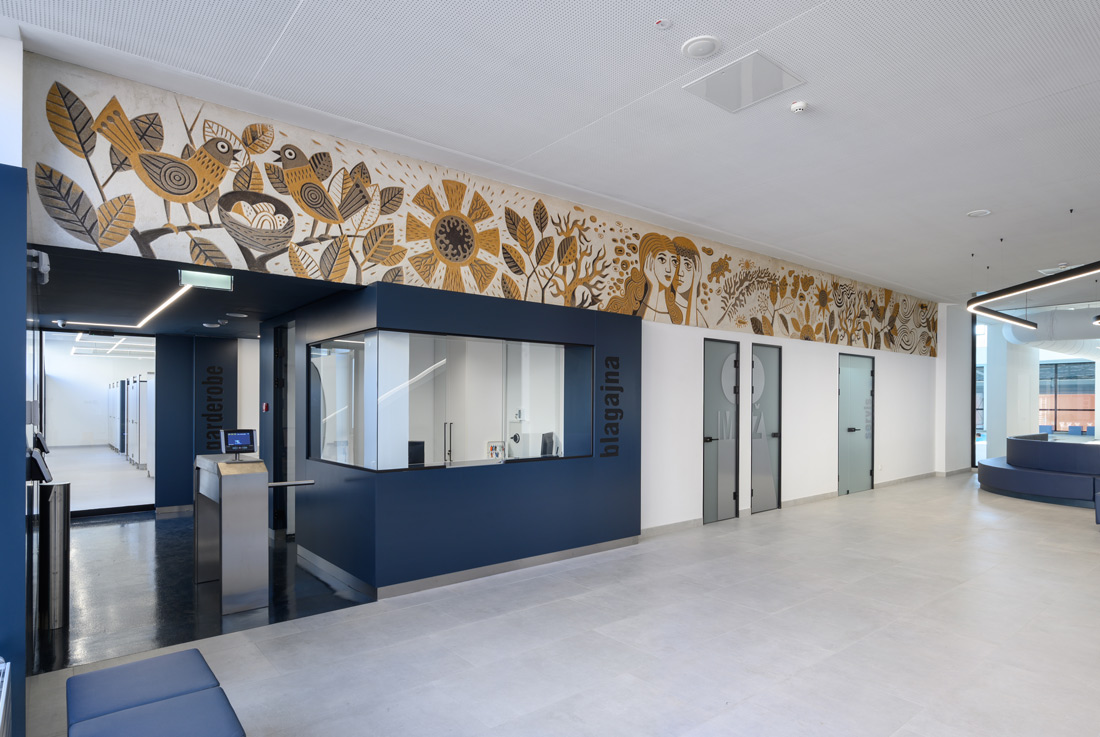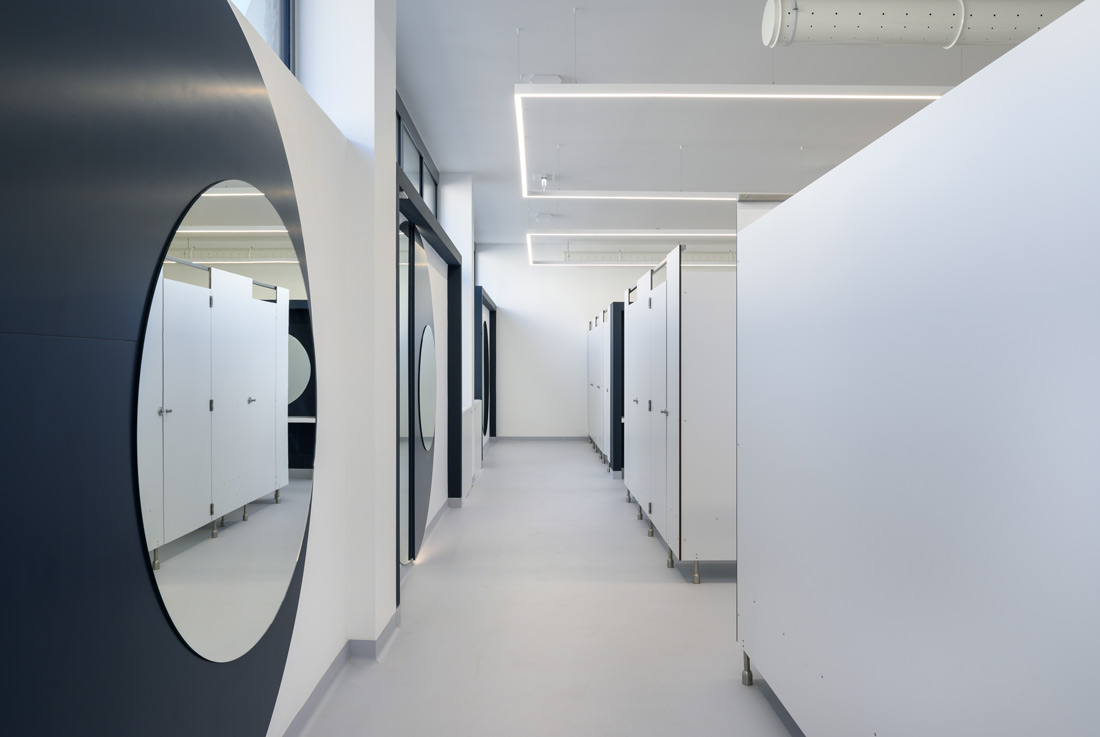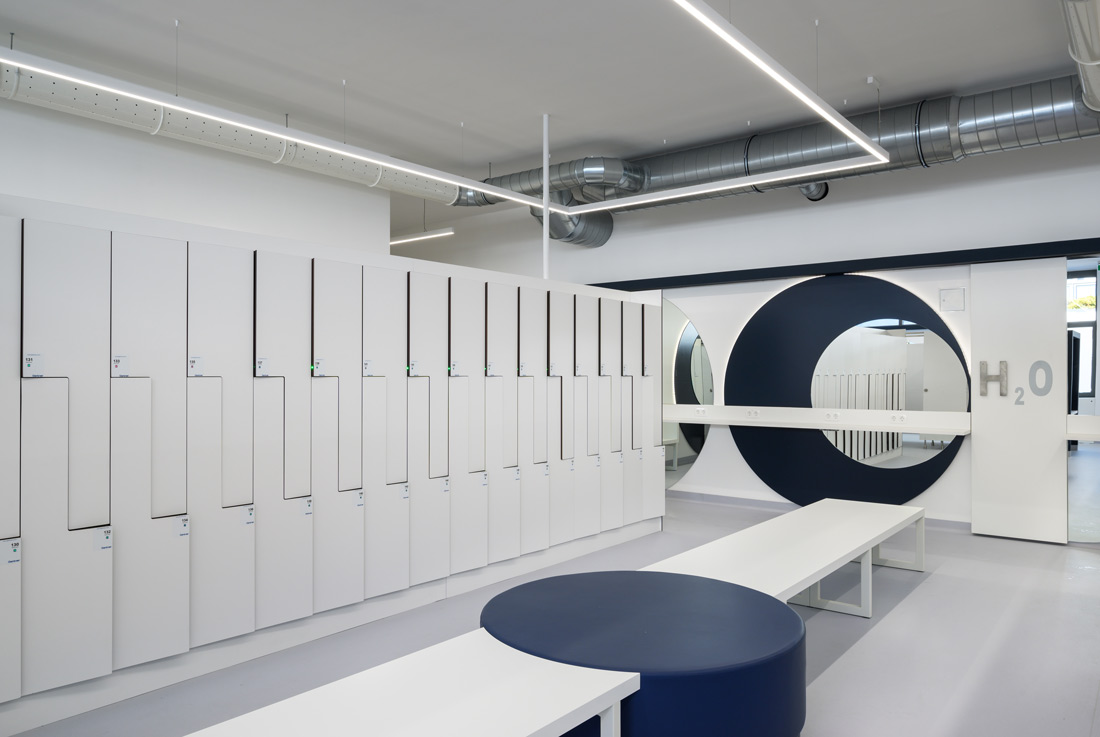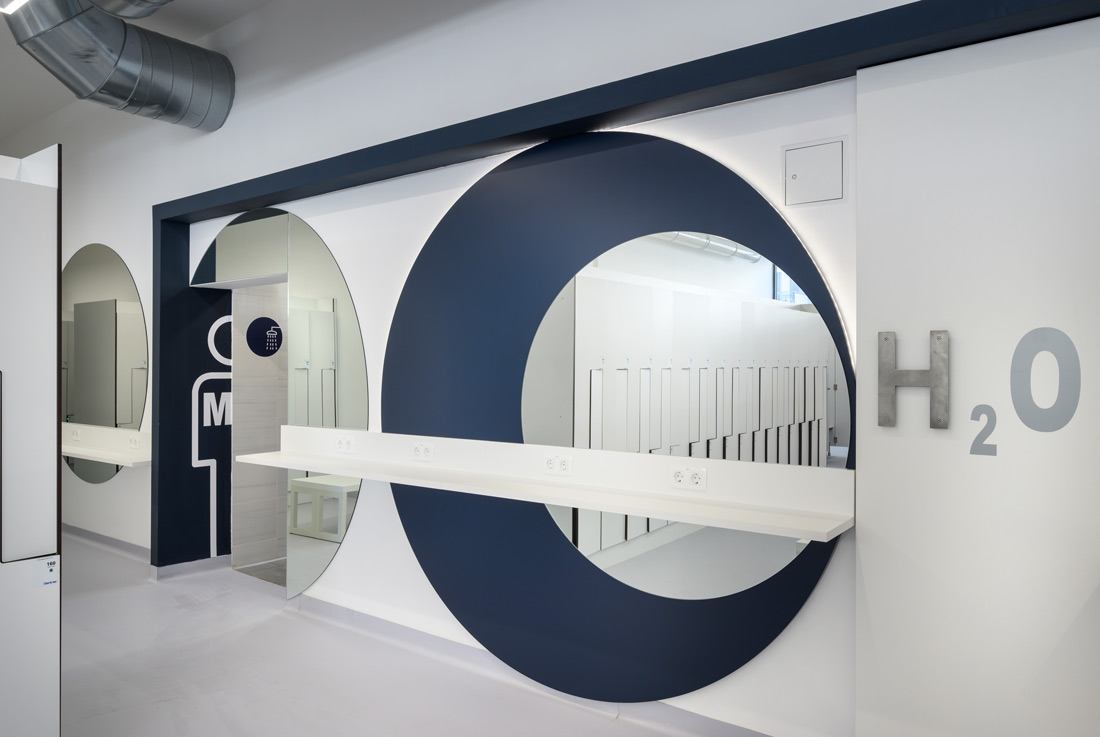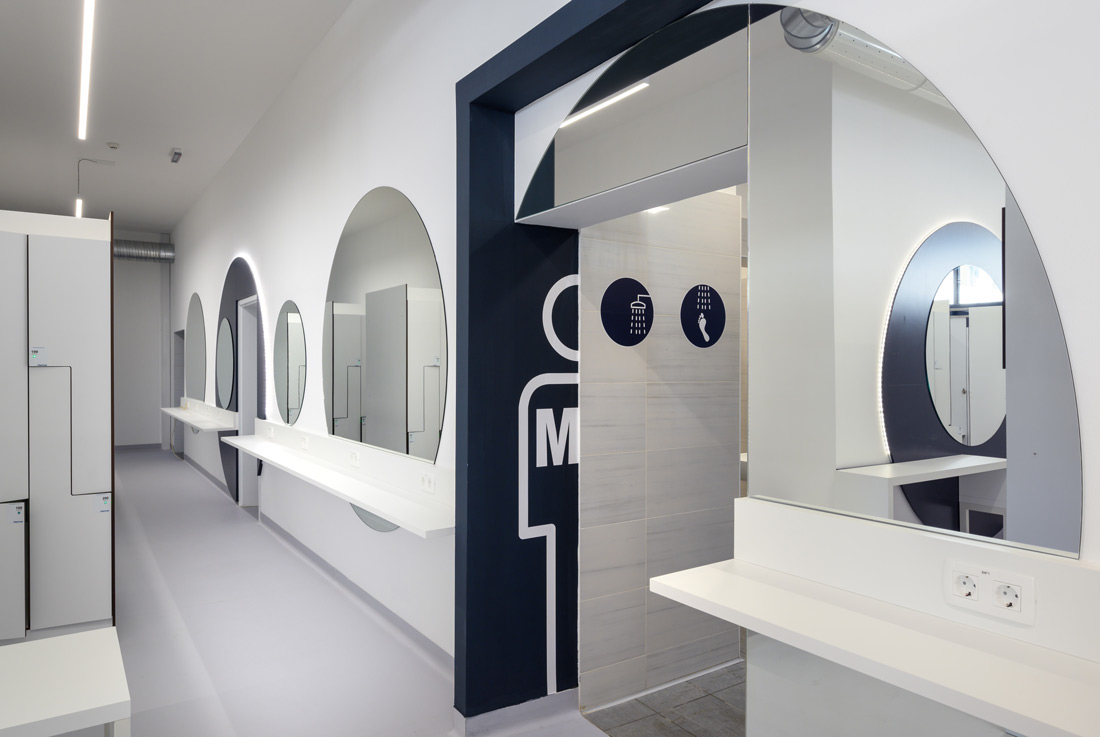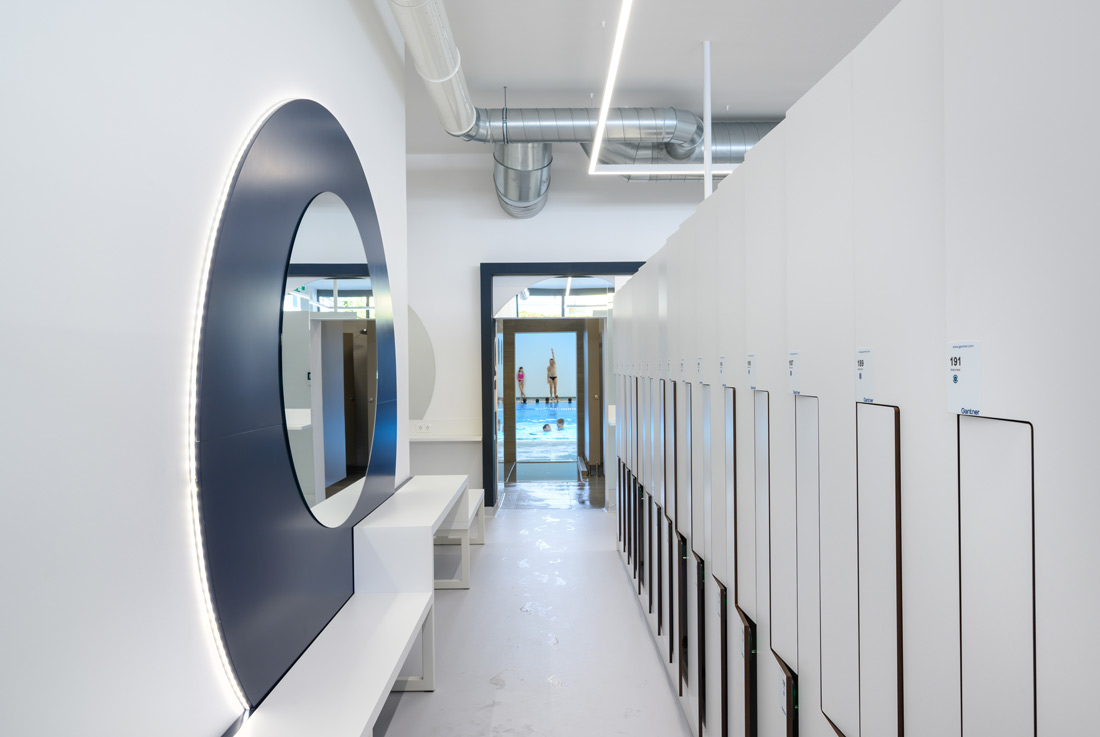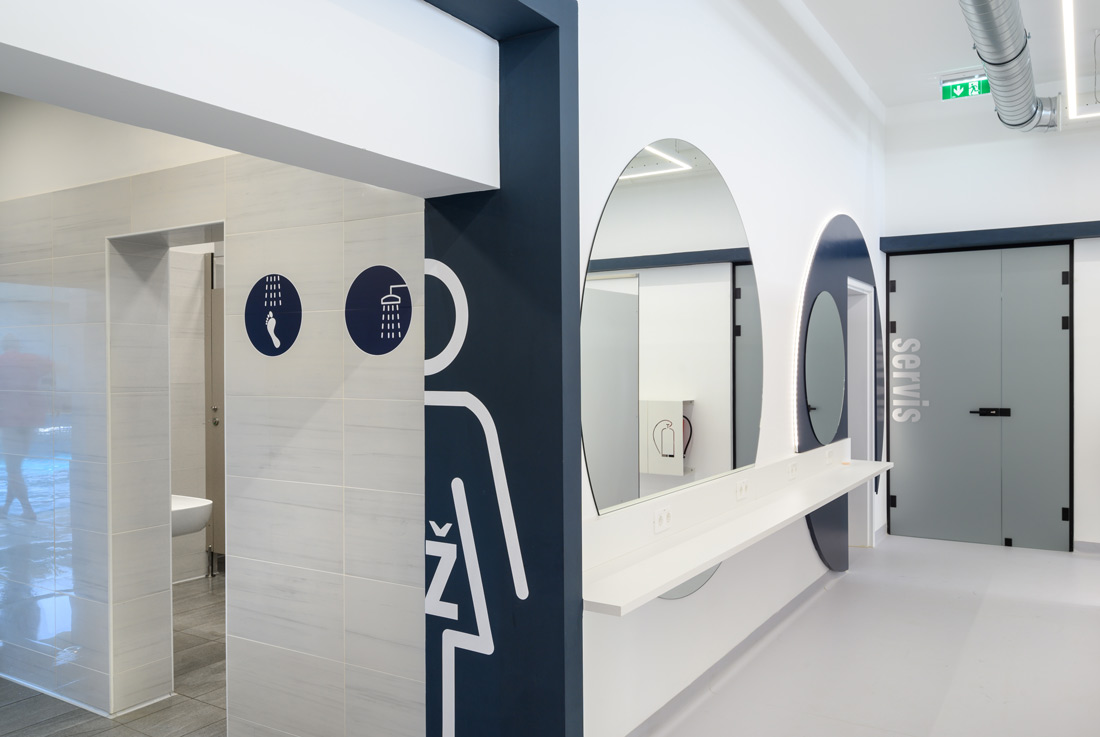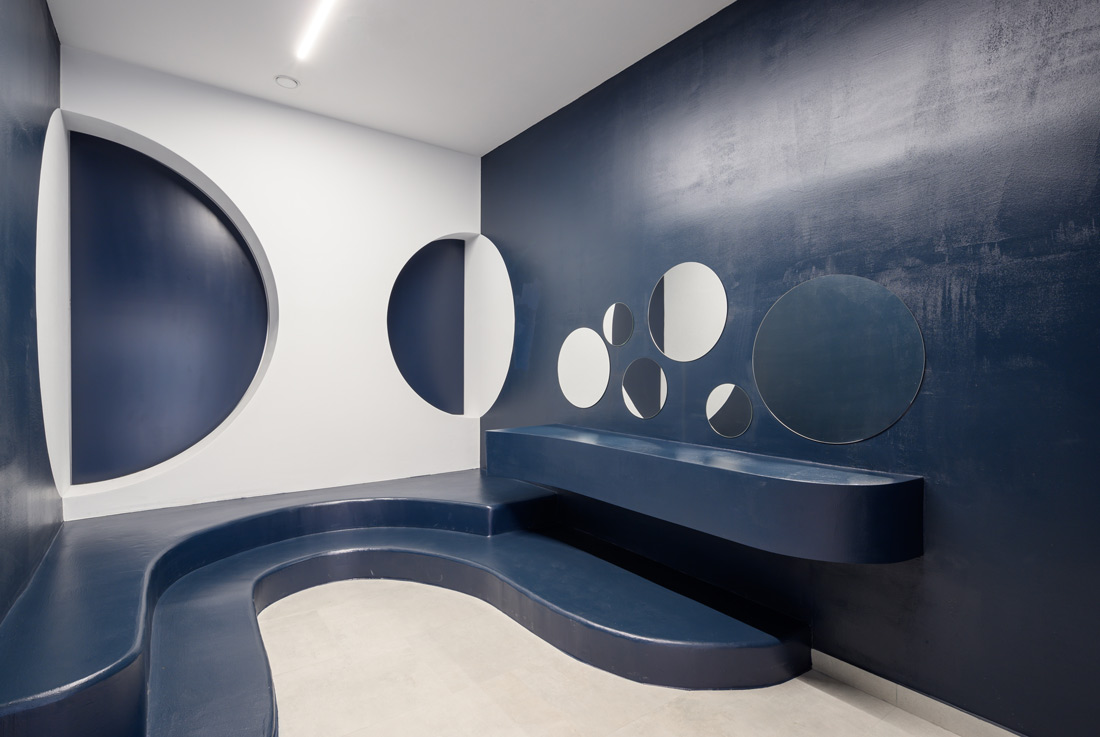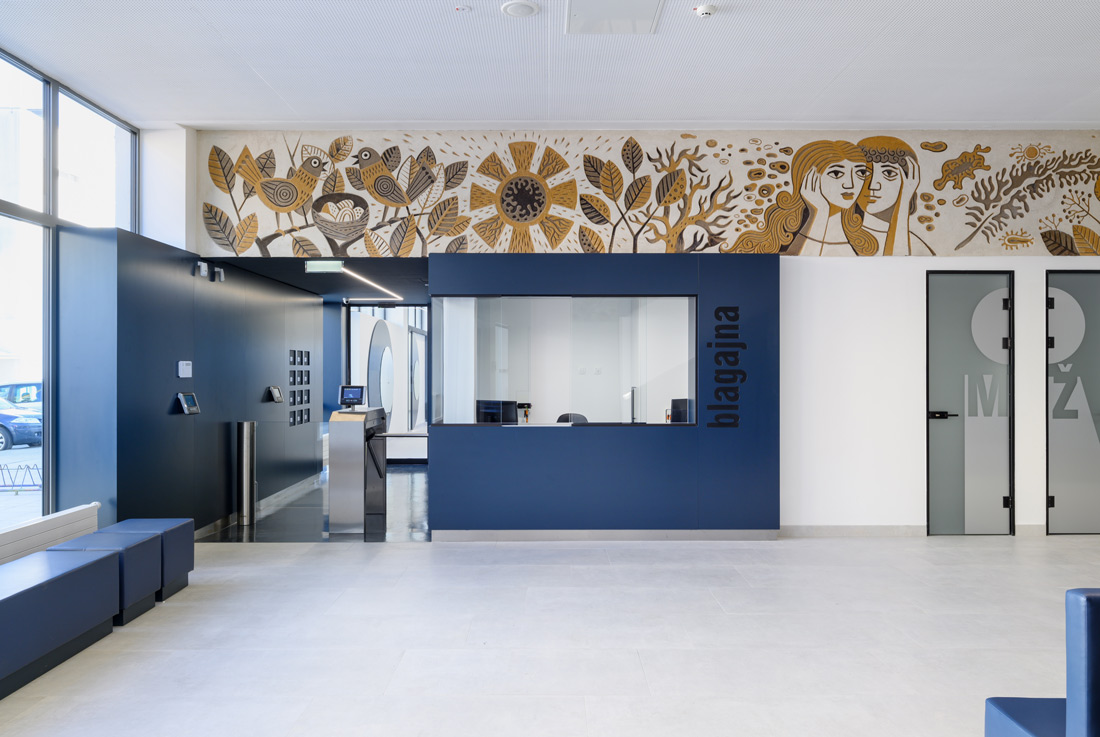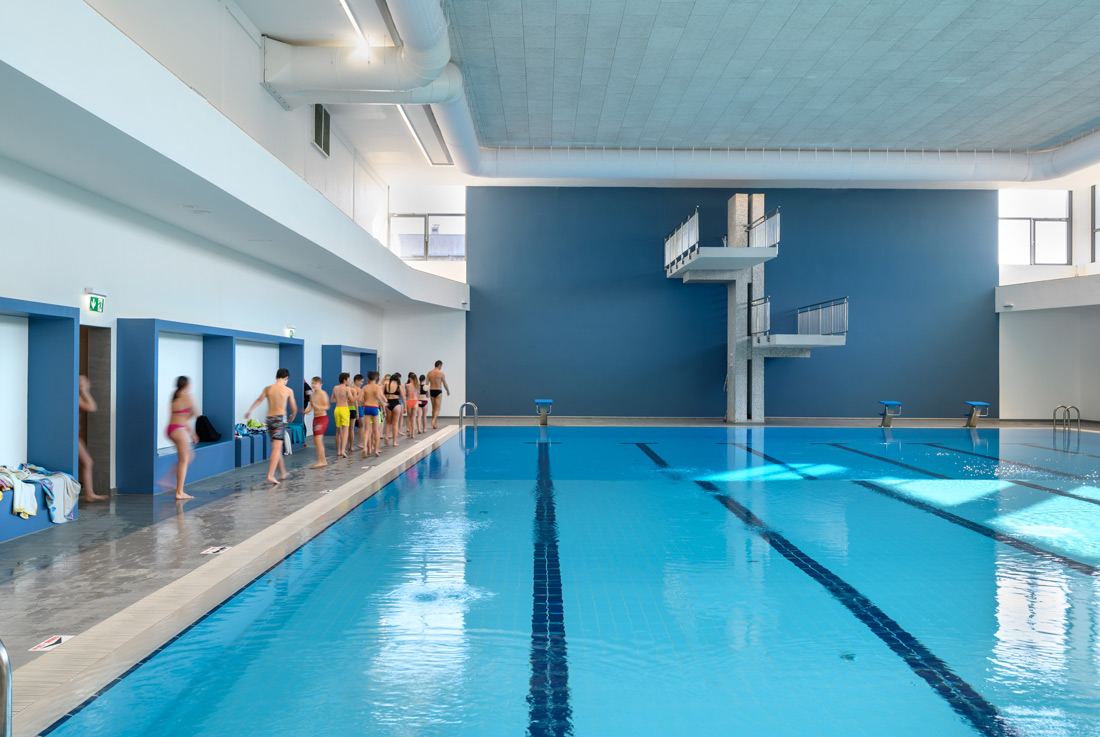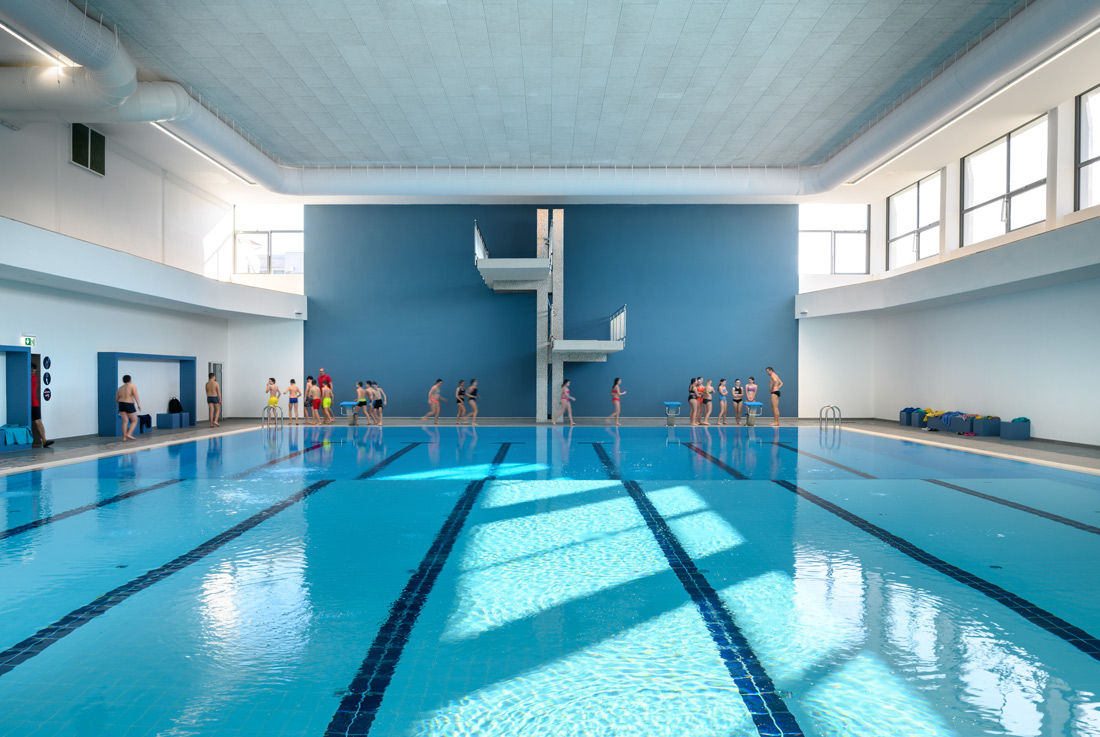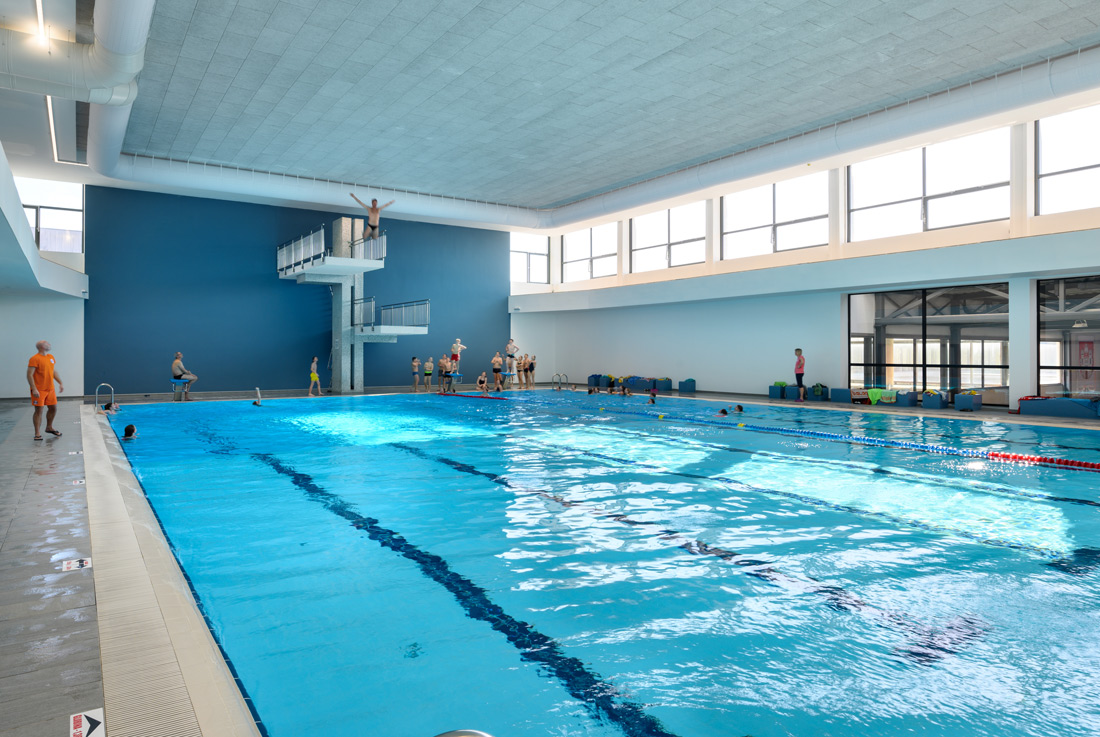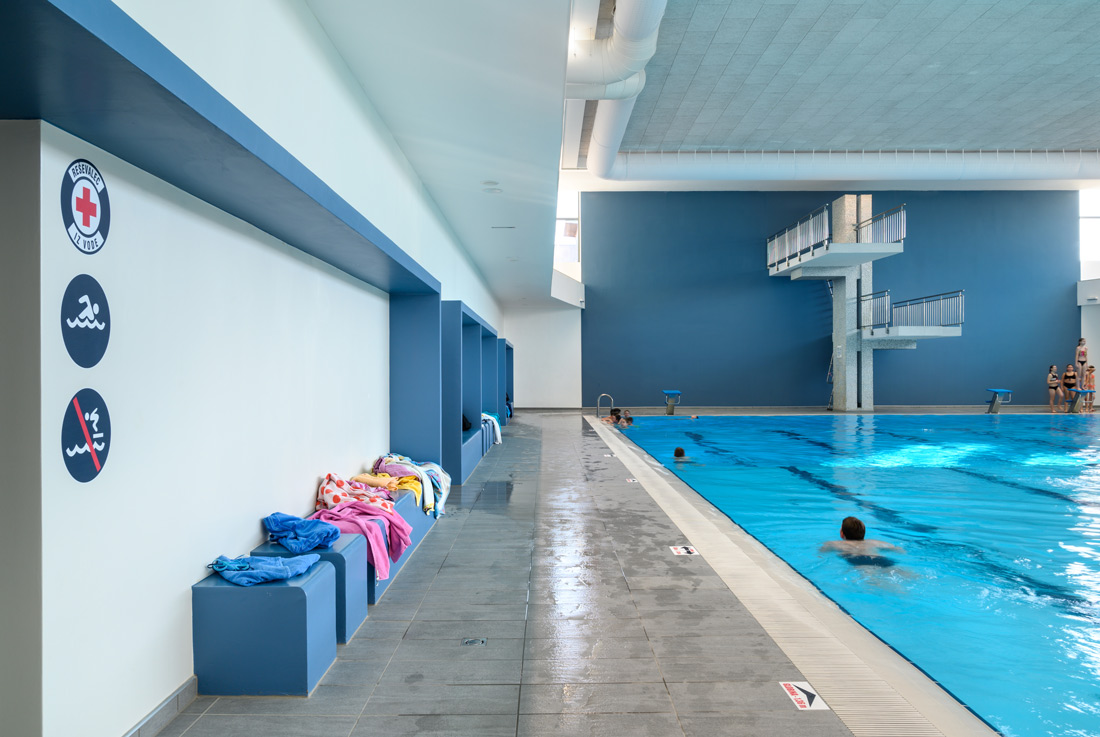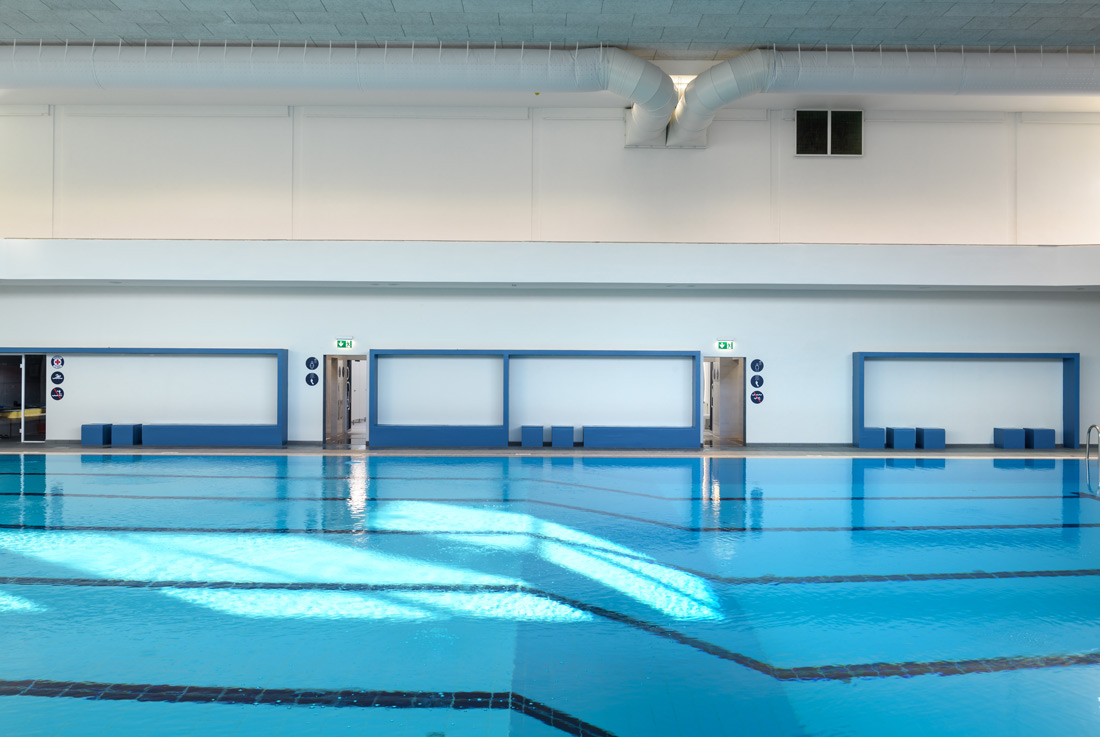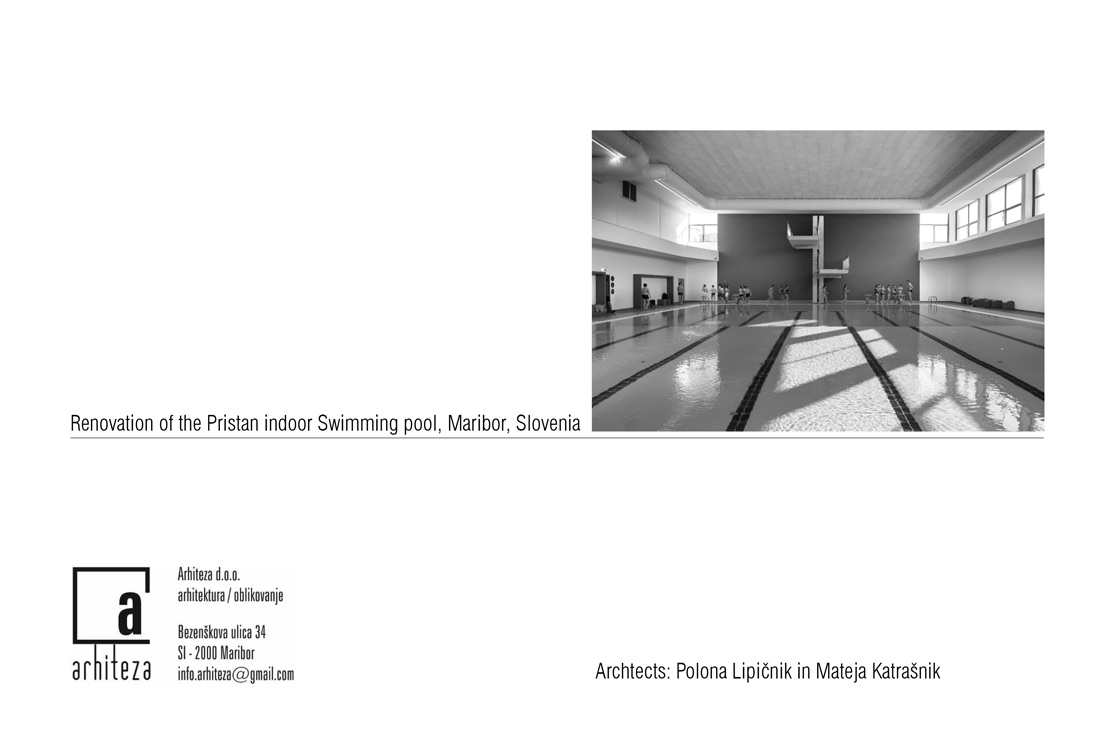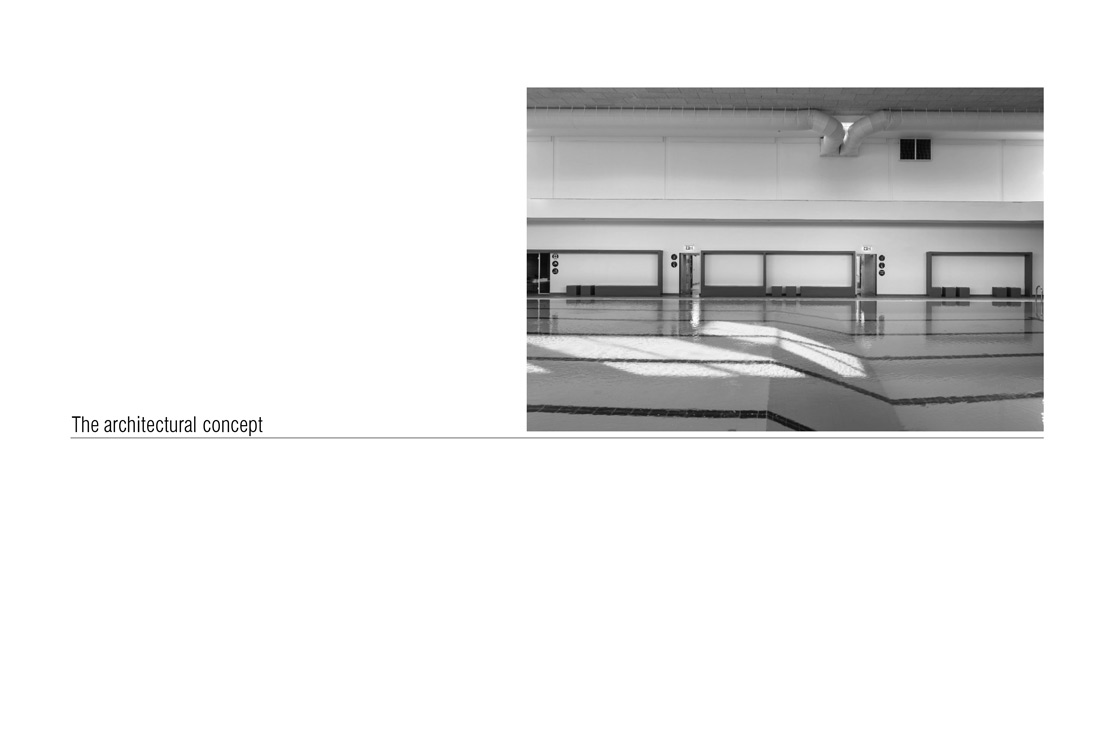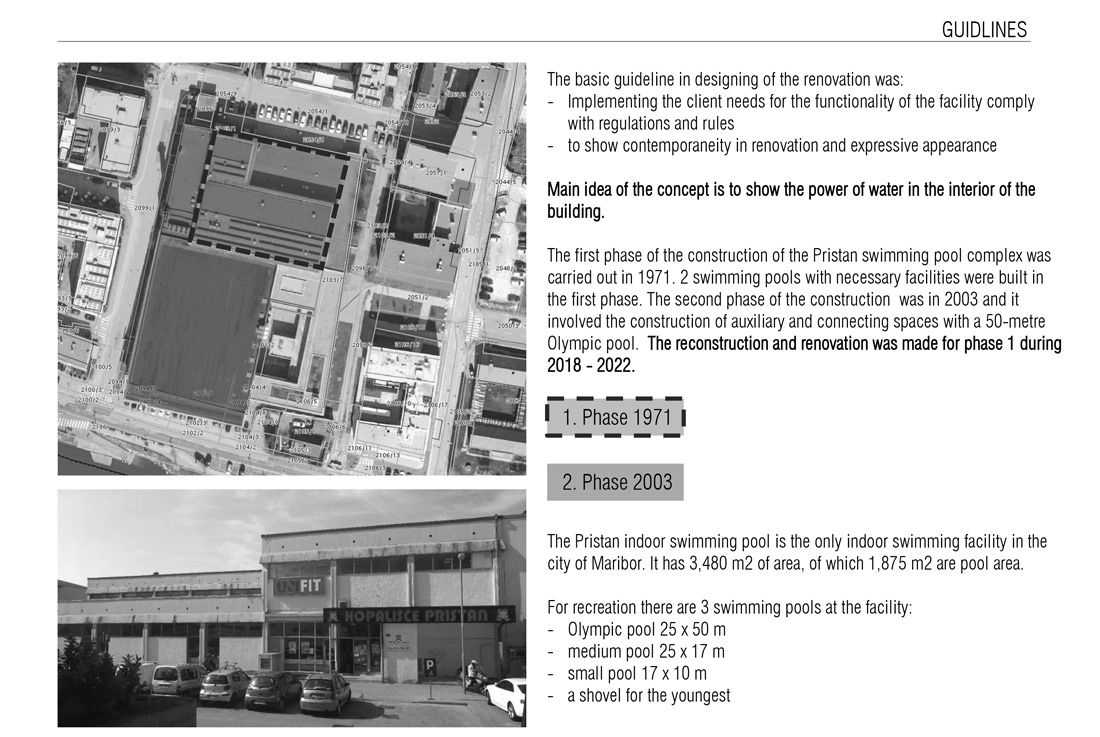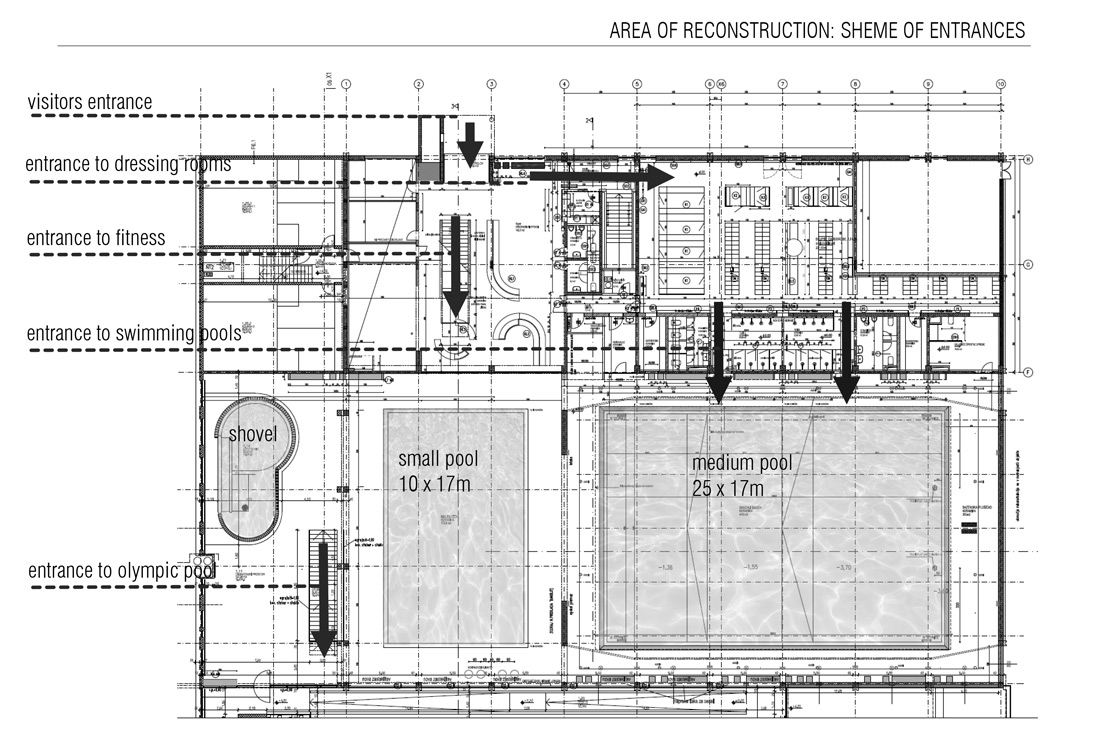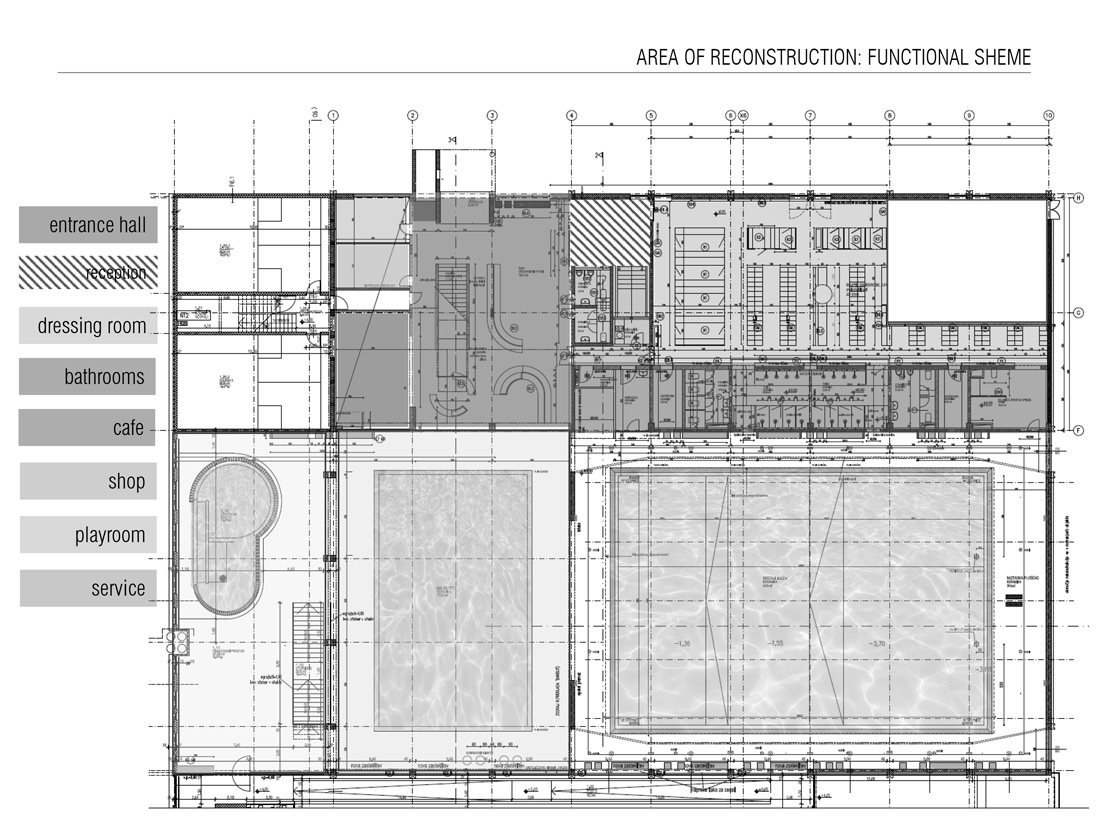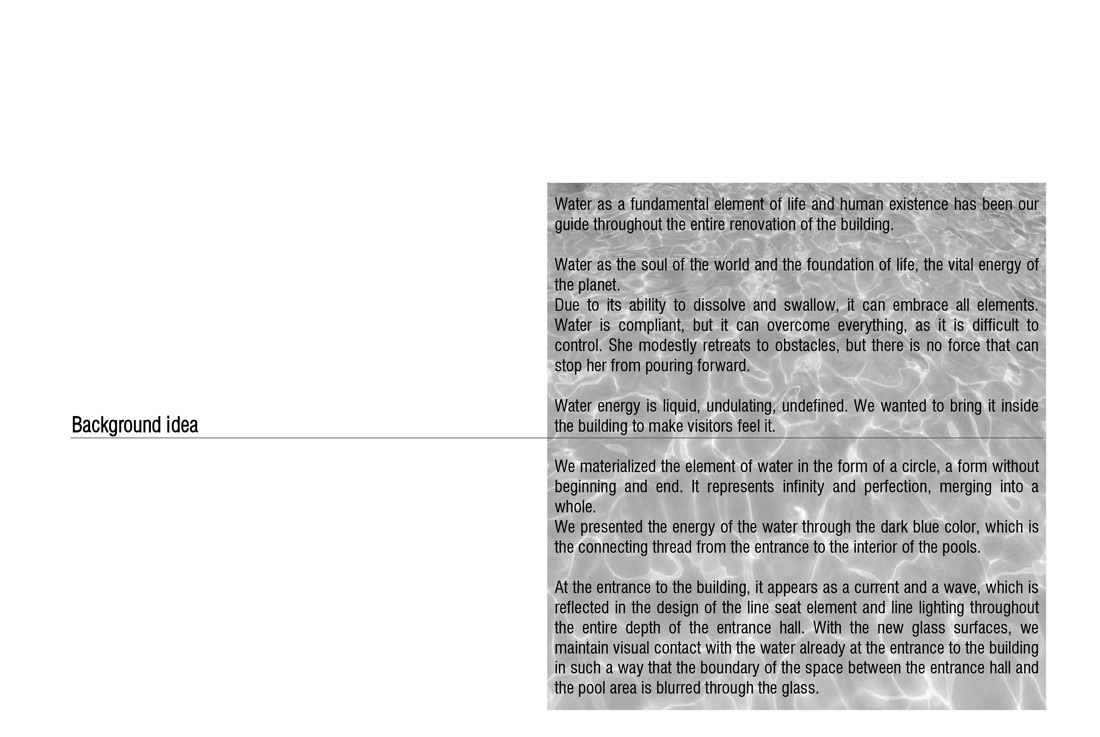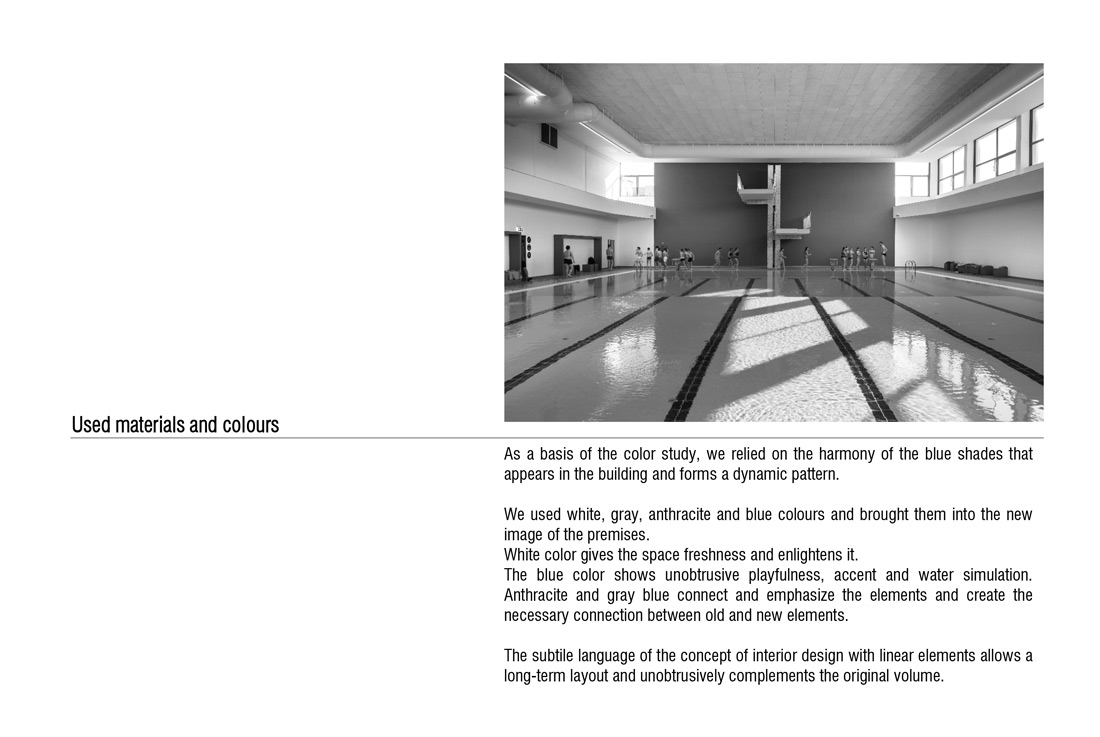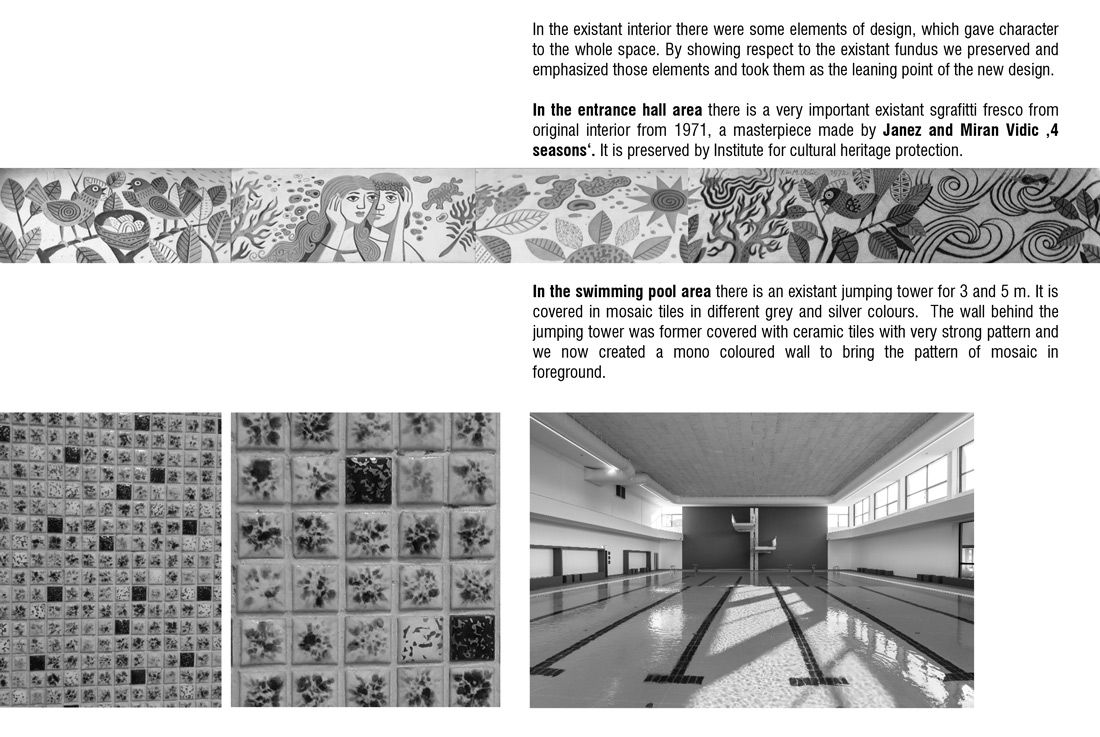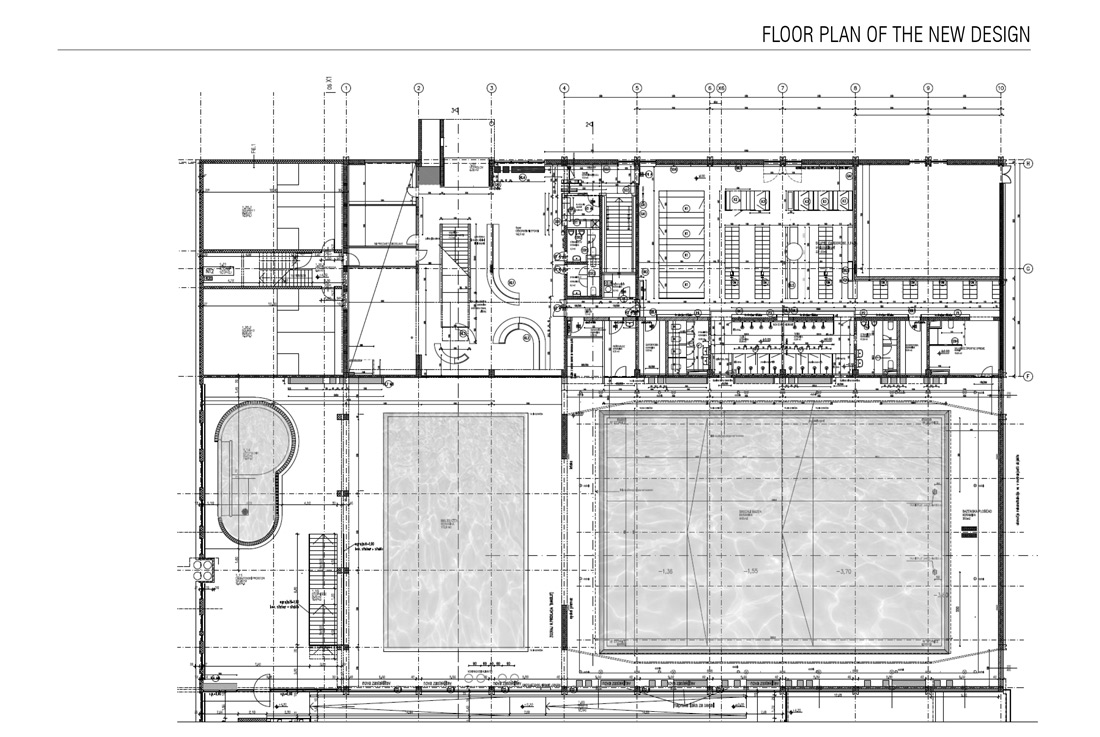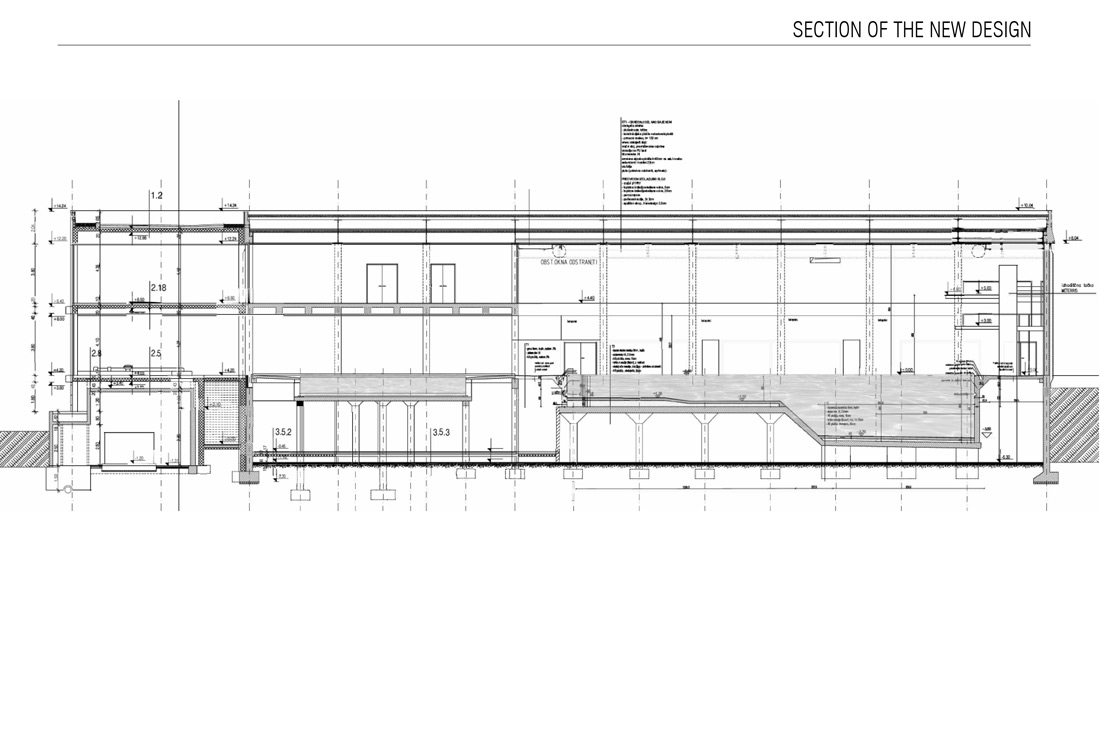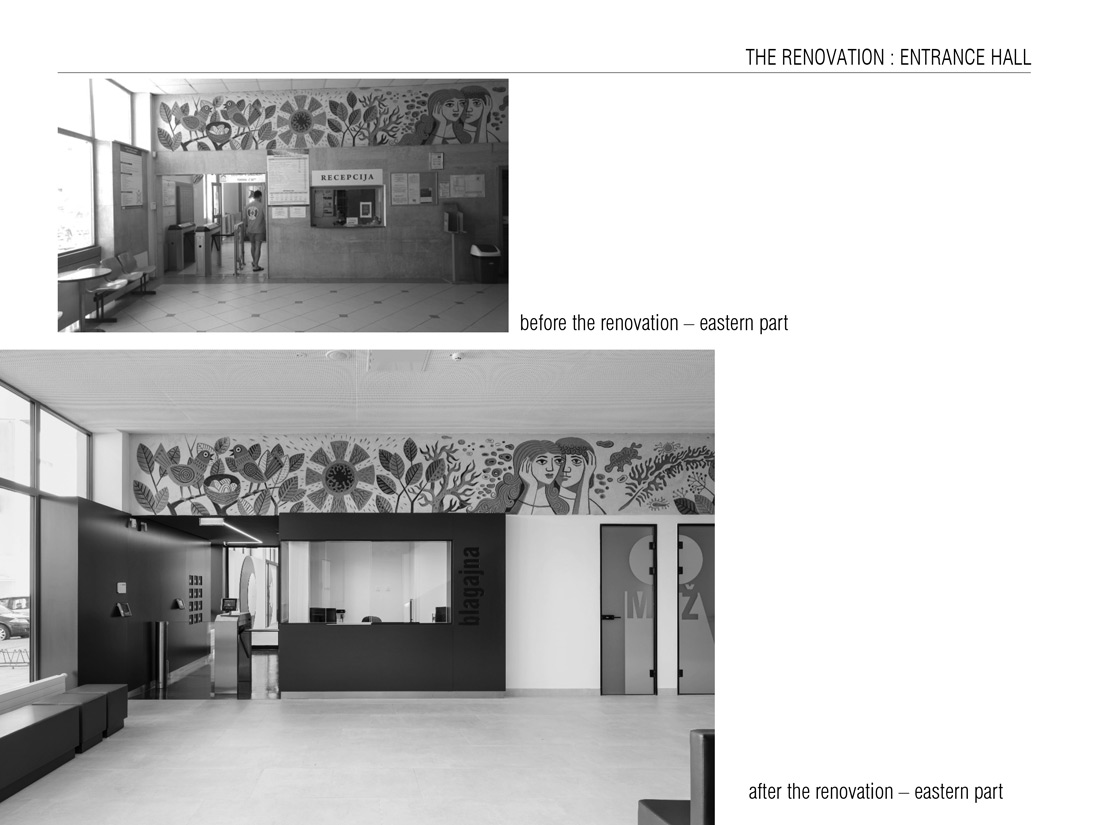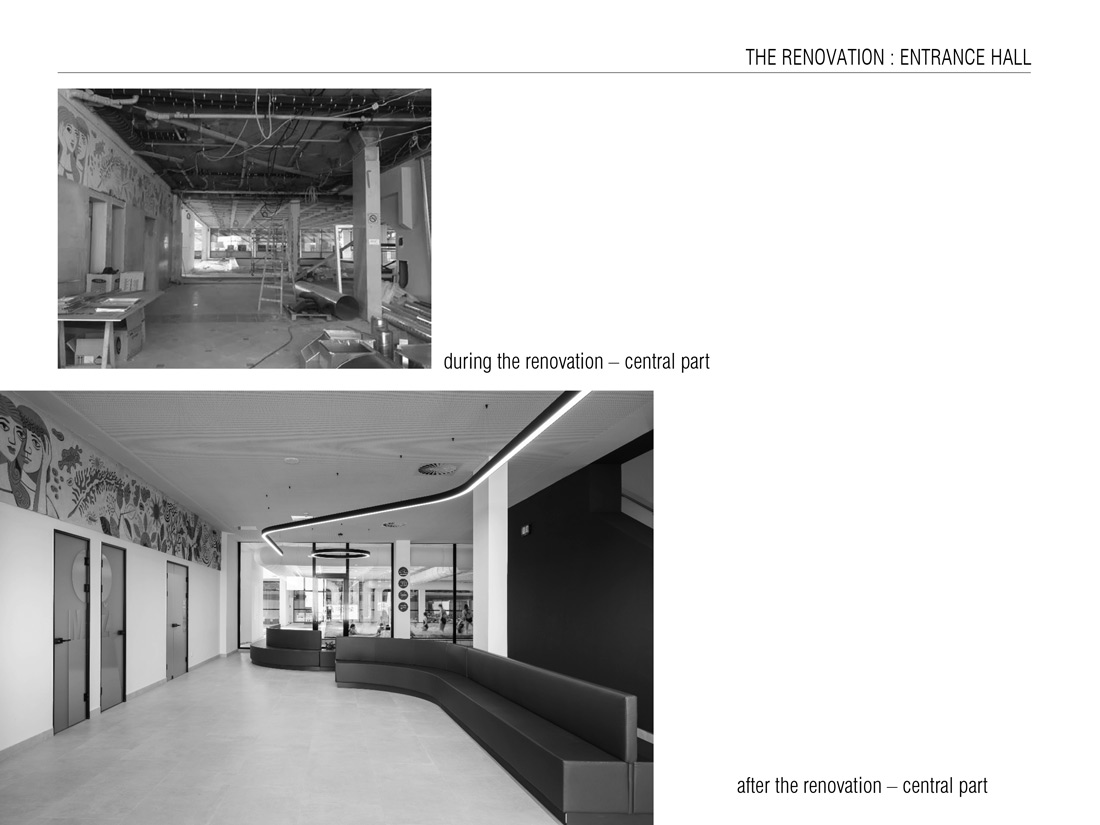 Credits
Interior
Polona Lipičnik, Mateja Katrašnik
Client
Municipality of Maribor
Year of completion
2022
Location
Maribor, Slovenia
Total area
1.800 m2
Photos
Miran Kambič
Project Partners
Nival d.o.o., Energoprojekt d.o.o.
Related posts
Powered by