We, consumers, are not merely walking wallets, we are people. Therefore, commercial architecture should exhibit more decency, humanity and sustainability. These are the values we would like to showcase with our project: 'The renovation of the Rutar shopping centre facade in the Ljubljana Rudnik area'. The Riba architectural team has decided to raise the low-positioned, longitudinal façade and shift it away from the uneven marshes by means of a lower façade made of dark, expanded metal sheet. Its volume is visually floating above the groun, bordered with a white illuminated metal band, so that it is gently visible. The panels, which serve as a filler, have been randomly arranged in a vertical raster plate. By applying some small modifications and utilizing certain classical and inexpensive industrial materials, a rather generic or unremarkable building has been transformed into an architectural form that is truly pleasing to the eye. The utmost attention has been given to the visitors' perception from the moment they approach the building: the pre-existing jutting roof has been graphically improved and is now more visually attractive and welcoming. Furthermore, a cluster of planters made of corten-steel have been placed on the previously empty paved entryway. The planters are filled with trees, grasses and bushes which give back to us and to nature at least a small part of what consumerism is taking away. As early as the first spring after the store reopening, poppies even blossomed on their own accord, to the great delight of both customers and employees! The Rutar shopping centre front façade in Rudnik is a cost-effective mix of pragmatic decisions and smart design principles. At the same time, it also embodies the trusting relationship between an architect and a client. The design solutions are clear, and the entire building appears radically more humane, reflecting a successful intergenerational cooperation in the prosperous family-owned company with Slovenian roots.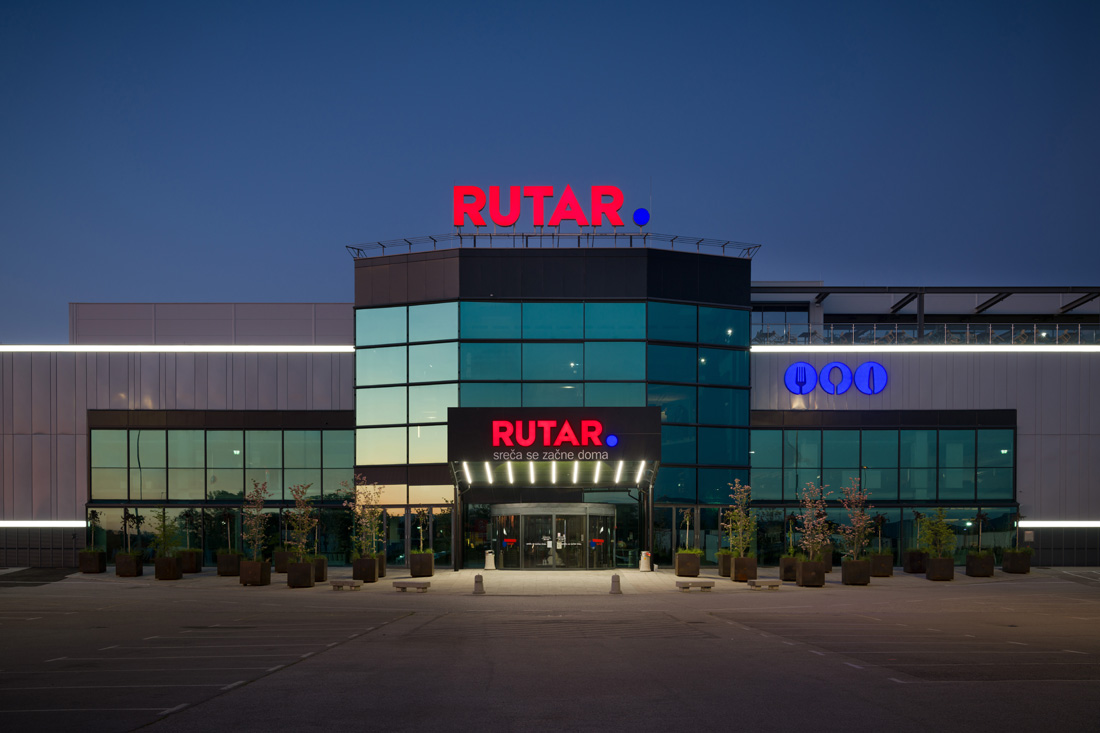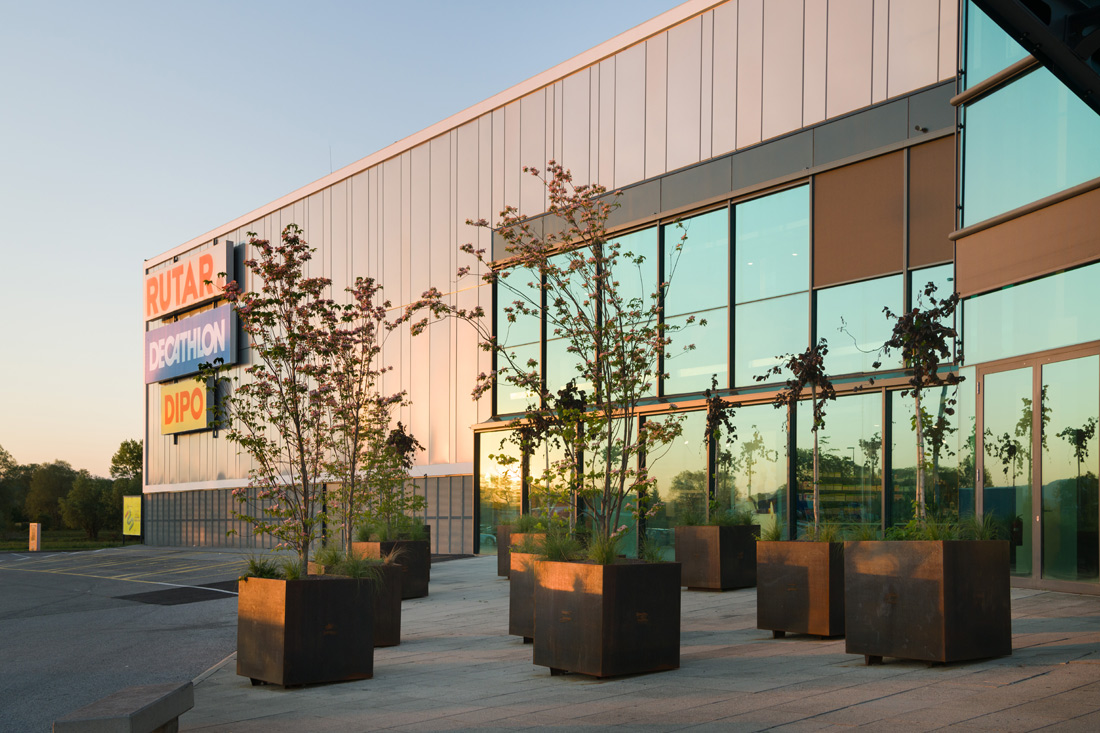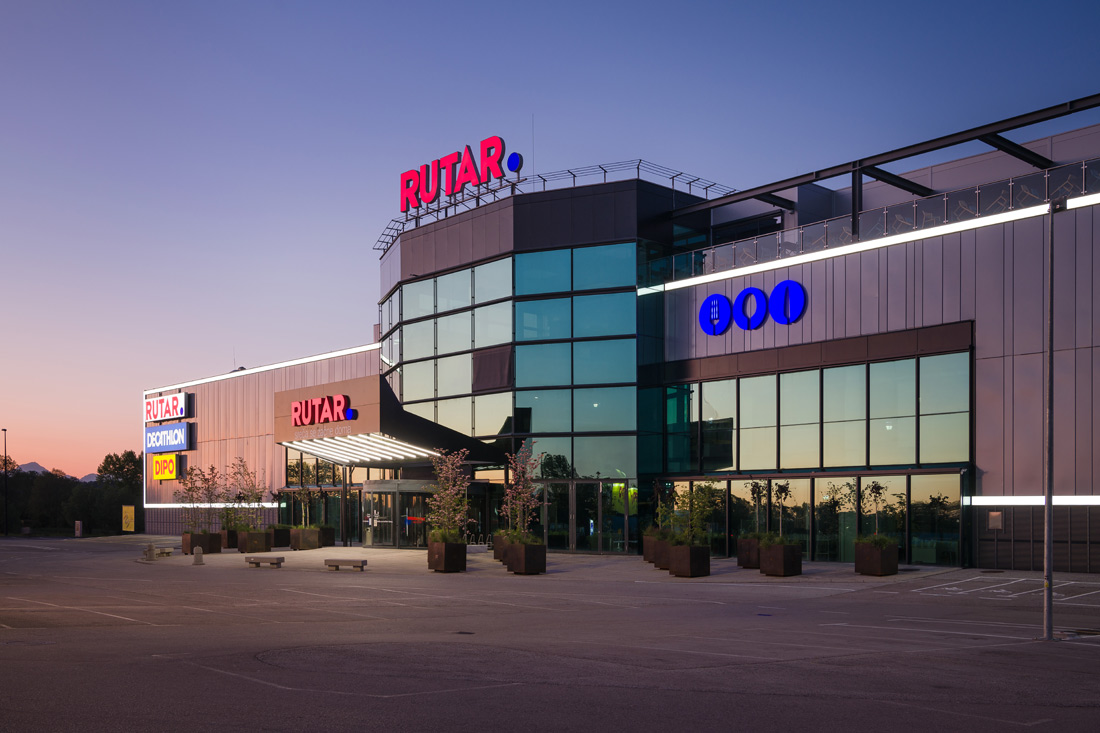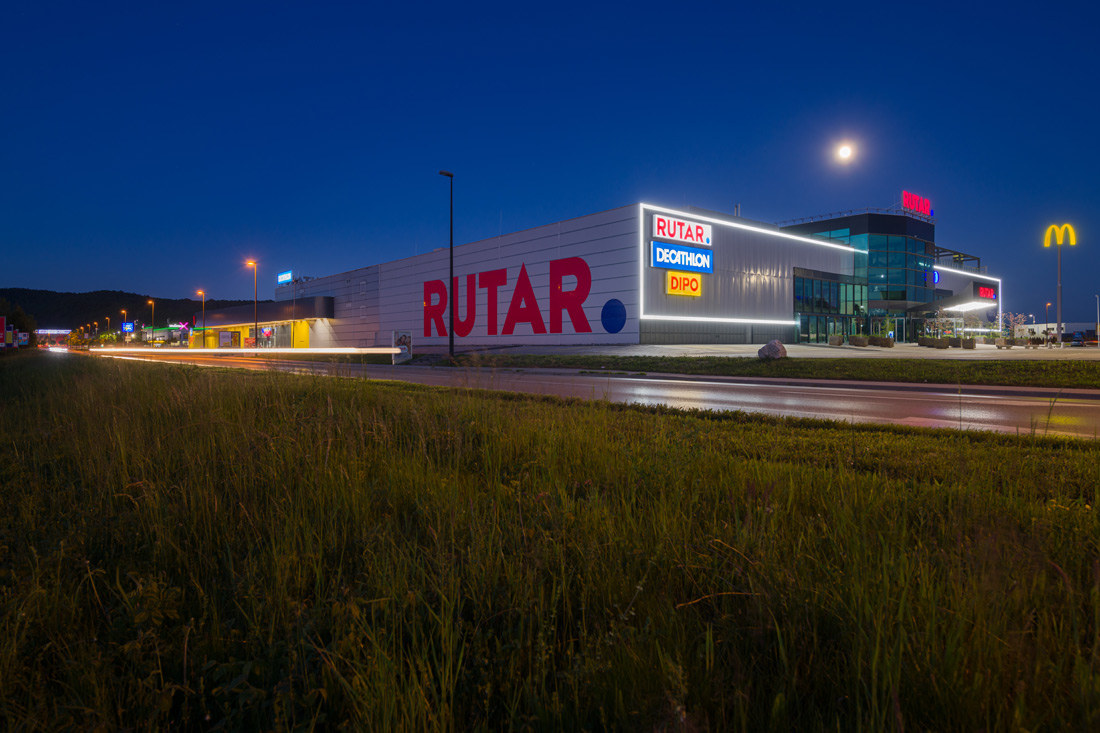 Credits
Architecture
RIBA arhitekti; Goran Rupnik, Janja Rupnik Brodar, Manica Lavrenčič
Client
Rutar marketing d.o.o.
Year of completion
2019
Location
Ljubljana, Slovenia
Total area
12.000 m2
Site area
5.000 m2
Photos
Janez Marolt
Project Partners
Oberressl & Kantz ZT-GmbH
Related posts
Powered by