Investor's wishes were to renovate the existing house that become too small for a family with two teenagers and two dogs. Their needs have changed and spatial distress has also risen.
Introverted house with small openings needed a reorganization of the floor plan, as they wanted views of the meadow, forest edge and pond nearby.
With the wishes in mind, we designed an extension on the ground floor of the existing building, which with its perforated sheet metal facade and attached canopy visually deviates from the existing building volume.
The main entrance on the far side of the house is marked by a glass canopy and full front doors with larger side glazing through which the interior is indicated.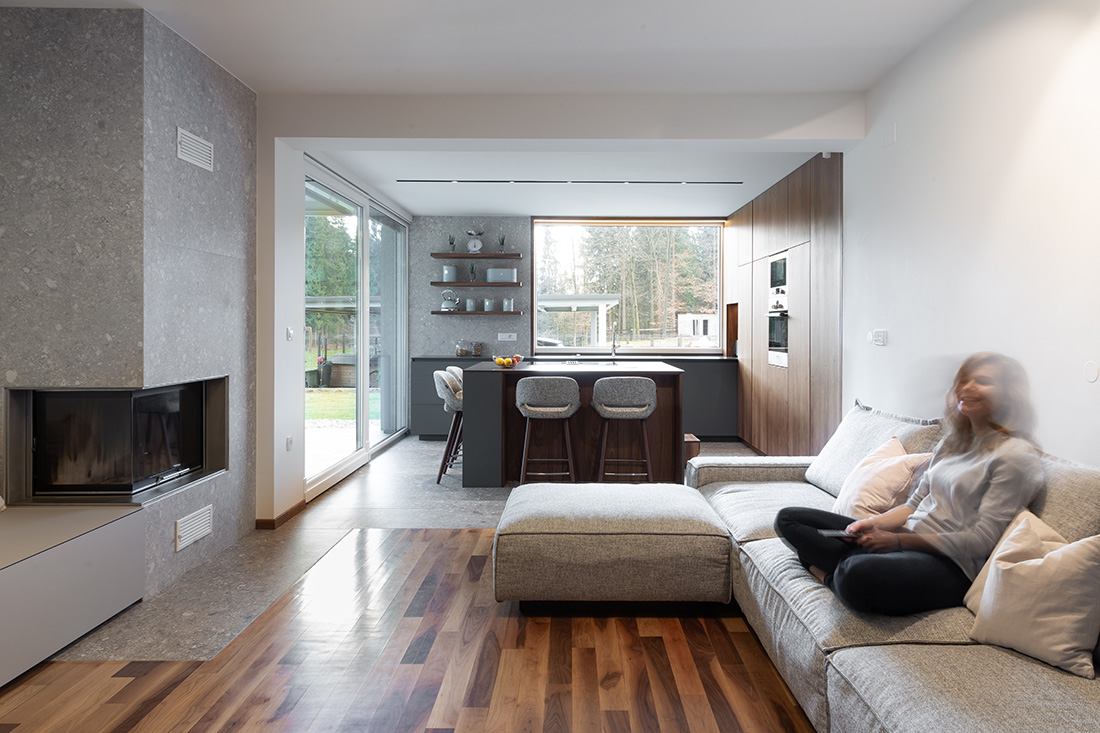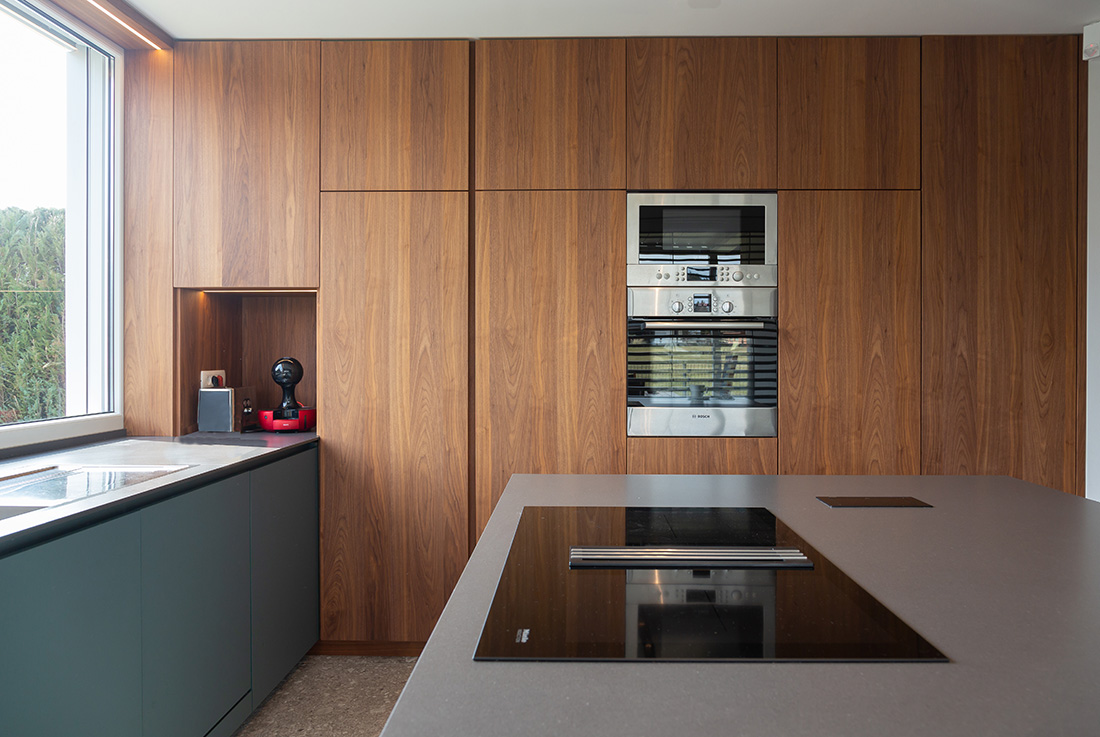 Unlike the original arrangement, the kitchen with the island and the pantry is placed as an inseparable part of the living and dining area.
The large window openings allow for the desired contact with nature in the surrounding area and sufficient daylight that can be obscured by the built-in blinds.
When designing the interior, we relied on the existing parquet connected it with wooden veneer and terrazzo floor ceramics.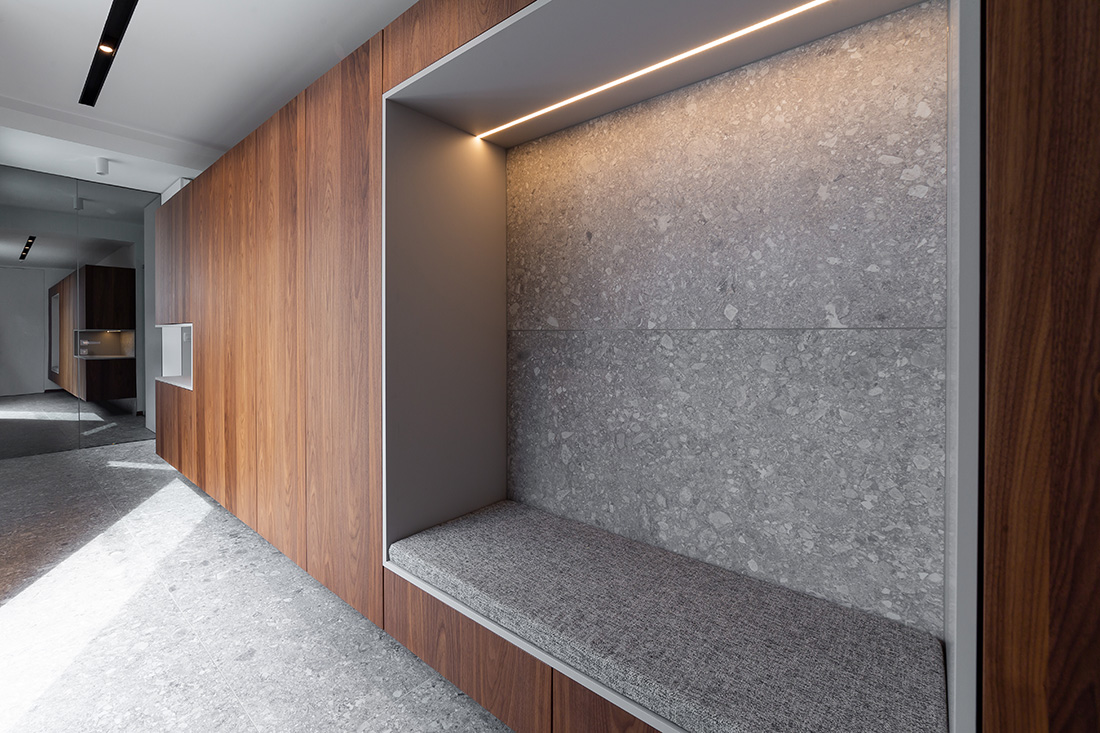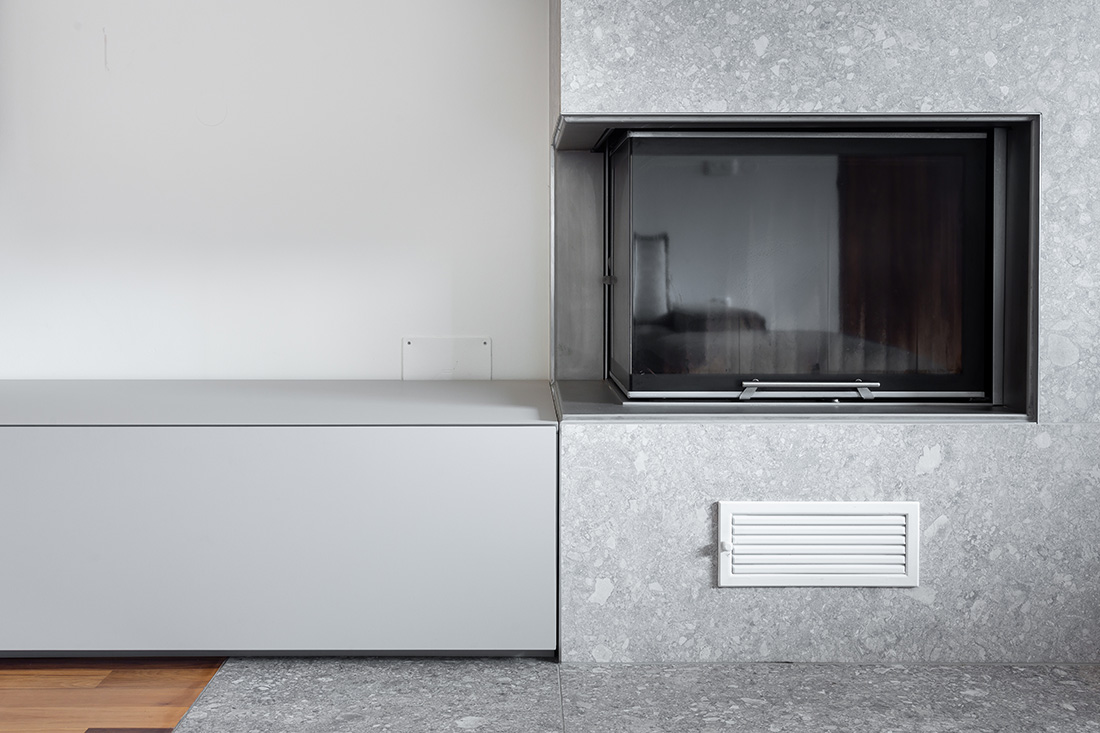 In addition to veneer and terrazzo, we placed colored accents in the rooms. Kitchen elements are hunter green, while in the toilet wine red counter cabinet is combined with blue ceramic tiles.
The hallway is characterized by a long wardrobe that is inextricably linked to the rest of the interior. The hallway ends with a partition wall lined with mirror. Reflecting the wall mirror, the space seemingly lengthens and adds to its charm, allowing users to view themselves from head to toe.
Reorganization and renovation of the floor plan offers the family a new quality of living in the same location.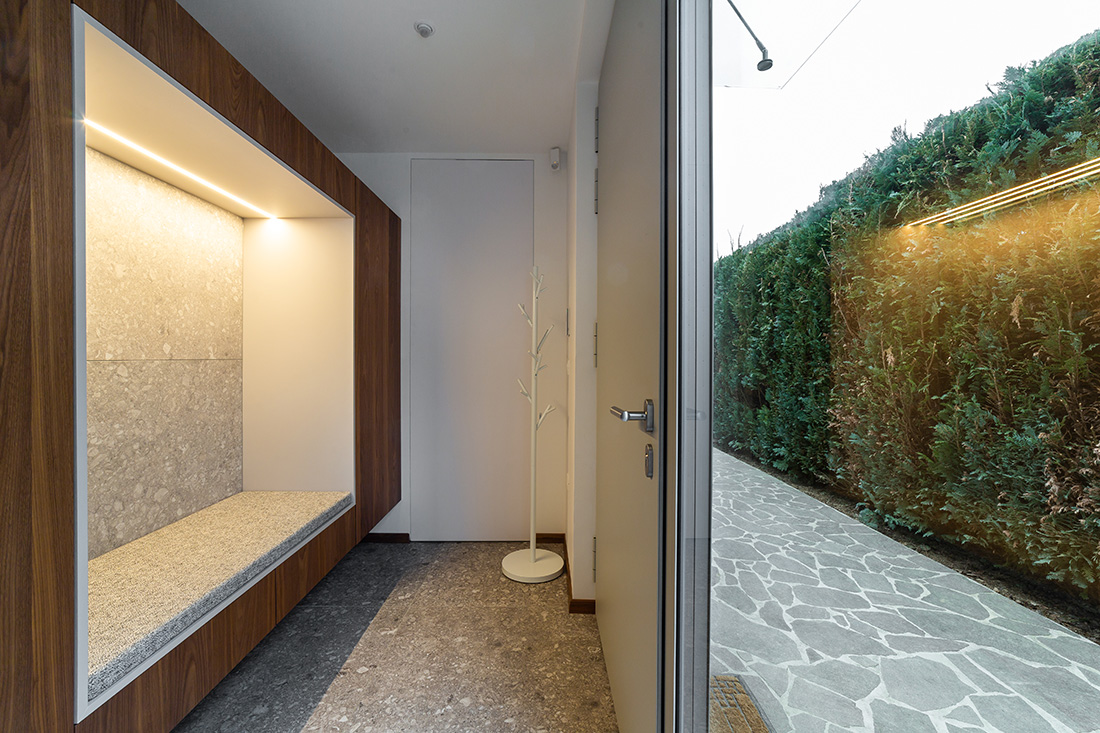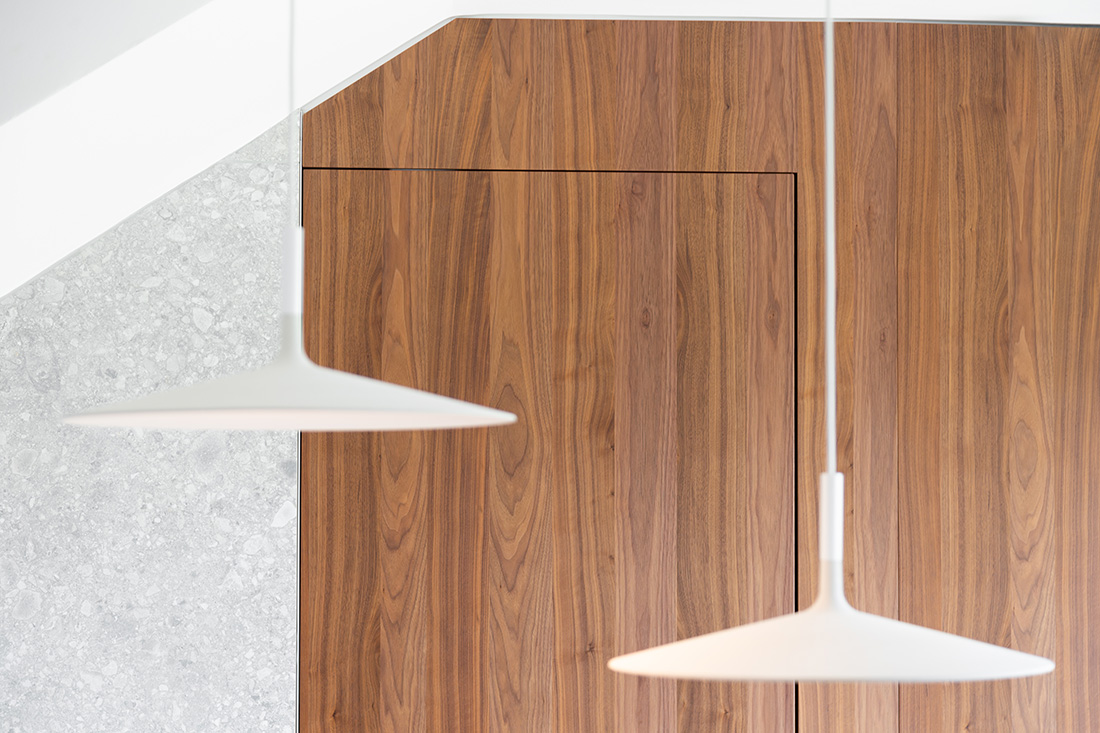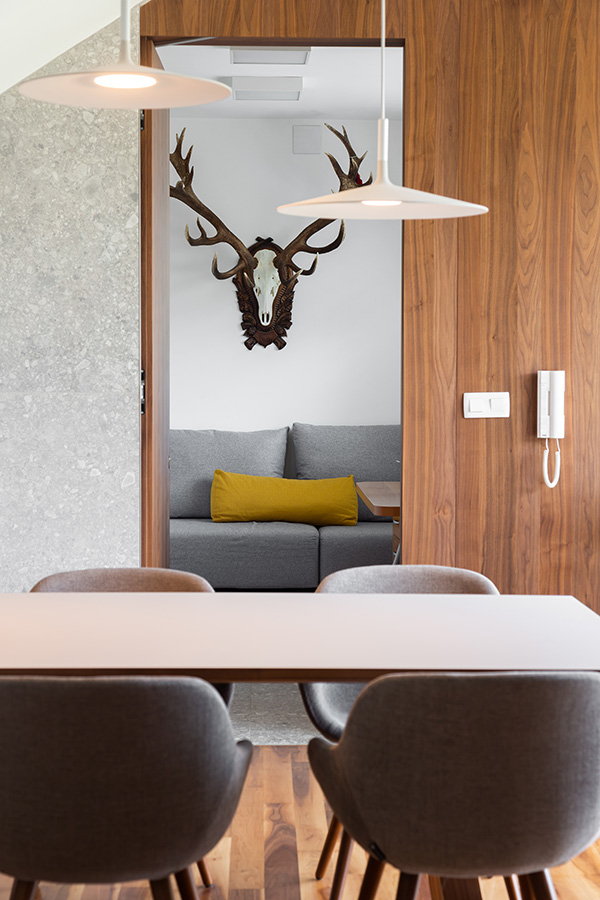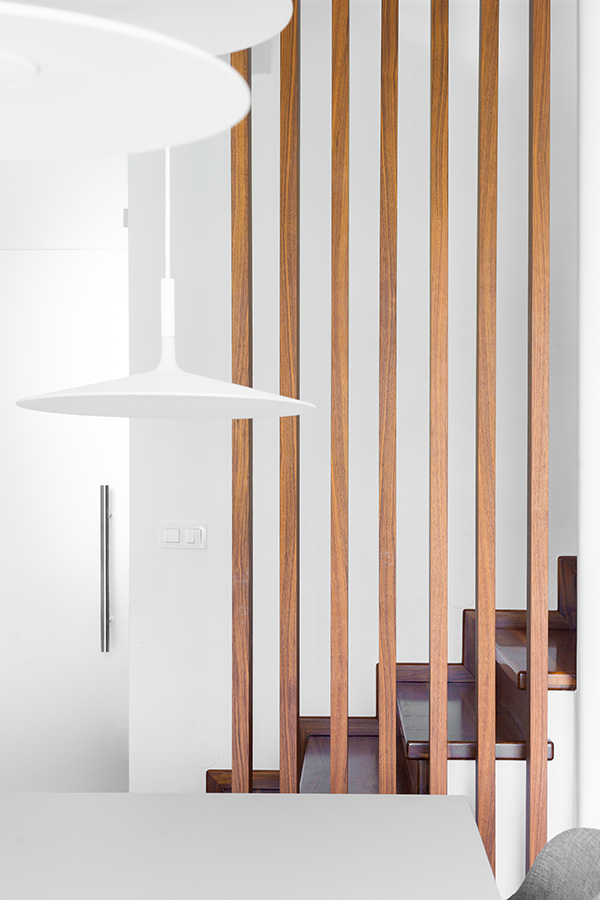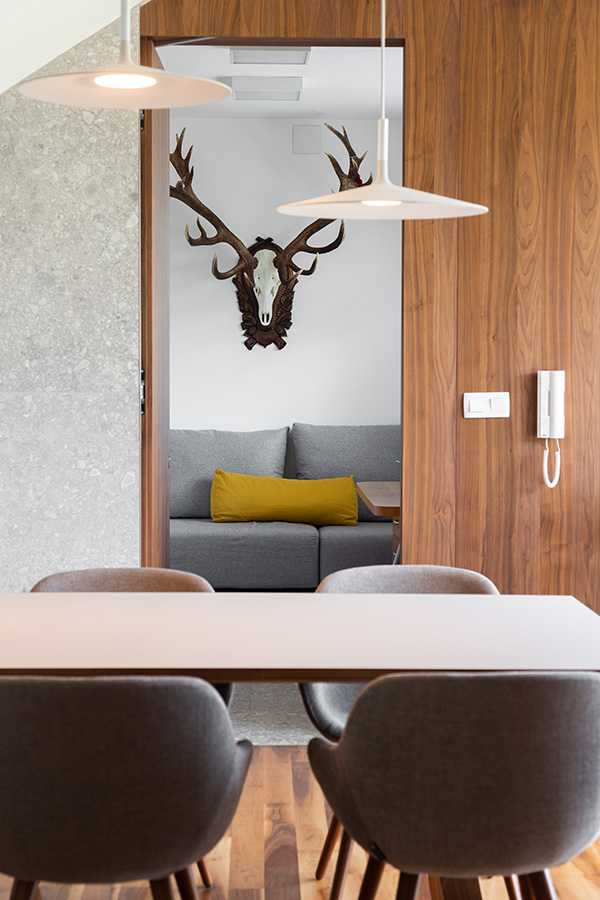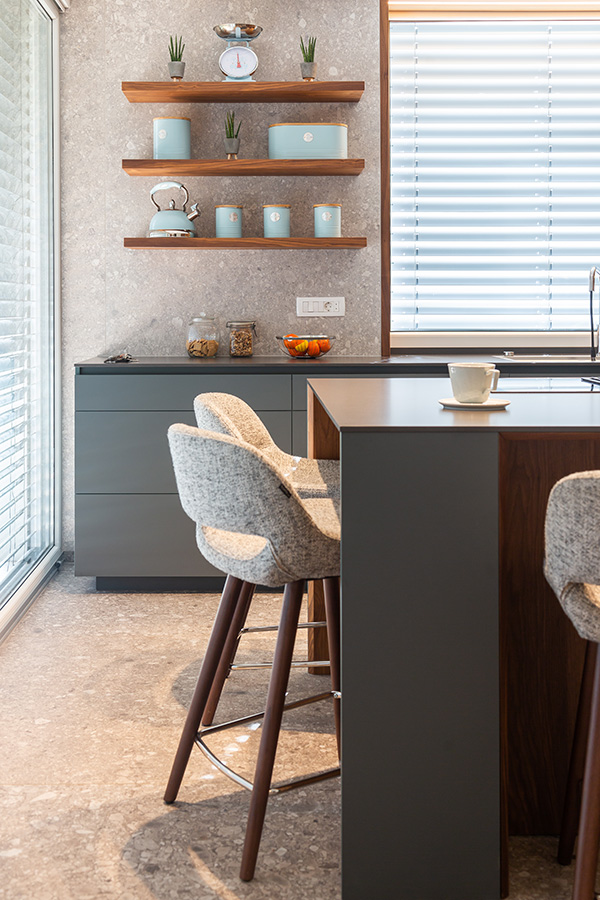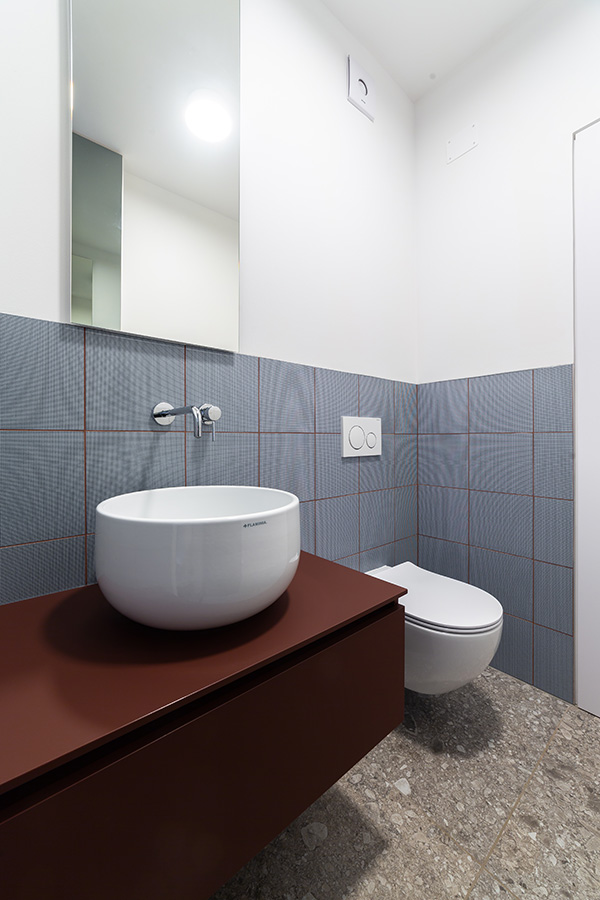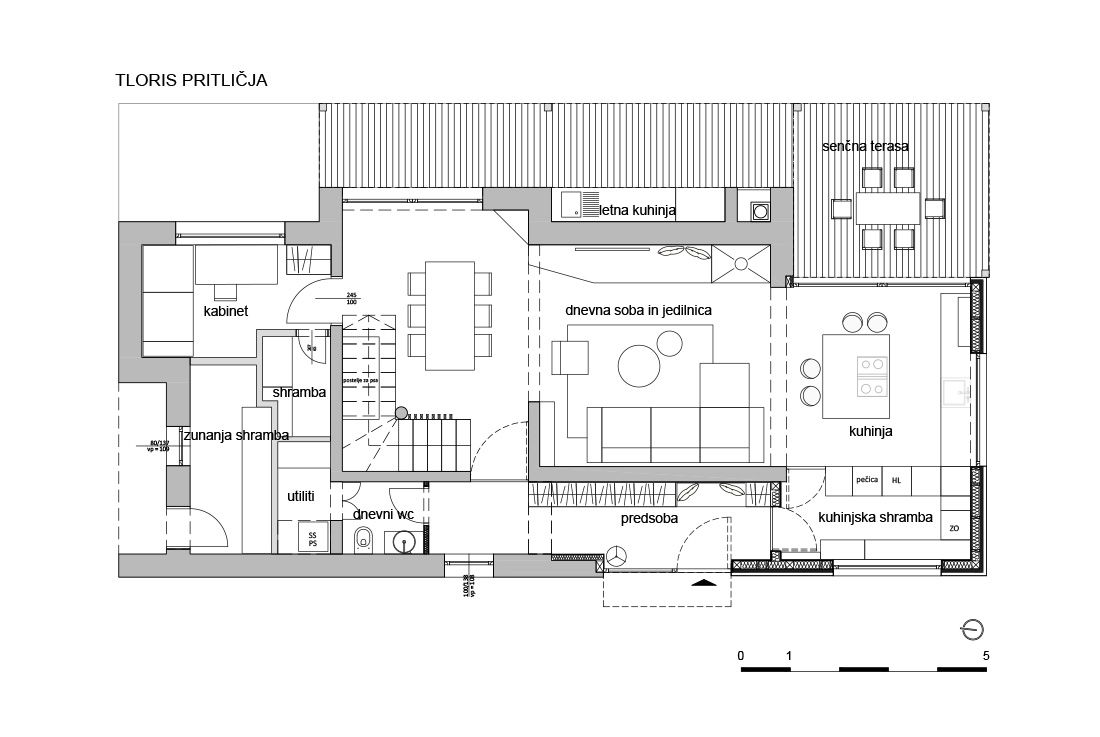 FILE
Authors: STUDIO.A+V
Photos: Klemen Brumec
Year of completion: 2018
Location: Radomlje, Slovenia
Text provided by the authors of the project.