The architectural design of the Festival Hall in Bled by architect Ivan Spinčič is an exemplary instance of a pavilion building in greenery. It is characterized by a light, transparent glass sheath and as such needs to be preserved.
The building was renovated in 1988 according to the plans of architect Aleš Vodopivec and preserves the original architectural expression of the glass pavilion in the green. The Bled Festival Hall (with a capacity of 512 seats in the central hall and approximately an additional 200 in the three conference halls of the gallery section) is located right on the shore of Lake Bled. The renovation project of the Bled FD included the renovation of the interior of the glass facade, the renovation of the basements, a new elevator, 3 modernly equipped translation booths with service spaces and the renovation of conference rooms on the first floor, which were so far inadequate due to lack of technical equipment and space inflexibility.
The renovated central hall can now be used in one or divided by three walls into three separate halls, each with its own function. In the process of renovation, special attention was paid to the preservation of the elements of the modernist building and the placement of new spatial elements in a way that shows as much respect as possible to the historic facility of the Festival Hall.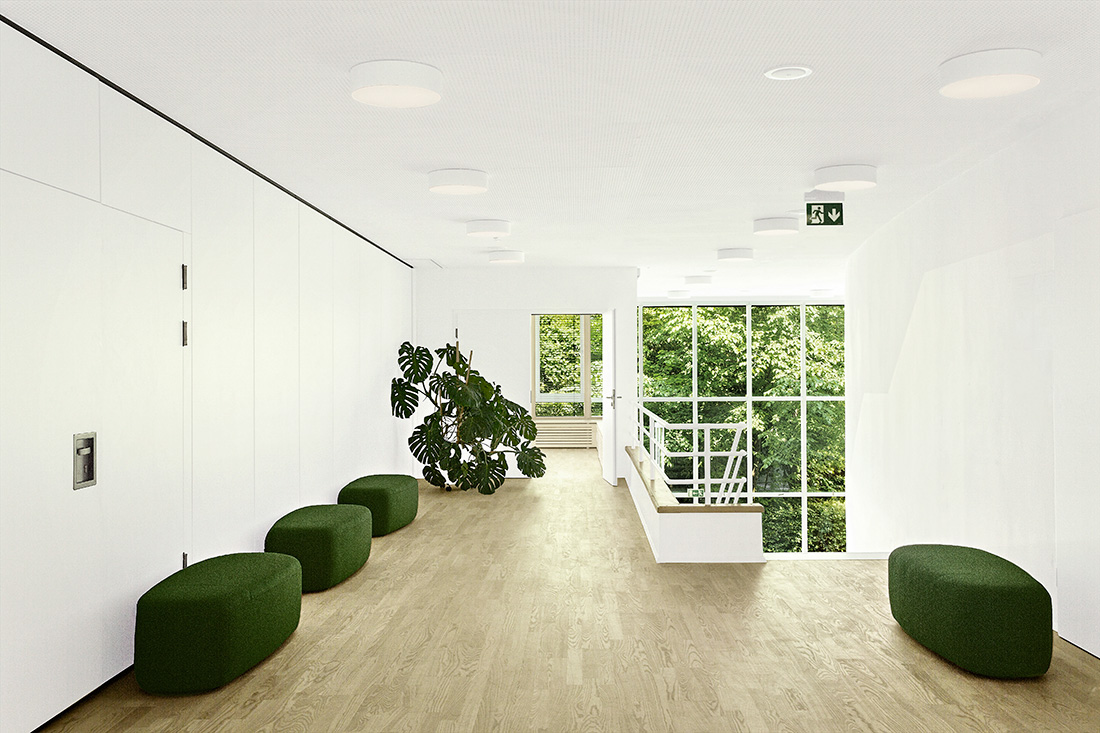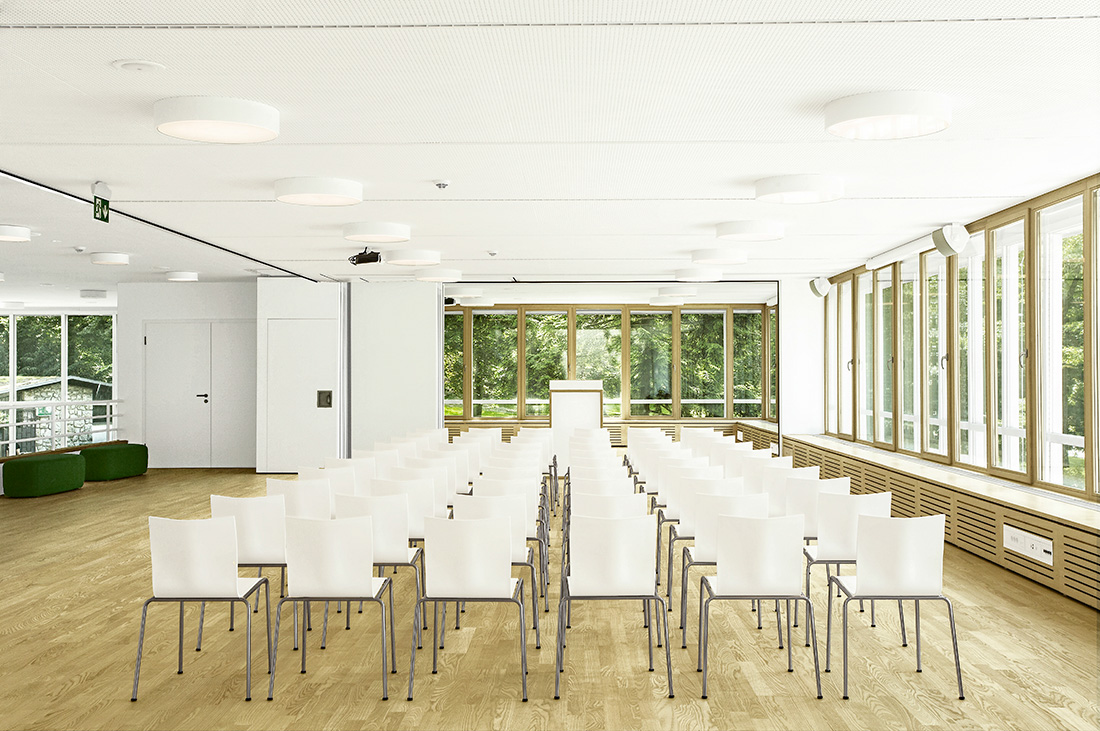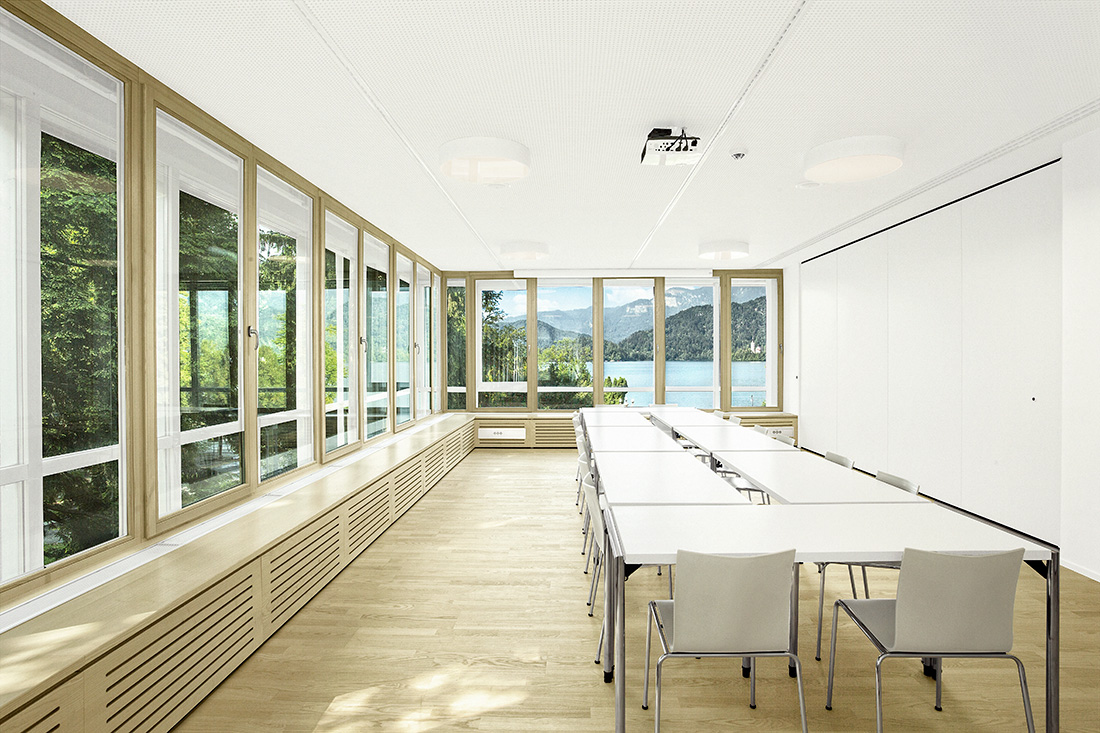 FILE
Authors: Nena Gabrovec, Mojca Kocbek Vimos, Aleš Vodopivec
Client: Zavod za kulturo Bled
Photos: Mare Mutič
Year of completion: 2018
Location: Bled, Slovenia
Total area: 500 m2
Text provided by the authors of the project.