The project involves the reconstruction of two fountains and the refurbishment of the main square of Claut, in the Province of Pordenone, Italy.
The same is the result of careful evaluations that, congruently with the needs of the client, tries to redevelop the main square of Claut, replacing the deteriorated stone flooring, with a new paving made of porphyry stone of different colors and eliminating the lighting on the floor, no longer functional and unsuitable for a mountain square, characterized by the presence of snow in winter.
The project does not seek out a stir or gratuitous transgressions. Research composure. The fountains are re-proposed in the original places, and rebuilt according to their historical design.
Even the pavement of Piazza San Giorgio, as well as via Cellina, reflect the historical continuity of the context to be redeveloped. In this situation, the project provides for the elimination of the deteriorated stone and the reconstruction of the same with porphyry from Trentino, the stone most congruent with the mountain nature of the places.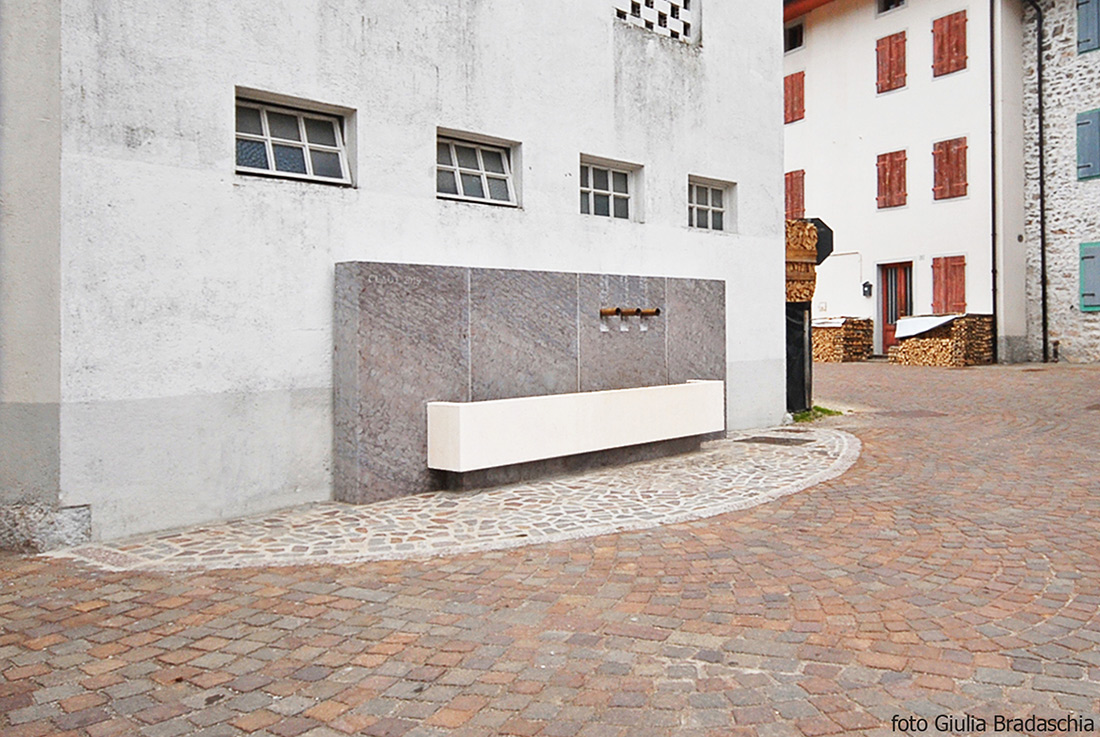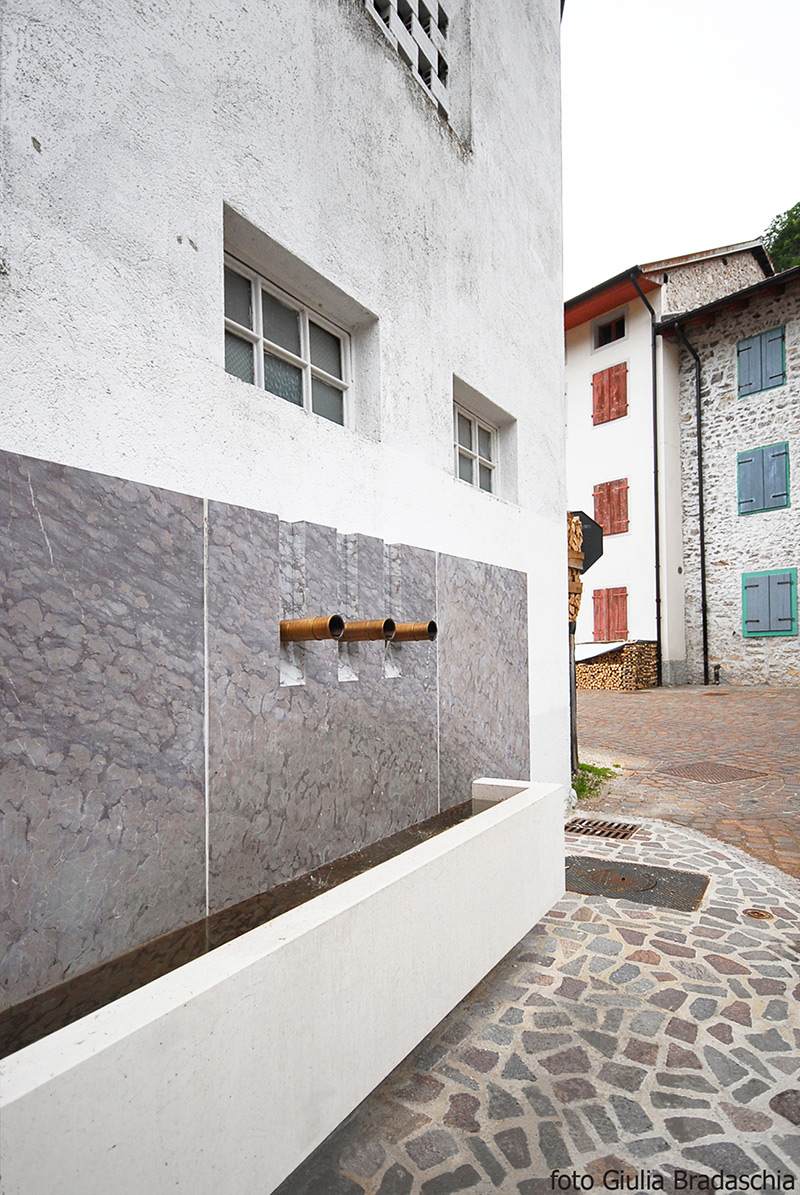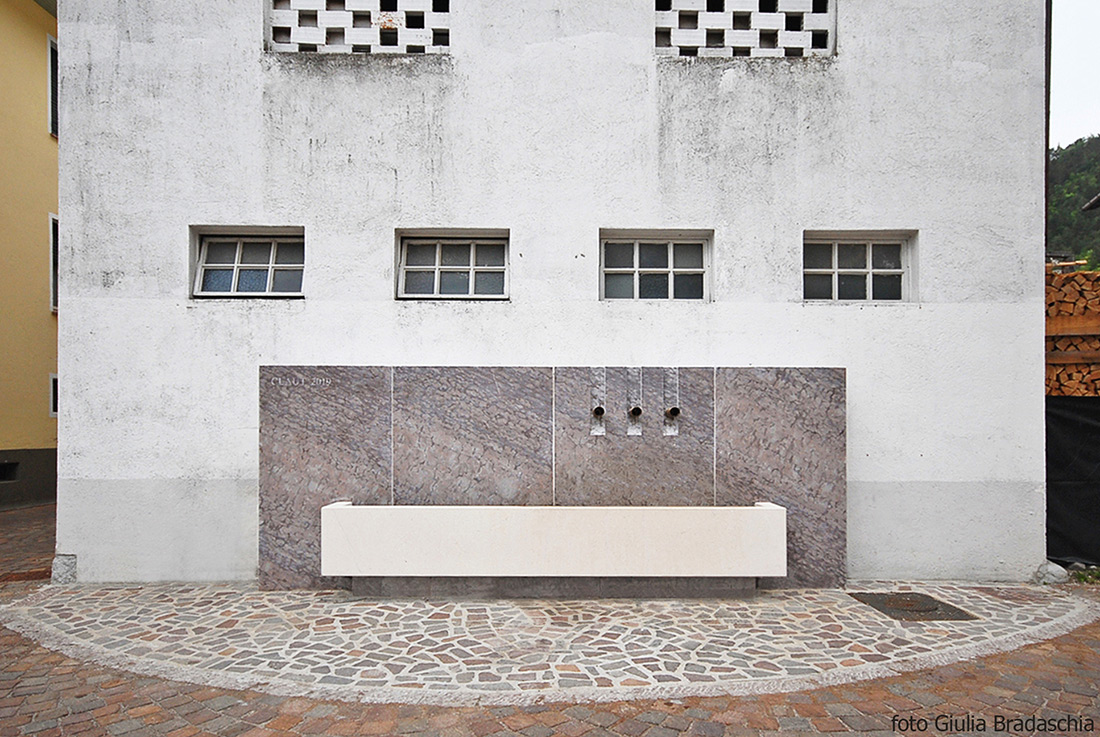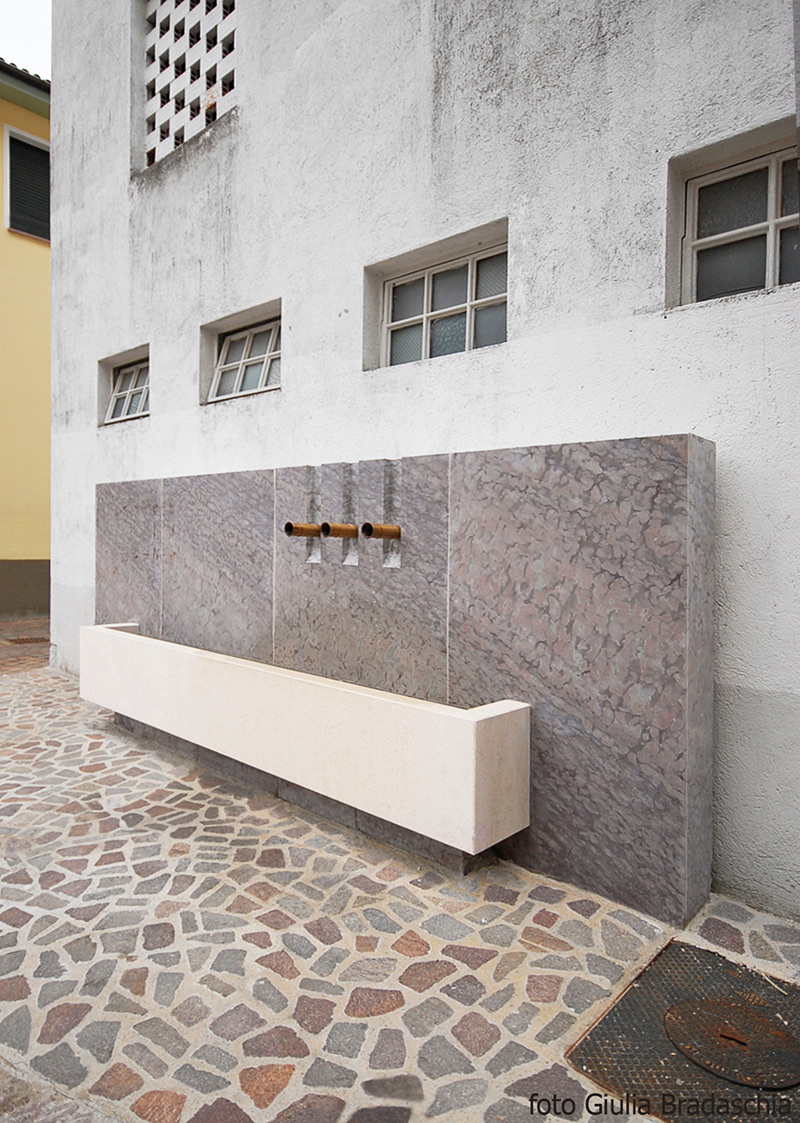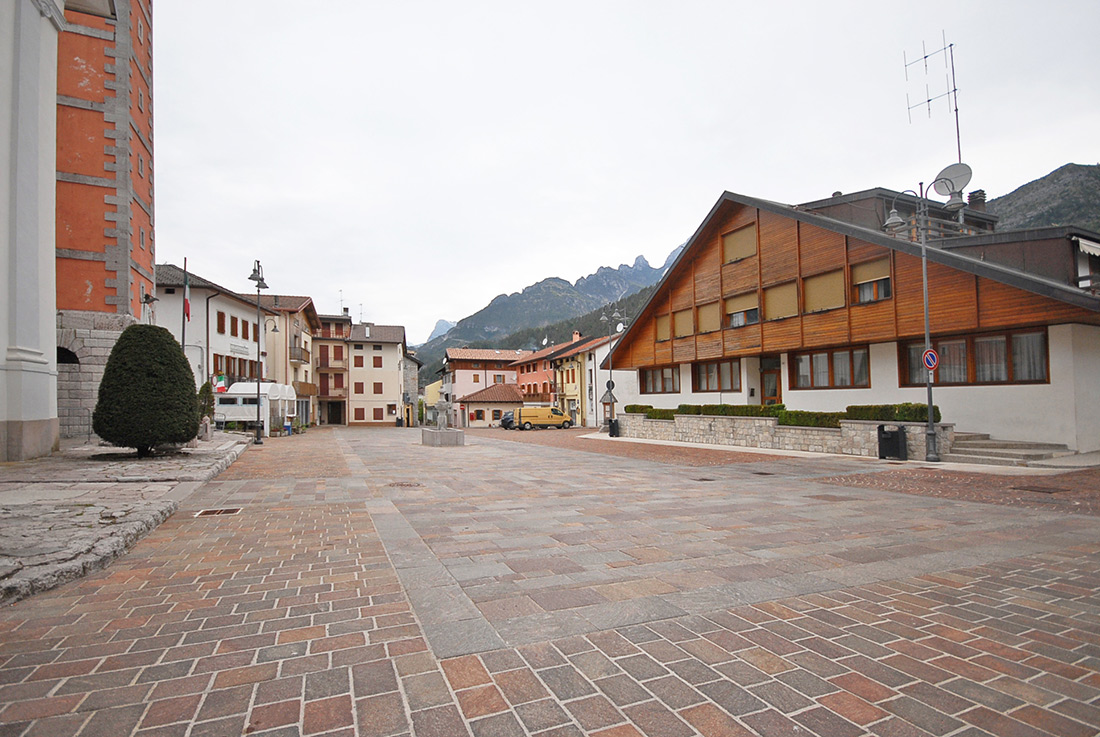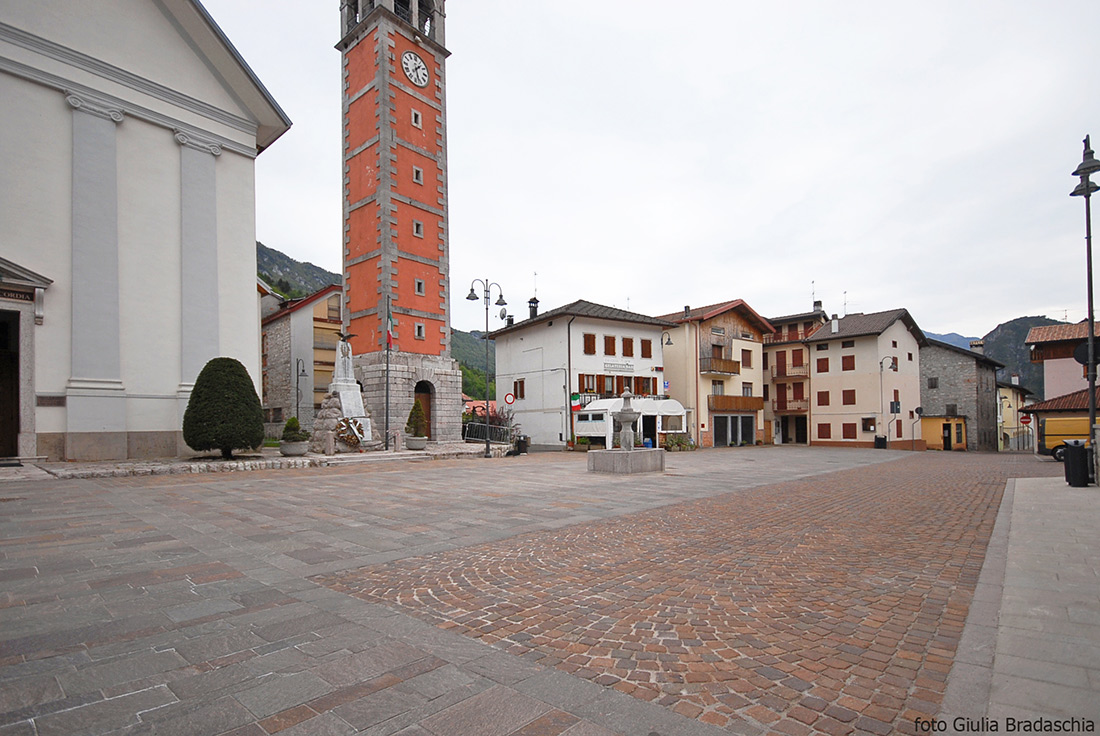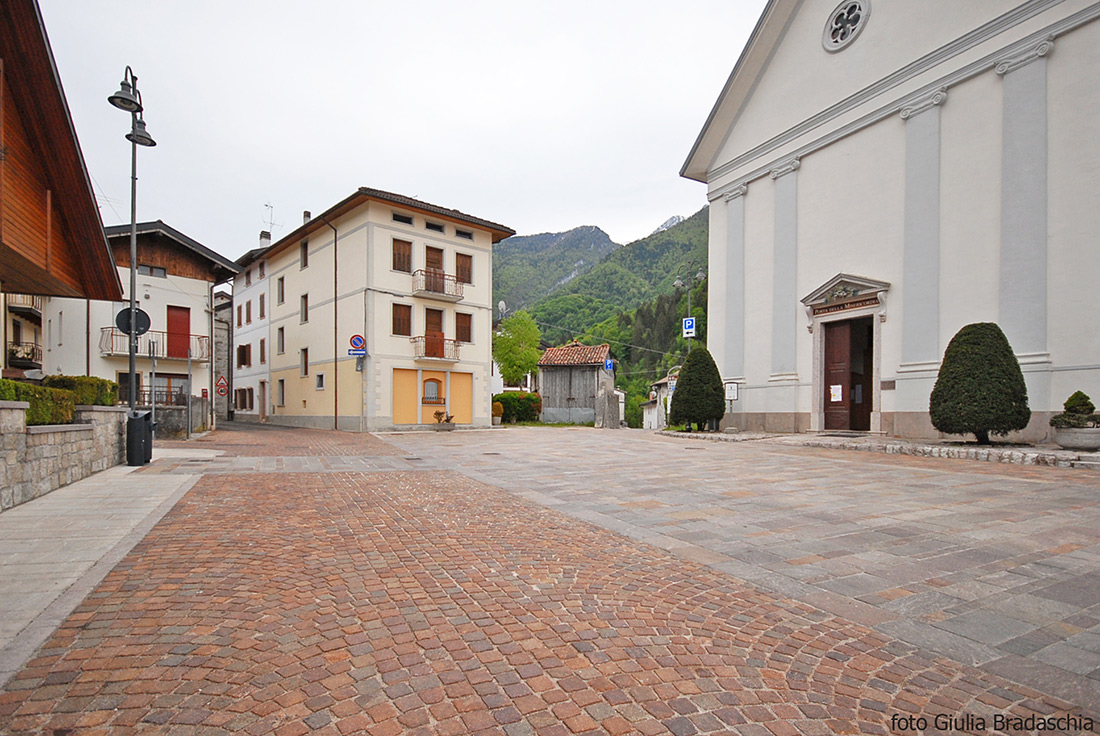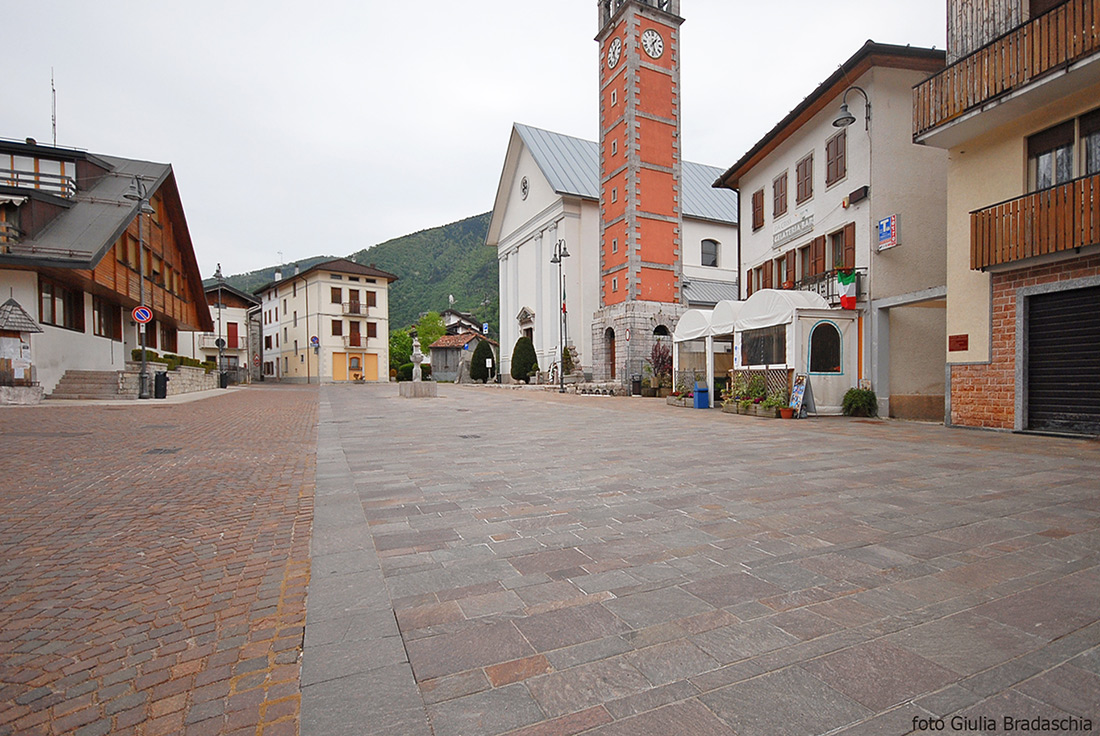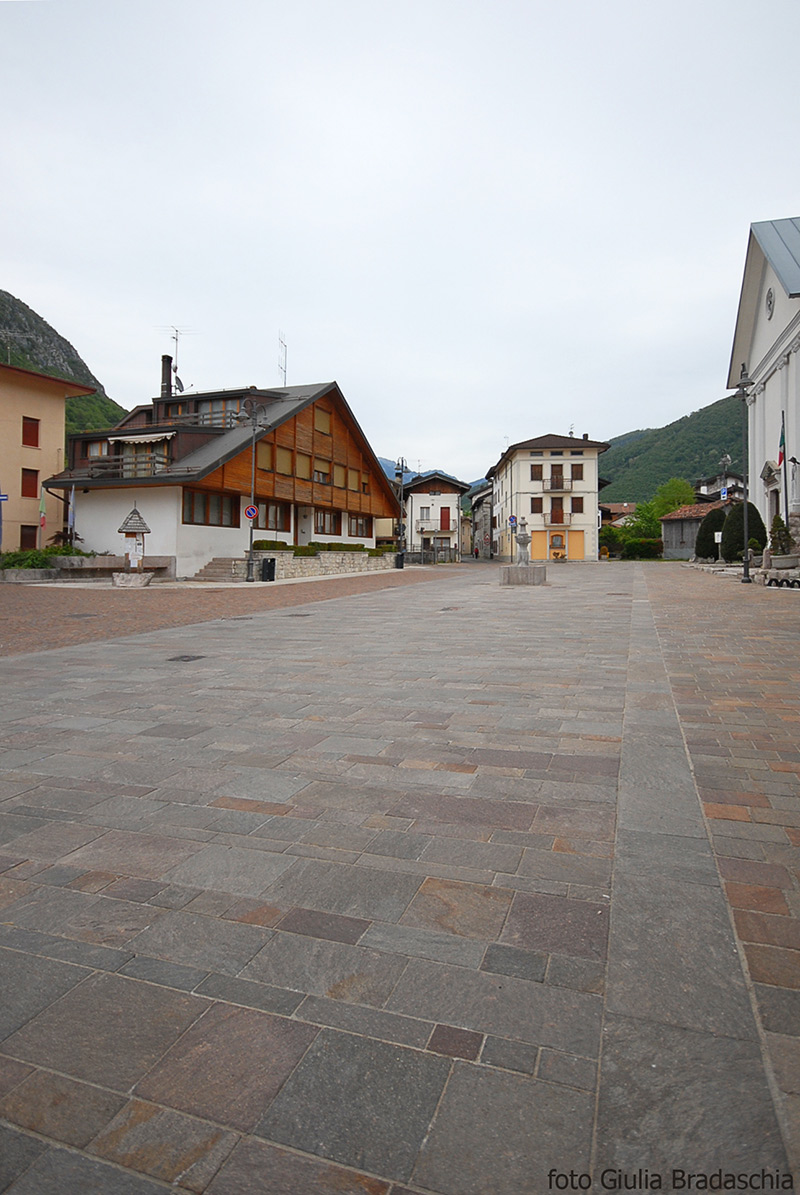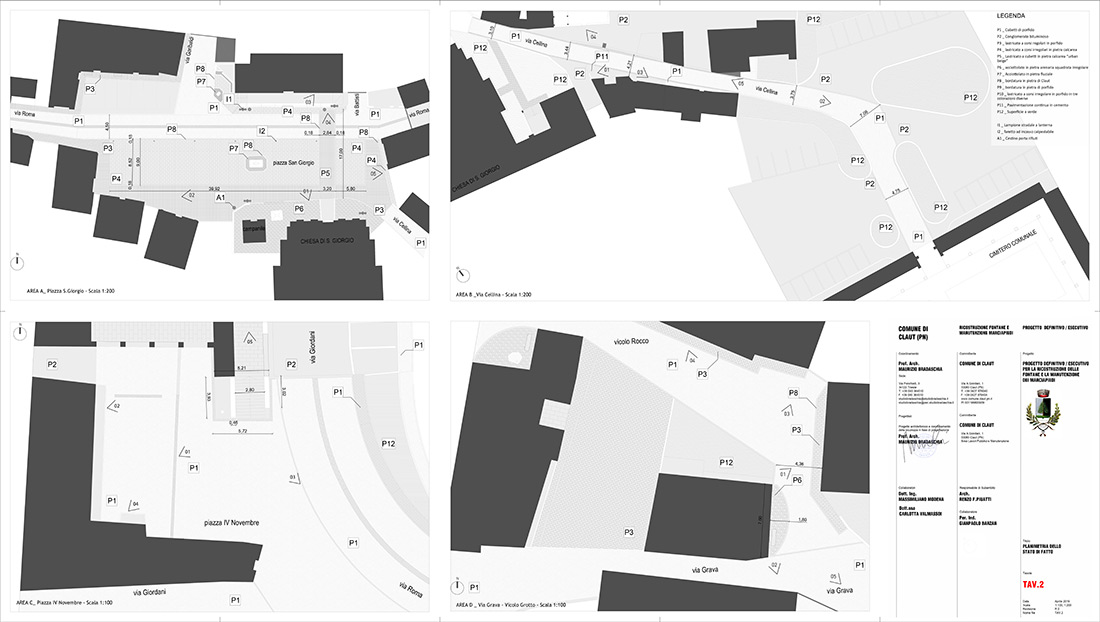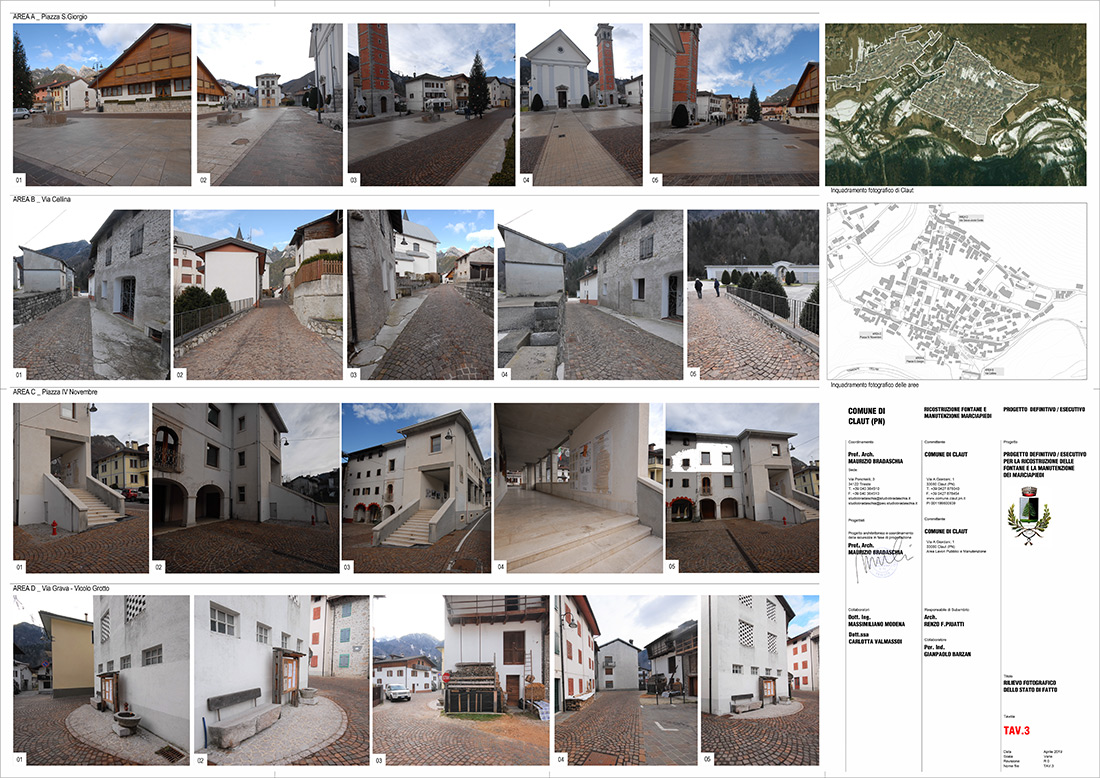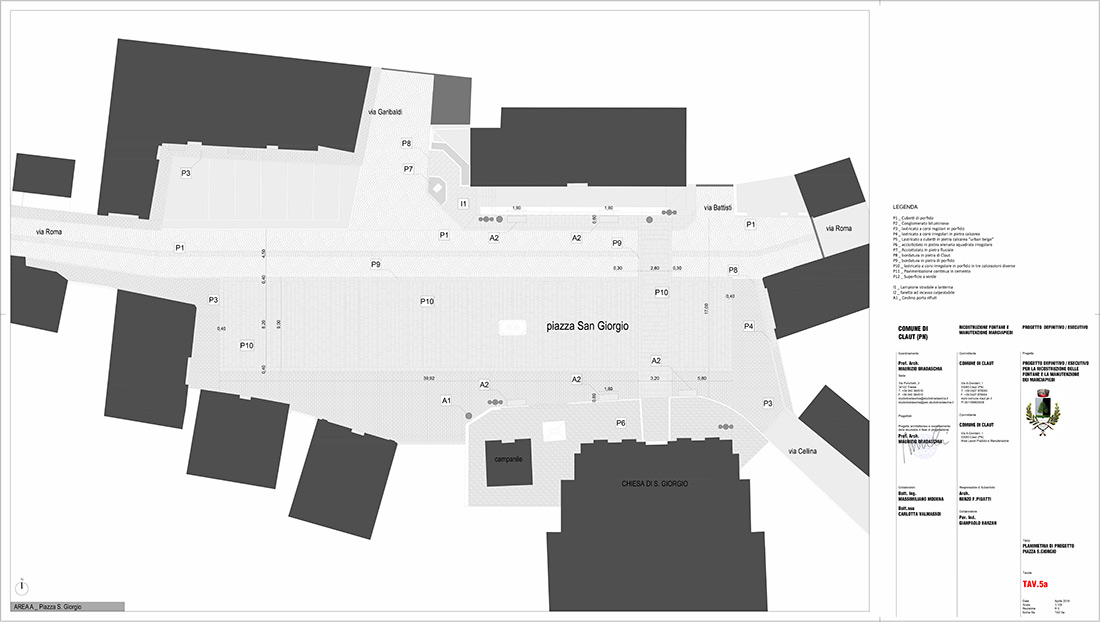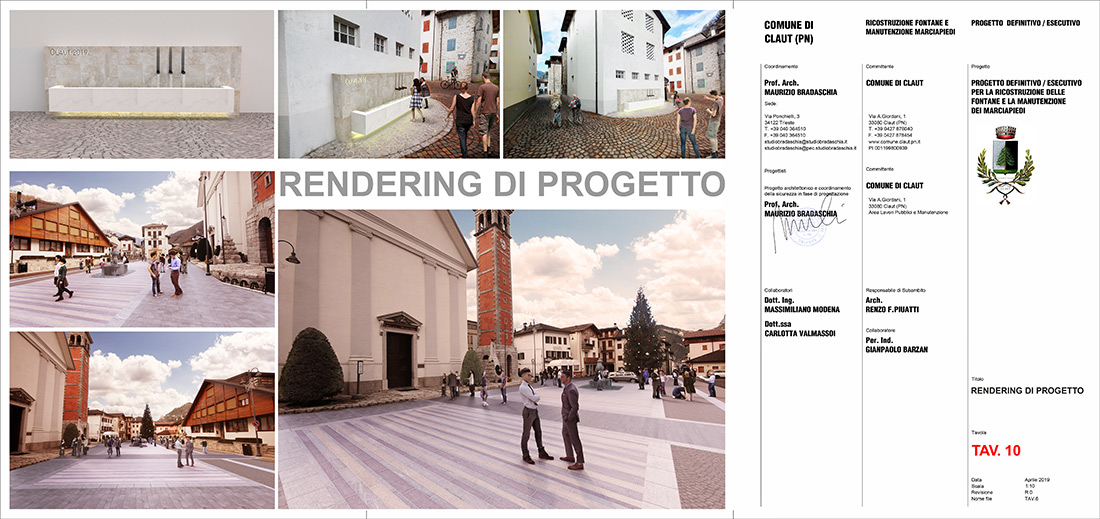 Credits
Architecture
Studio Bradaschia Srl; Maurizio Bradaschia
Client
Comune di Claut – Municipality of Claut
Year of completion
2020
Location
Claut, Province of Pordenone, Italy
Total area
560 m2
Project Partners
Edilpinedo Srl, F.lli Fabris Costruzioni Srl
Related posts
Powered by