A prominent architectural monument dating back to the not so remote past of Hungarian socialism. Its designer, István Szabó, became a cultic church-builder of the dictatorship. The Saint Martin parish church was the last project of his oeuvre.
During the thirty years after its construction, the environs of the church underwent radical changes defined by three main factors:
(i) the quarter once inhabited by the socialist working class disappeared, while the factories were replaced by generic, late-postmodern office buildings;
(ii) the building itself deteriorated due to wear and tear and its technological solutions grew obsolete partly;
(iii) last but not least, the altered role of the Catholic Church also played a part. After the changes of 1989, the religious persecution that had prevailed in Hungary during socialism was followed by a societal and political restoration.
The expansion of the church building can be best likened to precision surgery. As the regulations allowed rather limited room for manoeuvre, the new functions were 'packed into' a merely two-metre block with a highly complex spatial structure. Thanks to the wall-like complementation of the church's sculptural volume and the demolition of the old exterior staircase, the building regained its original crystalline monumentality that it had lost in the tight embrace of the subsequently constructed office buildings around it. This cornerstone aspect of the design is further enhanced by the integration of the formerly freestanding crucifix into the body of the church.
The architects did not want to drastically alter the church interior but they made three significant additions:
(i) they completed the altar;
(ii) they erected a new chapel in lieu of the old entrance;
(iii) and installed a false ceiling system reminiscent of the roof structure included in the original architectural plans but never actually implemented.
What makes this project one-of-a-kind?
Hommage á socialist modernism – Monument to an era
Text provided by the architects.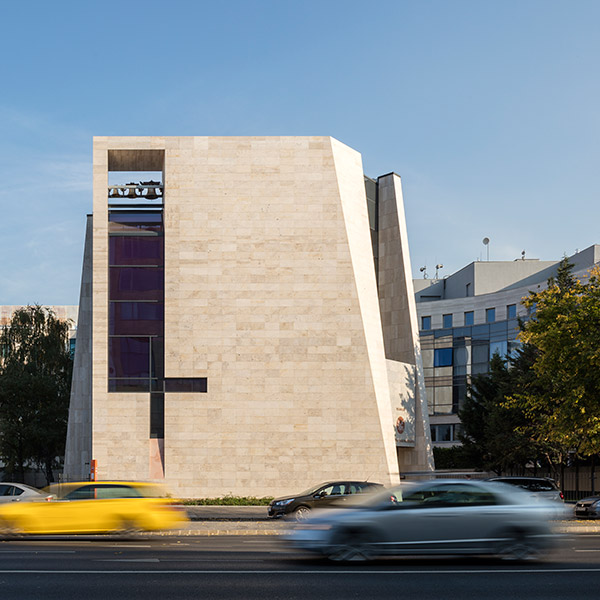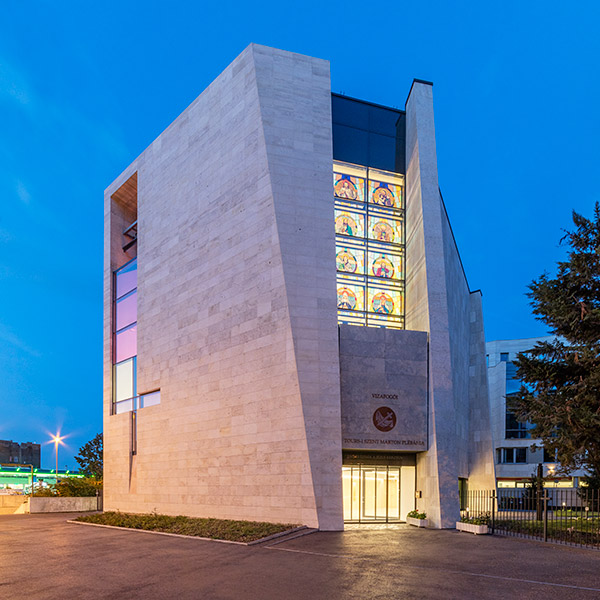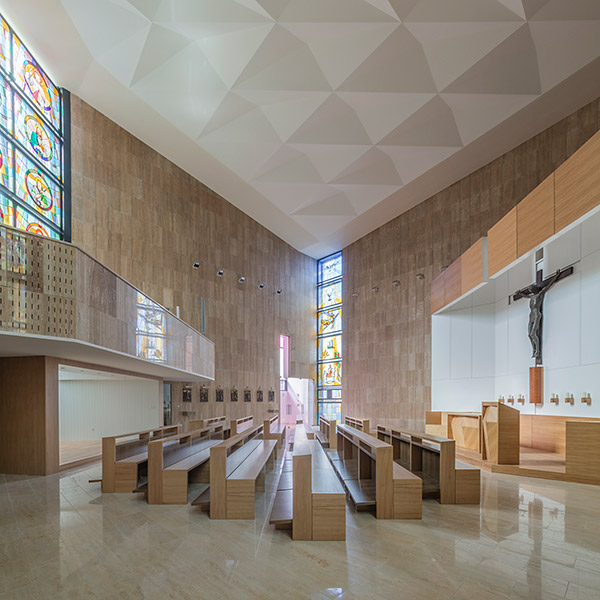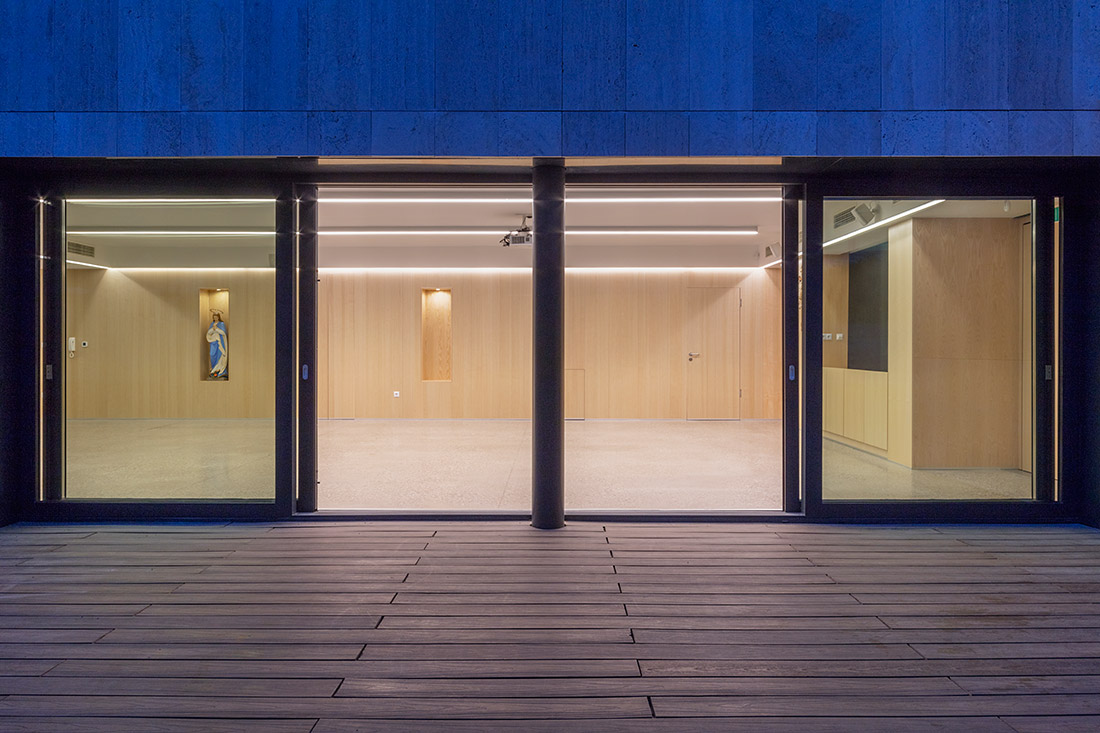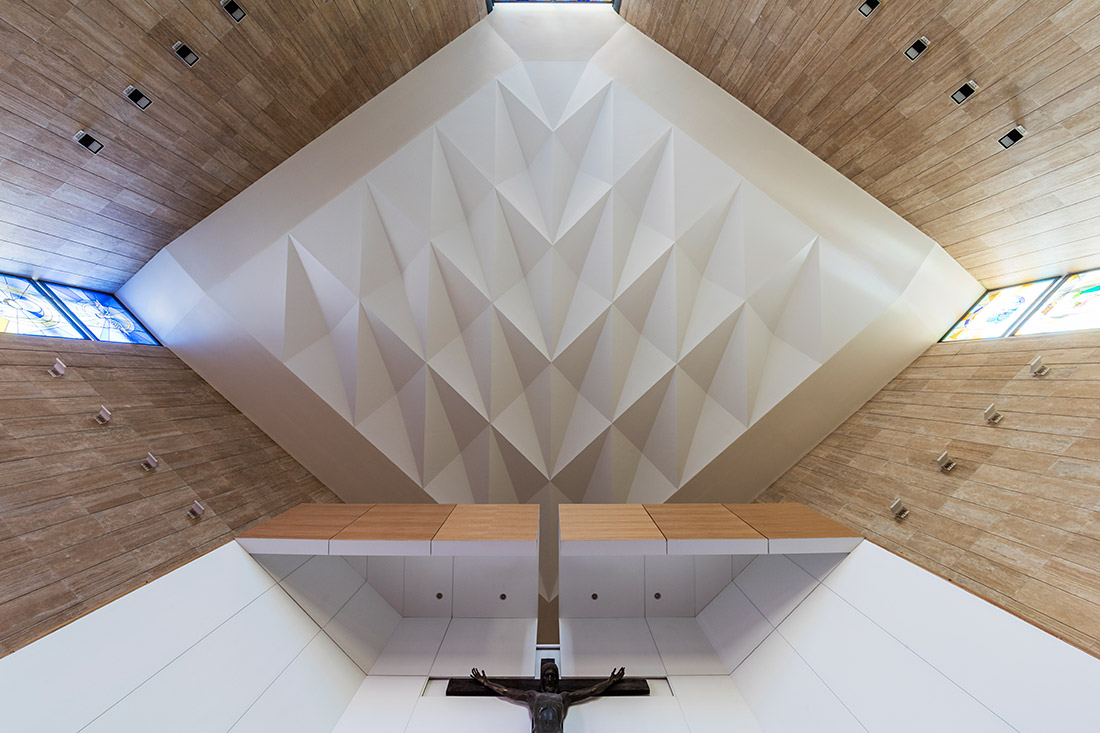 Credits
Architecture
Tamás Berecz, Attila Batári
Client
The Saint Martin parish church
Year of completion
2017
Location
Budapest, Hungary
Area
Total area: 1187 m2
Site area: 337 m2
Photos
Tamás Bujnovszky
Project Partners
OK Atelier s.r.o., MALANG s.r.o.
Related posts
Powered by