The existing building dates from 1905. With the reconstruction we provide 7 new apartment units. On the east side of the building historic facade is preserved, being renovated and improving energy efficiency. On court side of the building existing staircase is demolished and replaced, an additional extension is made in the same line with staircase as appendix. The existing slab above the first floor of the building is removed, as well as the entire roof structure and walls above this slab. A new reinforced concrete slab and a new roof floor is constructed. A new roof structure is constructed, which with its shape longitudinally divides the building into two units and, at the same time, with the roof landscape, creates a dynamic external appearance as well as an increase in the quality of living inside the residential units. The dialogue between the appearance of the historic facade and the modernity of the roof superstructure forms a new view in this degraded part of the city next to the railway line and a busy road and bribgs a higher standard of living in the neighborhood. Petroleum green for facade and dark grey for attic and roof add new charm to surroundings.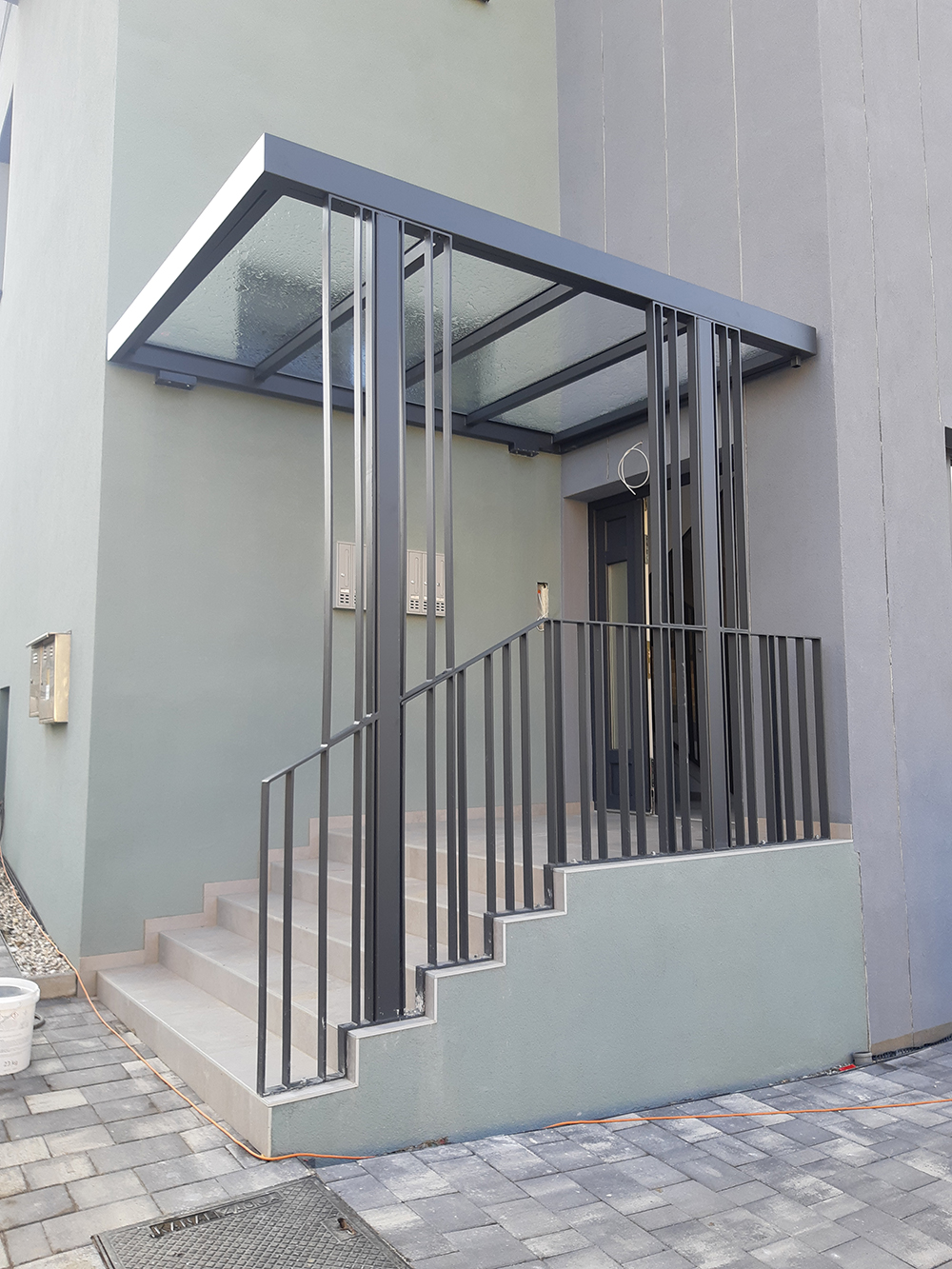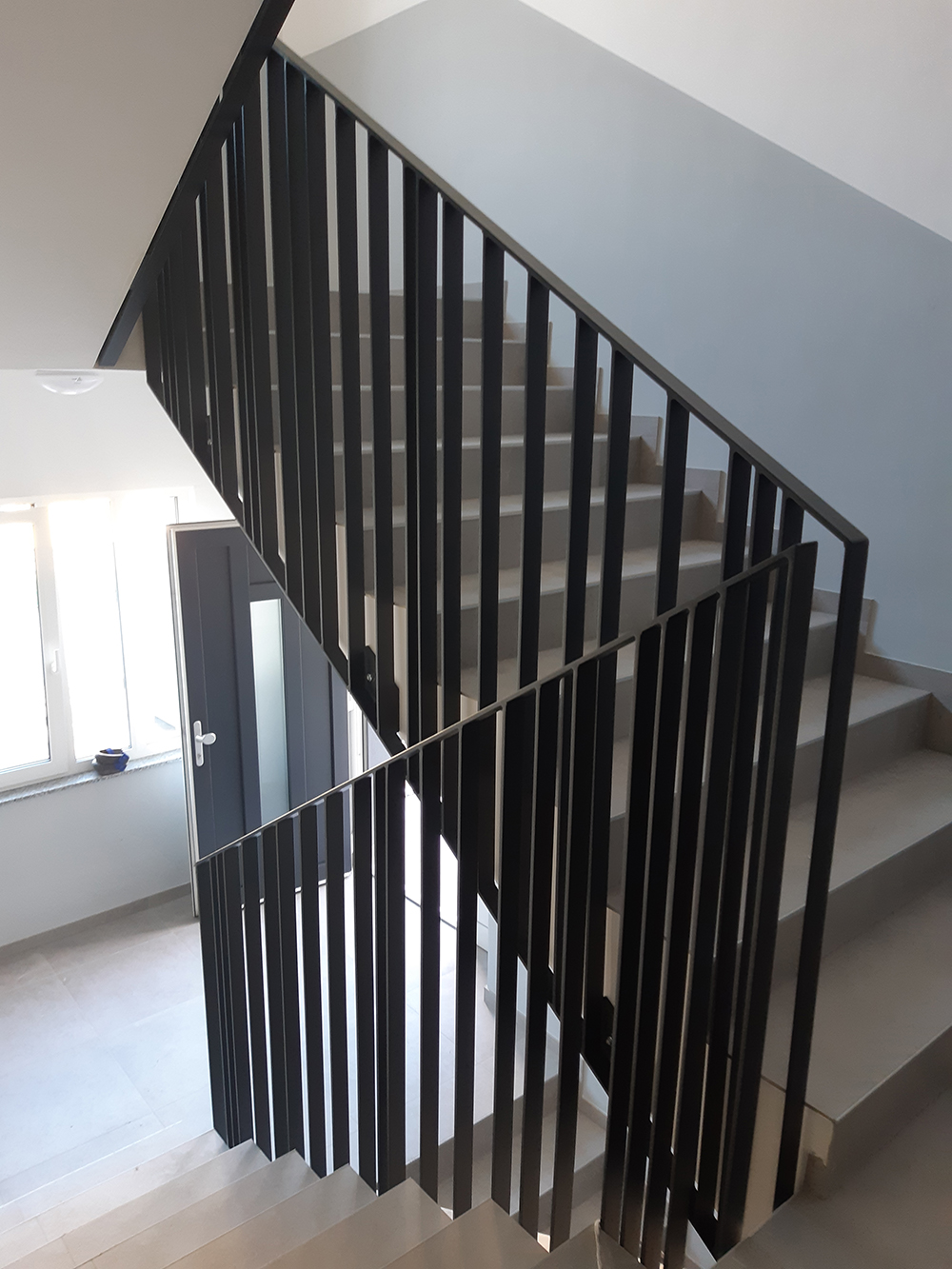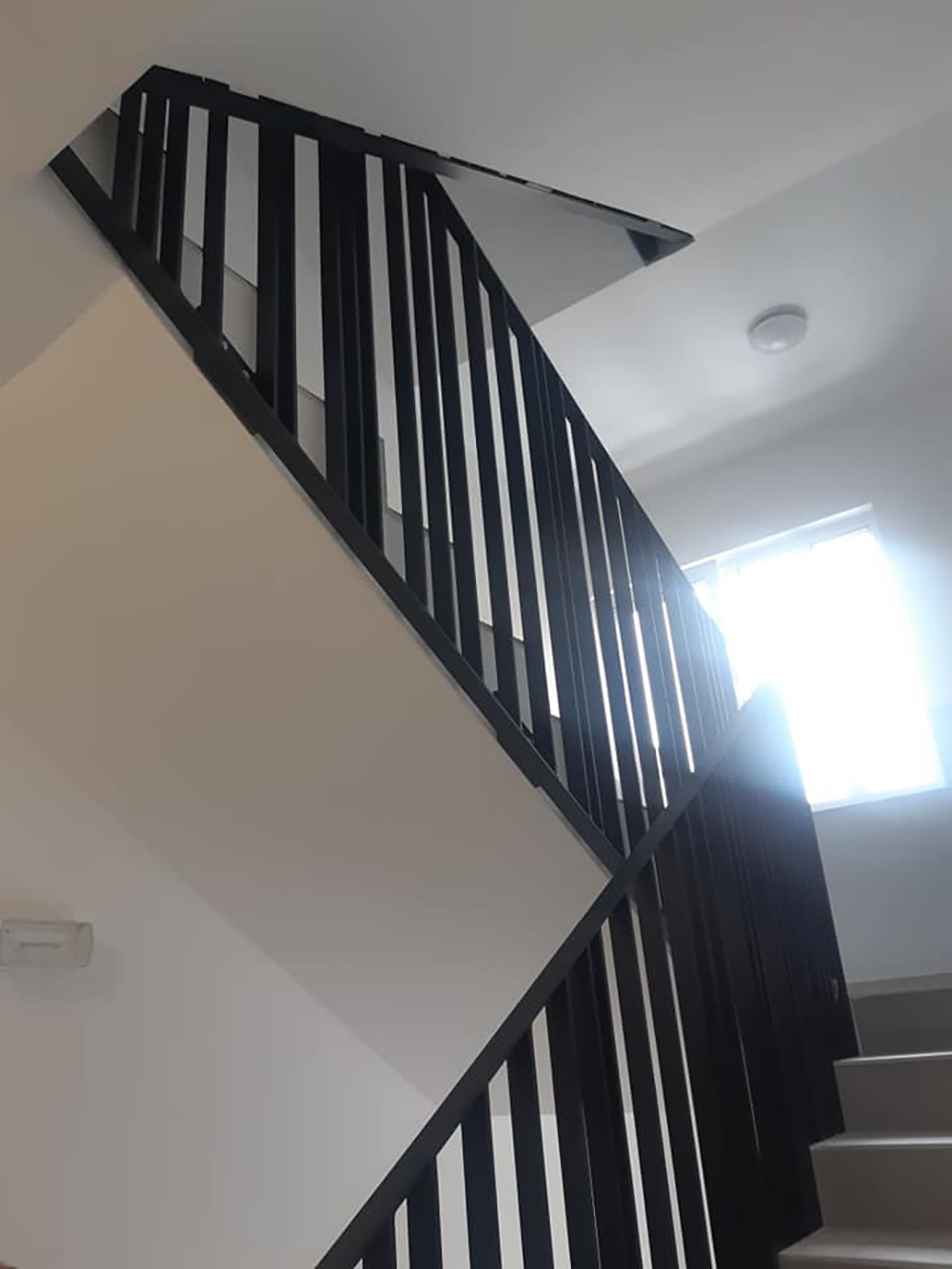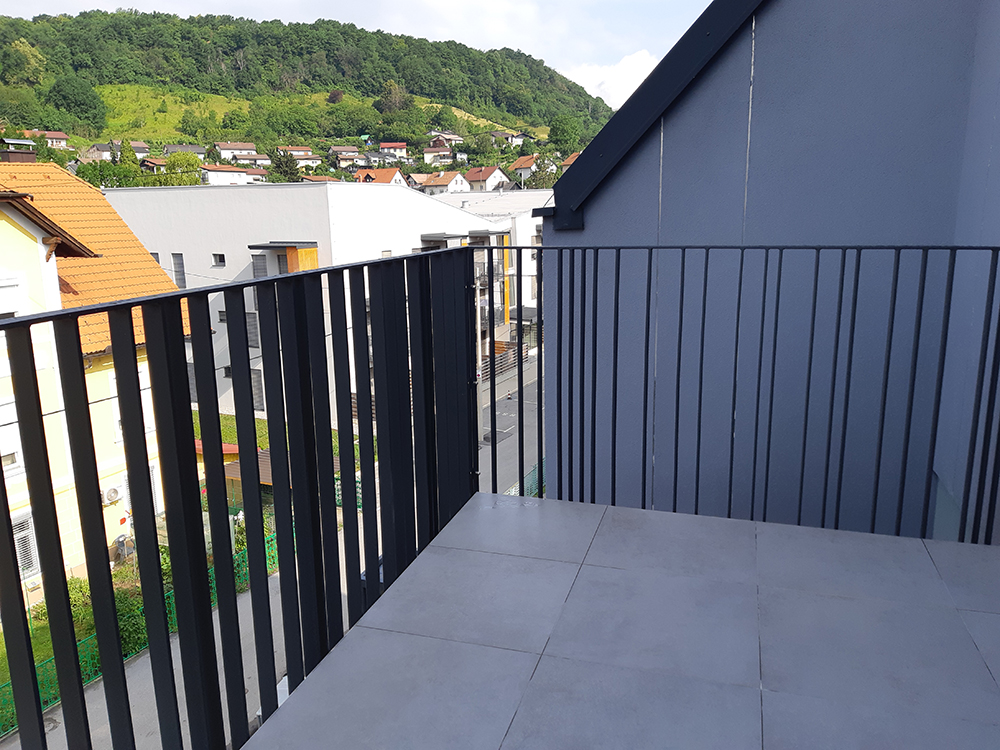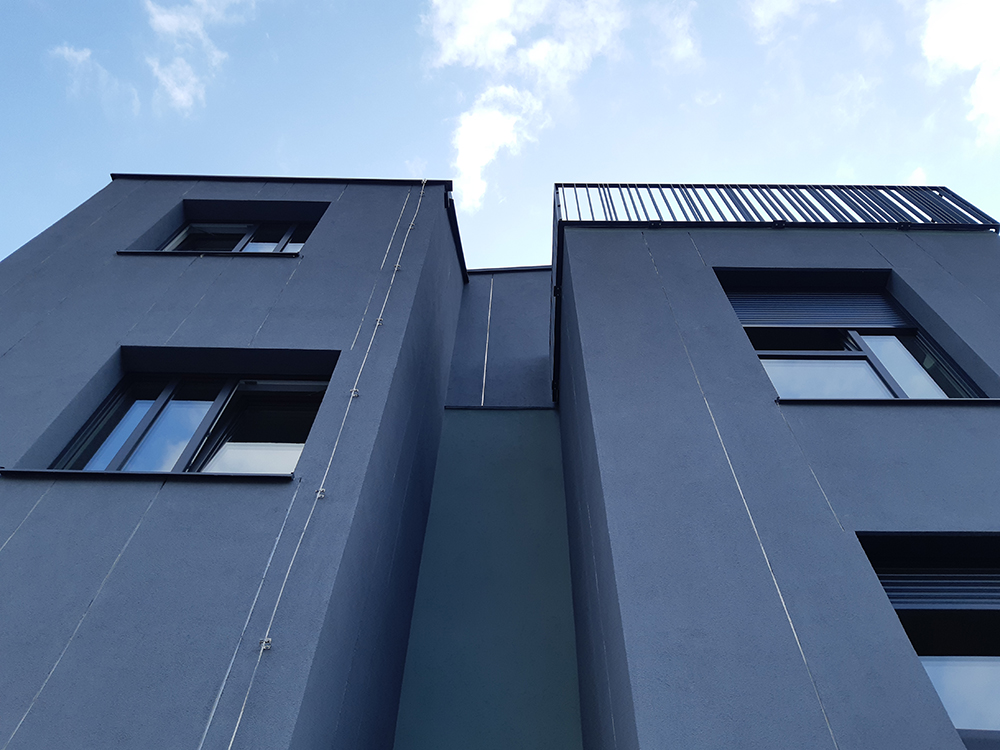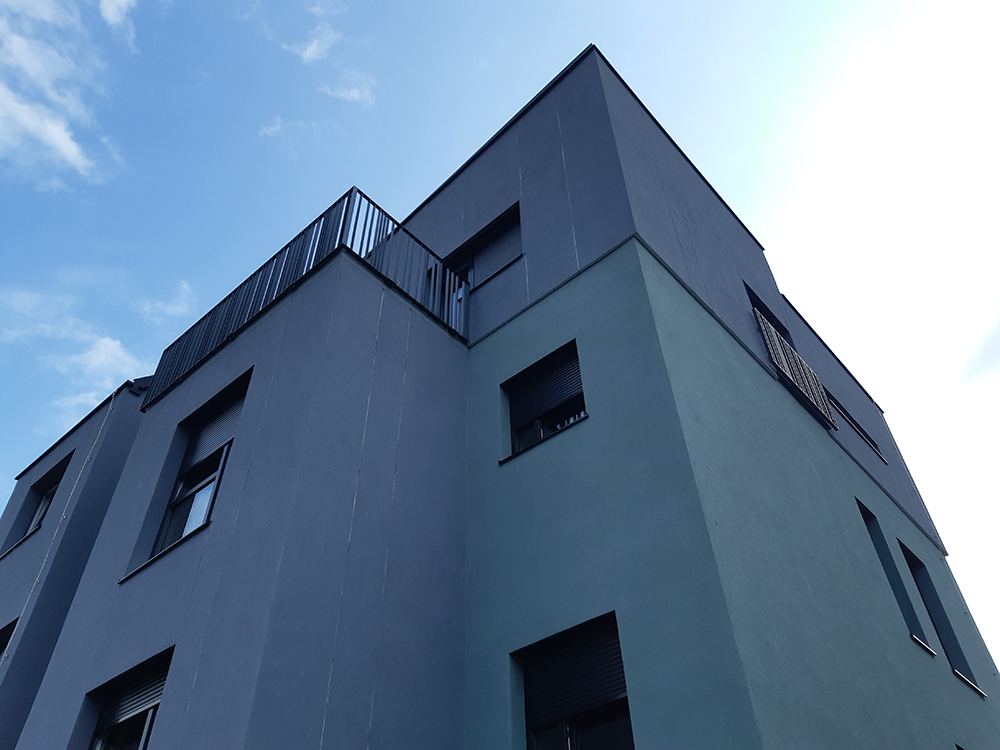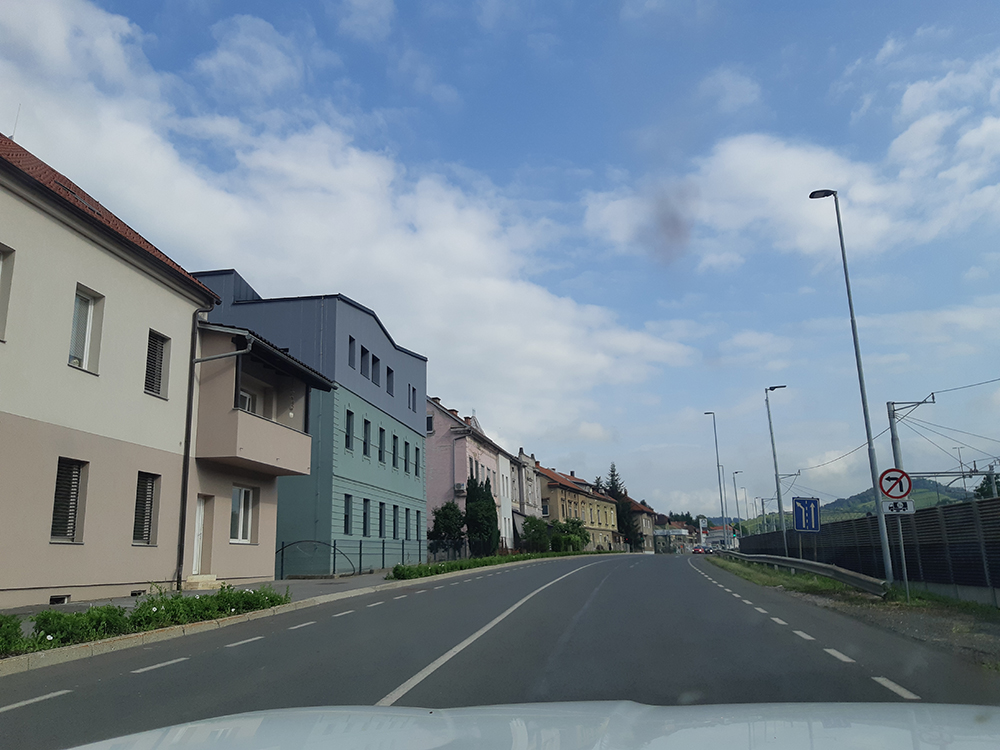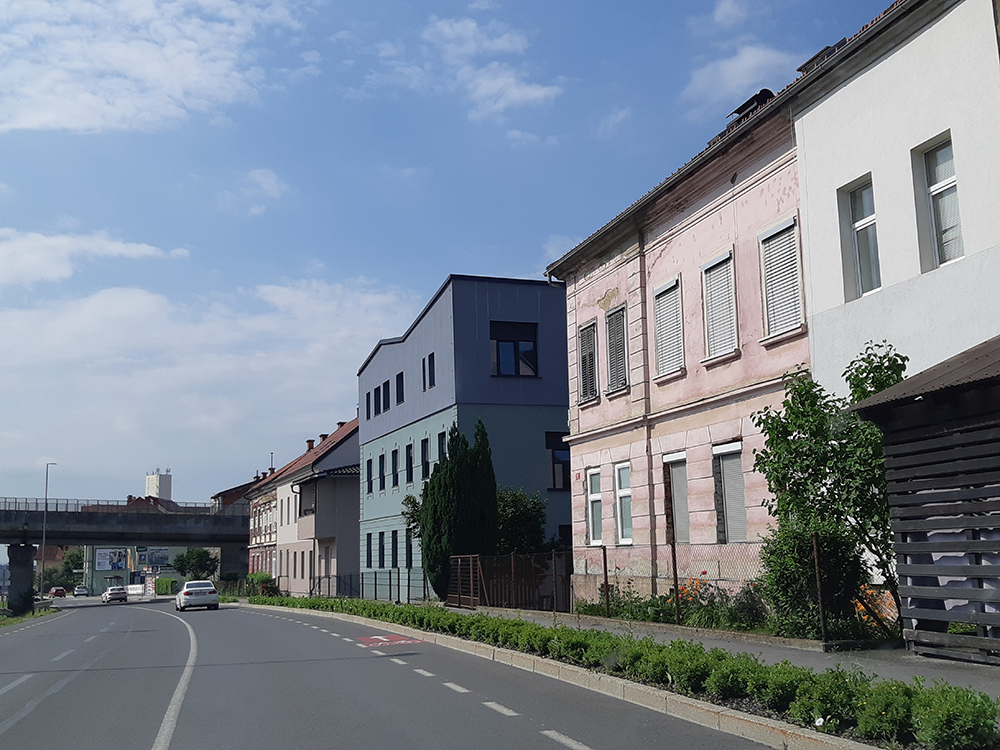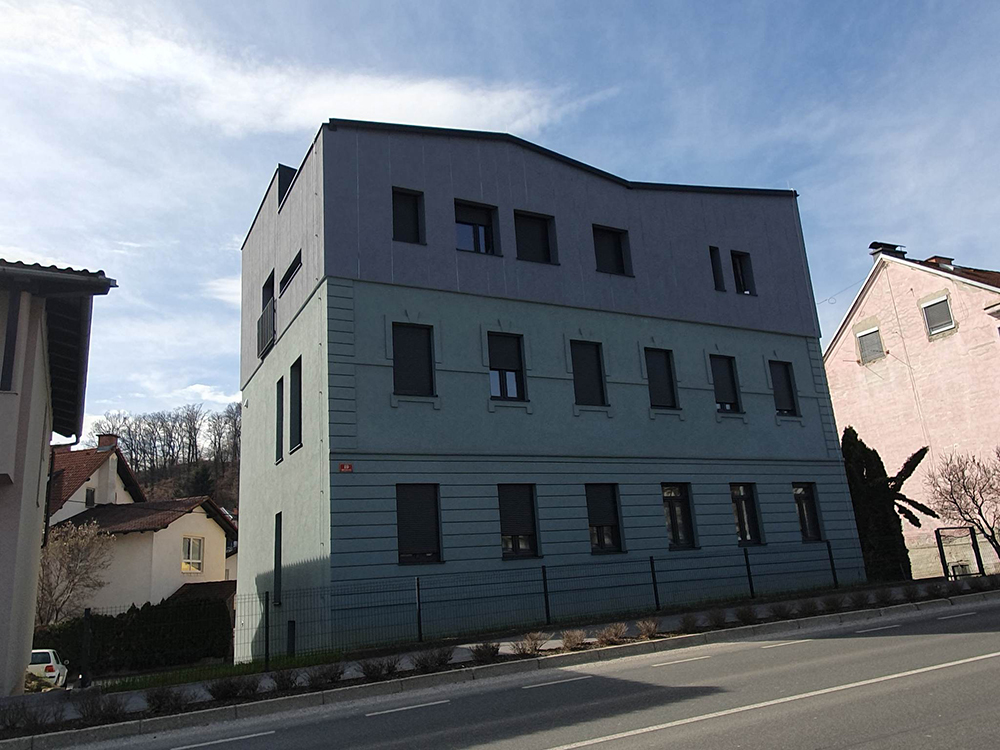 Credits
Architecture
Spring d.o.o.; Tomaž Kancler, Arhiteza d.o.o.; Mateja Katrašnik and Polona Lipičnik
Client
Public intermunicipal housing fund Maribor and Jancom d.o.o.
Year of completion
2022
Location
Maribor, Slovenia
Total area
655 m2
Site area
950 m2
Photos
Mateja Katrašnik
Project Partners
Related posts
Powered by