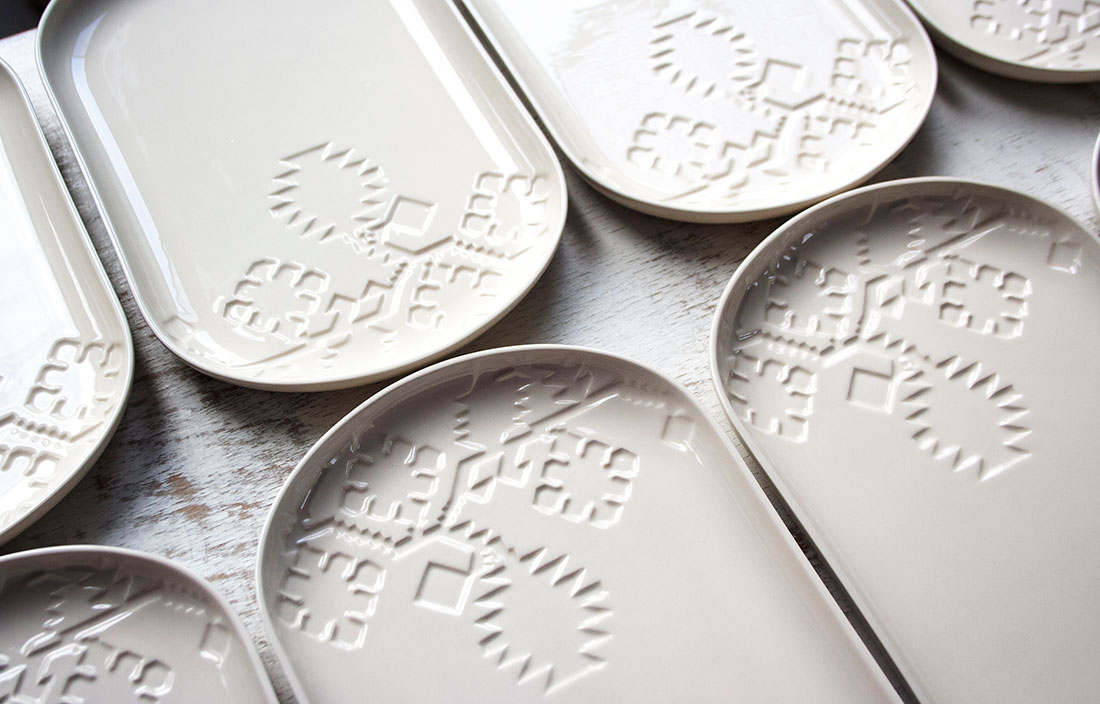 Tochka & tochka is a small studio and brand for design and art objects. Our studio has been established in 2007 in Sofia, Bulgaria. We are: Rada Dicheva – designer and Kalin Valchev – coowner: people with similar values and different qualities and responsibilities that complement our work. We design and manufacture our design object for interior, tableware and accessories in short series. The variety of materials we use includes porcelain, ceramics, paper, metal, rubber and they are often hand-processed. We believe that the best product combines excellent material knowledge, precise workmanship with special attention to the details and design that provokes imagination and generates emotions. We strive to continually develop our work being very open to new opportunities provided by the new technologies.
Read more about CHI Pattern PLATES project here.
Design Conference 2019 registration here.