The building is located in a central urban area, a mix of volumes and styles where each building expresses sincerely in its formal aspects the time when it was built as well as its residential function, which is also the aim of the new project. The house is more "opaque" to the street, responding to the NW orientation, but opens gradually as it evolves towards the courtyard: the side façade features the entrance, as all the typical longhouses around, mirroring the neighbouring house, while the backyard façade opens completely to embrace the garden. The house consists of a compact volume of 11m height facing the street, similar in size to the adjacent buildings, and a lower body (only ground floor) with a light metal structure, sliding glass walls and surrounding pergolas allowing the inside to merge with the outside. A narrow zone next to the dividing property wall gathers in a 2m wide band all the services: bathrooms, kitchen, storage, installations. Following the principles of sustainability, a ventilated wooden façade was chosen as an envelope that ideally combines the environmental requirements with the aesthetical ones, being a warm, traditionally domestic material.
What makes this project one-of-a-kind?
What I value most of this project is the dialogue between new and old (the insertion in the fabric of this old central part of the city of a new building that aesthetically expresses its residential function in a contemporary way) and the dialogue between interior and exterior (the ground floor living room merges with the garden, the first floor hall with its glass skin creates the feeling of being outside, the entrance that mirrors the old neighbouring house).
Text provided by the architects.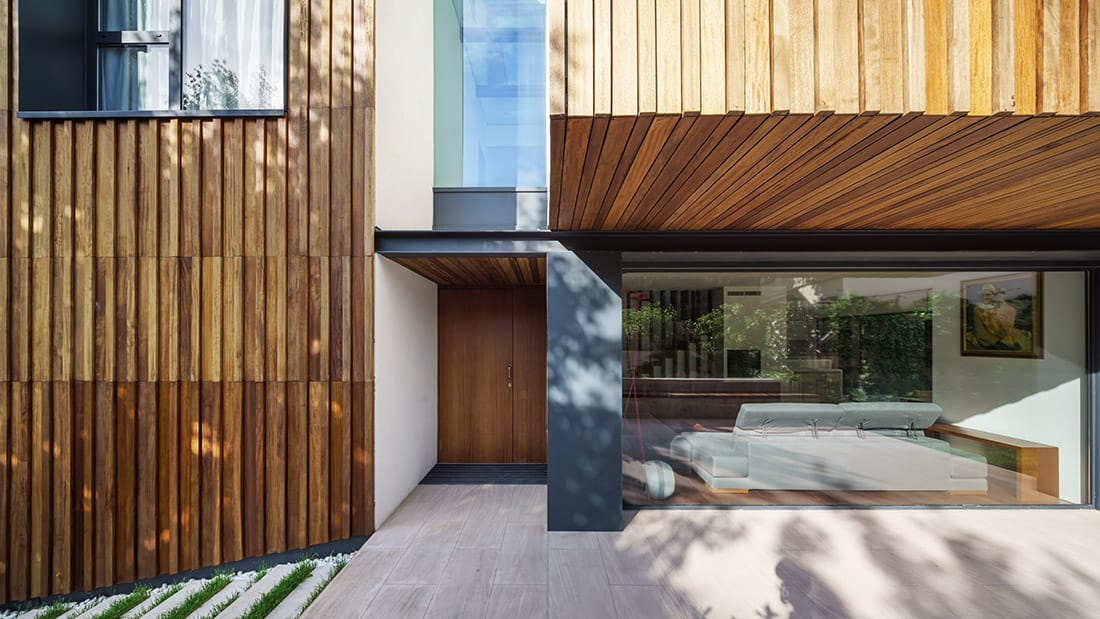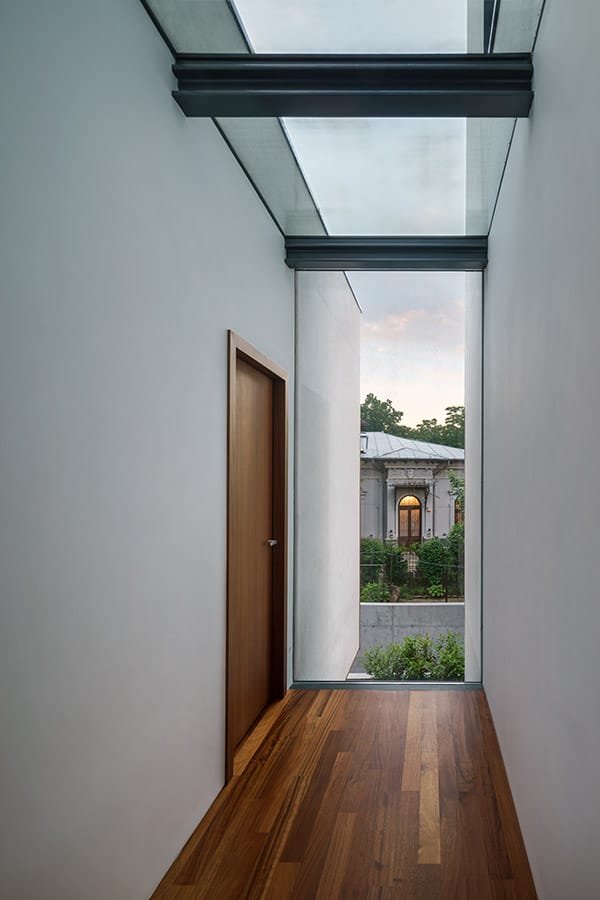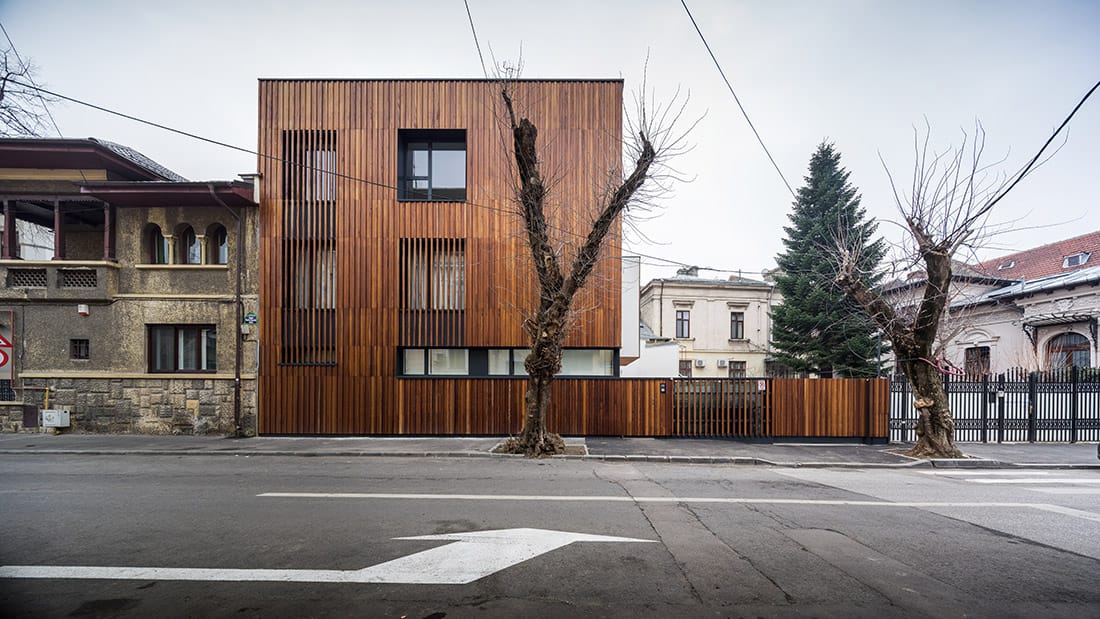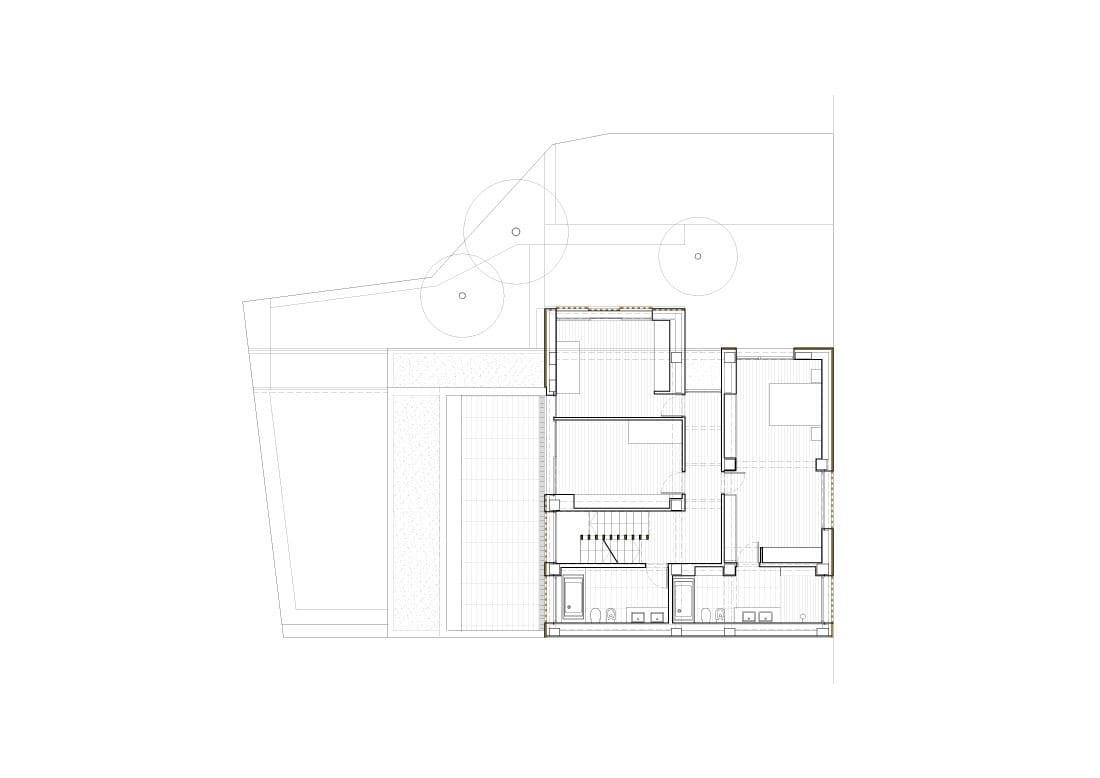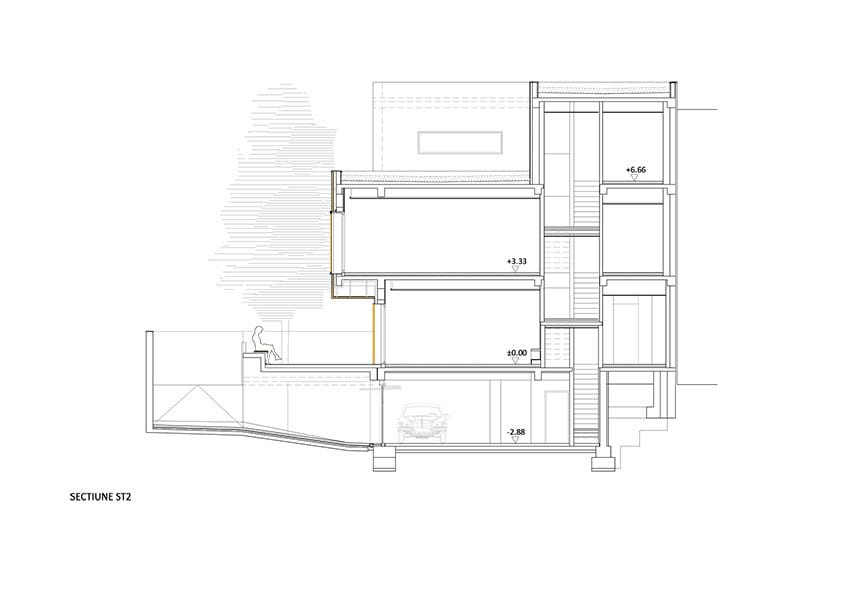 Credits
Architecture
Corina Dindareanu
Collaborators: structure: Radu Modreanu
Integrated building services: Bogdan Ionita, Dynasty VDB srl
Year of completion
2016
Location
Bucharest, Romania
Area
Total area: 404.70 m2
Site area: 366.93 m2
Photos
Cosmin Dragomir
Related posts
Powered by