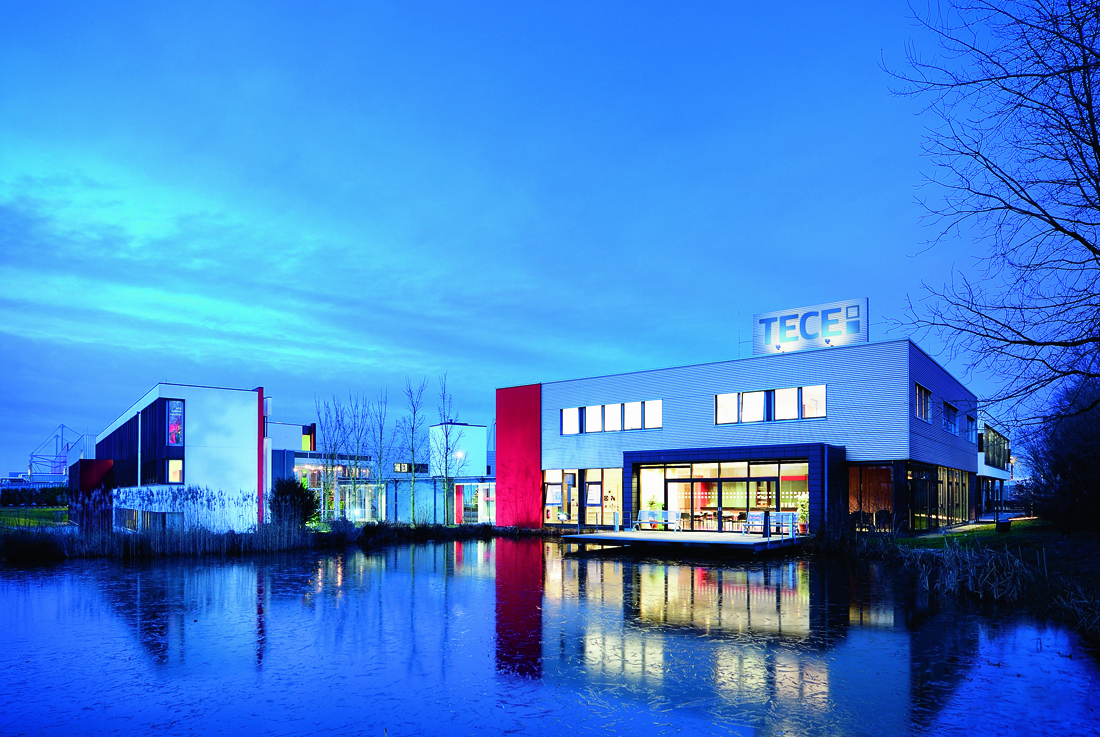 TECE
A culture of inquisitiveness.
The company, TECE, has grown through its particular proximity to, and dialogue with, customers.
By means of this approach, our culture of inquisitiveness has taken root and shapes the company's philosophy.
Close to you
As a global manufacturer of sanitary products and installation systems, "close to you" is our promise.
We have been operating as an independent, family-run business in close proximity to people and the markets for over 30 years.
Curiosity about our customers' world leads us to develop well-thought-out products and services, and will continue to drive our innovative approach forwards in the future.
The production of TECE sanitary installation systems is located in 5 sites based in Germany, Europe and Asia.
Here, the company is aiming to achieve greater manufacturing levels and high quality standards. This is confirmed by countless certificates and awards.
Water in, water out.

TECE's core competency is easy to explain. Feed water into the building and then back out again – with that pioneering spirit so typical of the company.