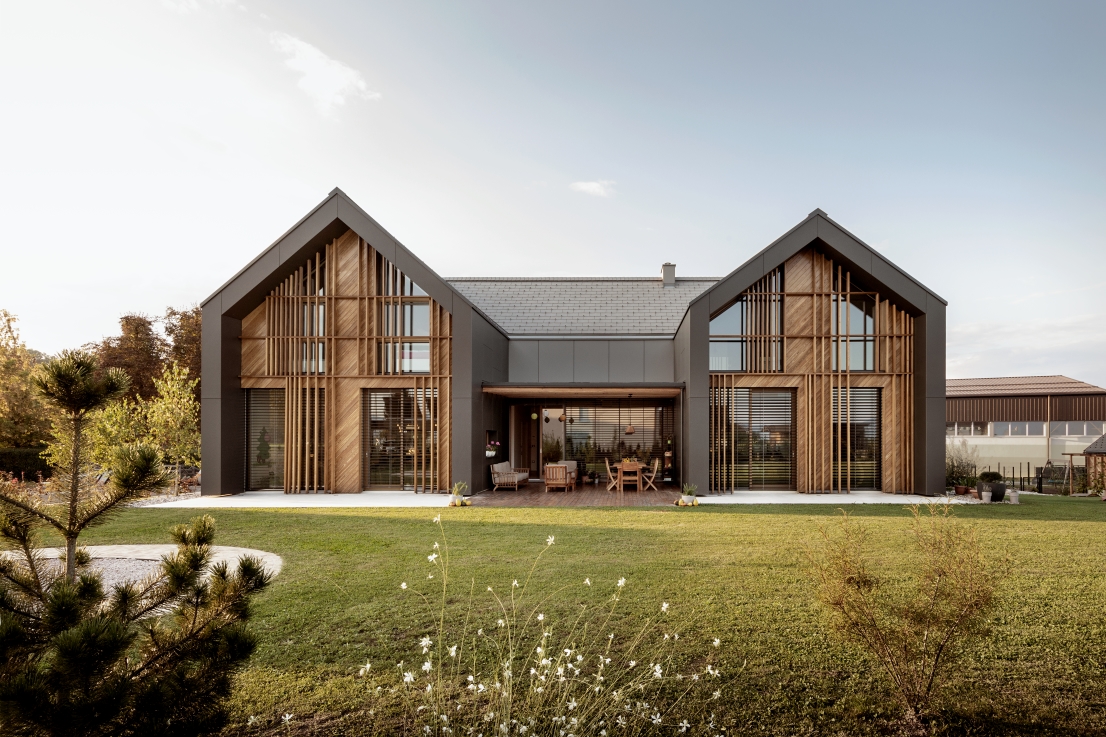 Eternit Slovenija
The Swisspearl® brand is synonymous for high-quality fiber cement products.
Eternit Slovenija d.o.o.
Since January 2021, all fiber-cement products produced and sales by Eternit Slovenia, have been presented on the market under the common brand - Swisspearl. The Swisspearl brand is an export brand of the globally active Swisspearl Group, based in Niederurnen, Switzerland, which is closely associated with high quality awareness, respect for nature and high standards of design and aesthetics. Fiber-cement panels open up a wide maneuver spaces for the construction of roofs and facades. Different products, formats, shapes and colors of panels perfectly match with each other and allow the possibility of creating unique building solutions that reflect the architect's creations or the consumer's wishes and needs. The fiber-cement panels are ideal for new constructions and also for renovations of buildings, they meet high construction and architectural requirements.
Swisspearl fiber-cement products ensure quality living and modern design, and also fit perfectly into the architecture of energy-efficient buildings:
- effectively protect the load-bearing structure and ensure constant air circulation in the air layer,
- contribute to the pleasant well-being of the building, as well as to the natural and modern appearance of the buildings,
- prevent condensation in the inner layers,
- offer a wide range of applications (transition from the roof to the facade, additionally
treated panels with perforations or 3D ornaments, integration of shading elements). The Swisspearl sales program includes large-format flat façade panels, corrugated façade panels, roofing slates, corrugated sheets Valovitka® and the new corrugated sheets Structa. Handmade fiber-cement flower pots and other garden and interior products also ensure the uniform appearance and connection of all products.