The project defines the characteristics of a typical "house", consisting of living/dining-room, bedroom, restroom and loft. The minimum size allows to temporarily accommodate four people. Construction system is made of two typical wood construction techniques: blockbau and Xlam. The juxtaposition of two construction techniques allows to consider past and present as a theme of comparison. The aim was also to understand how the repetition of a single element could be a part of a new landscape. Facades are configured of two superimposed orders. This double nature is emphasized using different elements, materials, colors and textures. The material contrast works perfectly: surfaces' reflection, blending outdoor colors (green, white, blue) generates different atmospheres and perceptions of whole natural/artificial landscape.
What makes this project one-of-a-kind?
The uniqueness of the project lies in the re-interpretation and complementarity of blockbau and Xlam wood construction techniques. The additional element that makes the prototype unique but at the same time repeatable in various geometries, sizes and colours in the landscape is the decorative gable.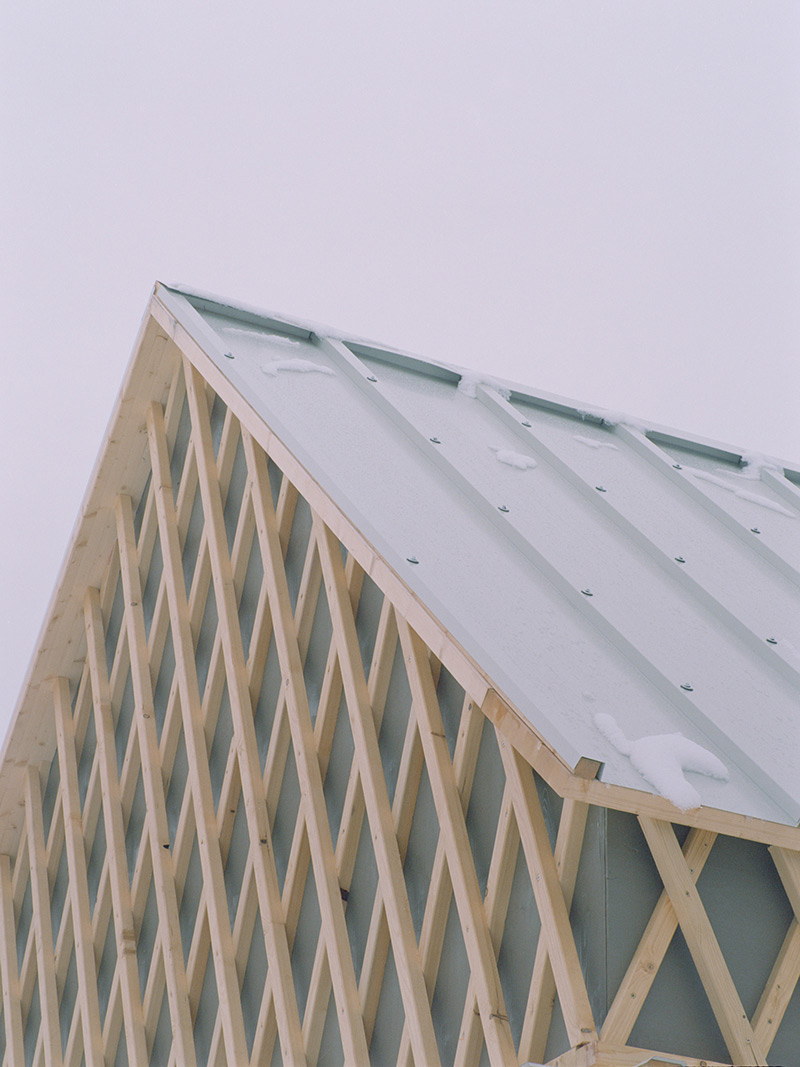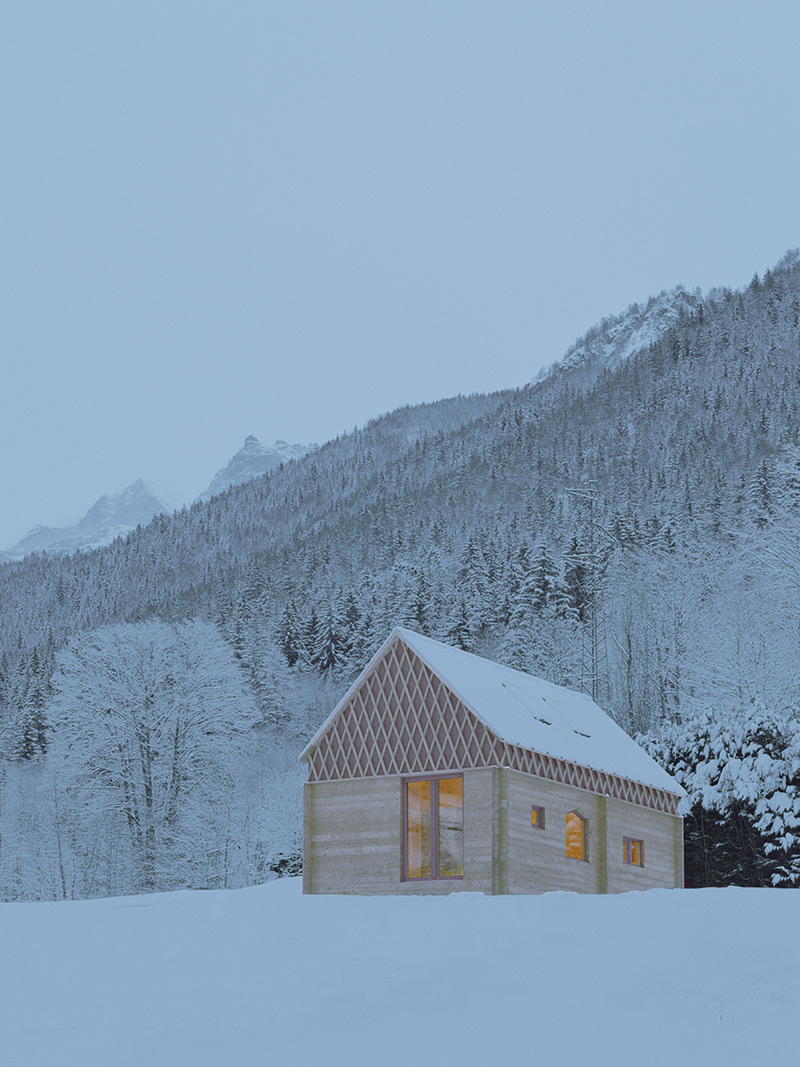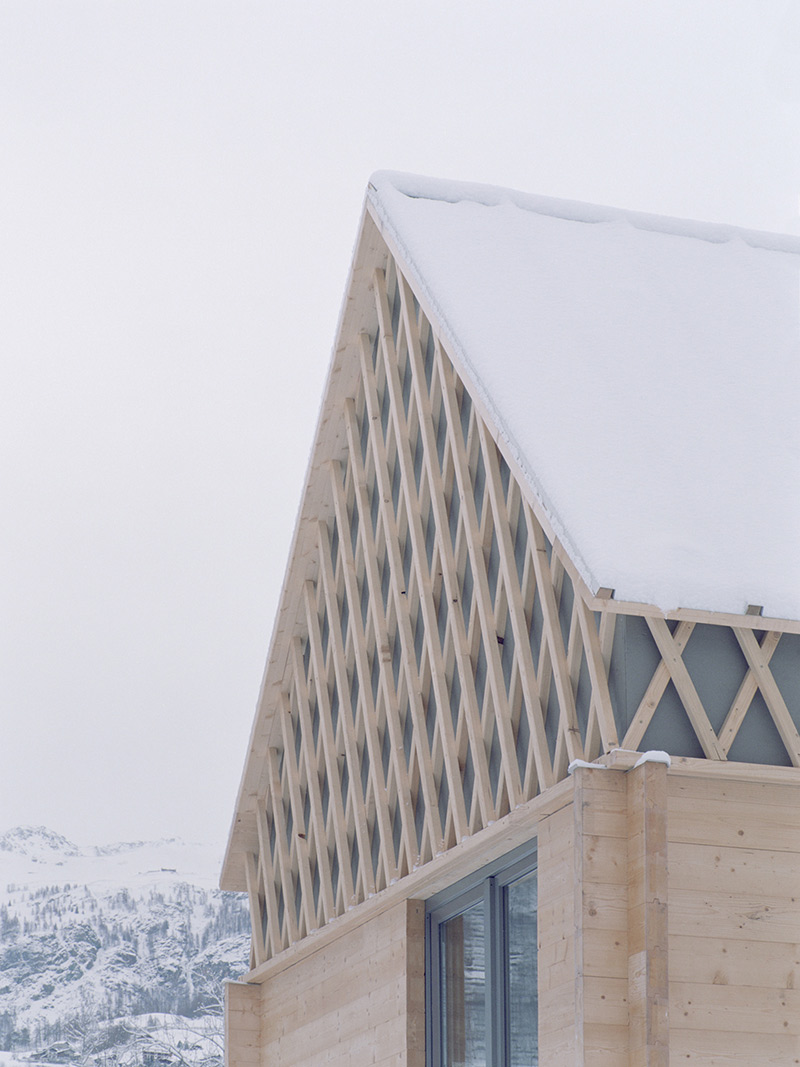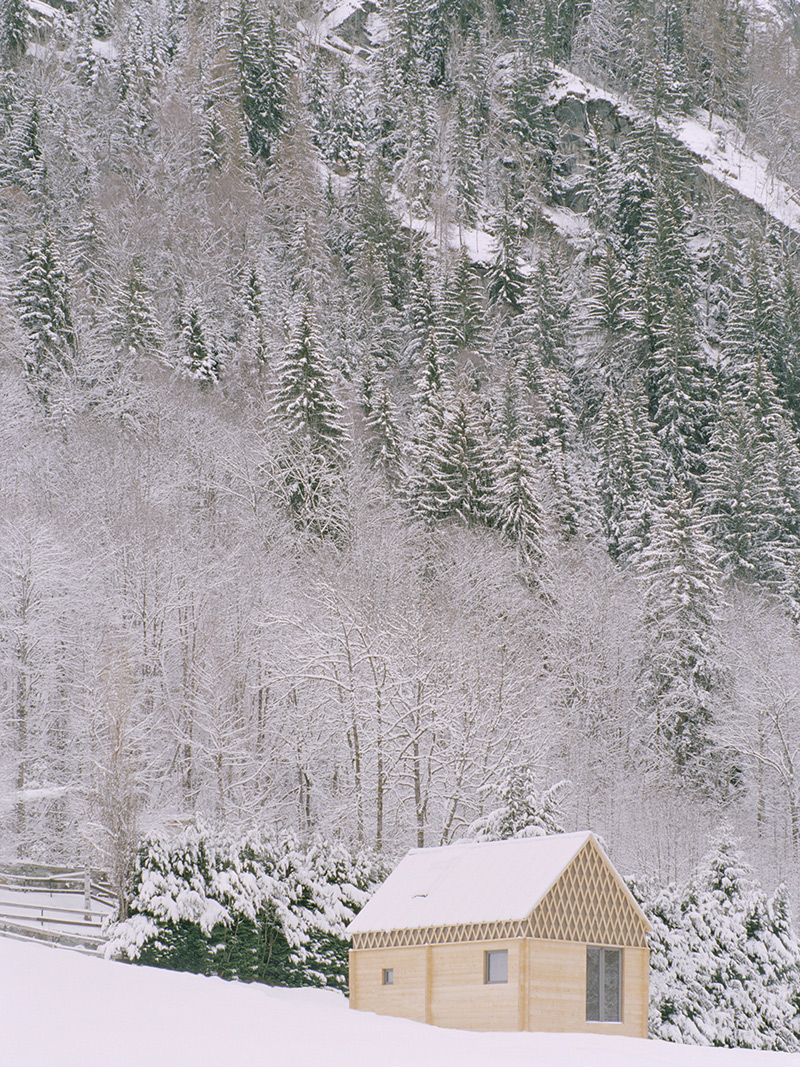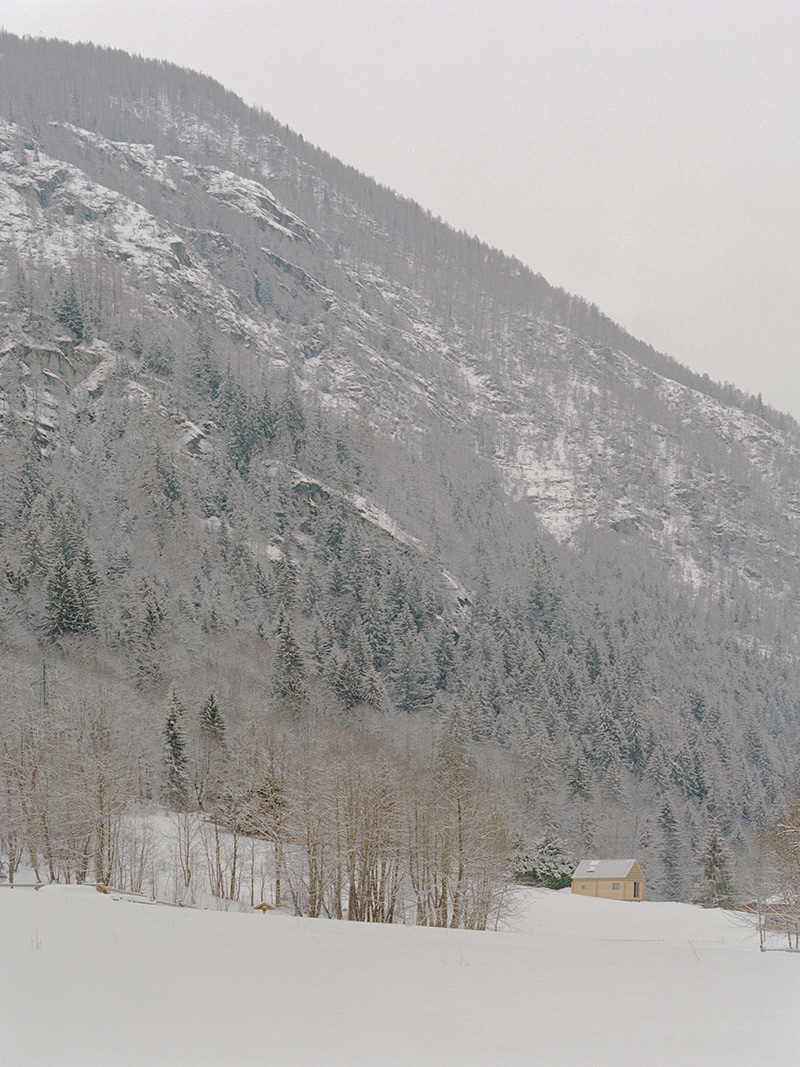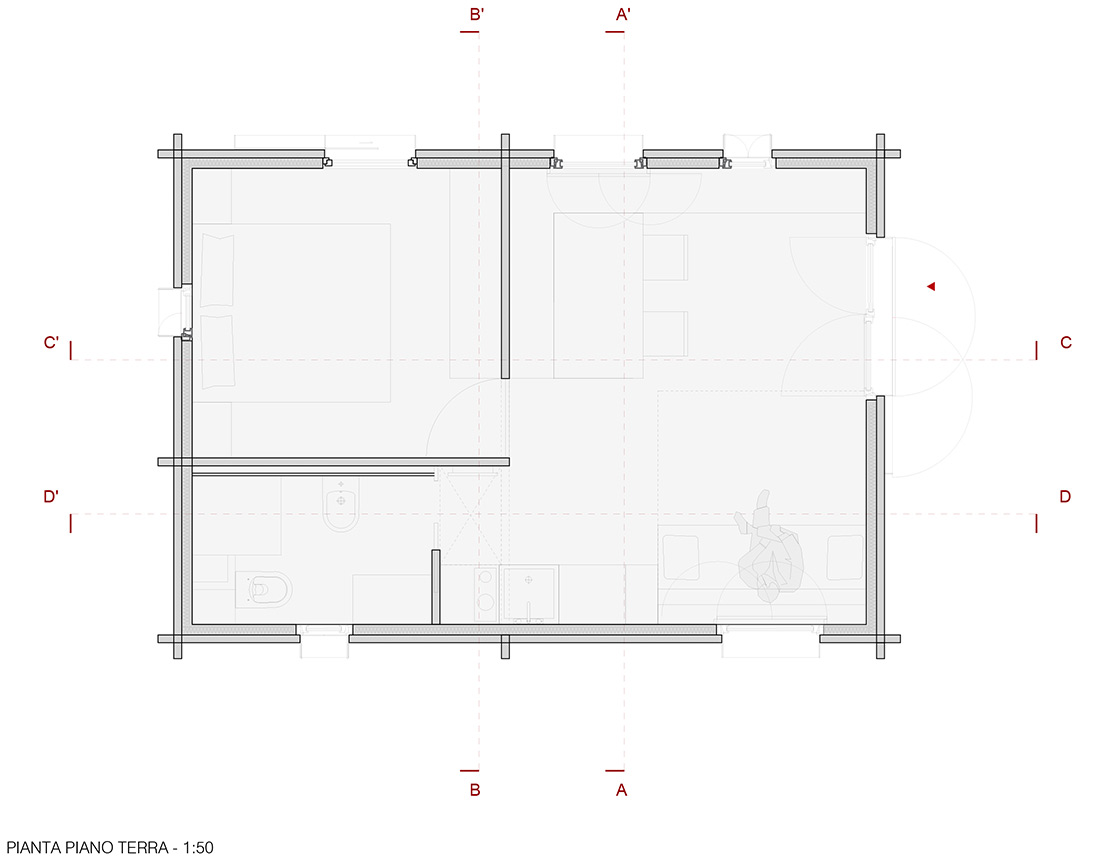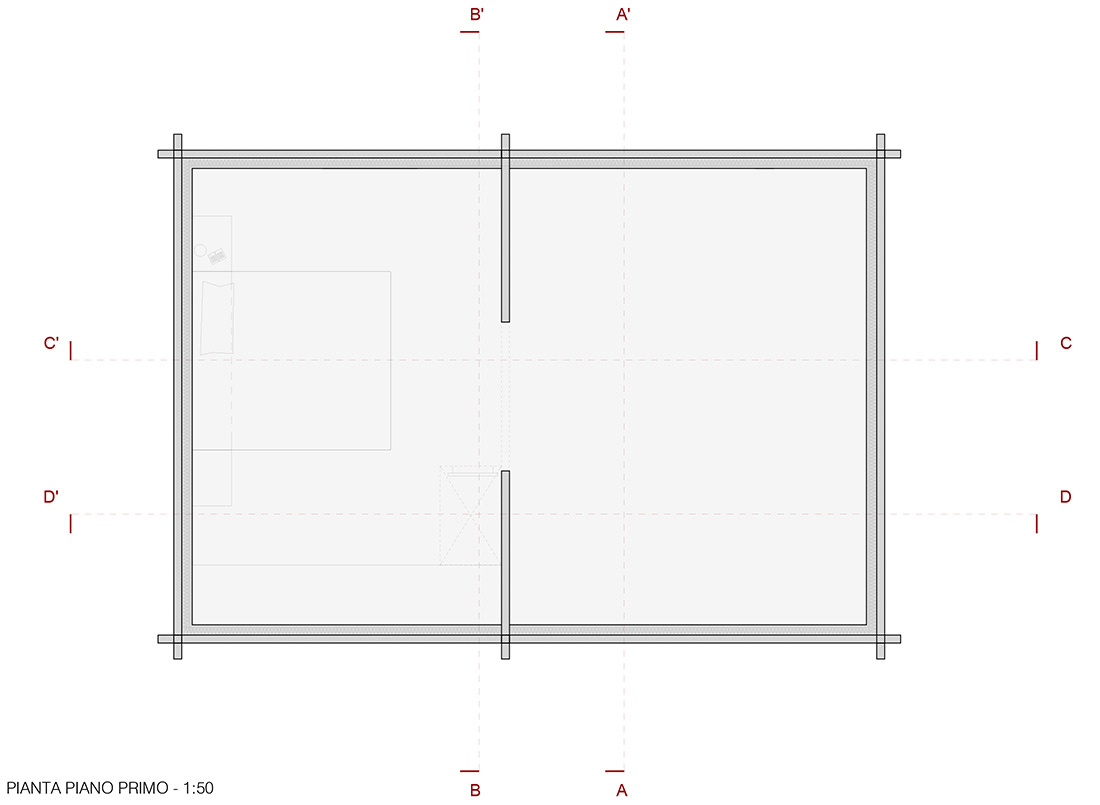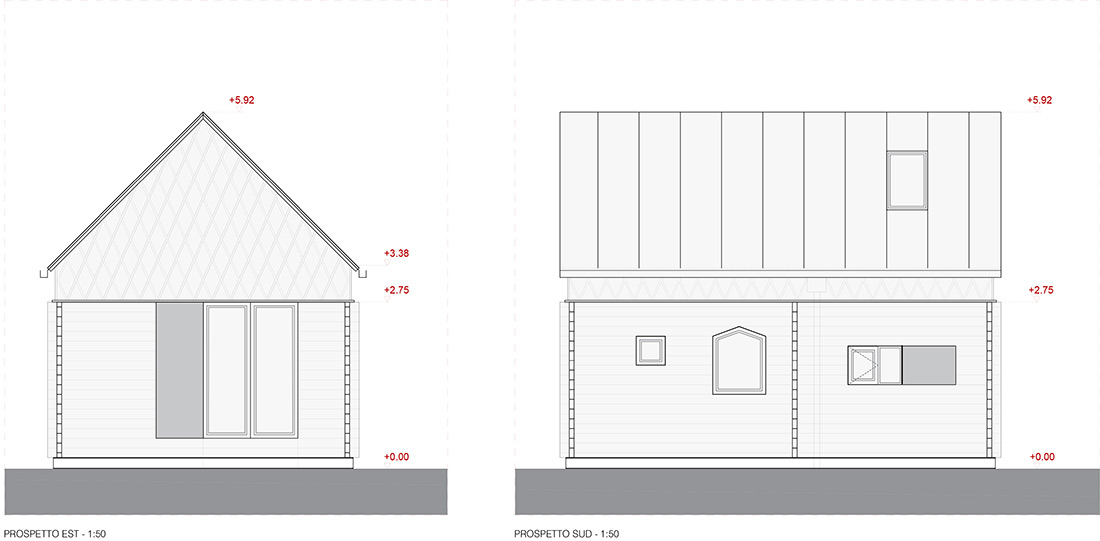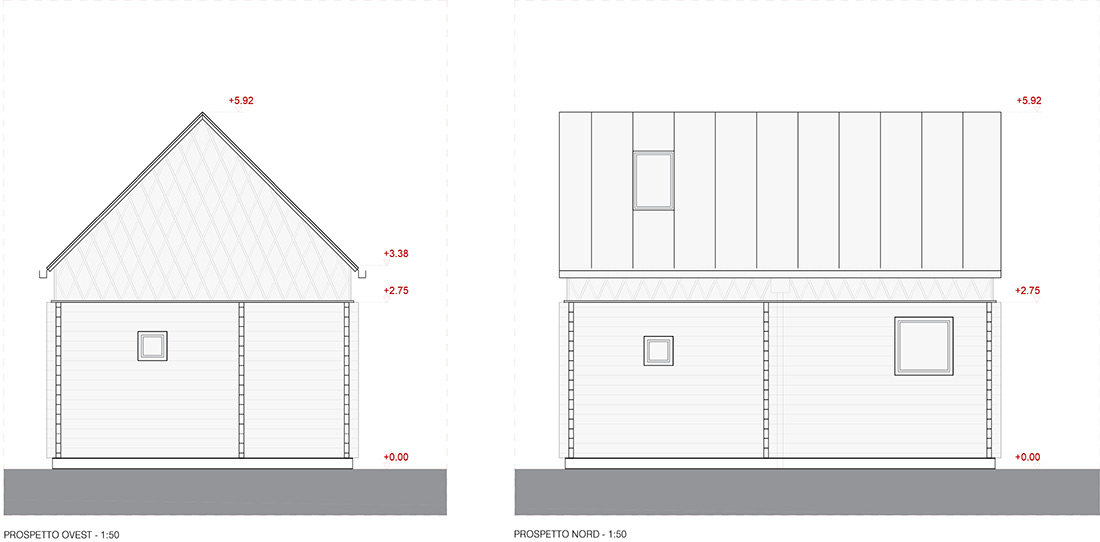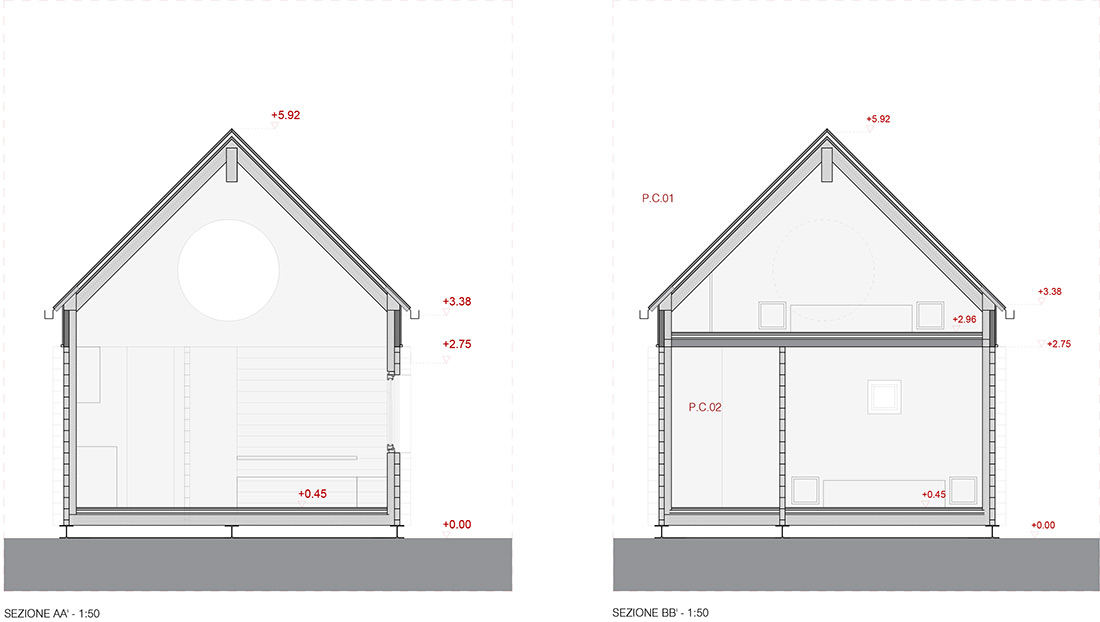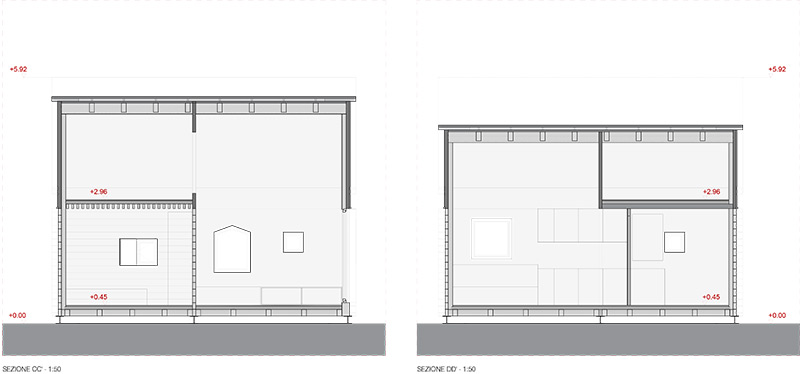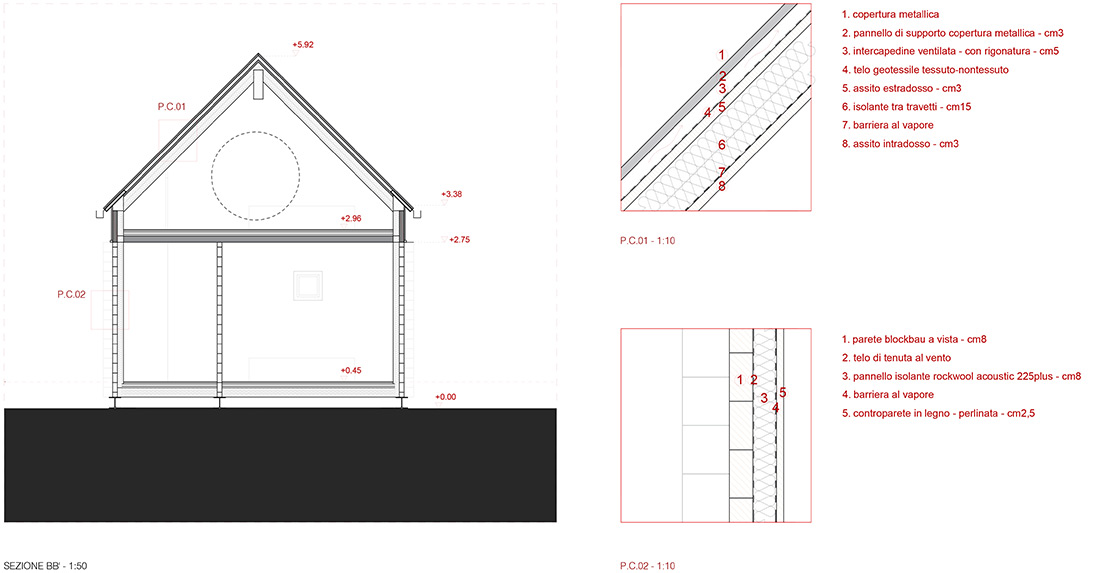 Credits
Architecture
ES-arch enricoscaramelliniarchitetto; Enrico Scaramellini, Daniele Bonetti
Main contractor for wood construction
SKYWALL S.R.L.
Client
Private
Year of completion
2021
Location
Valtournenche (AO), Italy
Total area
70 m2
Site area
130 m2
Photos
Marcello Mariana Fotografia
Related posts
Powered by