ArchimedSPS studio always intends to create a new mini world within each project, taking in consideration the client needs, the aspects of functionality and aesthetics. Pireu Fish restaurant is located in a busy street near the centre of Tirana. The new building is built adjacent to an existing Russian-era residential complex. Central to the design was the idea of implementing the restaurants strongest selling point as an artistic and architectural element in the exterior and interior of the project. The building is divided in three storeys, where the two first storeys are connected with each other through an atrium in the middle. Although the atrium connects the two first floors in a spatial way, the wooden staircase and the engraved mural with the fishing motifs from different cultures and ages (including Japanese, Hellenic, Mycenaean and Illyrian) is what connects all the floors and spaces in an artistic and conceptual way.
What makes this project one-of-a-kind?
Pireu Fish restaurant is a world that has a mini world inside of it. Every space has its own personality but all of them are connected with each other in volume or in a conceptual way.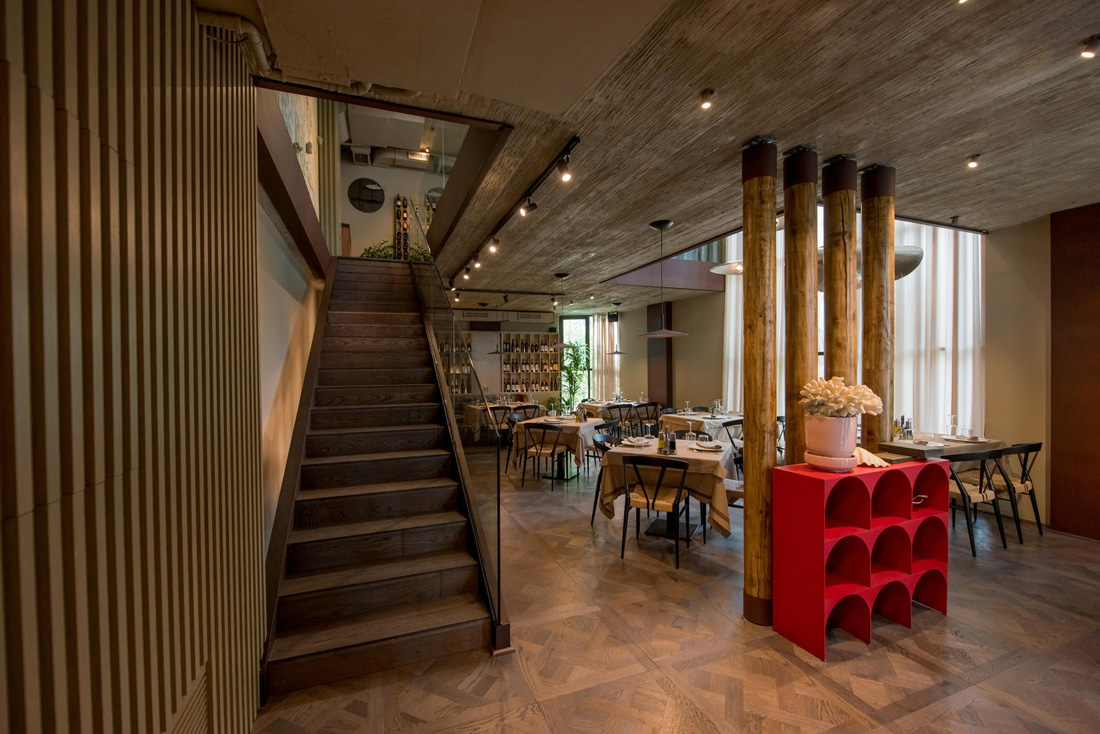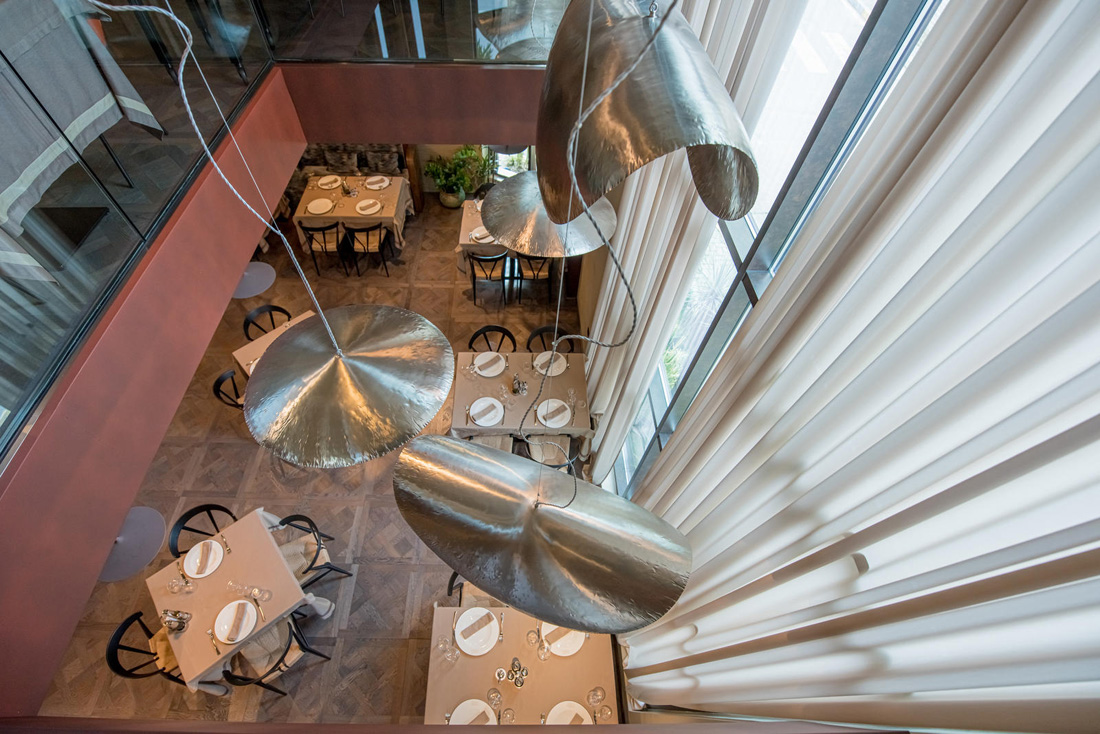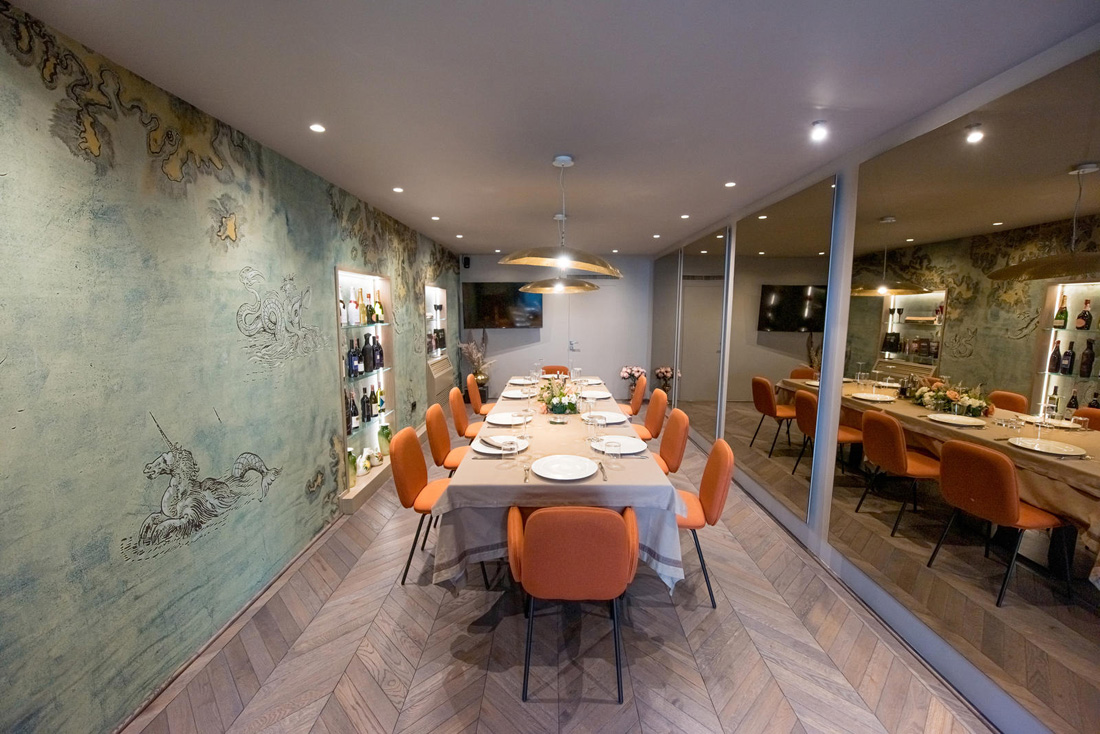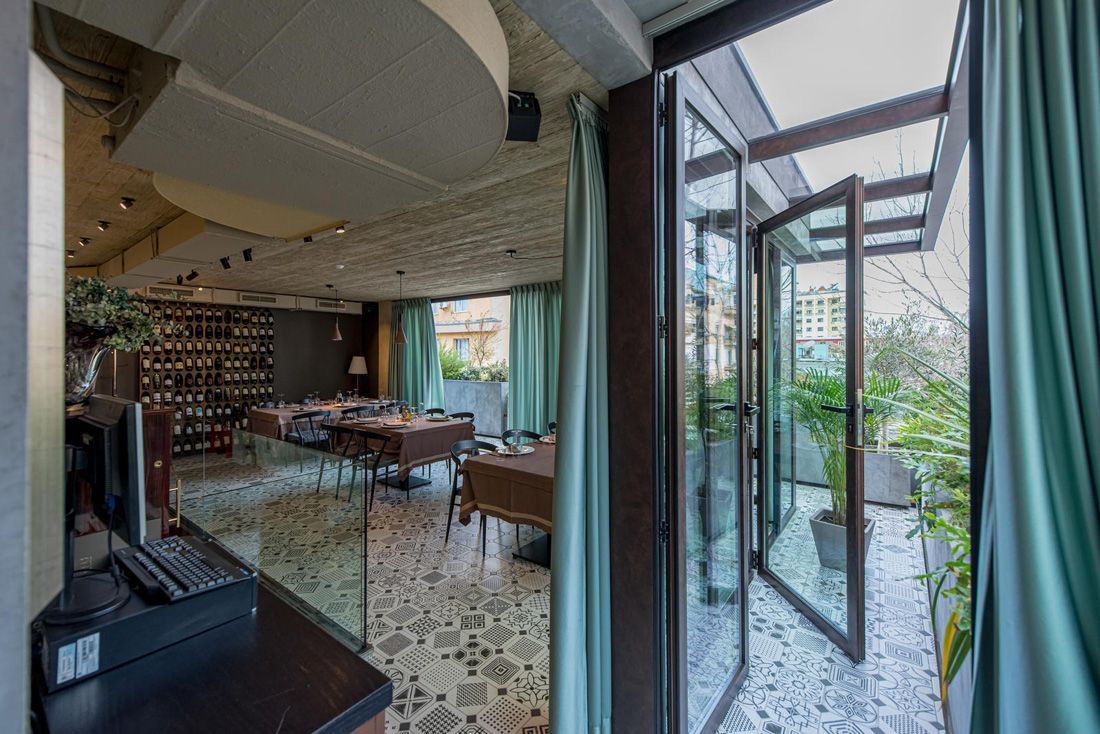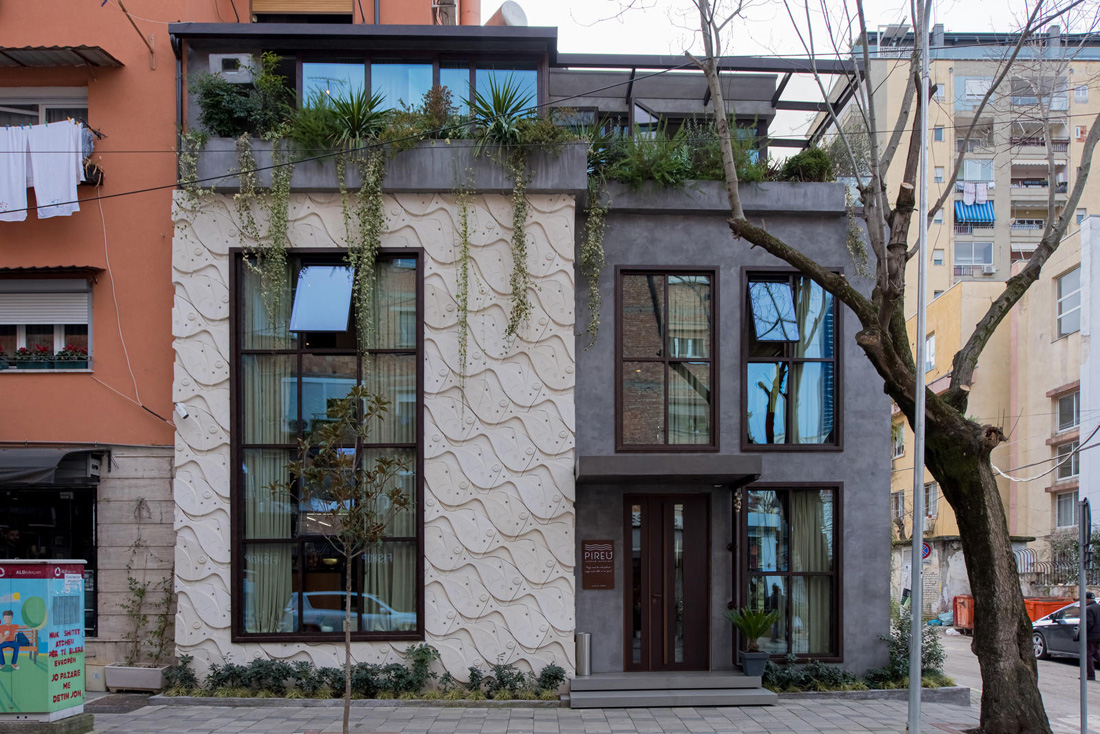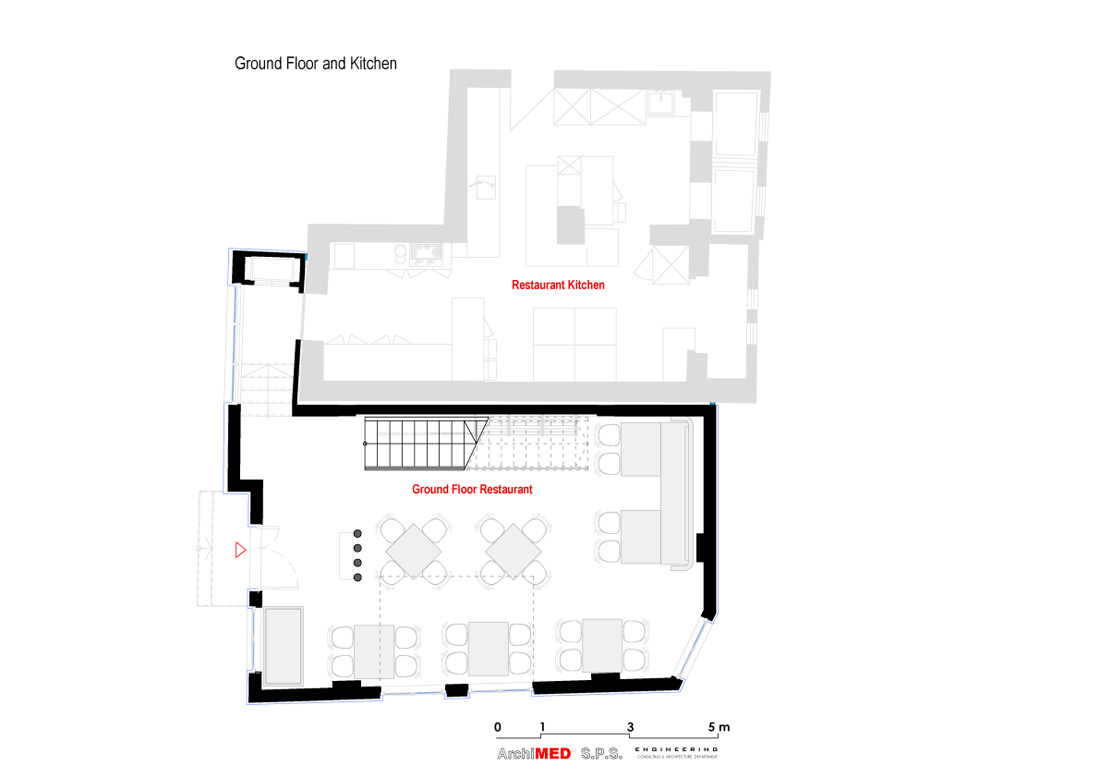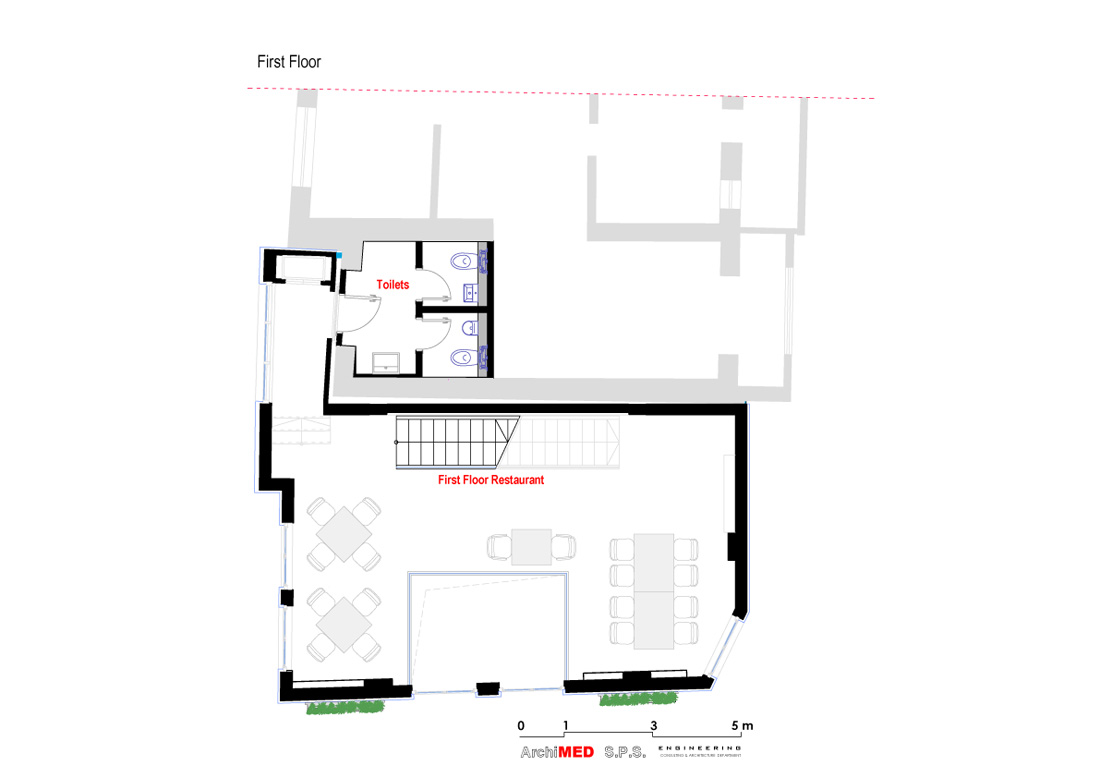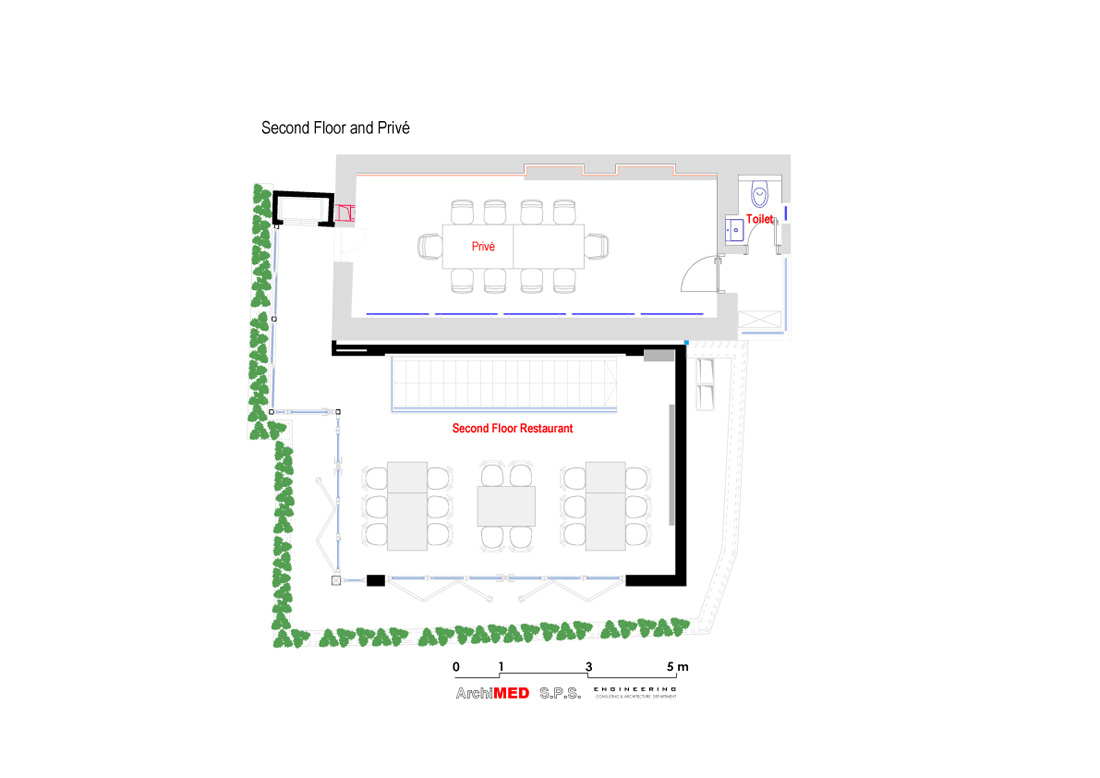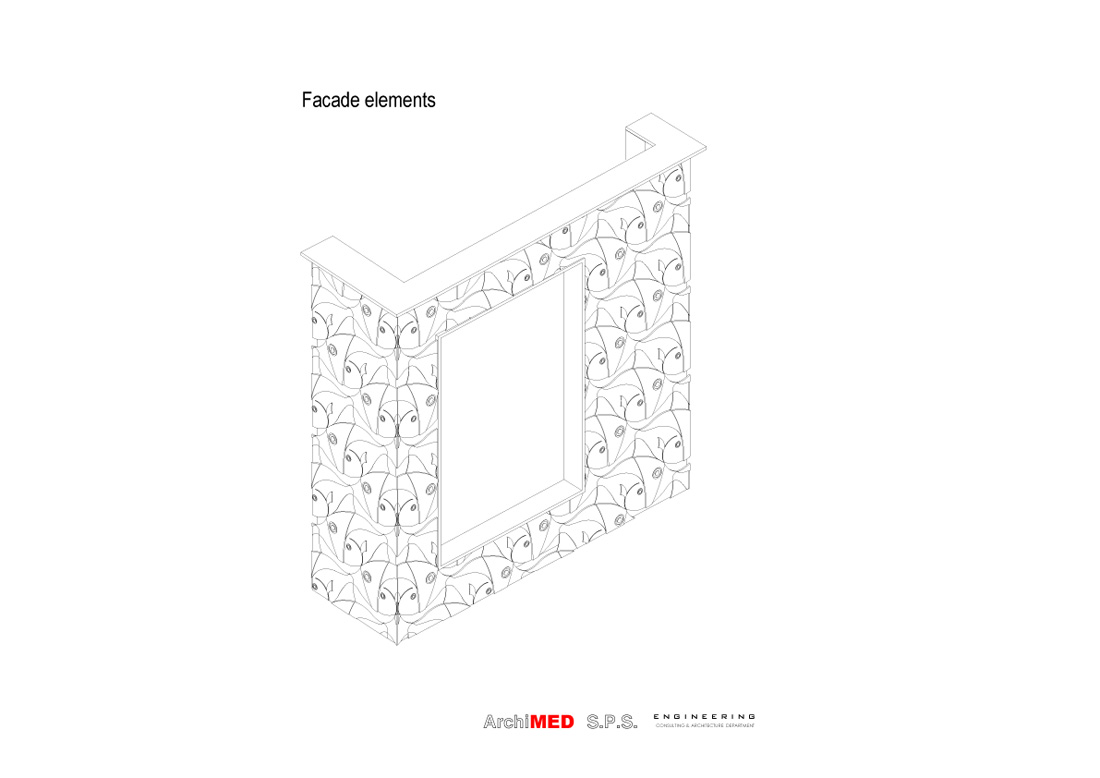 Credits
Interior
Studio Archimed sh.p.k.; Mikael Drita, Akid Fani
Client
Mr. Arjan Syziu & Mrs. Laura Syziu
Year of completion
2020
Location
Tirana, Albania
Total area
360 m2
Photos
Ergys Zhabjaku
Project Partners
Primera Group Albania, Porcelanosa Group Ltd, Cizeta Srl, Miniforms srl., A-BI-ESSE SH.P.K., Gervasoni SpA, Exenia s.r.l., Foscarini S.p.A, Parquet In S.R.L., ISOMAT S.A.
Related posts
Powered by