The bamboo plant's long life has made it a symbol of uprightness. On the other hand, spas and hammams are associated with health and well-being, pureness and cleanness.
We have combined these essential pillars with the name of the Tirana-based Spa and Hammam, in order to create a purely minimalistic interior space, which gives a sense of relaxation and hygiene during treatment. The melting of smooth white marble and wood results in clean and warm lines. While massive wood introduces an organic dimension to the space, concrete delivers a sense of stillness. The use of moss and the bamboo-inspired lamps complete the space with a forest-like feel.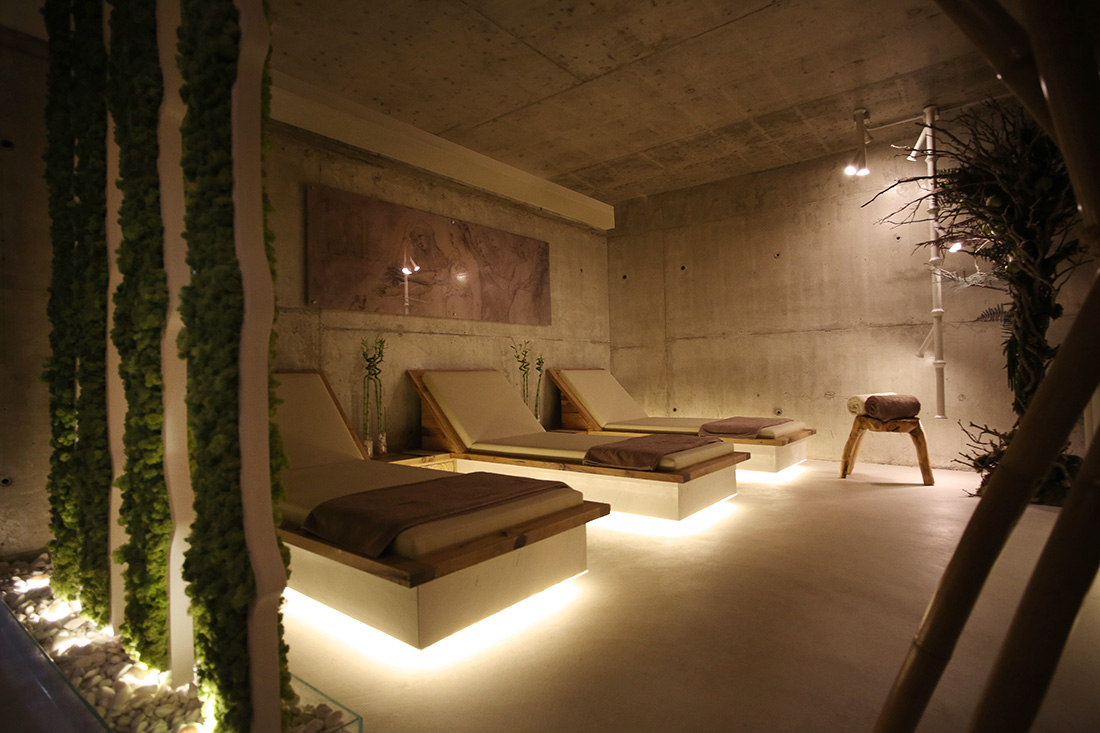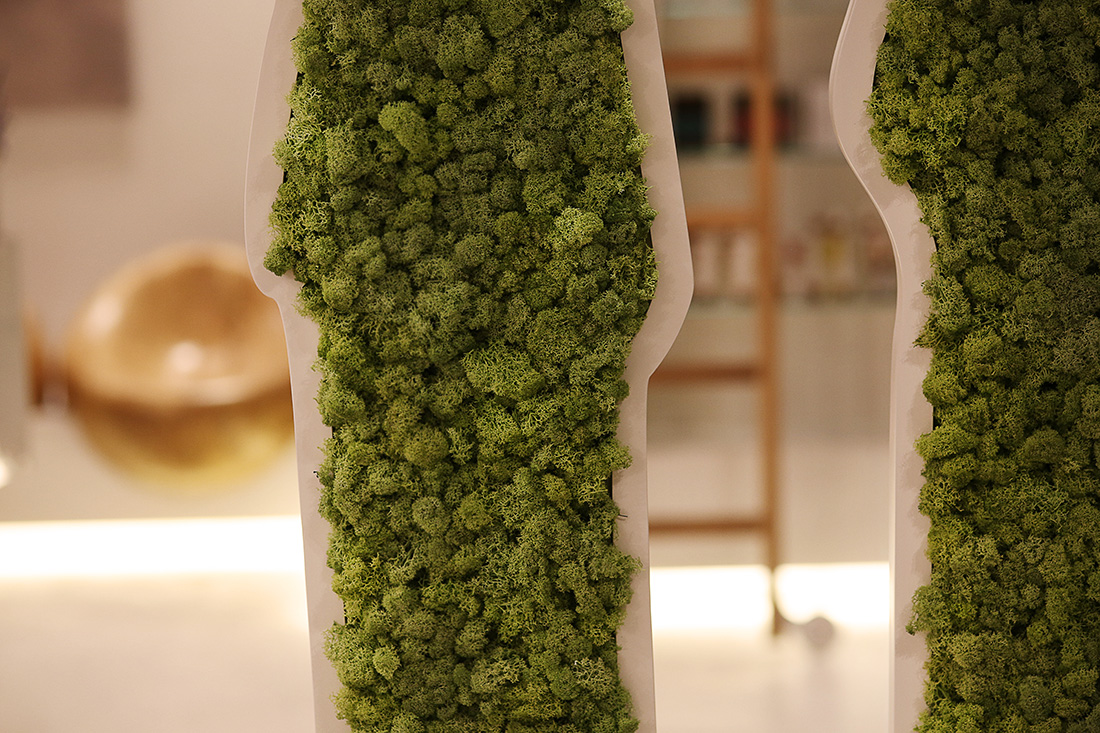 What makes this project one-of-a-kind?
Like most of our interior projects, this project also is one of a kind, because most of its products inside are custom designed for this space. You will find the association with the shape of bamboos everywhere; starting with the lamps, the metal grids, moss dividers etc. We started with the identity design and unfolded the same identity inside the interior.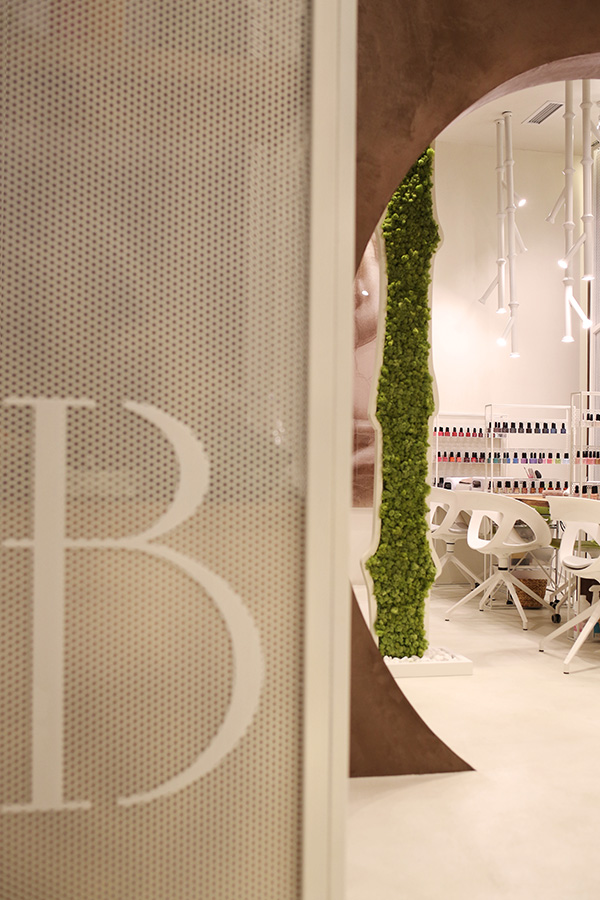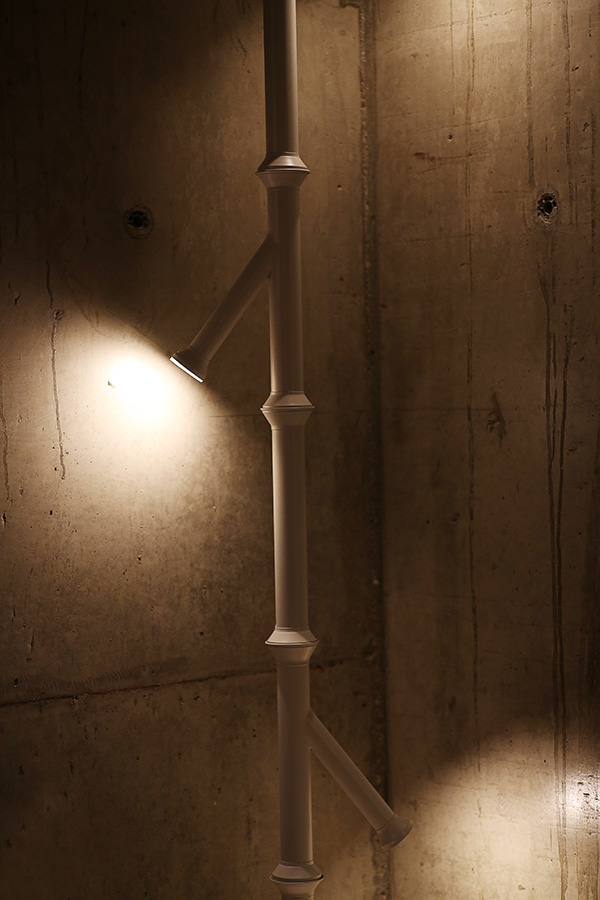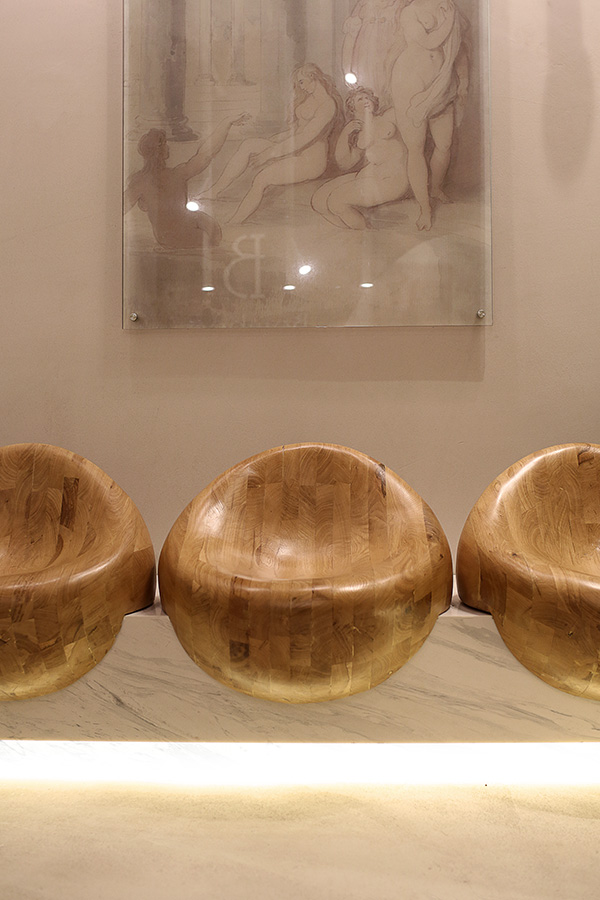 About the authors
MOLOS Group is a creative design company, founded in 2001, based in Prishtina, Kosova. Through its rapid and successful evolution, it bloomed into a respected practice with a high reputation in its home and Southeast European market. It is characterized by creativity, innovation, aesthetic, uniqueness and quality in the services it encompasses architecture, design and animation. After achieving major success and being honoured with awards, the company started expanding its market by opening offices in London and Tirana, thus boldly facing new challenges.
FILE
Authors: Ilir Blakcori / MOLOS
Client: Bamboo Spa and Hammam
Photos: MOLOS
Location: Tirana, Albania
Text provided by the authors of the project.