This 4.1 m high tree-less tree house was created for a family who longed for a tree house but had no mature trees. Designed in collaboration with their children, ideas were developed around creating a den with an elevated look-out or crow's nest that could only be accessed by them. The children's favorite cartoon, Danger Mouse and his reluctant assistant Penfold, heavily influenced the design. Penfold's codename 'Jigsaw' gave license to develop a geometric frame that looks like the way it is built. The starting point was to design an entirely expressed timber frame structure, sufficiently abstract to allow the children's imagination to run wild. The structure needed to be prefabricated in pieces and carried through the house. The resulting design is a series of triangular Douglas fir frames which combine to make a truncated pyramidal form. The Siberian larch slatted cladding has a stainless-steel cable lattice to encourage climbing plants and ultimately create the sense of a tree that never was.
What makes this project one-of-a-kind?
The children were set on having a tree house but were prevented by not having any trees. The new space feels completely like a tree house and allows the children to climb within the space.The design was created in full collaboration with the children.Not only does it meet all their requirements, but it also sits elegantly within the surrounding landscape. Creating an attractive play space was particularly important due to the garden being located within an affluent residential area. It was crucial that we did not upset any of the surrounding neighbors. The attractive geometric form is beautifully detailed and uses materials that are commonly found within the garden. The cable lattice encourages plants to climb and grow over the structure.Timber was the natural material choice, not only does it ensure sustainability, but it also reflects the original tree house concept. We have ensured longevity by designing a structure that can easily be taken down when the clients move and re-erected elsewhere. Prefabrication ensured that time onsite was kept to a minimum.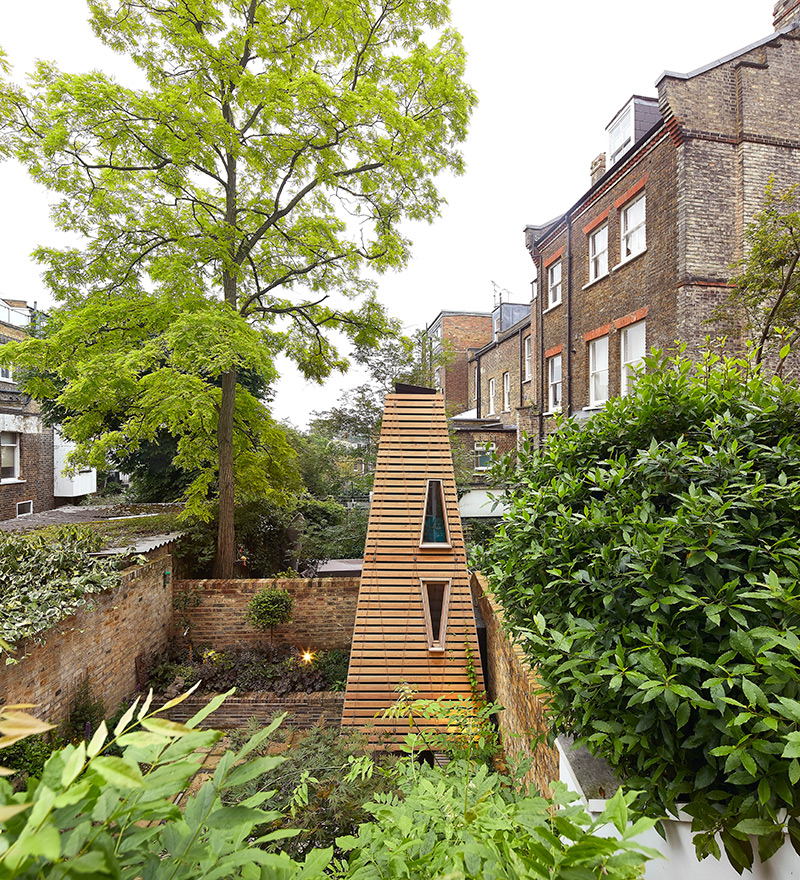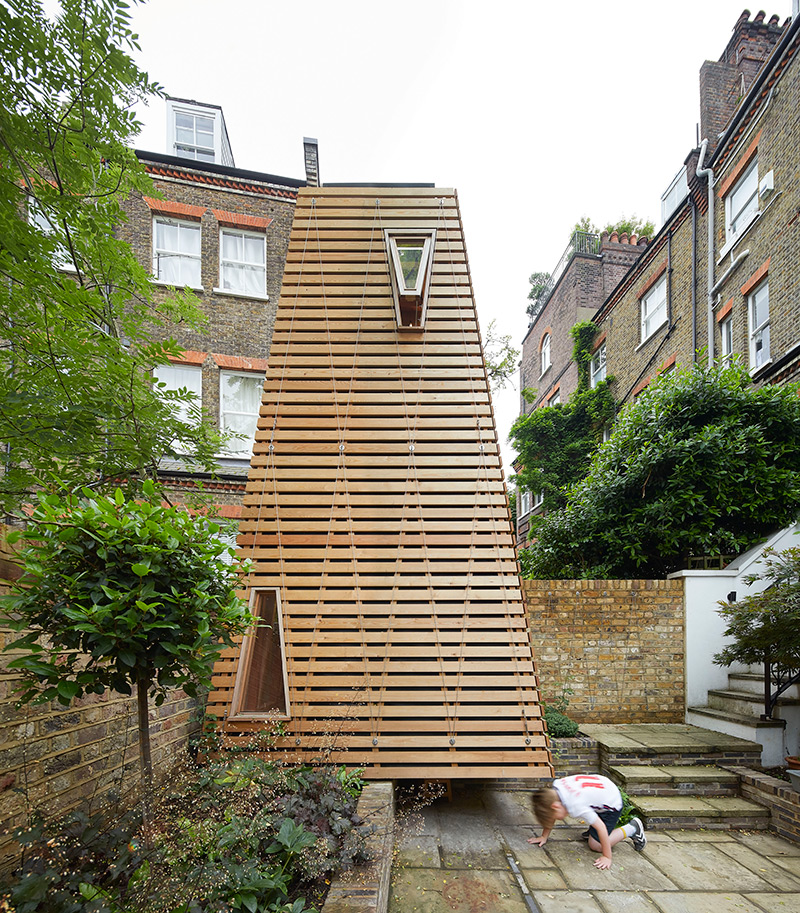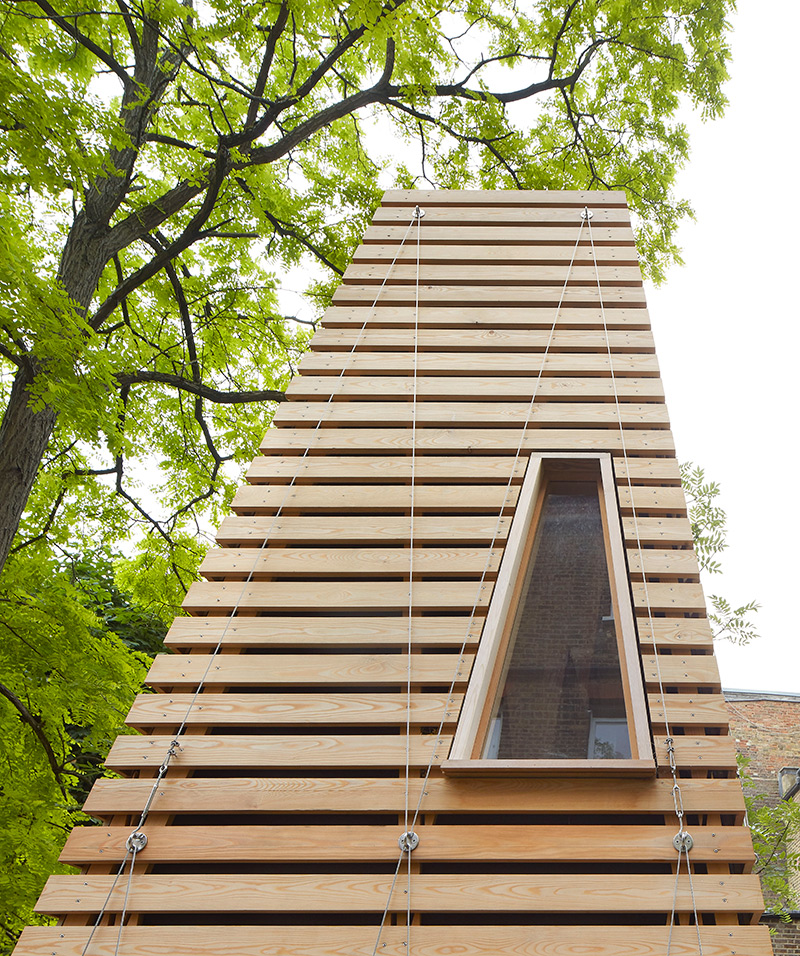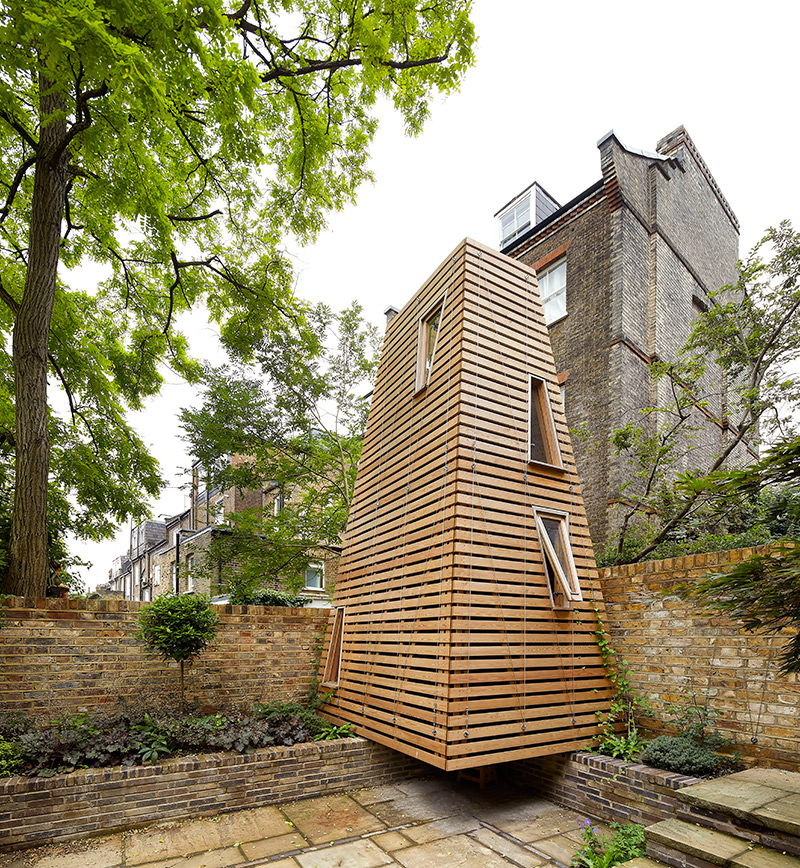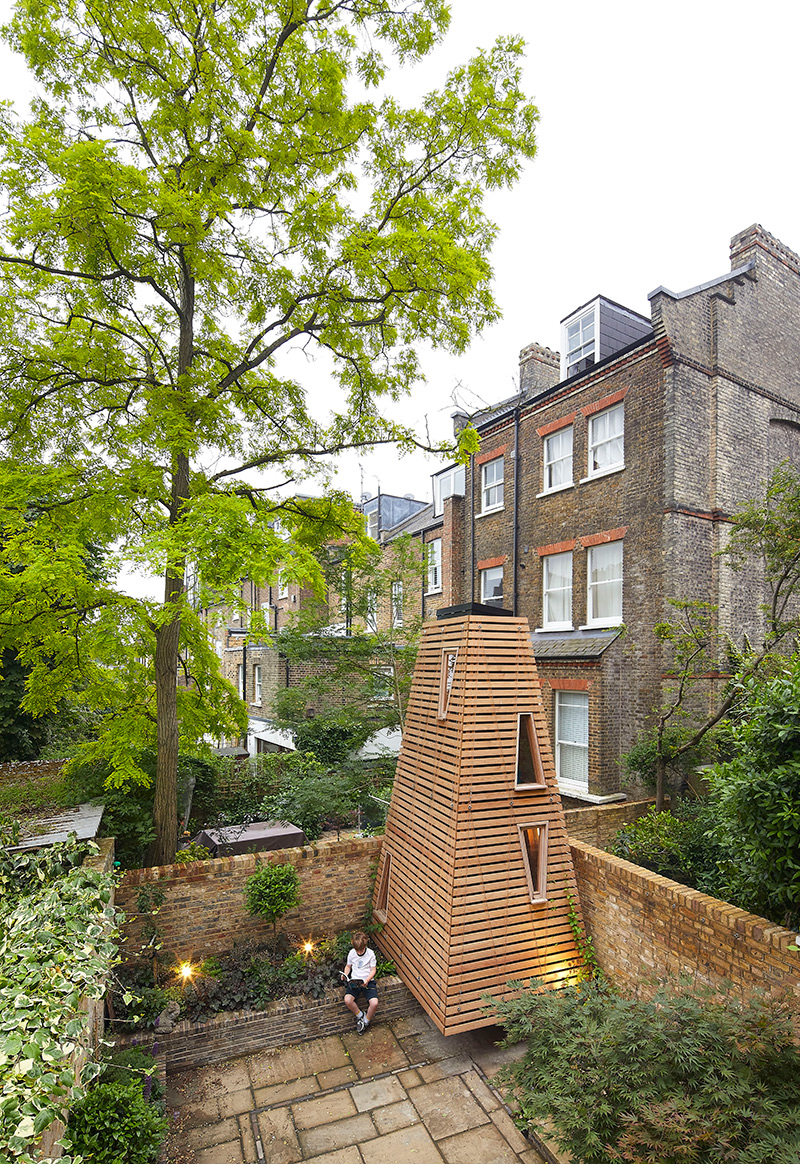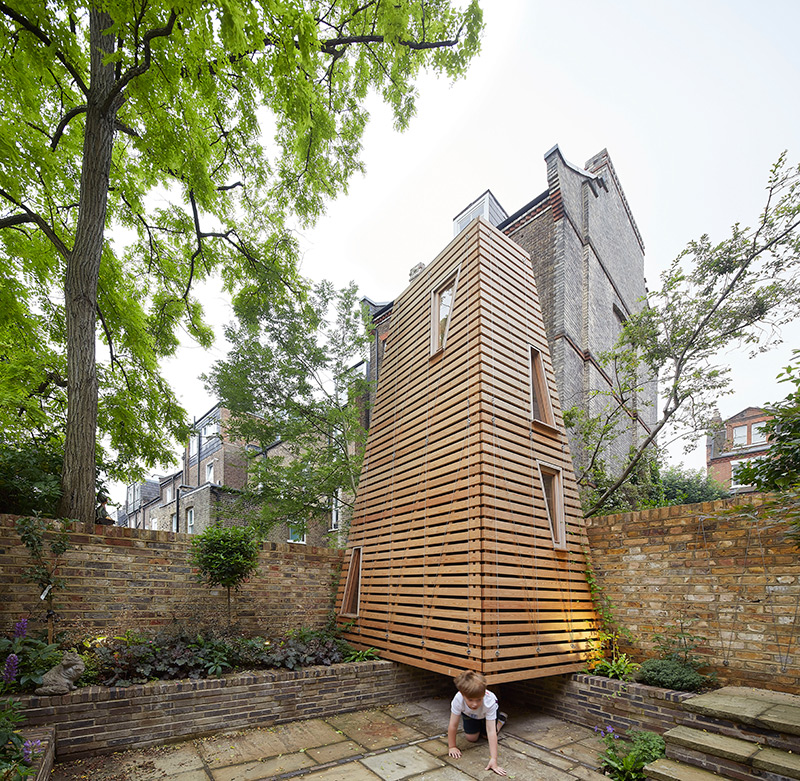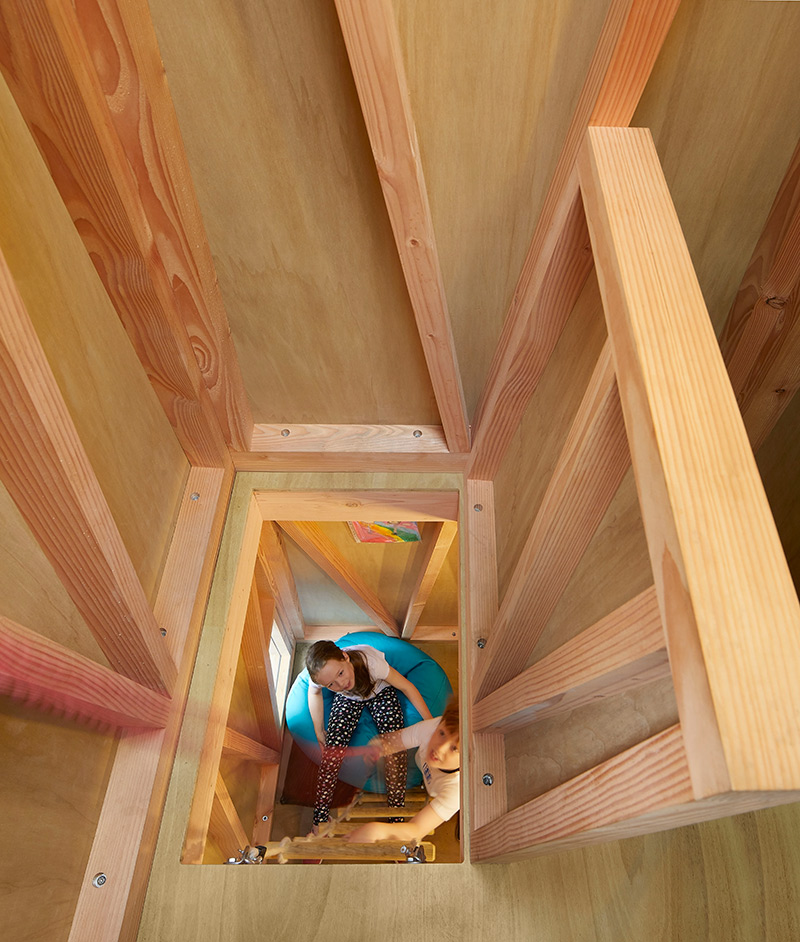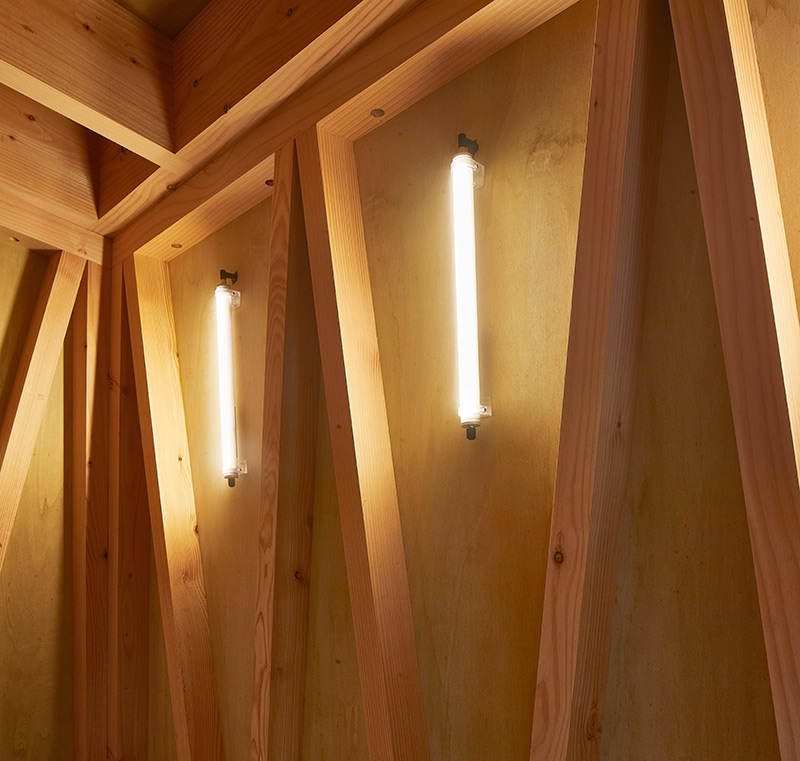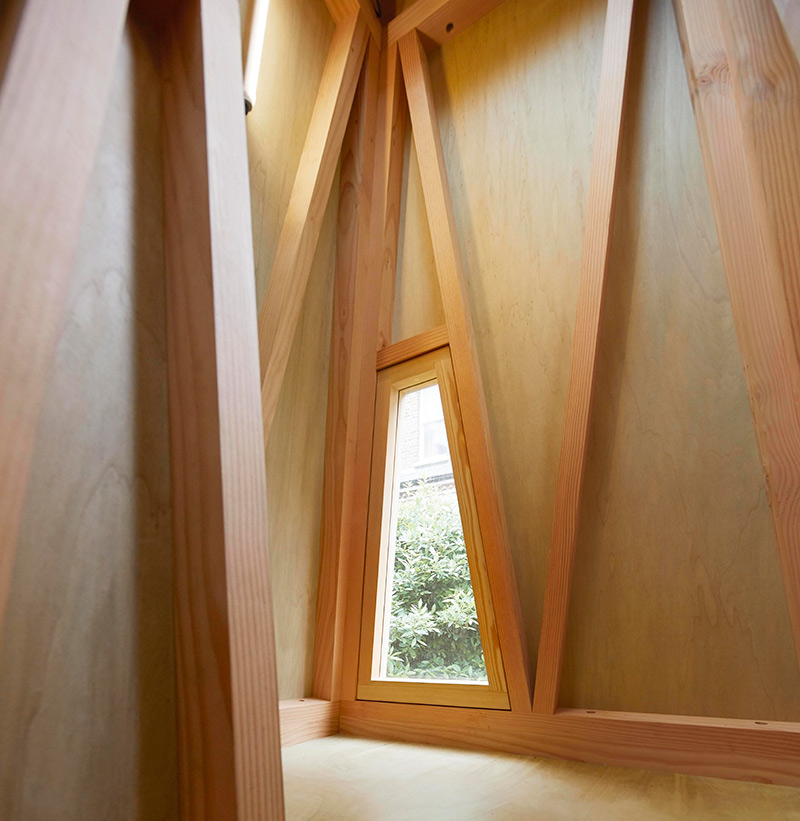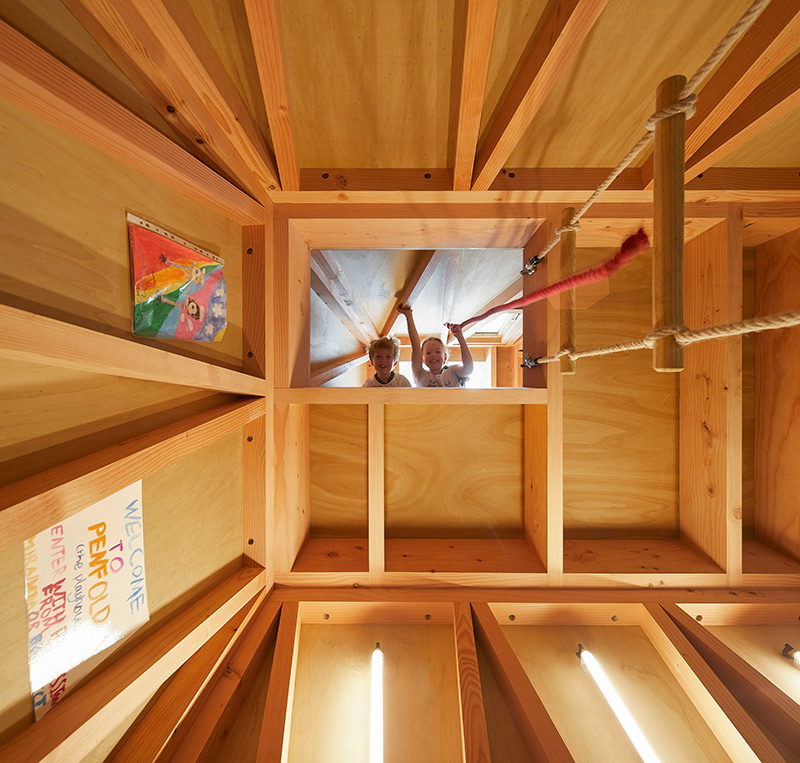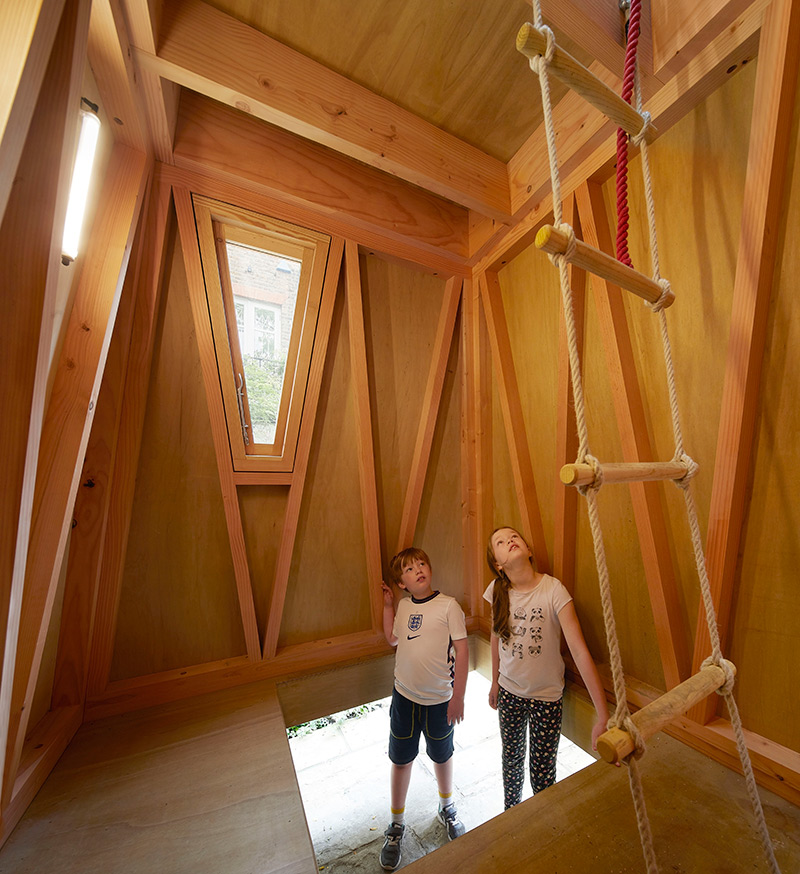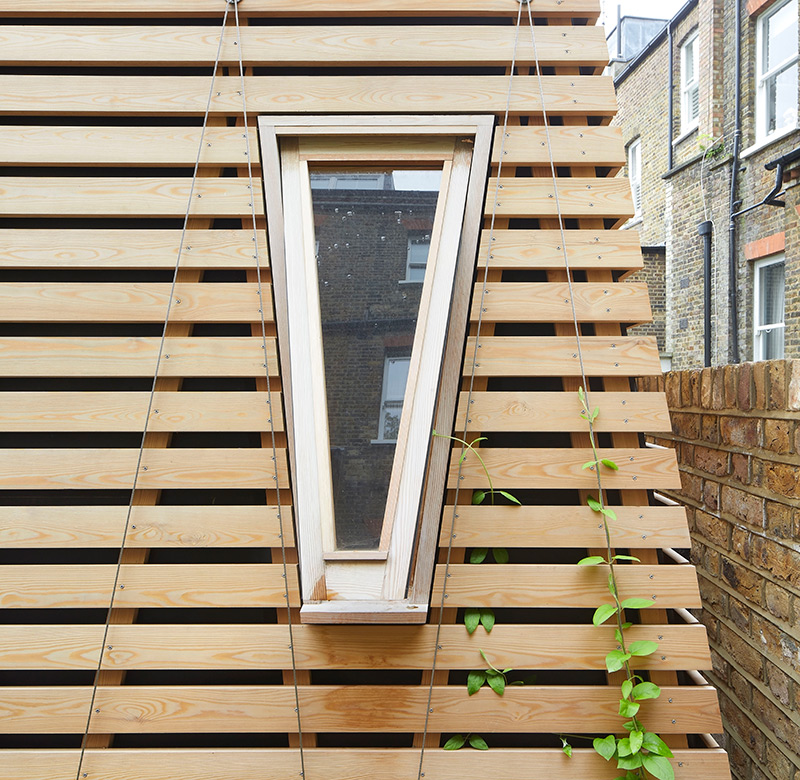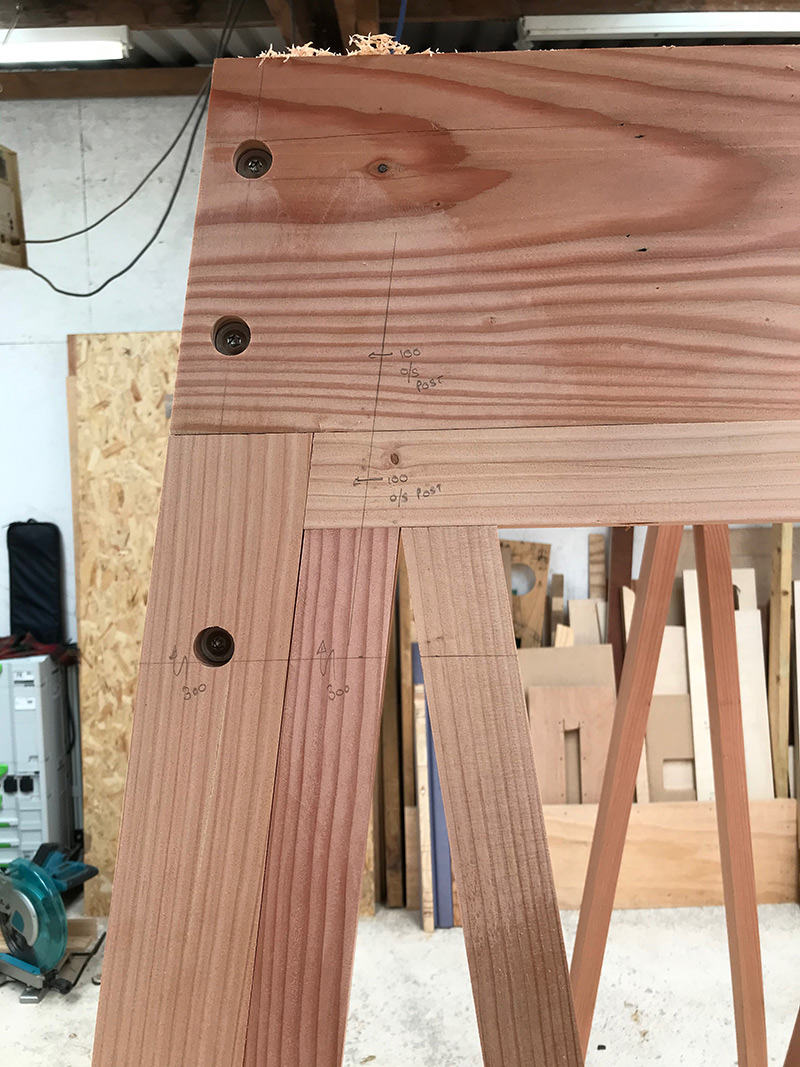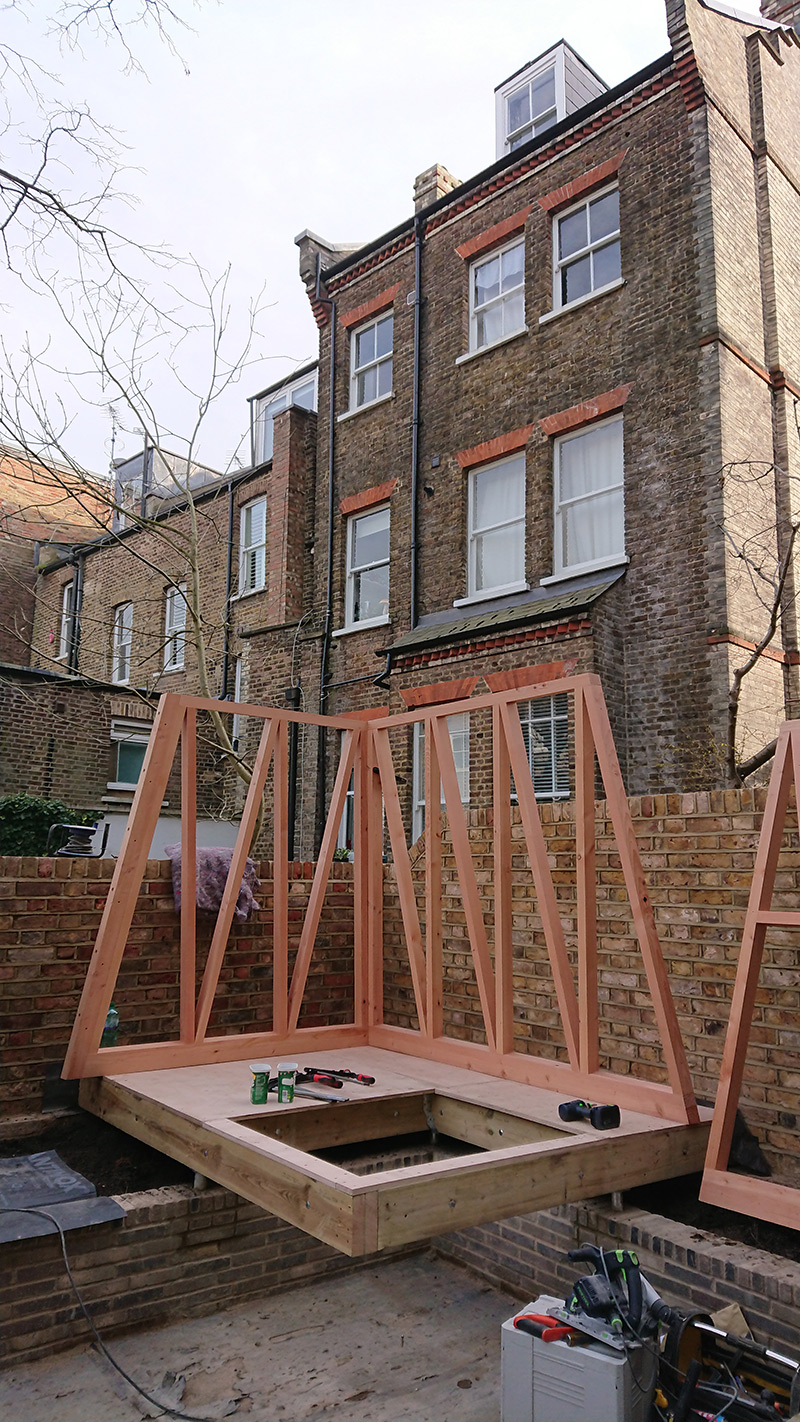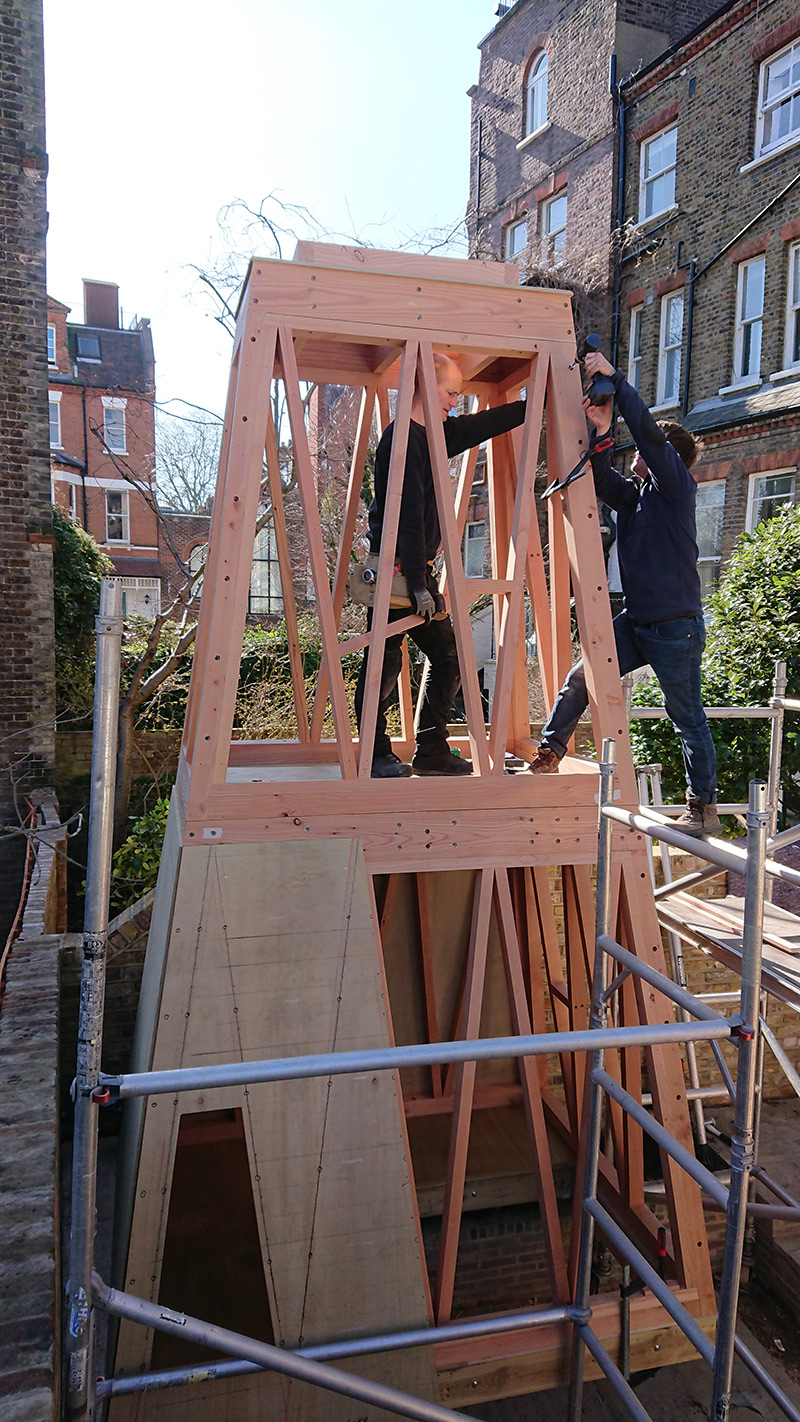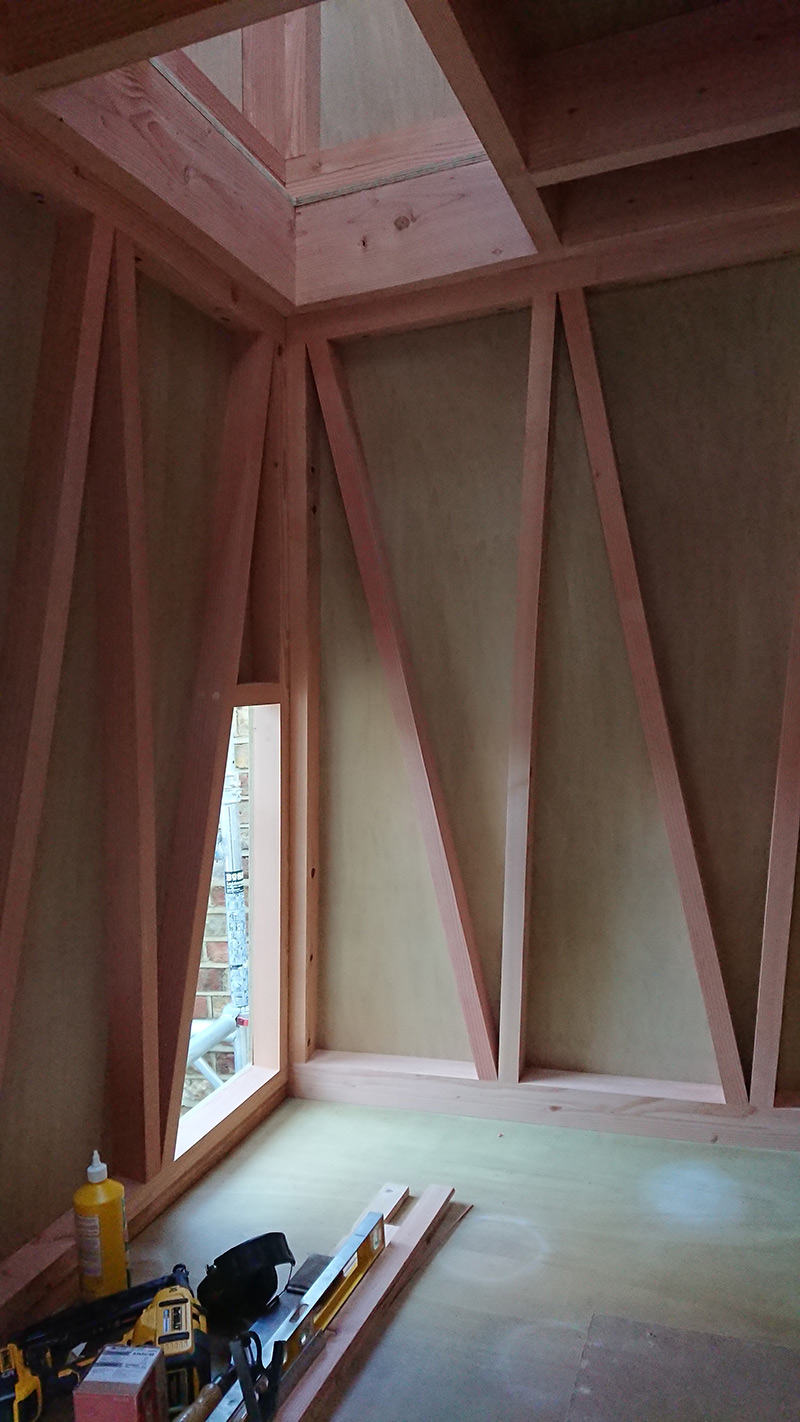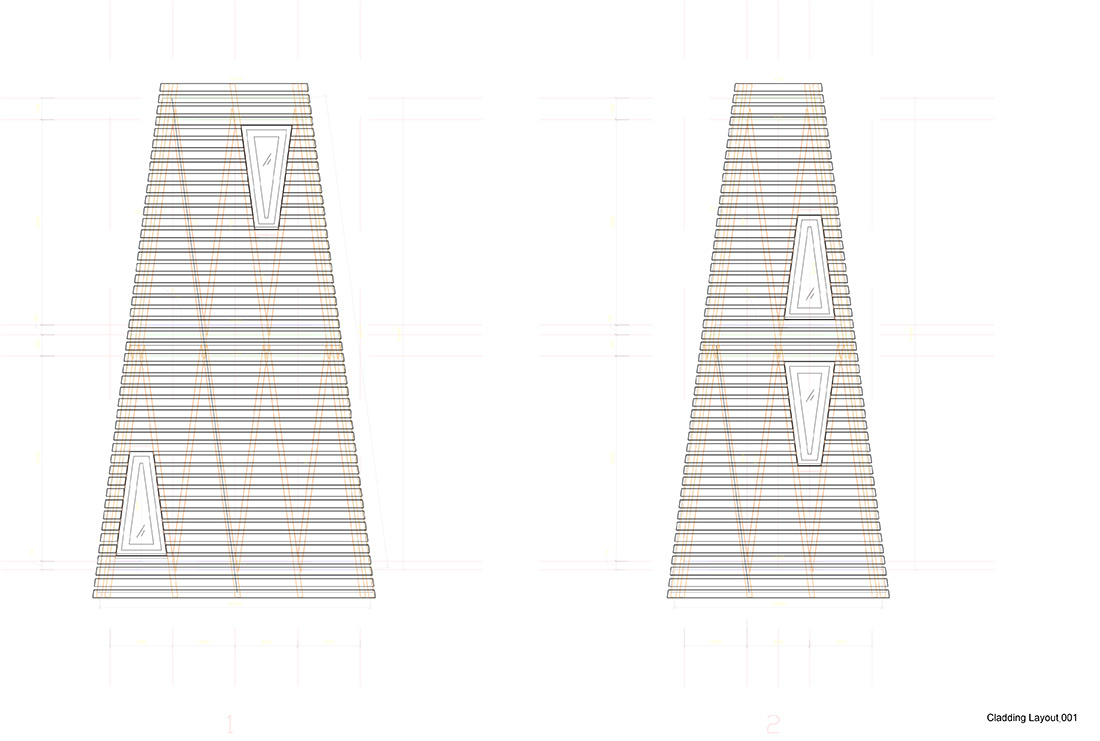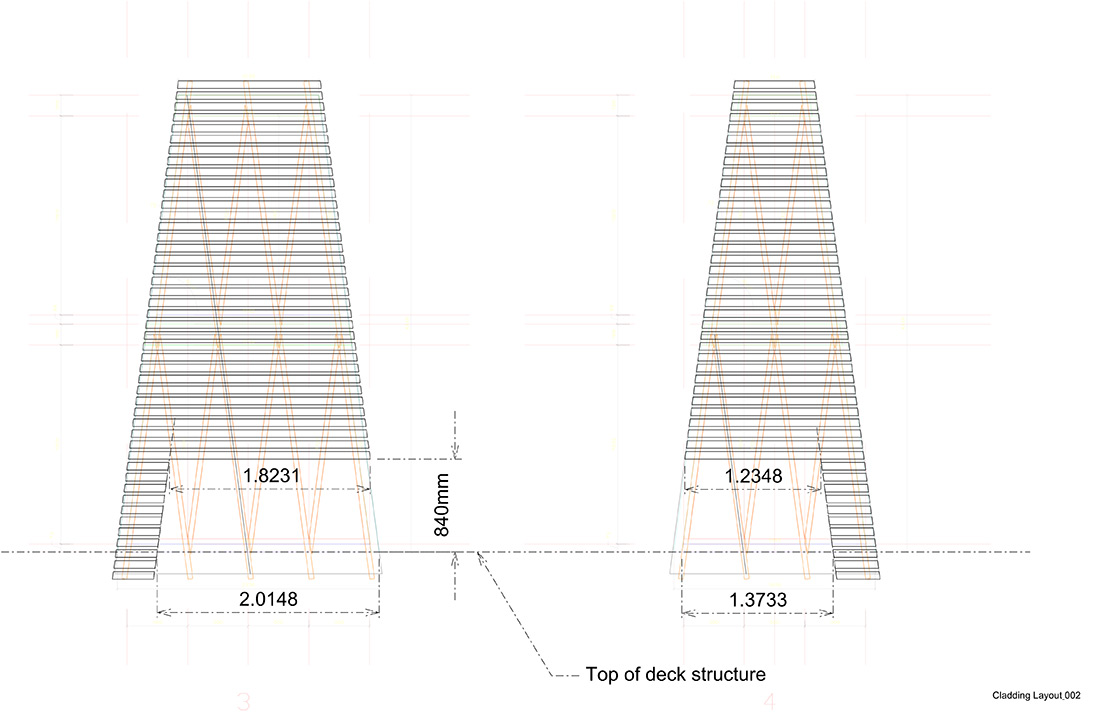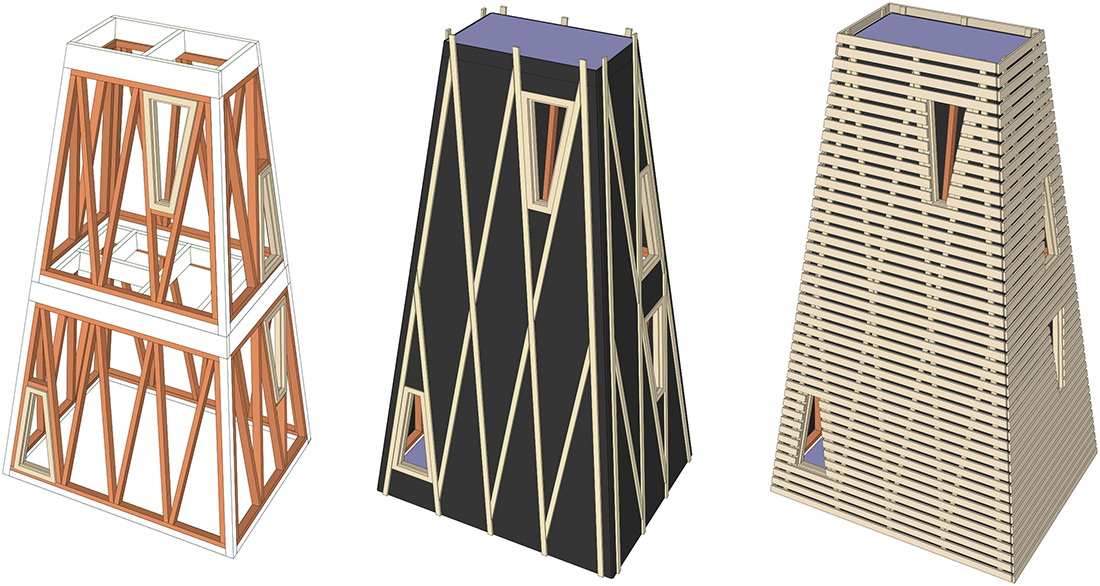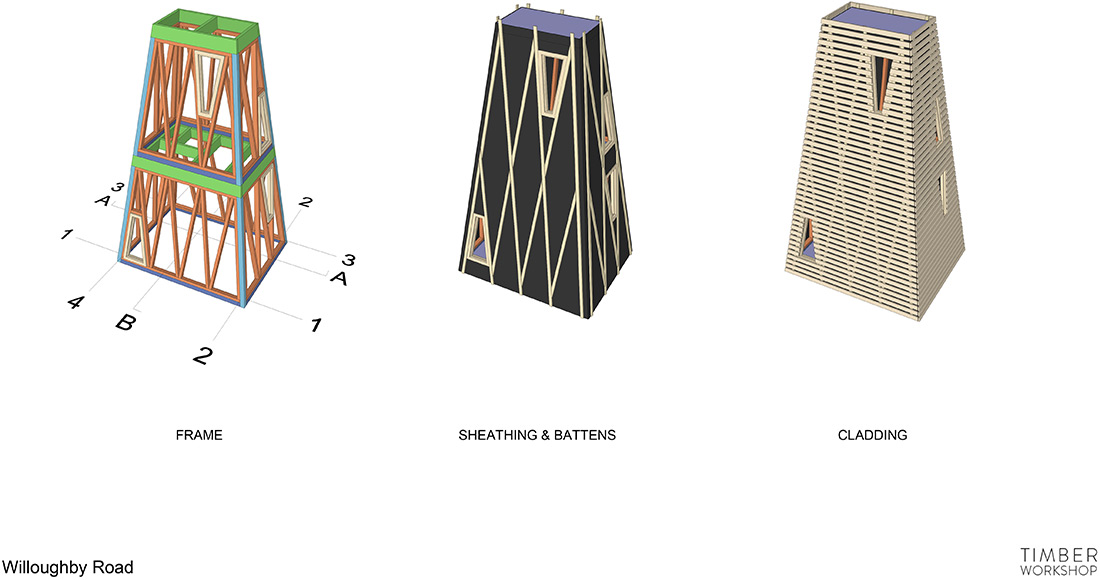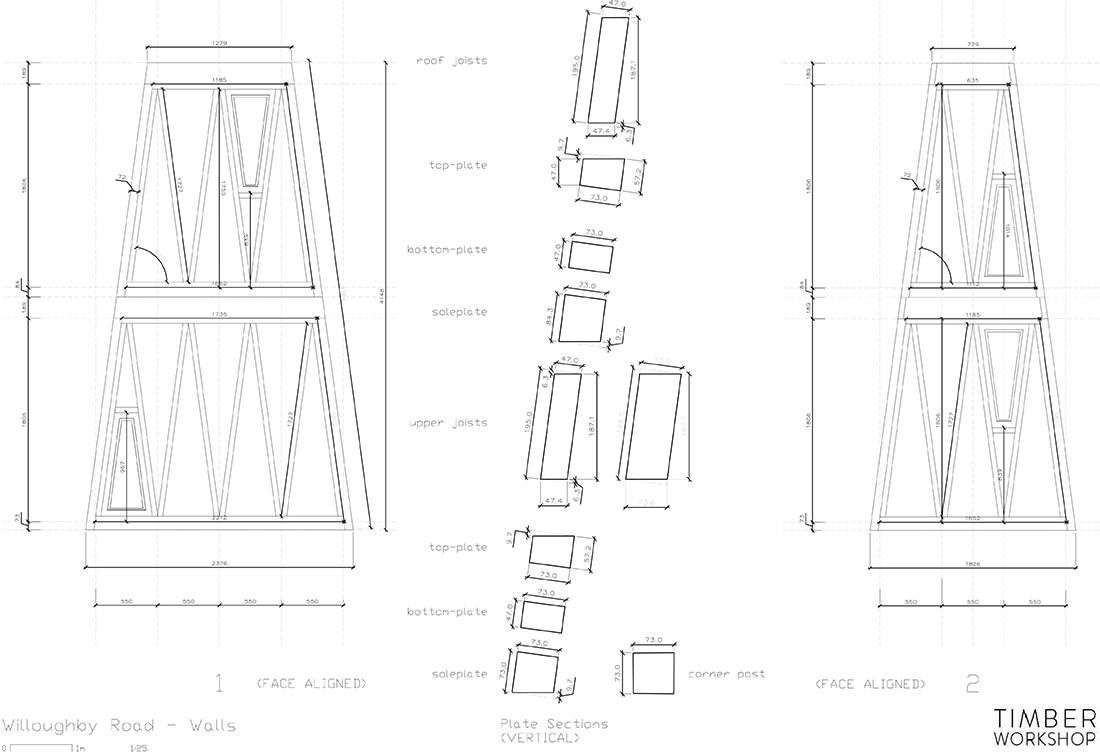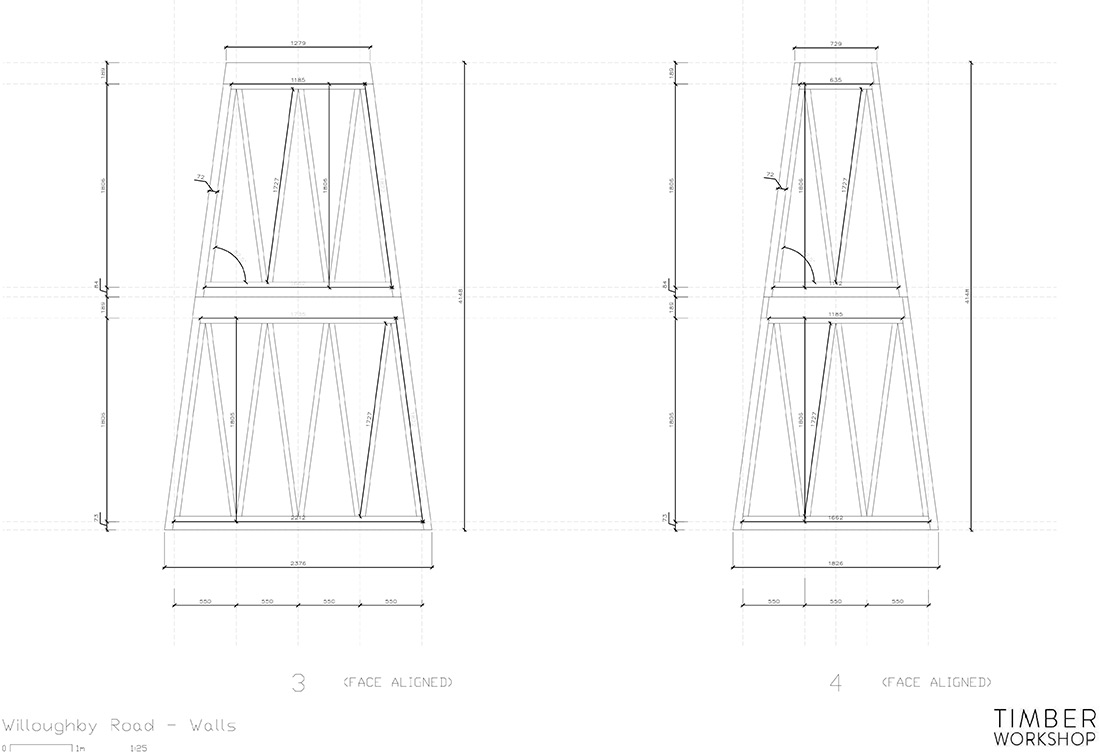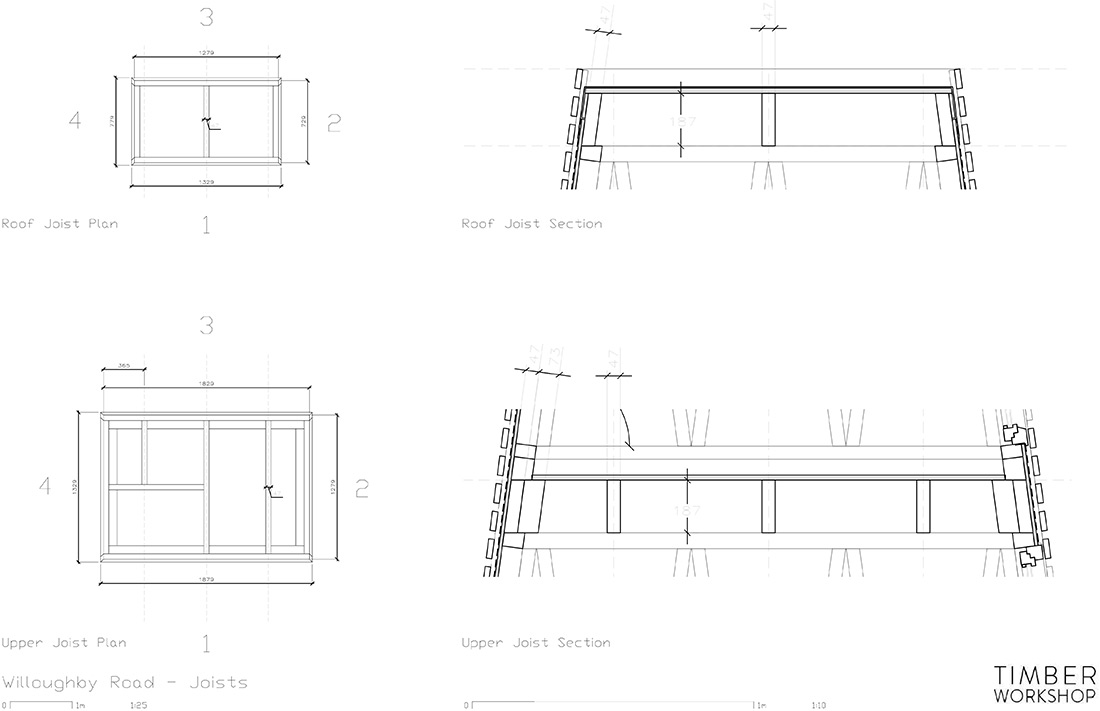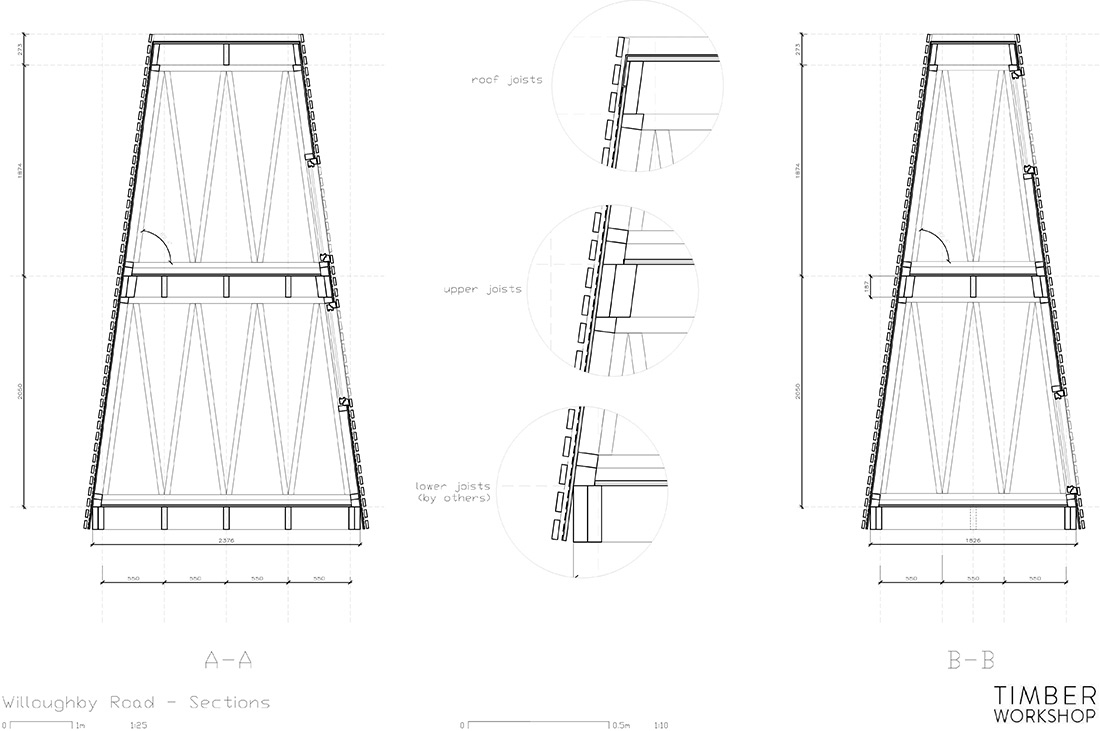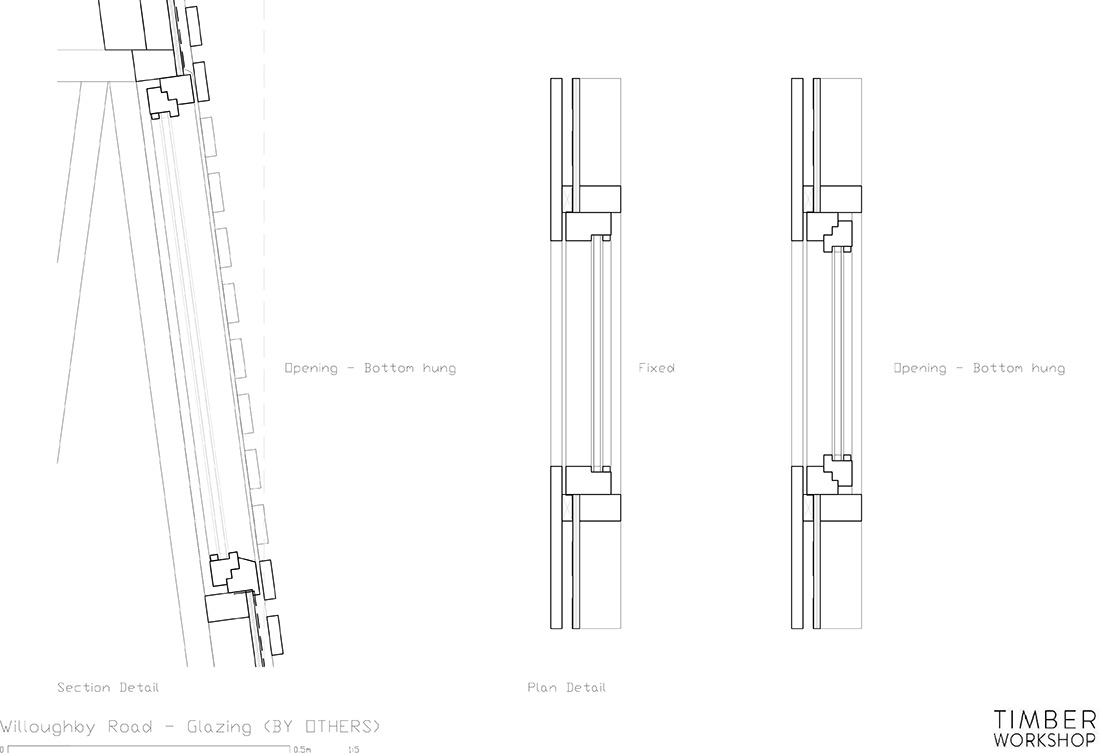 Credits
Architecture
De Matos Ryan
Client
Private
Year of completion
2021
Location
London, UK
Site area
Height: 4.1 m
Width on long side:
2.38 m at bottom, 1.28 m at top
Width on short side:
1.8 m at bottom, 0.7 m at top
Photos
Hufton + Crow
Project Partners
Redline Building Services Limited, Price Myers LLP, Timber Workshop Limited
Related posts
Powered by