A short walk upstream from the centre of Inverness, on the banks of the river Ness from which the city takes its name, a contour of Clashach stone frames a 90-metre portion of the river from its banks. The Gathering Place echoes the shape of both banks of the Ness, its low horizontal encircling presence positions the river centre stage and as it transitions from bench to a pier, offers unobstructed views upstream in the direction of Loch Ness and back towards the castle and the heart of the city. The result of a deeply involved research process with the people of Inverness, the artwork is in many ways a working monument to the social and natural heritage of the Ness. After necessary flood defences were installed in the city, access to the river's edge was further impeded. The artwork was an opportunity to define a space for citizens and visitors to access and spend time with their river. In this environmentally and historically sensitive and much loved landscape, any addition, especially contemporary, would be bold, needing thoughtful and respectful integration into the character of the place and the hearts of its people. The work defines a destination to celebrate this sense of place, to interact with salmon anglers who for over 100 years have animated the river, and a place for all to enjoy the natural theatre of the river.
What makes this project one-of-a-kind?
The project embraces the River Ness, hence creating a stage for it. With this strategy the visitor gets invited to focus on the nature itself and the related activities such as the fly fishing. The counterpart bench on the other embankment creates a dialogue between visitors from both sides.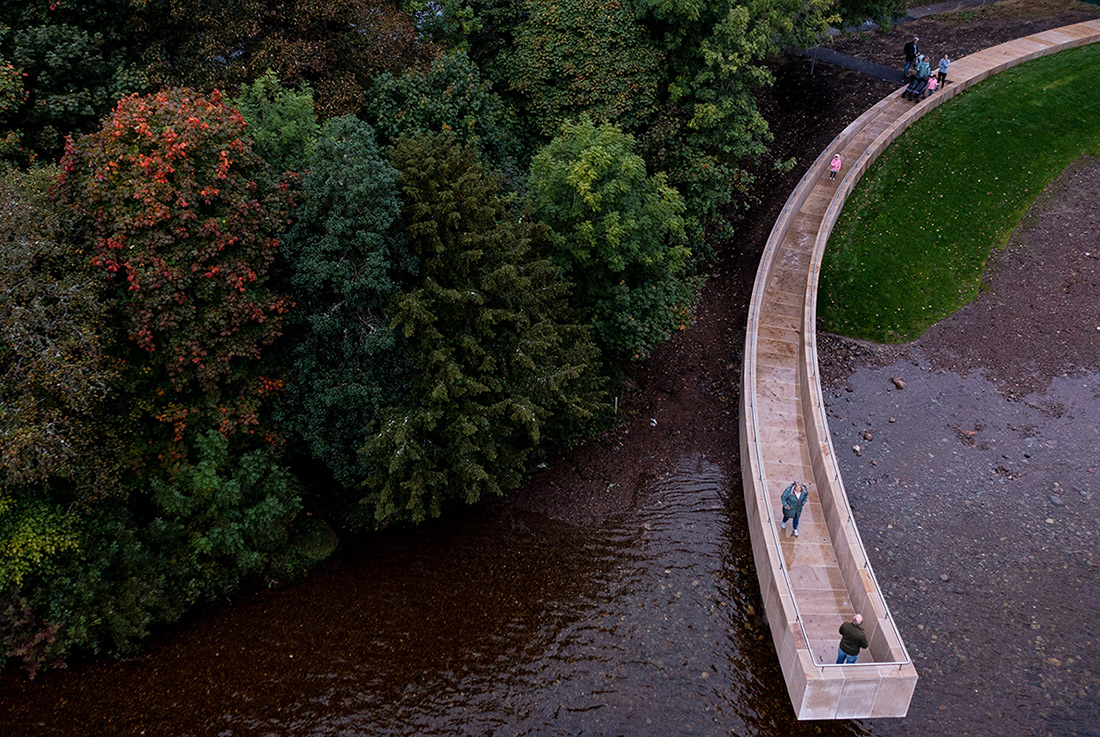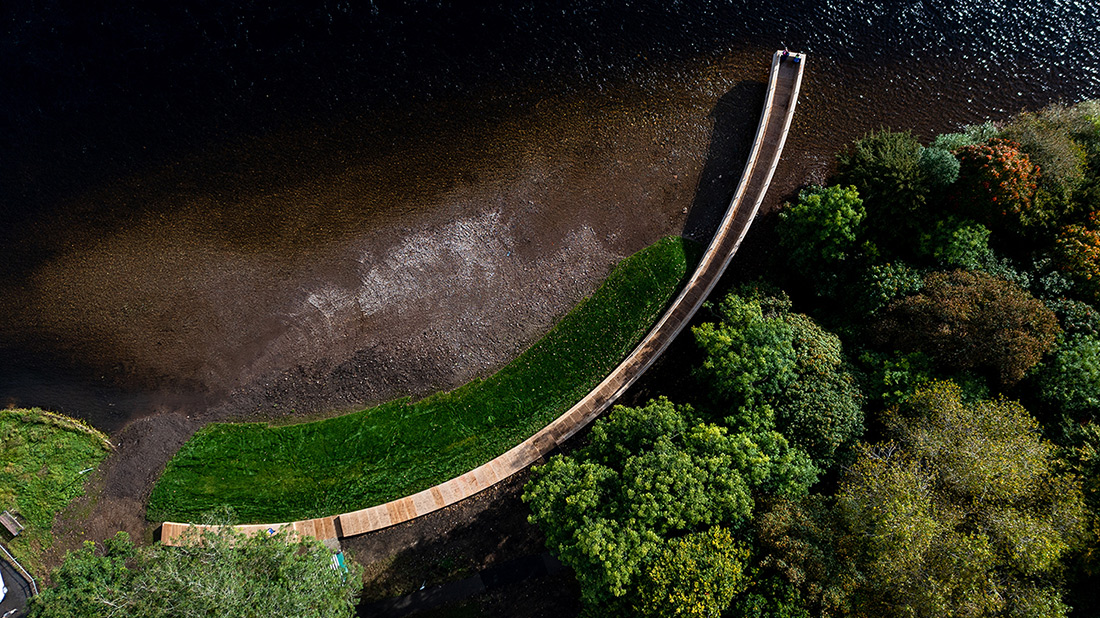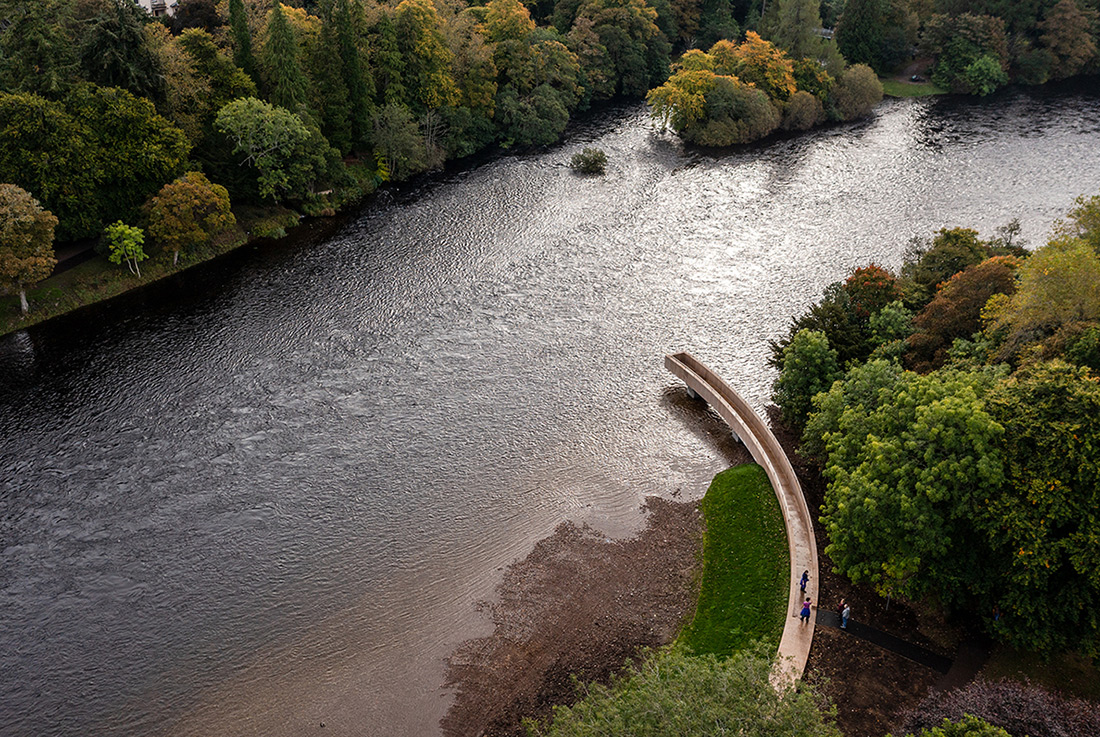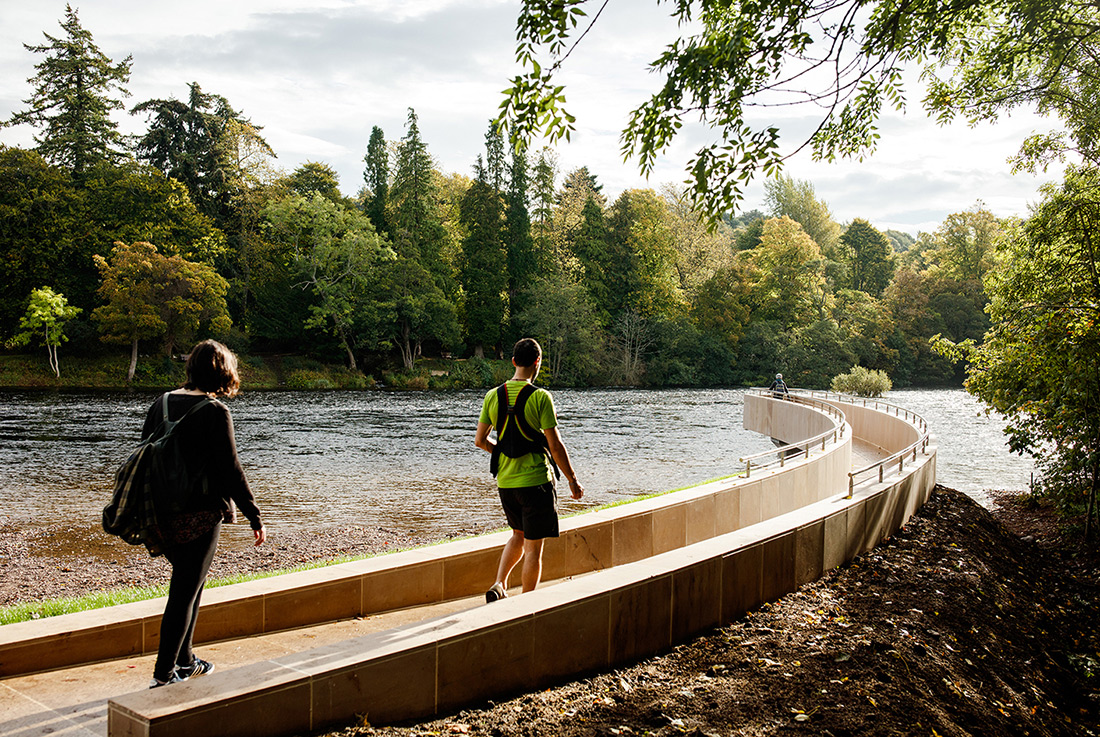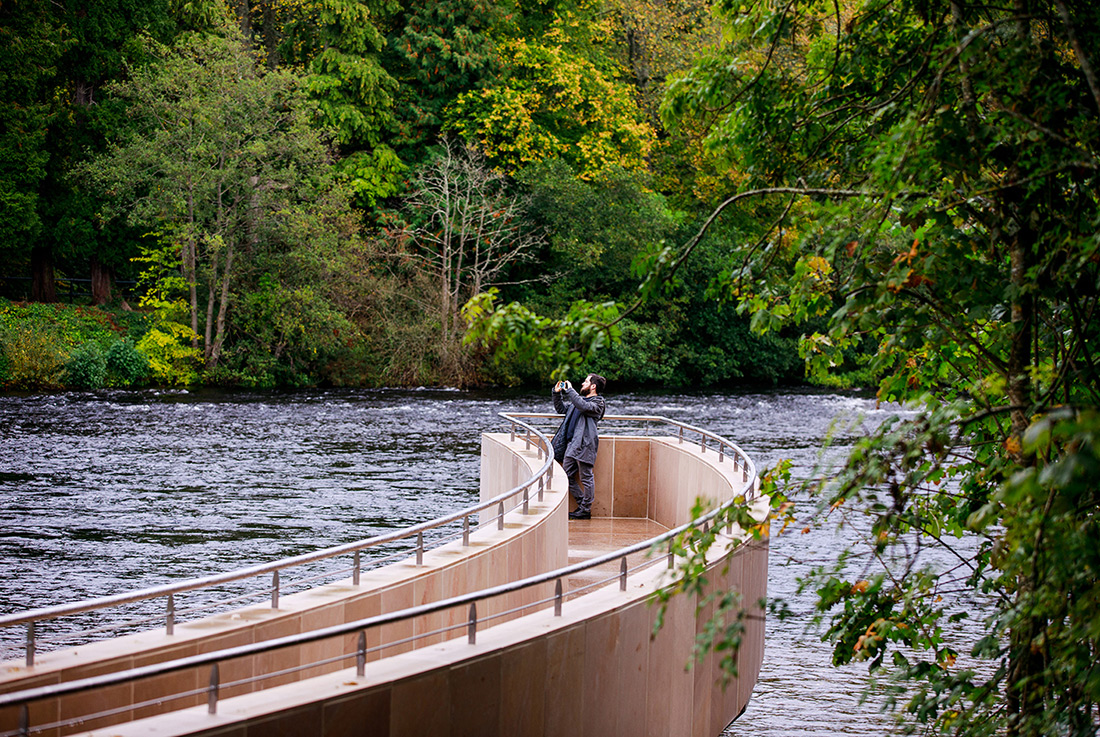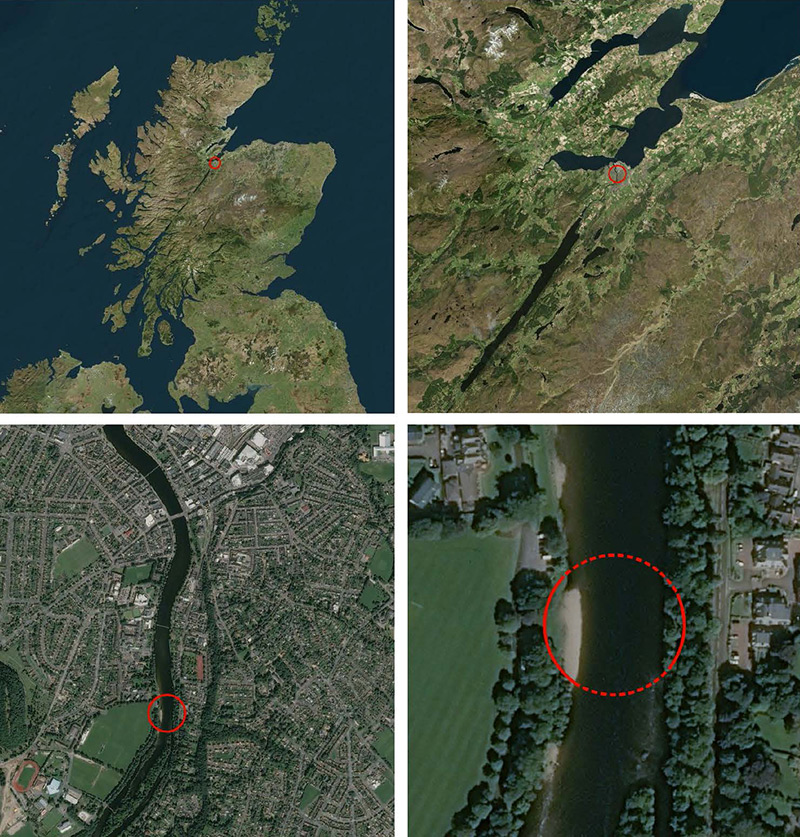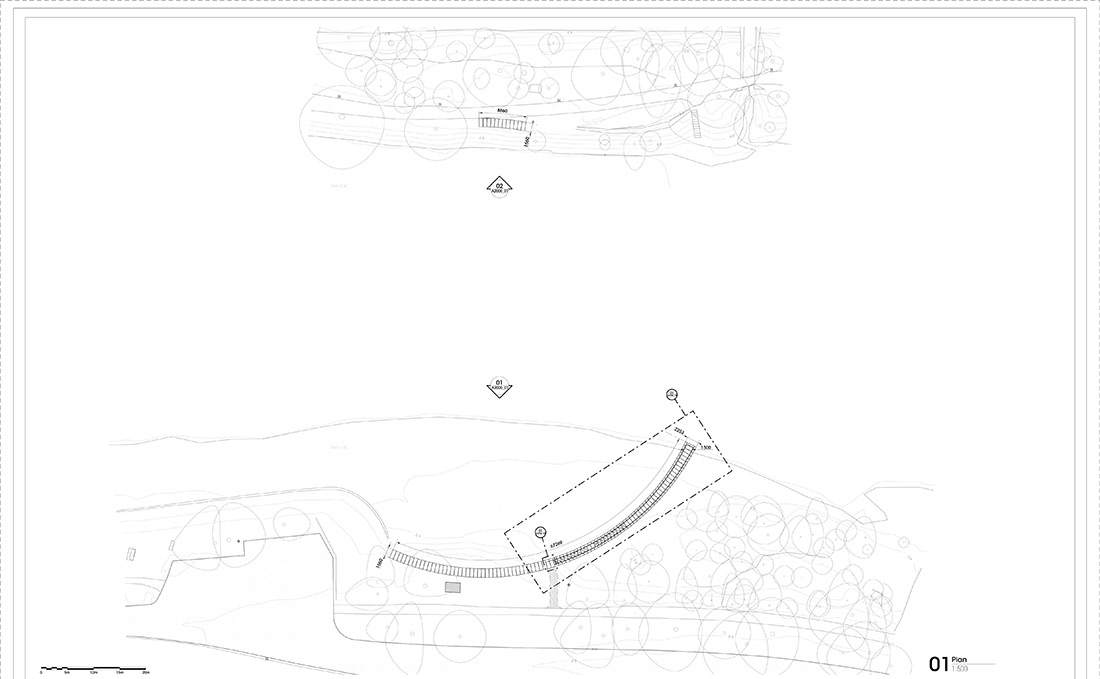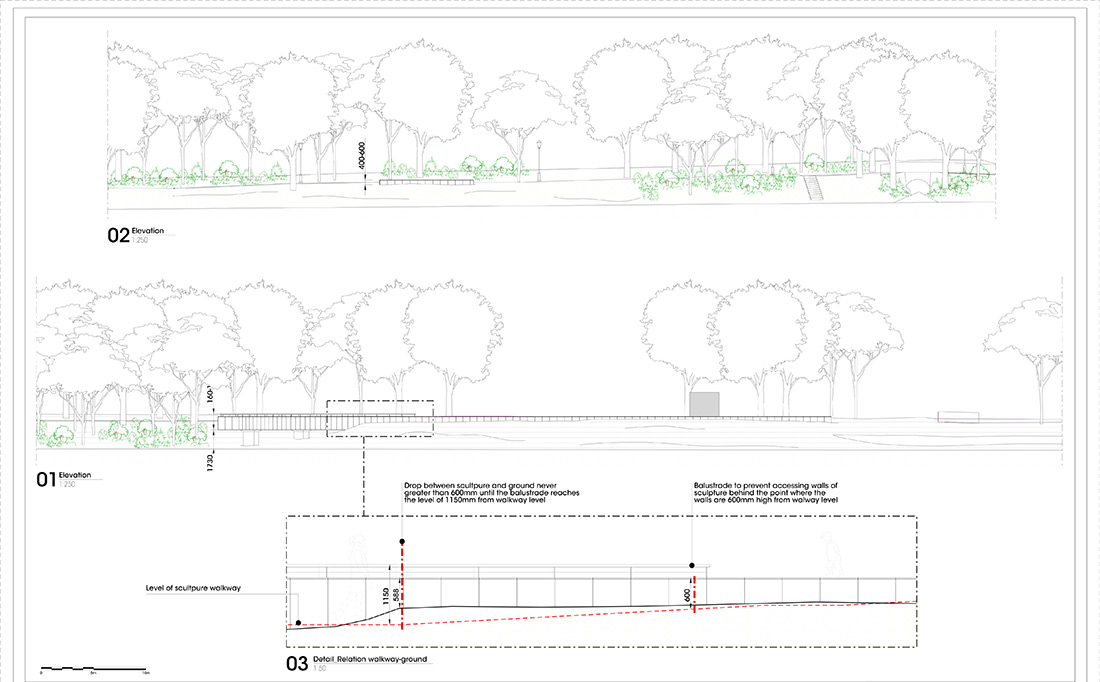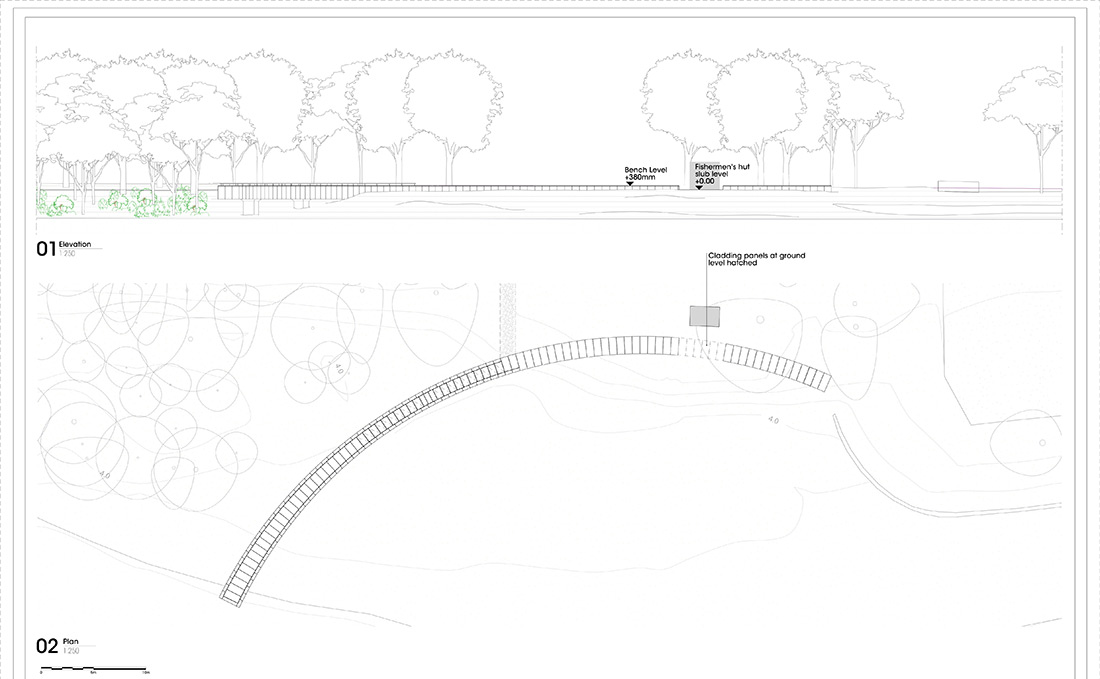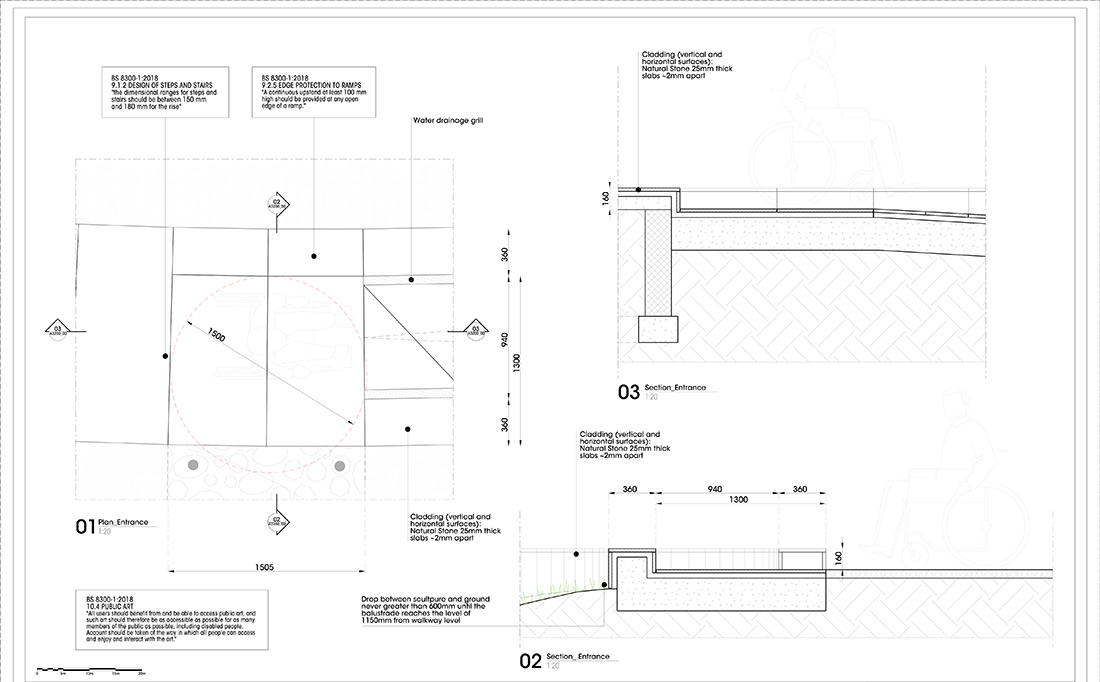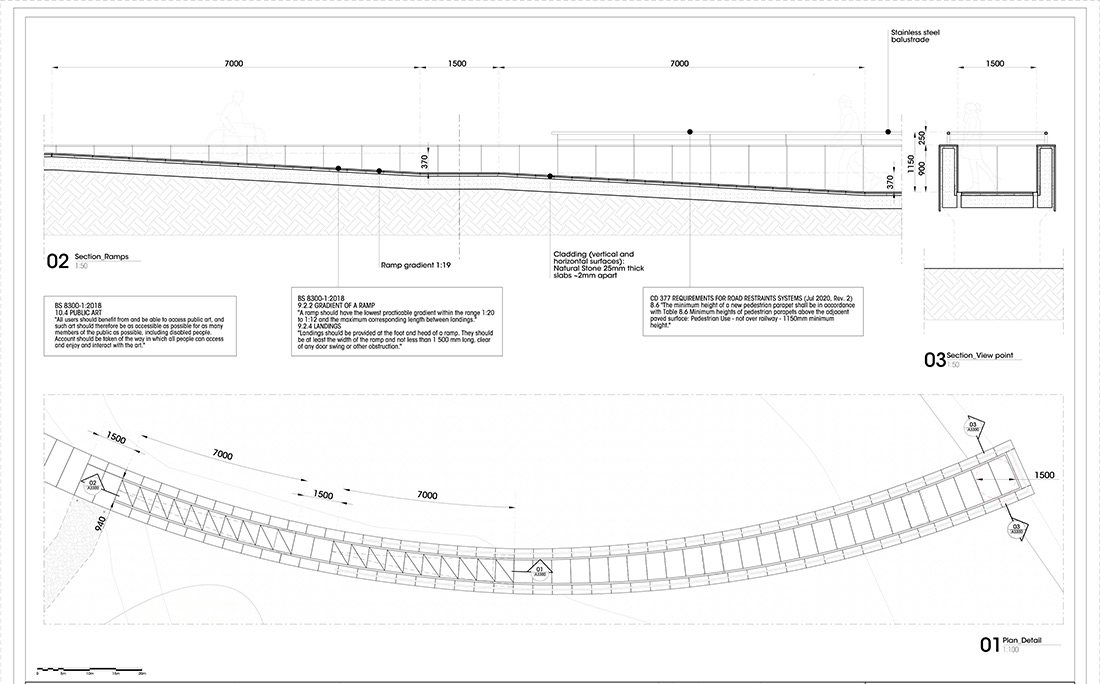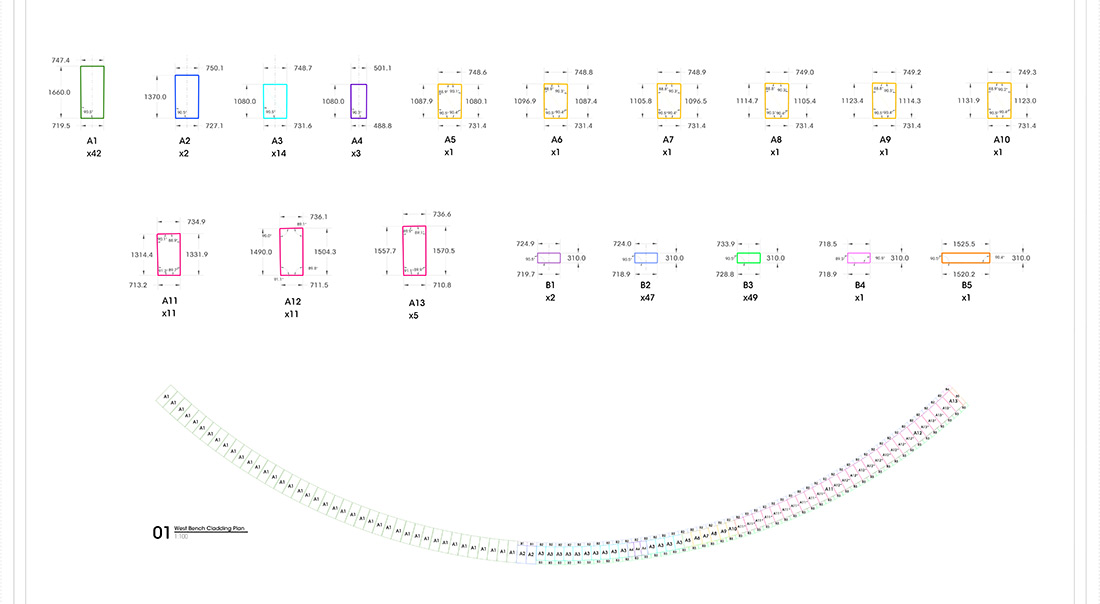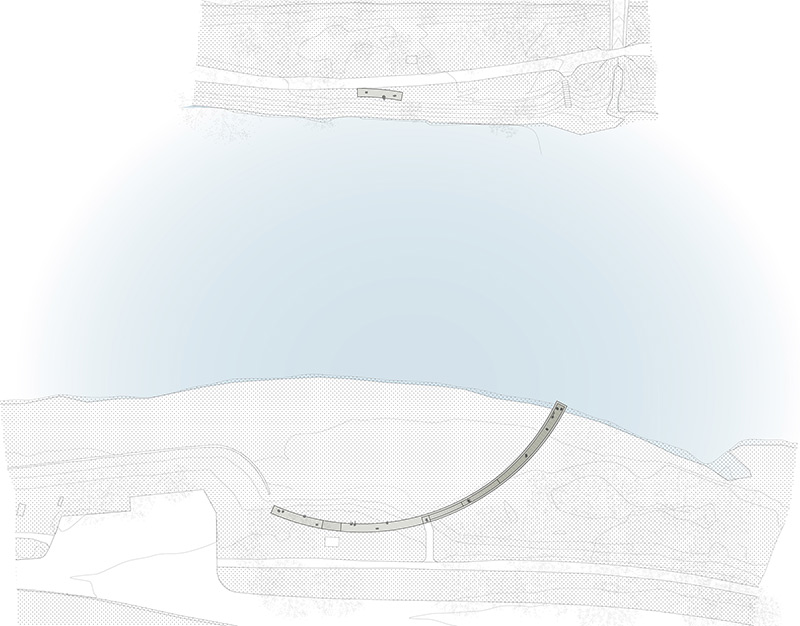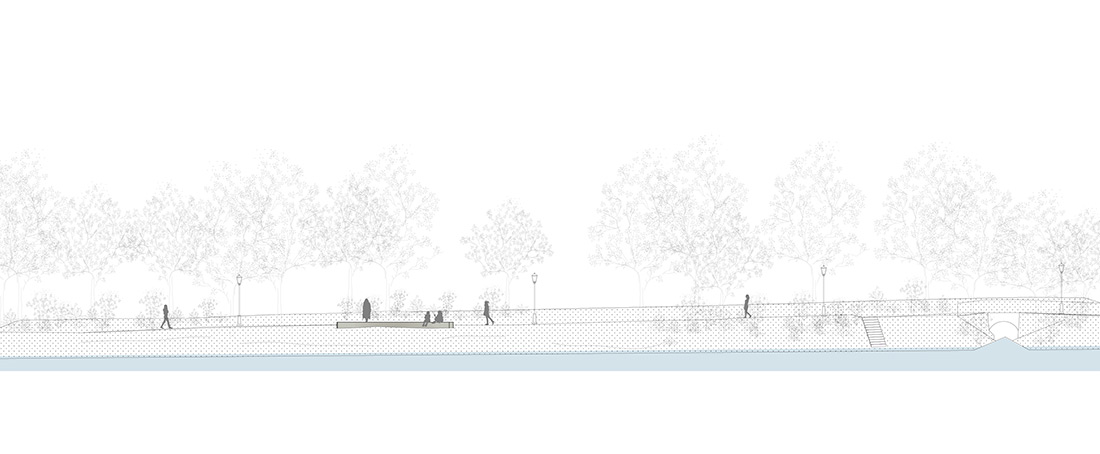 Credits
Architecture
KHBT & Sans façon
Client
Inverness City Council
Year of completion
2021
Location
Inverness, Scotland UK
Total area
ca. 150 m2
Site area
ca. 10.000 m2 (including both embankments)
Photos
Robert Ormerod
Project Partners
Simpson Builders, Buro Happold, Fairhurst Ward Abbotts, Katy Martin, Grant Stuart, Tennants Elgin LTD
Related posts
Powered by